She didn't set out to run a bakery filled with women bakers.
It was just going to be one woman baking.
A woman named Angela Garbacz, who grew up loving to bake, and began blogging about baking and baking her dairy-free and gluten-free and wonderfully delicious cookies and tarts and cakes for friends and coworkers until May 2015, when Goldenrod Pastries was born at the corner of 48th and Prescott.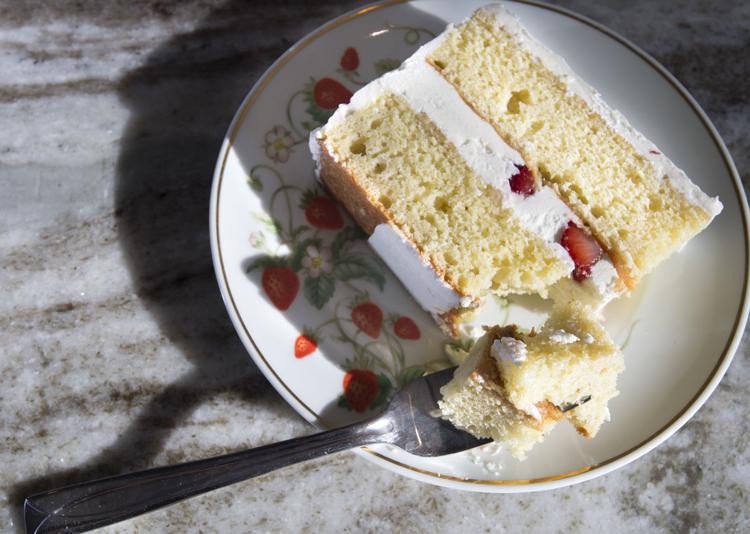 A big dream inside a small space.
Last week, Angela sat at a sunny table in her bustling bakery sharing her story. On the other side of the gold-streaked granite countertop, a trio of women were mixing dough and whipping frosting and filling pink cardboard to-go containers with confections.
A line formed in front of the bakery case, stretching to the wooden play kitchen by the window -- moms and babies, and college students and working types in business suits, most of them women.
I'd come to learn more about Angela and her all-female staff of 12 at Goldenrod, a serendipitous gender lineup that landed Angela on Food & Wine magazine's list of the Most Innovative Women in Food and Drink for 2017. (I'd also come to buy a chewy almond cookie, perhaps the best chewy almond cookie in the history of chewy almond cookies.)
Angela starts at the beginning, telling me about growing up in Lincoln and attending the Arts and Humanities Program, where for her student art show she baked tiny pastries and put them on display. (She's 30 now and she can't remember whether patrons ate the goodies or simply oohed and awwed.)
Angela tells me about getting a culinary science degree at UNL and about her time training as a pastry chef in New York.
"I experienced harassment on many different levels," she says. "From sexual to verbal."
And how she set out to be a different kind of boss entirely.
"I knew I wanted to lead with respect and compassion," she says. "I wanted to learn how to teach from a place of kindness and, ultimately, fun -- instead of teaching through fear and intimidation."
She's had plenty of practice, although it was only Angela when she opened 2½ years ago. "And I thought it would stay that way."
But the bakery's popularity soared like a souffle, and not just among sweet-lovers with dietary restrictions.
A month into the business, Angela begged her sister-in-law to come work for her. (Danielle Budig, a French-trained pastry chef said yes.)
Another woman, Lovena Glantz, a customer with experience running a bakery, offered her help early on, but refused compensation. ("She's the unsung hero in all of this," Angela says.)
The staff grew with the bakery. A cadre of women filling the case with cinnamon rolls and macarons and sandwich cookies and tarts and bars and Angela's grandma's peach coffee cake. Filling orders for wedding cakes and birthday treats and specialty breads like challah.
You have free articles remaining.
"At some point I came up for air and realized, without intending it, we were all women," Angela says.
Not every hire turned out to be the perfect fit and Angela is evolving as a boss. But she's learning, she says.
"I think we are at a place at Goldenrod where we respect and appreciate each other first as individuals -- which is a huge accomplishment in my eyes."
It's hot work in tight quarters, the kind of proximity that makes it hard to hide if you're having a hard day.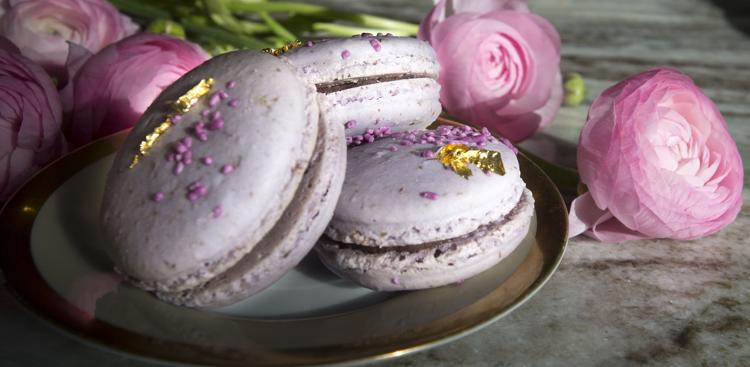 So they talk. How are you doing? No, really, how are you doing?
They hold regular staff meetings. They support each other.
I have to say it's the best job that I have ever had," said baker Katie Sorensen. "And I have worked in lots of different food environments and for all sorts of bosses."
It's Angela's passion, Katie says. The way she loves her work. The tone was different in the kitchens where she worked before.
"There was usually a lot of yelling. She teaches, but she does it with a tender attitude."
Katie's boss may not always have an all-female lineup at Goldenrod, but thus far she's only had two men apply. One got another job before his interview and the second never responded to a request for his resume.
"If the right guy comes along, that's great."
When the email from Food & Wine magazine showed up this summer, Angela figured it was a scam. Her husband figured it was a scam. But she replied and the editor of Food & Wine let her know it wasn't a scam.
As far as Angela can tell, she's the only Nebraskan to ever make the list. And the only woman from the Midwest included in this year's top 20.
A photo of Goldenrod Pastries' owner appeared in the magazine's October issue along with a short story.
"Garbacz is not against hiring men -- that would be discrimination, but she is into the idea of creating an 'environment of female empowerment.'"
Goldenrod's founder told the magazine this: "When we learn to work together well, that sends out a ripple effect to those who interact with us. And I hope it sends a great message that women really are stronger when we are working together."