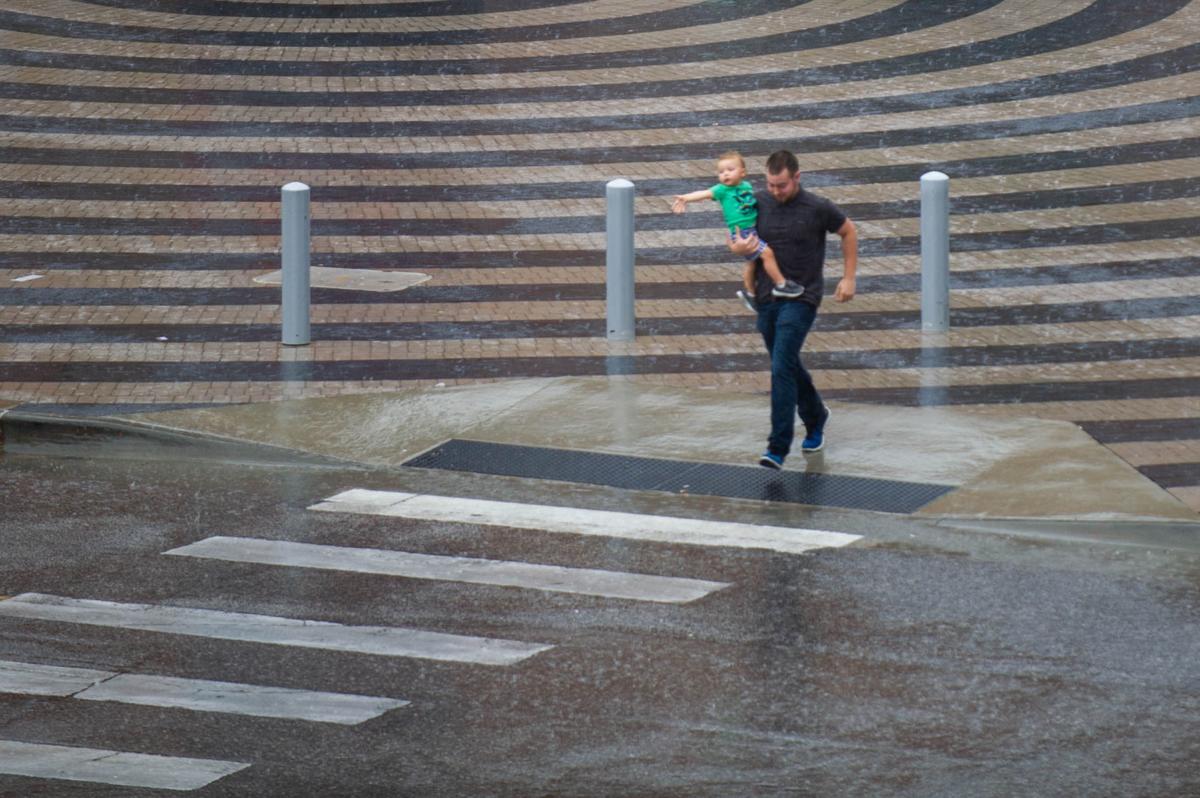 Heavy rain Monday morning swamped areas of Omaha and western Iowa, prompting flash flooding and heightening concerns over high water in the Missouri River.
Omaha's Eppley Airfield got more than 6 inches of rain Monday alone, pushing rainfall since Sunday past the 8-inch mark.
Storm totals approached 10 inches near Missouri Valley in Iowa.
Monday, standing water was reported along Abbott Drive near the Omaha airport, and homes were surrounded by water in a Bellevue mobile home park.
You have free articles remaining.
Street flooding was widespread across the Missouri River in Council Bluffs, Iowa.
Downstream, the Missouri River is expected to overflow onto ag land near Nebraska City, and in Brownville, areas south of U.S. 136 could be covered by floodwater later this week.
In Lincoln, the airport picked up an additional 0.56 inches of rain Monday, putting the city's official two-day total at 2.44 inches. The 1.86 inches that fell Sunday set a record for Aug. 19.
Other areas of Lincoln received more rain, with several people reporting on Twitter that they got 4 inches or more.
The U.S. Army Corps of Engineers announced Monday afternoon that it reduced water releases from Gavins Point Dam from 58,000 cubic feet per second to 52,000 cubic feet per second to help mitigate the risk of flooding downstream.
Sunshine will return to the Lincoln area Tuesday and Wednesday, with highs in the upper 70s.