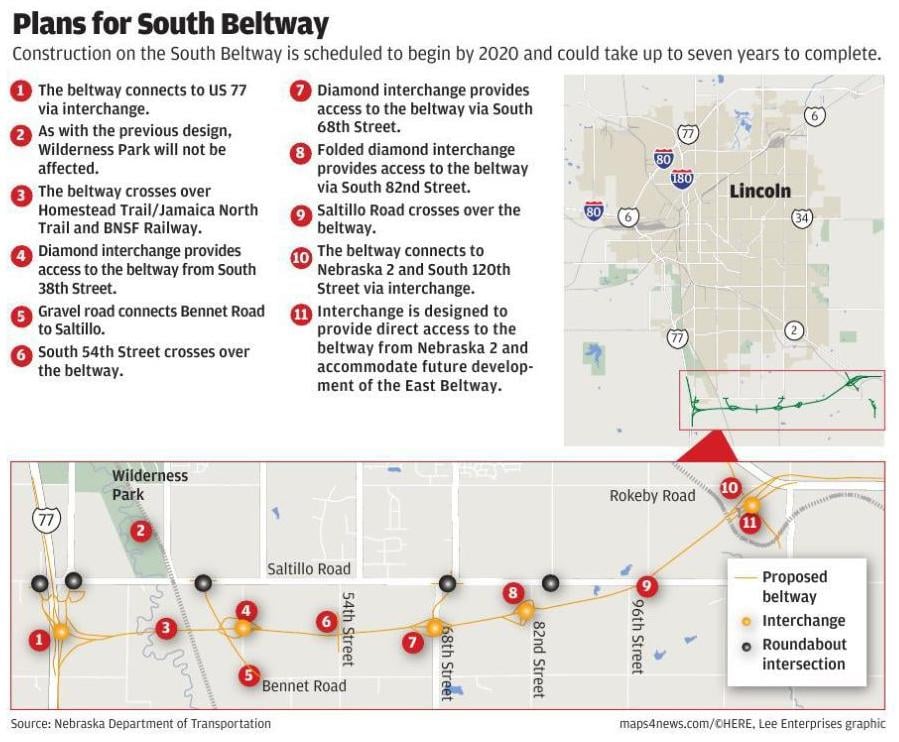 The proposed South Beltway got a big funding boost Tuesday.
Sen. Deb Fischer and Gov. Pete Ricketts announced the expressway project will receive a $25 million grant from the U.S. Department of Transportation.
The grant is from the Transportation Investment Generating Economic Recovery program, which is intended for projects that will have a large impact on a region or metropolitan area. The $25 million is the maximum amount available in a single grant.
The TIGER grant will help the state pay for its share of the $300 million project, said Miki Esposito, director of the city's Public Works and Utilities Department. 
The city and the Railroad Transportation Safety District will be paying $50 million of the cost.
The South Beltway, to be built about half a mile south of Saltillo Road, will link Nebraska 2 at 120th Street on the east to U.S. 77 on the west.
The four-lane beltway is intended to get much of the truck traffic off Nebraska 2 through the city, reducing congestion and improving safety on that highway.
The beltway was first discussed in the 1960s, with more detailed planning beginning in the 1990s. But funding has been an issue, as the projected cost of the project has more than doubled since the early 2000s to around $300 million.
The state expects to begin buying remaining rights-of-way this year, bid the projects in the fall of 2019 and begin the five to seven years of construction in 2020.
Nebraska Department of Transportation Director Kyle Schneweis said federal selection of the project validates "it will support safety and economic growth in the Lincoln, Lancaster County and Southeast Nebraska region."