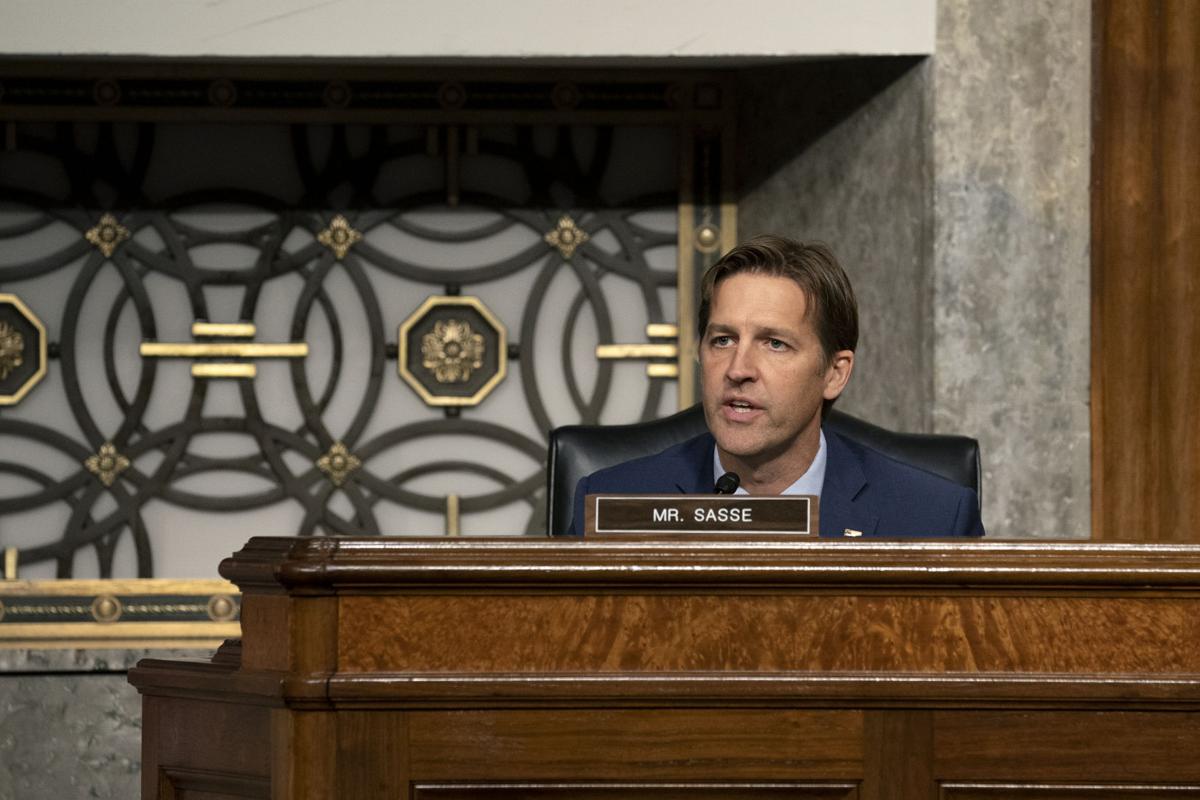 In a recorded telephone town hall event, Sen. Ben Sasse said President Donald Trump has mishandled the COVID-19 pandemic, "kisses dictators' butts" and has "flirted with white supremacists."
"He was the one who said 10 to 14 days of shutdown would fix this," Sasse said. "And that was always wrong.
"... I don't think the way he's led through COVID has been reasonable or responsible, or right.
"In his partial defense here, I think that lots of the news media has pretended that COVID is literally the first public health crisis ever. And, somehow, it's Donald Trump's fault. That's not true. They just wanted to use it against him."
The recording was obtained by the Washington Examiner, which printed a story Thursday and attached the recording to its website.
In responding to a constituent's question, Sasse said Trump "mocks evangelicals behind closed doors" and "his family has treated the presidency like a business opportunity."
After confirming that the reporting by the Examiner is "correct," Sasse spokesman James Wegmann said: "Even though the Beltway is obsessing exclusively about the presidential race, control of the Senate is 10 times more important.
"The fragile Senate seats that will determine whether Democrats nuke the Senate are the races Ben cares about, the races he's working on and the only races he's talking about."
Sen. Sheldon Whitehouse of Rhode Island, a member of the Senate Judiciary Committee, already is "threatening court-packing" in retaliation for expected Senate confirmation of Judge Amy Coney Barrett to a seat on the U.S. Supreme Court two weeks before the presidential election, Wegmann said.
So-called court-packing would increase the size of the court.
Sasse, who is seeking reelection to a second term, said that Trump and his "stupid political obsessions could drive the country farther to the left" and permanently damage the Republican Party.
"The United States now regularly sells out our allies under (Trump's) leadership, the way he treats women, spends like a drunken sailor," Sasse said during the telephone town hall.
The Examiner described Sasse as "a possible GOP candidate for president in 2024."
Jane Kleeb, chair of the Nebraska Democratic Party, criticized Sasse in a statement released Thursday after the audio became public.
"Ben Sasse, who has all but stood silent during Trump's reckless time in office, is now distancing himself from the president," she said. "Saying these words now, when it seems safe for Sasse, will not erase the years Sasse was complicit in the horrendous behavior and actions of Trump."
Read the Journal Star's Voter's Guide
The 2020 Journal Star general election Voter's Guide
Your guide to Lincoln-area and statewide races and ballot questions that will appear on the Nov. 3 general election ballot. Click on a race name to see the candidates and learn about their views on the issues.
Get local news delivered to your inbox!
Subscribe to our Daily Headlines newsletter.