The honors began stacking up soon after the book's publication.
The James Stubbendieck Great Plains Distinguished Book Award. Smithsonian's 10 Best History Books of 2017. The All Iowa Reads choice for 2019. Accolades from newspapers and sustainable agriculture organizations.
And the announcement that "This Blessed Earth" would be this year's One Book One Nebraska selection from the Center for the Book.
That last award put its author, Ted Genoways, in good Nebraska company. His story of a year in the life of a family farm would join Willa Cather's "O Pioneers!" "The Home Place," by Wright Morris. "Local Wonders," by Ted Kooser. "Crazy Horse," by Mari Sandoz.
In the 15-year history of the selection, the winning novels and works of nonfiction, the prose and the poetry, all had one thing in common: an endorsement from the sitting governor when asked.
It didn't carry any real weight. A ceremony and a signed proclamation, urging Nebraskans to read and talk about the book. A chance to smile for the cameras.
Last week, Genoways received an email letting him know that Gov. Pete Ricketts had declined to sign the pro forma proclamation.
Monday morning, Ricketts let the reason be known.
"The book that they are proposing was written by a political activist," Nebraska's governor said in response to reporters' questions. "He's somebody who is out-of-touch and it was not going to be something that united Nebraska."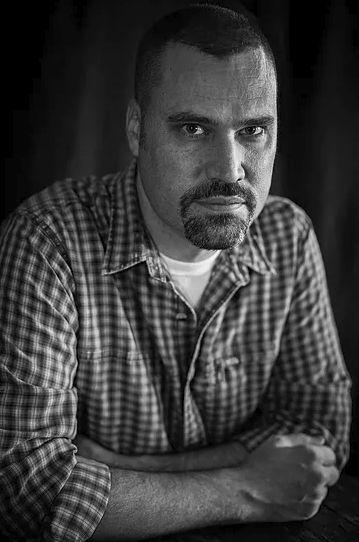 The governor went on to say that Genoways, a Lincoln East High School and Nebraska Wesleyan University graduate, had been "very critical" of national leaders and is "somebody who is trying to be more divisive," and that he decides who he signs proclamations for.
Which is true. In 2017, Ricketts refused to sign a proclamation to honor the Nebraska State Education Association's 150th anniversary. More recently, he pulled Nebraska Navy Admiralships from both a UNL professor and a graduate student/instructor.
The most recent snub caused a stir on social media, and presumably will be good for book sales. (The author will be at Francie & Finch Bookshop, 130 S. 13th St., Saturday from 4-5 p.m.)
Genoways took to Twitter before Ricketts made his morning remarks.
"Withholding or rescinding ceremonial honors is petty and shows a narrowness of spirit and of mind. More importantly, it's a message to educators in public schools & universities and now to librarians & humanities officials: Don't give a platform to opposing viewpoints."
Withholding or rescinding ceremonial honors is petty and shows a narrowness of spirit and of mind. More importantly, it's a message to educators in public schools & universities and now to librarians & humanities officials: Don't give a platform to opposing viewpoints.

— Ted Genoways (@TedGenoways) January 7, 2019
And after hearing the governor's rationale: "I guess first and foremost, I find it really surprising that the governor would seek to quell conversation about important issues impacting the state ... and especially rural areas."
The governor's position is a disservice to readers, said Karen Shoemaker, whose novel, "The Meaning of Names," was the 2016 One Book One Nebraska selection.
"Literature allows us to talk about difficult topics," the Lincoln author said.
Shoemaker's book explored the German-American immigration experience in post-World War I Nebraska, told through the lens of one rural family.
"I went to every corner of the state and talked to dozens and dozens of small groups … they were hungry for conversation about important subjects, for the chance to talk about nuanced ideas. His (Ricketts') action, or inaction in this case, is an insult to those Nebraskans."
Agreed, said Nebraska author Joe Starita, whose book on Chief Standing Bear, "I Am a Man," was the 2012 One Book One Nebraska selection.
"The inscription on our state Capitol eloquently proclaims 'The salvation of the state is the watchfulness in the citizen" — not of the citizen," Starita said via email. "After all, the Good Ship '1984' sailed 35 years ago. So it seems a bit ironic that we would want a governor telling his citizens what they should and shouldn't read in 2019."
The thing about books is this: The best books make people think. They expose them to new ideas. They engage our brains and widen our lens.
That's the point of One Book One Nebraska, said Rod Wagner, director of the Nebraska Library Commission, which provides publicity and cheerleading for the annual selection.
"We just encourage people to read," Wagner said. "To enjoy celebrating the great writing that happens in Nebraska."
In "This Blessed Earth," Genoways and his photojournalist spouse, Mary Anne Andrei, follow Rick Hammond as he and his family navigate the challenges of 21st century agriculture.
The fourth-generation farmer opposes the Keystone XL pipeline, struggles with the impact of GMOs and, in the recently released paperback edition of the book, is critical of President Donald Trump's trade war with China.
Genoways spent a year watching Hammond and his family at work.
And he hoped the book helps readers see how closely farmers are tied to the wider world, the author said Monday.
"We tend to think of farmers as distant from the modern world and the cares of politics, but a farmer in the combine in Hamilton or York county is more at the nexus of international policies set by the U.S. government than anybody."
The book makes that point in its clear-eyed telling of not only one family's life, but in the history of the land and the business of making a living from it — from calibrating the exact dryness of a soybean field for optimum yield to brief histories of hybrid corn and shelter belts.
Fascinating and thought-provoking stuff.
"I hope that people will read the book and see for themselves that it's not what the governor is portraying it as," Genoways said.
Monday morning, Ricketts said he wasn't in the business of recommending alternative books to the Center.
He had not read Ted Genoways' book.