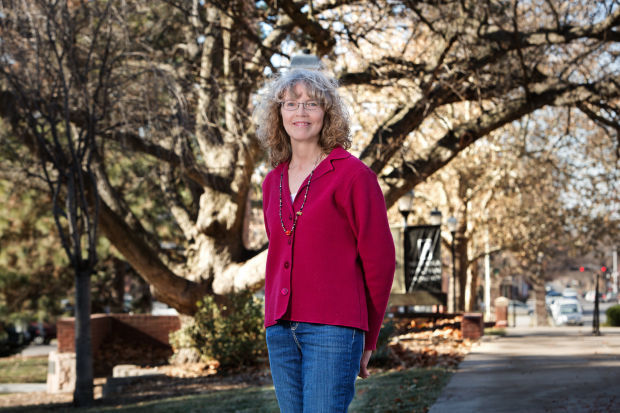 The name of Sunday's gathering -- Writers Resist -- only sounds negative.
"It's actually a very positive and forward-looking event," said Mary Stillwell, a poet and author and one of its organizers. "We're saying: 'Let's follow the Constitution, let's have free speech.'"
But they see threats to the country. From an administration they fear will run roughshod over the Constitution, and from a citizenry too cynical to care.
So Stillwell and 11 other writers -- many affiliated with the University of Nebraska-Lincoln -- will take part in Lincoln's contribution to a nationwide effort to speak up for free expression, the First Amendment, diversity and social justice.
And to resist, Stillwell said, "any attempt to diminish our democracy."
The writers, including Nebraska State Poet Twyla Hansen and authors Joe Starita and Ted Genoways, will take turns talking and reading from 2 p.m. to 4 p.m. Sunday at the Cottonwood Café, 440 S. 11th St. The event is free and open to the public.
"It's nonpartisan," Stillwell said. "You don't have to be a Republican or a Democrat or an independent to come. Anyone can come."
Omaha-born poet Erin Belieu helped launch the movement when she posted on Facebook: "We will not give in to despair. We will come together and actively help make the world we want to live in. We are bowed, but we are not broken."
Belieu called for writers to rally Jan. 15, Martin Luther King Jr.'s birthday. As of late this week, hundreds were planning to participate in more than 90 literary protests across the country, including events in Lincoln and Omaha.
"Some will read their own work, some will read resistance poetry, some will talk about their activism in the community," Stillwell said.
Starita will read a few pages from his new book, "A Warrior of the People," a biography of Susan La Flesche, who in 1889 became the first Native American doctor in U.S. history.
La Flesche prevailed by ignoring all of the expectations that she stay on the Omaha Reservation and raise children.
"I want whoever is listening to understand the magnitude of the achievement Susan La Flesche accomplished," Starita said. "I want them to understand the severity of the gender prejudice and racial prejudice and ethnic prejudice headwinds that she was bucking against."
Gregory Rutledge, a professor of English and ethnic studies, will read an excerpt from "The Marrow of Tradition," Charles Chesnutt's 1901 fictional account of the coup d'etat in Wilmington, North Carolina, in which a mob of white supremacists massacred black residents and seized the county government.
"It offers some striking parallels to the politics -- racial and electoral -- of the present moment," Rutledge said.
Stillwell was still deciding what to read, she said. Maybe some of her own poems, maybe Lawrence Ferlinghetti's "To the Oracle at Delphi," which includes this passage.
Great Oracle, sleeping through the centuries,
And tell us how to save us from ourselves
and how to survive our own rulers
who would make a plutocracy of our democracy
between the rich and the poor