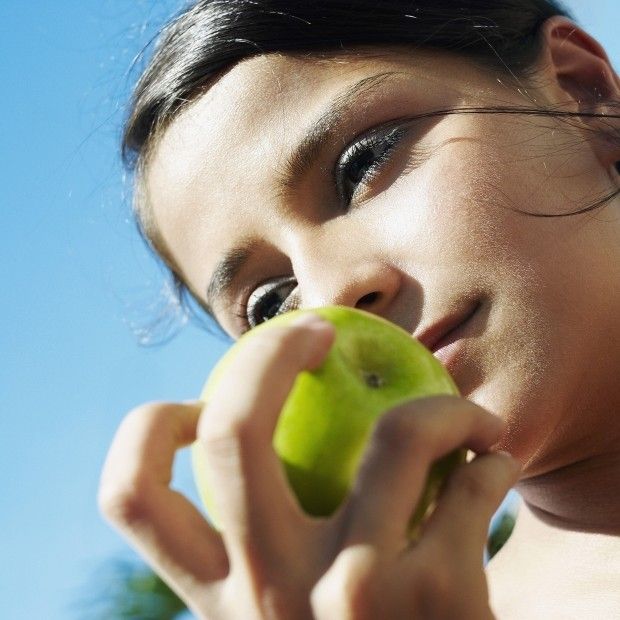 Nearly 41 percent of Nebraska kids -- more than two out of every five -- are growing up in a low-income family.
The vast majority have parents working one, two or more jobs.
A disproportionate number of these children are minorities.
Those are among the findings of the 2014 Kids Count Report in Nebraska.
The report, released Thursday, measures child well-being in economic stability, health, education, child welfare and juvenile justice. It's intended to provide policymakers with strong data about Nebraska's children and families.
This year's report yields few surprises and even some improvements over time, but the bottom line remains unchanged: Despite working hard, and even holding down multiple jobs, too many Nebraska parents are struggling to get by, and their children are paying the price.
Ultimately, the issues faced by low-income families will affect the state's workforce productivity and economic stability, according to Aubrey Mancuso, policy coordinator for economic stability and health at Voices for Children in Nebraska, which releases the annual report through the Annie E. Casey Foundation.
Economic stability is key in just about every facet in life, she said.
"A significant number of families have a variety of challenges with lower incomes: They have less access to stable, affordable housing, safe neighborhoods and quality schools, and they have hunger issues. Collectively, all those hinder a child's opportunity to develop into his or her full potential," Mancuso said.
"A lot of the challenges we see in education are actually related to family income," she said. "How do we ensure the systems and programs are in place to make sure that all kids born in this state have an opportunity to succeed?"
The answer, she said, is money: fair wages; improved benefits for sick days, family leave and health insurance; tax breaks and incentives for lower income families to set money aside for their children's educations, emergencies or even a family vacation.
The average median income in Nebraska (when adjusted for inflation) has dropped by more than $900 over the past decade, said Chrissy Tonkinson, research coordinator at Voices for Children.
The number of children growing up in low-income families rose from 36.5 percent to 40.9 percent during that same time period.
Most Nebraska parents are working -- 70.2 percent of children 5 and younger have parents in the labor force; that number jumps to 77.3 percent for parents with children ages 6 to 17, according to the report.
With an unemployment rate of 3.6 percent, Nebraska boasts the fourth lowest unemployment rate in the country. However, twice that number of Nebraskans are either underemployed (working and earning less than they need to survive) or discouraged, the report states.
Only 83 percent of the income needed to make ends meet can be made at minimum wage, according to the report. A family of four, with two parents working full time, without vacation or sick time, would need a wage of $8.74 an hour to survive, Tonkinson said. That leaves no room for vacations, emergencies or unexpected expenses.
Even with an increase in the minimum wage to $8 an hour this year and to $9 next year, it is not enough for most working parents to pull themselves out of financial distress, especially since many minimum-wage jobs do not offer benefits such as health and dental insurance, paid time off, sick days and vacation days, Tonkinson said.
The majority of minimum wage workers -- 88 percent nationwide -- are 20 or older, and 25 percent of them have children, Tonkinson said.
Eight percent of Nebraskans work multiple jobs, which is the fifth-highest rate in the nation, she said.
"Nebraskans do work hard, and they want to work hard," Tonkinson said. "We need to make sure they are making enough money to take care of themselves and their families."
That holds particularly true for Nebraska's minorities, who disproportionately represent those Nebraskans struggling the most. While 10.7 percent of white children 17 and younger live in poverty; the number soars to 44.9 percent for black children; 42.2 percent for Native Americans; and 31.9 percent for Hispanic children, according to the report.
The trickle-down effect is evident in nearly every other child well-being statistic: Minority children are more likely to struggle in school, drop out, score lower on achievement tests, land in foster care and stay longer, and to be incarcerated.
Other highlights of the report include these.
* Median household income: $54,212 for whites, compared with $48,461 for Asians, $36,800 for Hispanics, $30,455 for Natives and $27,786 for blacks.
* Home ownership: 70.6 percent of whites own their homes, compared with 49.8 percent of Hispanics; 47.4 percent of Asians; 37.9 percent of Natives; and 33.1 percent of blacks.