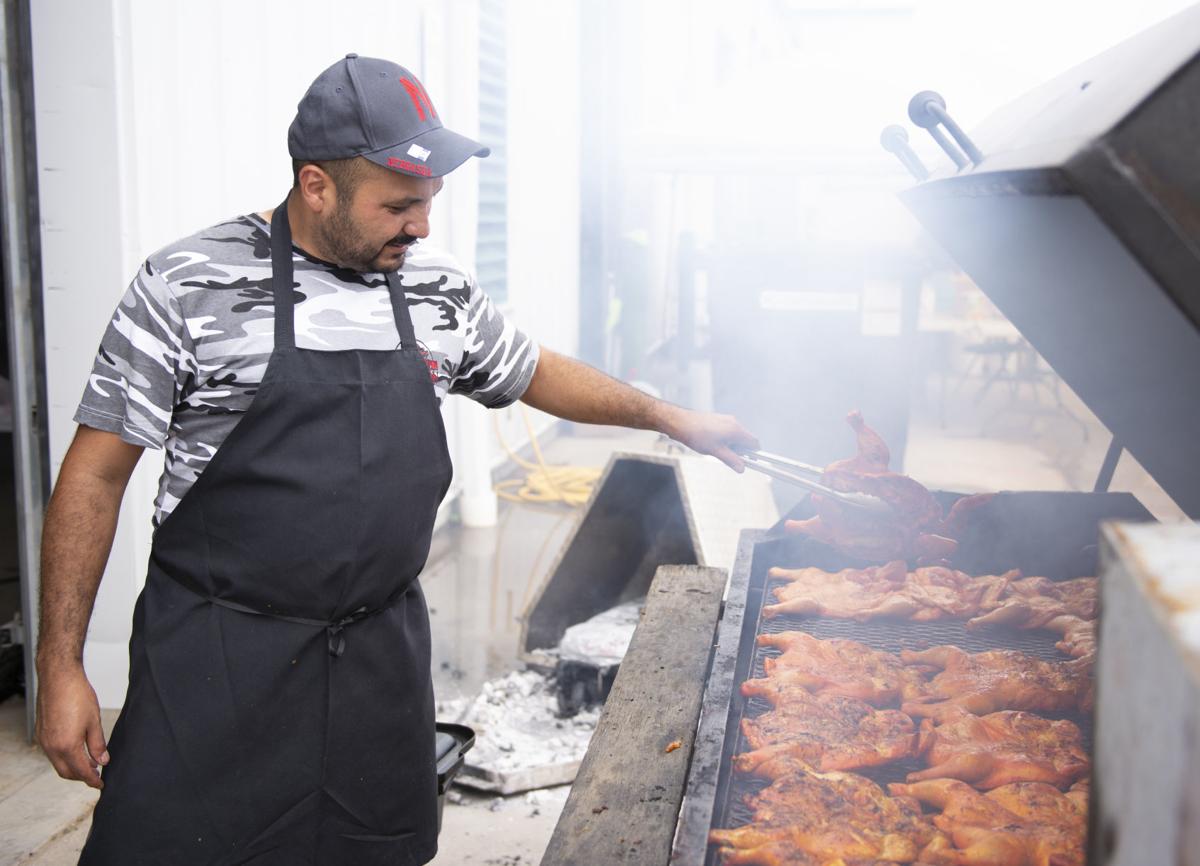 Lincoln is getting set to experience one of its hottest periods in years this week, and a report released Tuesday says those periods could become more frequent later this century.
According to the latest forecast, highs could hit 100 degrees or more four days in a row this week.
The National Weather Service is forecasting a high of 103 on Wednesday, 101 on Thursday, 102 on Friday and 101 on Saturday.
That would be the most 100-degree days in a row since July 21-25, 2012. In fact, it would be the most 100-degree days in any calendar year since 2012.
Lincoln also is forecast to see highs of 90 degrees or higher potentially for two weeks straight.
Monday's high of 91 marked the fourth day in a row of 90-plus temperatures, with no end in sight to the above-average heat.
University of Nebraska-Lincoln climatologist Ken Dewey said Monday on Twitter that long-range forecasts show it could be near the end of the month before Lincoln sees a high below 90. His Tweet included a chart that showed the potential for 90-degree highs 18 days in a row.
If Lincoln hits 90 degrees or higher for 15 straight days, it would tie several years for the ninth most all time; 16 days would tie for seventh all time.
This time of year, humidity often makes the high temperatures worse, and the National Weather Service is forecasting some extreme heat index ratings. 
Feels-like temperatures could be 110 or higher Wednesday, Thursday and Friday, and the Weather Service has issued excessive heat watches on those days from 1-8 p.m.
You have free articles remaining.
Such high heat indexes are not a common occurrence in the state.
According to the Union of Concerned Scientists, a nonprofit science advocacy organization, Lincoln and most of the eastern half of Nebraska average fewer than 10 days a year with a 100-degree-plus heat index.
However, in a report released Tuesday, the organization said a warming climate means many more of those hot days are likely.
Under one, nothing is done about rising temperatures and the global average temperature rises 8 degrees by 2100.
Under scenarios two and three, there are varying efforts made to combat warming, resulting in temperature increases of 3.6 or 4.3 degrees by the end of the century.
Under all three scenarios, Lincoln and other areas of eastern Nebraska could see more than 26 days a year with a heat index of at least 100 by the end of the century. However, under the "no-action" scenario, that number could jump to 67.
Associate State Climatologist Al Dutcher said he does not agree with the report's conclusions.
For one thing, Dutcher said, most of the warming Nebraska has seen has been in the form of higher winter temperatures, and any rise in summer heating has typically come from warmer temperatures overnight.
"Therefore, in order to hit the thresholds they projected based on temperature increases, most of the increases they are projecting would have to come from the spring and fall season, (which is) highly unlikely," Dutcher said in an email.
He also took issue with the huge increase in high heat index days the report predicts, noting it essentially adds eight days with a 100-degree heat index for every 1-degree rise in average temperature.
"It will take a pretty impressive increase in average dew point temperatures during the summer to see this dramatic of an increase in 100-plus heat index days," Dutcher said.