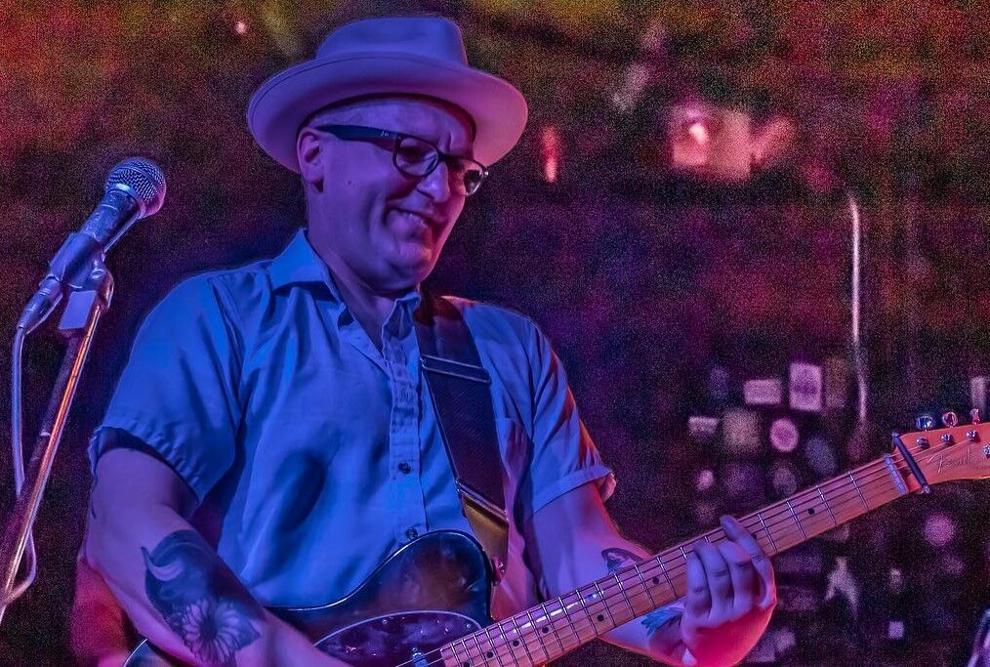 The pandemic can be blamed for many of today's problems, but the steady decline of local live music began long before 2020.
Or so says Mike Semrad, a Gen Xer and child of Lincoln's local music scene who has followed into the family business as a performer, organizer and booking agent. 
"Live music has gotten lost in the shuffle," he says.
Fittingly, this shuffle — the word reminding us of the random selection of the next song on our playlists — is the bevy of technological advances, from the smart TVs to anything else hooked to the internet (phones, laptops and tablets) and attached at the hip to their owners.
Sadly, these items once referred to as electronic gadgets — once seen as superfluous trinkets — are now considered necessities to daily life.
Leave the house without your iPhone and tell me I'm wrong.
"Netflix makes it easy to stay home," Semrad said. "You can watch whatever you want from your smart TV. … People are just opting to stay home. They have all their devices in front of them. Why would they go anywhere? A warm meal and a pair of pajamas is way more enticing than someone getting up to go see a live show."
As gloomy as that sounds, Semrad insists he's an optimist, someone trying to right the ship. 
It may never again get to the popularity levels of its heyday in the 1970s and '80, Semrad says, but a guy can dream.
His latest venture — Red Curtain Sessions: Songwriters in the Round — will transform Duffy's Tavern into a listening room on Tuesday night.
Semrad said he aims to "zone out all of the distractions," he said. "Your phone is in your pocket. There aren't kids screaming. There's not a TV or radio playing in the background. It's just you listening to the songwriter (and the song) in its complete raw form."
The first in-the-round batch of songwriters will feature Semrad, Aage Birch, Gunter Voelker and Paul Swope.
They'll take turns playing their songs — some old and some new pieces they are experimenting with — in an intimate environment.
That's where the red curtain comes in. Anyone who's been to Duffy's is keenly aware that it can get a little noisy.
"The room is loud, people talk," he said. 
Semrad, who does the booking for Duffy's, came up with the idea to close off the room and the brick walls with a red curtain, which completely changed the vibe.
It transformed an appearance by Nebraska folk singer Mark Stuart in early February into an intimate and well-received performance. 
"We made it more of a listening room," Semrad said. "I rented chairs. People got cozy. It was a straight up a New York-style listening room and it was so awesome."
"The audience was attentive. He made money. The bar made money. Everyone was happy," Semrad said. "I said, 'Man, let's keep doing this.' Even on a local scale, it could be cool, but I want to keep bringing in bigger names as well."
Semrad wants to showcase the art of songwriting in a relaxed environment. It will give the artists a chance to workshop their new songs, while giving members of the audience a chance to see how the sausage is made.
Music and songwriting express moments in time. They highlight the human experience. When the world shut down, so did many of those opportunities for expression.
In his own way, Semrad is attempting to bring a divided world — one where communication and human interaction used to be the norm — together again through music.
"It's more of examining the songwriter to his most basic core, when the song is in its pure infancy and the songwriter first put the song on paper," Semrad said. 
You can't get that on Spotify.
That synergy and camaraderie between the songwriters on stage and audience members is what makes live music worthwhile because, in reality, the actual musical notes are secondary to the people creating them. 
That sense of human interaction has been misplaced in this technological revolution. Finding it again is essential to society as we remember it.
"If you think back to the 1970s and '80s, clubs couldn't hold enough (shows)," Semrad said. "You couldn't get into clubs. There were lines out the door. … The clubs were everything. People made those connections there. They met their loved one, girlfriends, boyfriends at clubs.
"That's just so easy to do online now."
Most things, music included, are better in person.