Davis, Diana to 1017 Properties LLC, 1130 S 30th St., $29,000.
Don Johnson Homes II Inc to Lutz, Kevin Allen & Tracie Lea, 7848 W Schellpeper Dr., $363,442.
Reiser, Jessica to Reiser, Jessica & Knobbe, Jared, 3515 S 31st St., $1.
Mefford, Clint S to Eddy, Phillip James & Kathleen Ann, 2115 Burnham St., $192,250.
Coffey, John E & Deborah L to Sieck, Robert D & Yvonne L, 420 W Chadderton Dr., $270,000.
Scdoris, John P & Judy J to Free, Robert & Mary L, 3520 N 58th St., $180,000.
Blue Rock Investments LLC to Hildy Construction Inc D/b/a Hildy Homes, 1115 S 89th St., $39,000.
Massey, Norman T & Rhonda K to Koll Investment Properties LLC, 1731 D St., $400,000.
Waverly Development Co LLC to Aspen Home Builders LLC, 9530 Bailie Ct (Waverly), $560,000.
Hornby, Rodney Scott Estate to Meyer, Melissa D, 810 Autumn Pkwy (Hickman), $275,000.
Vandergriend, Larry to Warnke, Joanna M, 3845 Cabo Dr., $250,000.
916 Properties LLC to Reed, Jessica A, 3320 Neerpark Dr., $180,000.
Bingham, David H to Kazebeer, Rhonda, 6400 Cavvy Rd., $420,000.
Nguyen, Khanh Thi My to Han, Yoon Shik, 2632 Rathbone Rd., $275,500.
Thuman, Jason D & Lucia I to Vidrine, Connor, 7633 Baldwin Ave, $277,000.
Pine Lake Development LLC to Live Well Designs LLC, 5866 S 94th St., $60,000.
Kipling, Allyssa to Kipling, Allyssa & Cronin, Shawn, 5025 Woodhaven Dr., $78,000.
11t Ne LLC to Neighborhoods Inc d/b/a Neighborworks Lincoln, 936 N 30th St., $40,000.
Tyrance, Renita D to Poised Properties LLC, 835 F St., $82,000.
Foster, George W to Heiden, Zackary, 3045 Center St., $109,500.

Tabitha Health Care Services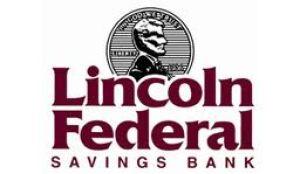 Lincoln Federal Savings Bank
Remington Homes LLC to Hohensee, Adam & Jamie, 6501 Verano Dr., $342,550.
Dodson, Kent E Living Trust to Andersen, Dawn & Scott, 14920 Plum Ridge Rd., $575,000.
Orndorff, Seth T & Kayla to Lysenko, Joe Sr, 4035 Ballard Cir, $167,000.
Smith, Anna H to Jacox, Stan & Mary, 240 NW 84th St., $230,000.
Jackson, Bethany S to We, Kyaw & Chi, Poe Poe, 2691 W Peach St., $165,000.
Paswaters, Logan to Riebel, Nicolas J, 1211 N 53rd St., $132,000.
Flat Water Construction Inc to Thrive Resources LLC, 7115 Kentwell Ln, $350,000.