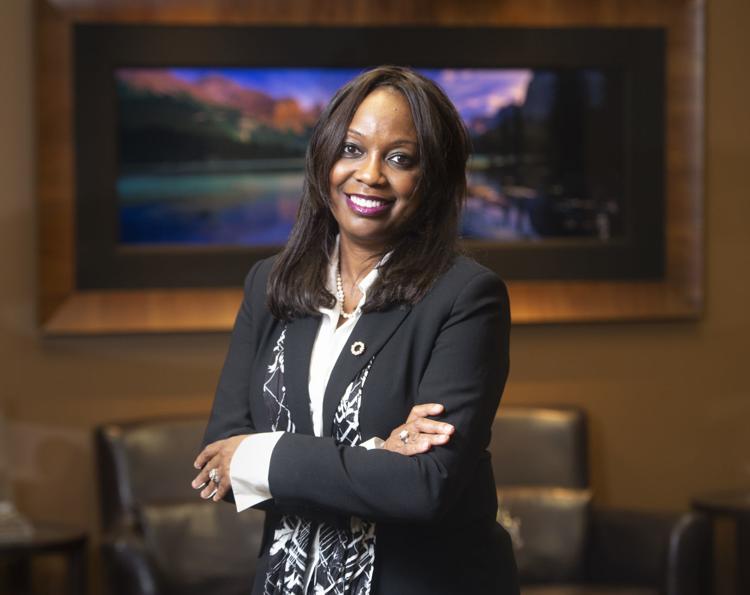 Managing Partner with WRL CPA
Community service activities:
• Nelnet Bank - Board of Directors
• Peru State College Foundation - Vice Chair
• Cole Michael Anderson Make Your Day Foundation - Board of Directors
• Lincoln Rebels Baseball Board of Directors
• Leadership Lincoln Presenter
• Special Olympics Volunteer
• Church and Community Volunteer
Who has inspired you?
I am inspired by my father and mother. My father inspired me by instilling a great sense of self confidence in me and teaching me to know who I am and what I have to offer. My mother inspired me to be committed to faith and in prayer. My father and mother taught me the importance of work ethic, self-sufficiency, sacrifice, commitment and loving others.
Whom do you hope to inspire?
I hope to be the light and inspire everyone that I interact with – whether that be through conversation, service, addressing issues, volunteering, prayer, forgiveness, encouragement, advocating or just being present in the moment.
Every encounter with people is an opportunity to inspire them, and I want to be conscientious in not missing an opportunity to be the light in someone's day.
What does leadership mean to you?
Leadership means to serve others and include everyone. By serving others, you demonstrate to them that they matter. Once a person feels valued, they feel empowered, and that leads to their own transformation. Leadership is also about being principled about your values, and having the initial instinct to do the right thing. It's about stepping in where others won't, taking the path less traveled, and inspiring people to want to join you along the way.
What is your favorite quote or motto?
"Keep shining – Nothing can dim the light that shines within!"
Also, the poem "Our Deepest Fear."
How would you describe a great day at work?
It starts with doing what you love and what you are created to do, for the benefit of others. It ends with my loving husband calling me at 6:30 and reminding me that it's time to call it a day!
What's the best advice you've ever received, and who gave it to you?
It came from my father, whom after 15 years since his passing, I still cherish today. As long ago as I can remember, my father gave me the following great advice:
"You have a mind of your own; use it and do not let others influence it."
"Never say 'I can't do it.' If someone else can do it, then so can you. It may take you a little longer, it may not look as nice, and you may have to utilize a different process, but you can do it!"
He also told me to "Take a stand for something, or you will risk falling for anything."
What's the highlight of your career (so far)?
My first job as an Auditor for the Nebraska Department of Revenue, the conclusion of my very first audit assignment at a major corporation, and presenting a significant tax assessment to the Chief Financial Officer. The CFO gave me a Hallmark card that said, "Smiles are contagious and are started by other smiles. We are sure going to miss your smile. Good luck with your career." That reinforced to me that it isn't about what you do, it's about how you do it. Another highlight was the day that I decided I wanted to have a greater impact and go into private practice.
How have you changed over the course of your career?
I'm more mindful of my purpose and focus. Simply put, I've become more resilient. I look at challenges as new opportunities. Accomplishments as blessings. I have a greater passion to face adversity, and I'm grateful for my faith that keeps me grounded along my journey.