In honor of Inspire - Celebrating Women's Leadership Awards, read these inspiring messages from local women leaders before the Inspire event on Sept. 12. To find out more about the awards, visit journalstar.com/inspire.
Q&A with an inspiring woman: Khamisa Abdalla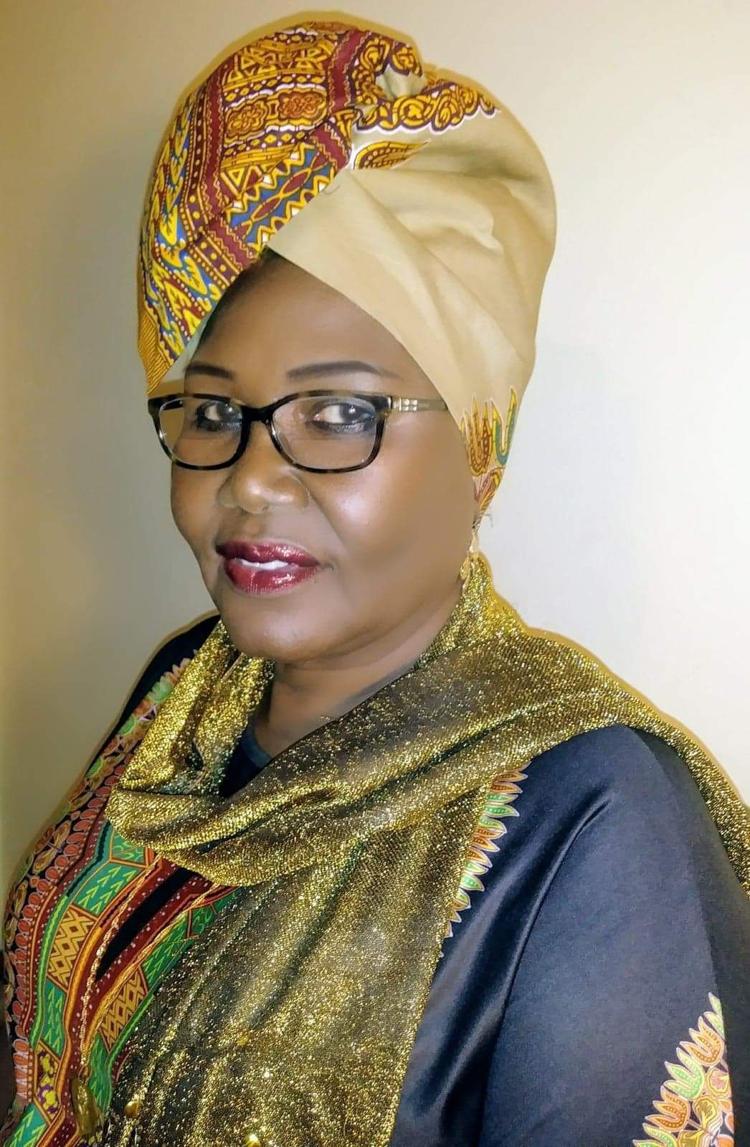 • Women's Program Manager, Asian Community & Cultural Center
• Community Breastfeeding Educator, MilkWorks
• Facilitator, Mother-Daughter Circle -YWCA
• Facilitator, Creating Lasting Family Connections - Region 5
• Advisor, Nuba Mountains International Association of Nebraska-Lincoln
Who has inspired you?
Each one of us at some point in our life has had someone who inspired us beyond our expectations. Now that I'm able to inspire others, I would like to tell you who inspired me. My parents, especially my dad, were the greatest inspiration in my life. Even though both of my parents were illiterate, and the cultural belief was that education was only for boys, my dad was a great advocate for women to receive equal education. My dad was a hard worker with a lovely smile, and he never complained. He adopted three of his nieces and supported their education. Early on, my dad registered me for school and continued to fight for me until I finished high school. Even after I was married and having children, I continued my education. When my dad passed away in 1981, my mom continued to support and encourage me to become who I am today despite the hardships of the war in Sudan. Today, my only daughter Nazik inspires me to never give up.
Whom do you hope to inspire?
I hope to inspire people who live in the Lincoln community and around the world. I hope to help refugees, especially women, create powerful new changes in their lives. The challenges of helping new communities rebuild are great, but so is the reward.
What does leadership mean to you?
Leadership is about gaining the trust and confidence of the people around you. It is about giving people space and time to know you and accept your intentions and your help. My famous saying to them is: "America is all about educating yourself about everything. It is not easy, but it is not impossible, and you have to do your ABC homework." Some of them ask me, "What is ABC homework?" I reply, "Seriously, I do not know, but I know it is your homework you have to do, and I will help make it happen." This means that clients need to educate themselves and take action on a course that is best for them. I will always help them, but they must make their own plan.
What is your favorite quote or motto?
"Honesty, sincerity, simplicity, humility, pure generosity, an absence of vanity, readiness to serve others – qualities which are within easy reach of every soul – are the foundation of one's spiritual life."
How would you describe a great day at work?
It is a day when I come home without worrying about a client. It is a day when I meet his/her needs and we have hope.
What's the best advice you've ever received, and who gave it to you?
It was from my mother: "Do good and then cast it into the sea."
What's the highlight of your career (so far)?
Being a good mother and raising my children is the highlight of my career. They all have a good education and opportunities for the future.
How have you changed over the course of your career?
When I first started working, I was a math, science and art teacher at a middle school in Sudan. My passion has always been to serve others, and I will continue to do that work in my career.
Q&A with an inspiring woman: Mailani Veney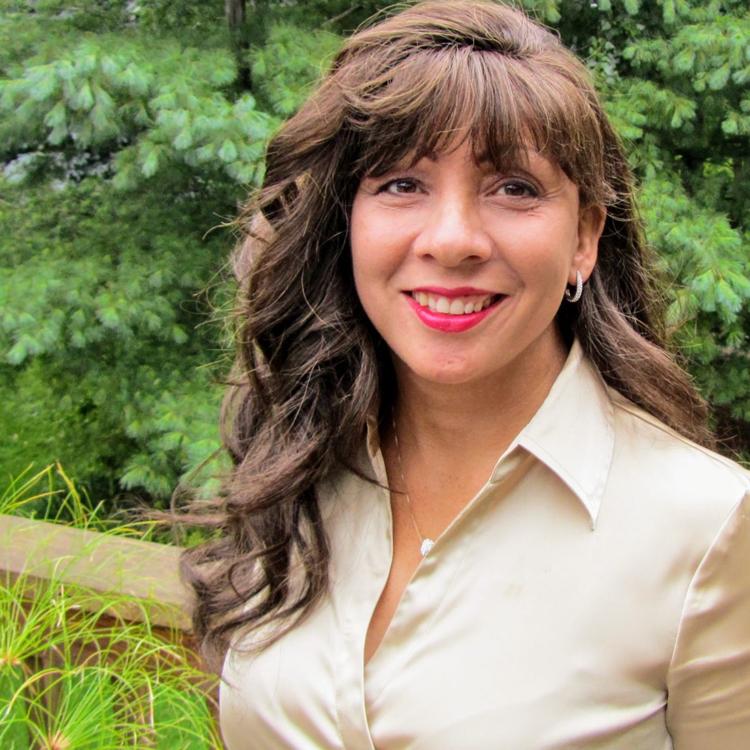 • President-elect of Lincoln Rotary #14
• Instructor and franchise owner of Jazzercise
• 2017 Inspire Award Winner - Excellence in Entrepreneurship
Who has inspired you?
My mom and Dr. Ruth, two women who choose to find the positive. My mom sings all the time, is happy no matter the situation ... even as she is being challenged by cancer, she finds nuggets of happiness. Dr. Ruth said, "I actually look for things to smile about. Negative thoughts will pop into your head, as they do to me and everybody. My suggestion is to fight off the temptation to go negative and work at being positive." When I focus on the positive, I achieve more and enjoy life more.
Whom do you hope to inspire?
People who want to flourish. People who want to improve our world.
What does leadership mean to you?
Leading people to their potential – a better self, a better work product, a better community. We are building a global business with LocalAnyDay from our headquarters in Lincoln. To grow quickly, we need a strong, ambitious team. My approach is "Leading with Aloha" – empowering others to find the confidence in their talents and then getting out of their way as they work toward our shared goals.
What is your favorite quote or motto?
Of course, growing up in Hawai'i, my favorite sentiment is "Aloha"! Closely related is the Rotary motto: "Service above self." Rotary is an international service group, making the world better through acts of service – locally and globally. I am happiest when helping others succeed.
How would you describe a great day at work?
• Everyone says "Aloha" to each other
• We plan our day by prioritizing our list of to-do's; we call this our "Surf's Up"
• Problem-solving throughout the day
• Celebrating wins – small and big
• Leave knowing we all accomplished things to move our company forward
What's the best advice you've ever received, and who gave it to you?
"The pain goes away," my mom always says. Fear can be a crippling emotion. I take big risks knowing it's OK to fail. Many times risks lead to amazing opportunities. Only 2 percent of high-growth tech companies in Nebraska are led or founded by women. I encourage more people – women and men – to take the risk of entrepreneurship. You will be better for the experience.
What's the highlight of your career (so far)?
Definitely my favorite career accomplishment is all the people I've helped grow in their careers – as a business executive, as a UNL business professor and as a mentor. My second-favorite is growing LocalAnyDay to a nationwide company, the #1 Food & Drink App in many of our markets. We strengthen businesses and communities in the Era of the Smartphone.
How have you changed over the course of your career?
I embrace who I am rather than try to conform to a label. My first corporate job was with FedEx in New York where one trainer taught that I needed to be confrontational to succeed. He said, "Don't say 'Aloha.' Act more like a man. Business is a battle." Two decades later, I've proven that I can thrive in business by being me. I say "Aloha." I act like a woman. I treat business as a dance, not a battle.
Q&A with an inspring woman: Angela Garbacz, owner, Goldenrod Pastries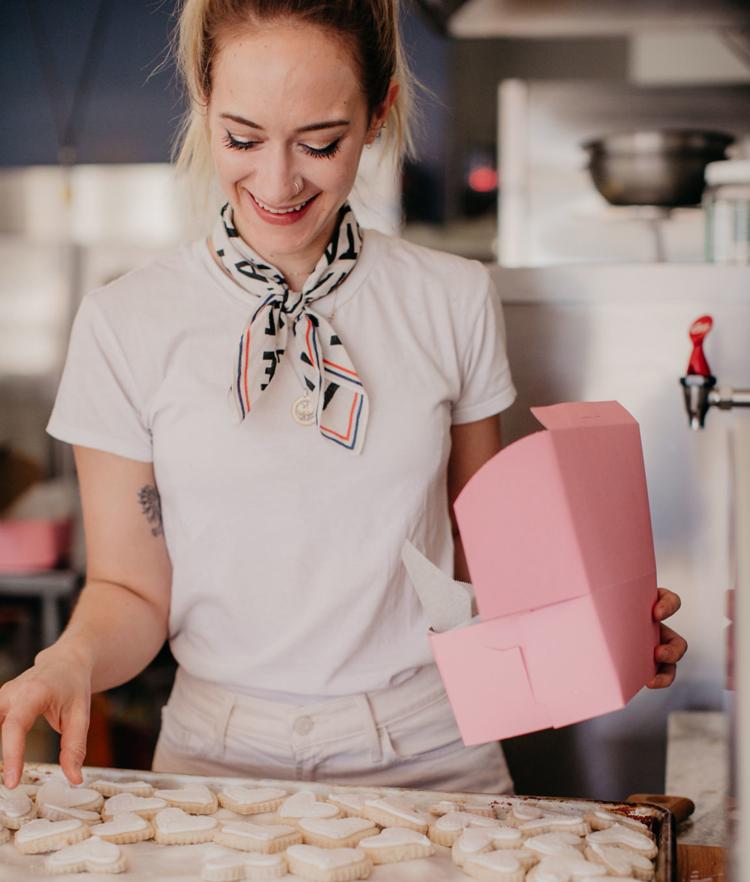 • Owner, Goldenrod Pastries
• Excellence in Entrepreneurship award finalist at the 2017 Inspire – Celebrating Women's Leadership ceremony
Who has inspired you?
I am always inspired by the energy of someone with a passion. It doesn't matter what their passion is – but when I listen to their voice change when they talk about that one thing they really love, my heart beats faster. My brain starts moving a mile a minute. I get so excited for them. I try to surround myself with people who are passionate – whether they love photography, working with young people, coloring hair, working with refugees or simply just eating great food. The real power and energy that exudes from these people makes me feel unstoppable. Listening to people talk who have passions in life, and helping them talk through their ideas, helps me think about my own passions in a different way. It makes me want to work harder, innovate more, build something bigger, learn about new things. The more I surround myself and create time to spend with passionate people, the more inspired I feel in my own life and work.
Whom do you hope to inspire?
I hope to inspire young people to stay in Nebraska, and to come back here. This is an exciting place to be, and our communities are so supportive of new ideas – our possibilities really are endless. Especially if you are starting a business, Lincoln is an amazing place to be. I know that Goldenrod Pastries has benefited so much by the opportunities provided by Lincoln. Part of my mission with Goldenrod is to spread the word about where I live and to inspire young people to keep investing in this amazing city and state. We are just waiting for your ideas!
What does leadership mean to you?
Before Goldenrod, I always thought that leadership and management were synonymous in a business. I thought that you lead and manage a group of people, help them do their job, end of story. I was totally wrong.
Leadership is a really powerful opportunity to create community. In my personal experience at Goldenrod, I really believe it's your chance to make an environment that is inviting, inclusive and inspiring. Leadership is cultivating the feeling that your team is supported by you, and by each other. Great leaders I have had the pleasure of knowing always lead very democratically. I believe you have to ask questions, learn from each other and make decisions together. We all have something to learn from each other, especially leaders. I recently heard the quote, "If you're the smartest person in the room, you're in the wrong room." I have been thinking about that a lot, especially with regard to leadership. I always have something to learn from my amazing team – I want to be around them, and a part of my business because of who they are and what they bring to the table. You can never stop learning from each other.
What is your favorite quote or motto?
"Find a way to be productive every day."
I have loved a lot of quotes through my life, but this is really all-encompassing to me. Productivity comes from motivation to do better, be better, and to create. Productivity comes in so many different forms, and is measured in a collection of ways across fields. If I can end my day knowing I've improved a relationship in my life, had a great conversation with a customer, baked some beautiful cinnamon rolls – then I have been productive.
How would you describe a great day at work?
I love Goldenrod so much that every day is a great day at work! I work with a really amazing group of women who always make me feel at home, confident and motivated. The absolute favorite days are when the store is super busy and we all get into a rhythm of working seamlessly together. I love seeing the nonverbal communication and support that everyone offers each other. It takes a long time for a team to get to that point, and it is such a beautiful thing to be a part of when it happens.
Another great part of my day includes working with our sweet roll dough. I love the feeling of the dough in my hands, smelling the yeast rise and seeing the finished product – perfectly golden, smelling amazing, glazed and perfect. It always reminds me of baking with my grandmother.
I started baking because I love to feed people. I love to hand people food and watch them enjoy it. Goldenrod really is my dream come true, and I feel lucky that most of my days are very special.
What's the best advice you've ever received, and who gave it to you?
I was raised by very honest, hardworking people. Watching them work hard for my whole life is the best advice I could ever receive. My mom always says, "Get up, dress up, show up." They told us that over and over growing up. Because just doing those three things is most of the battle. Honesty and a great work ethic will take you so far.
What's the highlight of your career (so far)?
When I started Goldenrod, all I ever wanted to do was bake. It made me happier than anything else. Since then, it has grown to a place where we really are building a community. Seeing our community evolve and grow within the bakery is so special. I've also had the opportunity to share the message (and food!) of Goldenrod across the country. This puts a spotlight on our awesome community here in Lincoln, which has been amazing. I love telling people how special it is here.
How have you changed over the course of your career?
Building Goldenrod really helped me find my voice. It gave me confidence that I never knew I could have. I think that happens when you find a passion and really focus on it. I love what I do and where I live, and I love sharing that with people. It's easy to feel lost in society as a young person, and as a young woman – and after feeling that way for a while, it is really special to have this confidence and drive to keep growing, building and creating.
Q&A with an inspiring woman: Barb Bettin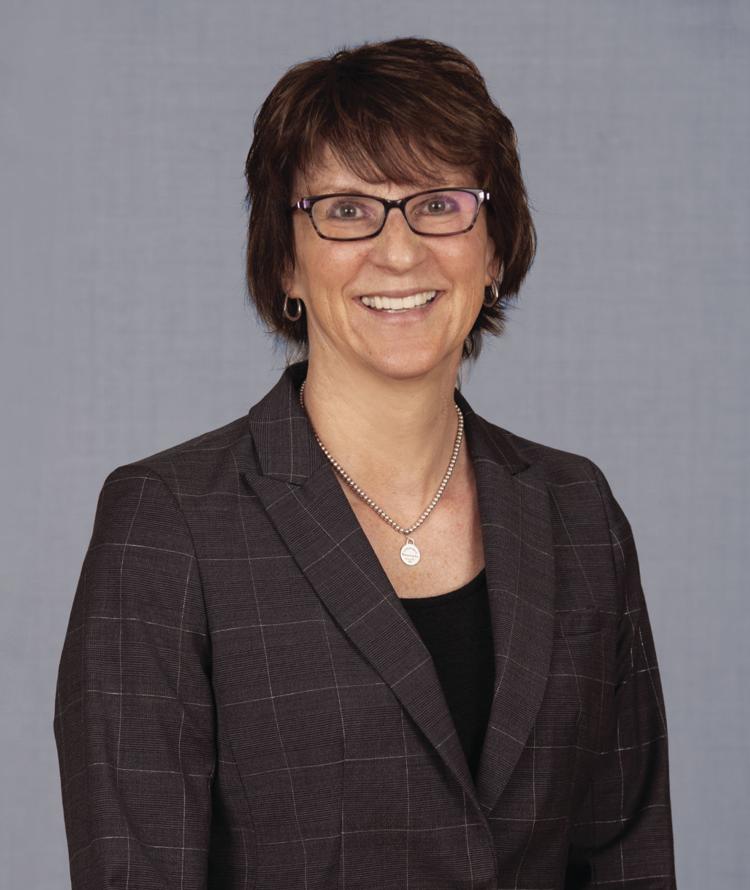 • President and CEO for YMCA of Lincoln
• Chair for the YMCA Nebraska State Alliance
• Partnership for Healthy Lincoln Executive Committee and Board
• Nebraska Safety Council and Workwell Board
• Superintendents Community Advisory Committee
• Community Learning Center Leadership Council
• Y Retirement Fund Board of Trustees
• Y Mid Major Leadership Committee
• Y Guardians Child Protection Task Force
• Y Afterschool Child Care CEO Committee
• Y of USA Strategic Planning
Who has inspired you?
My Mother. Growing up on a farm in Iowa, my mother was the backbone of our family. She took care of the house, the children, the garden, the cooking and the cleaning. In addition, she was involved in the school PTA and a volunteer at our church and many other community events. She inspired me because she had an incredible work ethic, never complained and is a very loving and kind woman. If I were to translate her efforts into a job today, she would be receiving overtime pay for sure!
Whom do you hope to inspire?
I take great pride in inspiring people personally and professionally. Most importantly, I believe it is critical to inspire the next generation of youth to have a healthy spirit, mind and body, always treat others with respect and keep working toward a better tomorrow.
What does leadership mean to you?
To me, leadership is about empowering others to work together in a collaborative fashion to accomplish common goals. It is about positively encouraging stakeholders to give their best for the betterment of the cause and common mission. Leadership consistently models respect, integrity, high expectations and accountability for all areas of the work at hand. Leadership is about positively influencing others. It embeds celebrations of success and regrouping when necessary to refocus on moving forward for those we serve. Leadership is about establishing vision and modeling mission-minded practices. It is a way of life.
What is your favorite quote or motto?
It is always the right time to do the right thing.
How would you describe a great day at work?
It consists of bringing stakeholders together to discuss successes and to plan next steps for continued growth. In addition, it is always a wonderful feeling when you hear personal testimonials from individuals, families or children as to how our organization (the Y) has impacted their lives for the better.
What's the best advice you've ever received, and who gave it to you?
One of the best pieces of advice that I have received was from a mentor that shared with me to always measure and make decisions based on the four values that are embedded in our work at the Y: Respect, Responsibility, Honesty and Caring.
What is the highlight of your career (so far)?
When I look back over my 35 years serving at the Y, I would have to say one of the greatest highlights is our partnership with Lincoln Public Schools. This partnership involves outstanding collaborations in our Community Learning Center work, Youth Sports and building and designing two joint facilities together. We were able to provide two outstanding facilities to proudly serve students and families in the northwest and southeast areas of the city. This innovative idea continues to be a model throughout the country.
How have you changed over the course of your career?
I have had the privilege and honor of serving side by side with many board chairs and members who have been critical thought leaders within the city of Lincoln and on the Y board of directors. As a direct result of their vision and planning, I have continued to grow as the president and CEO of the YMCA. I am honored to have shared many experiences with these great leaders, and I know I am a better person for that experience.
Q&A with an inspiring woman: Karen Bell-Dancy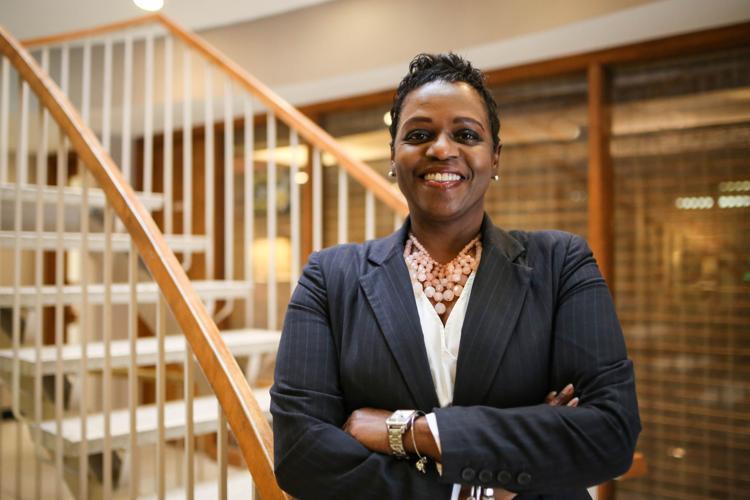 • Executive director, YWCA of Lincoln
• CASA – Court Appointed Special Advocate
• LPS Community Strategic Planning Writing Team
• Bryan College of Health Sciences Advisory Committee
• Alpha Kappa Alpha Sorority, Psi Chi Omega Chapter
Who has inspired you?
I receive inspiration from a variety of individuals, but several have remained consistent and I draw affirmation, strength and courage from them – they are my parents and grandparents, and from a historical perspective, Fannie Lou Hamer. Each of these are driving forces that helped shape my value system, my desire to succeed, and helped me be comfortable with who I am and understand that if I just do my part to advance humanity and live a life of service, then I have lived up to my potential.
Whom do you hope to inspire?
This has changed over the decades with the lessons I have learned and life's experiences in general. It is my goal at this stage in life to inspire the next generation, because they are tomorrow's leaders. This generation includes my two grandchildren, Zion, 8, and Kennedy, 2½. This generation will be tasked with rebuilding our nation that accepts no compromise, discrimination, poverty, inequality or domination of one group over another. This will be a heavy task, yet attainable if they are knowledgeable about their history.
What does leadership mean to you?
The ability to be humble, empower others and definitely have a vision. It also means I must model even when I am tired, because I never know who is watching. I believe a true leader ideally implements the best strategic direction, can delegate accordingly and lives a terrific work ethic while drawing out the best of each team member. During my Executive MBA program, we read "Leading with Soul" by Bolman and Deal. Dr. Bolman was also on our faculty. I captured so much from this simple reading, because it outlined strategies for building personal relationships with staff and sharing ideas and decision-making.
What is your favorite quote or motto?
Simply "Lest we Forget." If I dare forget who I am and where I came from, I cannot successfully move forward. I would lose myself. It is paying homage to my ancestors and hope for the future.
How would you describe a great day at work?
It's one when I don't have meetings all day (laughing). A really great day at work is one when I get to share the great work and happenings at the YWCA to any size crowd, yet I have had the opportunity to interact one-on-one with a student, parent or client that tells the story of how our programs help them. I also relish the days when staff share "wins" with their work.
What's the best advice you've ever received, and who gave it to you?
It is from my parents on having a spirit of service and how to treat others. It's really summed up in Proverbs 1 – simple proverbs such as treating others as you want to be treated, and scripture – the foundation for my life. I refer to the proverbs of Solomon son of David, king of Israel, for gaining wisdom and instruction, for understanding words of insight3; for receiving instruction in prudent behavior, doing what is right and just and fair4; for giving prudence to those who are simple [a]; knowledge and discretion to the young – let the wise listen and add to their learning, and let the discerning get guidance – for understanding proverbs and parables, the sayings and riddles of the wise.[b]
What is the highlight of your career (so far)?
In 2010, while working at the University Nebraska-Lincoln, I received the Floyd Oldt, Boss of the Year Award. It was such a testament to who I wanted to be, a leader, and to have my staff nominate me was humbling. It was a surprise win, given the talent and history of all the nominees. During my acceptance remarks, I reflected on the teachings of my parents and the work ethic, integrity, spirituality and humility they instilled in my siblings and me.
How have you changed over the course of your career?
The biggest changes have come with some natural life transitions such as graduation from undergrad and landing my first professional position, marriage and family, loss of my parents and siblings, attaining my MBA and, of course, career changes. Each of the experiences sometimes brought tears and hard lessons, but all taught me that I am here for a purpose. It was after the death of my sister, Dr. Marieta West in 2005, that I accidently read "Purpose Driven Life." I knew what I aspired to be and what I wanted my life to represent, but those passages were summed up by the simple promise of higher power, captured in Jeremiah 29:11. Being still and living that, I walked several stepping stones, positions that were all precursors to my position with the YWCA. I believe this position was my destiny, and I love it every day.
Q&A with an inspiring woman: Susan Becker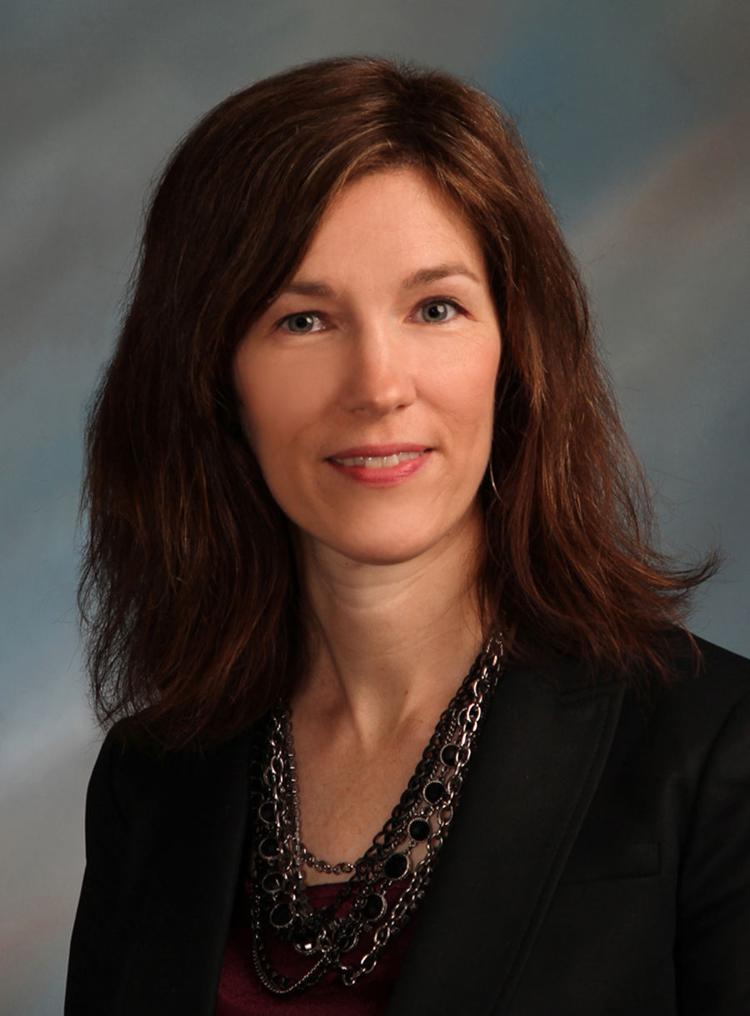 • Director of human resources at Assurity Life Insurance Co.
• Continuum EAP Board of Directors
• Lincoln Go Red for Women – serves on Executive Leadership Team
• Lincoln Human Resource Management Association (LHRMA) Workforce Readiness Committee, which includes the 1st Job-Lincoln program
• Leadership Lincoln Annual Celebration Planning Committee
Who has inspired you?
Many different people have inspired me throughout my life, the first being my parents. They instilled in me the value of working hard and doing my best. Others include the amazing teachers throughout my education, as well as the many role models who have set high expectations and taught me the importance of giving back to others. Lastly, my family because they inspire me to be the best that I can be every day.
Whom do you hope to inspire?
I hope to inspire my children to pursue a career they are passionate about that encompasses their strengths.
I also want to encourage individuals who are interested in a human resources profession. At Assurity, we offer many great internship programs. I feel strongly about the importance of giving back to my profession by helping others gain experience and get their start in human resources. It has been very rewarding to watch our interns' success and growth in their careers.
What does leadership mean to you?
Leadership is an opportunity to help others develop their potential, celebrate their successes and provide support and guidance. I think it is important for leaders to lead by example and build trust.
What is your favorite quote or motto?
"Start by doing what is necessary, then do what is possible. Suddenly you are doing the impossible."
How would you describe a great day at work?
Collaborating, working with my team and helping others be successful.
What is the best advice you have ever received?
Be authentic. Be honest. You can have direct and honest discussions yet be empathetic.
What is the highlight of your career (so far)?
I am proud to lead a great team of human resource professionals and work with outstanding associates at Assurity who make work fun and rewarding.
I have been fortunate to have the opportunity in my professional career to work with many strong leaders. Most recently, I have the privilege to work with Tom Henning. He is not only a great leader as president and CEO at Assurity, but a tremendous leader in the community as well.
How have you changed over the course of your career?
I have become more patient.
Q&A with an inspiring woman: Lanelle Herink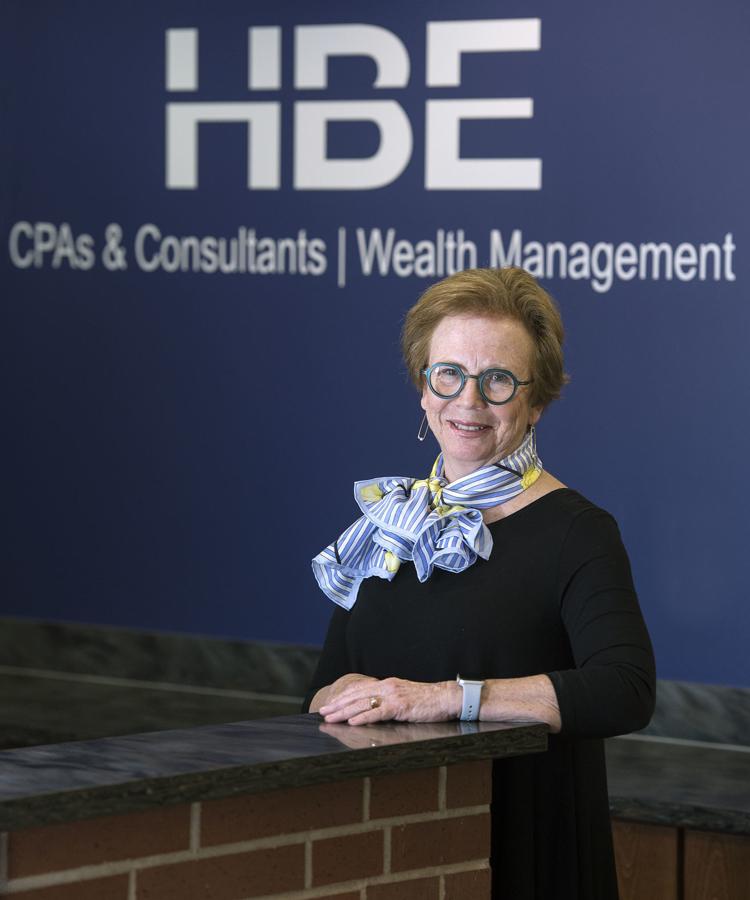 Who has inspired you?
I have been inspired by many people, but those who have been particularly inspirational to me are women who have been able to establish balance in their lives. It would be hard for me at this age to pick even one or two whom I could name as along the way – there have been so many. These women have inspired me to also seek balance in my life, which, to me, means taking the time for things that mean the most and not getting bogged down with those activities or things that are not important. At this point in my life, however, my daughter has been very inspiring to me. Whether for professional pursuits or for personal fulfillment, she embraces travel and experiences with joy and determination. She makes me better through the example she sets as a young professional who has added balance, work, travel and relationships to her life and seems to keep her priorities on a good path.
Whom do you hope to inspire?
I have been very fortunate to work with a lot of young professionals over the last 10 years. I hope that I have been able to inspire some of these people, especially to take time to be of service to others and to nonprofit organizations. I hope that I can help the young women I work with realize that it is possible to have a successful career and family, if you can move your priorities around as necessary.
What does leadership mean to you?
It's about leading with others in mind. I would also call this servant leadership, which is the style of leadership I strive for personally. It is about establishing a balance between being a leader, while also serving those you lead. My hope is that the servant leadership I practice helps develop opportunities for growth for my peers and coworkers and helps them with personal development beyond the "job."
What is your favorite quote or motto?
"Begin with the end in mind."
How would you describe a great day at work?
In public accounting, we are fortunate to have positive and meaningful interactions with staff and clients, and that makes a great day. That being said, I love to sit down and work through a complex accounting issue or problem. That's the accounting nerd in me.
What's the best advice you've ever received and who gave it to you?
My husband gives me good advice every day, but the best advice he gives me over and over is to not sweat the small stuff – it does not matter in the big scheme of things. Pick the battle that is worth fighting, and leave the rest behind.
What's the highlight of your career?
With an equal number of men and women at our partner table, HBE has worked hard to offer a work-life balance for employees. As one of those partners, I have been able to help our leadership team make decisions for our staff that allow flexibility and the opportunity to make their personal life fit into their professional life and vice versa. Not only have we introduced opportunities within our firm for staff to work where and when they want, we have worked hard to erase the stigma that taking time off for family and personal priorities negatively affects professional advancement. Although this is not necessarily gender-specific, I have been especially passionate about women and how we can make it work for them as they are in their child-rearing years.
How have you changed over the course of your career?
I have practiced as a CPA since 1990, and as I have mentioned in my earlier comments, my goal has been to keep my life balanced. Over the course of my career personally, I have moved my priorities around many times. When my children were young and my husband traveled extensively, I had to carve out more time for parenthood and less for my career. But, as they became more independent and left home, I have been able to focus on my career and found the perfect place at HBE to use some leadership and technical skills that I did not have time for earlier in my life. The accounting profession has changed in so many ways; primarily, with technology, we are able to be the true advisor that our clients need and want. The compliance work is important, but the relationships with clients and how we can help them meet their personal and business goals is much more important, at least to me, than it was earlier in my career.
Q&A with an inspiring woman: DeeAnn Wenger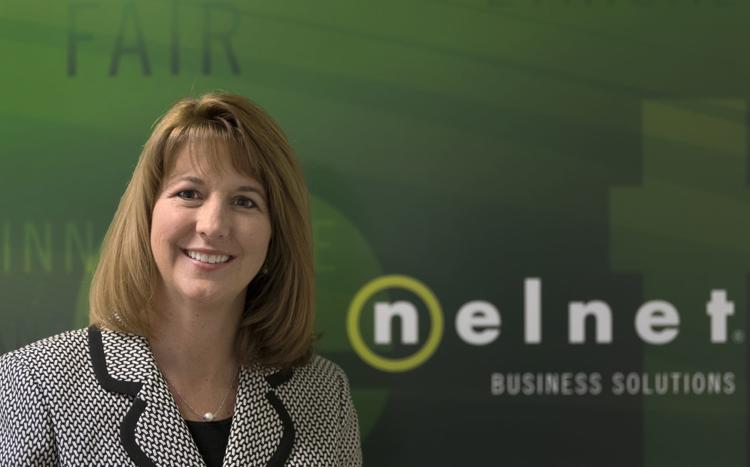 Who has inspired you?
I have been fortunate throughout my life to have very strong personal and professional role models. My parents instilled a strong message to respect everyone, and not focus as much on what you do, but who you are as a person. That's what counts. It is that message that formed me as a leader, whether ensuring a great customer experience or developing associates at work. I have worked with several leaders throughout my career who mirror these same values.
Whom do you hope to inspire?
I believe people derive greater daily satisfaction when they believe in the purpose of their company or work. In my role at Nelnet Business Solutions, I hope I inspire the importance of education in our society to all of our associates. Our mission and core values reflect who we are, and help define how we conduct our business to achieve our goals and to be good corporate citizens. I hope serving that mission energizes them to come to work each day. My husband and I are raising our three sons to find their passion and to go after their dreams. We hope to successfully pass the values we received from our families on to them.
What does leadership mean to you?
Leaders cast a vision for their business and create a culture that motivates individuals around a common mission. Great leaders focus on developing the full potential of those around them while continually learning and challenging their own knowledge and skills.
What is your favorite quote or motto?
One of my favorite quotes about leadership is from John Quincy Adams. He said, "If your actions inspire others to dream more, learn more, do more and become more, you are a leader." Leaders are expected to advance their business, and sometimes developing the people on their team is not the highest priority. Great leaders are inspirational and challenge their team to uncover their full potential. Coupling a strong vision with a highly engaged team will help your business advance beyond your expectations.
How would you describe a great day at work?
Throughout my career, I have always been in a client-facing role, and I really enjoy listening to our clients' stories and being a valuable partner to them. Besides meeting with clients, a great day would be watching team members overcome their obstacles to achieve a success they have been striving to meet. That is what really gives me energy at work.
What's the best advice you've ever received, and who gave it to you?
One of the challenges of being a leader is dealing with negative situations when managing employees. This can be a difficult area for any leader. The first time I had to fire someone, I was really nervous and upset. My husband suggested I think about how I would want the situation to be handled if I were on the other side. Using empathy to understand the other person's perspective and always showing respect has helped me handle difficult situations, and helps both parties retain their dignity.
What's the highlight of your career?
This question made me pause, as I think about many highlights throughout the years instead of one pinnacle moment. As I reflect back, a significant event for me was when my role switched from being a member of a team, to being a first-time manager to these same associates. They were an amazing group of individuals that showed me grace as I learned what it meant to lead, not just manage a team. Leaders play an important role and have a big impact in the lives of the people they serve. It is a responsibility that I have never taken lightly, and I have enjoyed tremendous satisfaction in helping teams uncover their potential.
How have you changed over the course of your career?
I started out very competitive and wanting to achieve my goals. Now I am still very competitive, but it isn't about me. It is about being a small part of an organization and experiencing success as a team. Greater accomplishment comes when you realize that celebrating a success with a team is always better than patting yourself on the back. It sounds simple, but I am amazed at how many people haven't figured this out.
Q&A with an inspiring woman: Betty Mason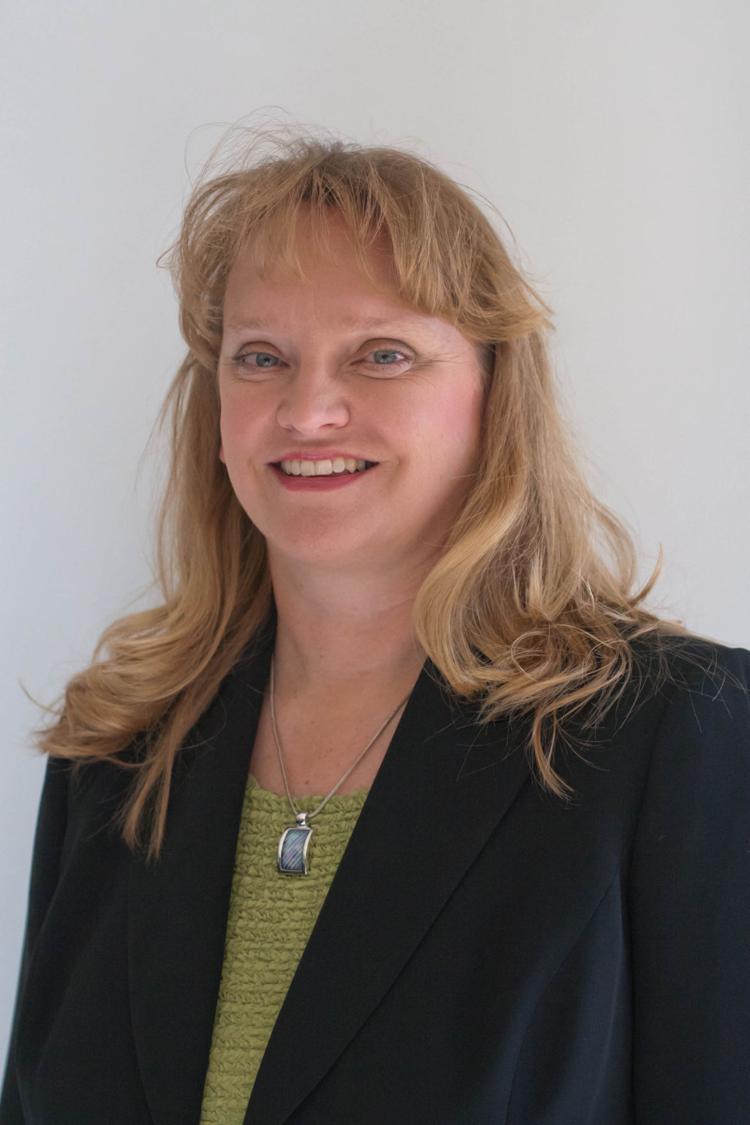 Zoetis Site Leader – Lincoln Operations • Member, Lincoln Chamber of Commerce Board of Directors • Member, P.E.O. Chapter IV, Hickman, Nebraska • Member, First-Plymouth Church, Lincoln
Who has inspired you?
I've always been inspired by people who are not afraid to take risks and try something new. My parents and grandparents exemplified this throughout their lives. My mom said to me often, "In life, you can do anything you want." So I was inspired by knowing there were really no barriers except those that I perceived. She also emphasized to our family to be kind. This is so important because people matter the most, and each person has value.
Whom do you hope to inspire?
In each of my roles – be it work, in the community or with family – I have done my best to work hard and add value. In that spirit, I hope to inspire men and women who strive for additional responsibility and help them realize that you really can do what you want to do. Today, very few women lead manufacturing plants globally. But I'm convinced that seeing is believing.
What does leadership mean to you?
Leadership is understanding the people you work with and motivating them to work toward a common goal. The best leaders inspire confidence; they know when to step in, support or coach, and when to take a back seat. People are willing to try new things and take risks when they have confidence that their leader is there to support them.
What is your favorite quote or motto?
My mom said it best: "Everything always works out." I live by those words.
How would you describe a great day at work?
It's all about being surrounded by the best people. Our colleagues at Zoetis are top-notch and make every day a great day at work for me. They work smart, they're dedicated and have passion for the work we do to provide high-quality animal health products for livestock and companion animals. I'm also proud that our company makes a difference globally, as our products touch the lives of animals and the people who care for them around the world. Beyond our colleagues and company, I also give credit to my family – I can be my best at whatever I'm doing because of their support.
What's the best advice you've ever received, and who gave it to you?
Before I was overseeing the Lincoln plant, I was interviewing for another position as a site leader in our company, and a senior leader asked me, "What is the most important quality you bring to this role?" My response touched on the scientific expertise and vaccine manufacturing experience I brought to the job. She told me I was wrong: The most important quality was leadership. It was about making decisions and developing people. That made a huge impression on me, because when you leave one position for a new one, your expertise goes with you. But your lasting legacy is in the people you touch through your direction and support, which help them thrive in the future.
What's the highlight of your career (so far)?
I have been so fortunate to work with a diverse group of people from around the world. One thing we all share is that we want to do what is best for our society. It has been a joy to connect and create relationships that improve things for our customers, our colleagues and make a positive difference for our families. I love helping our manufacturing teams be successful by focusing on our customers through proper planning, safety and reliable supply. That's what makes me most proud of what I do.
How have you changed over the course of your career?
It is important to me to be accountable and have strong beliefs. I have learned through my career that there is more than one perspective for each situation. When you open your mind and discover there are multiple lenses through which we view a given issue, you can really add the most value and make good decisions.
Q&A with an inspiring woman: Cynthia Harris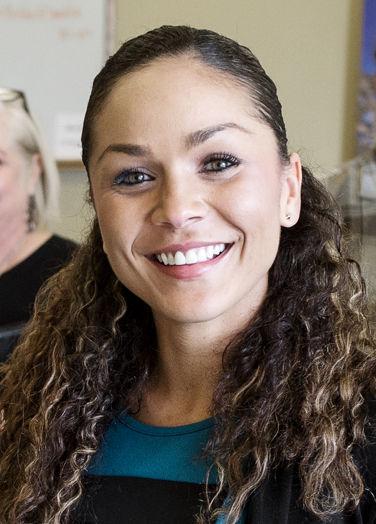 • United States Department of Defense, USAF
• Airman and Family Readiness Manager, 155th ARW
• Board of Directors, NeighborWorks of Lincoln
• Board of Directors, Youth M.O.V.E. National, Vice President
Who has inspired you?
People who have experienced pain yet continue striving forward. They are not only fighting to survive, they are fighting to overcome, and that is so powerful. My experiences growing up in poverty, the foster care system, experiencing domestic violence and other traumatic events have had a significant impact on my life. Hearing the stories of others who have also lived through traumatic experiences drives my desire to make a positive difference in the lives of others and break generational and systemic cycles.
Whom do you hope to inspire?
I hope to inspire people who feel as if they do not have a voice. People who feel that life's circumstances are so dire that they are not sure which way to turn. Helping people find their voice empowers self-discovery and personal transformation that can change the course of a life. When we share our stories, it creates systemic change, moving us toward a stronger and more resilient community that embraces others, regardless of their experiences.
What does leadership mean to you?
Leadership is not a position that is given to you, but one that must be both learned and earned. In the government system, effective leaders direct systems that uphold the common good of the people. They are collaborative and define success based on collective benefit, rather than personal agendas. Leadership means carrying the voice of the people you serve every day and in every decision you make.
What is your favorite quote or motto?
2 Corinthians 12:9-10. It reads: "But He said to me, 'My grace is sufficient for you, for my power is made perfect in weakness.' Therefore I will boast all the more gladly about my weaknesses, so that Christ's power may rest on me. That is why, for Christ's sake, I delight in weaknesses, in insults, in hardships, in persecutions, in difficulties. For when I am weak, then I am strong."
How would you describe a great day at work?
The most rewarding days at work are when I see our efforts positively impact someone's quality of life. They remind me of why I chose the field of human services. Those are the days when someone shares a story of overcoming obstacles and I had a part, whether large or small, in helping shape their journey of resiliency. Many times in human services we do not get to hear how our work has impacted the lives of others, so when we do, it is a big source of encouragement.
What's the best advice you've ever received, and who gave it to you?
That it is OK to fail. My mentor, Lisa Bickert, shared this with me when I was in high school. She empowered me to explore and learn through trial and error, and was always there to help me process "mistakes" and shape them into a learning experience.
What's the highlight of your career (so far)?
My work in becoming part of a legislative bill, and subsequently seeing that bill passed into law. In 2017, LB 417 passed and gave DHHS the statutory authority to set standards for peer support services, training and credentialing. During this time, I also worked with the Division of Medicaid & Long Term Care on a State Plan Amendment that would allow reimbursement under Medicaid for peer support services in Nebraska. Those efforts were also successful. As of July 01, 2017, Medicaid now reimburses peer support services. Getting on the political agenda does not happen overnight; however, the impact it can have in moving a system forward is monumental. These changes, made on the executive and administrative levels, will lead to an increased quality of care for Nebraskans, access to services, cost effectiveness, employment opportunities, a stronger workforce, better health outcomes and people living healthier, happier lives for many years to come.
How have you changed over the course of your career?
I have strengthened my commitment to increasing the time I dedicate to myself and my family. It is important to be protective of that time and to establish boundaries so that emotional and physical well-being remain priorities. Maintaining that balance can be difficult, but when we have a balance, it allows us to be at our best when we are at both home and work.
Q&A with an inspiring woman: Maxine Moul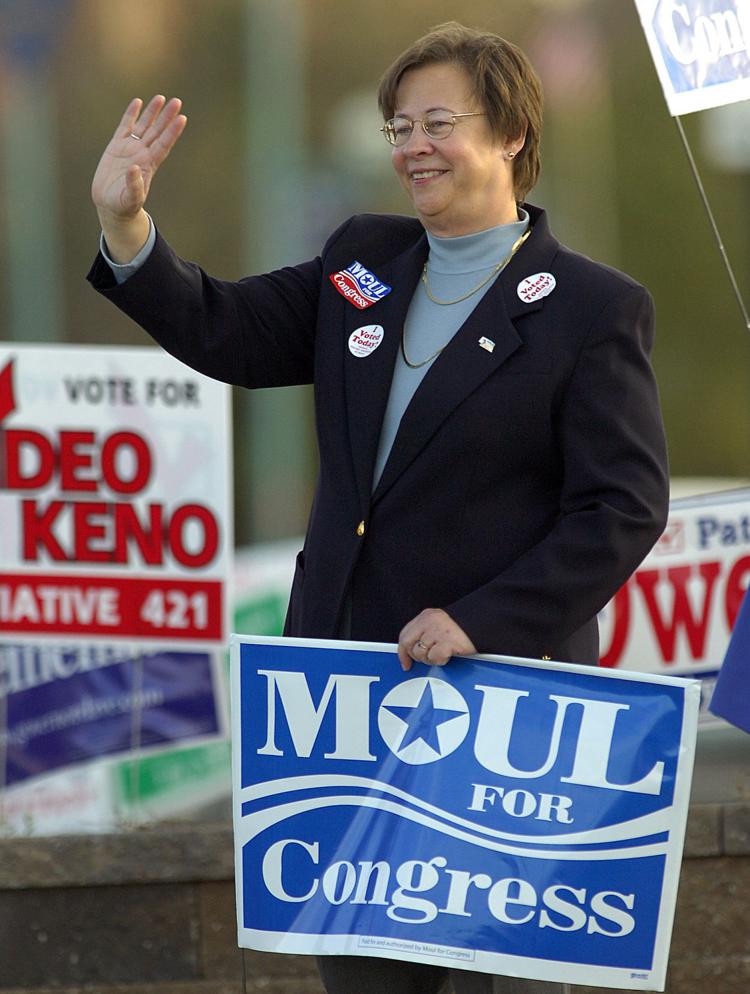 As the Nebraska state director of USDA Rural Development from 2009-2017, Moul was appointed by President Barack Obama. • Democratic candidate for Congress, Nebraska First District, 2006. • President and communications director, Nebraska Community Foundation, 1999-2006. • Director, Nebraska Department of Economic Development, 1993-1999. • Lt. Governor, 1991-1993. • Reporter, photographer, editor, president and CEO for the Syracuse Journal-Democrat, 1971-1991. • Nebraska Women's Journalism Hall of Fame honoree; 2017 inductee, Nebraska Journalism Hall of Fame.
Boards and Commissions: Chair, Nebraska Rural Development Commission. • Chair, founder of Nebraska Community Foundation. • Commissioner, Northern Great Plains Rural Development Commission. • Torch Foundation Trustee, supporting the International Association of Torch Clubs. • Nebraska Commission on the Status of Women, chair 1977-1978. • State executive committee of Nebraska Mrs. Jaycees.
Personal: Married 45 1/2 years to Francis Moul, journalist, educator, author and partner in many endeavors, including the Syracuse newspaper and publishing company. Daughter Jennifer died at age 19 in 1985. Son, Jeff, and wife, Diane Becket, grandchildren Adia, 13, Annalise, 10, and Logan, 7.
Who has inspired you?
My maternal grandmother taught me strength, determination and a love of risk-taking. She was essentially a mail-order bride, coming to America from Sweden by boat and train in 1913 to become the bride of another Swedish immigrant. They were married six weeks later and for more than 50 years. How I loved to hear her stories, especially ones she had never told her children! Before she died at 88, she wrote her story "How My Love Story Began" in both English and Swedish.
Whom do you hope to inspire?
Certainly, my grandchildren. I hope they will embrace a life of public service, whether in their local communities, state, nation or internationally. The young women who are now stepping forward to take leadership positions in politics, business and community are inspiring to me. Even though women have been fighting for equality for centuries, there are still barriers to bring down, still "firsts" to achieve. I was heartened by the commitment and passion of women and men at the women's marches in Lincoln, Nebraska and the nation last January.
What does leadership mean to you?
Excellent leaders provide resources, training and creativity to encourage and allow others to succeed professionally and personally. They lead by example, willing to work hard alongside others and to take the risks necessary for the organization to grow and reach objectives. They are willing to take on challenges that others might not, but that make a real difference in others' lives. That is particularly true in the public sector. Leadership positions in government provide a unique opportunity to positively impact citizens' lives.
What is your favorite quote or motto?
"Never doubt that a small group of thoughtful, committed citizens can change the world; indeed, it's the only thing that ever has." – Anthropologist Margaret Meade. It was the motto for the Nebraska Rural Development Commission, which gave life to the Nebraska Community Foundation (NCF), both of which I served as founding chair. The 1,500 volunteer leaders of the 219 NCF funds are demonstrating their collective power for positive change. The volunteers, staff and board members of NCF have now made a nearly $500 million impact on Nebraska communities and have changed the attitudes and futures of rural citizens.
How would you describe a great day at work?
Seeing someone, or a community, be successful in reaching a goal they have been striving for, sometimes for years, is very satisfying. Overcoming barriers, finding new ways of solving a problem, are successes that are particularly inspiring. Countless times, I have witnessed the determination of leaders to make a positive impact. My greatest satisfaction now is watching organizations that I helped establish continue to build with new leadership. NCF's growth and impact because of young leadership has been phenomenal, and it has become a national role model for community foundations.
What's the best advice you've ever received, and who gave it to you?
Two women gave me advice that changed my life and encouraged me to take risks. My Oakland High School English and Journalism teacher, Anne Sink, encouraged me to think about going to college and majoring in journalism. Before that, I had never considered anything other than nursing, then a traditional female career. Nancy Hoch of Nebraska City, a Republican candidate for the U.S. Senate in 1984 and University of Nebraska Regent, was a founding board member of NCF. She used the Nike slogan, "Just Do It," to encourage me to keep taking risks.
What has been the highlight of your career?
Creation of the Nebraska Community Foundation. Its impact is far beyond what Don Macke, its first executive director and co-founder, and I first envisioned in 1993. NCF has challenged communities to capture a portion of their transfer of wealth and build permanent endowments that will impact their residents for generations. A fun experience for me was to be introduced, in Puerto Rico, to a woman from North Carolina. Her reaction: "You're the founding godmother of the Nebraska Community Foundation!"
How have you changed over the course of your career?
My focus has changed from observing and reporting the work of residents and organizations in our newspaper coverage area, to providing leadership at the state level, primarily in rural development. I was inspired by Sen. Robert Kennedy to consider work in public service when I was still in high school. A couple of decades later, I was serving in Gov. Ben Nelson's administration. He encouraged me to take on many leadership efforts, starting with establishing the Nebraska Rural Development Commission. What amazing experiences I have had – ones that I can enjoy for the rest of my life.
Q&A with an inspiring woman: Dr. Nancy Shank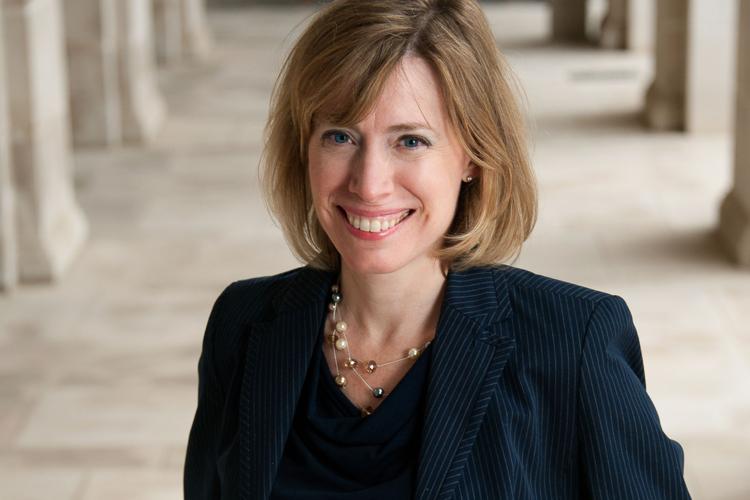 As associate director at the University of Nebraska Public Policy Center since 1998, Shan served as the center's acting director from September 2014-August 2016. She also holds a research associate professorship at UNL, has served on multiple grant review panels and provided strategic facilitation for a wide variety of groups both locally and nationally. • Project manager, UNL Center on Children, Families and the Law, 1995-1998 • Special projects director, UNL College of Business Administration, 1993-1995 • Deputy director, Lincoln Action Program, 1991-1992 • Public information specialist, City of Lincoln, 1990-1991.
Research: Much of her research focuses on technology adoption, interoperability for information sharing between organizations, information and referral, economic and community development, organizational systems and behavior, human services systems, and water and natural resources.
Community Service: Lied Center Grow-A-Show, 2014-present. • UNL Women's Club, 2007-present. • Child Advocacy Center board, 2009-2014. • eHealth Council, Nebraska Information Technology Commission, 2007-2014. • National Human Services Data Consortium board of directors, 2006-2014. • North American Alliance of Information and Referral Systems, 2003-2010. • YWCA board, 1998-2004 (president 2003-2004). • Star City Holiday Parade Board, 1996-1999. • Nebraska Repertory Theater Board, 1995-1999.
Who has inspired you?
I am inspired by people who move from identifying gaps or challenges to deciding how they, personally, will be part of addressing the issue. So many women and men in our community inspire me that I could not list them all. A few people who recently have inspired me are: Barb Bartle, Lincoln Community Foundation president, who has an amazing vision for the power of community-wide collaboration; Leirion Gaylor Baird, Lincoln City councilwoman, who recently spoke at an event and challenged us to make decisions that will lead to living extraordinary lives; Dr. Donde Plowman, executive vice chancellor and chief academic officer, University of Nebraska-Lincoln, whose challenge to "Start Something" really resonates; Dr. Marjorie Kostelnik, University of Nebraska Central Administration, who demonstrates how to combine great intellect with great kindness; Angie Muhleisen, president and CEO of Union Bank and Trust, who runs an amazing organization that also makes significant contributions to the community; and finally my husband, Bryan, who inspires me with his kindness; and my son, Cole, who inspires me with his zest for challenge.
What does leadership mean to you?
Great leaders are those who see what the future should be. Then, they are able to communicate that vision and identify others who endorse it. Great leaders also help others see how their actions help bring that future about.
What is your favorite quote or motto?
"Do all the good you can, by all the means you can, in all the ways you can, in all the places you can, at all the times you can, to all the people you can, as long as ever you can." Though the quote can't be found in his writings, it is a paraphrase of the teachings of John Wesley, the reluctant founder of Methodism. As a lifelong Methodist, I continue to be challenged to live up to this heritage.
How would you describe a great day at work?
When I've learned something new that helps me think about the world in a new and useful way; when what I know has helped someone else think about the world in a new and useful way.
What's the best advice you've ever received, and who gave it to you?
A colleague once counseled me to refuse to carry the burden of what other people think I should be.
What's the highlight of your career (so far)?
I have loved being a part of starting the University of Nebraska Public Policy Center, now almost 20 years old. The center has steadily grown in size and scope. We bring into the state millions of dollars in research funds, but perhaps more important is the work we do in areas that help our local, state and federal governments work effectively. Just some of what we are currently working on: improving the state's behavioral health workforce, assessing citizen views on the use of drones, helping Nebraska's first responders deal with the psychological impacts of their work, tracking data to support the biannual publication of Lincoln Vital Signs, piloting how rural areas may counter violent extremism, supporting Prosper Lincoln's strategic vision, creating a toolkit for regional drought planning, evaluating drug courts, assessing wraparound services and housing for homeless persons, supporting Nebraska's Citizen Corps and Medical Reserve Corps programs, and participating in a new traineeship for UNL students interested in studying resilience and vulnerability in agricultural landscapes. Cool stuff, but the center doesn't do any of it alone. Our strength is the public and private partners across the state and U.S. who work with us and provide expertise and funding to bring the best science and process to public policy challenges. I've been personally gratified by how Lincoln Vital Signs reports have been used by people and organizations throughout Lincoln, and even the state, to better understand where Lincoln stands now in comparison to the past and to other communities. The focus on early childhood, employment skills and innovation through Prosper Lincoln has been a wonderful journey in visioning how everyone plays a role in addressing complex issues.
How have you changed over the course of your career?
I think I have a more realistic perspective of what it takes to make lasting community change: it takes a long time, a lot of people and great commitment. Lincoln is fortunate to have many grassroots and grasstops leaders who understand this!
Q&A with an inspiring woman: Barbara Bartle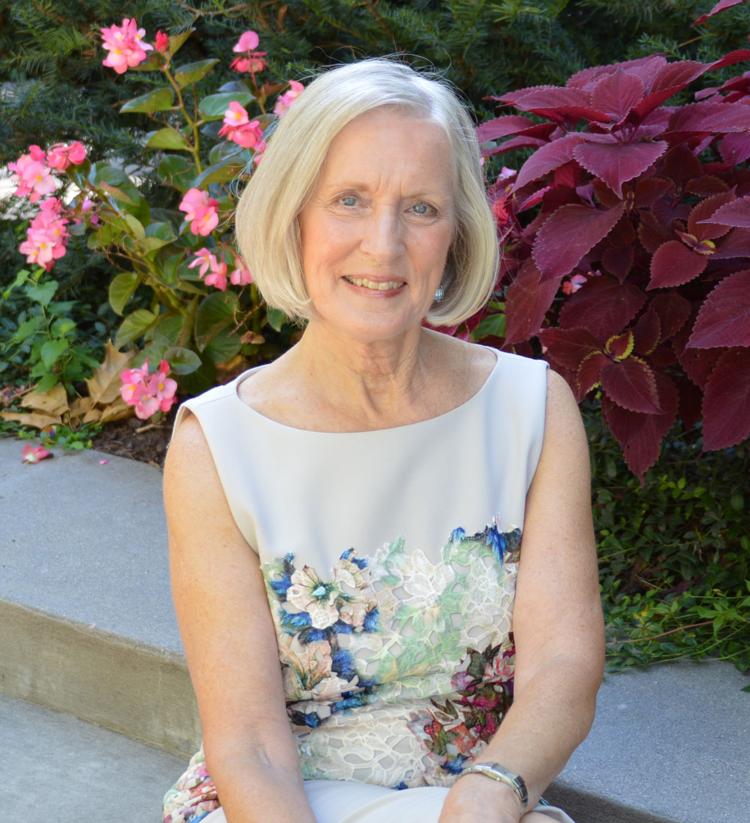 Who has inspired you?
My mother. It was an honor to plan my mother's 100th birthday celebration last April. One gift of having your mother live a long life is that she keeps teaching you lessons. Mom continues to crochet caps for cancer patients. She has made hundreds and hundreds that are all colors, shapes and sizes. I can see that no matter how old we are, it is purpose that gives meaning to life and creates our legacy.
Whom do you hope to inspire?
The Lincoln community. Recently I was visiting with several community members about the increasing divide and gap forming in so many places: locally, in our state and nationally. There was a real sense of discouragement. After listening for a while, I remarked that in my 44-year career, I am feeling more hopeful than ever. We have business leaders working to help build lives at the grassroots level in our highest-need communities. Neighborhoods are working together on early childhood, employment skills and innovation/entrepreneurship. Education institutions are building innovation pathways from cradle to career. Our public, private and philanthropic organizations have come together for projects like the West Haymarket and Antelope Valley. We have faith leaders in our churches, synagogues and mosques guiding us to love one another. I am hopeful because when I think about all the sectors and voices in our community, I feel the energy and know that we can work together so that everyone prospers in Lincoln.
I challenge all of us to be inspired – all who love Lincoln and desire it to be a city like no other, a city where young people want to come to work, play and build their lives. I challenge us to step up and into the action.
What does leadership mean to you?
We all have talents and skills needed in leadership. It is important to learn and know our strengths and then share them generously wherever we have the opportunity. We lead by finding our joy in service to others. This generosity makes us happier. A recent neurological study, led by the University of Zurich and published in Nature Communications, found that there may be some biological truth to the adage "It's better to give than to receive." Two groups were studied over a period of time. One group's members spent the money they were given on themselves, and the other group gave it away. MRI scans afterward showed for those more giving, there was greater activity in the brain area associated with altruism. In addition, this part of the brain was more connected to its reward center. What matters when we lead is how we share.
What is your favorite quote or motto?
Johnnetta Cole, former Spellman College president, wrote in her book Dream the Boldest Dreams – "Leadership comes not only from growing up in a place called home, but from growing out into unfamiliar places."
How would you describe a great day at work?
People often inquire, "How can you ask people for money?" It is such a privilege to help connect individuals to passions that they care about and want to support. The funds established by donors provide grants that impact arts and culture, education and youth, environment and animals, health and human services, and faith groups. These grants provide resources to accomplish great things. The Lincoln Community Foundation's mission is to provide leadership and resources to help build a great city. My day is not about asking for money. My day is about connecting passion to purpose. Pinch me!
What's the best advice you've ever received, and who gave it to you?
It was 1991. The Lied Center was in its infancy, and I had the wonderful position of working with the Friends of Lied and the volunteers providing tours in the beautiful new facility. Woody Varner and Sheila Griffin were the magnificent duo running the show. An opportunity for an executive director position at another nonprofit was presented to me. I was torn about leaving the energy and excitement of the Lied. Sheila advised there were not many executive director positions available in Lincoln. She said, "Take the position and make something happen." I did, and that's the rest of the story. Thank you, Sheila.
What's the highlight of your career (so far)?
My colleagues the past 44 years. First are my fellow teachers in Elmwood, Blair and Cozad. What a difference they make every day for our children and youth. The Friends of Lied and volunteers really introduced me to Lincoln in 1989, and I am forever grateful. The staff, board members, volunteers and donors for the Foundation for Lincoln Public Schools provided 18 years of comradeship and inspiration as we worked together to provide opportunities for the students, teachers and families in our great public schools. For nearly eight years at the Lincoln Community Foundation, I have worked alongside a dedicated professional staff, board members, donors and volunteers who all love Lincoln and want to help it become an even greater city. My colleagues and I have had great fun and accomplished some good deeds. What could be better than that?
How have you changed over the course of your career?
I hope for the better. I used to relish Roger Larson's stories and words of wisdom as he would close with "and that's the way I see it." Now I often find myself with the most silver hair in the room providing the history and telling stories. As an elder,* I enjoy serving as a mentor for the next generation. Seasons change, and this is an awesome season.
Q&A with an inspiring woman: Susanne 'Susie' Blue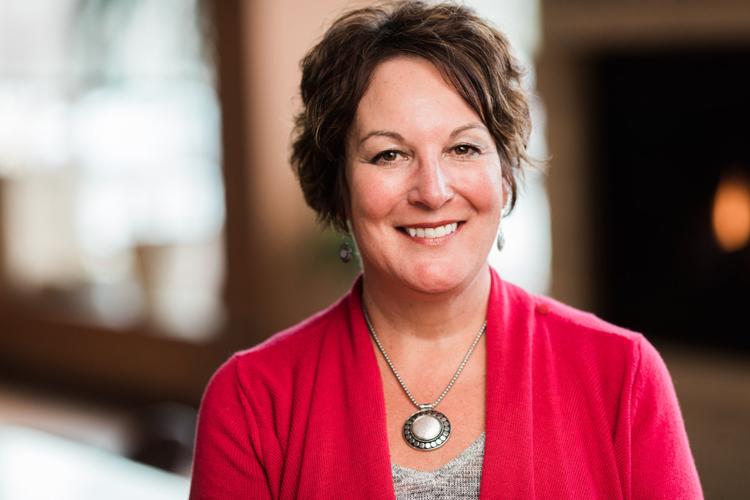 Who has inspired you?
Mother Teresa and her work are a great source of inspiration to me. But the Matt Talbot staff inspires me daily, each and every one of them. Our volunteers and donors are amazingly supportive and keep us going. People who inspire me are those who give of themselves, display courage, perseverance and have a sense of humor.
Whom do you hope to inspire?
I hope I am a good role model for my children, and God willing, their children someday. As a leader of a team of helpers at Matt Talbot, I hope to inspire my co-workers to be and do their best in serving the working poor and homeless and those who struggle with addiction.
What does leadership mean to you?
I never aspired toward leadership. I honestly just fell into it. But what I've learned is that leadership requires commitment, collaboration and service to others. I'm not afraid to get my hands dirty and be a part of the team. Some of the best leaders I know are optimistic, genuine and open to change. You don't have to have all the answers, but you have to know where to find them by surrounding yourself with good people.
What is your favorite quote or motto?
My motto is "keep hope alive!" I say it nearly every day, and my team often repeats it back to me when we need a boost. Hope is essential to each one of us, but especially to those down on their luck. That is why we encourage Bold Hope!
I recently came across this statement and found it to be pretty compelling: "We have come dangerously close to accepting the homeless situation as a problem that we just can't solve." – by Linda Lingle, the sixth governor of Hawaii from 2002 until 2010.
It is Matt Talbot's vision to defeat hunger and homelessness and restore hope! I reflect on that frequently. Whether we solve it or not, we must never accept it.
How would you describe a great day at work?
It involves hundreds of hungry people getting fed a nutritious meal, guests offering smiles and words of thanks, volunteers happily working in the kitchen, staff working one-on-one with counseling, skill building or meeting basic needs, and perhaps a donor visit. Actually, that is a fairly typical day. And those are the best because I don't like surprises!
What's the best advice you've ever received, and who gave it to you?
"Pursue mission, not money" – James R. Blue, president/CEO, CEDARS; and "Speak from the heart" – Teresa Harms, executive director of Clinic with a Heart. In my 18 years at Matt Talbot, I have had the privilege to learn from an outstanding board of directors, each of whom has given me advice that has led to our mission's success.
What's the highlight of your career (so far)?
There have been several highlights. Working for Matt Talbot Kitchen & Outreach has brought me many blessings over the years. One of the greatest highlights was relocating Matt Talbot from 19th & R Streets to North 27th Street. It was quite the challenge to find a location and raise the needed funds, but the first day we opened at the new facility and I saw the look on our patrons' and volunteer's faces, I knew we had done something good and it was all worth it. Another great highlight was leading Matt Talbot into its 25th year with a celebration on Sept. 6.
How have you changed over the course of your career?
I think I've grown more patient over the years, and perhaps I have a thicker skin. I'm a tender heart, which is why I do the work I do. I couldn't have survived all these years doing this hard work with such a challenging population without tremendous support from family and friends, an awesome team, and a healthy and diverse spiritual life.
Q&A with an inspring woman: Christie Dionisopoulos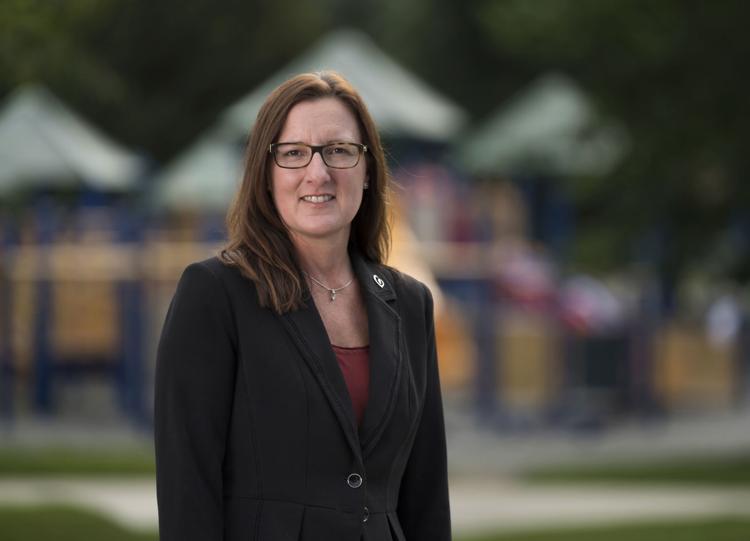 Who has inspired you?
My husband Pete and my sons Nick and Lucas have encouraged me to follow my passions. Both their interests and mine have led me down many paths in which I have met wonderful people and have gained invaluable experience.
Whom do you hope to inspire?
When we moved to Lincoln 20 years ago, I had no exposure to nonprofit work. Through years of volunteering for various organizations, I was able to acquire knowledge and skills. If you have a passion or interest, consider volunteering. The people you meet and the projects you work on will make both you and the community better.
What does leadership mean to you?
Leadership is bringing people together to create a shared vision and goal. It is guiding the journey toward the goal. It is celebrating the accomplishments and addressing the challenges along the way. It is leading by example – you put your head down and do whatever needs to be done.
What is your favorite quote or motto?
"A rising tide lifts all boats." The sum is better than its parts. When people work together as a team, the collective ideas and efforts are amazing. A truly great team effort to achieve a goal is an incredible feeling of accomplishment.
How would you describe a great day at work?
A great day at work is being surrounded by creative and dedicated colleagues. It is such a privilege to receive a donation of $25 to $2 million – what a humbling experience to be entrusted by so many generous people. I take a moment to honor each donation that comes to our organization. Watching the progress of our projects start with an idea and then come to fruition and conclude with a celebratory dedication is truly priceless.
What's the best advice you've ever received, and who gave it to you?
My husband Pete told me, "Always strive to do the right thing, even though doing so can be very difficult at times."
What is the highlight of your career so far?
I am humbled by the number of projects that I have been able to be a part of in Lincoln. Some of these projects include the Martin Prairie acquisition at Pioneers Park, the creation of Union Plaza, the renovation of the Hamann Rose Garden, the Centennial Mall renovation, Woods Tennis Center, the Pinnacle Bank Arena artwork by Ed Carpenter and Donald Lipski, and Tower Square. To be able to drive around Lincoln and see the progress that has been made by various teams of incredibly talented and visionary people is a highlight. I am grateful to have been a part of these.
How have you changed over the course of your career?
I have a bachelor's degree in nursing and I worked for several years in transplant and intensive care in a teaching hospital. I then took several years off to raise my two sons. During that time, I was able to volunteer for many great organizations that my family and I were involved in. These experiences led me to my current position. I am honored to be able to work with dedicated people who are committed to making Lincoln a better place to live and work and call home.
Q&A with an inspiring woman: AshLea Allberry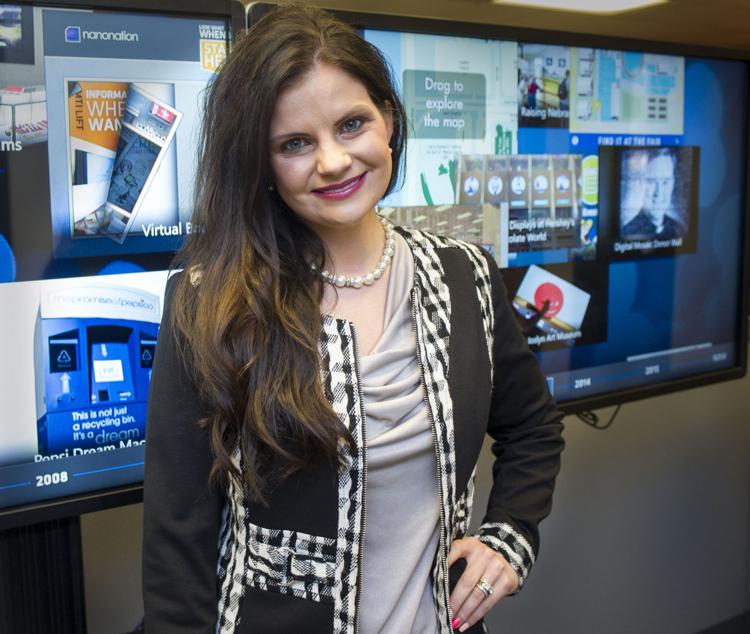 1) Who has inspired you?
My grandmother, Dorothy, inspires me. I have witnessed unparalleled love for her children and grand-children and complete selflessness. My grandmother inspires me to grow in my faith and to this day, I have never heard her speak poorly about another person. Further, the recent focus on women in Lincoln is inspiring and I am happy to be a part of it.
2) Whom do you hope to inspire?
I hope to inspire my daughter and future children in a variety of capacities. I hope to teach them to be kind, treat people fairly and work really hard to achieve their goals. Additionally, I hope to inspire the people I interact with each day. My family, friends and colleagues are who I interact with most, and I hope to be a light to them as often as possible.
3) What does leadership mean to you?
I believe good leadership requires leaders who understand people. Leaders must understand their space, but ultimately, they should understand the people they are leading and all of their intricacies. I believe when an organization builds great people and teams, the rest of the goals are achieved organically. Smart people can figure out the paths to success in most environments, but the best of the best understand people.
4) What is your favorite quote or motto?
There are two quotes I remember on a regular basis, depending on the situation at hand.
• "Begin with the end in mind." – Dr. Stephen R. Covey
• "In light of your past experiences, current circumstances and future hopes and dreams, what is the wise thing to do?" – Andy Stanley
5) How would you describe a great day at work?
It consists of a high level of productivity, happy colleagues and contagious energy. I am happy to be able to say my career has consisted of time with two companies, and to this day, I love what I do and each day is a challenging joy.
6) What's the best advice you've ever received, and who gave it to you?
My first manager always told me to work harder than anyone else. He always said, stay late, arrive early, be involved and always teach yourself what you do not know. My career since then has been quite demanding, but I am very grateful for the opportunity to be taught and learn so much at a young age. To this day, if I hear something I am not familiar with, I write it down and study it later.
7) What's the highlight of your career (so far)?
I have always found great joy in creating relationships and building and rebuilding teams. When a team is operating at its best and people are genuinely happy in their roles, I feel like something great has been accomplished. Also, at a young age, leaders of two companies believed in my abilities to lead and I am forever thankful.
8) How have you changed over the course of your career?
I have learned that with experience comes wisdom. I am now able to make better, less emotional decisions, and a good portion of that evolution is based on my past experiences. To this day, I always remember challenging situations and use them for good.
Q&A with an inspiring woman: Marilyn Moore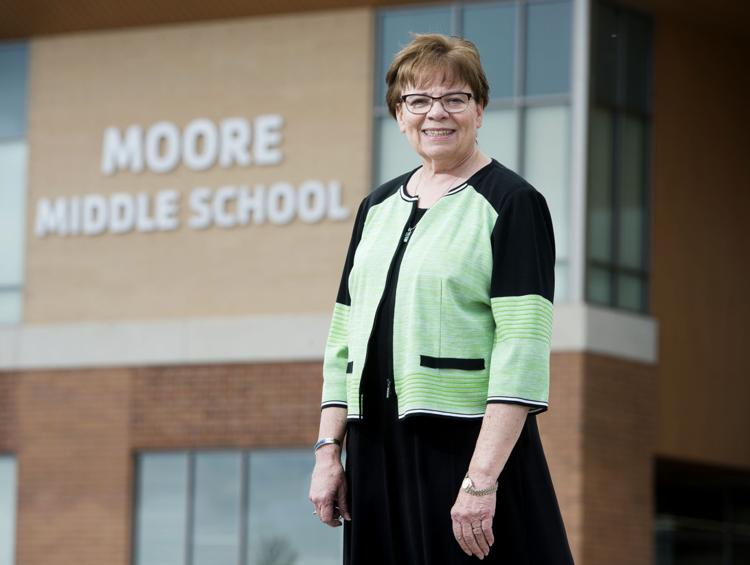 What does it mean to have Lincoln's newest middle school named after you?
It is such an honor; I am so very grateful. I am seldom without words, but "such an honor" doesn't begin to capture what this feels like. A middle school – the students with whom I began my teaching career – those students "in the middle" always challenged, amazed, engaged and captivated me. I share this honor with middle school students, teachers and leaders everywhere. Being a part of these young people's "growing-up years" is the best honor of all.
Who has inspired you?
I am inspired by women of all times and all ages who have brought their minds and their souls and their best efforts every day to make the world a better place, a more fair place, a place with opportunities for their children, a world that is kind and caring, and that protects the vulnerable and the tender. So many women – my mother, my grandmothers and aunts, and by name, Alice, Ann, Kathy, Barb, Mary, Molly, Kim, Kay, Chelsea, Lisa, Carol, Kim, Marge, Olha, Xiaoqian, and the list goes on. These are women who are smart, brave and wise. They have worked hard, loved deeply, and … they have persisted.
Whom do you hope to inspire?
I hope that those with whom I work, and live, and learn, feel encouraged and supported and know that their futures are filled with possibilities.
What does leadership mean to you?
Leadership is growing and developing others, being true to mission and assuring that that which is most important is always at the forefront. Leadership is helping all shine a bright light in the darkness. Leadership is a strong voice when necessary, and leadership is supporting others to find their voice.
What is your favorite quote or motto?
From Martin Luther King's Letter from the Birmingham Jail, "Injustice anywhere is a threat to justice everywhere. We are caught in an inescapable network of mutuality, tied in a single garment of destiny. Whatever affects one directly affects all indirectly."
What's the best advice you've ever received, and who gave it to you?
My high school English teacher, Mrs. Teter, wrote a comment on my senior paper, encouraging me to use the same organizational skills I used in that paper when I wrote my dissertation someday. It was the first time it had ever occurred to me that I could pursue doctoral work at some time. I am reminded again and again of the power of encouragement.
What's the highlight of your career?
Every graduation is a highlight – it's the visible evidence of work done well by every member of the learning community, including students, faculty, staff members, leaders, parents and community members. And all that effort is captured in every single student who crosses the stage and receives a diploma.
How have you changed over the course of your career?
I hope that I have changed my focus from developing my skills to developing others. I hope that I am better able to take the long view, to speak with more care, to listen more carefully and to see the perspectives of others, especially those whose life experiences are not my own. I hope that I have a greater sense of urgency for what truly matters. What has not changed is mission – I believed 45 years ago that teaching and learning are the two most important tasks that happen every day in our community, and I believe that to my very core today.
Q&A with an inspiring woman: Ann Ringlein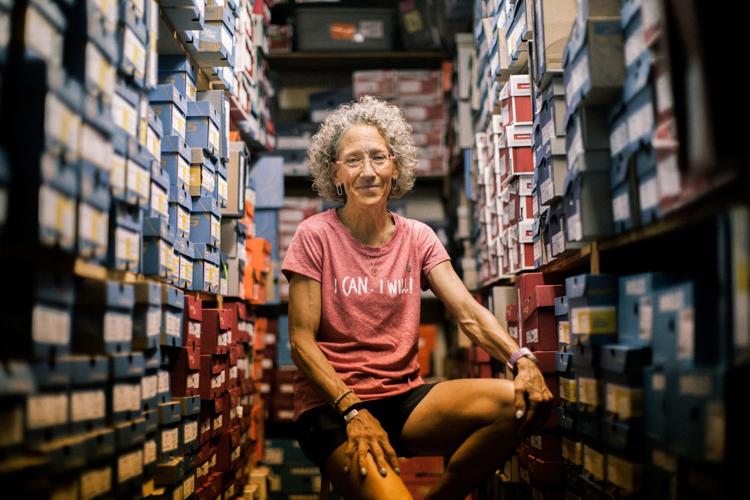 Who has inspired you?
Over the years I have been inspired by so many people! The first being when I moved to Lincoln – Jim Lewis. He recognized that I had some talent running and in the workplace, and he helped me with both. Just by knowing he believed in me, I know I achieved more. The other is JoAnne Owens-Nausler. What a woman and what an influential person in the fitness world – here in Lincoln and all over the United States. Lastly, my family – from my husband, who is so smart and keeps me calmed down, to my two daughters, who are really amazing. They make me want to be a better person!
Whom do you hope to inspire?
I would like to say I would want young women to engage in running and competitive running – but that is happening! So really, I would like to inspire people to get out and move. It adds so much to life, and I would love everyone to be able to experience the fun of being physically active.
What does leadership mean to you?
Leaders come in many forms and have many styles. I feel the best leaders lead by example. I see that in a lot with different leaders I have been involved with. They don't have to say a lot, because their actions speak loudly.
What is your favorite quote or motto?
"Never, never, never give up." – Winston Churchill
How would you describe a great day at work?
Wonderful, satisfying, motivational! This is what I get from the people I work with, the customers that come in the store, and the running groups I work with through the YMCA.
What's the best advice you've ever received, and who gave it to you?
"Never sit when you can stand. Never stand when you can walk. Never walk when you can run." – Ralph Ferebee (my dad)
What's the highlight of your career (so far)?
Every day is a highlight, from the people I work with to the customers that we help. They all make my day – every day! With my coaching the men and women at Nebraska Wesleyan, again every day was a highlight. You could never have a bad day when coaching. Once you got around those kids, everything that happened during the day disappeared! Now, the running groups I work with through the YMCA – wow! These people are so inspirational, and I have learned a ton from them.
How have you changed over the course of your career?
A lot! Because the industry changes so much, I have had to learn to go with the ebb and flow of retail. Being entrenched in the running community has helped, and being here in Lincoln, Nebraska, has been amazing for a small running store. The loyalty from our customers is really something and has helped keep me grounded here.
Q&A with an inspiring woman: Beatty Brasch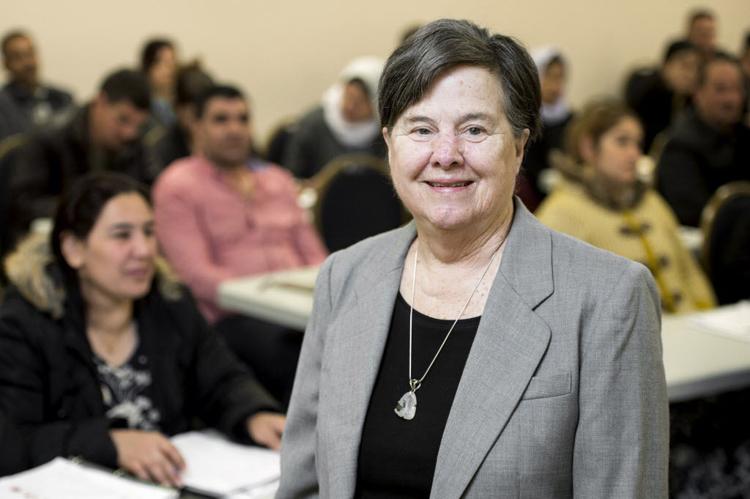 Who has inspired you?
Helen Boosalis. Helen was a pioneer for women in politics as far back as the early 1960s. She served on the Lincoln City Council for 16 years and went on to serve as Lincoln's first female mayor and was a gubernatorial candidate in the '80s. She was a very accomplished woman who encouraged people, including me, to go beyond what we think we're capable of doing and think outside the box, so that we can impact all possibilities that can effect change.
Whom do you hope to inspire?
Our clients – everyone who walks through the door at Center for People in Need and asks for help. We need to empower our participants to reach their potential so they can build a better life for themselves and their families.
What does leadership mean to you?
Being a voice for low-income people in our community. Being an advocate for social and political change to help eradicate poverty. Having a voice and vision that can influence others and help them understand the challenges people living in poverty face every day.
What is your favorite quote or motto? "Nobody's perfect."
How would you describe a great day at work? When I've made a significant difference in the life of someone who came through our doors looking for help. Finding them a job. Finding shelter for a family or individual facing homelessness. Providing food to feed a family in need.
What's the best advice you've ever received, and who gave it to you?
Tim Becker, chief of staff to Ben Nelson during both his tenure as governor and in the Senate, recommended I contact Senator Nelson to get help building out the second half of our facility. Senator Nelson was instrumental in getting a $1 million federal earmark for the Center to complete the interior construction of over 40,000 square feet. This provided us with much-needed space for a conference center, computer lab, classrooms, training areas and offices, allowing us to greatly expand our services to our low-income clients.
What's the highlight of your career (so far)?
Creating our annual survey of the low-income families we serve, which gives us the data needed to publish our "Faces of Poverty" report each year. We present this report as a way to examine, at a glance, the many ways poverty negatively impacts our low-income community. The survey contains data collected from our clients during our Toyland for Kids event every December. Their responses highlight the successes and drawbacks, challenges and opportunities that low-income people deal with daily. We elaborate on persistent issues surrounding poverty: education, hunger, transportation, health care and more. With the Faces of Poverty report, we hope to inform the policies, decisions and programs of those joining us in the fight to contain and eliminate poverty in all its forms.
How have you changed over the course of your career?
Mostly in the way I envision how I can help toward the huge goal of eradicating poverty. We started the Center for People in Need with a very narrow mission. We provided household goods and clothing to people in need. Our Truckloads of Help program now distributes 300 tons of new merchandise annually, at no cost to our low-income clients. While building this program, I became aware of how much broader the focus needs to be to help people succeed and defeat poverty. I realized that one answer doesn't fit everyone's needs. We need to learn about their goals and motivation to know how best to help. Today, the Center offers a much wider range of services including food distribution, English as a Second Language classes, job training, help with advanced educational opportunities, and case management to assist clients with emergency needs. And we are constantly looking for more ways to serve.
Q&A with an inspiring woman: Ellen Weissinger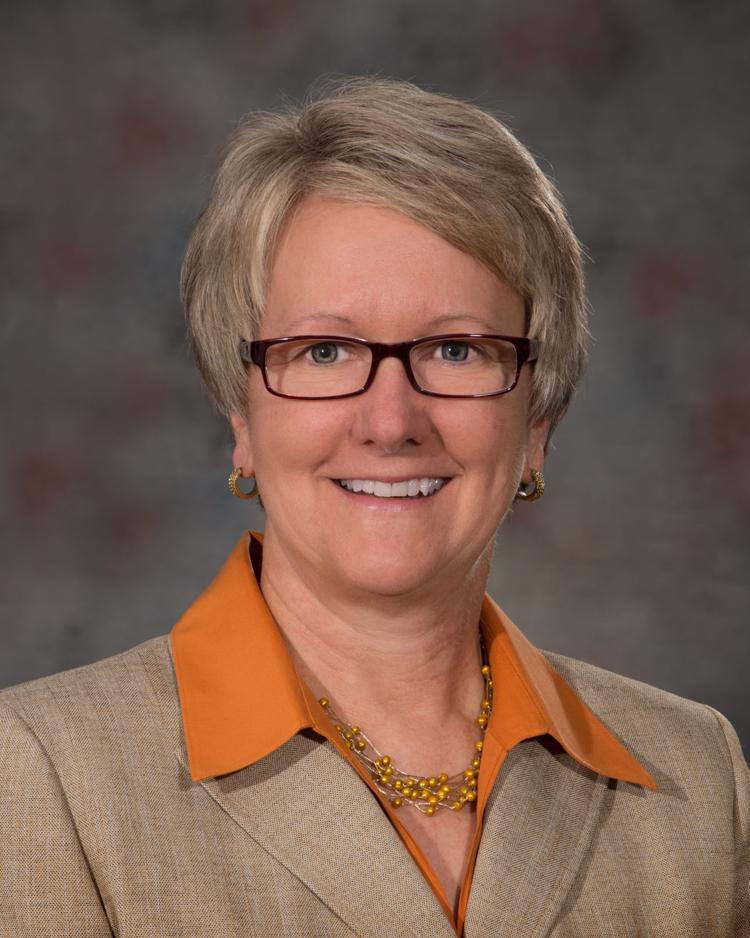 Who has inspired you?
I have to mention Prem Paul, who was hands down the most supportive and inspiring mentor I've ever had. Prem had a completely authentic passion for advancing the interests of others and an uncanny ability to find the positive in everything and everyone. It was like he only saw one spectrum of light – he saw possibility and optimism and success all around him. That created an unmatched energy to help others achieve their goals. I've never known anyone like him. I think we all hope that 10 percent of his talent and character rubbed off on us. I try hard to practice the life he modeled.
Whom do you hope to inspire?
I'm not sure we get to decide who we inspire. My parents taught my brother Andy and me to "Do the right thing even when no one is watching." Maybe that's the best way any of us could even hope to inspire someone.
What does leadership mean to you?
For me, leadership is about decision-making. Effective leaders select and develop a strong team, then collaborate with the team to craft a worthy mission, an ambitious set of goals, focused metrics and smart strategies. In my experience, the best leaders are comfortable making the big and small decisions that empower and energize the team's work. Making good decisions requires analytical skills, gut instincts and a significant dose of humility.
What is your favorite quote or motto?
My nieces took me to the Fleetwood Mac concert at Pinnacle Bank Arena. Since then, they've been reminding me of the lyric from Landslide, "Time makes you bolder." I just turned 60 and I love that idea.
How would you describe a great day at work?
It has always included lots of varied tasks, new information to absorb, moments of confusion followed by a flash of insight, something unexpected, a chance to really help someone, many moments of pride in those around me and at the end of the day, some sense that a few good things happened because of our team's work.
What's the best advice you've ever received, and who gave it to you?
My mom told me that the purpose of our family was to assure that each generation is more courageous in the pursuit of their values, more honorable and more generous. She believed that a family who accomplishes that goal will enjoy happy lives and leave the world a better place. Pretty amazing thing to learn from your mom.
What's the highlight of your career (so far)?
Maybe it's right now. I'm retiring from UNL in May and going to work for IntelliFarm, which is a young company at Nebraska Innovation Campus. This is a fascinating inflection point in my career. And perfect timing. The campus is in very good hands with Ronnie Green and Donde Plowman – two of the most visionary and determined Nebraskans I know. I had an amazing 31 years as a professor at UNL, and I'm filled with gratitude and admiration for the campus. Now I get to work for Steve Tippery, president of IntelliFarm, who is another visionary and determined Nebraskan. My role involves a lot of new responsibilities, and so every day will be a steep learning curve. That's exciting. For years, I've dreamed of being a part of Lincoln's entrepreneurial community. And now I'll be working for an innovative company that will grow jobs and add value to Nebraska's economy in a variety of ways. It feels like a perfect way to apply the things that UNL has allowed me to learn. And I'll still be on campus!
How have you changed over the course of your career?
I became more willing to be creative and more tolerant of uncertainty.
Q&A with an inspiring woman: Ann Chang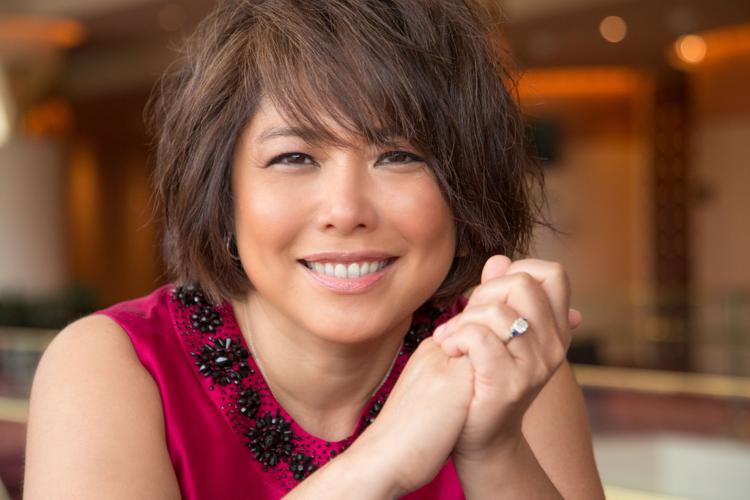 Who has inspired you?
As I get older, I am inspired less by people's professional achievements, but am more appreciative of people who consistently demonstrate goodness in all circumstances. I now realize how hard it is to consistently be this way throughout one's life. The founding president of the Meadowlark Music Festival, a long-time arts supporter and dear friend, Jane Rohman, is such a person. She – and I am fortunate to know many others like her – is my inspiration.
Whom do you hope to inspire?
I hope to inspire anyone who may be feeling limited because they think there's a secret to success. How do you define "success"? This is a huge topic of discussion I pose for the students in my music entrepreneurship class. By the end of the semester, they all pretty much agree that true success is directly correlated with finding personal happiness and honesty.
What does leadership mean to you?
I read somewhere that a great leader has a high level of emotional intelligence. He or she is aware of their own strengths and weaknesses and is successful in motivating highly talented people to work in harmony with them. When there's good leadership of this kind, everyone succeeds.
What is your favorite quote or motto?
It's not a quote or motto exactly, but a mantra. In 2001, when the board of volunteers and I were about to present the inaugural season of the Meadowlark Music Festival, a dear friend of mine, Miles Hoffman, an accomplished musician and fellow presenter of festivals, told me his mantra: "Crisis Is Normal." I chanted that mantra every day. It helped ease the stress.
How would you describe a great day at work?
Due to my dual role as piano professor at the School of Music and artistic director at the Lied Center, my days are varied. The best days are when a piano student is stimulated and enthusiastic about a musical concept that dramatically elevates his/her performance level, followed by the successful booking of a world-famous pianist who will demonstrate that concept in real life during his or her next performance at the Lied. A complete circle.
What's the best advice you've ever received, and who gave it to you?
I have a long list of advice I've received over the years. Most of it is great, and it is difficult to choose just one piece, so I'll note the one that is so good that I give it freely to others. "Babies don't suffer in silence." I credit this gem to my ex-sister-in-law, Linda, who like me, is a mother of three children. I suppose I should quote something more professional, but it helped me through the hardest profession I know.
What's the highlight of your career, so far?
Although I have been fortunate to perform all over the world, I would not say I have a great international career, so each new gig is a highlight for me … if I perform well. Those of you who are musicians will know what I mean. On the side of presenting, however, it would have to be the Lied Center's 2013/14 season. That's the season that we had the debut performance of the Cleveland Orchestra, arguably the greatest orchestra in the world, on the Lied Center stage. It took a lot of planning, strategizing, and I'm not embarrassed to say a little begging, but there they were! The added plus was how the Lincoln community embraced this moment through generous sponsorships, donations and ticket sales. We had a full house and everything was spectacular!
How have you changed over the course of your career?
As a teacher, I have become nicer. Of course it's all relative to where I started, but as my own children grew up to become college students, I think that helped me develop more compassion. As a presenter, however, I've become more demanding. Most agents are great people, but they work for the artists and sometimes I have to push a little harder to arrive at a mutually satisfying result. I bet I could be nicer about it though.
Suzanne Sughroue Q&A: Inspired by hardworking grandparents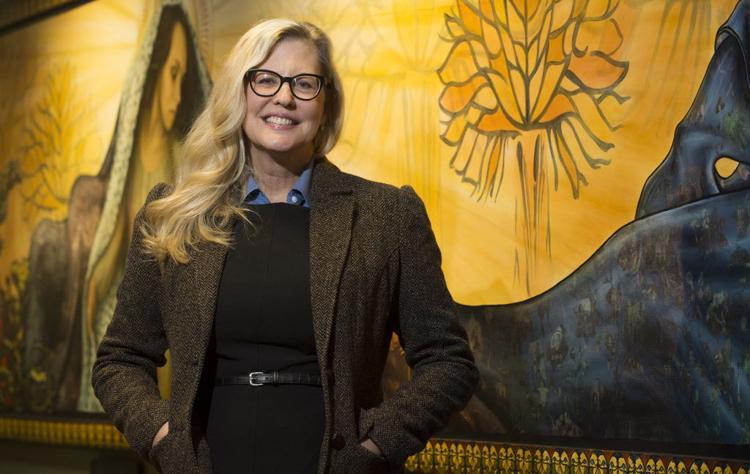 Who has inspired you?
From my earliest memories I have been inspired by my hardworking grandparents, who lived through the Great Depression and would have given someone the shirts off their backs. My grandmothers were especially amazing as women who lived through many difficult times, but continued to laugh, love and fight fiercely for their families. My young parents also inspired me. They were teenagers and they did a great job of raising kids and building a home. My amazing mom graduated from college and graduate school, and my dad worked many long nights. As an adult, you learn to appreciate your family more, but I have always been proud of the generosity, honesty and value of hard work and customer service instilled in me by my family. I am also lucky in my academic and professional careers to have had many wonderful mentors. And over the years, I have met some amazing people – fellow Rotarians, nonprofit board members, elected officials, college students, entrepreneurs and community volunteers, as well as thousands of inspirational patients we have seen at Madonna Rehabilitation Hospital over the last 58 years. Every day is a gift of grace.
Whom do you hope to inspire?
I hope I inspire others in a couple of different ways. I hope I inspire my daughters and my son to lead authentic lives of service, finding happiness and meaning in good work and in their families. And I hope to share with everyone I meet the importance and dignity of all people – especially people with disabilities. Everyone should feel valued and loved.
What does leadership mean to you?
Service. Robert Greenleaf said of servant leadership, "A servant-leader focuses primarily on the growth and well-being of people and the communities to which they belong." I don't know if that is why I have a hard time saying "no" to a project, committee or board. When you see needs in your community, you want to help. Helping others to succeed is the highest form of leadership in my book.
What is your favorite quote or motto?
"Everybody can be great, because anybody can serve. You don't have to have a college degree to serve. You don't have to make your subject and verb agree to serve. You only need a heart full of grace. A soul generated by love." – The Rev. Dr. Martin Luther King Jr.
How would you describe a great day at work?
It involves introducing new friends to the work we do at Madonna! Ask anyone who knows me; I can (and will) talk about our patients and their stories all day long. It also involves knowing that I can make a difference in people's lives. Even though I am not a nurse or a therapist, I can help get individuals back to their fullest lives possible. Sometimes that means that Santa shows up with presents for the kids in our pediatric unit. Sometimes it means a volunteer hauls in prizes for the weekly bingo games. Other times it means a generous supporter makes a gift toward a transformational initiative. All those people help us improve lives. How great is that? I guess knowing that you make a difference – THAT is a great day. That and a large fountain Diet Pepsi.
What's the best advice you've ever received, and who gave it to you?
I have had some great mentors in my life. First of all, my dad has given me a lot of sage advice – some of it a little salty, but all of it right on. He reminded me that I didn't need to shower and dress up to go out and do the chores in a timely manner. "Honey, it's not a fashion show." This advice continues to be valid in many ways.
And when I was first in the workforce, my kids were young and things were harried. A friend, mentor and former boss told me to think of work as a refuge from the other cares in the world. See your career as a great opportunity to focus on using your skills and helping others. Many of my friends and I are at a place in our careers where we work hard, we are having success, but we also have children we are launching and aging parents. All of this boils down to being intentional and maintaining perspective.
Third, our church minister Otis Young used to give great advice as well. He used to give a sermon every year that started with this line, "Life is difficult." I think once you accept that, your life actually becomes more joyful.
What's the highlight of your career (so far)?
Every patient that walks (or rolls) out the door of Madonna to continue their life as an independent adult or a child heading back to school is a highlight. Building relationships in the community is a highlight. Graduating with an MBA from Nebraska Wesleyan this spring will be a HUGE highlight. I also tend to find happiness in a lot of little things.
How have you changed over the course of your career?
I have gotten more confident and feel more comfortable in my own skin. I don't feel like I have to try to be someone I am not to be a success. I try to learn something new every day (also advice from dad) and I try not to sweat the small stuff.