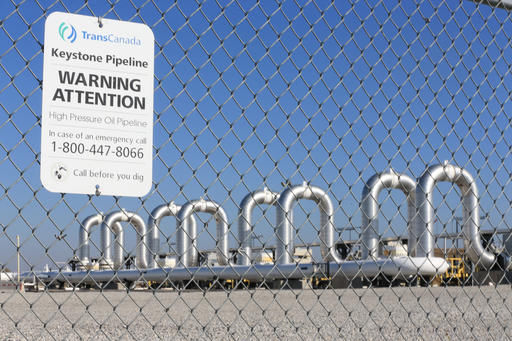 Whether for, against or ambivalent about construction of the much-debated Keystone XL pipeline, the multitudes will have a first-come, first-serve opportunity to share their views Wednesday with state regulators who have authority over TransCanada's proposed route through Nebraska.
Views must be expressed within the five-minute limit that has been set by hearing officer Tim Schram, one of five members of the Nebraska Public Service Commission.
Activist groups have been rallying their supporters, and pipeline opponents plan to flock en masse to the Holthus Convention Center in York for the meeting, set for 9 a.m. to 7 p.m. Bold Nebraska and the Sierra Club's Nebraska chapter have chartered buses that will bring people to York from Omaha, Lincoln and the Atkinson area.
"We're trying to get people amped up about this," said Graham Jordison, a Lincoln-based community organizer with the Sierra Club Beyond Coal campaign.
"This is one of our last chances to make our voices heard."
Opponents of the $8 billion project — which connects Canadian oil sands to refiners on the U.S. Gulf coast — have repeatedly shown an ability to turn out with large, exuberant crowds at such events.
While polls have shown more Americans approve of building the pipeline than stand in opposition, its supporters generally don't rally for the project in the same way people rally against it, said Chris Peterson, a political consultant and former Nebraska Republican Party executive director.
Peterson said that large public displays can have an accumulative effect on public opinion, but regulators are more interested in the substance of arguments.
"While a large number of project opponents and their emotionally charged rhetoric may make for good theater at a public hearing, it's less effective than facts about safety, economic benefits and how similar projects have successfully been implemented previously," Peterson said. "For the most part, public officials want to hear facts over emotion, quality of testimony over quantity."
President Donald Trump last month handed the Alberta-based company a federal permit for the Keystone XL and urged the divisive project be built "with efficiency and with speed."
TransCanada Pipeline Co. has been working nine years to get the 1,179-mile project built from Hardisty, Alberta, to Steele City along the Nebraska-Kansas border, where it would meet up with an existing Keystone pipeline.
Nebraska is the only state left where the company needs approval of the route to build the underground pipeline. TransCanada needs that approval before it can move forward with construction and eminent domain to force easements from the owners of about 9 percent of its preferred 300-mile path through Nebraska.
Opponents have honed arguments sure to be repeated Wednesday, including the risk of an oil spill to water and farmland, a foreign company is attempting to seize Nebraskans' private property, the majority of jobs created will be temporary, vanishing at the conclusion of construction, and tax revenues will decline over time.
They face powerful headwinds. Supporters who tout the pipeline's economic and tax benefits include labor unions, the state chambers of commerce, a majority of state senators and Gov. Pete Ricketts.