Mail delivery has a rhythm.
And along with the thwack, thwack, thwack as envelopes hit the mail slots, the start and stop of the postal truck and the cadence of footfalls on sidewalks, porch steps and hallways, carrier Larry Schultz adds his own beat to his Capitol route.
The click of a door knob, a smile and a greeting, quick banter, a joke, a laugh, the handoff of mail, a farewell. 
His routine is uniform, down to the pattern of blues in his summer two-pocket shirt with the United States Postal Service logo slightly left of his heart. And his perfectly creased shorts, crew socks topped with two navy stripes, black walking shoes with orthotics.
"The union bought me these clothes. I wear 'em," he says. "I go to funerals in them. When I taught the new carriers for 10 to 12 years, I was always in uniform. Because that's the way I was supposed to be."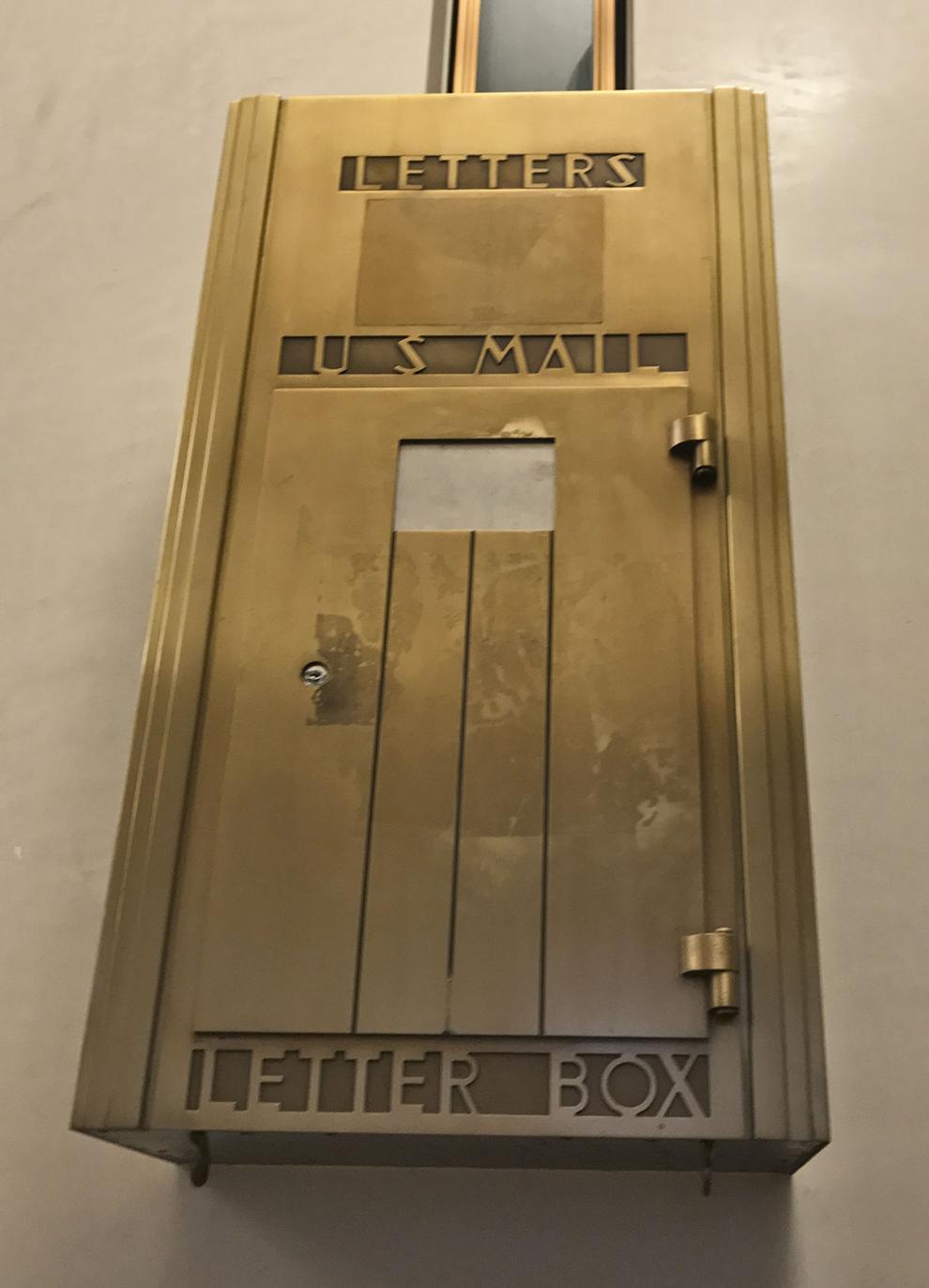 Schultz is a present-yourself-well, fast-moving, quick-with-a-laugh kind of guy.
He carries a flip phone. He drives an Edge, and doesn't allow a fingerprint to linger. And there's no computer at his house. 
And he's fit, so fit, from all the walking, on and off the job, and a history of marathon running.
He's one of the U.S. Postal Service's best ambassadors.
"I'm post office all the way," he'll tell you. "It's a good job for no more than a high school education."
At age 18 he took the civil service test. He raised his right hand.
Fifty-one years later, here he is. 
Electronic mail and other forms of communication have diminished the volume of mail he carries. 
"But you still need that piece of paper. You still need that check. You need that medicine," he says.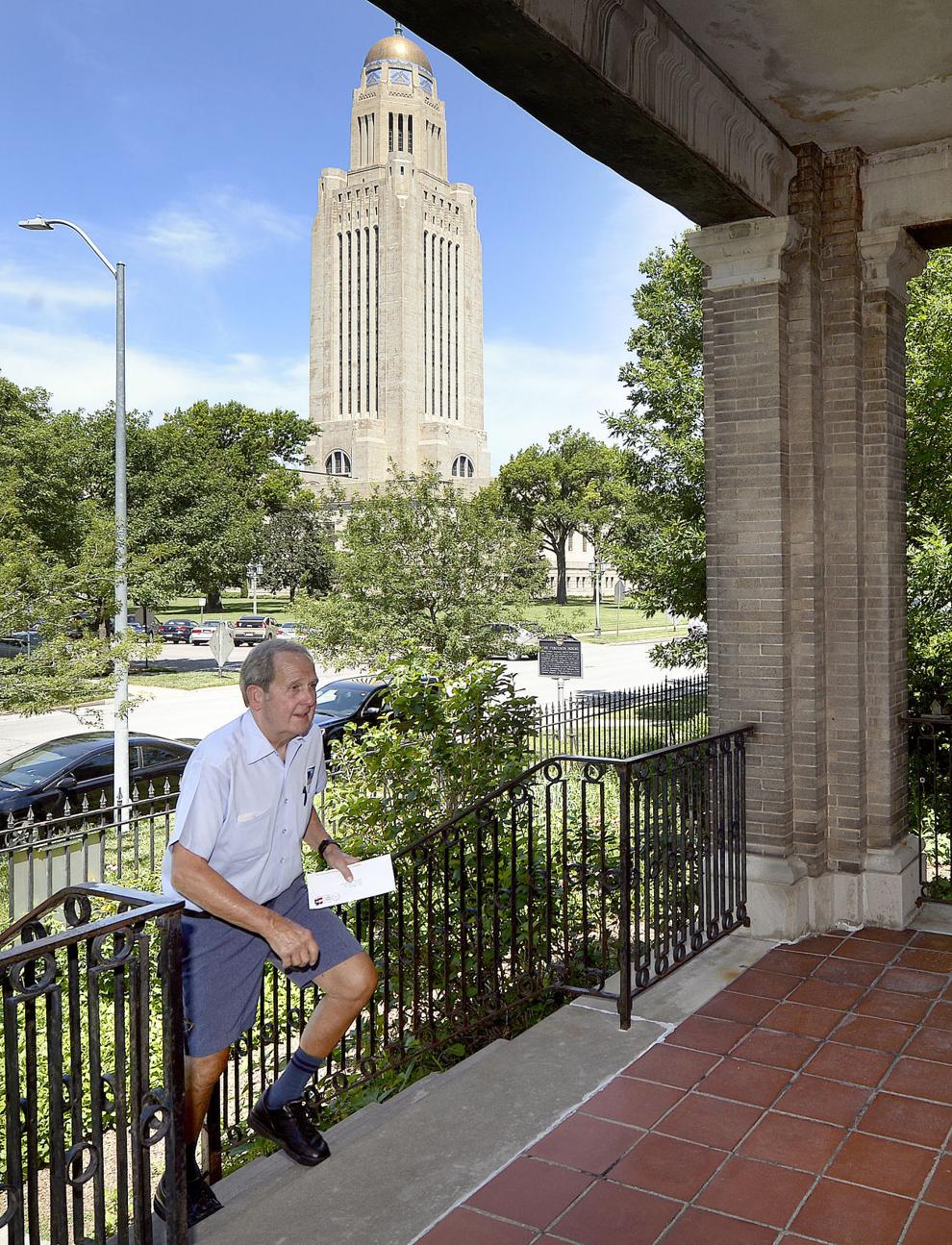 Schultz may live in south-central Lincoln, but the Capitol environs is home.
He claimed this route 19 years ago after biding his time, building up seniority.
He grew up, after all, in the shadow of the Capitol, first a newborn living in a house, long gone now, across from what has become McPhee Elementary School.
After a few years, his parents bought the stately white house with two-story pillars at 1149 S. 17th St., the former Morris Weil house, and turned it into a nursing home, caring for nine women residents.
"It was fine, quite a lot of rooms. I was the only kid," he said.
His mom, Clara, was the administrator and chief cook, while his dad, Lawrence, worked at Sears. The family lived and cared for people at the address through all of Schultz's student days at Capitol Grade School, then Everett Junior High and Lincoln High. 
He was an only child. And never married, although he may have let a couple of pretty good ones get away. But he's not alone. 
The people on his route have adopted him, or he has chosen them, as family. He would be untethered without his job and the folks who come with it.
A postal blue kite with a broken string.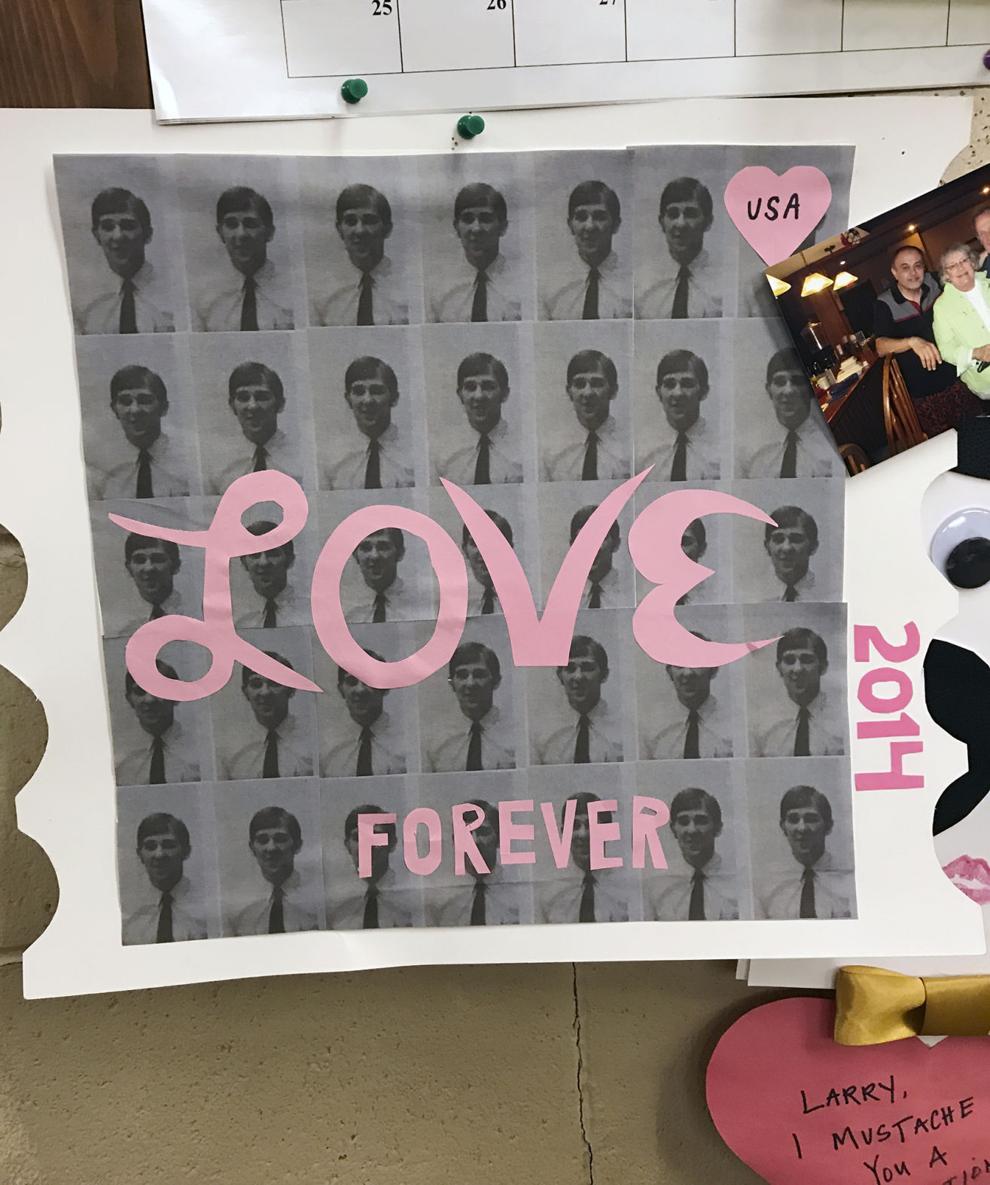 Mary Pack has an office across the street from the Capitol at Radcliffe & Associates and has known the mail carrier for years.   
"He's just a delight," Pack said. "He always brings sunshine along with the mail." 
While you might not know the man or woman who delivers mail to your house, it's different for small businesses and offices. They greet their carriers daily as they walk through, delivering bills and payments, packages and business letters.
Those on Schultz's route love seeing him pull up in his white truck with familiar logos and stripes. Or having him pop through their doors. 
Those relationships aren't happenstance.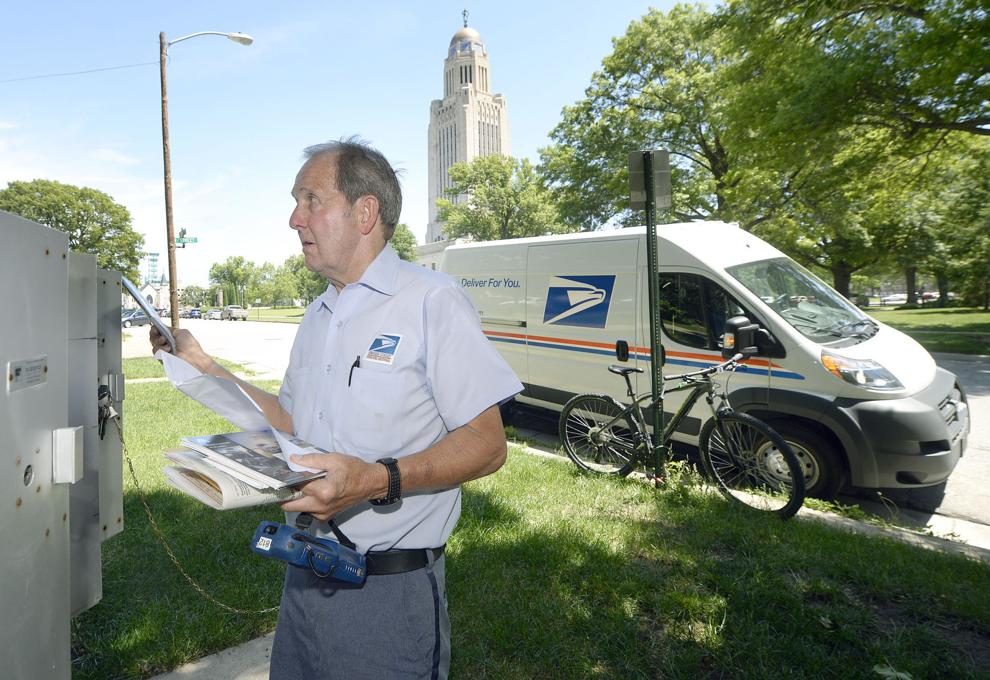 On a day in June, Schultz made a quick dropoff to a Marriott Cornhusker Hotel doorman of a package of photos he took at the recent Indianapolis 500. The doorman shares Schultz's love of that race.
Schultz goes to Indianapolis every year, gets a garage area pass and takes pictures. He has an album from every year he went to Indy.
"I think I take good pictures. I don't have those fancy lenses but I still take a good picture," he says.
He has a soft spot for cars, and knows who on his route drives the cool ones.
Schultz used to drive a station wagon on the job, but now has a bigger truck, with a rasping, sliding door he must negotiate, in and out, many times a day.
The route takes him to the State Office Building, the phone company, the Framing Company, the governor's mansion, labor department, Lincoln Foundation building, the Capitol, Billy's Restaurant.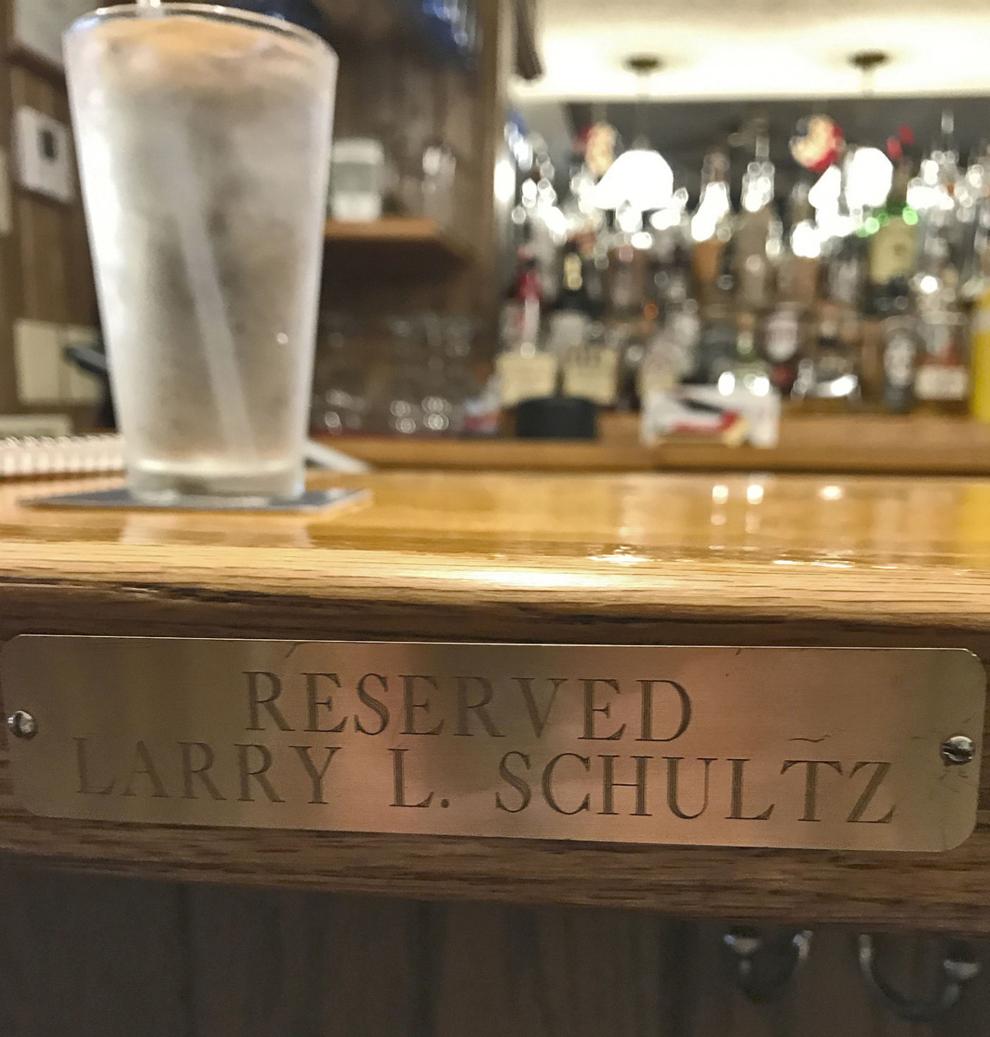 At Billy's, he stops exactly half an hour for a Coca-Cola — hold the ice — maybe a bowl of soup. He has a seat at the bar with his name on it. Literally, a brass nameplate that says: Reserved Larry L. Schultz.
At a mail room in the U.S. Bank building, employees who work up and down the floors have crafted a tribute to their mail carrier. Valentines, birthday messages and photos, Christmas cards. They made a heart out of Baker's chocolates, and spelled his name in rubber bands. They leave cookies, and notes, "To the best mailman I ever knew."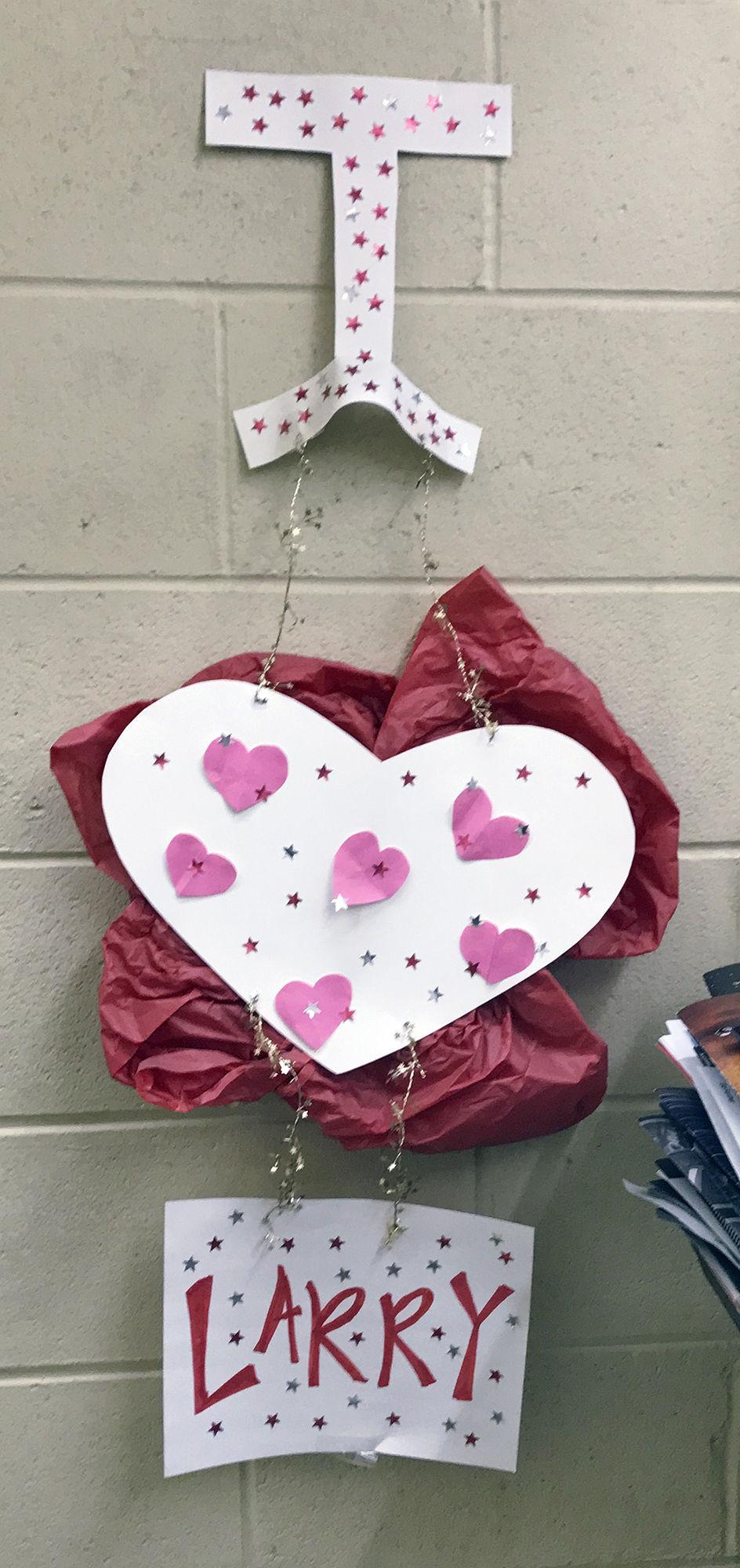 "Geez, Larry, next time come in shorter shorts," a woman tells him. 
"What we like to say around here is, familiarity breeds contempt," a man says.
At another stop: "Nothing for me to sign and date and get bossed around about?"
Along with his love for people, he has an affinity for the buildings he sees every day. 
He used to deliver to Pershing Center, but it's vacant now and he's mourned its deterioration.
"Now it's just laying idle. Some of the mosaics are falling off," he says. "If you don't use something, it's going to wear out." 
He didn't like seeing the downtown Korn Popper close its doors after 85 years in business, but he was happy to greet Lulu's, which opened in its place. 
People love Schultz because of his positive nature, and sense of humor, Pack says. Friendships are important to him. 
"I think those are the qualities he carries along with the mailbag," she said. 
Satchel, he would correct her.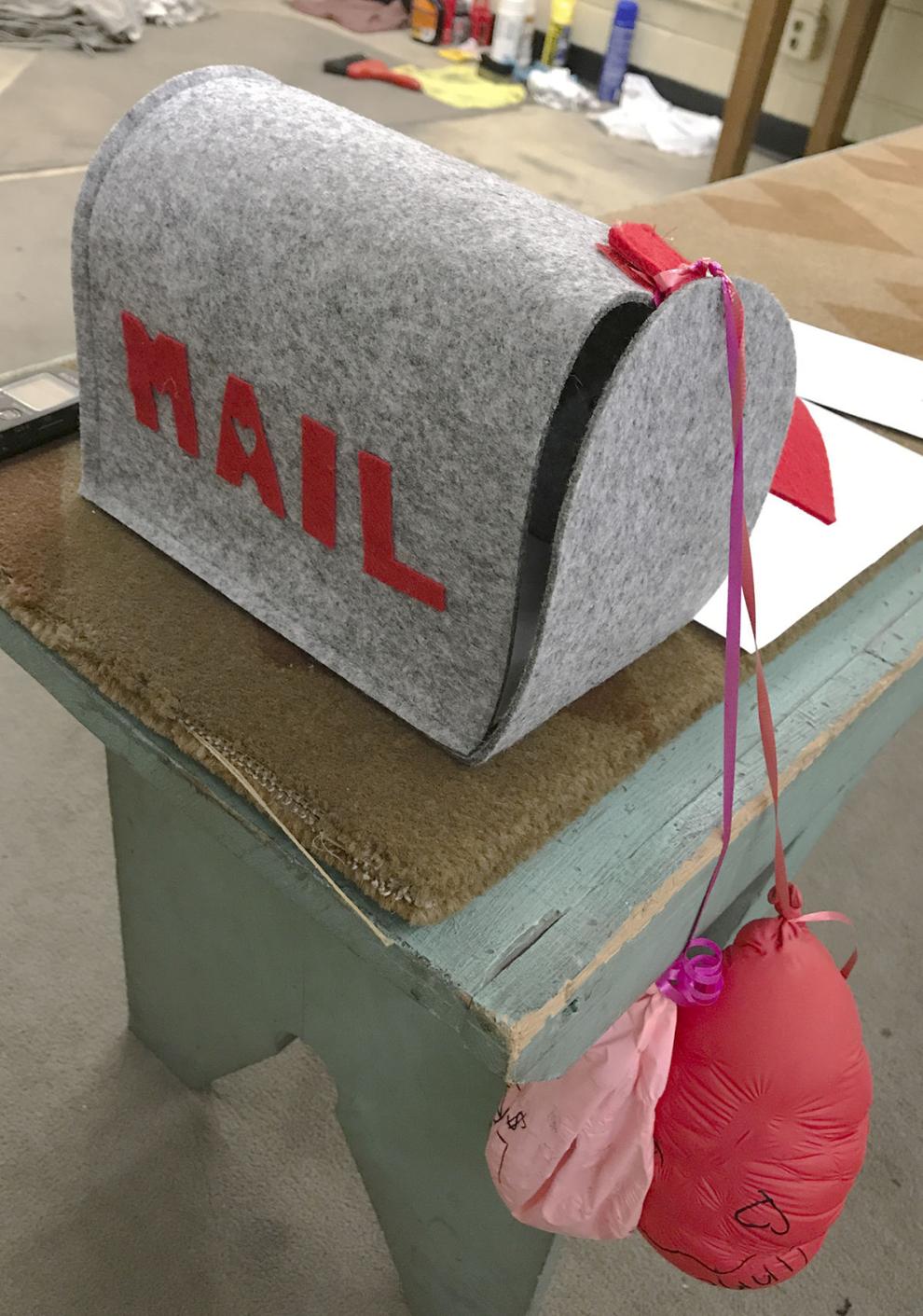 Walking so much every day is great exercise, but not without pitfalls.
"I've slipped, tripped, gouged myself. But I've been very fortunate not to break anything," Schultz says. 
He's also faced ominous dogs. 
But it was the repetitive daily movement, that rhythm, that caused him to lose time at his beloved job.
Schultz has been away from his route and its people at least six weeks after surgery to repair a rotator cuff tear, a hazard of repeated motion. It happened to his other shoulder in 1999.
His people have showered him with cards and presents. Pack brought him cookies and soup. Like Christmas, he says. He even fielded a call from friends at Pinnacle Bank, three or four on speaker phone, who told him to hurry back.
Just recently he was able to return to teach new carriers. When he can lift his arm above his head, he can get back to his route. 
And the rhythm and people he misses the most.