After months of mostly sitting idle, Pinnacle Bank Arena was filled with dirt, bulls and plenty of cowboy hats Saturday night and Sunday afternoon.
The Professional Bull Riders stopped at the arena on its Unleash the Beast tour after changing several tour stops and adapting its operations because of the COVID-19 pandemic. An estimated 1,000 to 1,500 people attended the event over the weekend.
Both Pinnacle Bank Arena and the Professional Bull Riders were excited for the opportunity to hold the event.
Tom Lorenz, the arena's general manager, said keeping the event safe required protecting all the people involved: The bull riders, PBR staff, the arena staff and the fans.
The plan for the event was approved by the Lincoln-Lancaster County Health Department.
Fans were required to wear masks to enter the arena and were seated in pods that separated different groups from each other.
Lorenz said the building was also continually cleaned and concessions were adapted to only offer food and beverages in closed containers.
Saturday night's show went well, he said, and he felt comfortable with the protocols in place and people adhering to them.
"It's just nice to be able to do an event again," he said. "It's terrific to see folks out and enjoying themselves."
Uraldo Garcia of Lincoln said he had been to PBR events in the past in Kansas City, Missouri. He said this year's event felt a lot less crowded than those in previous years.
"It seems like there's more breathing room," he said. "These things tend to get pretty crowded."
He said the event wasn't as loud as usual, but it still had the same energy.
"I just think that it's good that we can finally get out and do stuff now," he said.
Katie Fischer of Lincoln brought her three sons to the event and said she felt like it was safe.
"We like bull riding," she said. "It's been really good."
Leonardo Sitorski came to the event from North Platte. He said it was his first PBR event and he enjoyed it and felt safe with the precautions in place.
"As long as you take care of yourself you should be fine," he said. "Wearing masks and avoiding big groups."
The event also brought in revenue for the arena and gave some of its part-time staff who haven't worked since before the pandemic a chance to work, Lorenz said.
He said the arena doesn't have any events coming up besides the state volleyball tournament. He said PBR is one of only a few things that can operate with a much smaller crowd, because it is so TV-focused.
PBR commissioner and CEO Sean Gleason said the organization was able to continue competing for TV only early this year and then planned a way to safely bring fans back in the stands. He said they had to adjust many of the stops on the tour because they could no longer go to some places because of the number of COVID-19 cases in those areas.
"We've had to learn everything that we can possibly learn about COVID-19 and coronavirus and then plan accordingly," he said. "We've been making changes every week up to this point and we'll keep making them through the world finals."
He said it was important to continue competing because almost everyone involved, from the bull riders to the TV crew, are independent contractors who don't get paid unless they hold events.
This was the first time PBR has been to Lincoln. Gleason said he's been wanting to come to Lincoln for a while, but there had always been a conflict with another event in years past. He said he hopes to bring PBR back to Lincoln when the pandemic is over.
"The crowd that was here was fantastic and had a lot of people, given the current circumstances that we're challenged with," he said. "I really do want to come back here when we can do it the right way."
Photos: Arena welcomes back fans for PBR rodeo event
Photos: Arena welcomes back fans for PBR rodeo event
PBR Unleash the Beast rodeo, 10.3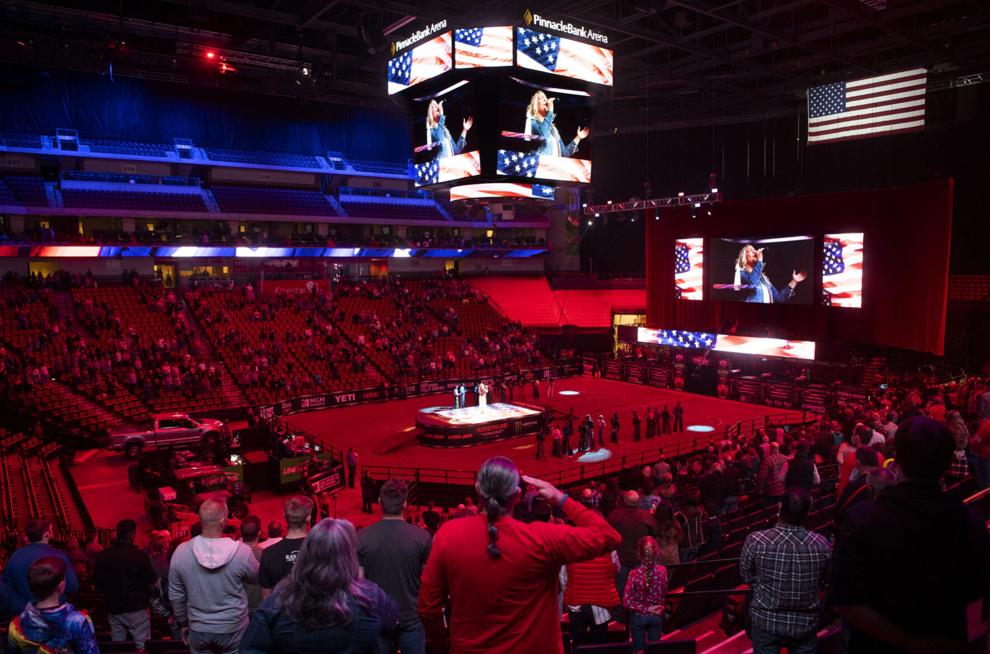 PBR Unleash the Beast rodeo, 10.3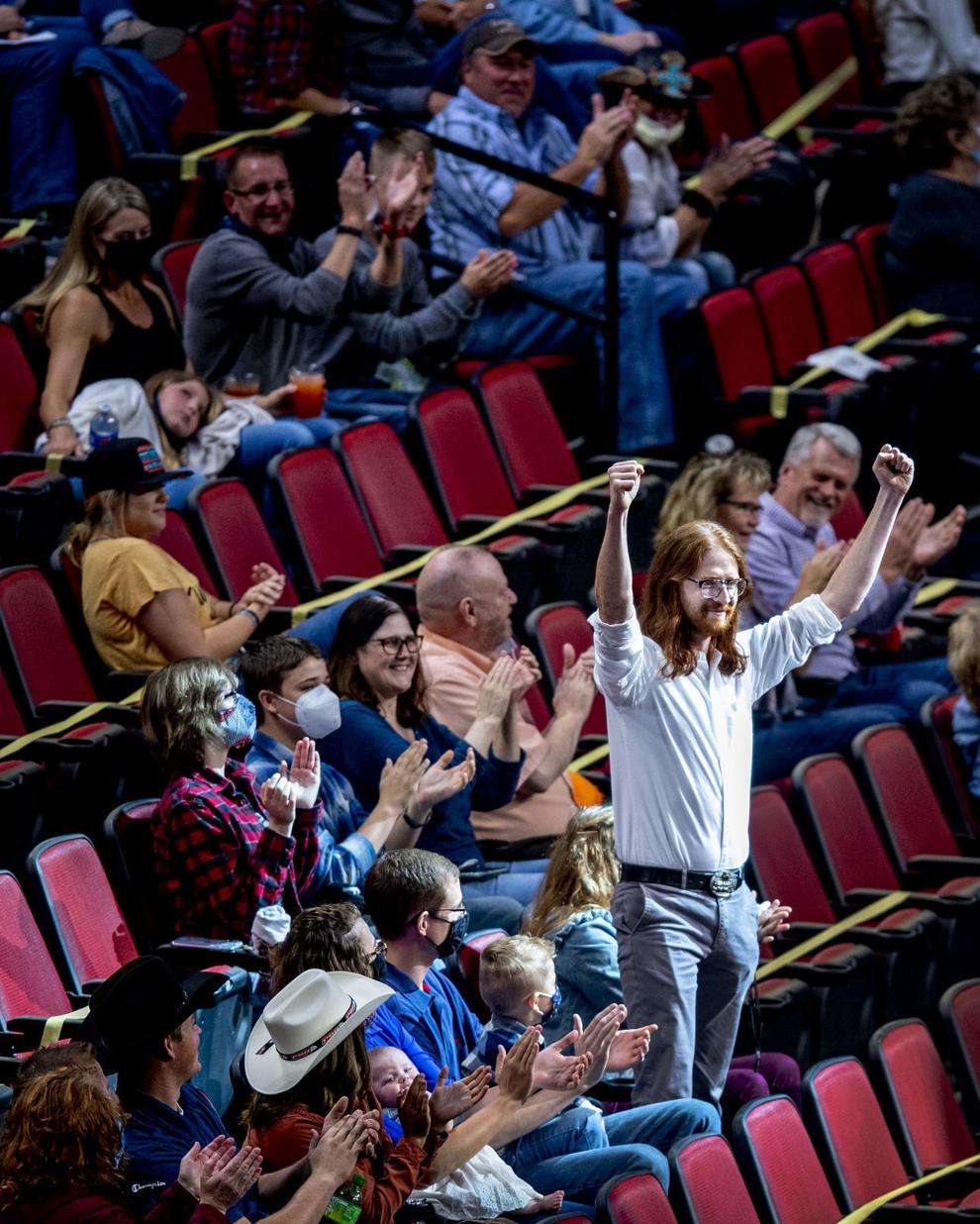 PBR Unleash the Beast rodeo, 10.3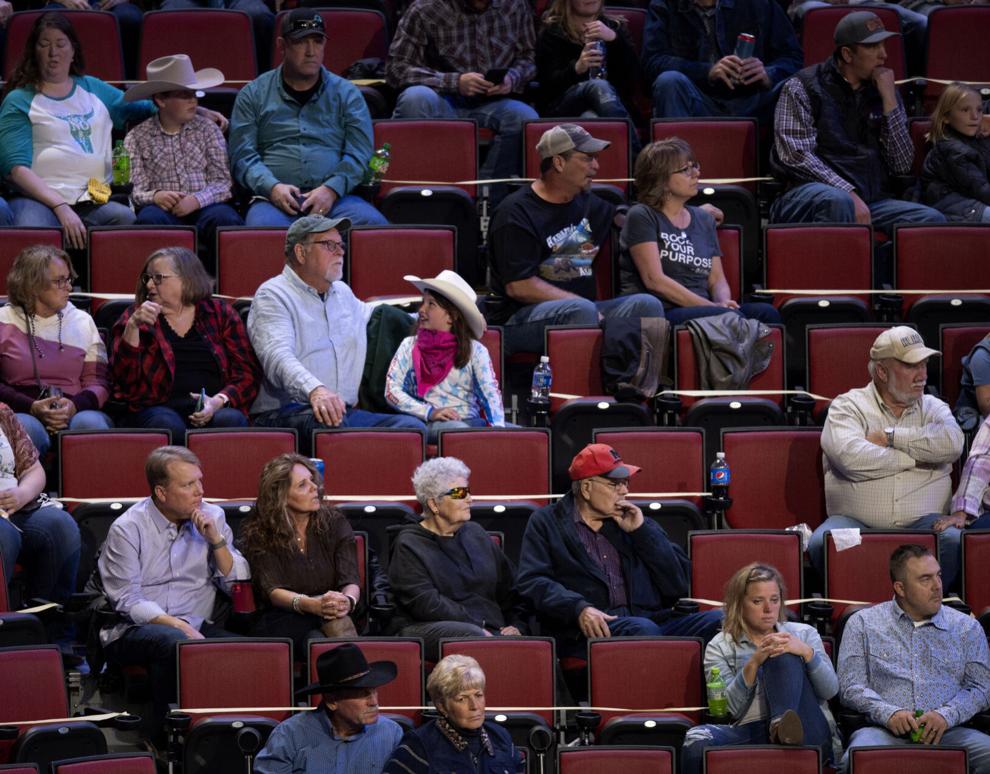 PBR Unleash the Beast rodeo, 10.3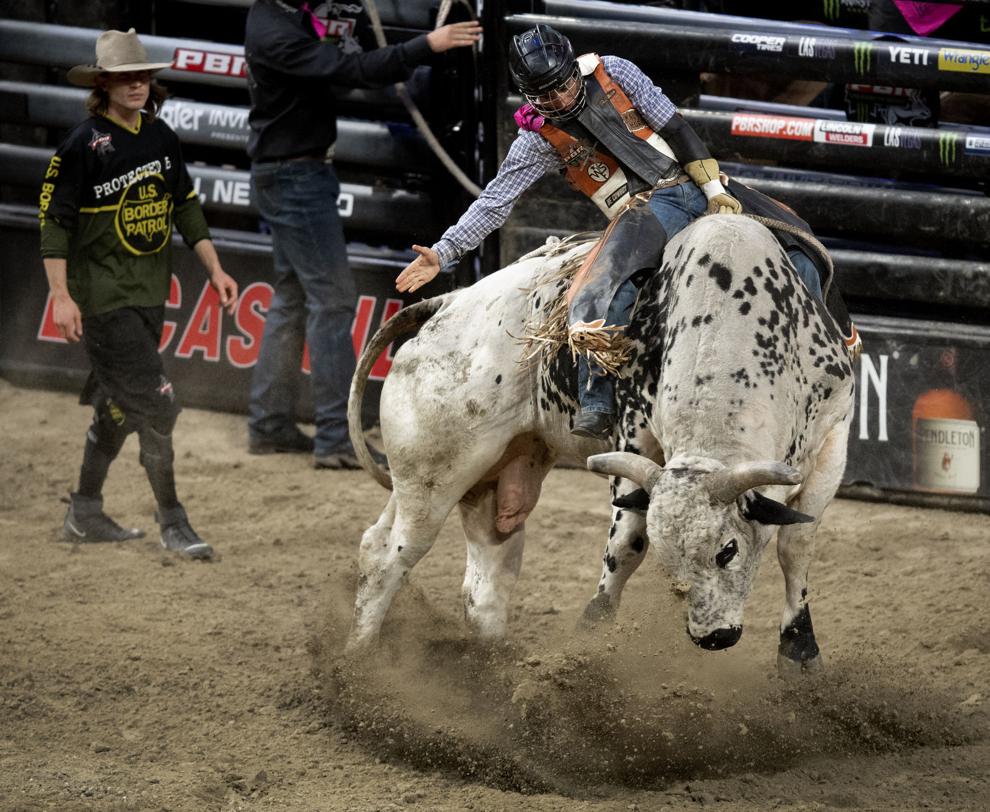 PBR Unleash the Beast rodeo, 10.3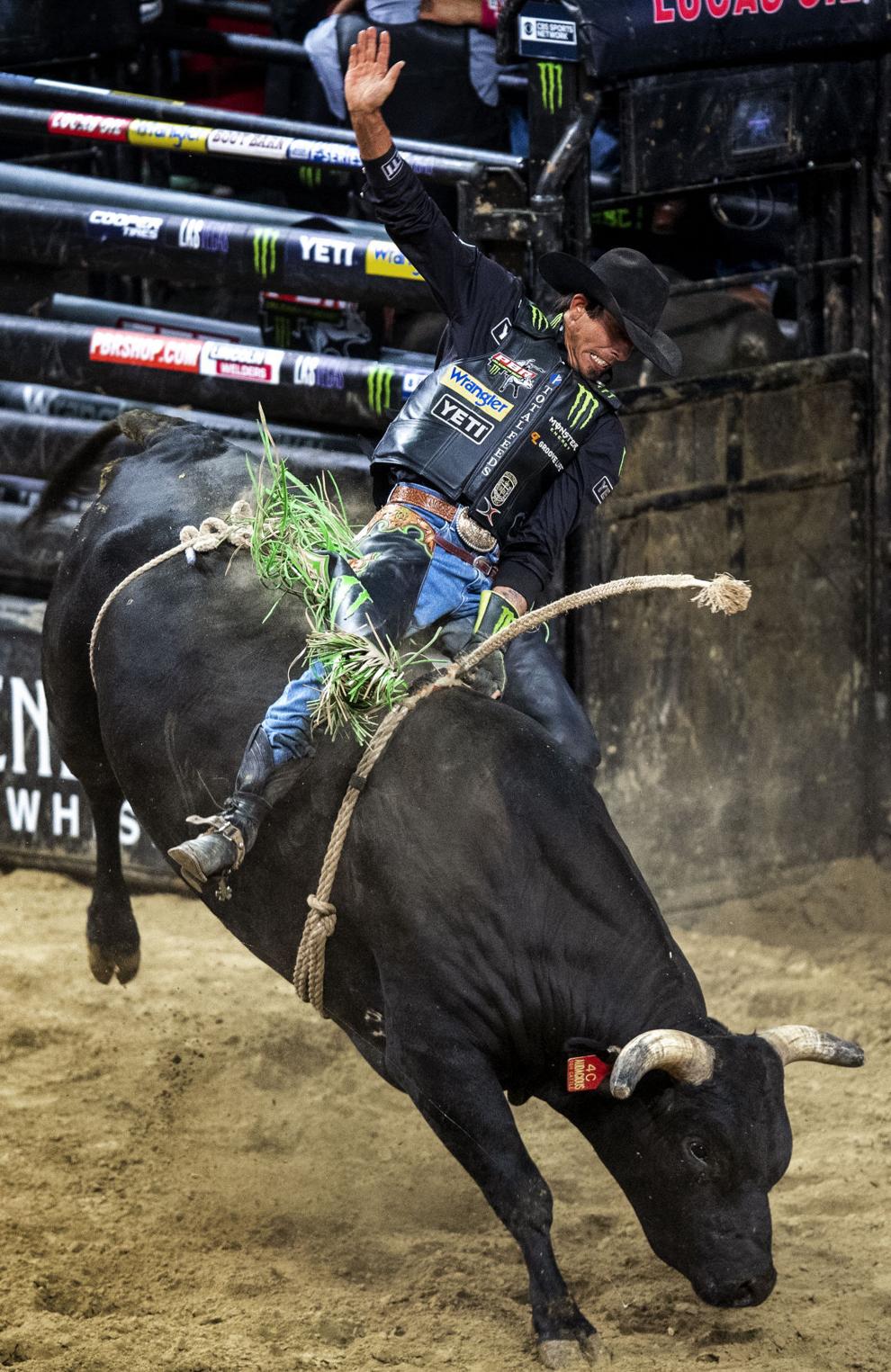 PBR Unleash the Beast rodeo, 10.3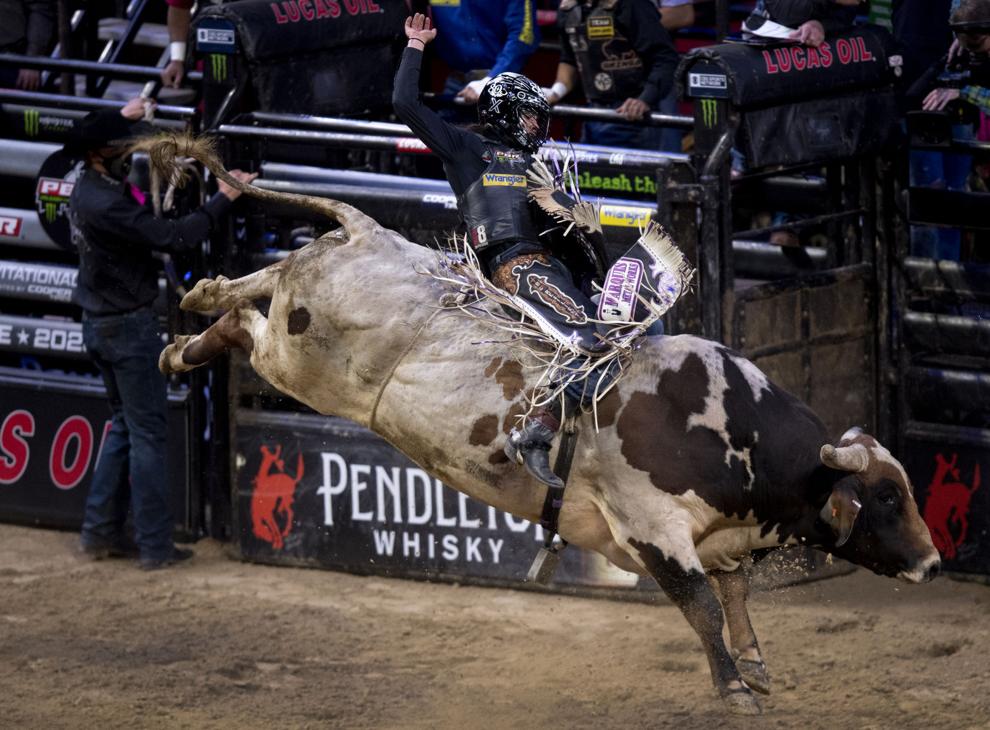 PBR Unleash the Beast rodeo, 10.3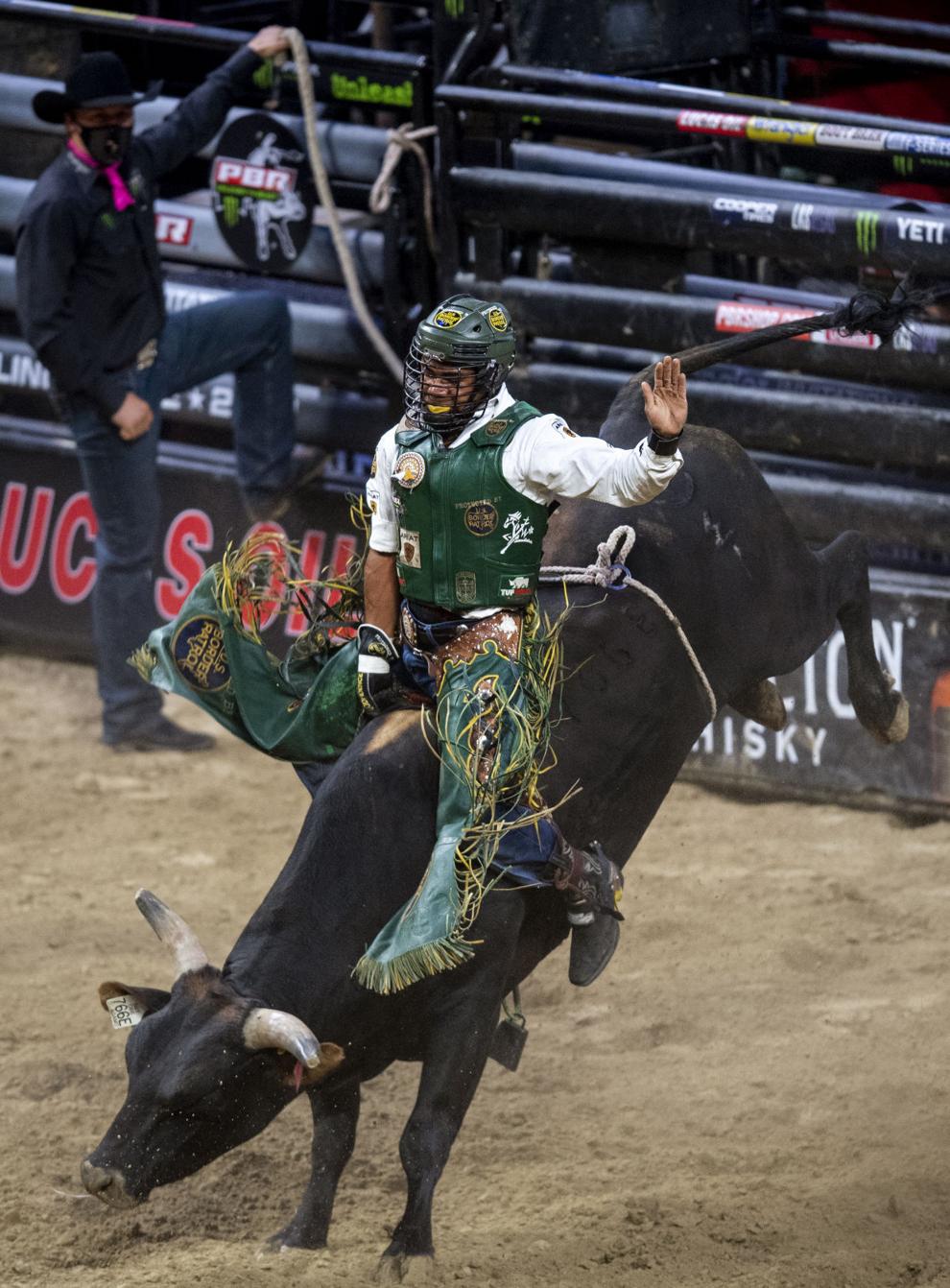 PBR Unleash the Beast rodeo, 10.3