Less than a year after it got rolling, Lincoln's bike rental program is hoping to expand.
To a new neighborhood. To familiar ground. And to a new group of underserved riders.
"We're trying to make more options available to more people," said Jamie Granquist, city manager of BikeLNK. "We want to make bicycling as available to the community as we can."
So the bike-share program is planning to add two kiosks and five bicycles — for a total of 21 kiosks and 105 bikes — and is polling the public on whether introducing nontraditional bikes would get more people to ride.
Into the neighborhood
Until now, BikeLNK has focused on downtown and the University of Nebraska's three campuses. But by the end of April, it plans to have a 10-bike kiosk operating outside the F Street Community Center, at the corner of 13th and F streets.
"We're pretty excited about it," Granquist said. "It's our first neighborhood kiosk, where we are branching out."
And expect other differences. It will be a piece of public art: BikeLNK is working with five public schools to host an art contest with a broad theme of sustainability.
Judges will pick two entries from each school, and artists from the Art Hub — a program of the South of Downtown Community Development Organization — will transfer the winning designs onto the kiosk's 10 base plates. They'll try to copy the student designs as closely as possible, she said, though painting on a three-dimensional object is more complicated than drawing on paper.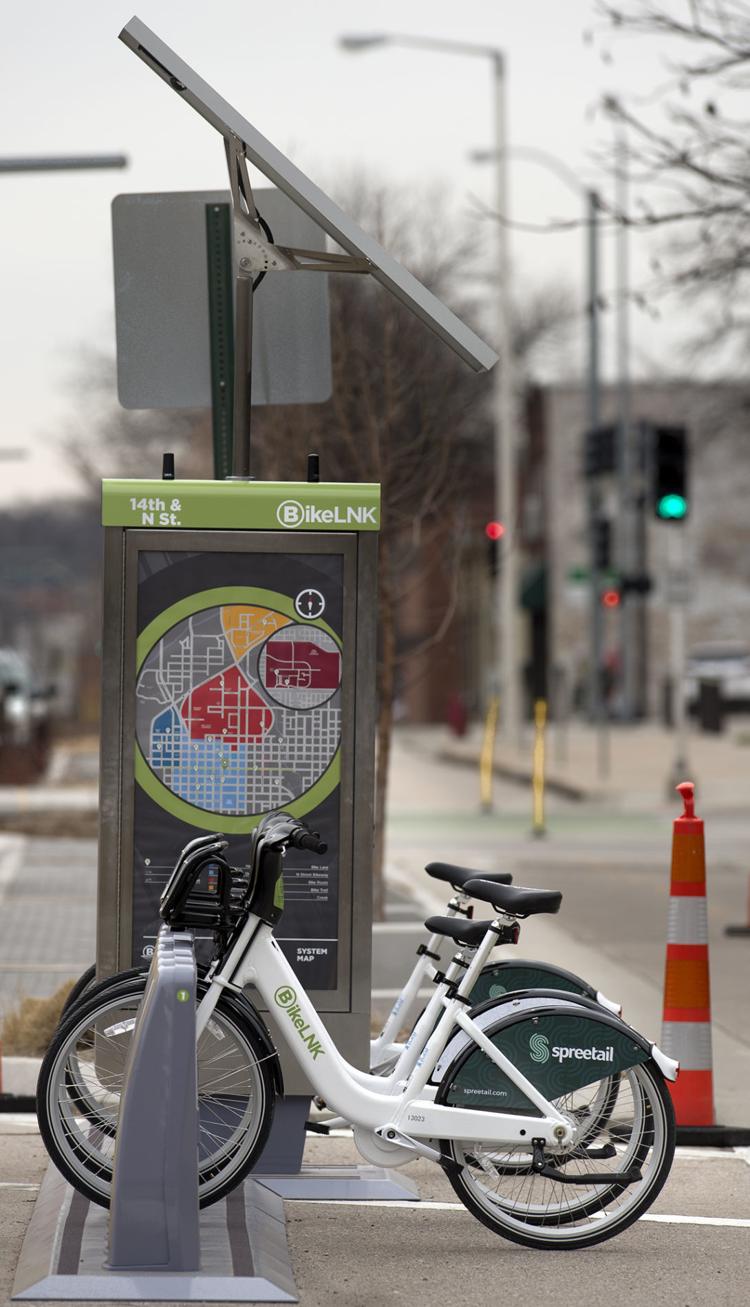 The artists will also paint a unifying design on the 10 vertical docks, the uprights that cradle the bicycle wheels when parked.
BikeLNK will also launch what it calls an equity program for the neighborhood — a way to reach riders who might not otherwise use the program. That could include lower-priced passes at that kiosk, she said.
They hope to have it all ready by April 20, the program's first anniversary.
The addition will cost roughly $47,000, with funding coming from BikeLNK's parent organization, Heartland Bike Share, the city of Lincoln and a grant from People for Bikes.
You have free articles remaining.
More in the Railyard
The program was approved this month to receive a roughly $50,000 grant from the Lancaster County Visitors Promotion Committee to add five bikes to its fleet and a 10-dock kiosk to the Railyard area.
The area is heavily used by BikeLNK riders, with 3,600 trips starting or ending at the two existing kiosks — one near Hudl, the other near the post office — since the program's launch.
Unlike the existing kiosks, which are all solar-powered, this one will be hard-wired. That will accommodate more location options, including in the shadows of the West Haymarket's taller buildings.
"We wanted to put this kiosk where it was most useful, and not be limited by sunlight," she said.
BikeLNK hopes to have it ready by spring.
More wheels, more users
Finally, BikeLNK is working with UNL's Outdoor Adventures Center to explore the potential to introduce adaptive bike-share options to Lincoln.
These would be anything that's not a traditional pedal-powered bike, such as tandems, tricycles, hand-cycles or bicycles with electric pedal assist.
"We want everyone to feel like it's for them, and sometimes you lose that with a typical two-wheeled bicycle share," she said.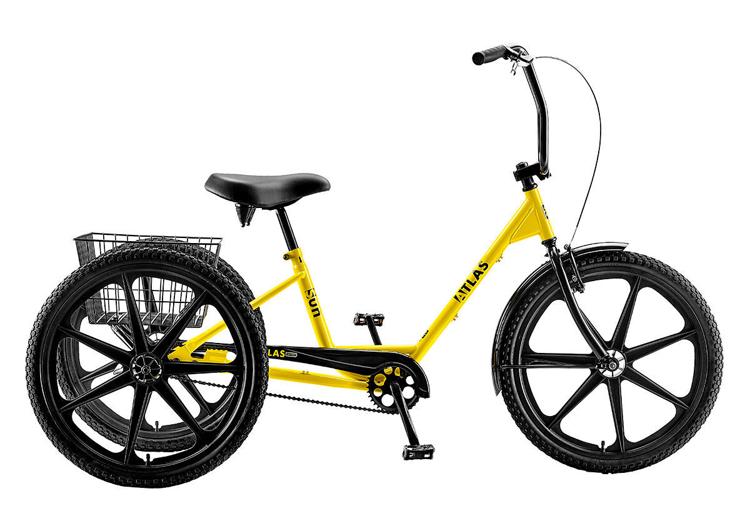 This is still in its earliest stages. BikeLNK launched an online survey in January, asking potential users what they'd ride, when they'd ride, where they'd ride, and how often. It will gather results until April, but is already seeing early trends.
Much like in other cities with adaptive share programs — Detroit, Milwaukee and Portland, Oregon — potential users in Lincoln would prefer bikes with more wheels and more stability, such as trikes and side-by-side tandems.
And after that, BikeLNK and its partners will begin planning the next tangible steps, she said: "How do we raise funds, and what do we buy?"