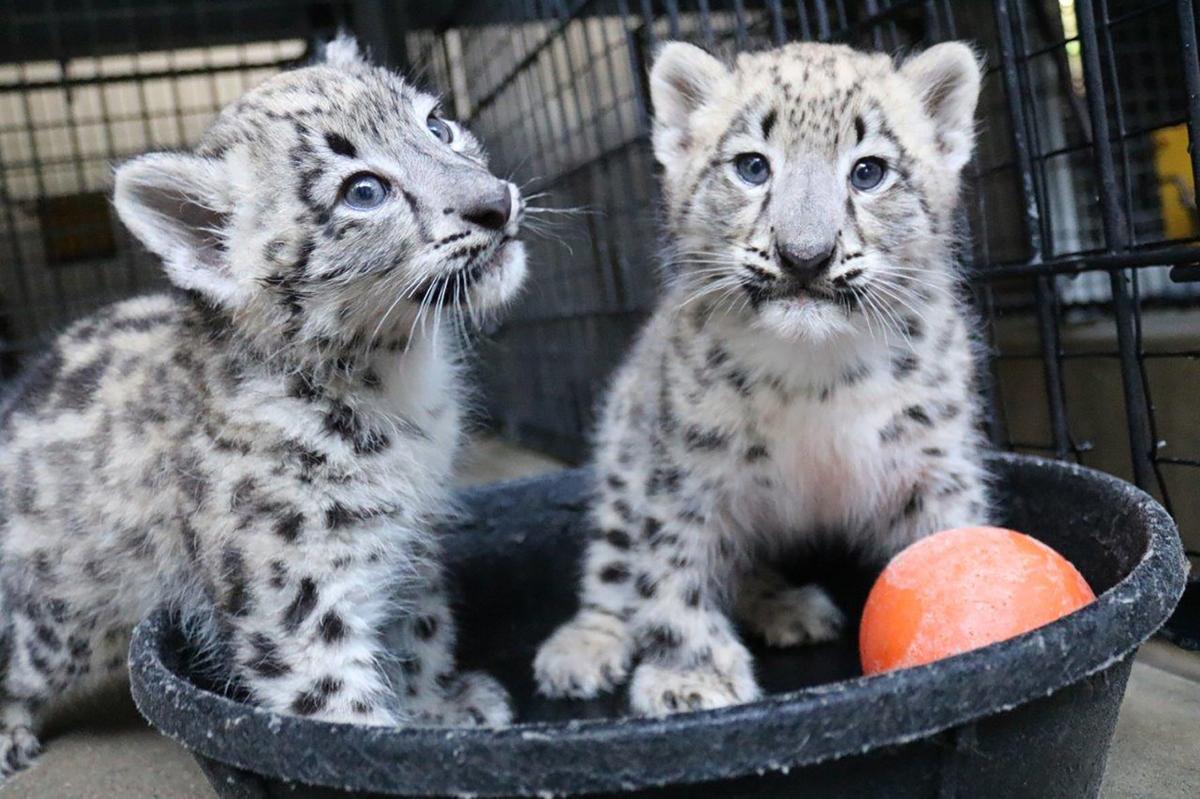 Two new snow leopard cubs will soon be joining the Asian Highlands exhibit at Omaha's Henry Doorly Zoo and Aquarium.
The  cubs, a male and a female who will be named during a zoo fundraiser Friday, were born May 22. 
You have free articles remaining.
The cubs' parents, Pasha and Rosemary, have been at the zoo since 2012 and 2015, respectively. This isn't the pair's first offspring. The snow leopards had a cub named Victoria in 2017 who now lives at the Binder Park Zoo in Battle Creek, Michigan.
Snow leopards are listed as vulnerable by the International Union for Conversation of Nature's Red List.
Omaha zoo babies