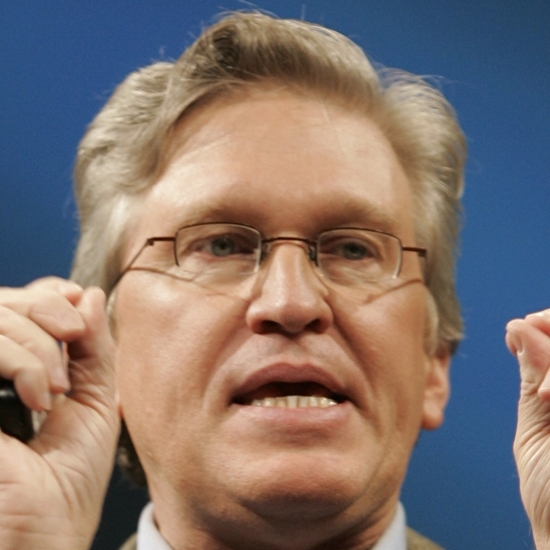 An honors program at the University of Nebraska-Lincoln has been renamed for former Microsoft executive Jeffrey Raikes.
The Board of Regents voted Friday to change the name of the J.D. Edwards Honors Program in Computer Science and Management to the Jeffrey S. Raikes School of Computer Science and Management.
The program combines computer science and management courses.
The university said Raikes is a longtime supporter of the program who recently gave a sizable donation to it. The amount was not disclosed. The Nebraska native is on the program's board and was once the chairman.
The program "is unique in that it is the premiere program bringing together computer science and information technology with business,'' Raikes said in a news release. "We need leaders who understand both of these domains in order to prepare for a global, information-based economy.''
Raikes and his wife, Tricia, are trustees of the University of Nebraska Foundation. His brother, Ron, is a state senator.
Last month Raikes was put in charge of the Bill & Melinda Gates Foundation, the world's largest charitable foundation. He had been president of Microsoft's business software division, responsible for such things as the Office software suite, Microsoft's server software and applications that help businesses track customers and business processes.
In the past decade, the foundation has given away more than $16 billion, mostly in global health, global development and U.S. education.
Omaha billionaire Warren Buffett has pledged to donate the bulk of his estate to the foundation.
The honors program at UNL was established in 2001.
C. Edward McVaney, an Omaha native who founded the J.D. Edwards computer software company, pledged $32 million to start the program and construct the Esther Kauffman Center that houses it.
Kauffman was McVaney's mother-in-law, and the center will continue to bear her name.
The university said McVaney has approved changing the program's name.
University President J.B. Milliken said Friday he didn't think the name change would affect the reputation of the program, particularly since J.D. Edwards is no longer in business.