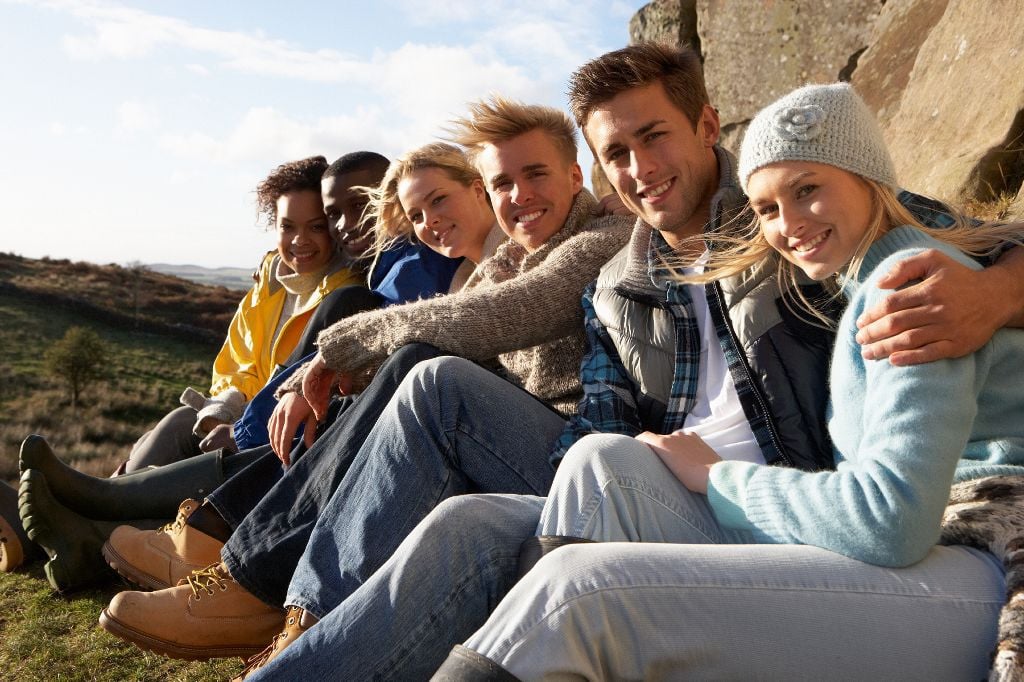 In Nebraska, the age of adulthood is 19.
But increasingly, studies find the brains, and subsequently the behavior, of people 18 to 25 -- so-called emerging adults -- are more adolescent, impulsive and risk-taking than those of 15- and 16-year-olds, according to the newly released Kids Count In Nebraska Report.
"Traditionally, people have thought when you graduate high school and hit the age 18 or 19, bam, you are an adult," said Chrissy Tonkinson, research coordinator with Voices for Children in Nebraska, which compiles the annual report. "But most of us who have ever been -- or interacted -- with a late adolescent or someone in their early 20s knows they are not quite there."
The changes are as much sociological as they are biological.
Fifty years ago, it was expected an 18- or 19-year-old would head off to college, the military or work to support a family.
"Over the last 50 years we have delayed that transition from late adolescence and early adulthood," Tonkinson said.
And a growing body of research shows that the brain is not fully developed until the mid- to late-20s, meaning these emerging adults do not necessarily possess the mental and emotional skills to intellectually address the freedom that comes with their chronological age.
That's not necessarily all bad, according to Tonkinson.
"The type of lives these kids are leading, they are not taking on the full responsibility of adulthood yet. They are exploring their identities and trying on a bunch of different roles," she said.
It's a time of transition, exploration and development.
It's a time that comes with risks.
Prior to the Affordable Care Act, this age-of-majority group often lost health insurance under their parents' policies.
In 2009, nearly one third of adults 19 to 25 were uninsured, according to Voices for Children. That lack of insurance resulted in no to low contact with primary care providers, much higher rates of emergency room visits and a 50 percent drop in continuing psychiatric services they received as adolescents.
With the enactment of the Affordable Care Act in 2015, Nebraska's uninsured rate of emerging adults improved more than 50 percent, with just 12.4 percent of the young adults not having insurance, according to Voices for Children.
Working to preserve these features of the ACA needs to be a priority for state and community leaders, said Aubrey Mancuso, executive director of Voices for Children. President-elect Donald Trump and Republican members of Congress have vowed to repeal the ACA in the first days of the Trump administration.
"The rise in health care accessibility has allowed more young people to have adequate coverage, thus improving their health and financial security which may potentially generate long-term economic benefits," Mancuso said. "The ACA also allows emerging adults greater flexibility to pursue career and educational paths without taking a job just for the health insurance. Ensuring this group achieves their full potential is important to the success of Nebraska's future."
Continuous health care coverage not only helps emerging adults stay healthy, it provides a medical parachute should they make unwise behavioral decisions.
In 2015, 14,966 emerging adults were arrested in Nebraska, nearly 11 percent, or 1,677, of them for minor in possession of alcohol, a status offense. Arrest rates were significantly higher among 18- to 21-year-olds, than for those ages 22 to 25.
When risky behavior leans toward criminal behavior, the legal ramifications switch at 19, Tonkinson said.
"Youth who began offending at a younger age are more likely to continue offending after their adolescent years, but by age 25, these offense rates dramatically drop off," the Kids Count report says. "Many young people who offend at ages 18-20 are likely to naturally desist these behaviors within a few years following the offense."
Said Tonkinson, "They are still kids. They are still learning. Their brains have not yet developed to weigh right and wrong and the lifelong impacts of their decisions."
The report highlights the need to address the issues of 18-to-24-year-olds not necessarily as adult problems, but those of youth who are not quite fully adults.
The Kids Count report makes these recommendations.
* Preserve the features of ACA that allow emerging adults to continue receiving insurance coverage.
* Expand services to youth who age out of the foster care program, as well as young adults in the juvenile justice system.
* Expand support programs for low-income and youth of color seeking higher education following high school.
* Eliminate disparities affecting lower income youth and children of color. Across areas including education, health, child welfare, juvenile justice and economic stability, those growing up in poverty fare worse than those raised in middle and higher income families. Families of color face significantly higher rates of poverty than their white counterparts.