The year was 1966. Simon & Garfunkel released their second album, "Sounds of Silence," that January. Not to be out-harmonized, The Beach Boys put out "Pet Sounds" a few months later, and on that same day (May 16), Bob Dylan released "Blonde on Blonde." Then The Beatles came out with an album called "Revolver" in August.
Not a bad year for music.
Lincoln was expanding to the east and to the north back then, and Meadowlane Shopping Center had just been built at the intersection of 70th and Vine streets to serve the growing neighborhood.
Fast forward 52 years, and you'd likely be able to find all of those classic records on vinyl at the shopping center, plus about 15,000 more. 
Chad Breasseale opened Lincoln Vintage Vinyl in the storefront next to Valentino's in September 2017 after noticing the resurgent popularity of vinyl records. 
"There was a hole in the market, and so I found this place and I got to work on it," Breasseale said.
After a lull in the mid-2000s, vinyl record sales have soared as an alternative to digital music, resulting in some records becoming highly valued collector pieces.
"There is a big passion, and we were saying, 'Man, vinyl really hasn't died off,' and some of the stuff (recently) released is getting harder to find than the really old stuff," says Jeff Loos, who used to own Backtrack Records and now works closely with Breasseale.
Decades worth of vinyl records line the walls of the store, with artists and bands such as Buddy Holly, the Grateful Dead and Led Zeppelin sharing space with more contemporary options like Twenty One Pilots.
"Eighties, '90s and 2000s — those are getting pretty rare and collectible," Breasseale says.
The store also has a small shop in the back where old turntables, amps and speakers go to be revived. 
But Lincoln Vintage Vinyl isn't the only business at Meadowlane that has revived a long-ago era.
Two doors down is the second coming of Ben Franklin's, now known as Franklin's Treasures and Treats.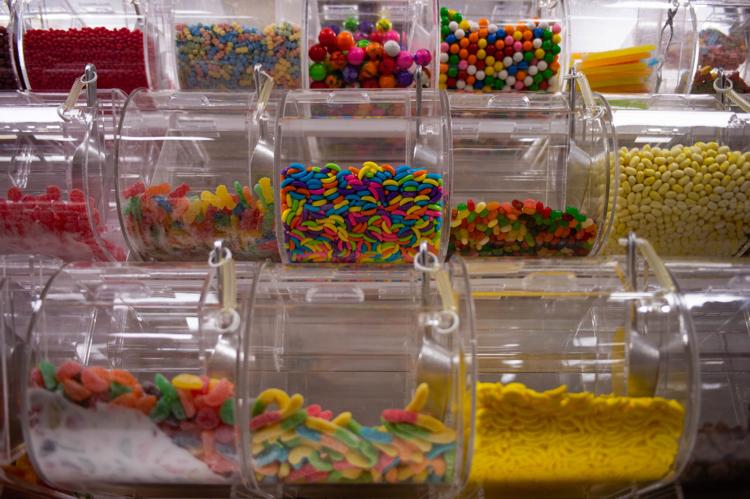 After the final Ben Franklin's store closed in 2016, Carol Schoenleber reopened the store with her husband in same location about a year ago.
The store is full of popcorn buckets, scrap-booking supplies and jigsaw puzzles.
"With this new store, which is a bit smaller, we're doing home decor, gifts, puzzles and our popcorn is made on site," says Schoenleber. "We try to have things different from the big boxes."
Schoenleber said after hearing about how much residents of Lincoln missed the original Ben Franklin's, she and her husband decided to re-open with a similar concept.
"They hadn't rented out this space, and we at one point were going to move to Iowa, and we missed it," Schoenleber said.
Nestled between the record store and Franklin's is Set the Bar Fitness and Nutrition, a small gym with another location in Norfolk that was opened earlier this year by former Husker football player Todd Uhlir.
Lucas Osborn is the co-owner of the gym, and said his personal health issues have motivated him to be involved in fitness, and his interest in powerlifting gave him inspiration to own a gym.
"I'm a type 1 diabetic, and I have been since 7 years old," Osborn said. "Fitness has always been important to me, and it needs to be important to people to be healthy."
Osborn, who leads several small classes during the week, said he always encourages the gym members to ask questions.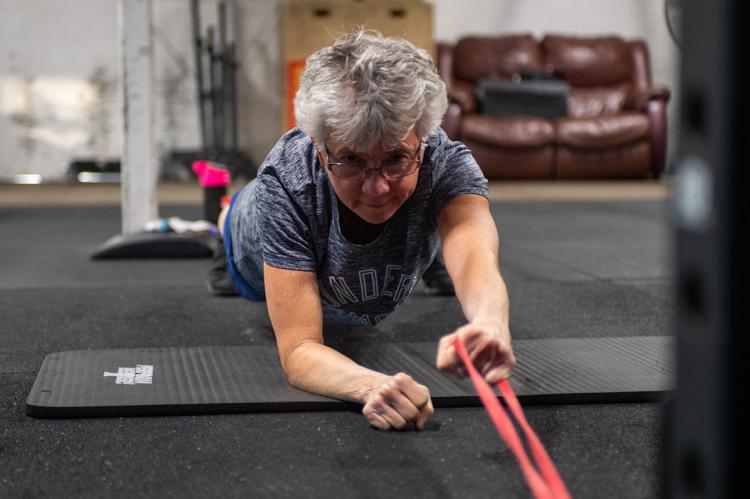 "The main focus through our training, and what I tell clients, is that if you ever wonder why we are doing a movement, just ask me," Osborn said.
Osborn said much of the routine is based on improving the lives of gym clients, with workouts that he said help people with physical jobs, such as electricians and nurses.
"If we have only changed your body and not your mindset, I have failed you somehow," Osborn said. "We set goals far bigger than the gym."
The influx of the new businesses serving niche markets at the shopping center gives Meadowlane a good mix of new, old and in-between. Ace Hardware and Williams Cleaners have called the shopping center home for decades, while the original Honest Abe's location opened there in 2012.
On Dec. 1, the shopping center will have its Christmas Festival from 10 a.m. to 1 p.m., with specials from Lincoln Vintage Vinyl, a tasting at Franklin's, and coupons from Set the Bar, among others.
Meadowlane Shopping Center, 11.18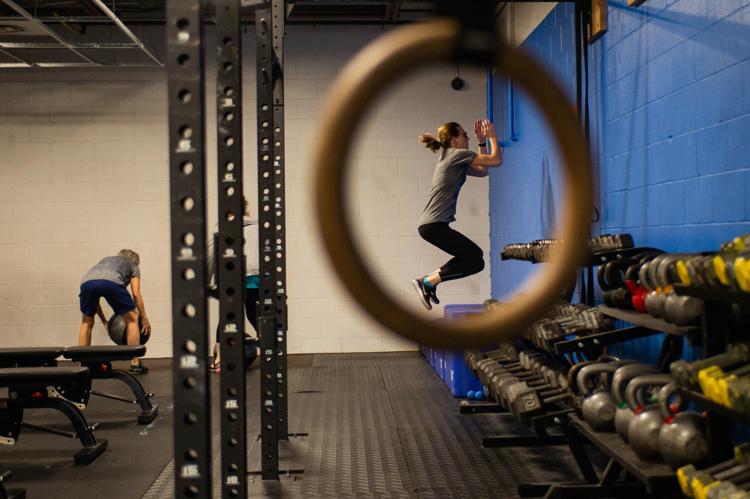 Meadowlane Shopping Center, 11.18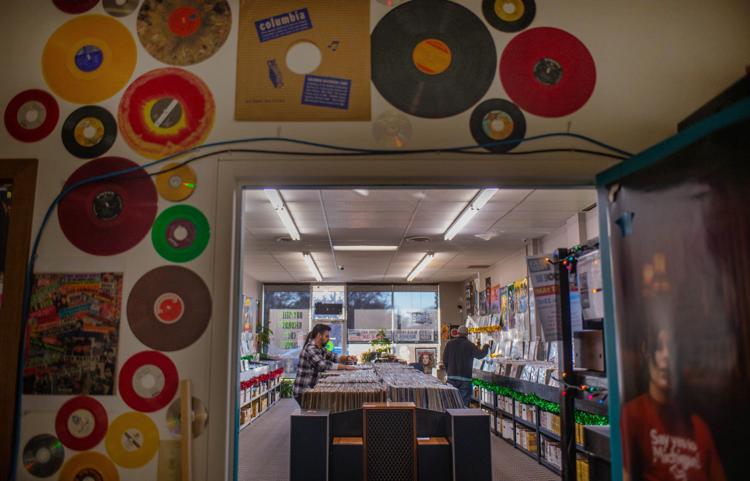 Meadowlane Shopping Center, 11.18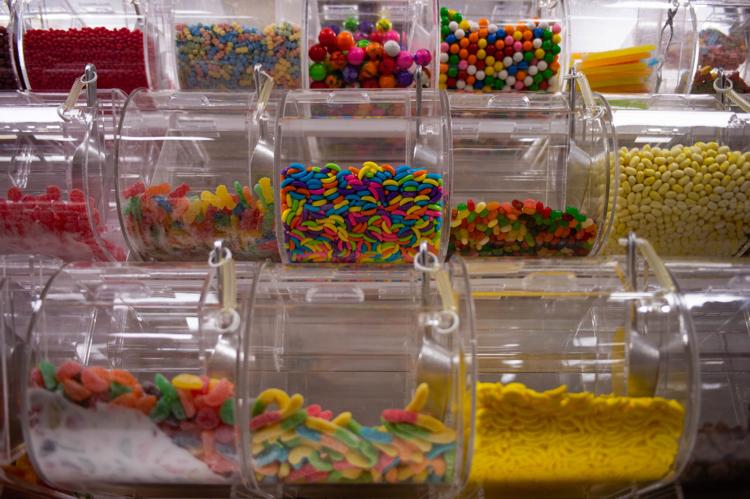 Meadowlane Shopping Center, 11.18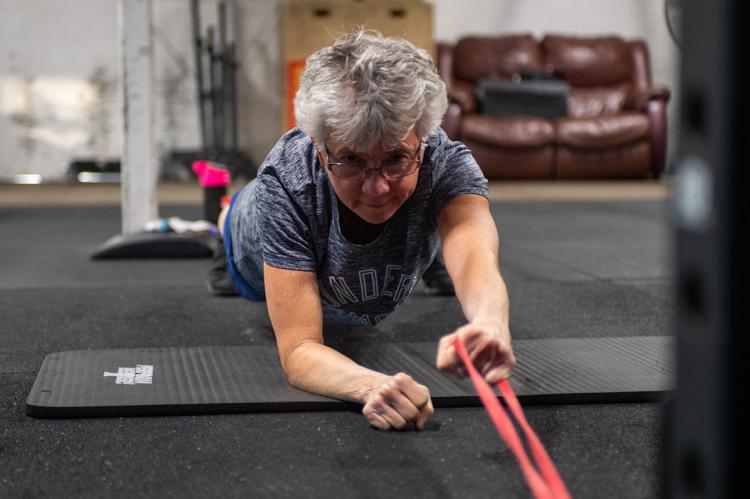 Meadowlane Shopping Center, 11.18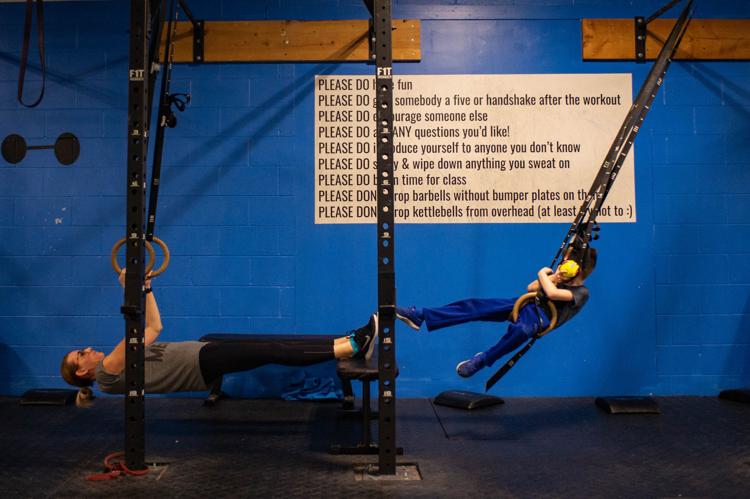 Meadowlane Shopping Center, 11.18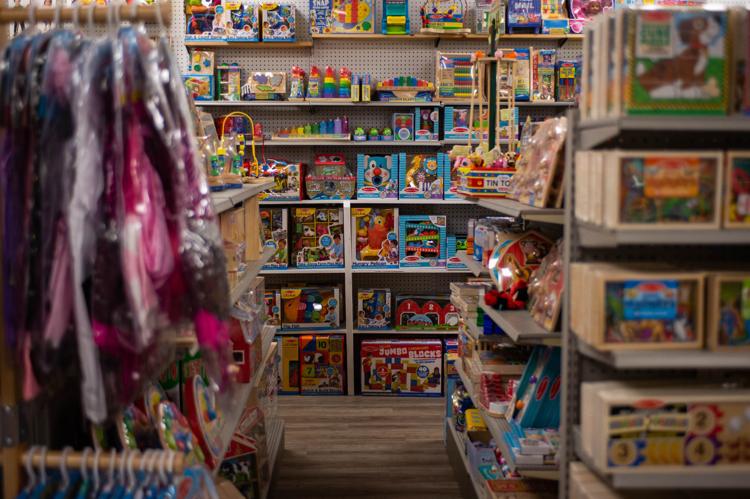 Meadowlane Shopping Center, 11.18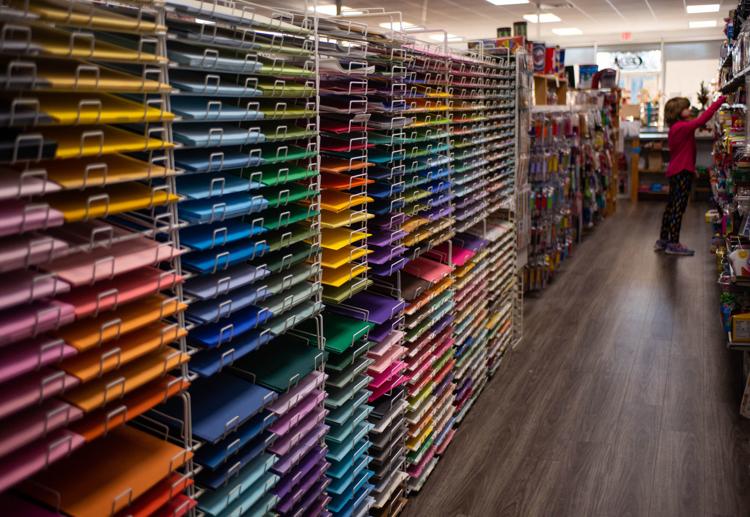 Meadowlane Shopping Center, 11.18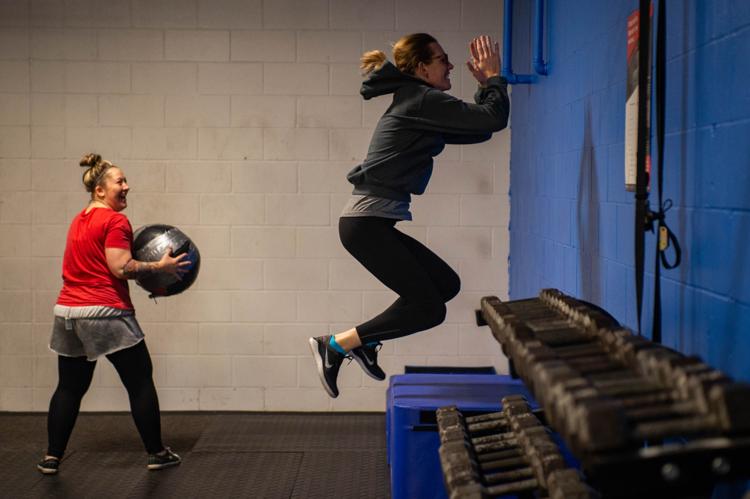 Meadowlane Shopping Center, 11.18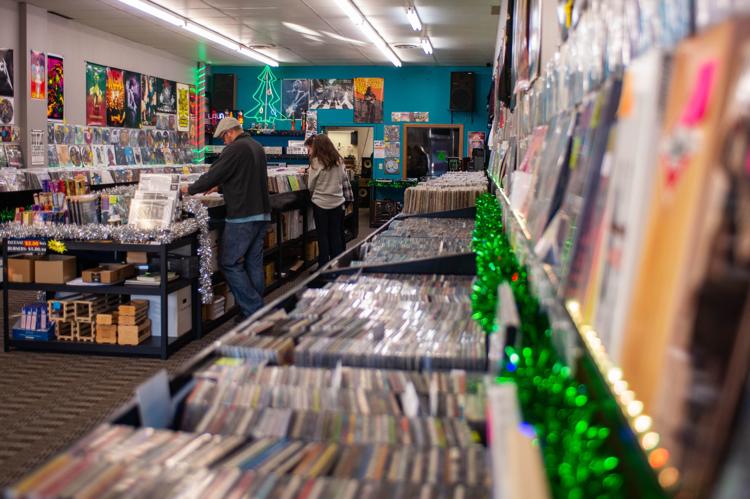 Meadowlane Shopping Center, 11.18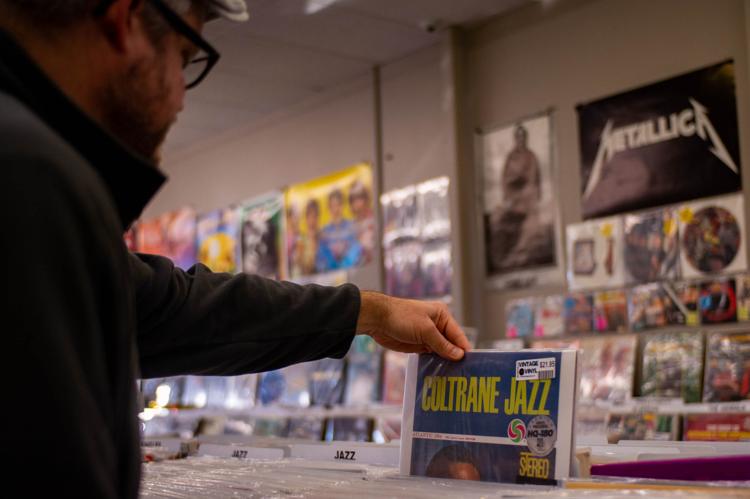 Meadowlane Shopping Center, 11.18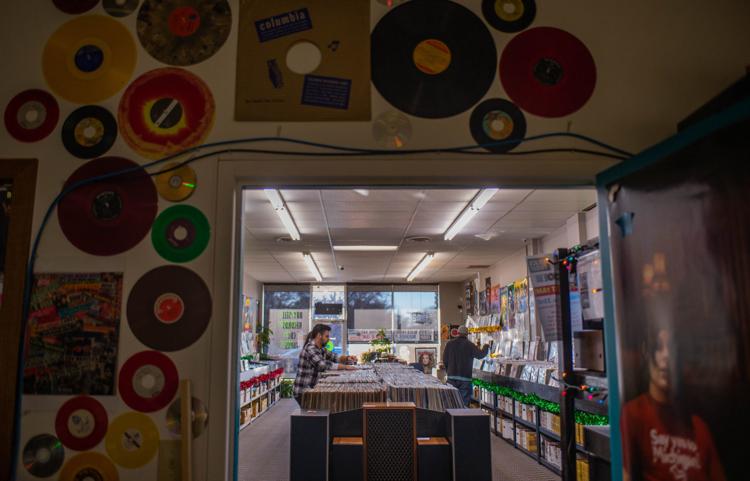 Meadowlane Shopping Center, 11.18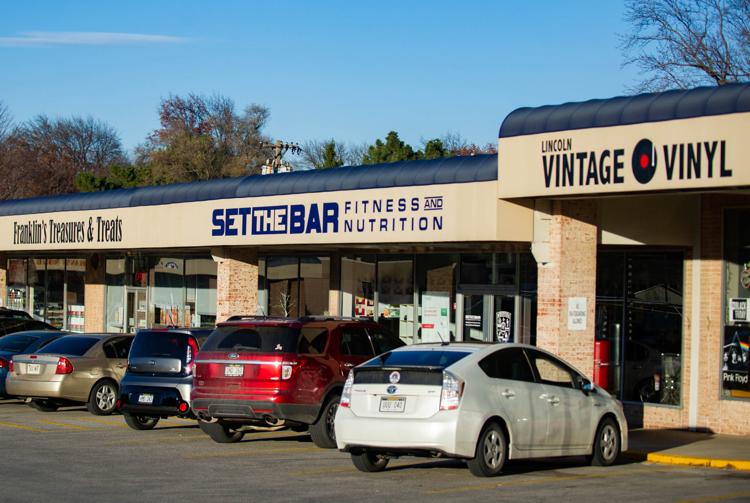 Meadowlane Shopping Center, 11.18