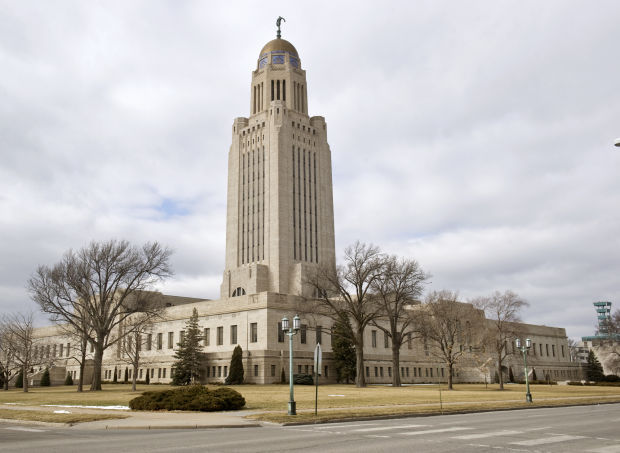 Nebraska places foster children outside of family settings at a higher rate than the national average, according to newly released data.
In 2013, nearly 16 percent of Nebraska children in the foster care system were placed outside of their families, compared to the national average of 14 percent. The new numbers come as part of a national release of the Kids Count policy report, "Every Kid Needs a Family: Giving Children in the Child Welfare System the Best Chance for Success," by the Annie E. Casey Foundation.
The report highlights the importance for children to have lifelong connections to family members, and it offers ways state and local governments can work to help the 735 Nebraska youth living in out-of-family placements.
Every Kid Needs a Family expands on state data used in a 2012 report that looked at the number of children in foster care, particularly those being cared for by relatives -- often referred to as kinship care.
By comparing the reports, Nebraska policymakers can identify areas in which the state has fallen behind as compared to the national average, said Sam Huppert, communications coordinator for Voices for Children in Nebraska.
"In Nebraska and nationwide, it has become clear that too many children in the child welfare system are lacking family placement, with over-prescription of group placement being the norm," Huppert said.
"Despite federal laws mandating that children are quickly moved out of group placements, thousands of children are living in these situations. This inefficient model breaks up siblings and moves children away from familiar routines, causing further traumatization."
Nationally, one in seven children under the care of the child welfare system is placed in a group setting. Group placements cost the state seven to 10 times more than placing a child in family or foster care, Huppert said.
Despite the high expense, 40 percent of children in group placements have no mental health diagnosis, medical disability or behavioral problem that may warrant such a restrictive setting.
"In many cases, a child ends up living in a group placement simply because an agency has not found an appropriate family," the latest report stated.
That is particularly true in Nebraska, said Juliet Summers, child welfare and juvenile justice policy coordinator at Voices for Children in Nebraska.
Nebraska does not have sufficient resources for youth in foster homes who need treatment, she said.
"An emphasis on 'treatment homes' is a solution to meeting the needs of children with challenges," Summers said.
Adding to the concern is research finding that out-of-home placements negatively affect teens, she said. Research from the latest report found that youth in group placements were 2.4 times more likely to be arrested than those in foster families.
Nebraska data as of Dec. 31, 2013, found that 20 percent of children removed from the family home and placed in court-ordered foster care, spend time in "congregational care" such as a detention facility, emergency shelter, medical facility or group home, Summers said.
Voices for Children in Nebraska Executive Director Carolyn Rooker urged Nebraska policymakers to use the Every Kid Needs a Family report to find solutions to child welfare issues.
"This report reveals that our child welfare system is having problems both nationwide and in Nebraska," she said. "But it also points to reasonable state solutions that can lead to better outcomes for kids in Nebraska while saving the state money. We must make sure all children can live with families or relatives, and if that is not possible, with stable foster families that can allow them to grow into healthy, successful adults."
The report proposes four policy solutions to reduce group placements and improve outcomes for kids in the child welfare system.
* Increase service options. Communities that provide a wide range of services have more options that enable children to remain safely in families. For example, state and local child welfare and Medicaid agencies should work together to ensure adequate support by the behavioral health system for services that can be provided in a home setting.
* Strengthen pool of families. Public and private agencies should do more to find families for children and to make sure those families have the support they need to help children thrive.
* Keep residential treatment short, with family in focus. Residential treatment should be strengthened to meet children's acute needs in a customized, short-term way that equips young people to live in a family and to maintain family connections throughout treatment.
* Require justification for restrictive placements. Substantial justification should be required by child welfare systems and by the courts before young people are sent to group placements.