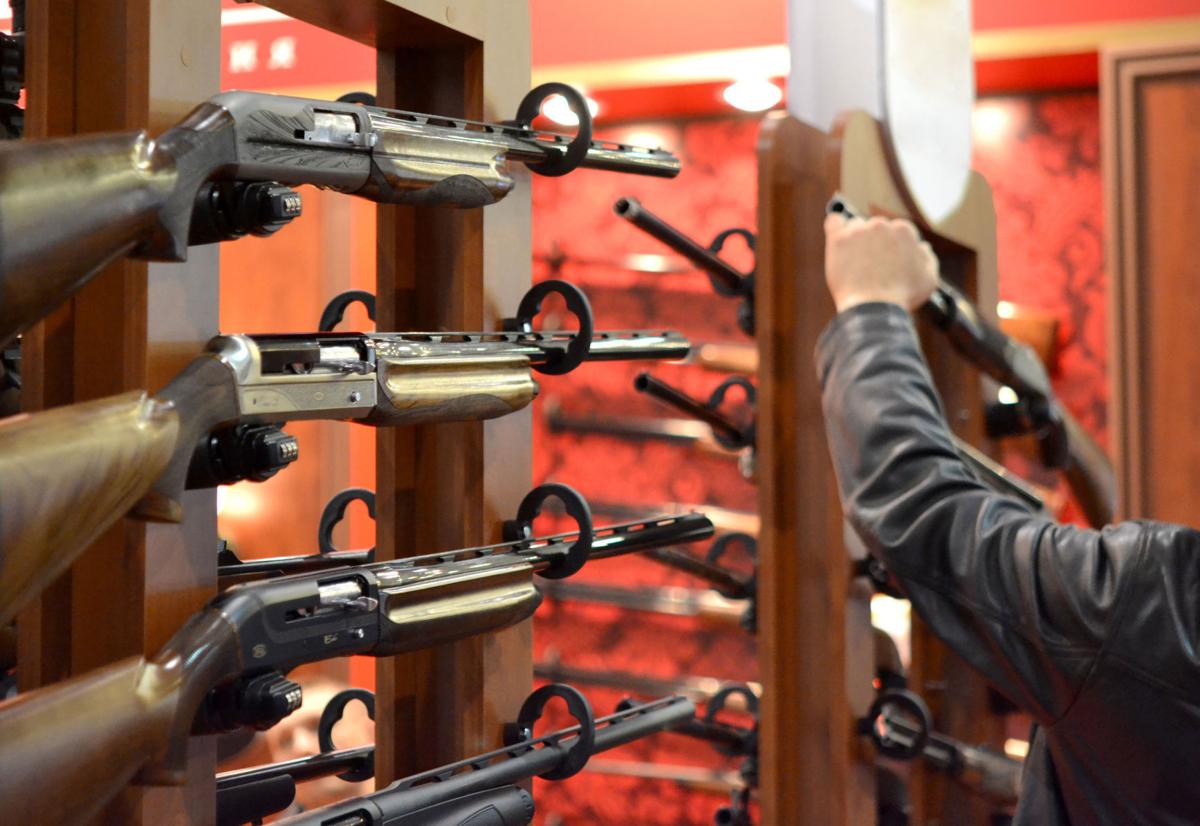 While the nation debates the high number of guns in the hands of Americans and whether more laws are needed to restrict or control them, Nebraska lawmakers exercise caution when considering the state's gun laws.
Lincoln attorney Dick Clark, who has a particular interest in criminal defense and firearms law, and is an avid Second Amendment supporter, says Nebraska has some of the strictest gun laws of the so-called red states, especially considering the additional restrictions individual cities have enacted.
In addition to federal laws, in Nebraska you must have a handgun purchase permit to buy from a dealer or via private transaction from anyone but a close relative. In many other states, a person who is at least 21 can buy a handgun with an instant background check.
Also in Nebraska, a concealed carry permit is based on a more extensive, fingerprint-based background check. And a driver must inform a police officer immediately of any gun in the vehicle when he or she comes up to a car.
Nebraska State Patrol records show that as of July 1, there were 67,570 active concealed handgun permit holders in the state. Since 2007, 80,205 permits have been issued and 826 denied.
A report of information collected by the state Department of Health and Human Services and the State Patrol shows the number of people in the state who are disqualified from buying firearms because of mental health commitments or certain admissions to the state's regional centers.   
The report, delivered twice a year to the Nebraska Legislature, shows nearly 32,500 residents have been prohibited from gun ownership for those mental health reasons and their names put into a national database run by the Federal Bureau of Investigation.
That number has averaged an additional 636 records shared every six months since June 2016, the majority coming from mental health commitments.
Beginning in 2012, the reports have been sent to the National Instant Criminal Background Check System. The state is required to send its list of those disqualified to the background check system, which is consulted when a person applies for a handgun permit or seeks to buy a firearm.
State law also allows for people on the list to apply to their county mental health boards to be taken off the list in order to again qualify to purchase a firearm. 
In addition to federal and state laws, cities are allowed to enact additional gun laws.  
Lincoln ordinances have additional prohibitions that keep people from owning guns. And it requires same-day reporting for sales, for any firearm other than a rifle or shotgun commonly used for sporting purposes.
"In urban areas where most of Nebraska's population lives, I think the gun laws are actually quite strict, (making it) one of the strictest red state environments to live in," Clark said. "In greater Nebraska, outside of Lincoln and Omaha, it's substantially better, but you still have that purchase permit requirement, which is very much an outlier among red states."
Nebraska also was one of the last states to OK a concealed handgun carry permit act, he said. 
The Legislature has five gun-related bills that were introduced this year and are sitting on the Judiciary Committee's to-do list. They are:
You have free articles remaining.
* LB54, which would clarify that a person who is not a concealed carry permit holder may legally transport a firearm in a case if the firearm is unloaded;
* LB58, a so-called red flag law, that would enable law enforcement to temporarily remove, with due process, firearms from a person at high risk of harming themselves or others;
* LB198, which would create a new felony crime on the use of a facsimile firearm to commit a felony;
* LB275, which would require law enforcement to electronically notify the Nebraska Commission on Law Enforcement and Criminal Justice when a person is denied a handgun permit, including both purchase permits and concealed carry permits;
* LB343, which would provide school boards the authority to create a concealed carry program for employees on school grounds and school-sanctioned events and activities.
Lincoln Sen. Adam Morfeld introduced the red flag bill, called the Extreme Risk Protection Order Act, and it will be his focus in the upcoming session that begins in January. It will likely be his priority bill, he said. 
It's a big step to ensure public safety, he said.
The bill, as introduced, would allow a court to intervene in extreme cases in which a person has demonstrated they are a danger to themselves or others, have access to a firearm and have made threats of violence.
An affidavit for the protection order may be filed with the court by a family member, household member or law enforcement. If a judge finds that a person poses a significant risk of injuring themselves or others with a firearm, that person could be temporarily prohibited from purchasing and possessing guns and required to turn over their guns while the order is in effect.
Due process allows the respondent a hearing within two weeks before the protection order is made more permanent, Morfeld said, and it would be in effect for 12 months if not rescinded or renewed.
Morfeld said police officials have told him about situations in which they have known a person is a serious threat to another and has firearms, but police have no ability to remove that threat; they can't arrest the person or take their gun.
Lincoln Police Chief Jeff Bliemeister testified at a hearing on the bill earlier this year that families of people in mental health crisis requested intervention by the Lincoln Police Department more than 3,600 times in 2018. But only 307 of those led to the restrictions of an emergency placement in custody.
Also in 2018, he said, Lincoln Police investigated 10 suicides in which firearms were used. Forty percent of the suicides in the past 23 years involved a firearm, he said, and the majority of the people involved were not prohibited by law from possession of a firearm.
But Clark, who is also legal counsel for Sen. Tom Brewer of Gordon but speaking only as a private attorney, said the bill would take firearms from people who have not yet committed a crime. It doesn't meet his interpretation of due process, he said, when a court can allow police to take your guns and then give you a hearing sometime after that.
He believes people use guns more often to defend themselves or family than in crimes. Two-thirds of gun owners in a Pew Research Center survey said protection is a major reason they own a firearm.
The Second Amendment was not passed to protect hunters, he said.
Even assault guns and high-capacity magazines, or as the gun world calls them "standard-capacity magazines," he said, should remain legal. They give a defender a tactical advantage, he said. 
"And that is exactly the reason why those kind of firearms are necessary," Clark said. "Guns are not for hunting. They're useful for that, but the primary purpose of a firearm that the Second Amendment stands for you having, is a firearm that's useful for shooting other human beings. Because that is what it comes down to. This has to be useful to defend against threats that are something that I can perceive may be a possibility in my future."
Yes, guns are deadly, he said. "And that is a feature, not a bug, of guns."