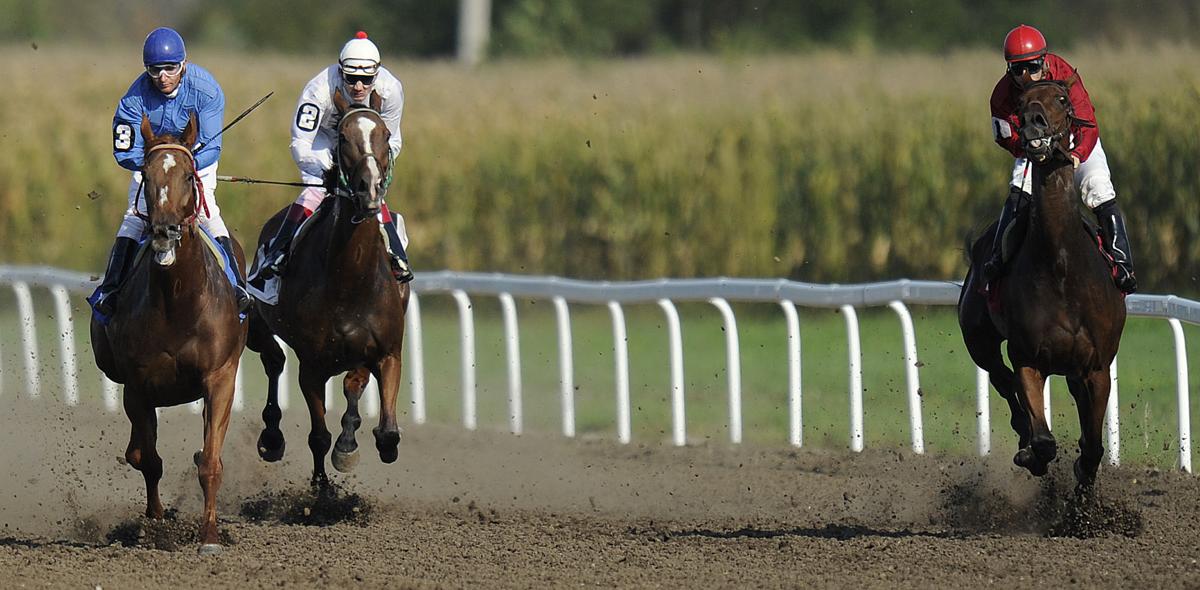 For the first time in years, Nebraska horse tracks in 2016 are expected to host more live race days than they did the prior year.
Nebraska horse racing has been on a steady decline since peaking in 1988 when there were 233 racing days and $214.6 million wagered ($474.3 million in today's dollars).
For the past three years, the state has hosted 51 days of live racing each year. In 2014, the tracks generated $7.1 million in wagers on instate races and $60.9 million in bets placed on live interstate race simulcasts, which the state approved in 1987.
The state's five horse tracks plan to host 53 days next year, as approved by the Nebraska State Racing Commission on Monday at a meeting in Lincoln.
The two extra days will be at Horsemen's Park in Omaha, which plans five days of events, averaging five live races a day, on May 20-22 and July 29-30.
Mike Newlin, who took the leadership reins at Omaha Exposition and Racing this fall, said he hopes to continue gradually increasing live racing at Horsemen's Park each year and is considering ways to finance live events, including corporate sponsorship.
The May races at Horsemen's Park will coincide with the Preakness Stakes, the second leg of the Triple Crown, at Pimlico Race Course in Baltimore.
The State Racing Commission also approved the usual 31 days of racing (Feb. 26-May 7) at Fonner Park in Grand Island, although Fonner Park still needs to reach a contract agreement with the Nebraska Horsemen's Benevolent and Protective Association.
The association helps pay purses and operation expenses and negotiates items such as use of the track for owners and trainers.
Both Nebraska HBPA President Barry Lake and Fonner Park CEO Bruce Swihart said a contract will be reached before races start.
However, uncertainty about purse amounts and the availability of the track for training has some owners grumbling.
"It's kind of hard on owners and trainers not knowing when they're going to be able to train without a date set in stone and some kind of purse structure," said Todd Veerhusen, a horse owner and former president of the Nebraska HBPA.
The commission doesn't have the power to force the association and track to come to an agreement.
The commission also approved 16 days of live racing at Columbus Exposition and Racing at Agricultural Park in Columbus, as well as one day each with dates to be announced at Lincoln Race Course and at Hastings Exposition and Racing.