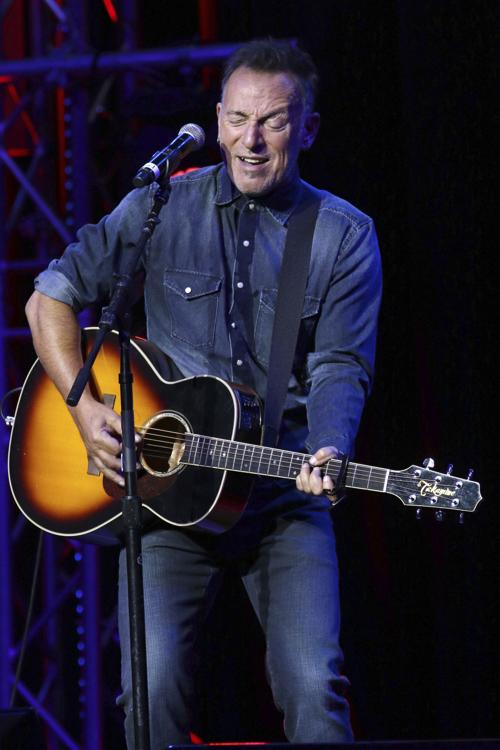 The rumors were true: Rock icon Bruce Springsteen was in Nebraska to shoot part of a Super Bowl commercial for Jeep.
The ad, called "The Middle," focuses on a chapel in Lebanon, Kansas, the geographic center of the lower 48 states.
While Nebraska is not mentioned, reports say the ad was shot over five days in Nebraska, Kansas and Colorado. Several social media posts last weekend said Springsteen landed in a private jet at Hastings and was seen driving an SUV in south-central Nebraska.
One report said a crew shot a scene at the Republican River bridge south of Red Cloud.
"It's no secret: The middle has been a hard place to get to lately, between red and blue; between servant and citizen; between our freedom and our fear," Springsteen says during a nearly two-minute soliloquy.
"We just have to remember the very soil we stand on is common ground," he says.
"There's hope on the road up ahead," he concludes before the ad's kicker, "To the ReUnited States of America," appears on the screen.
Springsteen famously resists product endorsements — while Jeep's manufacturer, now called Stellantis, is famous for dramatic Super Bowl ads. In 2011, the company that then was Fiat-Chrysler after emerging from bankruptcy featured Eminem in "Born of Fire," an homage to Detroit and American manufacturing. The next year, the company's ad starred Clint Eastwood.
Springsteen, according to CNBC, refused an offer from Chrysler to use "Born in the U.S.A." in the 1980s. Olivier François, the company's longtime marketing chief, has long wanted Springsteen to appear in an ad.
"Olivier François and I have been discussing ideas for the last 10 years," Springsteen manager Jon Landau said in a statement, "and when he showed us the outline for 'The Middle,' our immediate reaction was, 'Let's do it.' " Springsteen didn't decide to do the ad until last month, which meant production was unusually quick, according to Variety.
The ad is about Americana more than Jeeps. The only vehicles shown are a 1980 Jeep CJ-5 and a 1965 Willys Jeep CJ-5 — ancestors to the current Jeep Wrangler.
11 MEMORABLE NEBRASKA SONGS