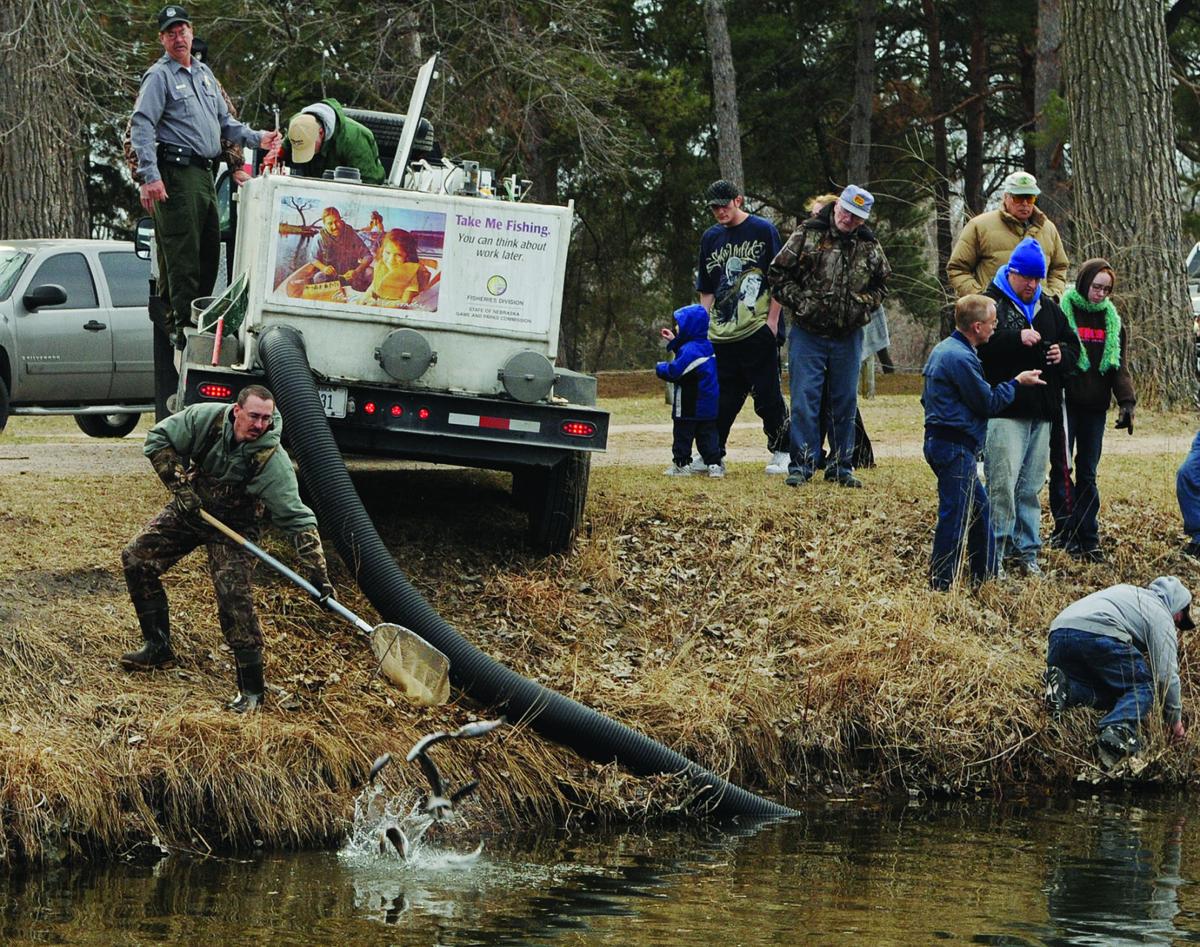 Rainbow trout are being stocked in city ponds, park lakes, and other waters across the state this month by the Nebraska Game and Parks Commission.
The commission says the fish are about 10 inches (25.4 centimeters) in length.
The Trout Lake at Two Rivers State Recreation Area near Waterloo will open for fishing on Saturday, stocked with 9,000 rainbow trout. They must be harvested and not released.
Other stocking sites include Elm Creek in Webster County, Lake Halleck in Papillion, Steinhart Park East Pond in Nebraska City, Such's Lake in Grand Island, Auble Pond in Ord, the northwest lake at Bridgeport State Recreation Area and Terry's Pit in Terrytown.
9 great Nebraska fishing holes
Copyright 2018 The Associated Press. All rights reserved. This material may not be published, broadcast, rewritten or redistributed.