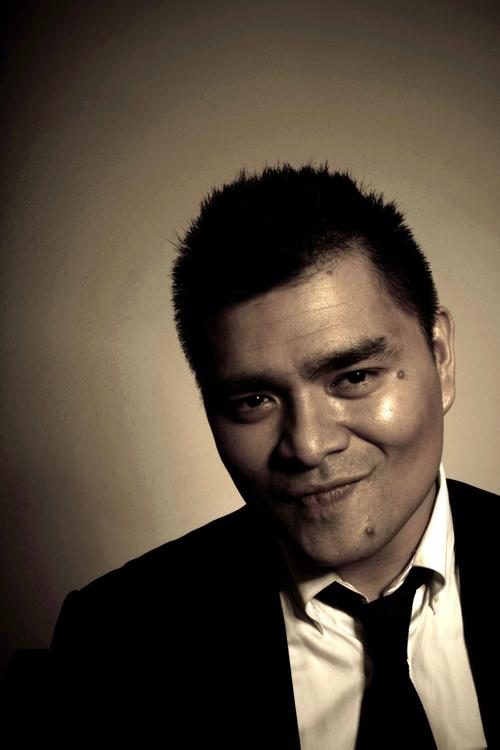 Nearly 20 years ago, Jose Antonio Vargas was a high school senior in California with a secret that was getting harder to keep.
When he was 12, his mom had sent him to the United States from his native Philippines to live with his grandparents. When he was 16 he tried to get his driver's license and learned his green card was a fake and he was an undocumented immigrant.
As a senior, his classmates were applying to colleges.
"I didn't tell anyone I didn't apply because what would be the point?"
Vargas knew he wasn't eligible for federal or state aid, that scholarships weren't available to him and that his grandparents could not afford to send him to college.
But when his principal confronted him about why he hadn't applied for college, he shared his secret.
The principal told the superintendent and they looked for ways to help. Ultimately, a parent at the school started a scholarship program for first-generation college students.
"It wasn't for undocumented people, it's just that he didn't care," Vargas said. "So that's how I got to college ... I would not have had a college career without him.
It's also what brought Vargas to Lincoln on Wednesday as the keynote speaker at the Lincoln Commission on Human Rights annual civil rights conference -- where he launched an ambitious campaign to challenge all scholarship programs -- both public and private -- to make their scholarships available to all students, regardless of immigration status.
Although there's much more discussion about the issue 20 years later -- in large part because of the Deferred Action for Childhood Arrivals immigration program -- federal financial aid is still not available to undocumented students and few states offer aid, he said.
The campaign doesn't ask undocumented students to be treated in a special way, just not excluded. 
The #Scholarships4All campaign is a collaboration of a nonprofit founded by Vargas called Define American and the 61 student chapters around the country.
Undocumented people pay taxes, he said, yet aren't able to take advantage of the scholarships funded by state money.
Vargas told the conference audience that 2.5% of Nebraska's residents are undocumented citizens who contributed about $39.8 million in state and local taxes according to the American Immigration Council.
Also, he said, 3,140 Nebraska Deferred Action for Childhood Arrivals program recipients paid $7.7 million in state and local taxes in 2016.
"This isn't just about awarding scholarships it's about allowing all Americans who pay into the system to apply and have a fair chance at scholarships," he said during his speech.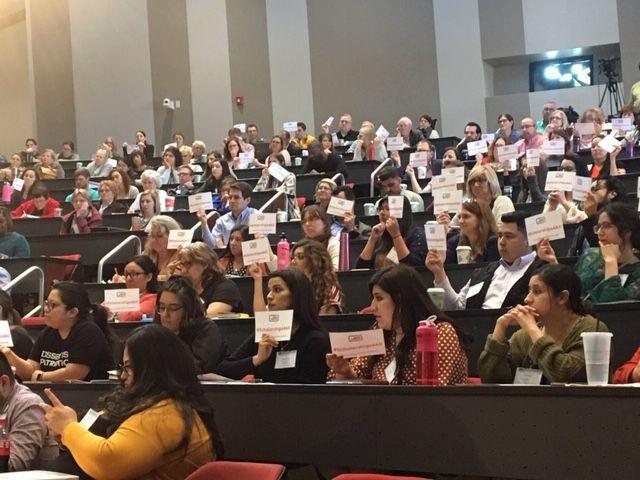 Vargas graduated from San Francisco State University in 2004 and became a reporter for the Washington Post, contributing to the coverage of the Virginia Tech shootings that won a Pulitzer Prize.
In 2011 he wrote a New York Times essay chronicling his life as an undocumented immigrant in America and started Define American, which uses popular culture and the power of storytelling to humanize and influence the immigration debate.
He's produced and directed an autobiographical documentary feature film and an Emmy-nominated television special, and in 2018 published a memoir called "Dear America: Notes from an Undocumented Citizen."
He decided to launch the scholarship campaign in Lincoln because he doesn't think immigration should be a coastal issue -- and because of Valeria Rodriguez, a UNL graduate who started a Defining American chapter on campus after hearing Vargas speak here in 2015.
She is now Define American's national campus coordinator of 61 chapters across the country.
She helped establish the Juan Franco Legacy Scholarship for DACA students in honor of the former UNL vice chancellor of students affairs who died in 2017.
In addition, the University of Nebraska at Kearney has established a Hope scholarship to help undocumented students -- and Vargas donated his $7,000 honorarium for his Lincoln speech to it.
Vargas said he's a firm believer that "all politics is local" and such decisions need to be made by individual communities.
And the scholarship campaign, like his organization, he said, gets to the heart of the question: What constitutes citizenship?
"How do we determine who belongs?" he said. "How do they decide who's a Nebraskan? ... Does being raised here, does going to church in Lincoln count? Does paying taxes as an undocumented worker in Nebraska, does that count? Those are really important questions that to me, goes beyond politics."
The most precious document Vargas said he owns is his high school diploma, because when school administrators found out about his situation, they didn't look at it politically, they found a way to help.
"My high school was like my passport," he said. "It allowed me to realize that it was possible to have a career and to have a life even if the law said I'm not even supposed to be here, and I don't have the right pieces of paper to show people, to prove my legality."