Jimmie Johnson brought part of his family to honor the family that started him on his path to auto racing success.
Johnson, the seven-time NASCAR Cup Series champion, and his daughter Lydia were on hand Saturday when Speedway Motors Museum of American Speed opened the new Herzog Motorsports display. The Herzog company of St. Joseph, Missouri, is aiding Speedway Motors in building a 90,000-square-foot addition to the museum, which will include a permanent Herzog display.
"The Herzogs were everything for me in my professional career," Johnson said at the groundbreaking ceremony. "It truly was a family environment, one that I really grew into through my late teens and 20s. So when I think of my relationship with Stan and Randy (Herzog), they were definitely father figures to me.
"I moved out of Southern California and away from my father and the influence of my parents and the Herzogs brought me into their families and guided me through many lessons in business and just being a man."
The Herzog display in the museum is just the beginning, according to museum curator Tim Matthews.
"This opens up a tremendous opportunity for us to add some wonderful collections like the Herzog Motorsports collection," he said. "We kind of call this Herzog Phase One. It's really spectacular now, but it will be even better in the coming years. We will create a Pikes Peak display that really goes vertical. To have an off-road display and Pikes Peak is something we just couldn't have done without the Herzogs' help."
The parallels between the Herzog family and the Bill Smith family, which started Speedway Motors and the American Museum of Speed, are significant.
Bill Herzog started a contracting company, along with sons Stan and Randy, which branched out into racing.
"Speedy" Bill and Joyce Smith were joined in the business by sons Carson, Clay, Craig and Jason.
The celebration of the addition to the museum was tempered by the announcement of Jason Smith's death from cancer Saturday at age 60. Both families are reeling from loss, as Randy Herzog passed away six weeks ago.
"Randy's excitement for this and his commitment to it were incredible," Johnson said.  "I know Randy's looking down and smiling on us, but we all have a heavy heart and wish he was here to experience this."
Brad Lager, chairman and CEO of Herzog Co., said the display includes memorabilia that has been accumulated over decades.
"We have a storage building we built in St. Joe and we actually call it The Toy Box. It's where all our neat toys are and now many are here," he said. "Our partnership with the Smith family is about us memorializing that part of our journey."
Lorrie Smiley, executive administrative assistant at Herzog, said some of the cars in the exhibit at the museum are on loan from Johnson, who had them in his museum in North Carolina.
"I've been with Herzog for 43 years, 44 next month, so I grew up at Herzog, kind of like Jimmie did," Smiley said. "When Jimmie first came with us, I was doing travel reservations and he was too young to rent a car, so we had to get special waivers for him to rent a car."
Johnson said the demands were great driving for the Herzogs and later on the NASCAR circuit.
"At the height of my Cup career with 38 races and testing, there were a lot of demands. In addition to those race weekends, I had 130 appearances that I needed to make across the country," he said. "Family is everything and the support that I have from my wife and children allowed me to chase my dream."
The museum is open Mondays and Fridays from noon to 4:30 p.m. and Saturdays from 9 a.m. to 1 p.m.
Photos: Speedway Motors Museum of American Speed
Museum of American Speed, 3.26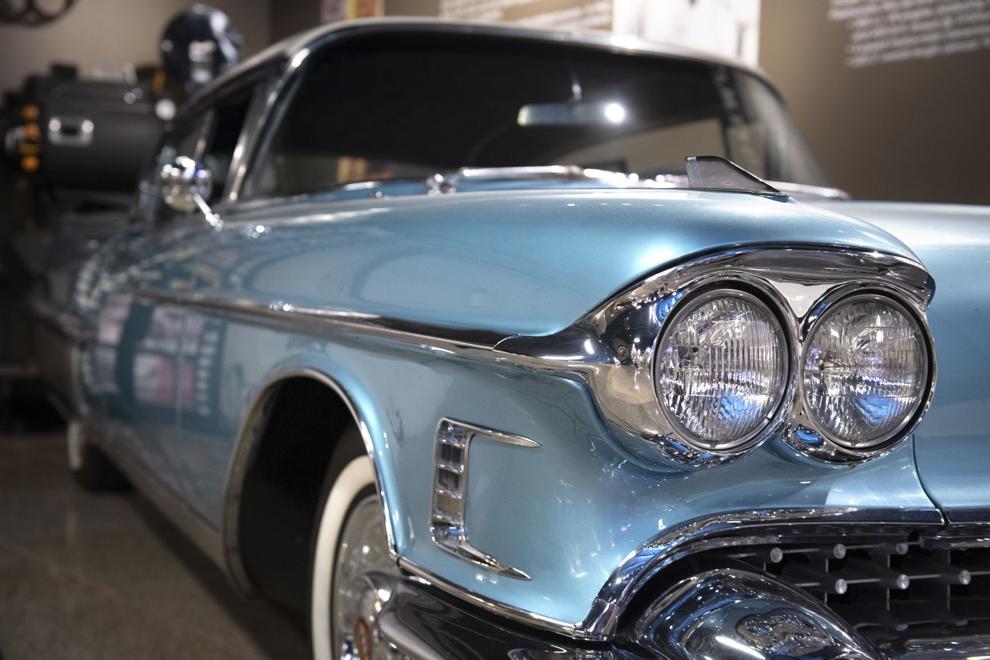 Museum of American Speed, 3.26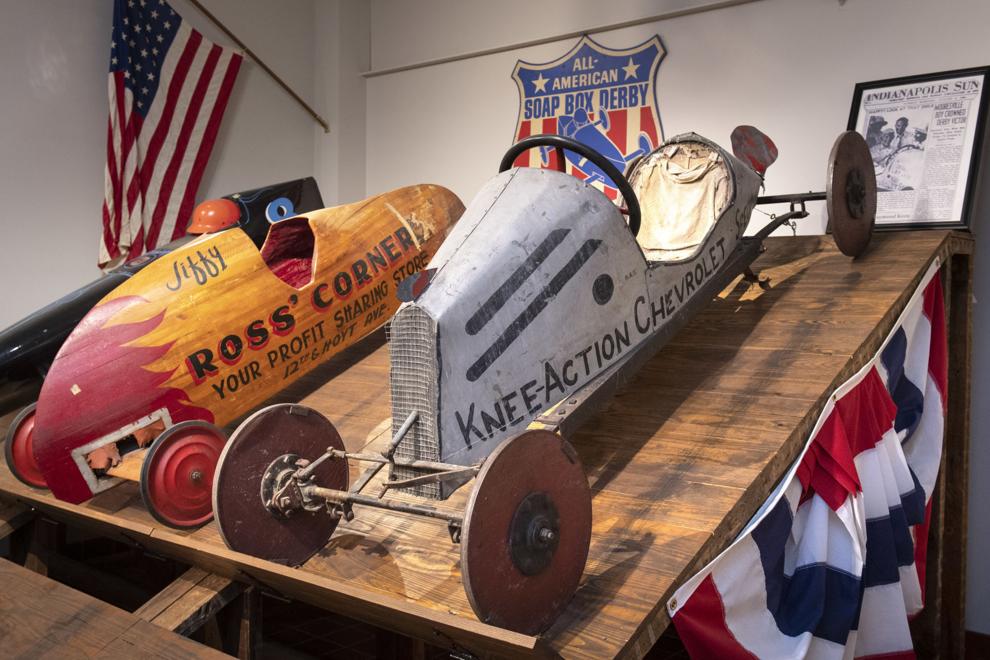 Museum of American Speed, 3.26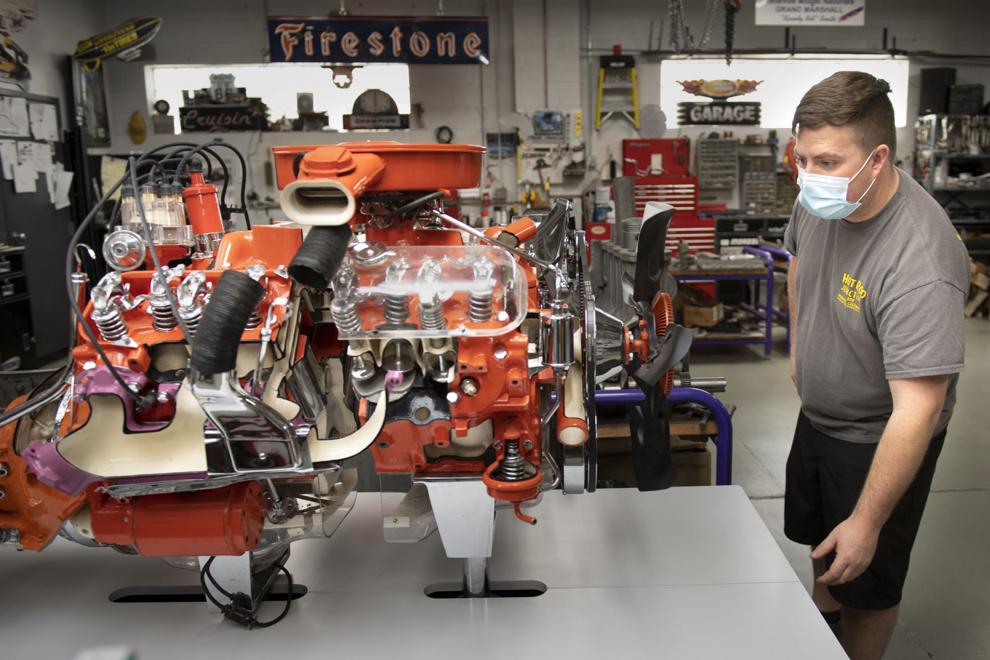 Museum of American Speed, 3.26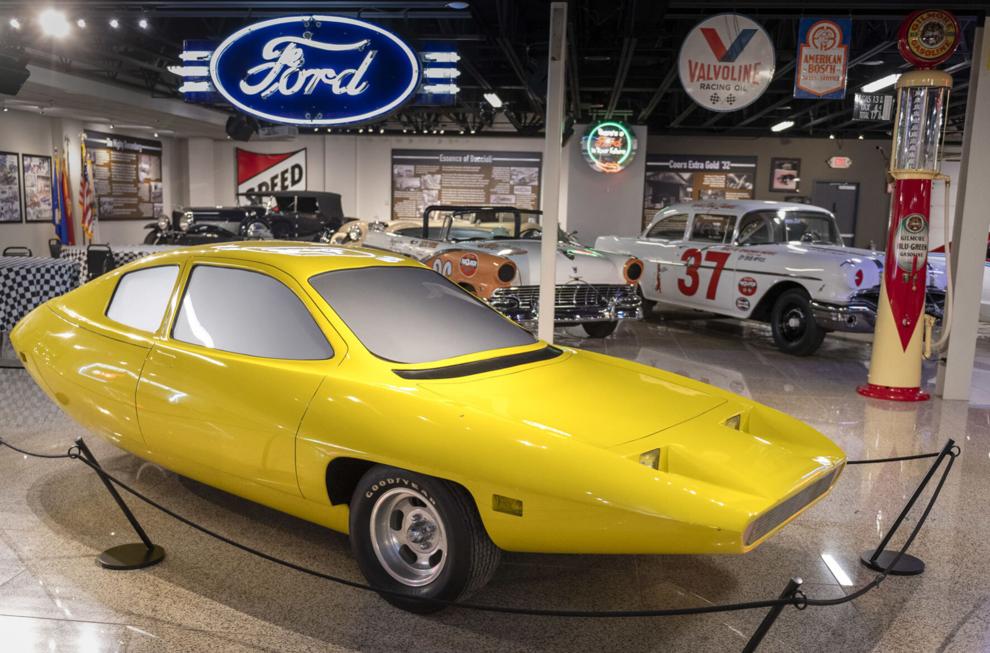 Museum of American Speed, 3.26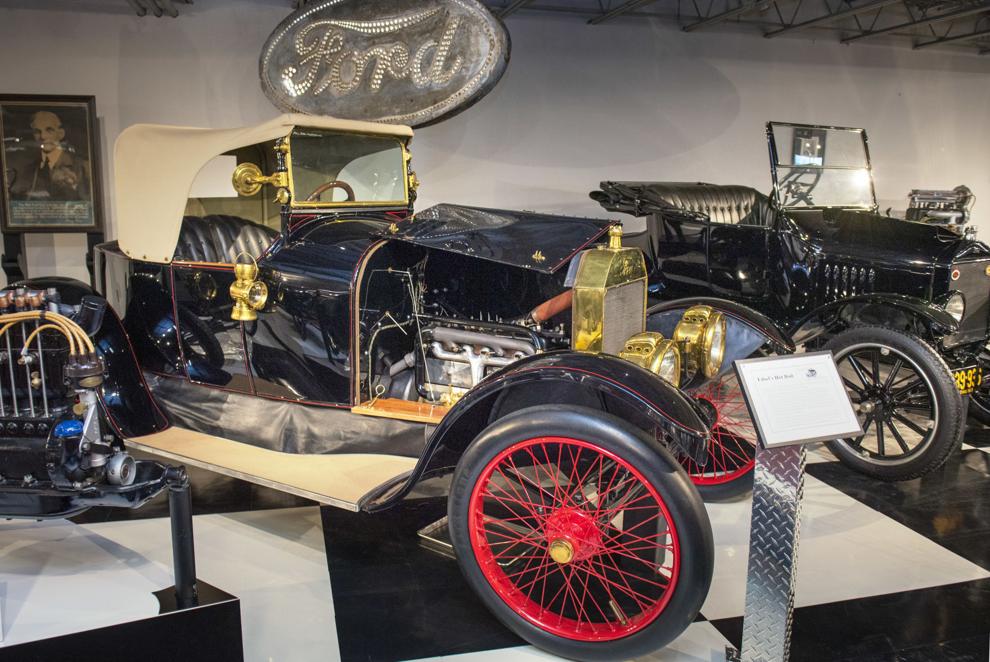 Museum of American Speed, 3.26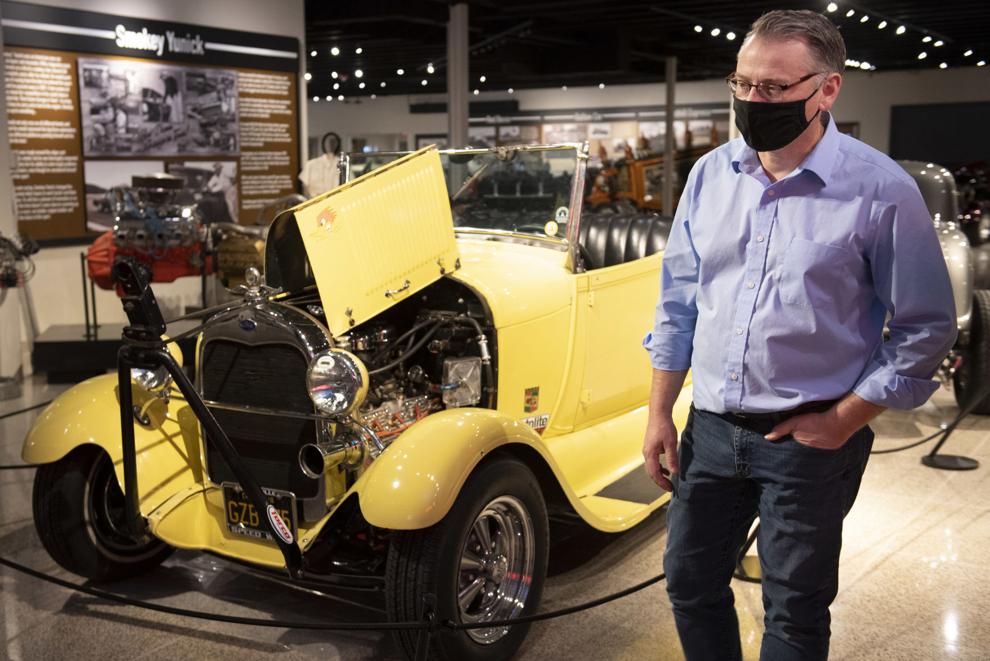 Museum of American Speed, 3.26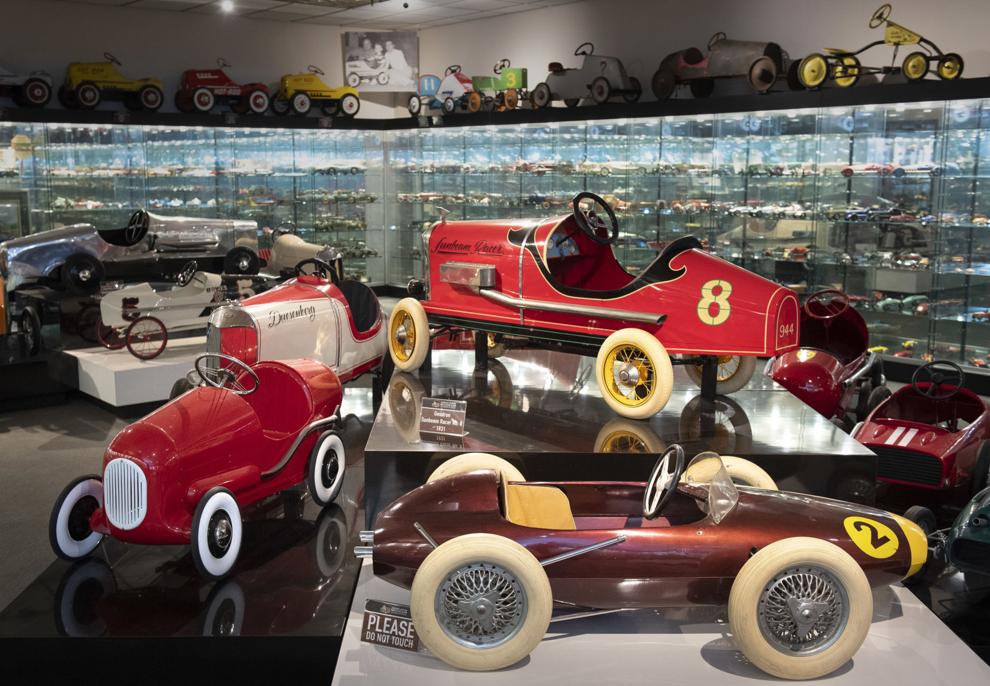 Museum of American Speed, 3.26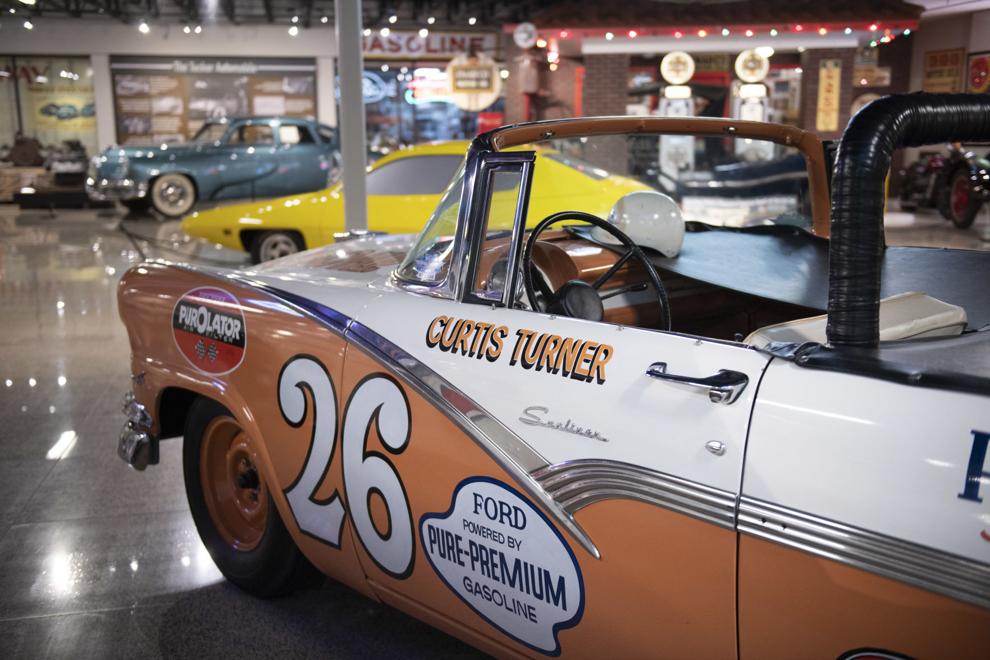 Museum of American Speed, 3.26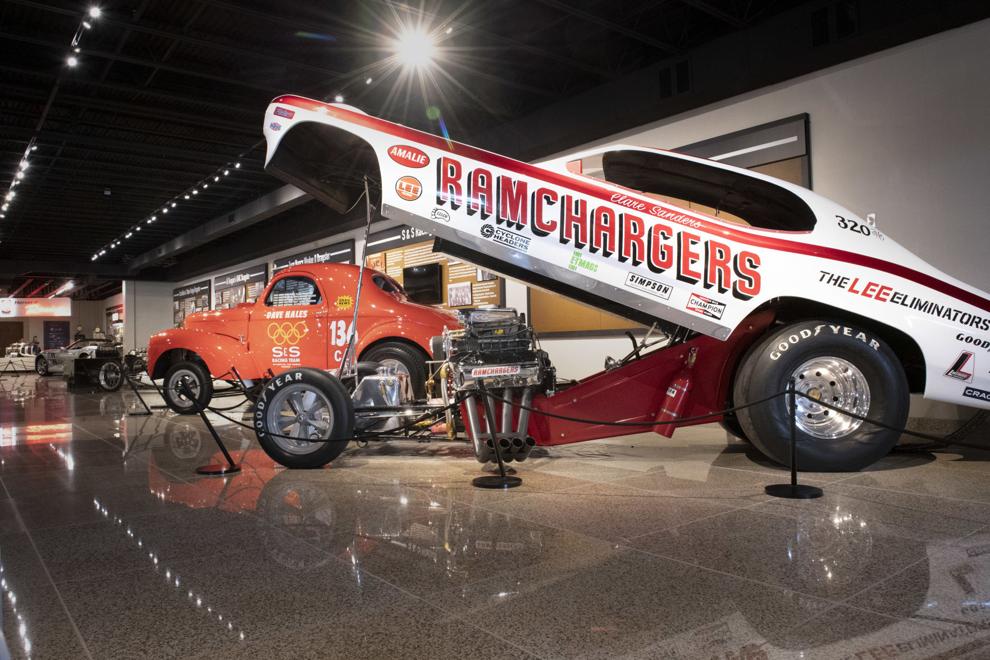 Museum of American Speed, 3.26