Col. Craig Urbauer was at his office in the Pentagon, preparing to brief the surgeon general that afternoon, when the ceiling rained down.
The 58-year-old Army doctor had heard about that morning's attack on the World Trade Center, nearly 250 miles to the northeast. His supervisor's secretary had asked for his help turning on the office TV, and they watched the immediate aftermath together.
But the upcoming briefing was important. Urbauer and his wife, Joyce, had returned from visiting his mother in Lincoln the night before, and he needed to squeeze in a haircut before he met the surgeon general.
So he left the secretary and the TV, walked down the hall to the barbershop and returned to his office to work on the briefing.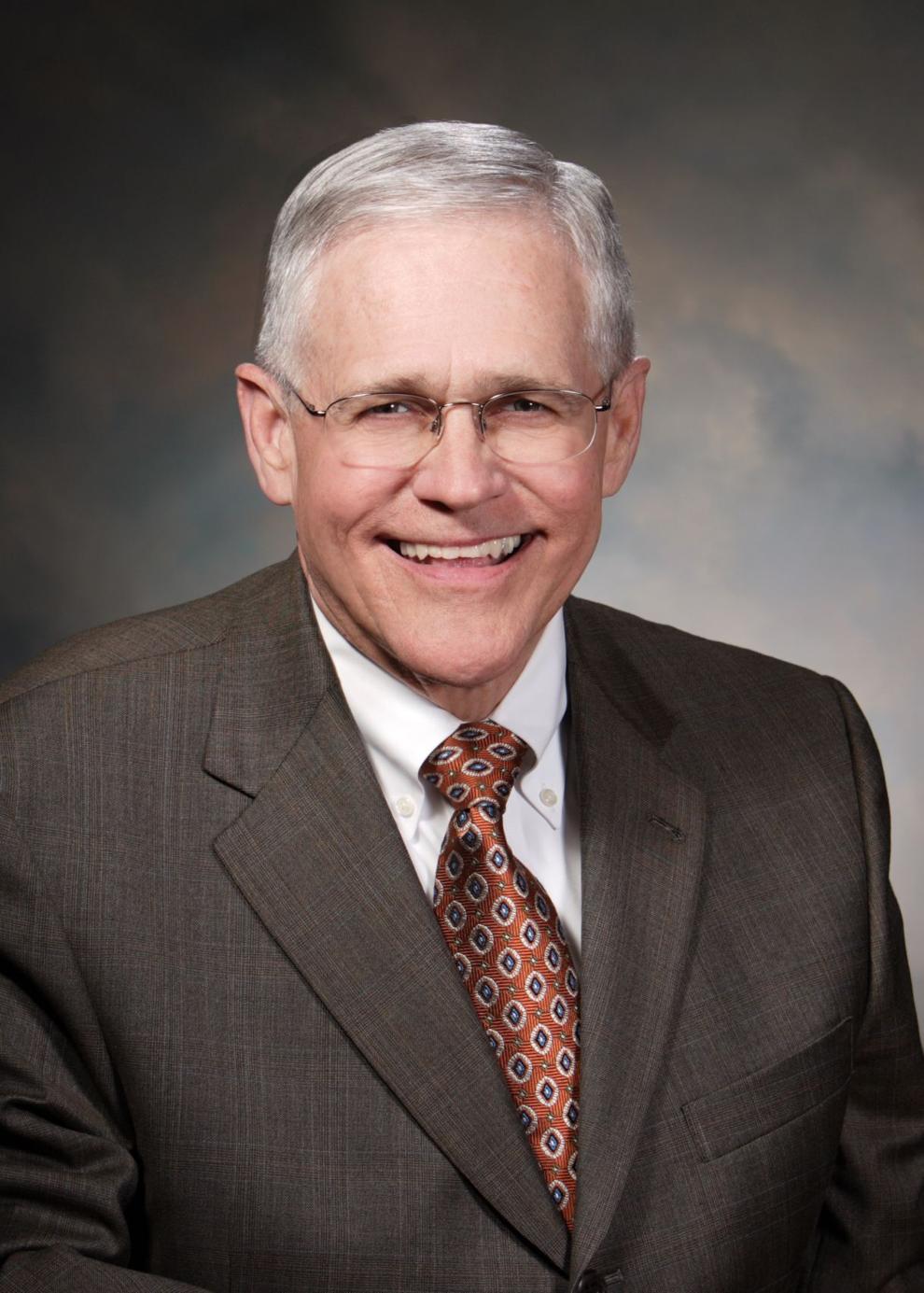 "About 15 minutes later, I heard this really loud 'Boom,'" he wrote later. "All the lights went out, the building shook, and the ceiling fell in on me."
His first thought? "Damn, I can't finish my briefing." His second? To grab his briefcase and get out.
He stumbled through the ceiling debris and out into the pitch-black hallway. From memory, he fumbled toward the nearest exit and onto the Pentagon's west lawn.
He saw black and white smoke billowing from a growing fire. He saw people pouring out of the exits, some of them collapsing onto the grass.
"Many with smudges and shocked faces," he wrote, "many crying."
And then the doctor got to work.
Joyce Urbauer, a nurse, was in her own office in the health unit of the federal Bureau of Prisons, a few blocks from the U.S. Capitol.
Her supervisor stepped in, told her about a plane striking the World Trade Center.
"We went to her office next door, where there was a TV set," she said this week from her home in Lincoln. "And we watched the second plane hit the second tower."
Before the hour was over, they learned the Pentagon had been hit, too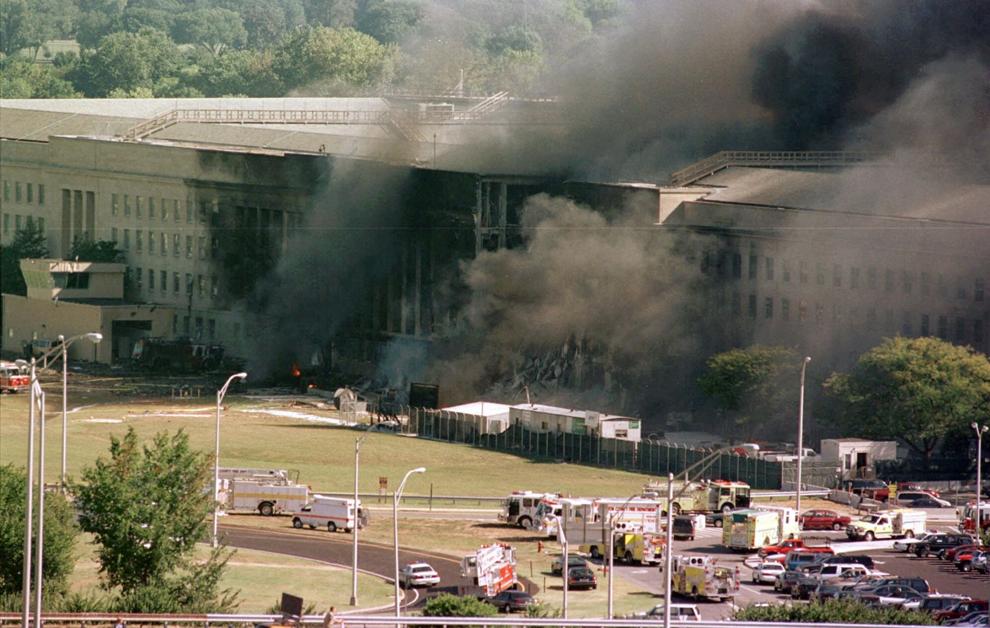 Two decades later, she can't pinpoint a single, overriding emotion from that moment. She felt, deep down, that her husband would be OK. She also felt shock, like her country was being assaulted, sucker-punched.
"The people who were flying the planes, they didn't care. They just wanted to destroy."
And later, in the weeks that followed, she'd lay in bed and listen to all the aircraft above Washington, circling, observing, protecting, maybe taking troops and supplies to fight the new War on Terror.
"I had a hard time sleeping, because I was so angry they had disturbed our safety."
But that was later. That morning, after the Pentagon was hit, they learned a fourth jet had been hijacked, and Joyce Urbauer was ordered to evacuate.
Outside the Pentagon, Craig Urbauer did what he could.
"I didn't have anything to work with," he wrote. "I put my briefcase down where I thought I might find it later, and tried to console as many people as I could."
But he also watched a series of impromptu, but effective, life-saving measures play out. South Washington Boulevard skirts the west side of the Pentagon, and uninjured employees were stopping traffic, telling drivers to carry injured employees to the hospital.
"Amazingly, they all did. I never heard of a problem raised, but it took the authorities five days to find out where everyone was taken."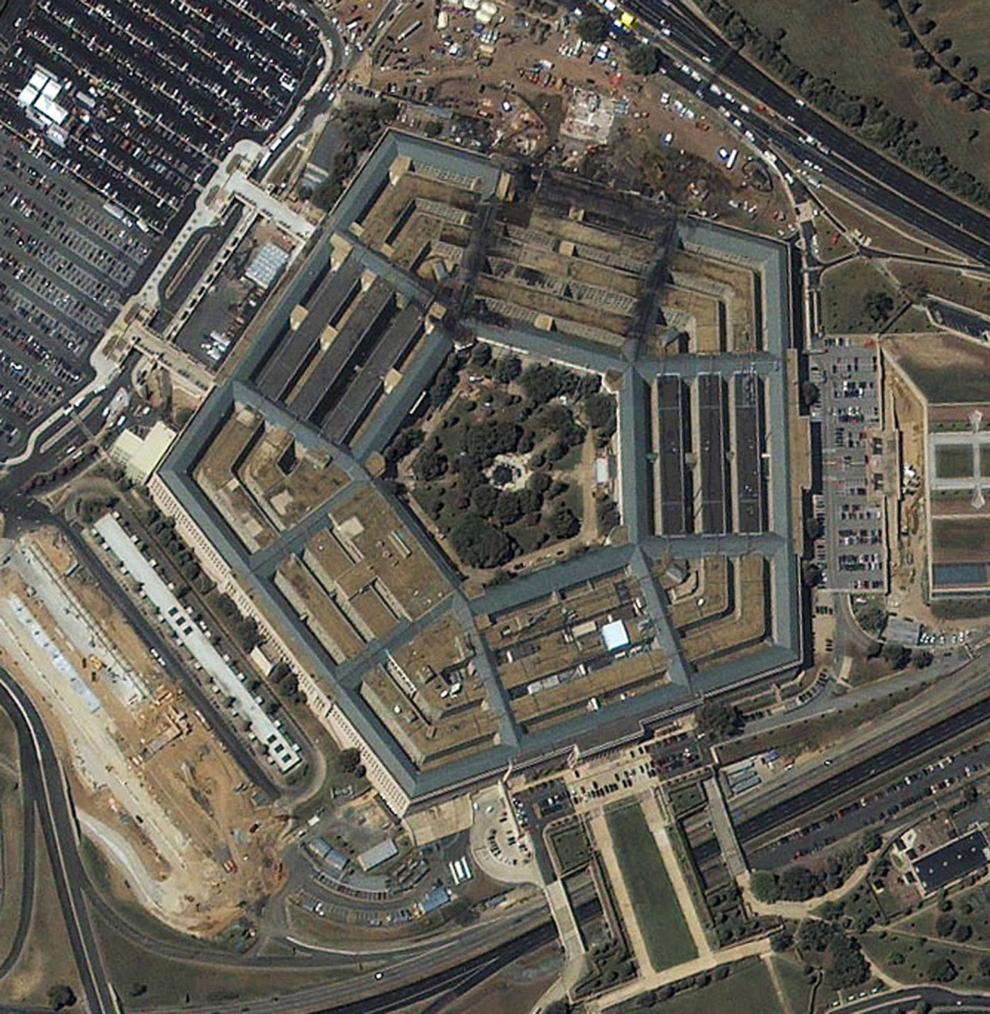 The first time he served in the Army, the Thayer County native earned a Bronze Star as a battalion surgeon in Vietnam. He then spent more than 20 years as a urologist in Lincoln before reenlisting in 1987.
He would hold multiple positions, but on Sept. 11, 2001, he was assistant deputy for medical policy in the office of the Assistant Secretary of the Army. He was more of an administrator, working at his desk and not at bedside.
But the senior nurse in his department, Lt. Col. Patty Horoho, had a master's degree in mass trauma. She worked with Arlington County rescue crews to administer aid. And later, personnel from the nearby Navy annex set up a triage point beneath an overpass.
So Urbauer focused on logistics and support. He helped commandeer the highway's commuter lane, setting up tents and using a borrowed cellphone to request medicine, resources and supplies from Walter Reed Medical Center.
The roads around Washington were impassable. "They were able to send some people and supplies by helicopter throughout the day, although not much medicine was needed after the first hour."
By then, there were few patients to treat. Most had already been taken to the hospital, by private cars on South Washington Boulevard or by ambulances that showed up later.
Soldiers from Fort Myer showed up in protective gear to search the building for survivors. "But only bodies were found and recovered," Urbauer wrote. "Everyone who survived the crash got out early. The dead very likely never knew what had happened."
Joyce Urbauer needed to get to their home in Falls Church, Virginia, about 10 miles from Washington.
The subways were stalled, and traffic was gridlocked, so she and another nurse simply started walking west.
She was trying not to worry about her husband, and the destruction at the Pentagon. "I think rationality kicked in, and I'm not one to panic," she said. "I decided he was doing what he needed to do and when he had time, he would get to me."
But the other nurse was getting blisters, and they knew they couldn't walk all the way. It was time to hitchhike.
"I told her, 'We'll walk up to the first car that comes by and we'll ask if they're going to Virginia.'"
At a red light, an aide from Sen. Ted Kennedy's office, a stranger, opened her car door to them. Joyce Urbauer made it home and, at about 8 p.m., finally heard from her husband, on the highway along the Pentagon.
On his way to get his haircut that morning, Col. Urbauer had visited with Chaplain Lindsey Arnold, who was conducting a conference of senior military chaplains.
They were close, Arnold said this week from his home in Maryland. They were among the older officers in their department, and they knew what it was like to take fire. To many of the others in their office, war was abstract, a thing that had happened in the past.
After the attack, the two found each other on the lawn, and spent the rest of the day, and most of the night, doing their jobs. While Urbauer helped meet medical demands, Arnold tried to fill emotional and spiritual needs.
"My center of gravity were the military personnel who had immediately realized they suffered the loss of friends, or in some cases spouses and significant others," Arnold said.
When Walter Reed staff took over the medical tents at 11 p.m., Urbauer convinced Arnold -- who lived 35 miles west of Washington and didn't know how he was getting home – to stay with him and Joyce, who was able to drive within a half-mile of the Pentagon to pick them up.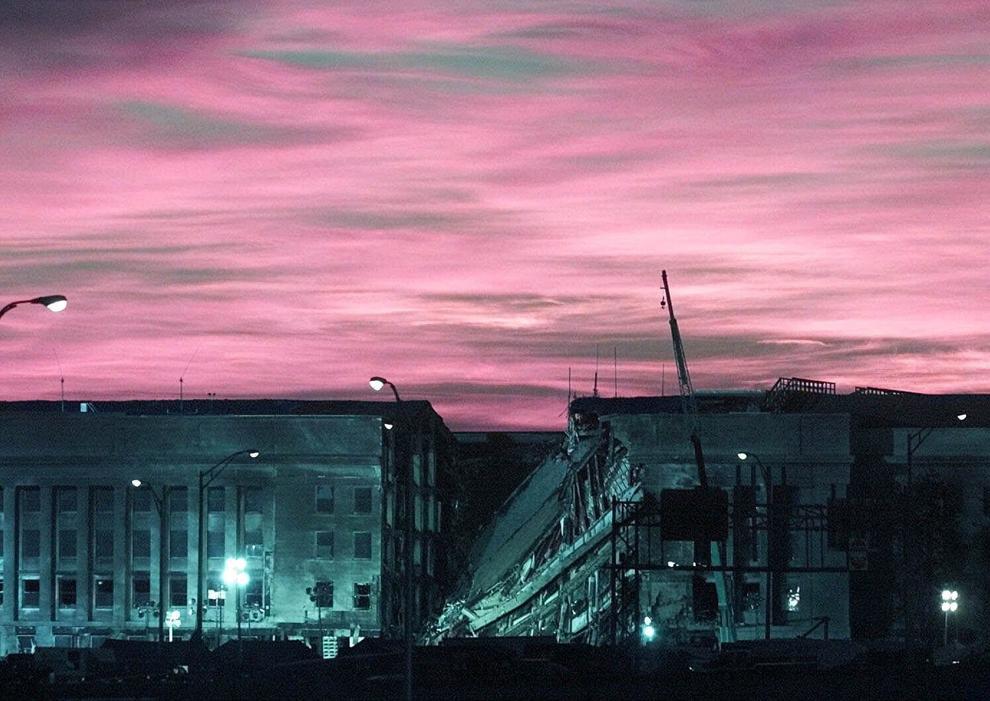 "He and I spent two hours decompressing with a big bottle of Jack Daniels, and watching news replays of the day (we hadn't seen any TV), then going to bed," he wrote.
Arnold, who retired in 2004, remembers sharing the whiskey with his friend.
"It was just a hard day, and two comrades-in-arms sitting at the end of it."
But he doesn't remember this: As Joyce Urbauer was showing Arnold to the guest room, she stopped at a bookshelf, and asked the chaplain if he wanted anything to read before bed.
He chose the Bible, and a Calvin and Hobbes collection.
That would make sense, he said this week. He'd lost his own Bible outside of the Pentagon, and he'd raised his children on Calvin and Hobbes.
They returned to work the next morning. The Pentagon Clinic had taken over medical duties, so the colonel and chaplain reported to the Survivor and Family Center set up in nearby Crystal City, helping worried family and friends of Pentagon employees.
Later that day, Urbauer met President George W. Bush; a photo from that moment hangs in their home in southeast Lincoln.
Urbauer lost five colleagues from his second-floor office on the building's outer ring, about a football field away from where the airliner struck, Joyce Urbauer said.
"The five that were killed were in meetings in the area of the Pentagon that was hit," she said. "If Craig had been walking down that hallway or was in that meeting, he would have been killed."
But his preparation for his briefing with the surgeon general -- and the visit to the barbershop -- had kept him away from the brunt of the blast.
And that was her husband, she said. "He was very conscious of being a proper military officer. Shoes shined, hair cut, medals or whatever insignia all in line. He was so focused on presenting that report he ignored what was going on in the world around him until it finally hit."
But she wasn't surprised by what he did after it hit. "I was used to him taking over and doing what needed to be done."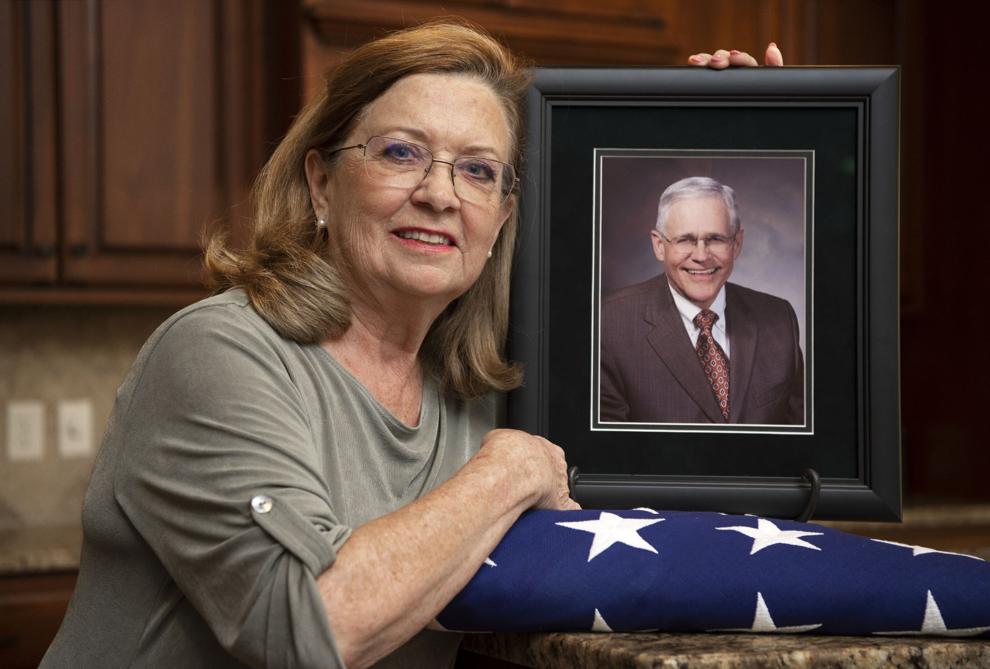 He and Arnold, the chaplain, and Horoho -- the trauma-trained nurse -- each would receive Meritorious Service Medals for their efforts after the attack.
He spent the days that followed consoling others. He spent the months and years after that overseeing the military medical policies that made it possible for a country to go to war.
"He helped get soldiers ready to go over," Joyce Urbauer said. "Making sure their immunizations and medical records were in order."
Craig Urbauer retired from the Army in 2007, and he and Joyce moved back to Lincoln in 2011. He died the last day of 2020. He was 78.
He didn't share much about the attack, said his son, Steve Urbauer.
"If asked direct questions, he'd give direct answers," he said. "My dad didn't talk about Vietnam, except to be really, really furious at Jane Fonda, and he did not talk about 9/11."
But a couple of years ago, he wrote a short book about his military service for his family. And his son wasn't surprised to read his father's account of that day. Shaking off the ceiling debris, feeling his way down a dark hallway until he found daylight and helping others.
He knew his father as an obsessive, meticulous and methodical planner. But all that was in preparation for moments like the morning of Sept. 11.
"My dad didn't hesitate for a second to get into that situation and find solutions."
Lincoln Journal Star readers remember 9/11
Twenty years later, Journal Star readers offered their memories of the Sept. 11, 2001, terrorist attacks.