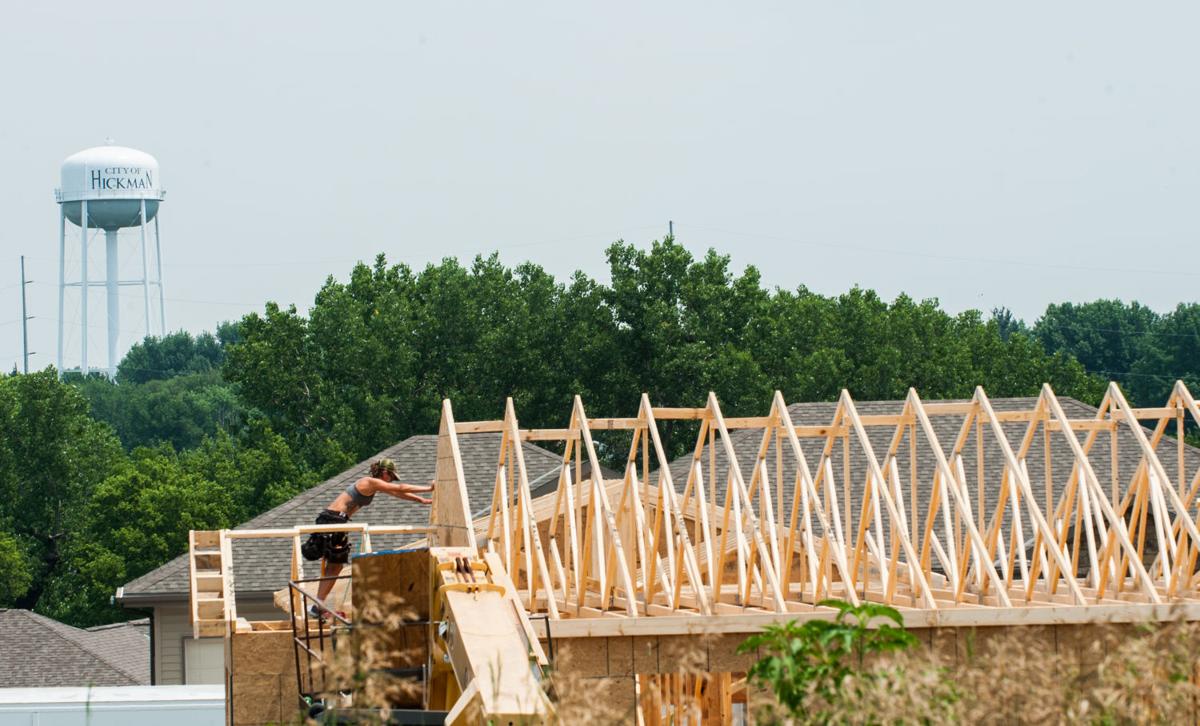 Finding land to build a home in the state's fastest growing city can be tough.
In January, Hickman had 21 buildable, single-family residential lots; now there are half as many.
But that could change soon.
The Hickman City Council is scheduled to vote on a final plat for Baylor Heights on July 14.
If it's approved, the development on the northwest edge of town will have 129 residential lots and a park, interim city administrator Kelly Oelke said.
Forty-seven homes and the park, which may have a splash pad, are planned for the first phase of the project and 82 homes for the second, she said.
You have free articles remaining.
"A lot of people are calling and wanting to buy lots already," Oelke said.
The council approved a preliminary plat in February, which allowed developer Roland Meyer of Lincoln and his company, RLM Enterprises Inc., to move in heavy equipment and start grading the site this week.
Meyer, who did a similar development in Waverly in the mid-1990s, said prices for a lot and house will start at about $200,000.
"I want to start construction immediately. We need to get going," he said.
On the northeast edge of town, Alan and Laurie Baade of Roca want to develop 160 residential lots on about 100 acres for a subdivision called Terrace View. It would be built in seven phases with the first phase offering 27 lots, Oelke said.
The city's planning commission was to vote on a preliminary plat for Terrace View last Thursday but tabled action until July 16, Oelke said. There were some questions and items that needed to be addressed, she said.
Alan Baade, a farmer, said he has owned the property for years and hopes to start building this fall.
Hickman, about 7 miles from the southeast edge of Lincoln, has grown steadily over the years. Last year, its population grew nearly 7 percent, from 1,846 people to 1,972, making it the fastest growing city in Nebraska, according to the Census Bureau.