A pack of guinea pigs is on the loose in Lincoln.
Animal Control wants help finding them, hopefully alive, and for some local critter lovers to adopt the ones they've already caged — 11 so far.
A woman living near 58th and South streets abandoned them in her neighborhood late last month, after she apparently became unable to care for them any more, says Animal Control manager Steve Beal.
"It's our understanding that she just turned them loose outside," he said.
Beal's team first heard of the herd Oct. 30. Officer Cheryl Bomberger responded to the call and tried to corral the rodents, but was unsuccessful.
"They were very difficult to catch," Beal said.
But over the weekend, they tracked down the owner, who surrendered two, and they captured some of the others and took them to the Capital Humane Society.
One or two have died, and Beal believes eight remain at large — fending for themselves in a dangerous world.
"They're small," he said. "They're not able to protect themselves."
If people spot one running wild, they can call Animal Control at 402-441-7900.
The owner was cited on suspicion of 42 city misdemeanors: animal neglect/abandonment and allowing an animal to run at large — two counts for each guinea pig. 
"We want the public to know that if you've got unwanted animals, regardless of what they are, to call us," Beal said. "We'll help."
That goes for peafowl, too.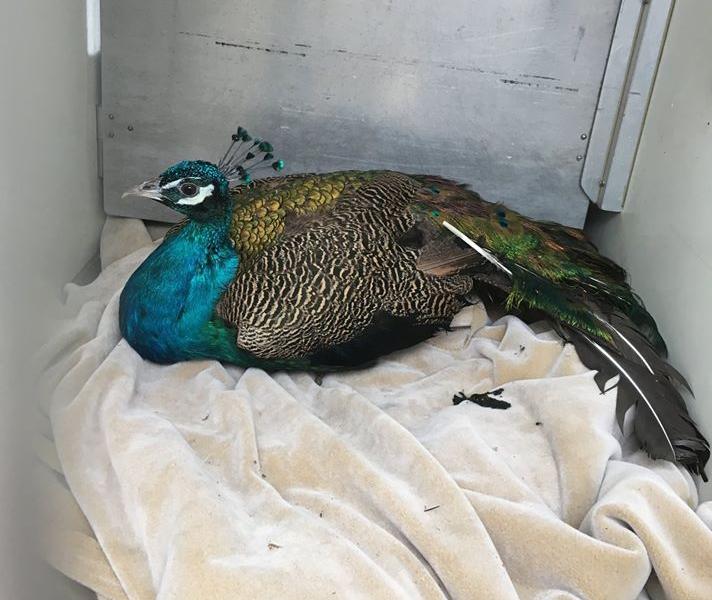 The bird doesn't belong to the Lincoln Children's Zoo, Beal said — they checked — and it still hadn't been claimed as of late Sunday.
It, too, is being sheltered at the Capital Humane Society, along with dogs, cats and a bigger-than-normal number of guinea pigs that await their forever homes.
"Not the usual animals we're dealing with on the weekends," Beal said.