An internet search of Ed Copple's name immediately reveals Copple Insurance Agency,  where he was president from 1952 until his death at age 95 on Nov. 29.
The same search reveals news articles documenting his contributions to the Lincoln YMCA and the opening of the southeast Lincoln YMCA location that bears his family's name.
But the story of Copple's life traces to 1933, when, as a 10-year-old, he sought a job pulling weeds to pay for his trips to the Y, since the Depression rendered such outings too expensive.
Barb Bettin, current president of the Lincoln YMCA, recalls hearing Copple talk about how trips to the Y and the sacrifices he made shaped him.
Following high school, Copple attended the University of Nebraska-Lincoln and was a four-year letterman in wrestling, a love born out of his days at the YMCA.
During his time at UNL, the United States joined World War II and Copple enlisted in the Air Force. It shouldn't be a surprise he chose the branch because of a YMCA class he took.
"He told me many times he developed his love for flying and planes through a leadership club when he first joined the Y," Bettin said. "They did a class on flying and model planes. When I would visit with him in his office, he had some model airplanes that represented the ones he owned and flew."
After his return from WWII, he married Mary Helen Sinclair in 1948. The couple had four children and were together for 69 years until Mary's death in March 2017. 
Copple poured a lot of time into his insurance business, his work in developing neighborhoods and a decade leading West Gate Bank, all the while remaining a faithful member of the Y, making 10 a.m. trips to the downtown location five days a week.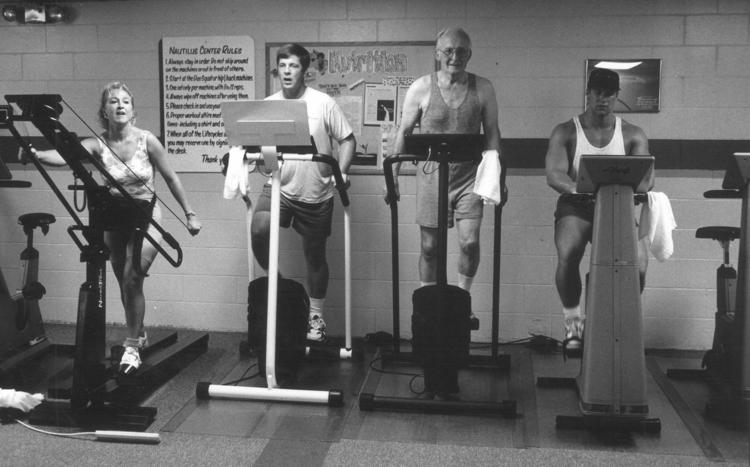 "I remember sitting with him just a week before he passed and he said 'You know, I don't have an ache or a pain and I attribute that to the Y,'" Bettin said.
Copple had a profound love for his family, friends and his employees, and they, in turn, returned the affection and respected him greatly for it. Longtime colleague Arnie Johansen remembers Copple as one who never forgot anyone and made sure people always knew they were cared for.
"He was probably the most ethical, honest person I've ever known," Johansen said. "He had a great deal of integrity."
It was the little things that most stuck out to Johansen, recalling studies from the late 1990s that revealed sitting at computers and desks all day often led to long-term pain. Copple hired a masseuse to make weekly trips to the office to alleviate the potential physical strain on the desk clerks. More than 20 years later, the weekly massages still take place.
"He always remembered everyone's birthday and would always plan the annual office party and buy everyone gifts," Johansen said.
That same kindhearted spirit was evident in his philanthropic endeavors. Copple served on the Lincoln Board of Education for eight years and was chairman of the board at First-Plymouth Congregational Church for some time.
In addition to giving $1 million to the effort to build the southeast YMCA, he and his wife donated $1 million to the LPS Foundation in 2008 to help pay for renovations to Seacrest Field, including new locker rooms and training spaces.
"It wasn't just words and his monetary contributions," Bettin said. "He lived his life the way a lot of people would like to emulate in health, wellness and leadership."
Services for Copple will be 10 a.m. Dec. 10 at First-Plymouth Congregational Church, 20th and D streets.