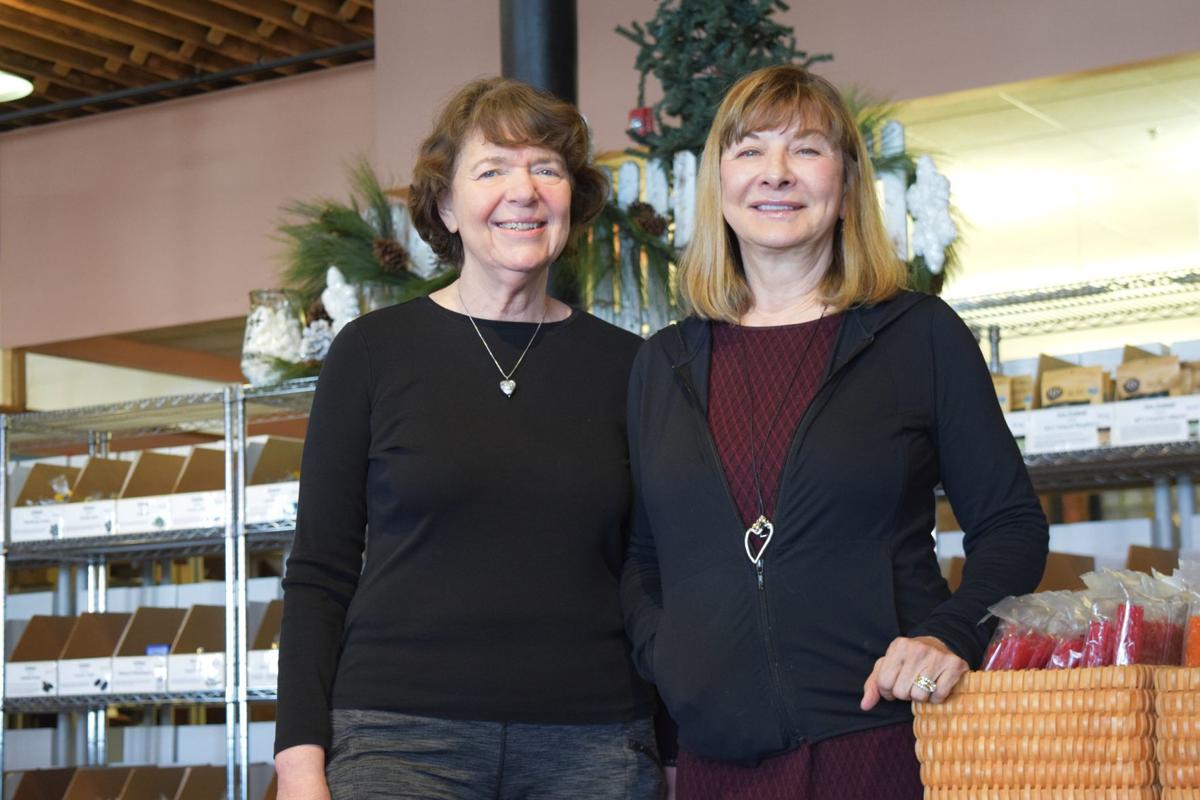 When Elizabeth Erlandson's husband wanted licorice — and not just any licorice, the kind his mother had been ordering for her sons from a Manhattan-based international seller for years — she did him one better, and bought the whole company.
Joined by her best friend and trusted business partner, Ardith Stuertz, the two took over what would become Lincoln's extremely successful sweets shop in the Haymarket, Licorice International.
"Neither one of us had either been in retail, we had never done anything on the internet, and neither one of us was really a candy eater," Erlandson said. "So really, none of it made sense except it was a fun concept to try and make this work."
Before Licorice International, Erlandson was a journalist and Stuertz was vice president of an auction house. They were also fans of Earl Nightingale's famous story from a 1940s motivational tape called "Acres of Diamonds."
Nightingale tells the story of a man in Africa who owns a farm and hears that there are diamonds in Africa, so he sells his farm to set out to find them, impoverishing himself in his search. The man that he sells the farm to ends up finding diamonds all over the farm — he was sitting on the Kimberly Diamond Mine.
"Acres of diamonds are right in your backyard," Erlandson said. "You don't need to be looking somewhere else. We decided we would look for things close to home that would provide that access to a business — and it was licorice."
The two said becoming business partners didn't require a second thought.
"We were such good friends and we were already business consultants," Erlandson said. "We're really, really close. I'm from Philadelphia, Ardith is from Nebraska. We met at church. We've been friends for many years — almost 30 years now. And so it was very easy for us to decide to do this."
After buying the company in 2002, Erlandson's basement became a shipping and packing center, and a spare bedroom in Stuertz's home served as an office.
"It just had a life of its own," Stuertz said. "I mean, it never dawned on me that it wouldn't work. Everyone thought, 'Oh those dear girls, I wonder when it's gonna tank!' And it never did."
Stuertz set up the internal structure and Erlandson handled marketing. Stuertz husband took photos while Erlandson's husband happily tasted all the licorice and wrote descriptions of each product.
"A startup is really fun because there's so much enthusiasm and so much energy that you put into it," Erlandson said. "It's kind of like your vision comes to life. And so that's really what that was. It was a vision that we had and we all pooled our skills. We didn't have a whole lot of money invested but we had a lot of energy and talent, and that was the beginning."
Licorice International quickly outgrew its home office and moved to a small location at College View. In 2005, the business moved to its current shop on Q street in the Haymarket: A 4,450 square foot space with retail in the front and a large packing and shipping area in the back.
Today, the store sells almost 160 types of licorice from 12 countries both in-store and online, as well as gourmet chocolate and unique sweets you won't find anywhere else.
We're not talking Red Vines and Twizzlers — you can sample salty licorice fish from Sweden, cream-filled Dutch "salmiak rocks" or kosher, gluten free and sugar free licorice at the store. Licorice International even carries black licorice-smelling soap and licorice-flavored lip balm for true lovers of the chewy confection.
After 17 years, Erlandson and Stuertz still love coming in to work everyday.
"What else would we be doing?" Erlandson said. "We'd be having coffee, anyway. We'd be talking to people, doing things. I love when people come in the front door. If that's all I had to do all day, meet people and visit with them, chit-chat. Perfect life."
Erlandson and Stuertz look at this latest chapter of their lives as one of the best.
"You can look back and see you've accomplished a lot, and then everything you do sort of builds on that," Stuertz said. "You're more relaxed, and it's an open door to try new things. I just really enjoy this time. Not as much pressure or stress."
The pair advise others wanting to start a new career later in life to surround themselves with positive people.
"If you tell people that you're going to start a new enterprise and they're a Debbie Downer, put 'em behind you," Erlandson said. "Don't hang around with people that won't encourage you. You can take council from people, but for people just to kibosh an idea just because it's not their idea, or it seems like you're too 'old' — just leave those people behind."
Most importantly, Erlandson and Stuertz believe in trusting your gut and trying new things, even if it doesn't work out.
"You don't have to prove yourself to anybody," Erlandson said. "You're done proving. If you try something and you don't like it, you're not a failure. You've already had a big life anyway. This is just sort of icing on the cake, so what do you have to lose? It's all an adventure. So you've got to look at the next thing as an adventure."