Local agencies are preparing for hundreds of Afghan refugees to arrive in Nebraska after the government in Afghanistan fell to the Taliban last month.
So far, one family has been resettled in Omaha, but many more are expected in the coming months, said Sharon Brodkey, director of public relations and marketing at Lutheran Family Services. Brodkey said more than 100 refugees are expected to arrive in Lincoln, with even more headed to Omaha. There is no time frame on when they could begin arriving.
But even with limited knowledge of when or how many refugees will be coming, agencies are beginning preparations.
"There's a lot of fog on the road ahead, and yet we have to keep moving forward," said Clayton Naff, executive director of Lincoln Literacy, an organization that helps refugees learn English.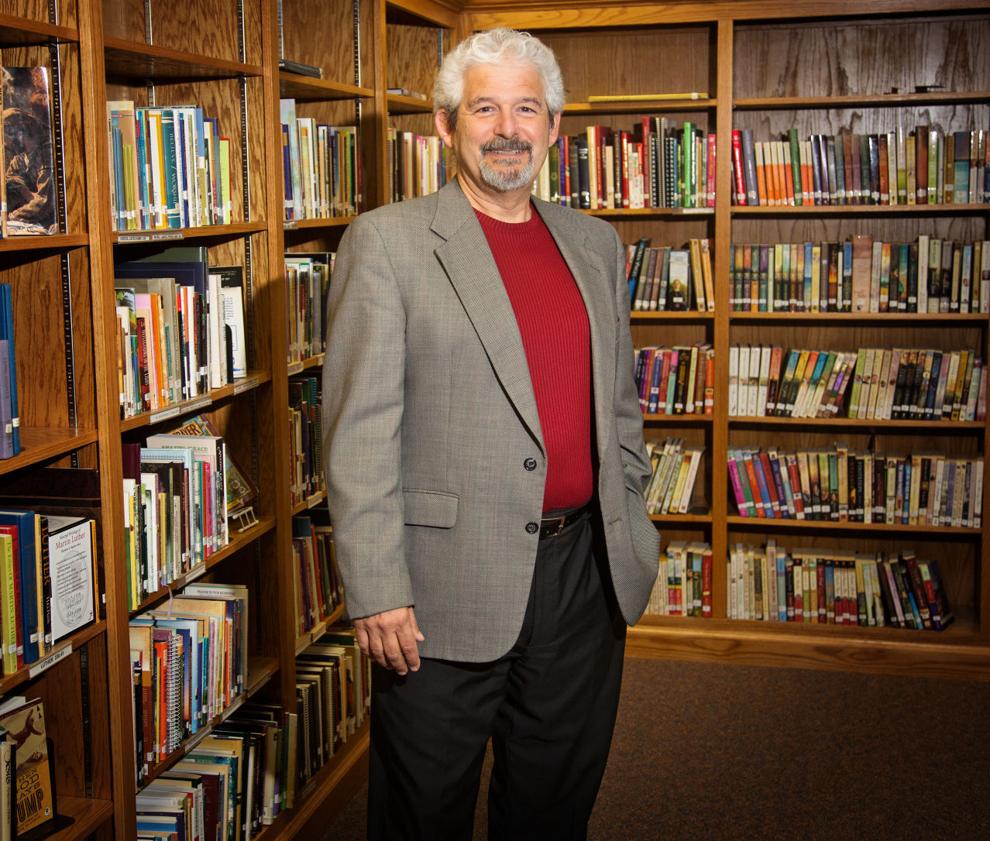 Lincoln Literacy is preparing as though people will arrive next week, even if it won't be for months, Naff said.
The organization held in-person classes over the summer, but recently made the transition back to remote learning. As the Afghan refugees begin arriving, however, they will start providing their services face to face once more. It's a matter of balancing risk over need, Naff said.
"For newly arrived refugees, we think this risk is justified," he said. "We all need to come together and welcome the newcomers who hadn't planned on being here and really need our help getting started."
Many refugees flee their homes with nothing but a single bag, leaving the rest of their belongings behind. Once they arrive in Nebraska, agencies like Lutheran Family Services or Catholic Social Services provide them with a home, a fully stocked fridge, access to health care and other services.
"We are called upon to welcome the stranger," Brodkey said. "And that is very core to who we are as an organization. To serve those who are most in need."
The three agencies in Nebraska working directly with refugees have initially committed to resettling 655 Afghan evacuees in Omaha and Lincoln, the Omaha World-Herald reported. They stress that the number is fluid and likely to grow. And many local people who work with refugees expect that more will come through secondary migration from other U.S. cities.
Lutheran Family Services has committed to resettling 280 Afghans in Omaha and Lincoln. The Refugee Empowerment Center in Omaha has committed to resettling 250. Catholic Social Services of Southern Nebraska has committed to 125.
That's on top of the hundreds of refugees from other nations that the agencies had already committed to resettling in the coming year. And it comes after local refugee resettlement operations had been greatly pared down in the past two years.
With the current situation in Afghanistan, the process for refugees to be let into America has been altered, Brodkey said. Typically, the process can take up to several years before a refugee is resettled in the country, but now they are being ushered in at a quicker pace.
Many of the current Afghan refugees coming to the U.S. have been granted Special Immigrant Visas for their work alongside the U.S. government or military, according to Brodkey.
Once they are assigned a home, they have 90 days of government assistance to get on their feet. Lincoln Literacy, Lutheran Family Services, Catholic Social Services and other agencies help refugees find jobs and learn specific skills.
Resettling refugees in the area is important work, not only for the refugees themselves but for the community as well, Naff said. Once they are settled, they have jobs, create businesses and become productive members of the community.
"It's difficult for those of us who have led a peaceful life to imagine just how awful it is to have to flee your home with almost nothing," Naff said. "To find yourself in a completely unfamiliar country and culture."