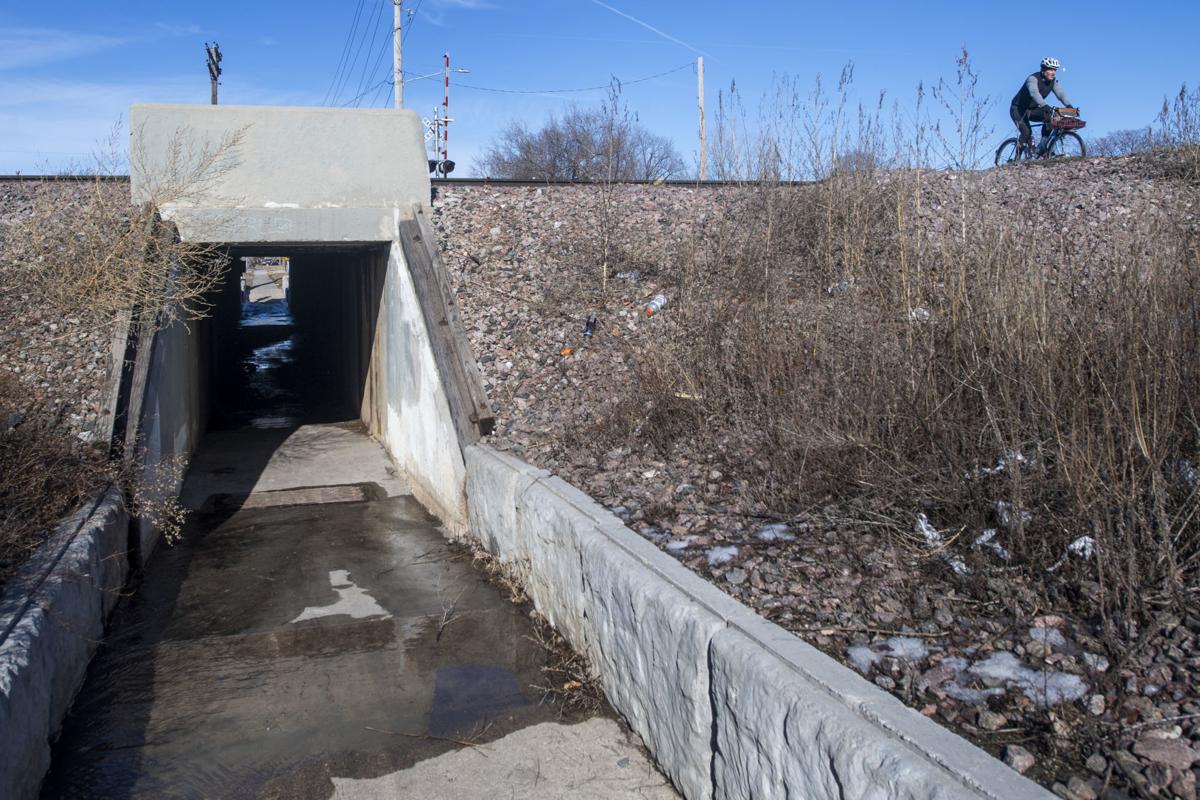 The sketchiest stretch of Lincoln's 130-mile trail system carries cyclists through a dim, dank and narrow tunnel beneath a half-dozen sets of train tracks.
And then down a rock-covered stretch of West J Street busy with heavy equipment from a cluster of construction companies.
"It's just not biker-friendly," said Mary Torell, a Great Plains Trail Network board member. "You don't know what's going to jump out at you."
But the longtime detour in the Salt Creek Levee Trail could disappear later this year, replaced by a smoother and safer connection that will provide an uninterrupted route from Van Dorn to Superior streets.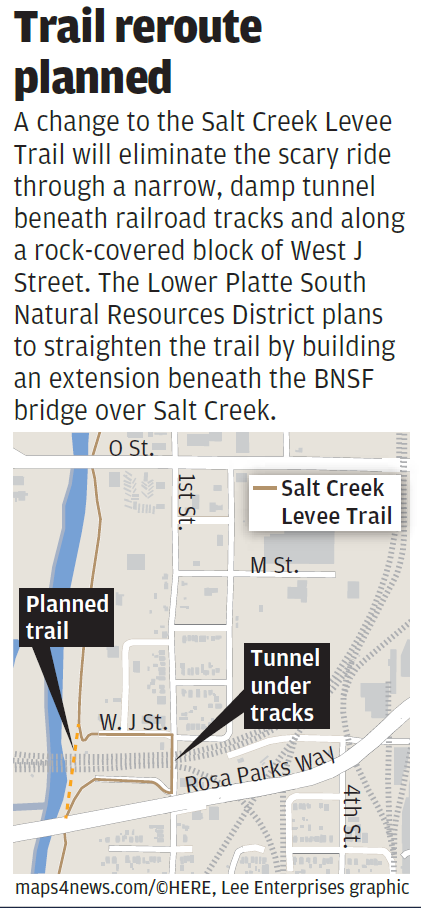 The Lower Platte South Natural Resources District has spent a decade preparing for the project, which would add a 1,000-foot stretch of limestone trail beneath the BNSF Railway's Salt Creek bridge, said Ariana Kennedy, the district's resources conservationist.
Now when the trail reaches the tracks, it takes a jog to South First Street — and the tunnel and West J.
"It's got to rank right up there as one of the least-inviting tunnels we have," said J.J. Yost, planning and construction manager for the Parks and Recreation Department, which maintains the natural resources district-owned trail. "It feels like you're entering a pretty confined box; it's kind of long, and therefore it's kind of dark when you get to the middle."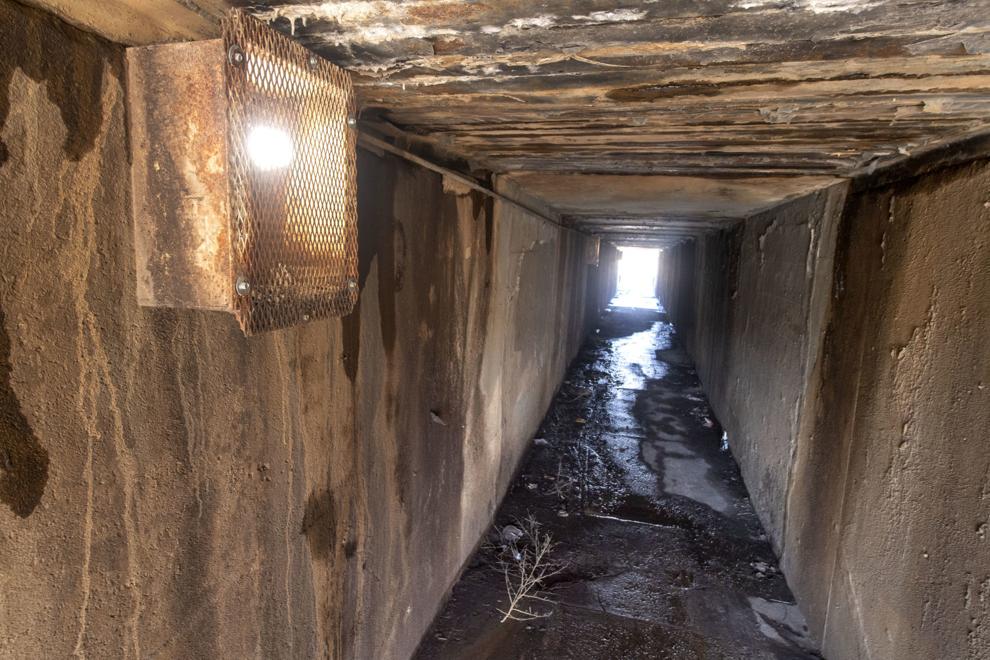 It also floods, Kennedy said. "People put rocks in there so they can walk across the tunnel without getting their feet wet. It's definitely a safety issue."
And it can scare walkers and bikers away, Yost said, sometimes leading them to trespass beneath the railroad bridge to avoid the tunnel.
The new connection will be similar to other crossings along the 4.5-mile trail, which hugs the creek and dips below nearly a dozen bridges.
Kennedy didn't yet have an estimated cost, though a mix of federal funds, Railroad Transportation Safety District money and private donations will pay for it, she said.
And she didn't know when work will start, because the project has been dependent on environmental permits and agreement from the railroad. But she hoped the work — which could take six to eight weeks — will begin sometime this year.
Great Plains Trail Network members are looking forward to it, Torell said.
"I know people in our group are anxious for that to get underway and to fix that ugly area," she said. "The first time I was down there, that just creeped me out."