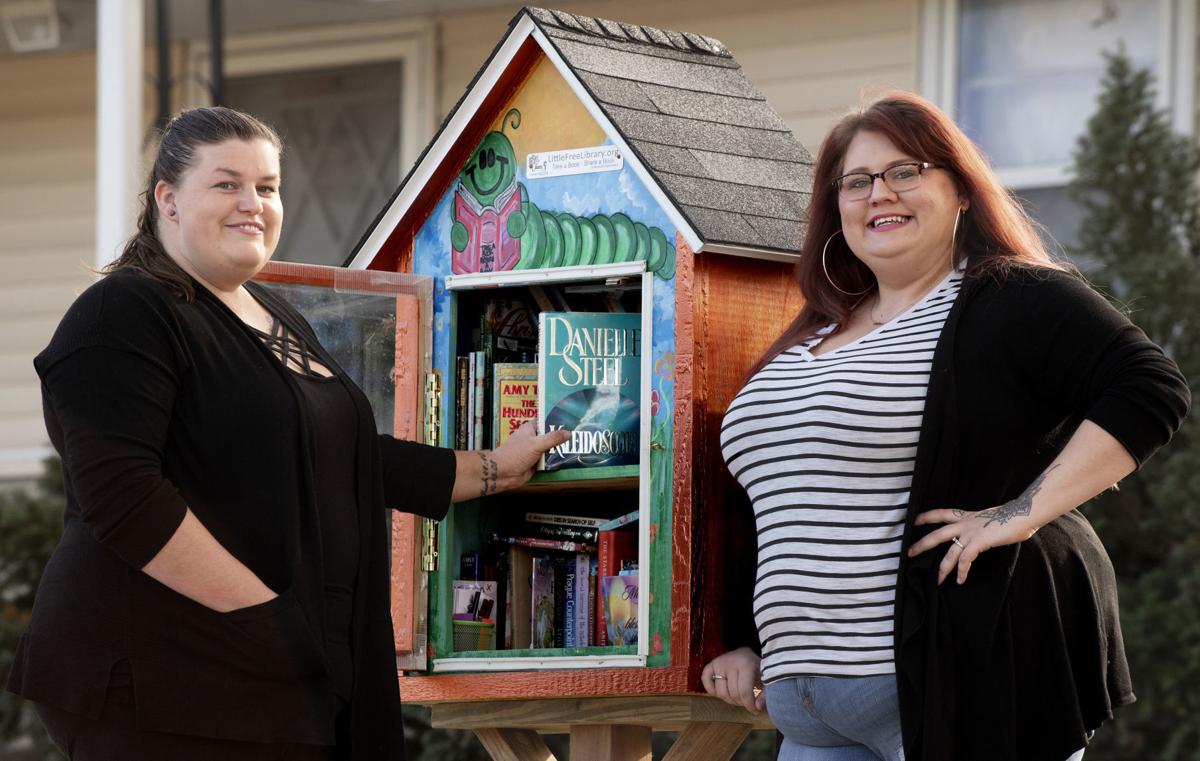 Jess Parker had three hours, 80 Danielle Steel novels, a map and a friend with a Sharpie.
Parker drove while Kelsey Betts opened books and wrote frantically on their inside covers: "Donated in memory of Dianne Parker."
Each time the pair reached one of Lincoln's Little Free Libraries, they stuck in a handful of hardbacks.
Dianne Parker was her mom, Jess Parker said Tuesday.
"She was a shopaholic and she loved books. She probably had 5,000."
She died in 2012 from a rare form of cancer and her daughter ended up with all of those books.
Parker sold some at her mom's estate sale and sold others by the toteful on Facebook.
But for the longest time, she held onto her mom's Danielle Steel collection.
Steel was her mom's favorite author, Parker explained. Every time a new novel was released, she would rush out to buy it.
"She very much treasured them. She wouldn't let anyone else read them."
And after she was gone, her daughter — now a mother of three — didn't want to read them.
"I wasn't appreciating them and I highly doubted my children would want to read them."
She tried to sell them on Facebook. No takers.
You have free articles remaining.
She called the city libraries to see if they had room on their shelves.
Before she got a definitive answer, Betts suggested the town's Little Free Libraries.
"She thought they might catch your eye in a little library and people who liked to read would appreciate them."
It was a Friday. Parker's youngest was in preschool for the morning.
Off they went, determined to get the books delivered in that three-hour window.
Parker figures they made it to 20 libraries with the Sharpie-inscribed romance novels.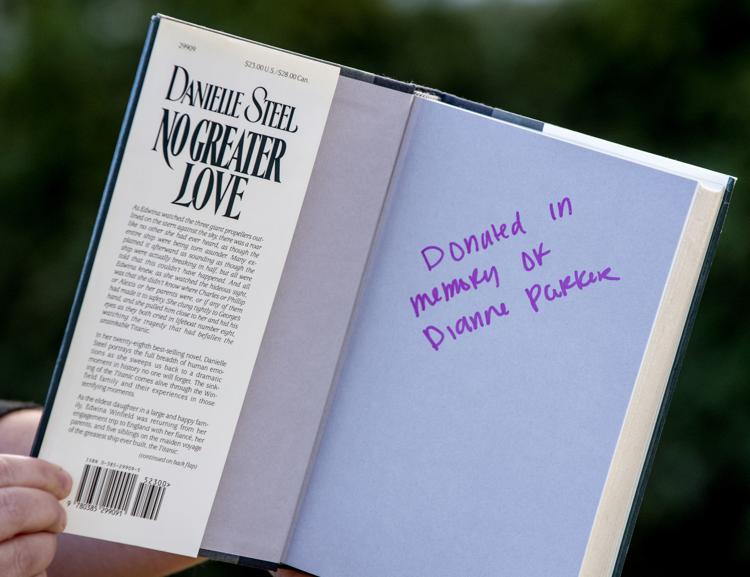 "And it was cool seeing all the libraries."
The newspaper box library. The bicycle library. The Tower of Tales library.
Several days later, a post showed up on the Lincoln Little Free Libraries Facebook page.
A photo of an open book and an inscription written in pink Sharpie with a row of romance novels behind it, all by the same author.
"Not sure who Dianne Parker was but she must have loved Danielle Steel books because recently several of those books were donated in her memory, Sheree Pokorny wrote. "Very sweet!"
Betts found the post and shared it with Parker, who supplied the backstory to Pokorny and the rest of Lincoln's Little Free Library owners, who were likely wondering the same thing.
"We figured people were noticing it," Parker said. "We really stuffed a lot in some of them."