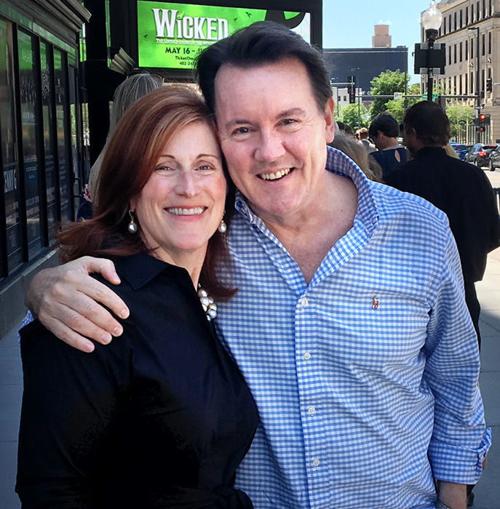 Kathleen Allan's first email arrived in May, back when deaths from the coronavirus were climbing and the country was still figuring out the changing science behind the pandemic.
"As a retired nurse, I feel there is such a huge need for continual public health education on COVID," the Lincoln woman wrote. "I'd really like to see a 'campaign' to get people in Lincoln wearing masks."
As the months passed — and the numbers of dead rose in frightening fashion — Allan and I sent emails back and forth, cheering the Lincoln mask mandate, crestfallen by waves of rising cases across the land.
She sent me statistical models from researchers and remained vigilant in her own isolation from the wider world, a rare immune deficiency disease putting her at high risk if she were to contract the virus.
We'd met years ago, when Allan had organized local efforts for CAUSE — a national organization to help wounded soldiers at Walter Reed and other military hospitals during the Iraq war.
The Lincoln group hosted "Coffees for CAUSE," collecting socks and razors and DVDs and books.
Allan called or sent the occasional email after that, sometimes gently chiding me when our politics clashed and she felt I was being unfairly harsh. She was kind and smart and thoughtful with her words.
The way she was during these long months of COVID-19.
"I just care about our community and I want to save lives," she wrote this spring, recommending a doctor who used his social media platform to educate.
And she didn't just care about saving lives; she cared about the lives lost.
"I am so frustrated about how this public health crisis has been handled at the state and federal levels … it didn't have to be this way.
"My heart is just broken and burdened for this country."
In August, she sent a link: "Few Signs of Collective Mourning as the United States approaches 170,000 Coronavirus Deaths."
She found the story both interesting and concerning, she wrote.
"Something is very wrong in our society."
In early September, as the number of dead soared, she sent another story: "Why our minds can't make sense of COVID-19's enormous death toll."
And a few weeks ago, she was done talking about it.
She wanted to do something, she told me. And with help, she has.
It's called: A Time of Remembrance to Honor. Hope. Heal.
It's this Saturday — 10/10/20.
Her friend, Mark Markham, came up with the date during one of their frequent phone calls bemoaning the state of the country, everyone locked in their own corners, not looking up.
"We both agreed we needed to 'do something,'" Allan said last week.
Markham is an internationally renowned pianist living in Baltimore. Allan heard him play with Lincoln's Symphony Orchestra in 2015, moved to tears by his music.
She wrote to him, expressing her thanks and the emotions she felt — joy for the first time since she lost her parents that summer, just 27 days apart.
And an urgency to take action in the face of a national silence.
"Those of us who have experienced loss know how much it means just to hear someone say, 'I am so sorry for your loss,'" Allan says. "We need to do that as a society."
A friend in Cleveland designed the simple visual. "Wherever you are, let's join together 10 minutes to remember those who have lost their lives to COVID-19. Please take time to reflect and pray in your way to honor the victims of this virus."
Her niece, Ashley Bernardi, in Washington, D.C., with her own marketing firm, had an idea: 10 minutes of prayer and reflection, starting at 10 a.m.
Bernardi and her group at Nardi Media wrote a news release and began spreading the word.
Over these long months, Allan has mourned the collective losses, her anger and frustration mounting over the lack of national empathy.
"I think the numbers are so big that they don't translate into somebody's mom, somebody's child," she says. "It's like it didn't happen."
The woman who has devoted herself to doing — from Junior League to the Friendship Home, to Random Acts of Kindness groups and her daughter's schools — couldn't not do something during a devastating pandemic.
"Some kind of message of hope. Something small we can all do."
She posted the details on her Facebook page Sunday morning and people shared.
"In a terrifying time where news is happening faster than ever and we're getting no comfort, no empathy, from our leaders, this is a small action we can take to honor the more than 200,000 Americans who have died in this pandemic and their families," one of them wrote on her own page. "Millions of us are grieving other losses. Lost jobs, high medical bills, family members with lasting medical complications from COVID, loss of routines. … The first step to healing trauma is acknowledging it."
By Monday, a news release was complete and Allan began hearing from people across the country who promised to spread the word and to stop what they are doing Saturday morning to pause to remember. A professor at Georgetown. A former Husker volleyball coach. A yoga instructor in California.
Allan hopes the idea takes off.
She hopes there will be church bells ringing "across the land" at 10 a.m. on 10/10.
"My ultimate hope is a return to I am my brother and sister's keeper."
Photos: Lincoln during the pandemic era
Memorial Stadium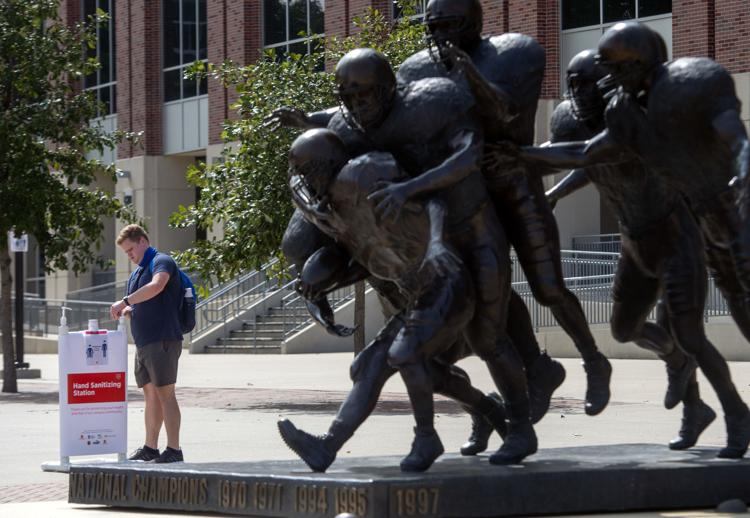 Coronavirus Bible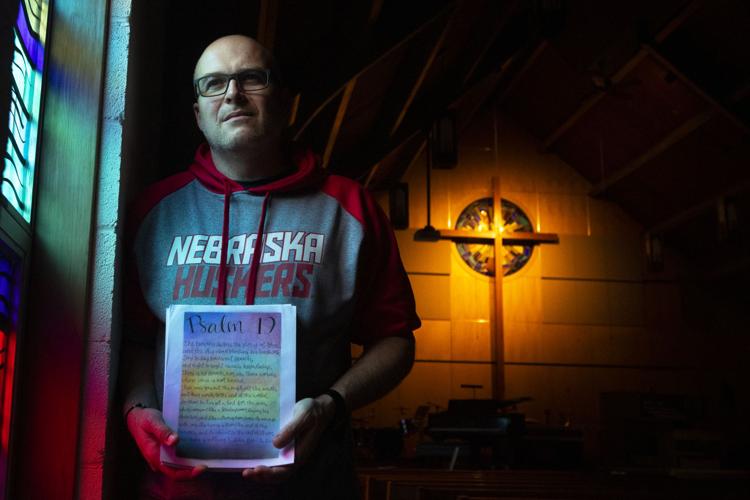 Anti-mask rally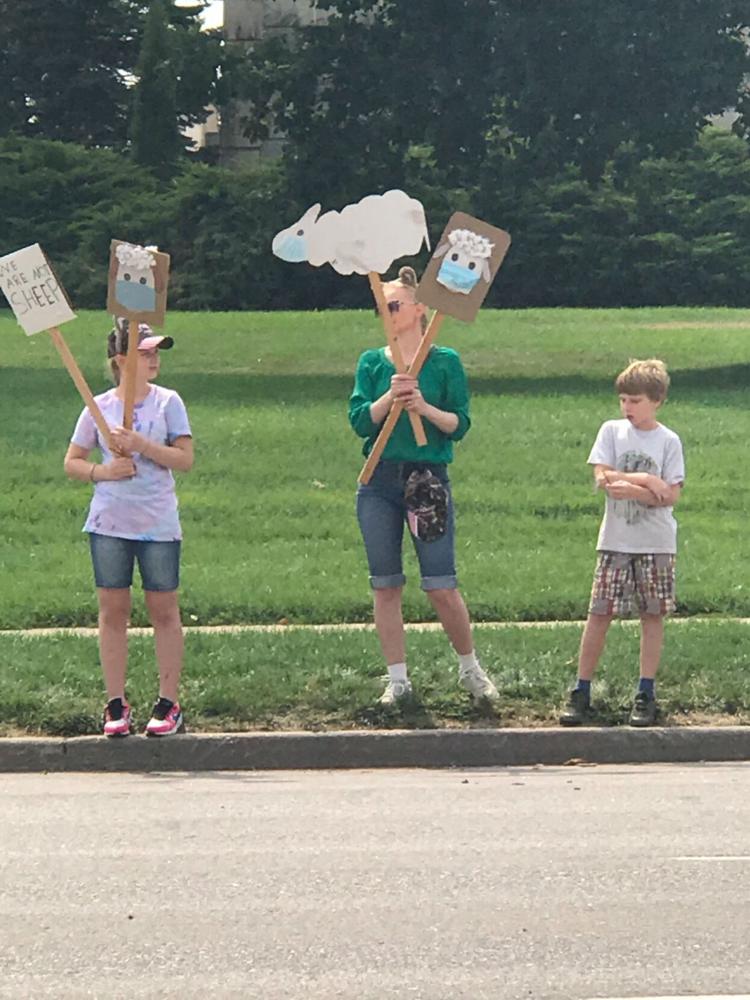 No Football Saturday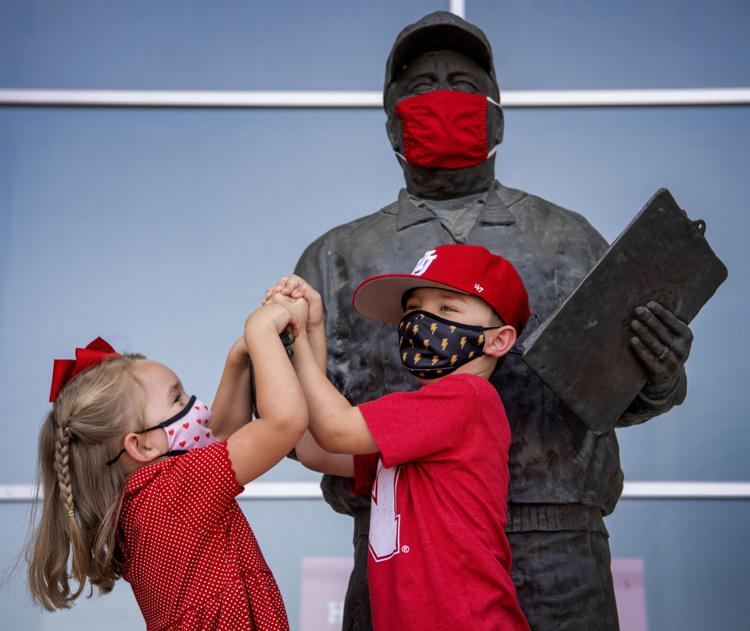 Lincoln Southwest volunteer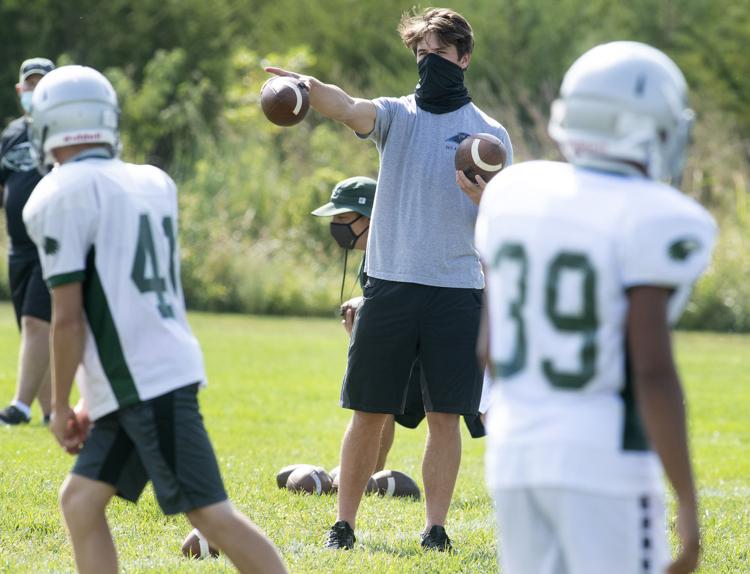 DMV lines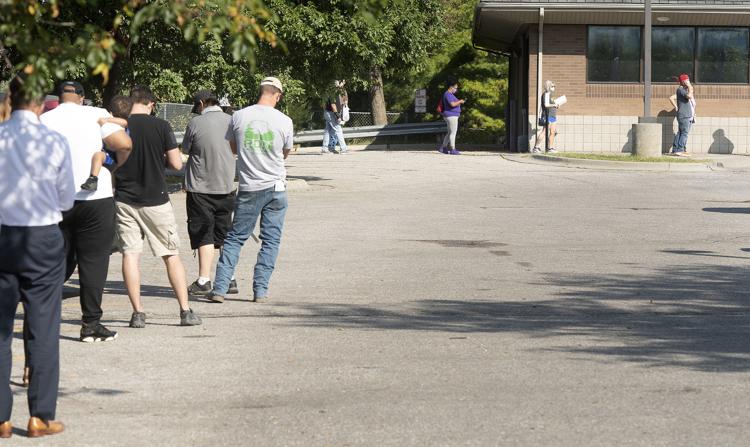 Mother/son art project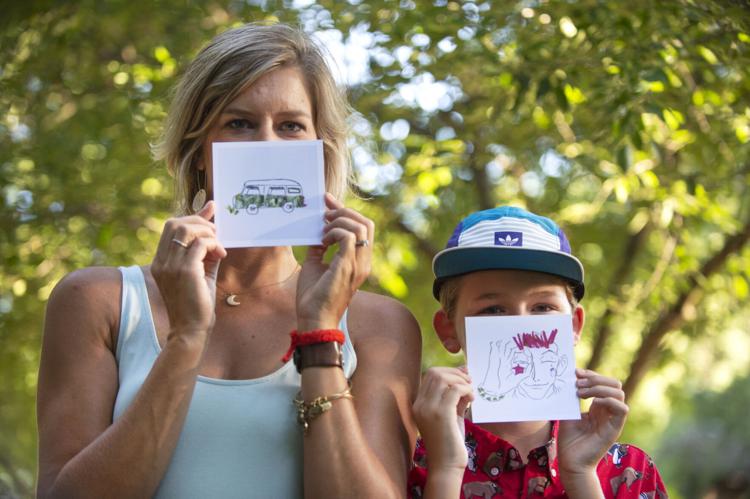 UNL in-person class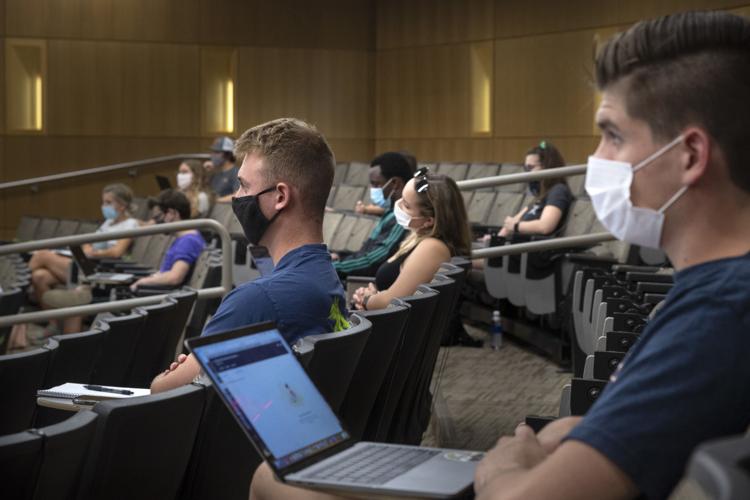 Farmers Market influencers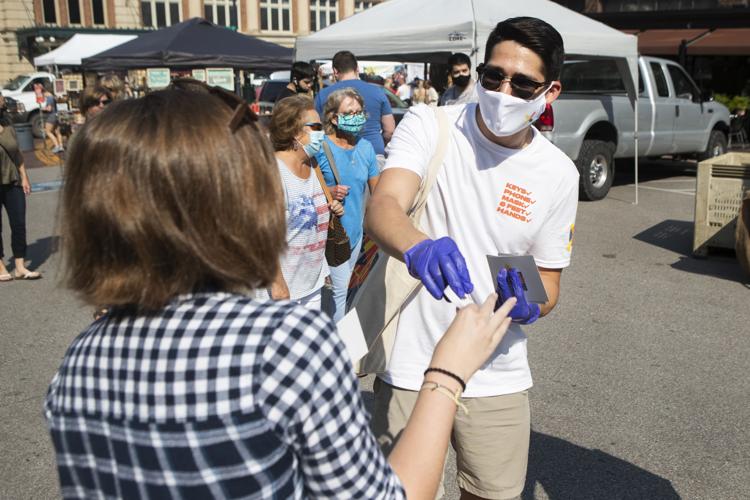 Iguana's Pub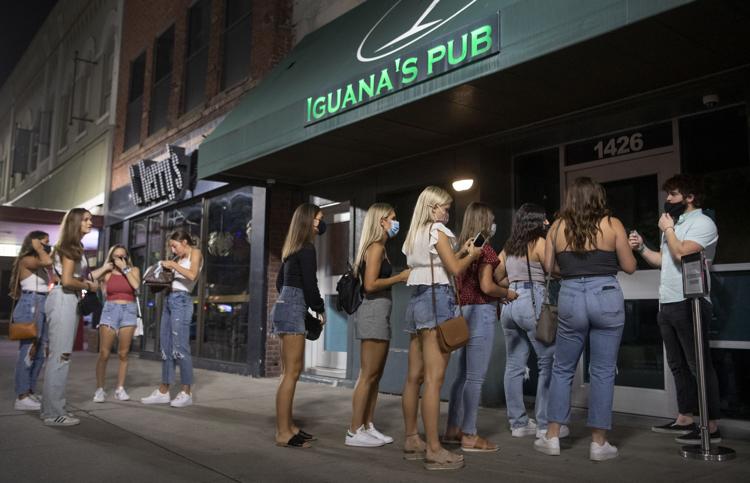 Remote learning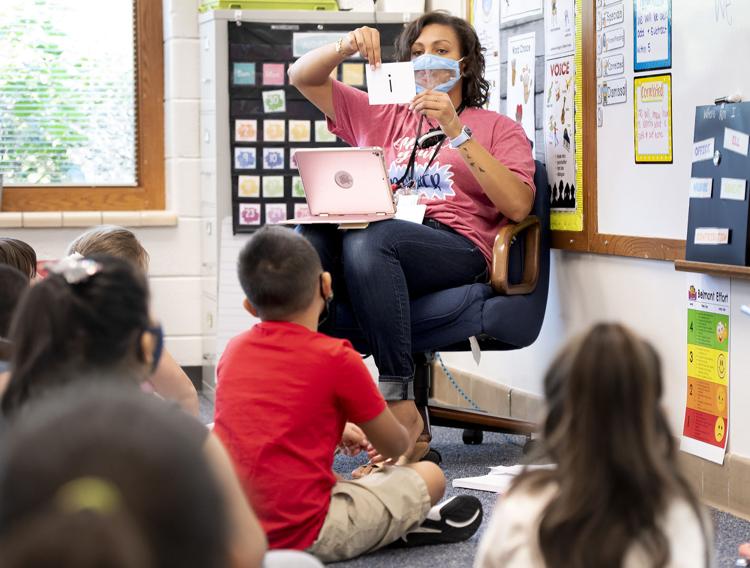 Soccer With Masks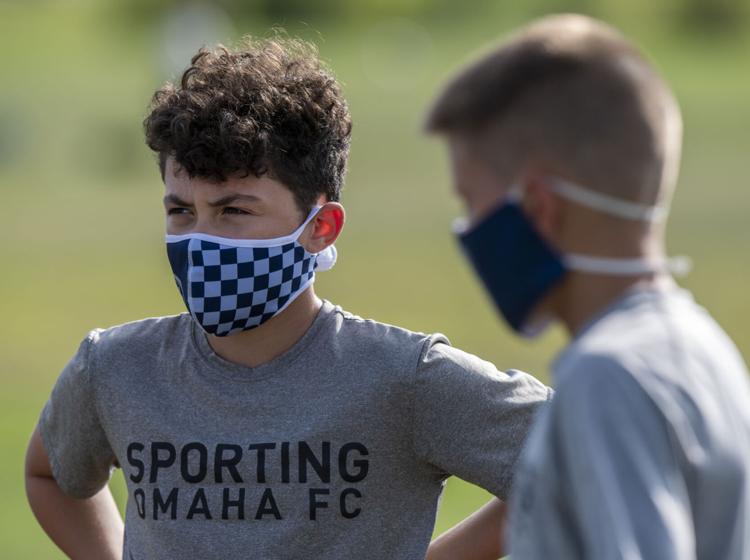 Weeping Water vs. Fillmore Central/Exeter-Milligan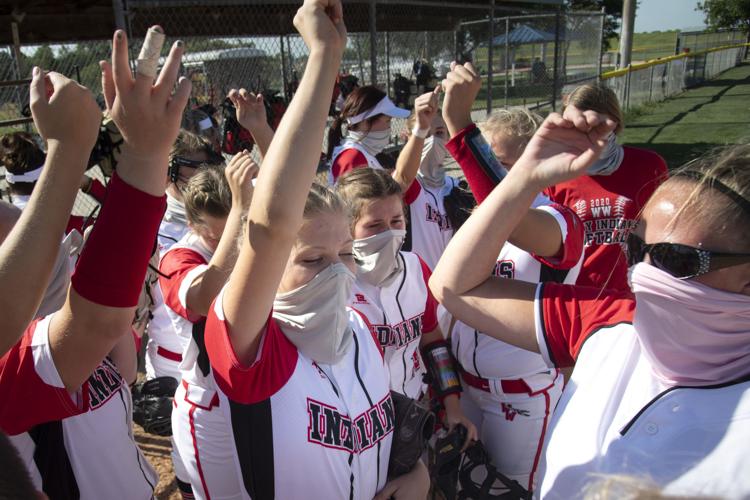 City Council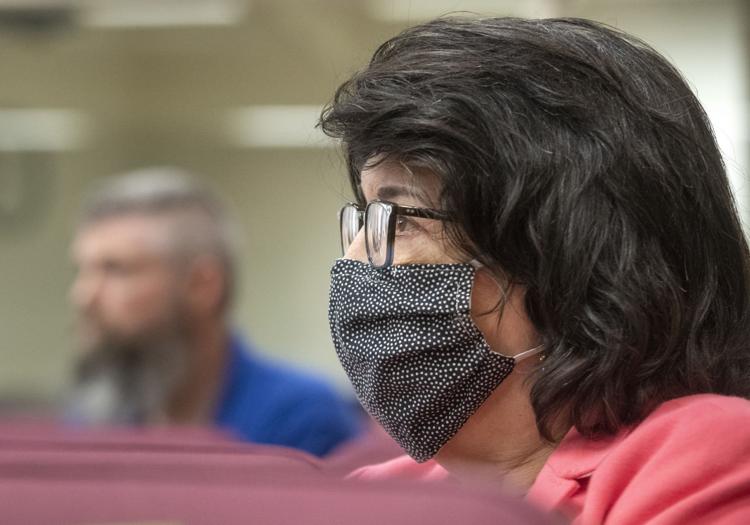 Back to UNL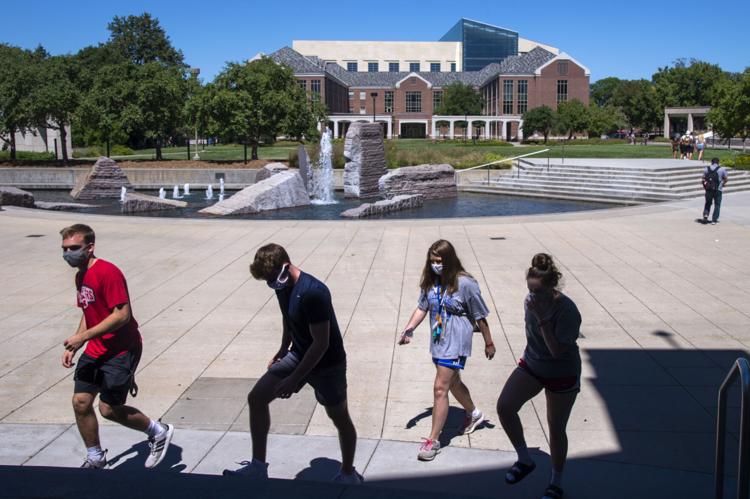 First day of middle school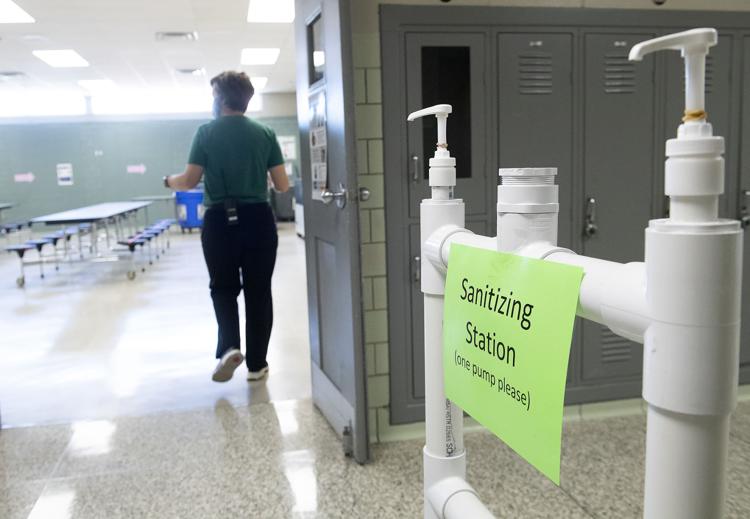 Ukulele Class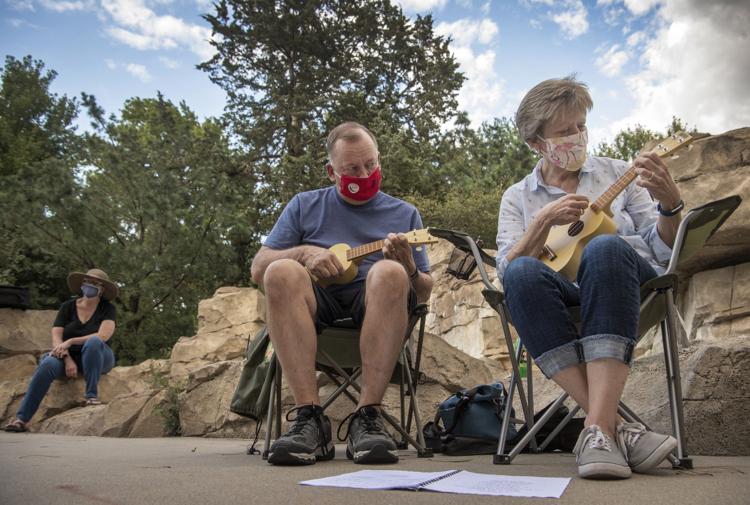 First day of school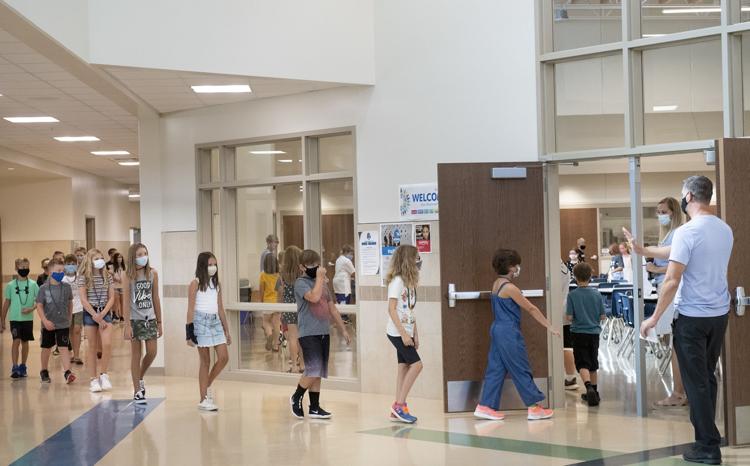 Pius X volleyball practice
Lincoln mile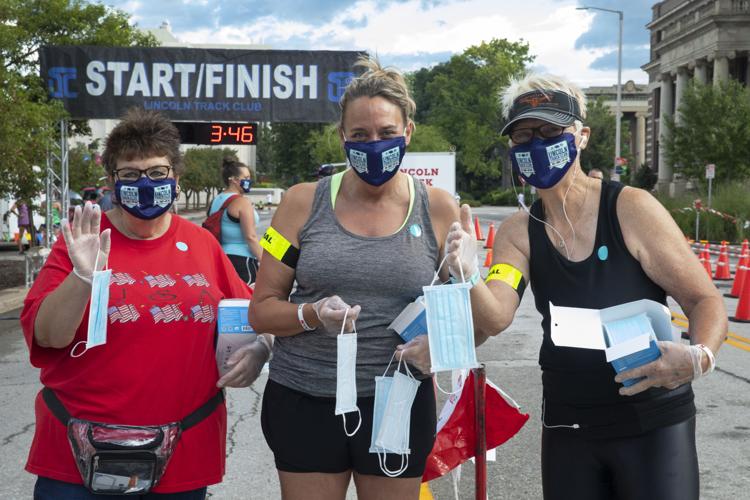 Madsen's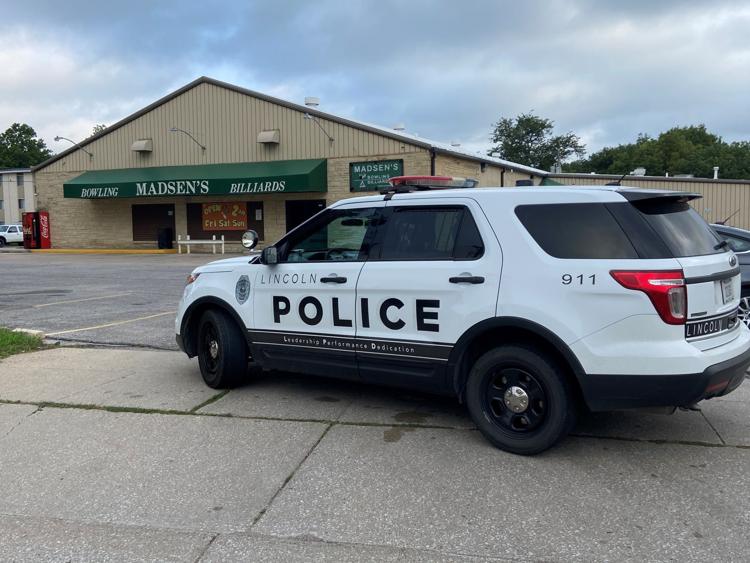 Flower shop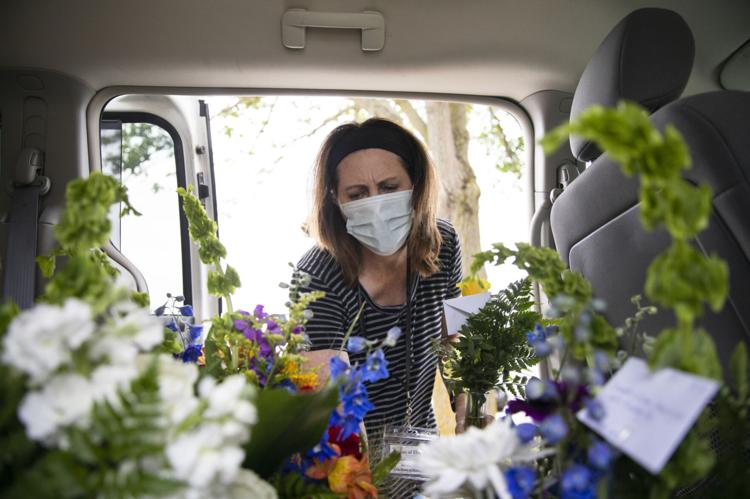 City Council BLM protest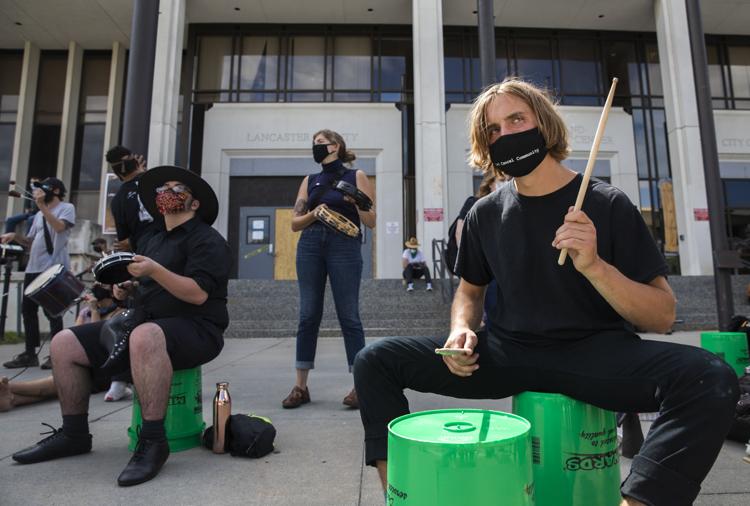 LPS Protest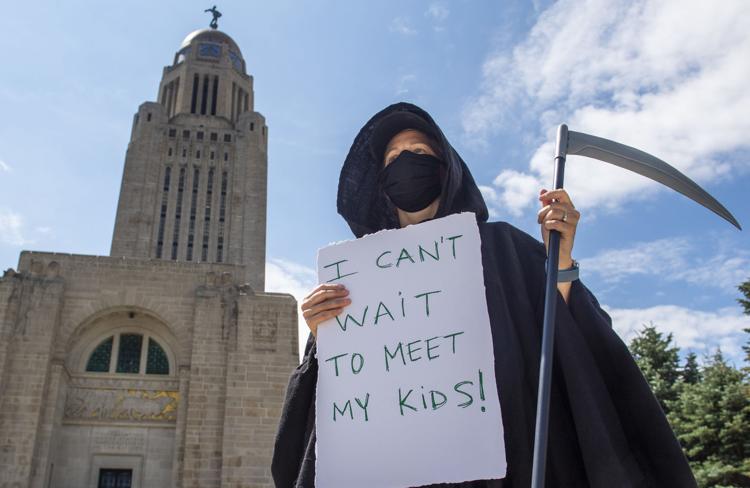 Beach Boys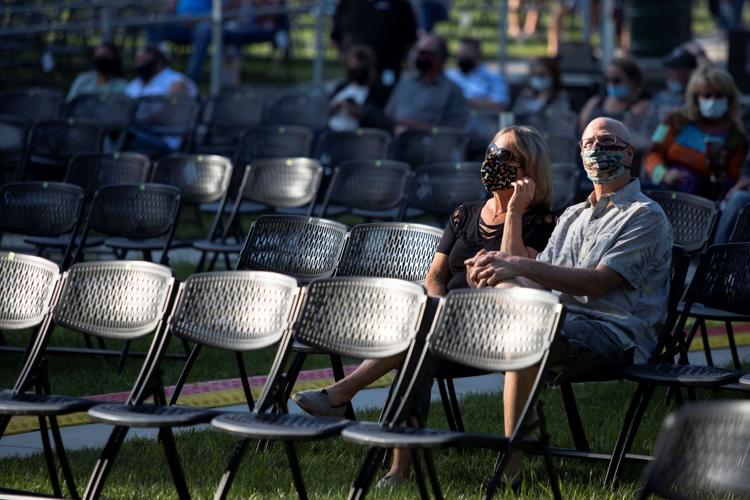 Rally and hearing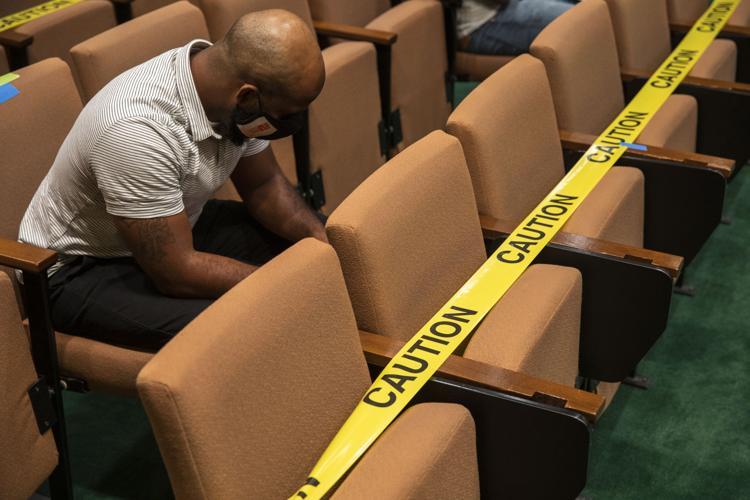 Mask Video DeLones
Lincoln High School readiness days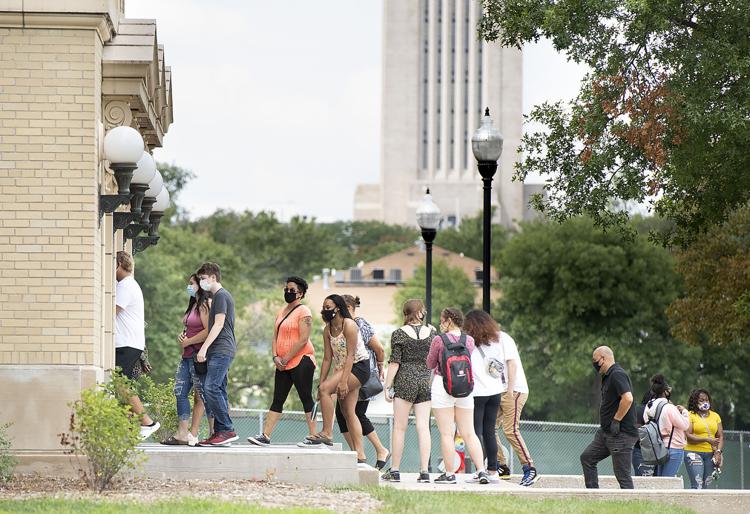 Lancaster County Super Fair
LPS board meeting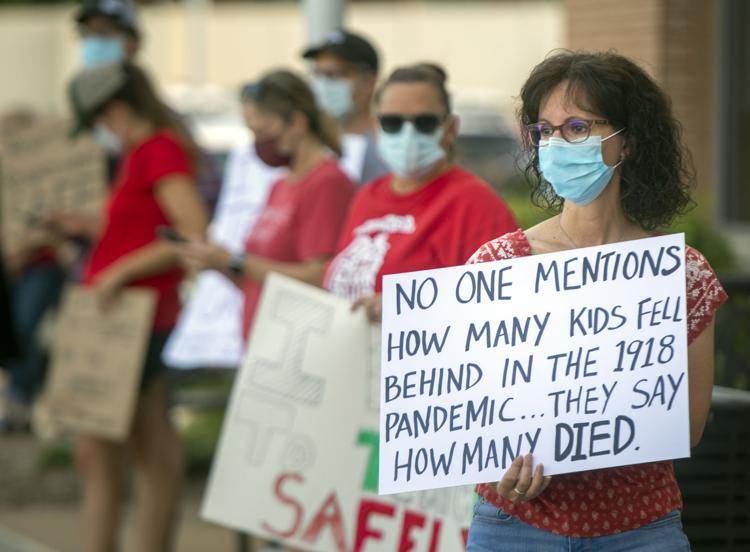 Meatpacking workers rally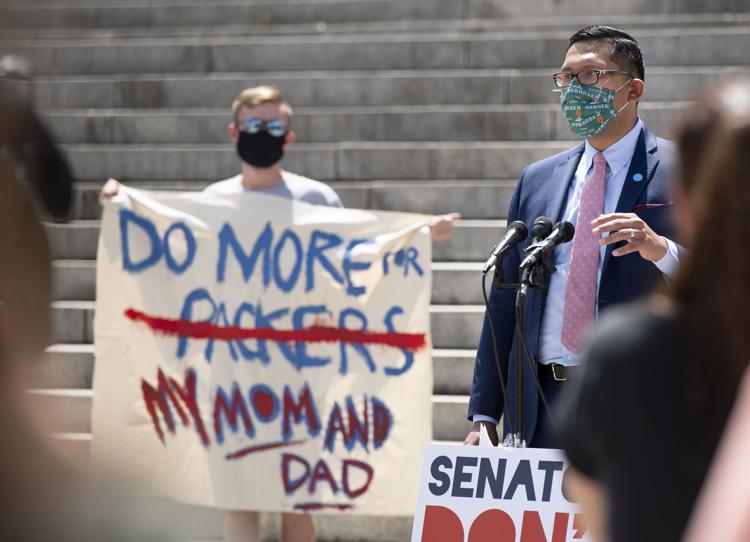 Legislature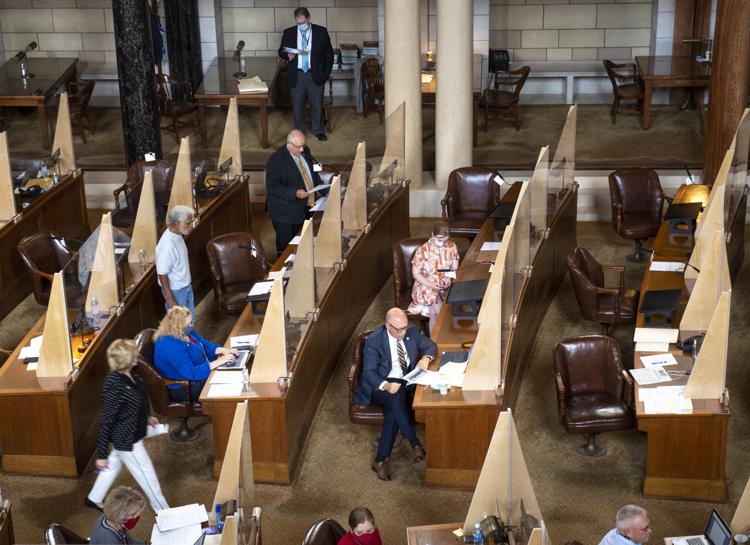 Lincoln Northeast graduation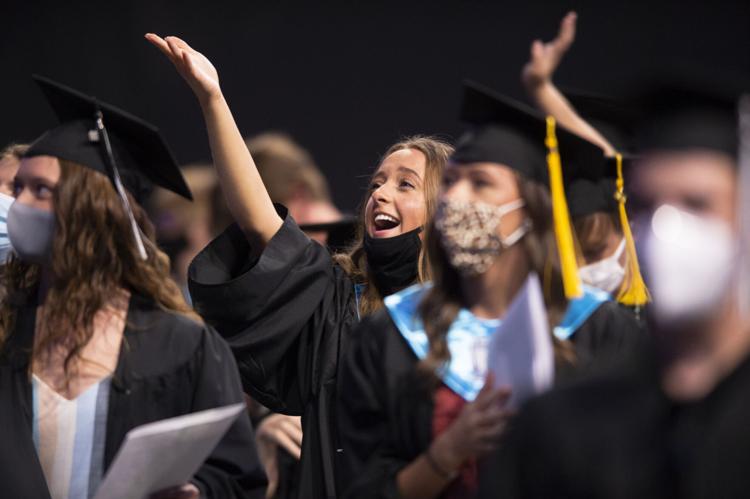 Gov. Ricketts address Legislature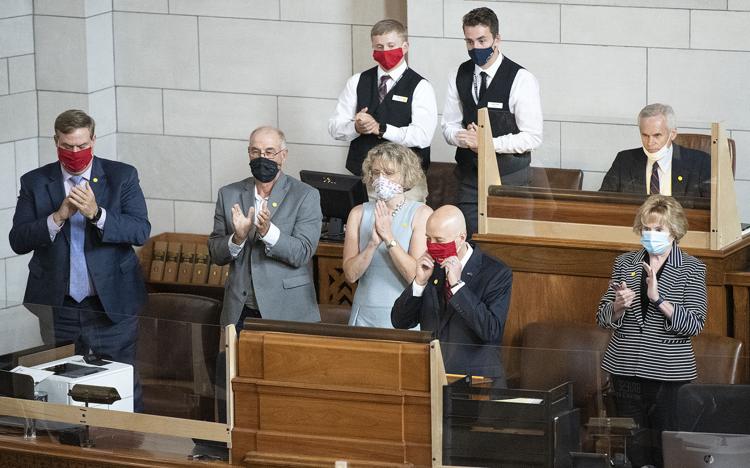 Drive-thru Bible School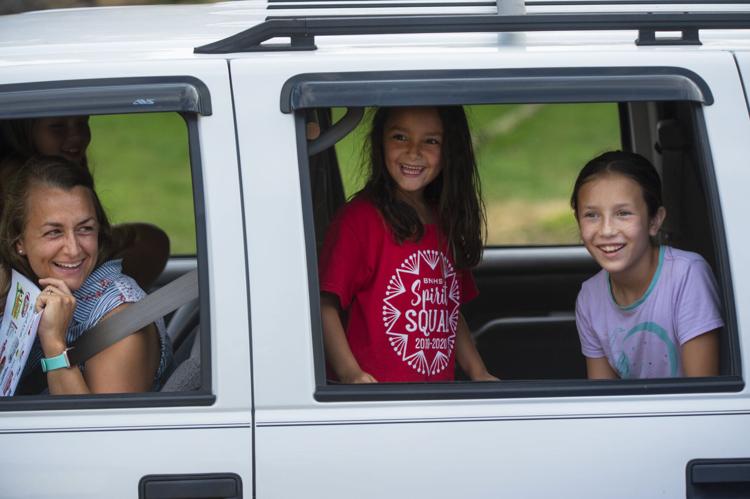 Mask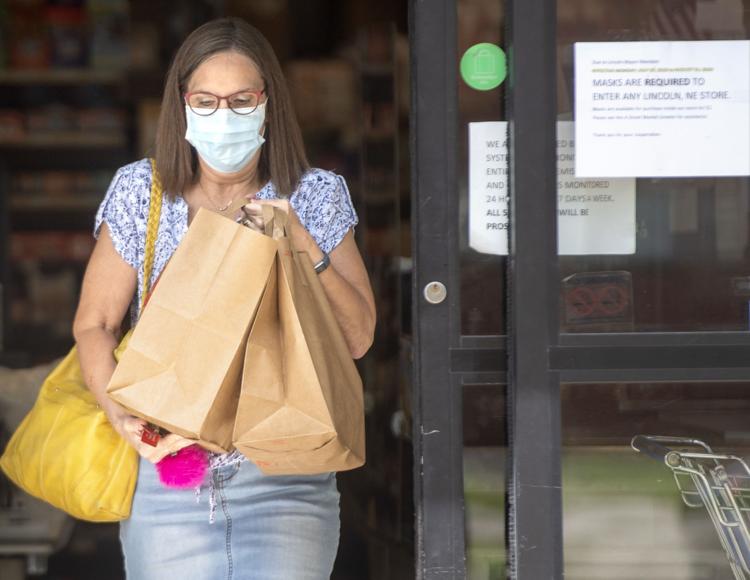 Legislature resumes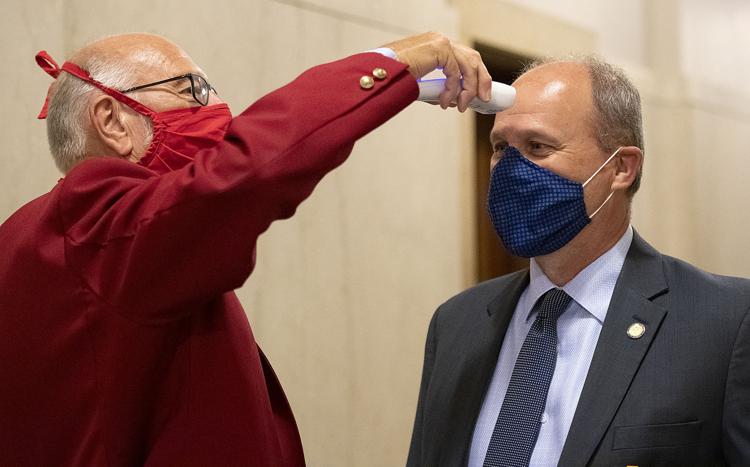 LPS virus teachers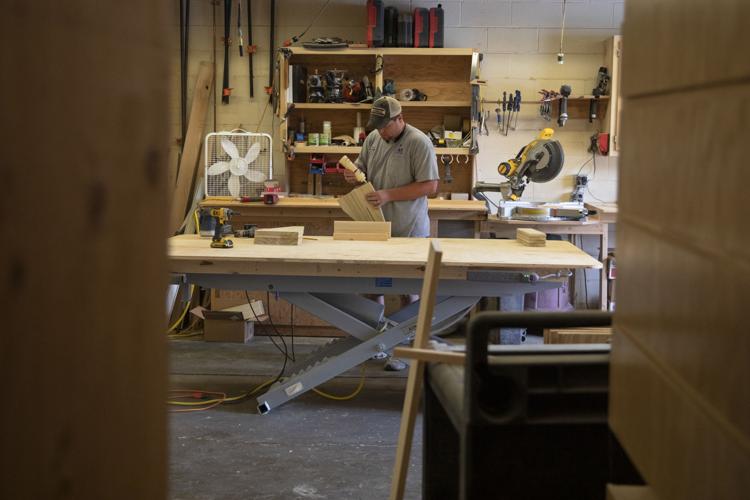 Shrine Bowl, 7.11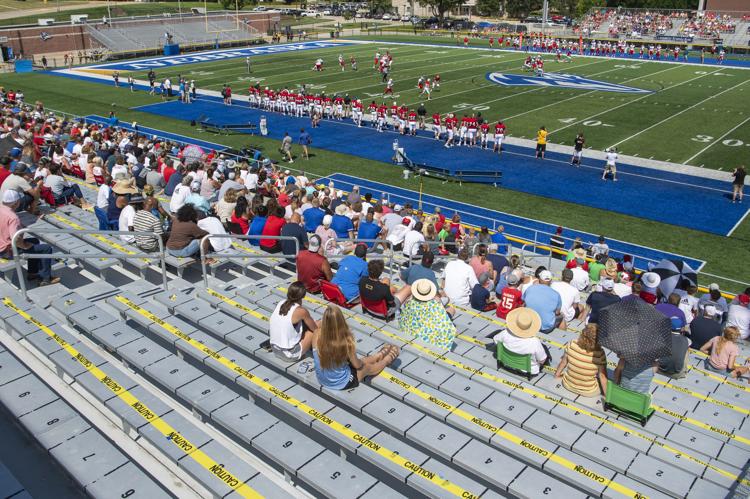 Make A Wish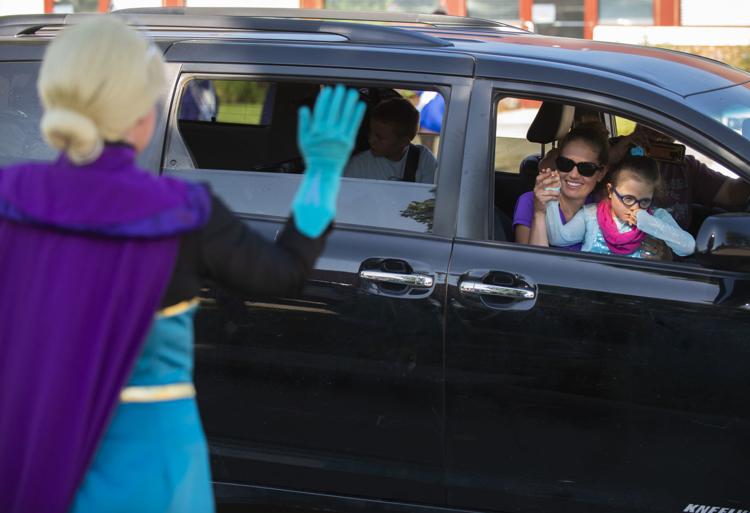 Girls basketball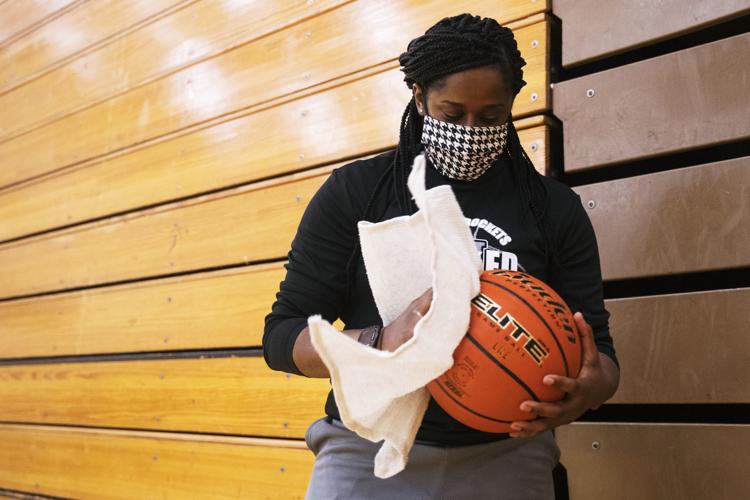 Masked Archie the Mammoth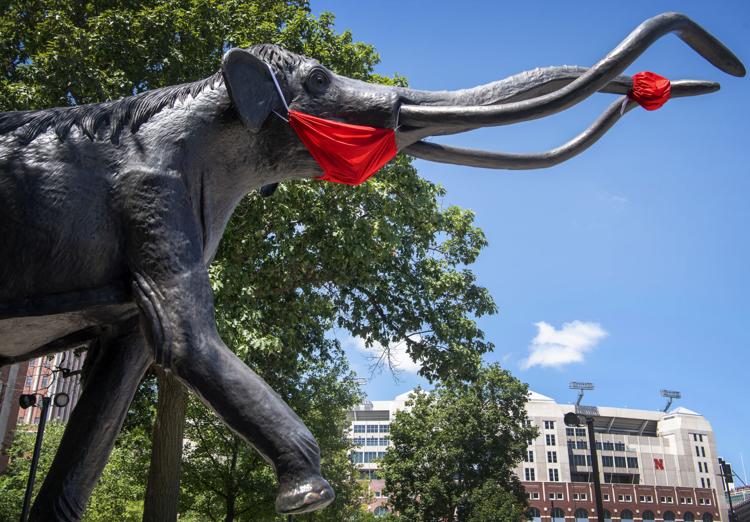 First Jury Trial in Four Months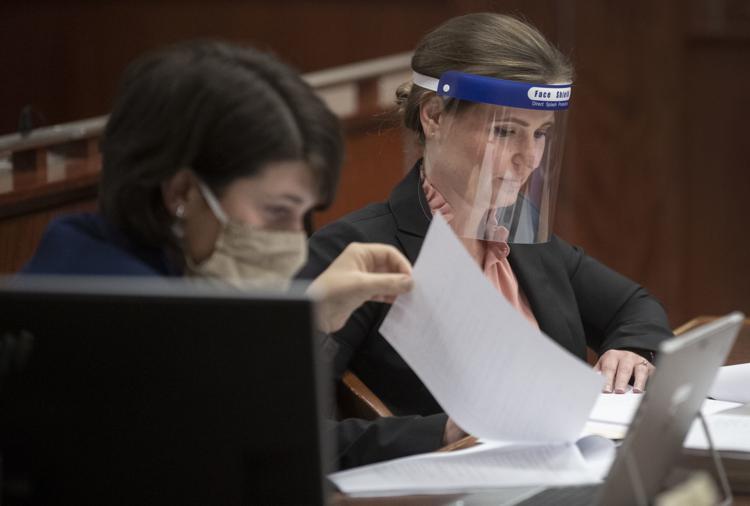 Lincoln Children's Museum Reopening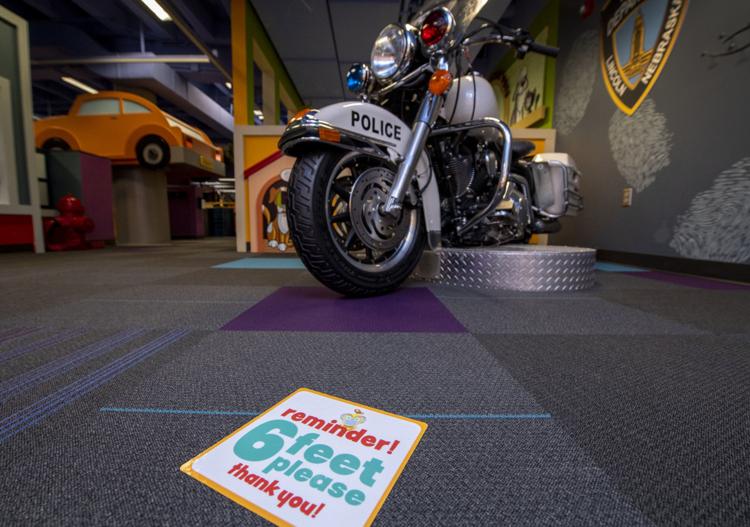 Community Learning Center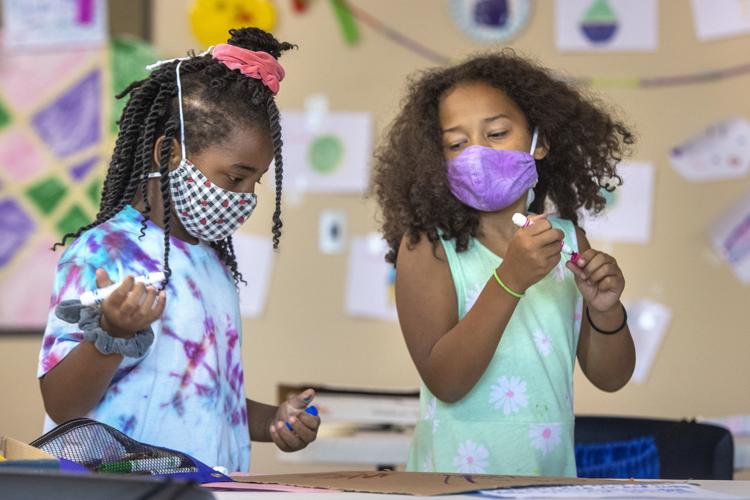 Lincoln Community Playhouse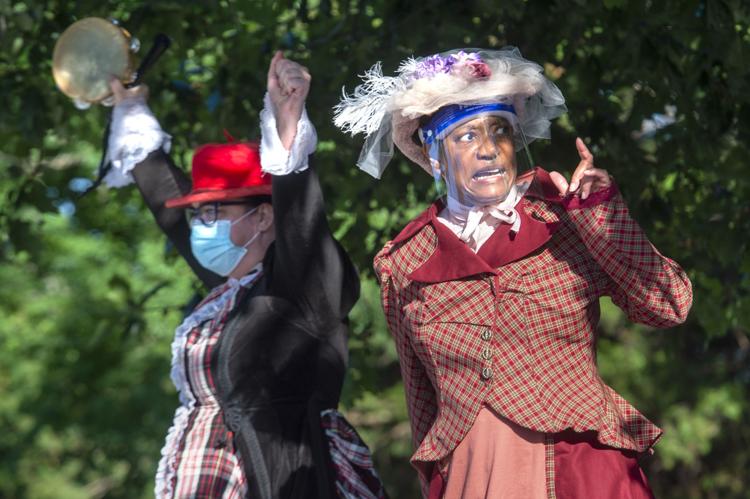 The Kindler Hotel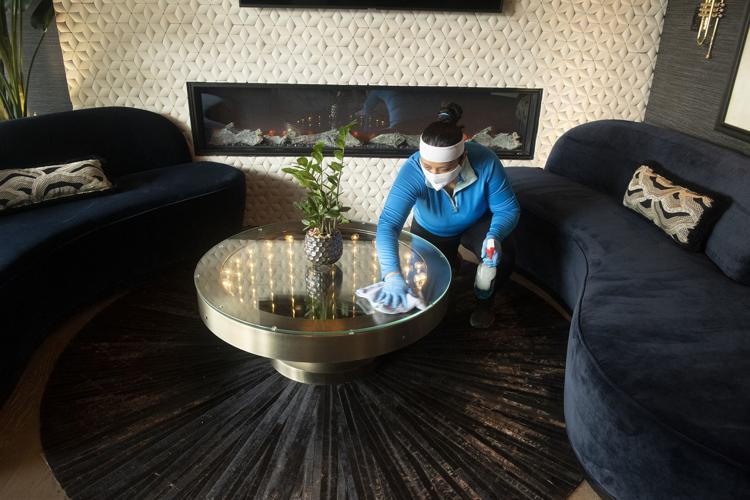 Garth Brooks Drive-In Concert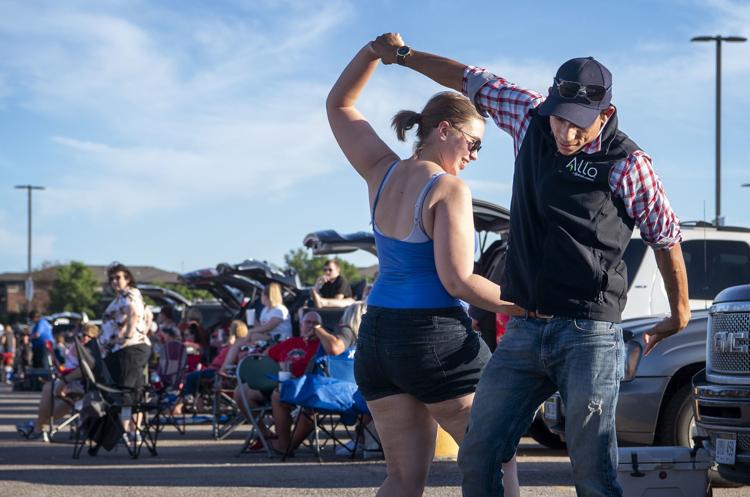 Naturalization ceremony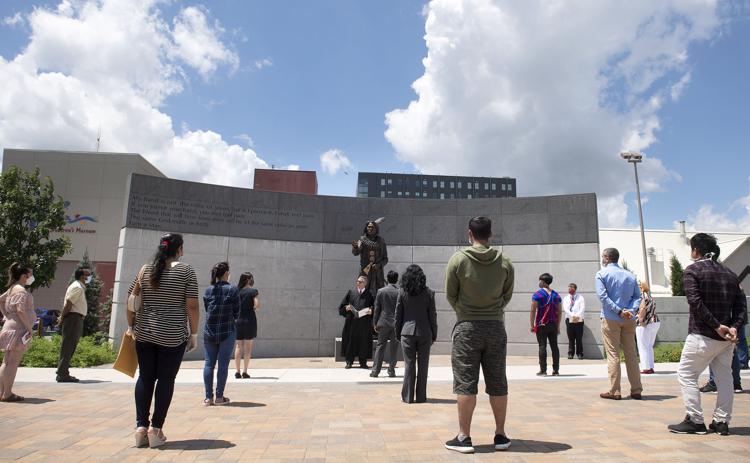 Urban Air Adventure Park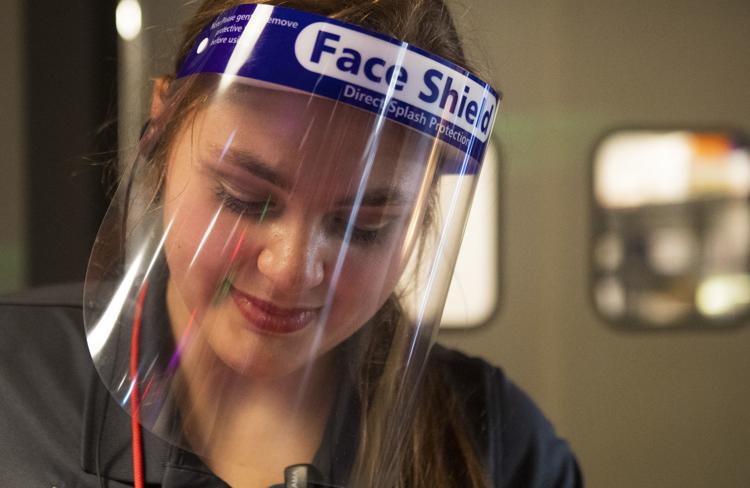 Juneteenth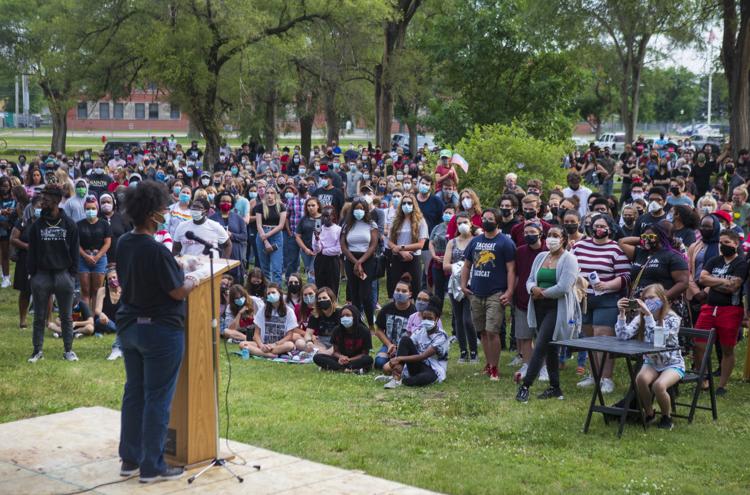 Gere Branch Library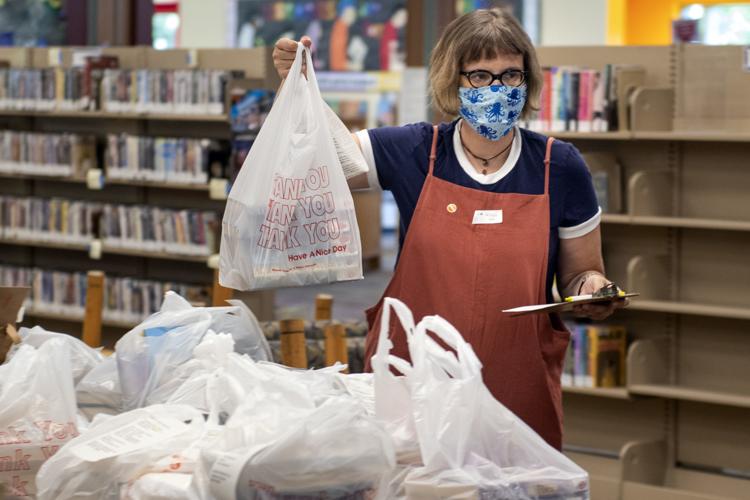 Music on the Move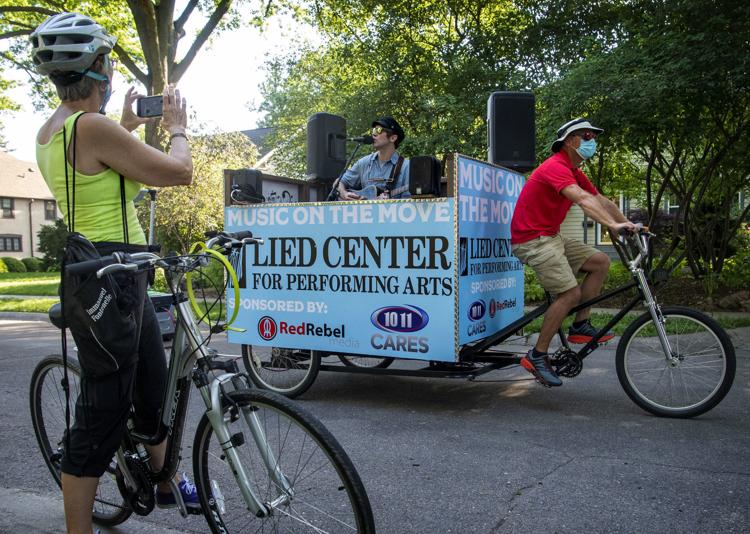 Pool Reopenings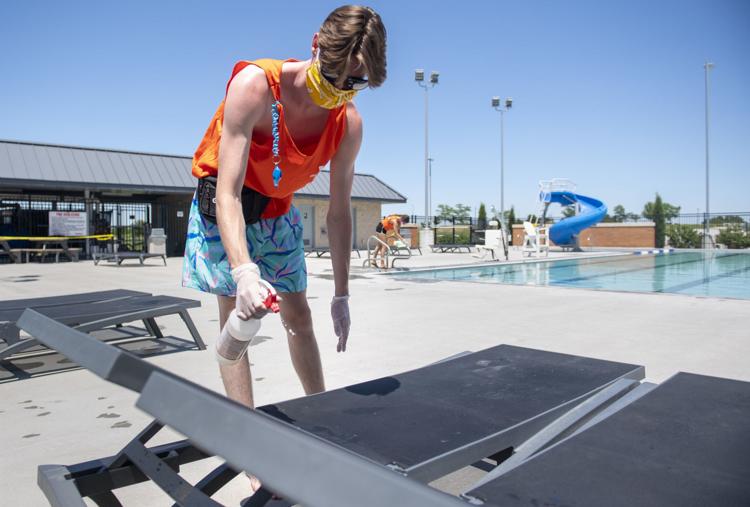 Judiciary Committee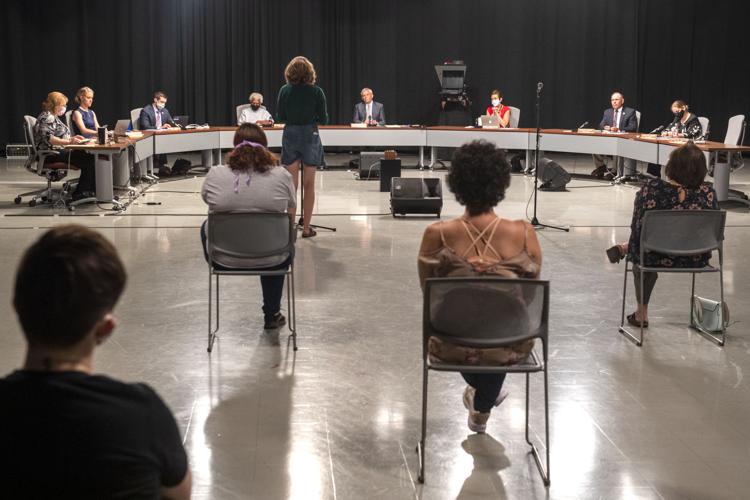 Eagle Raceway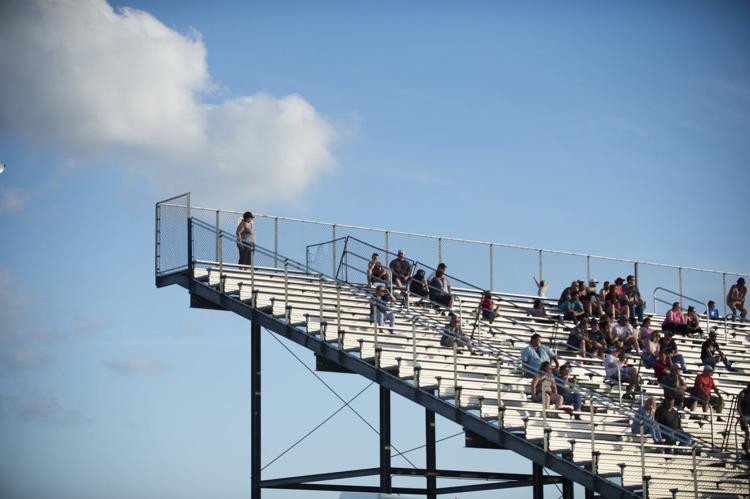 Bars Opening in Lincoln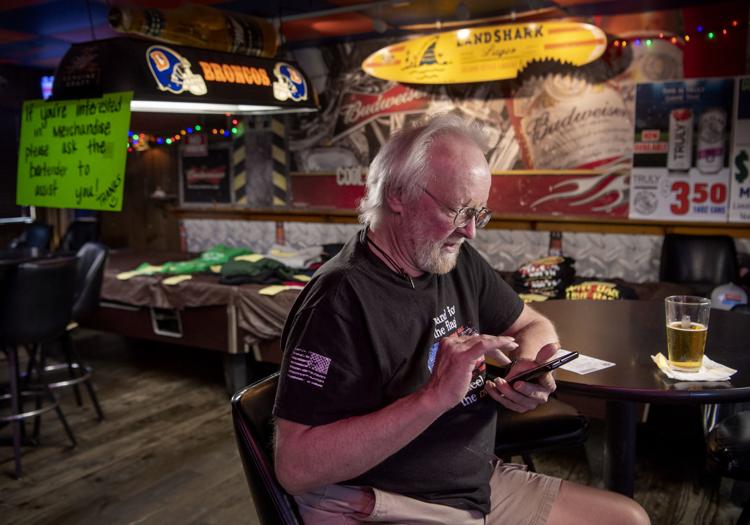 LPS Teachers Retirement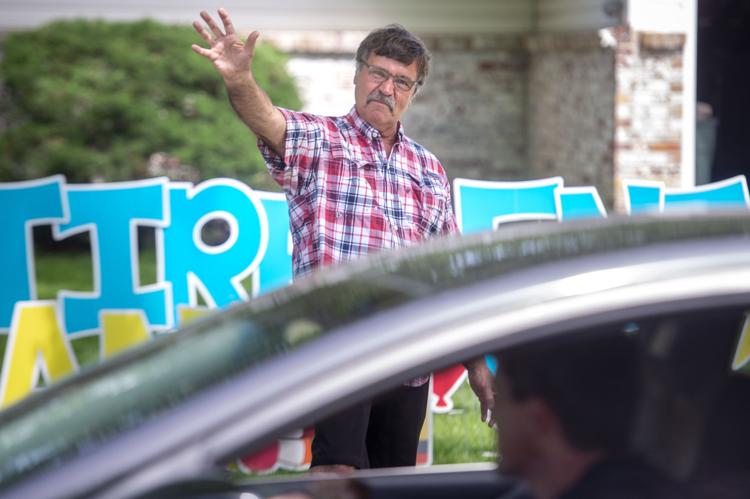 Holmes Lake Manor Horse Visit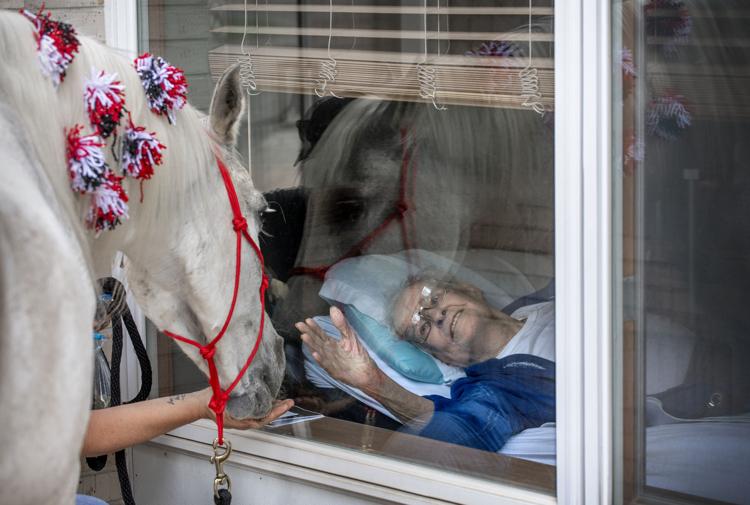 Michener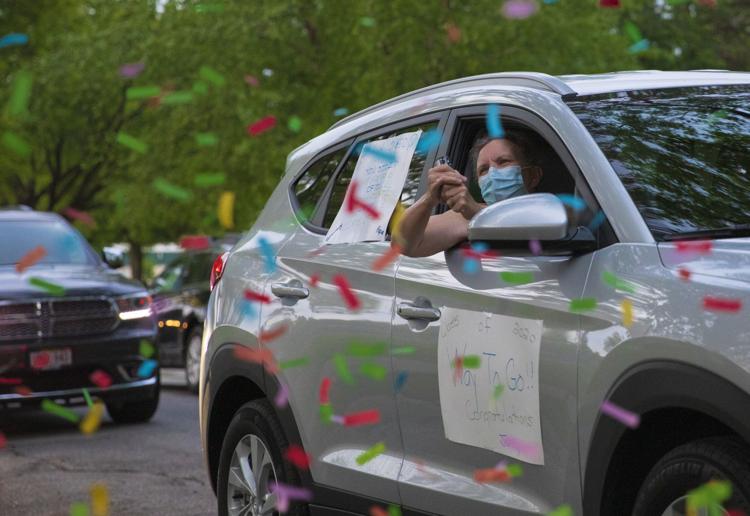 Lancaster County Courthouse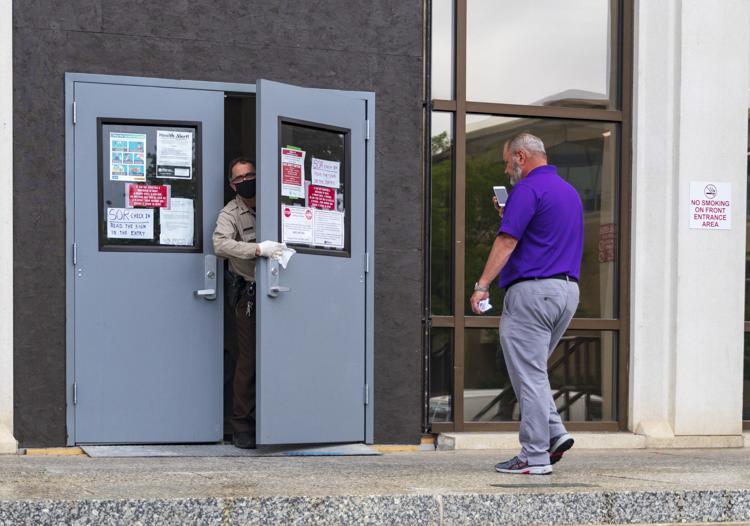 Campgrounds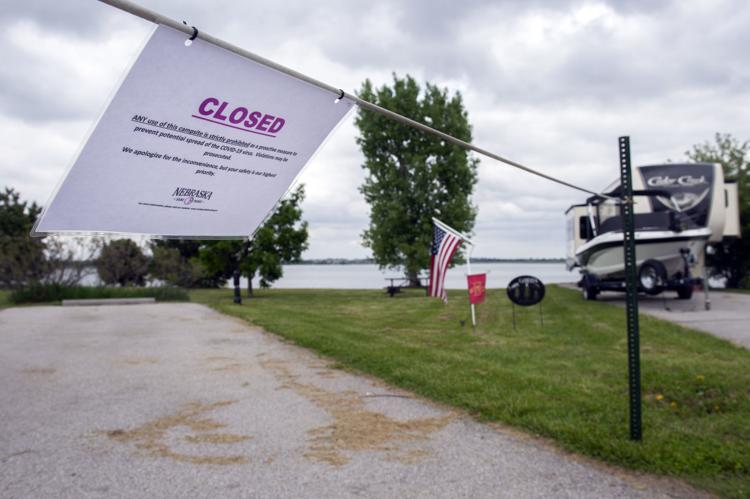 Church Social Distancing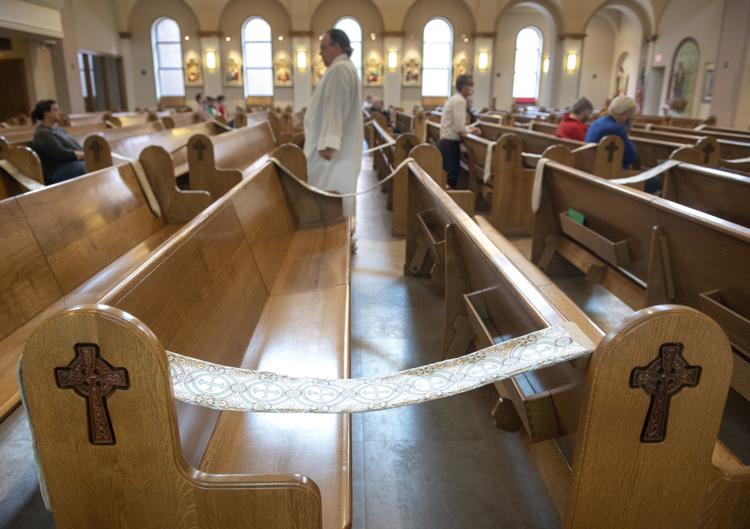 Boys and Girls Club food distribution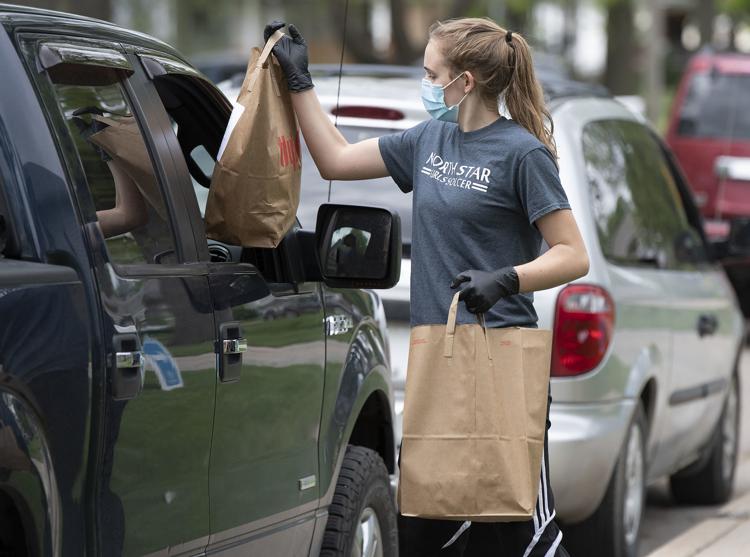 Children of Smithfield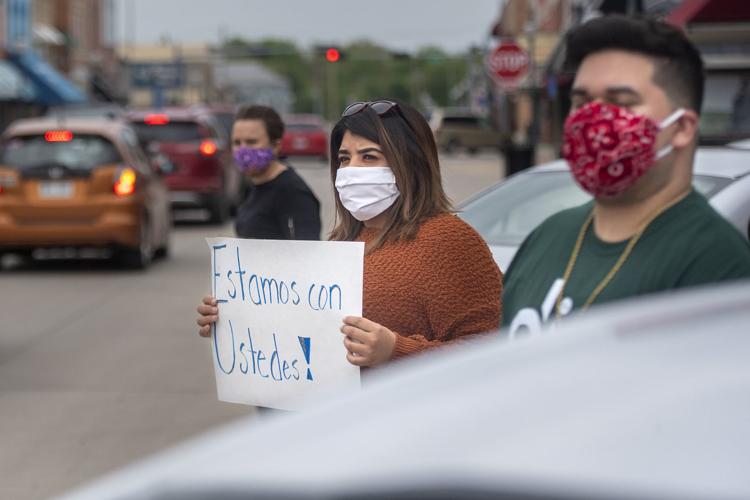 Farmers Market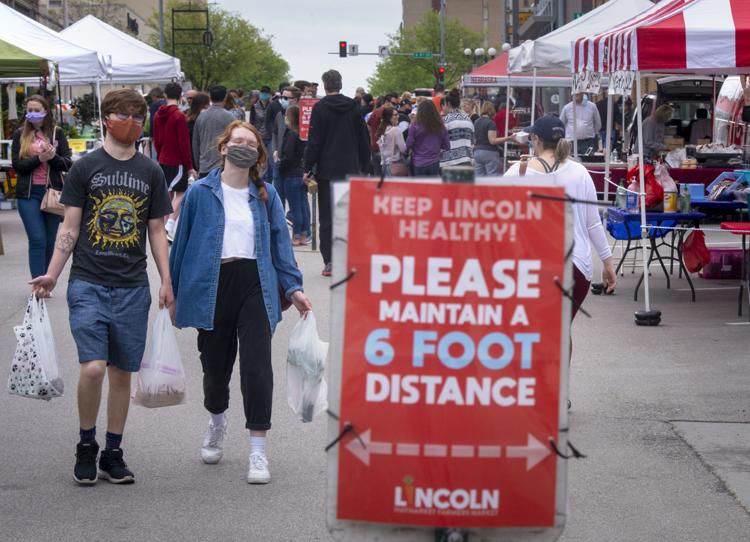 Parkview Christian Teacher Appreciation Day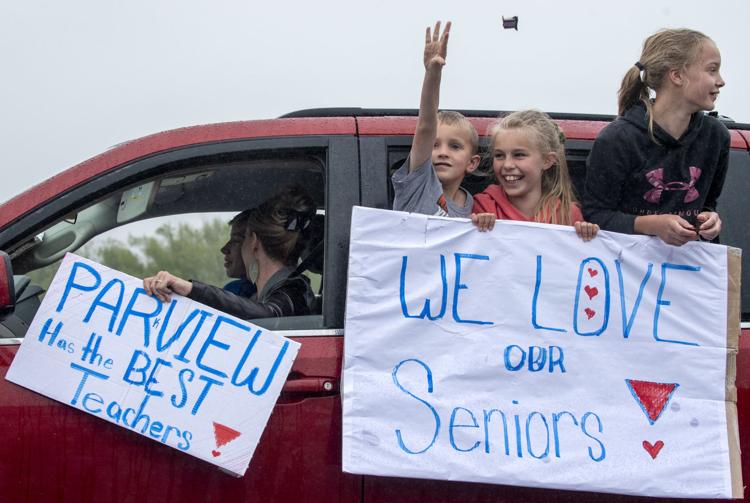 Signs on South 16th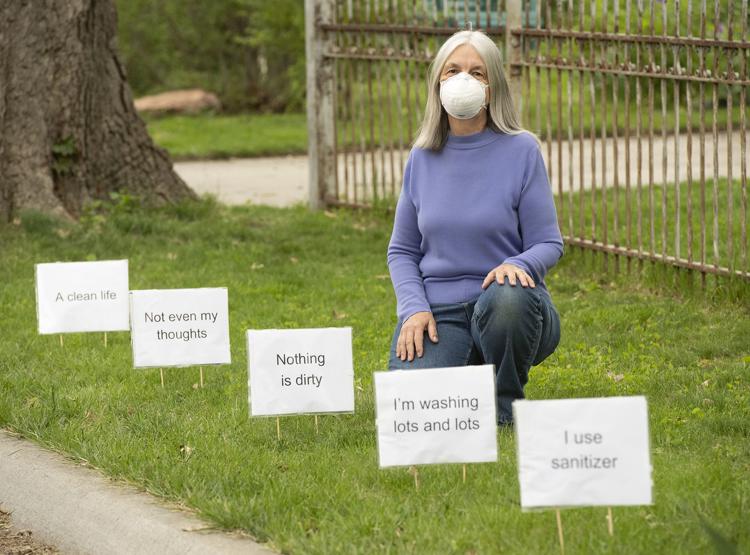 Election Day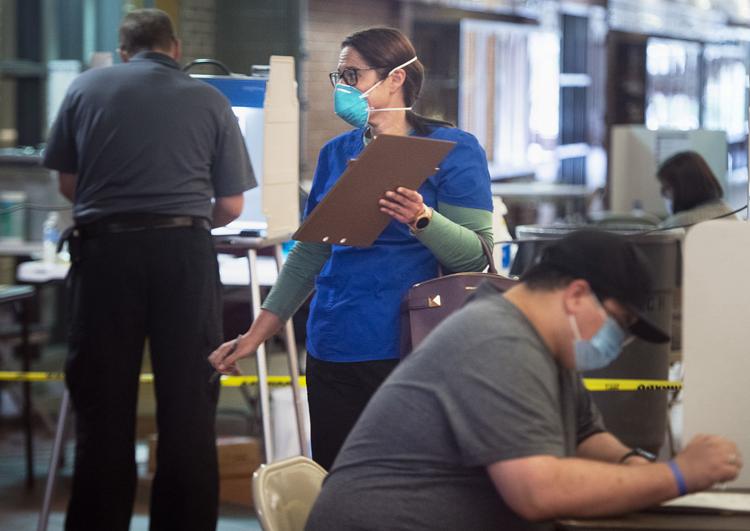 Lincoln reopening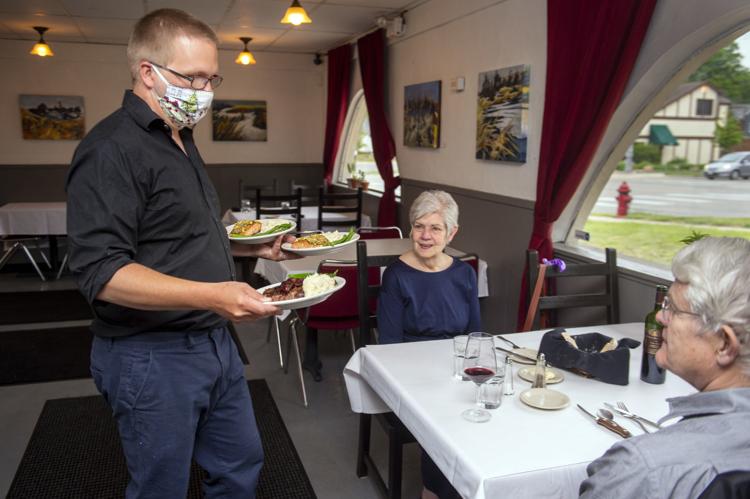 Mother's Day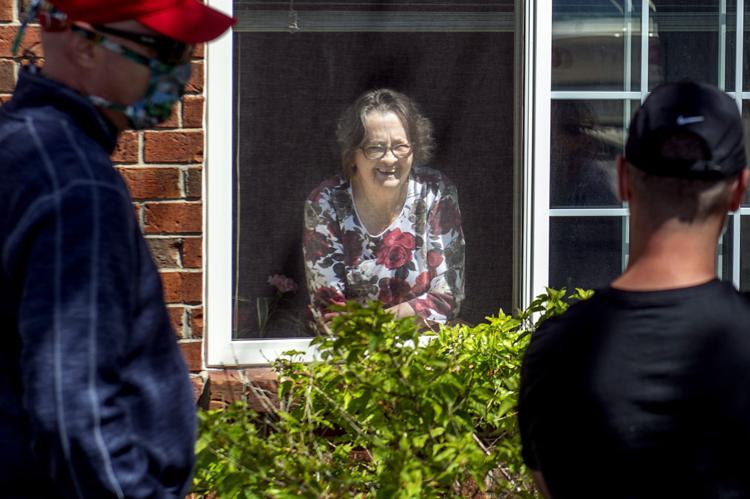 Reopening Hair Salon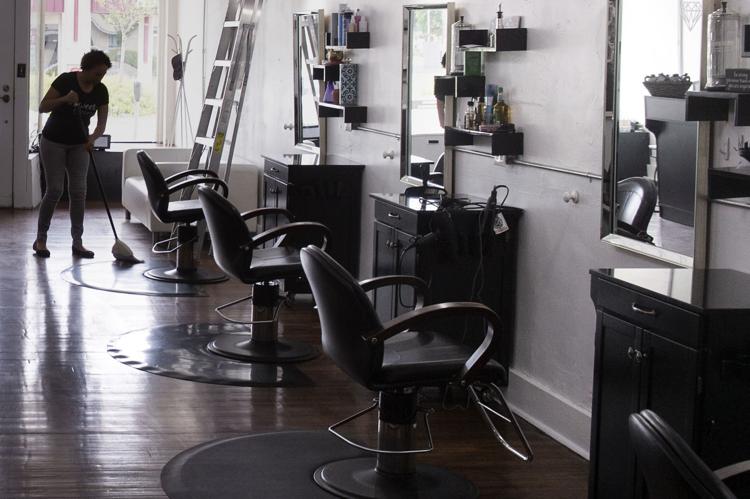 Lincoln Christian 2020 Seniors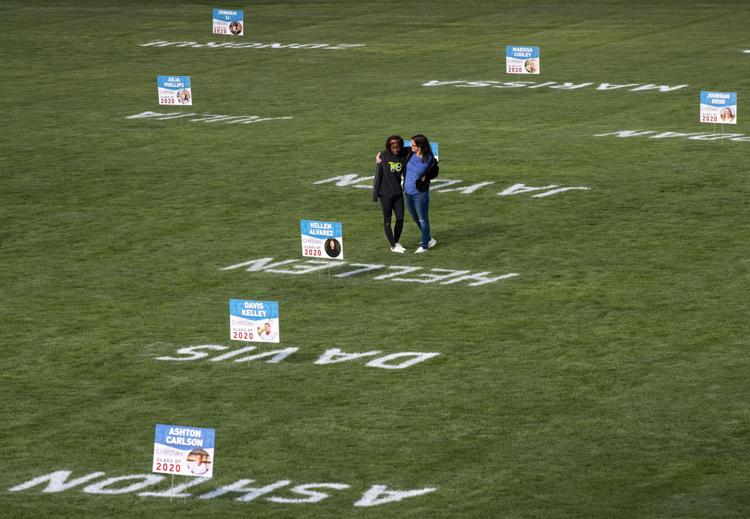 Test Nebraska site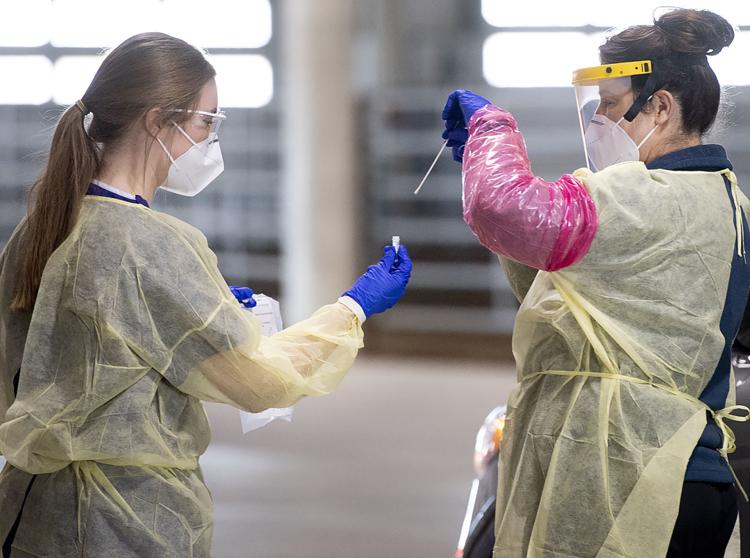 Selfie wall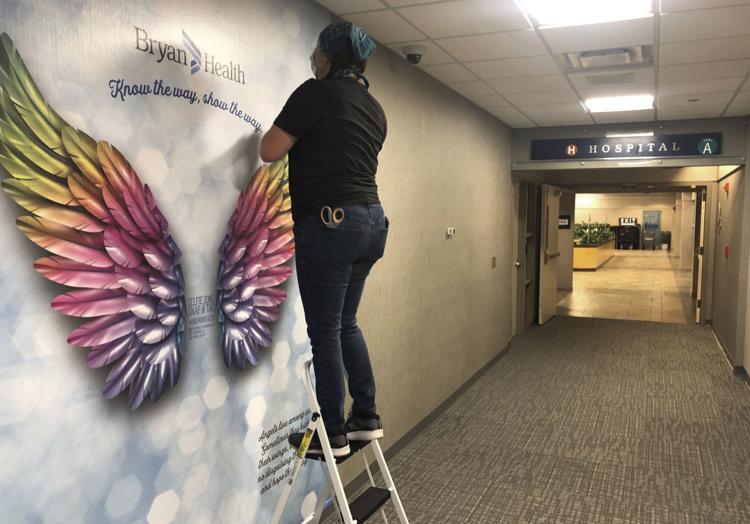 Drive-Thru Career Fair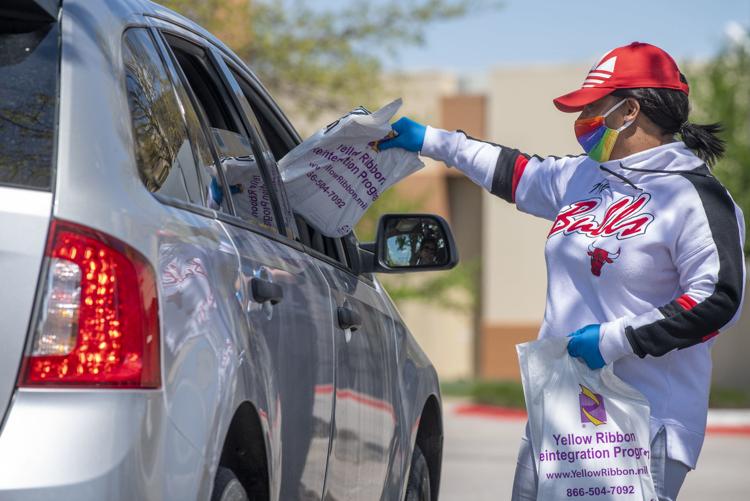 Center for People In Need food distribution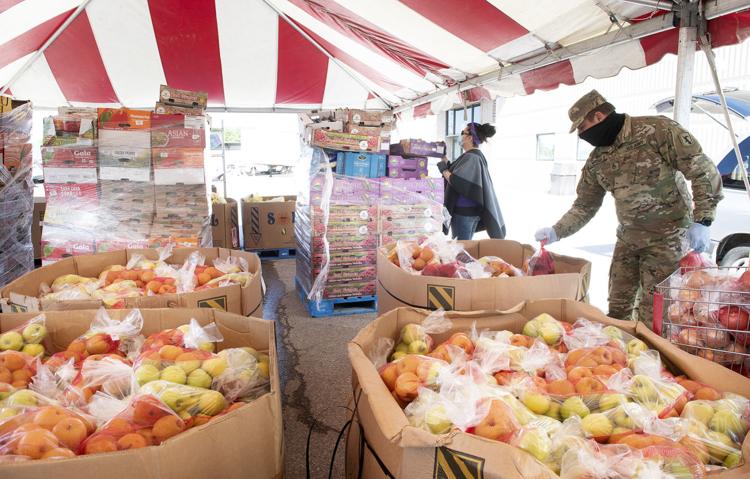 Marathon void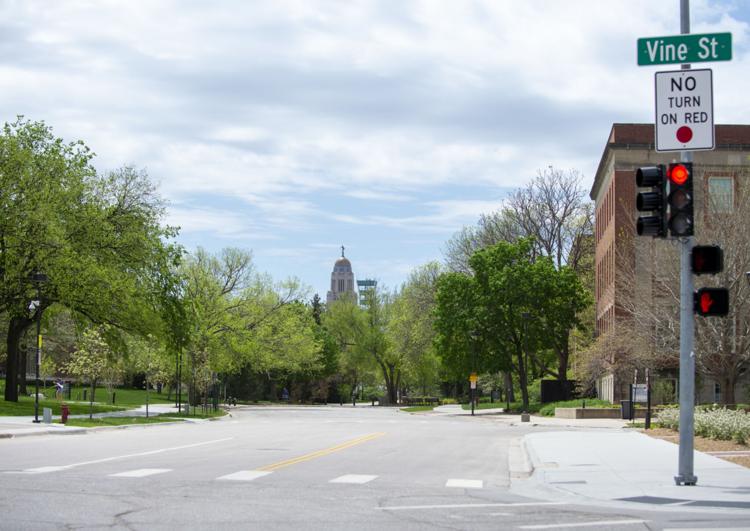 Art walk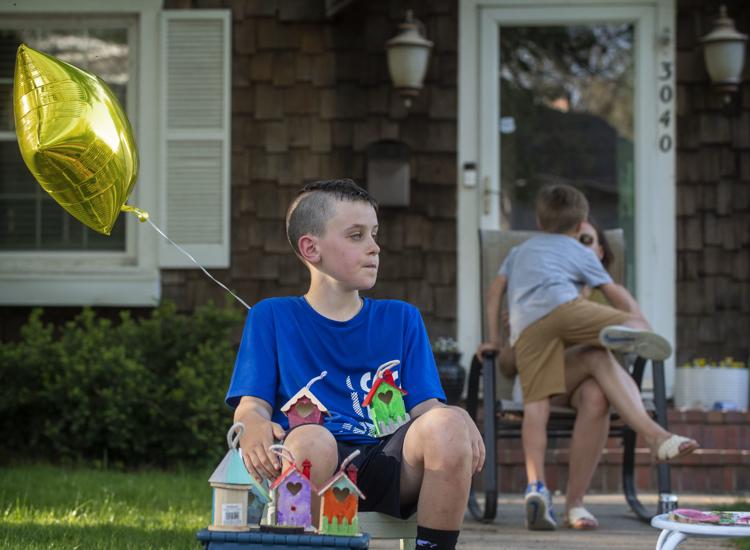 Gateway Mall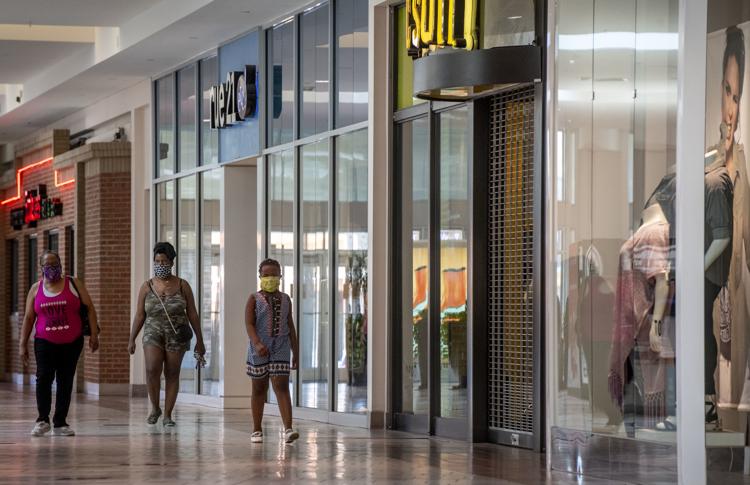 Drive-through parade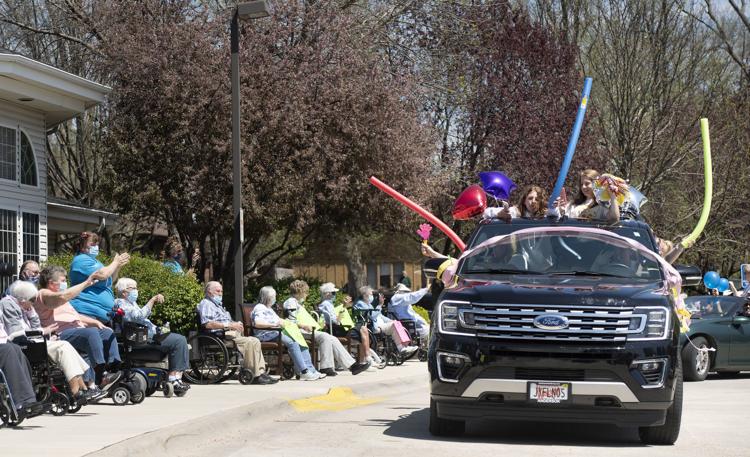 Former Cop Birthday Drive-by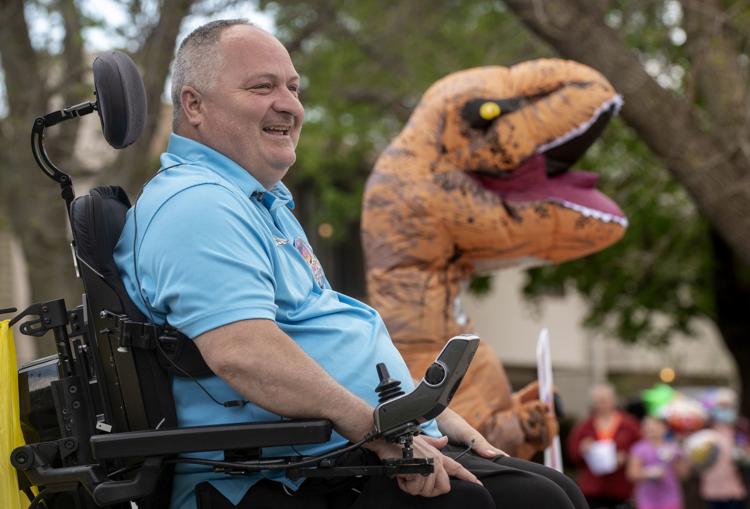 Masks For Truckers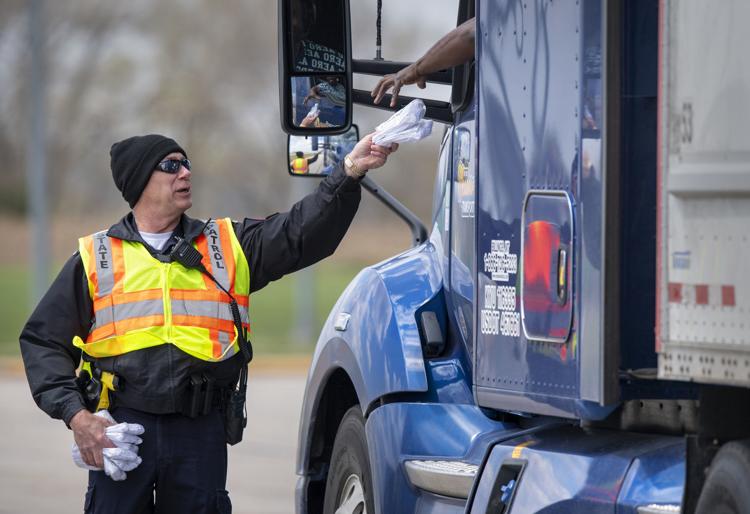 Hero Signs
Puzzles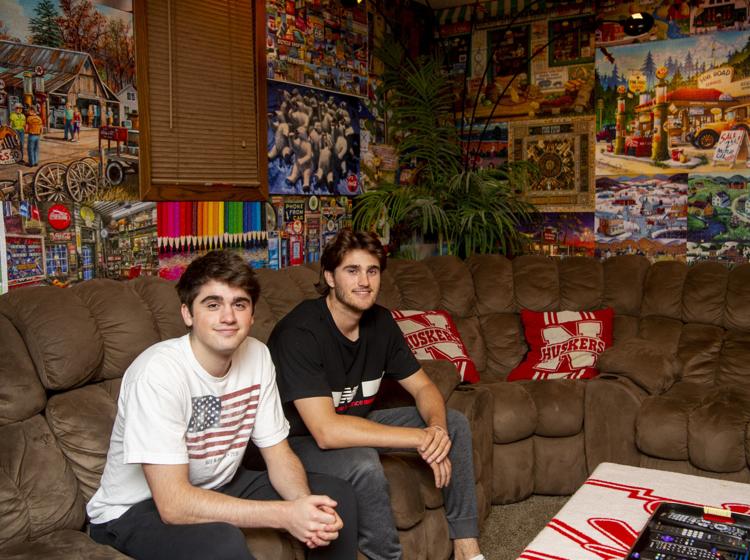 O Street cruising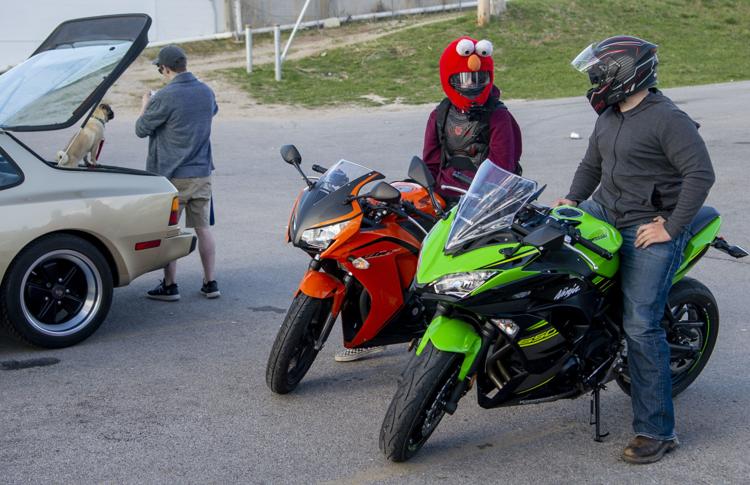 BikeLNK disinfecting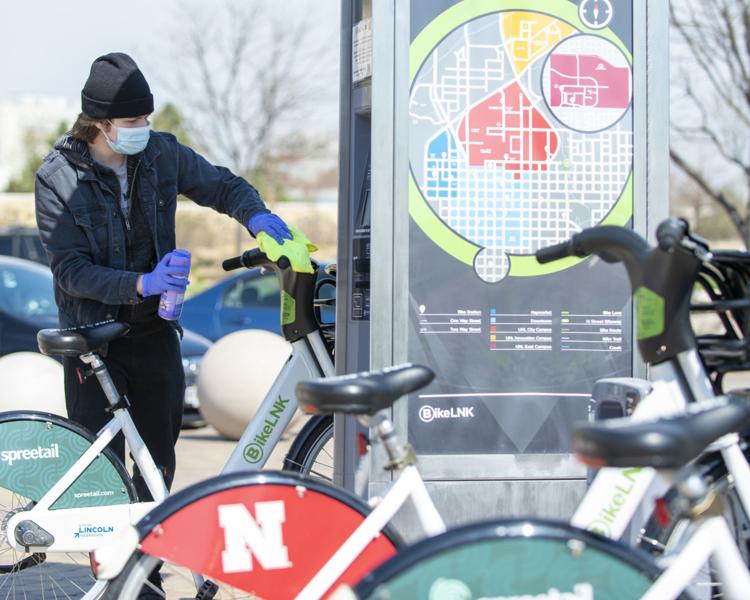 Bryan Mobile Testing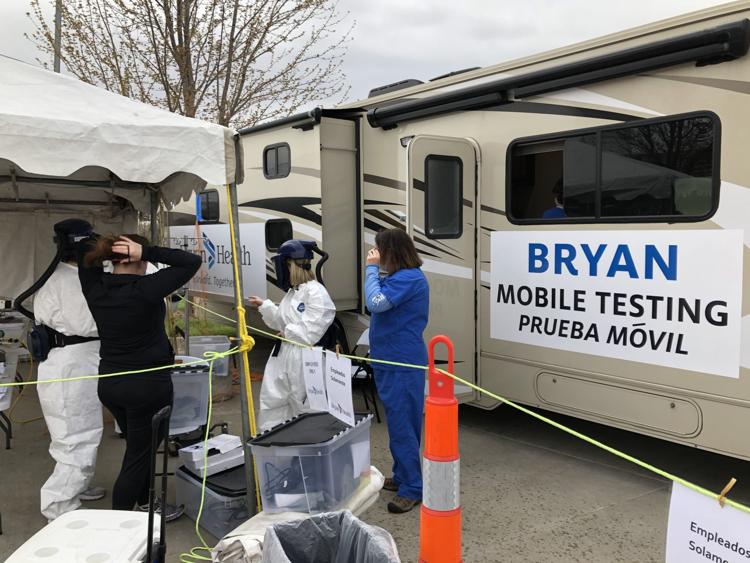 Teacher and Staff Parade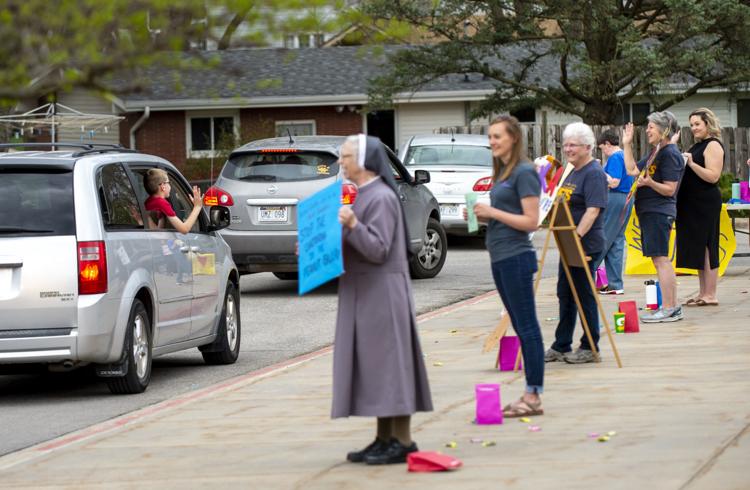 Thank you!!!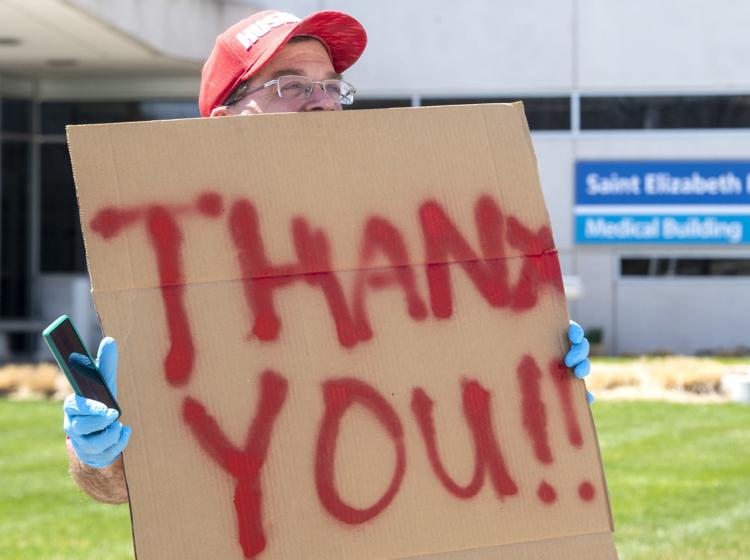 91-year-old released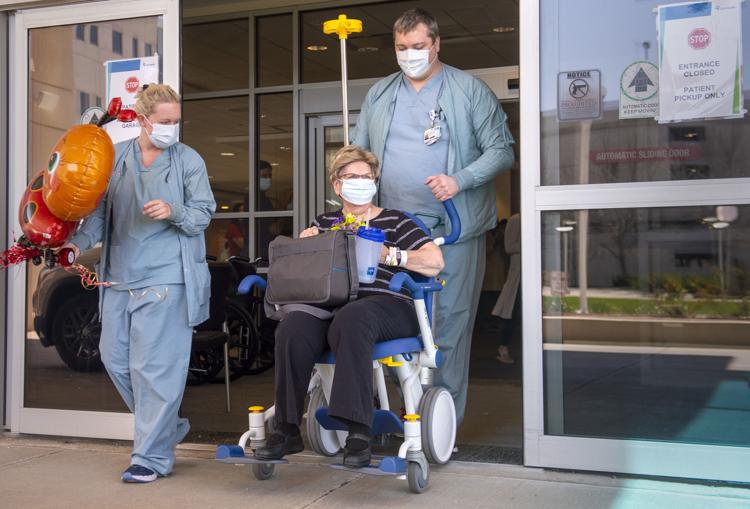 Air and Army National Guard COVID-19 testing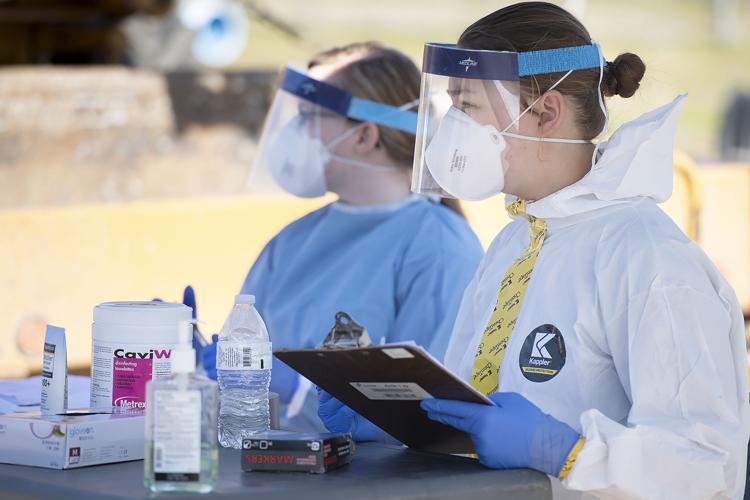 Food Bank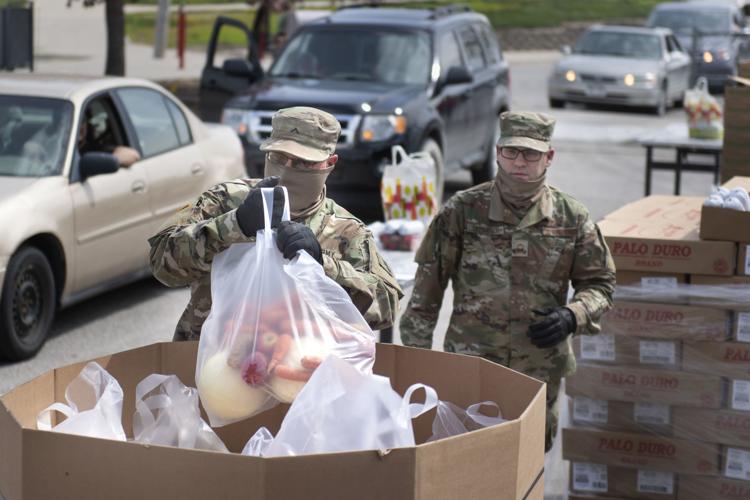 Thank you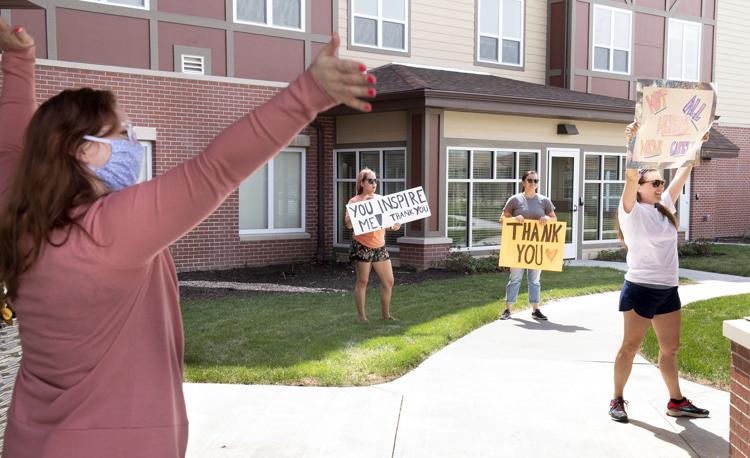 Thanks to LJS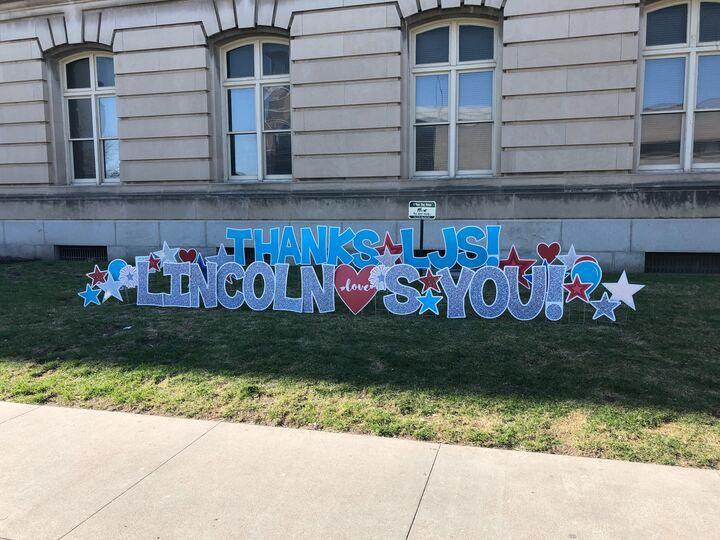 Thank You
Eagle with PPE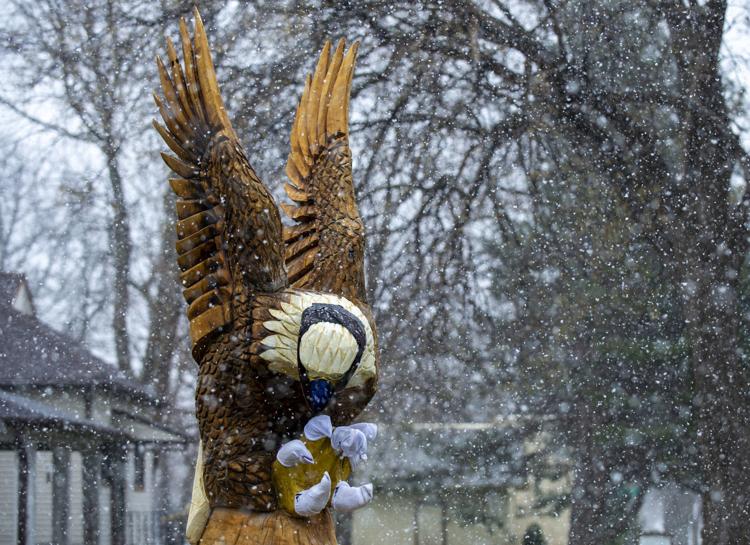 Football Stadium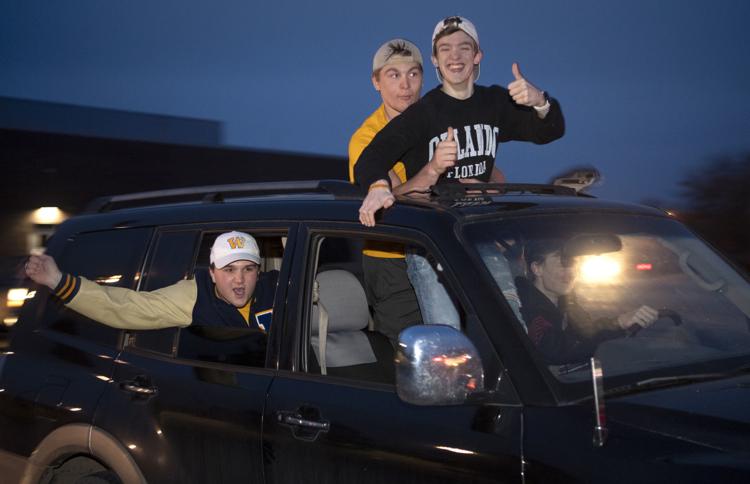 COVID-19 State Employee Union
Herbie Husker Runzas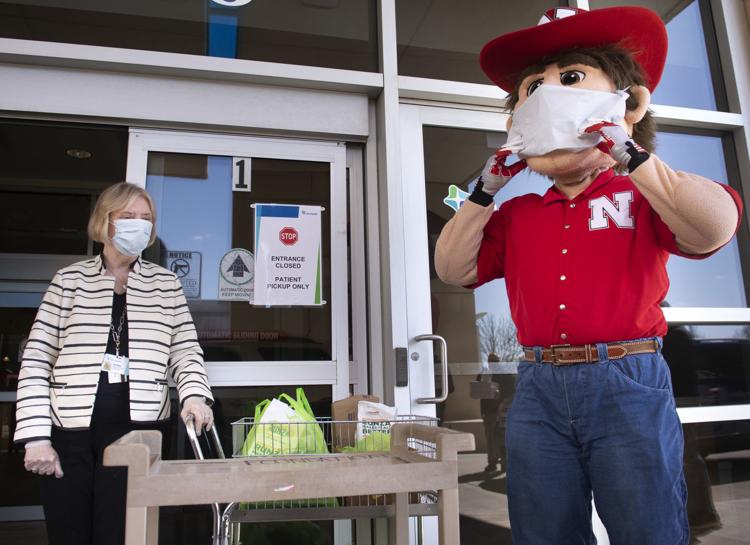 Virtual City Council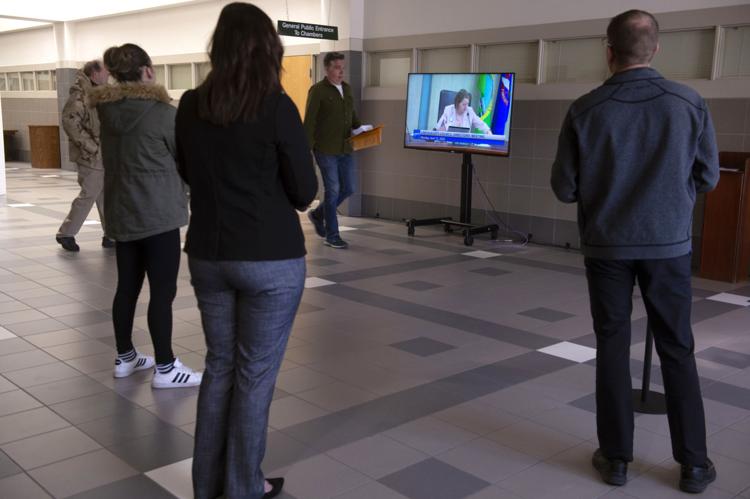 Drive-by Easter egg hunt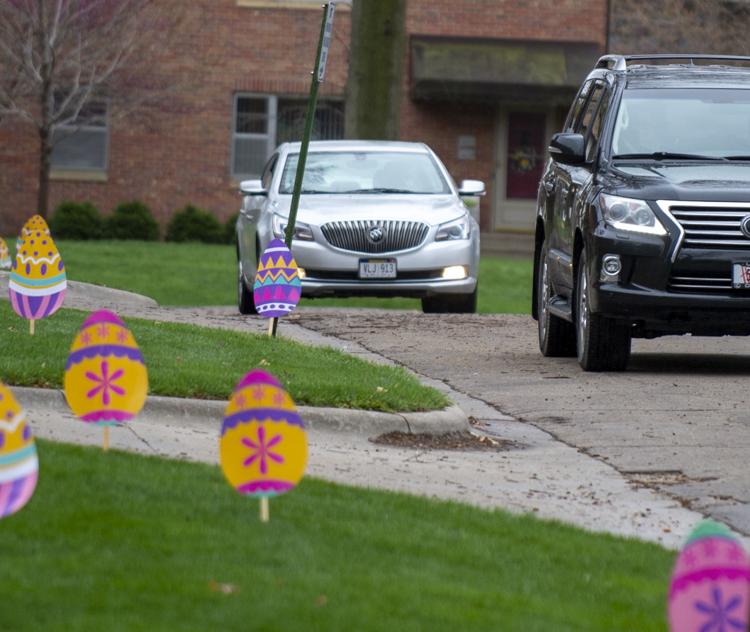 Watch: Lincoln neighbors sing 'The Old Rugged Cross'
Good Friday Music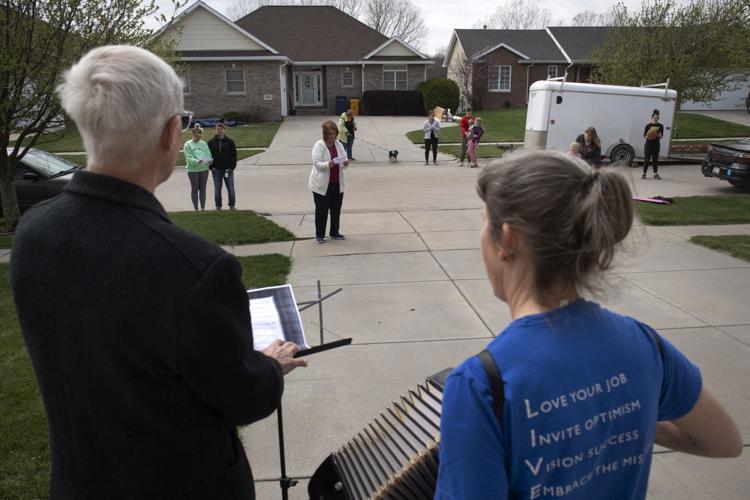 Masks on a walk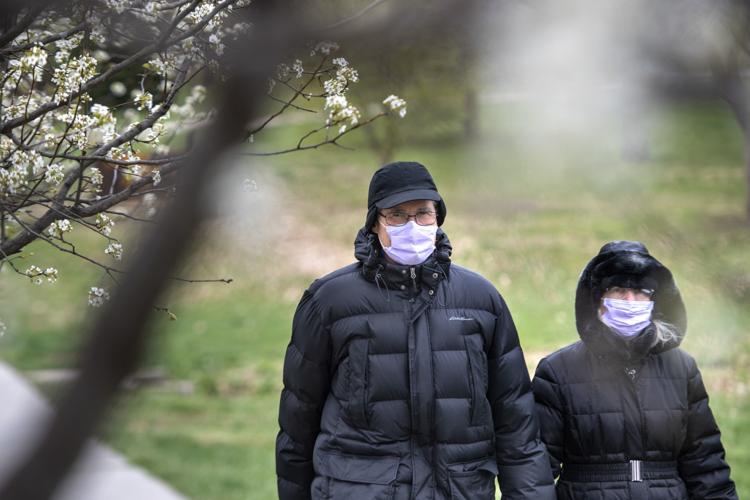 Watch: A timelapse of the mural at Saro Cider
Heroes sign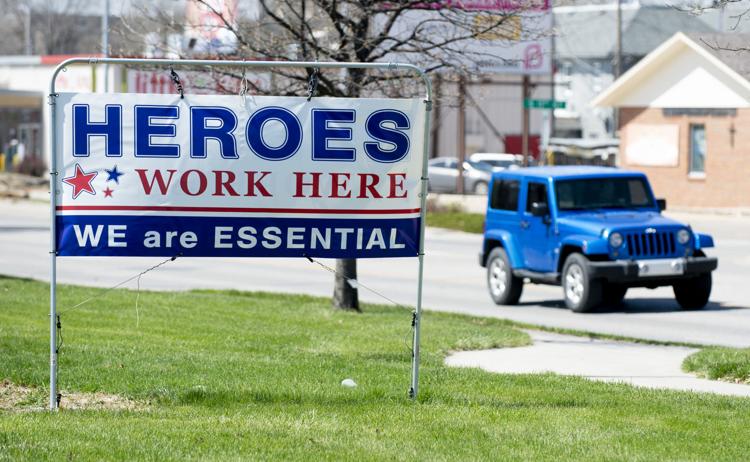 COVID-19 Workplace Safety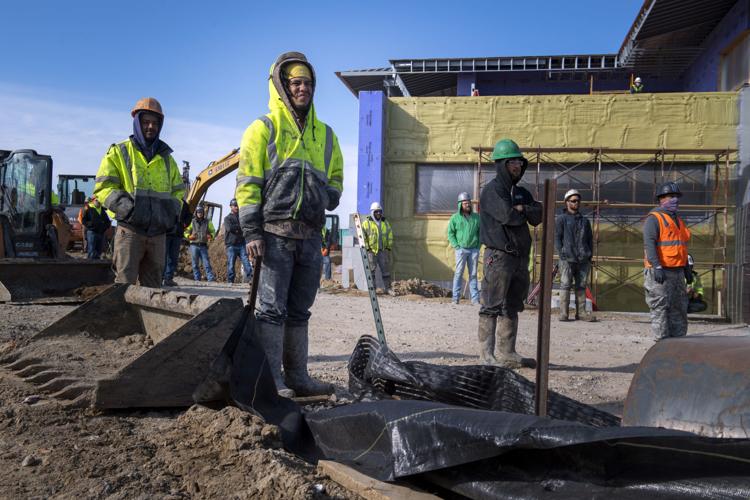 Watch: Steffany Lien twirls at birthday party
Shirts for FEMA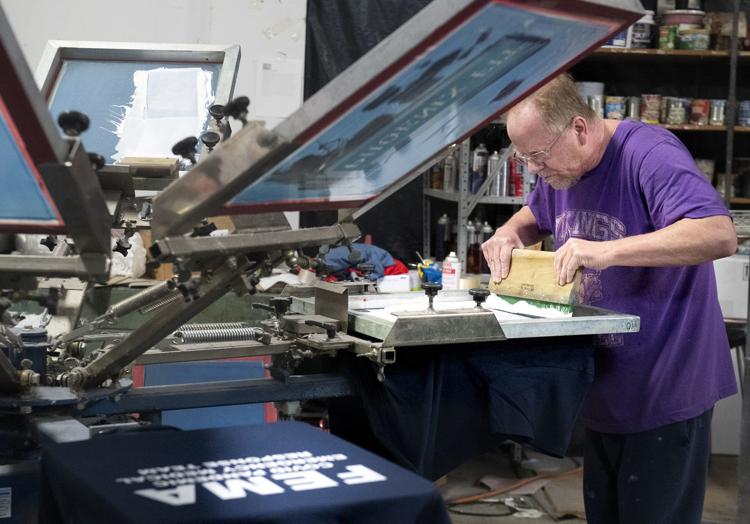 Watch: Hand sanitizer rolls off Innovation Campus assembly line
No fun here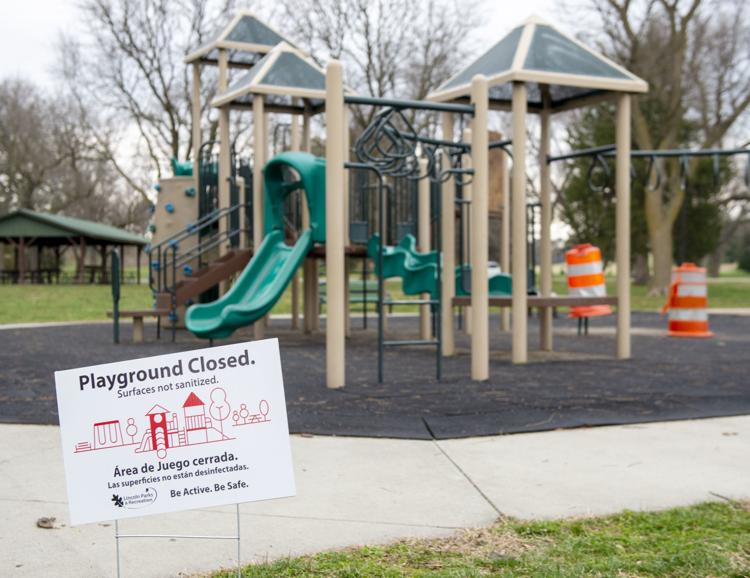 Wildlife Safari Park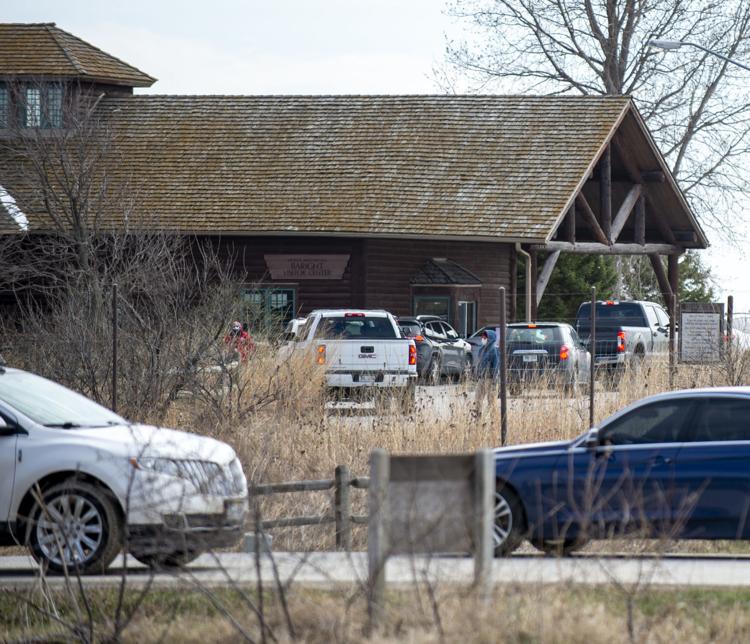 Inverse Parade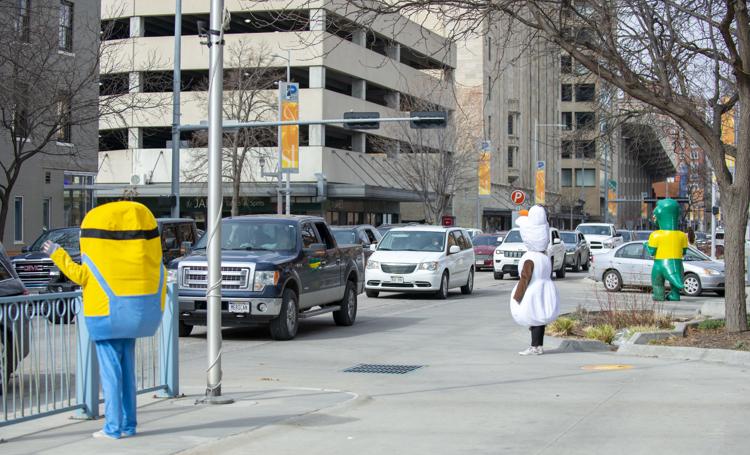 Essential workers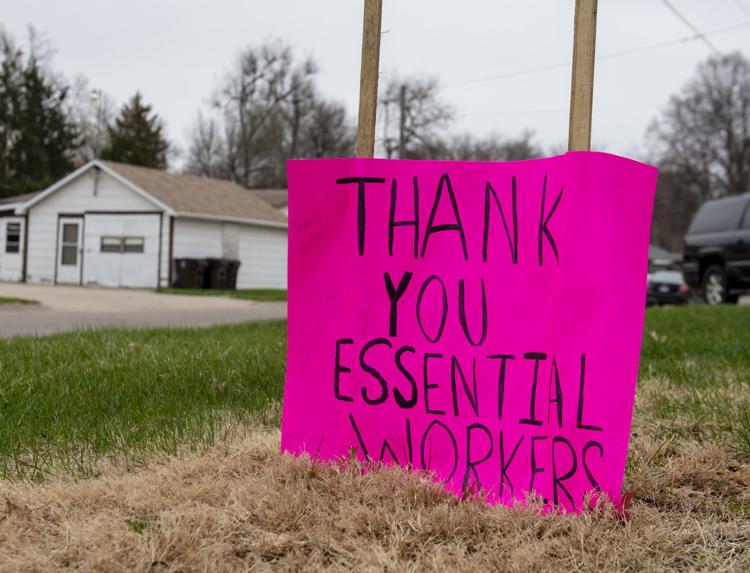 Haymarket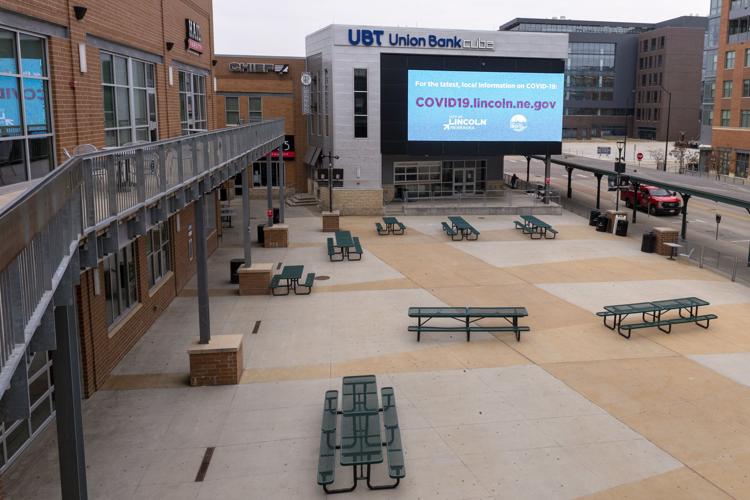 Empty downtown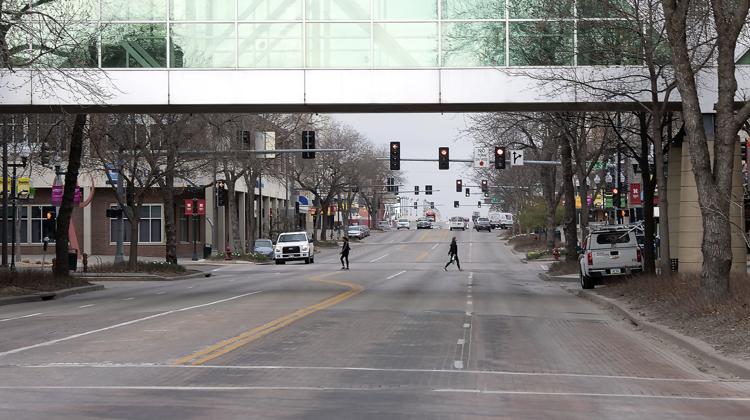 Nursing Home Horses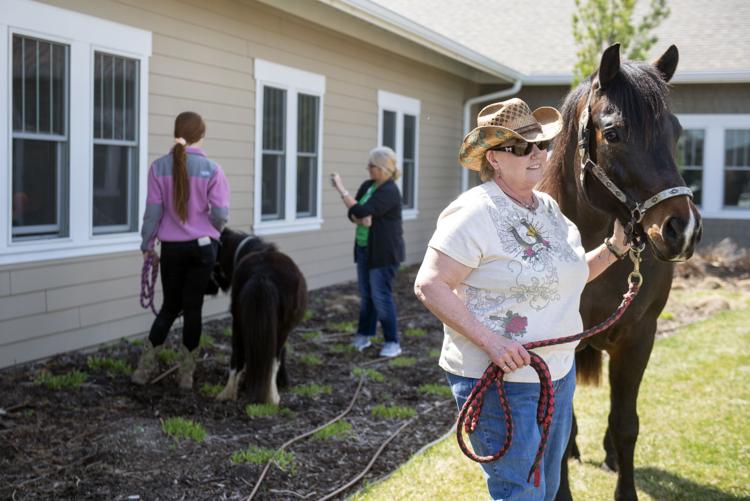 Tower Square sign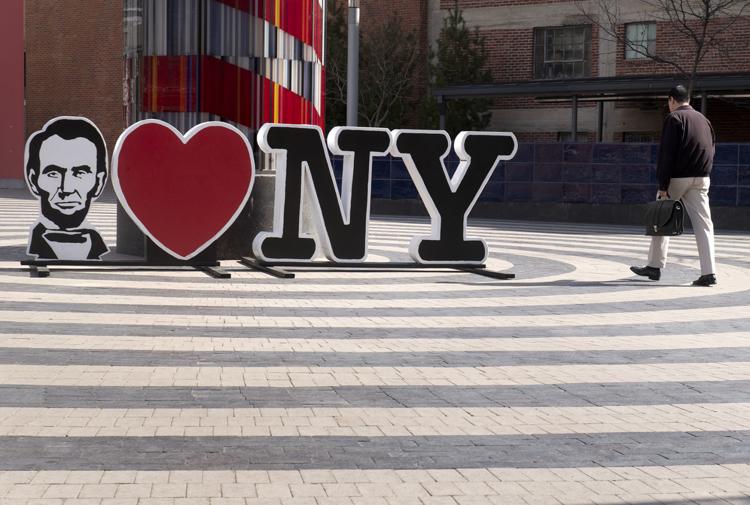 Noyes Art Gallery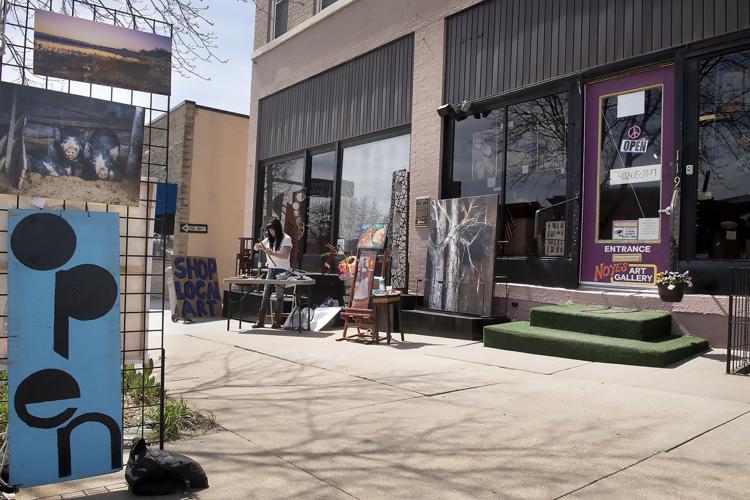 Free ice cream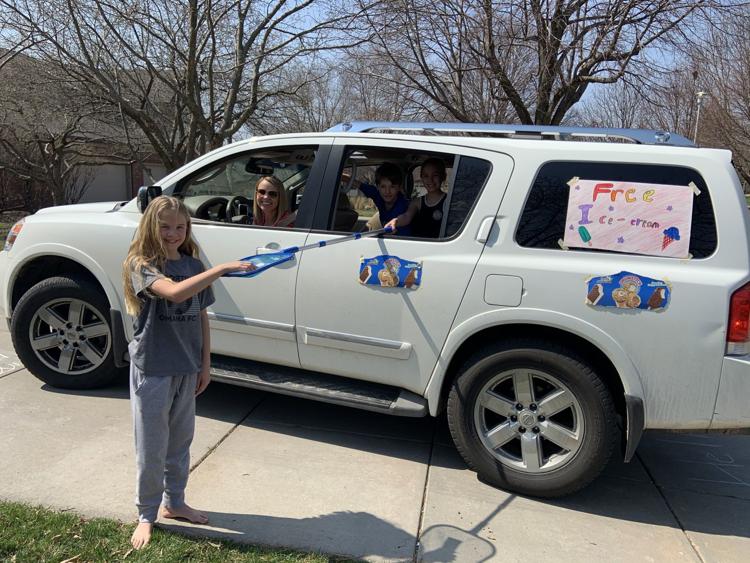 Billboard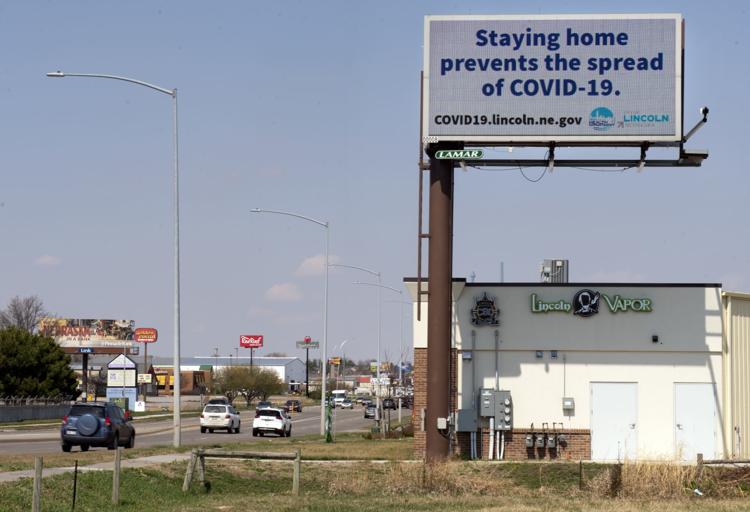 Coronavirus Testing CHI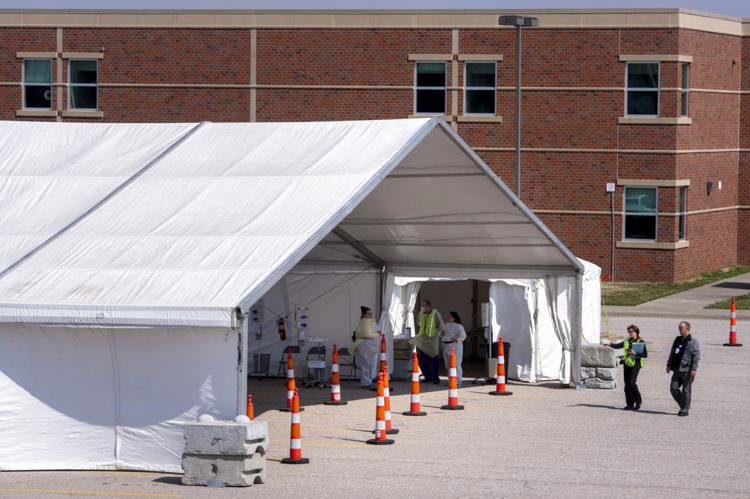 Free lunch for truckers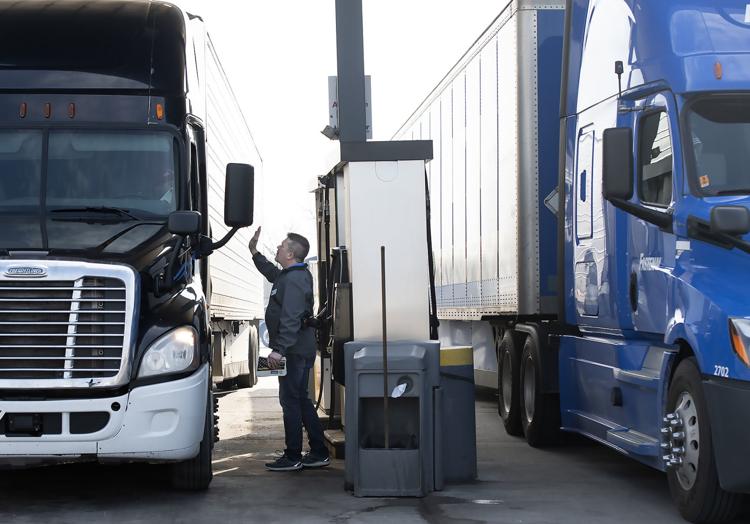 Church services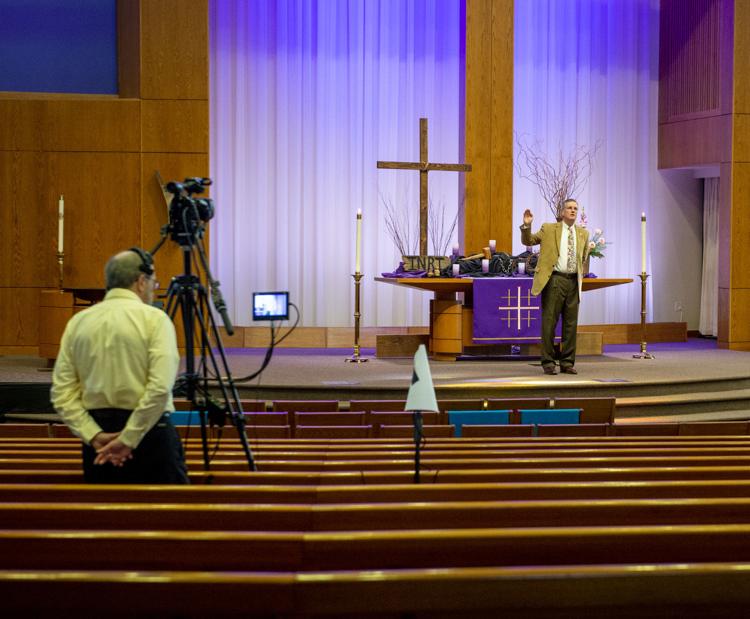 WATCH: Celebrating a birthday with a parade
DoorDash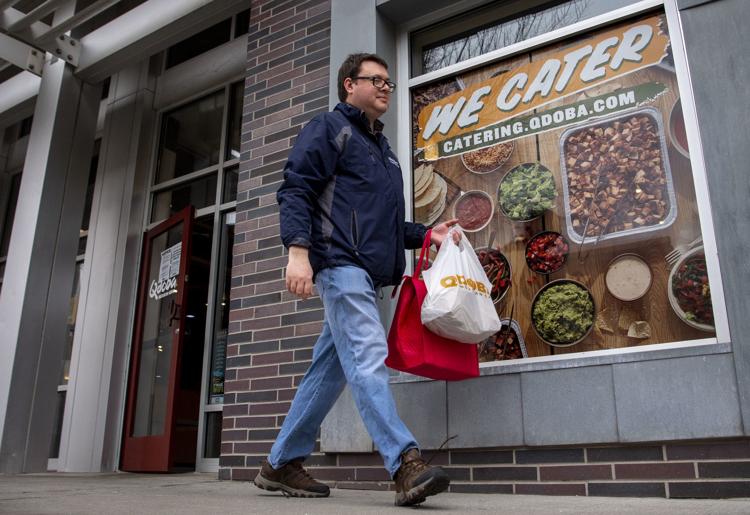 FoodNet
Restaurant takeout and delivery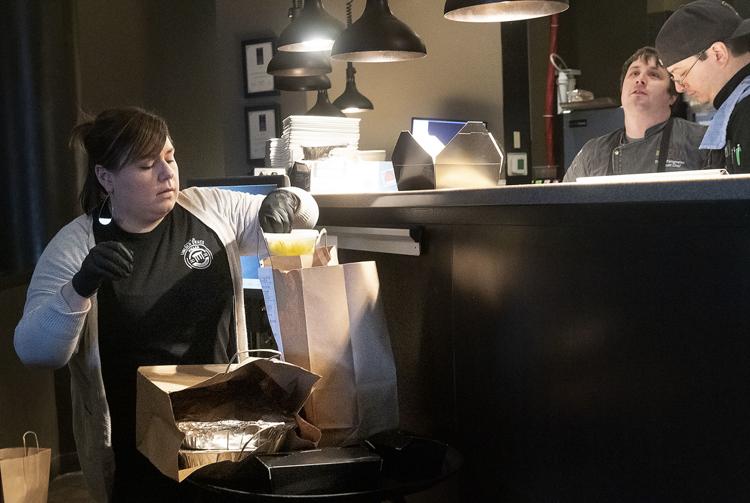 StarTran Ridership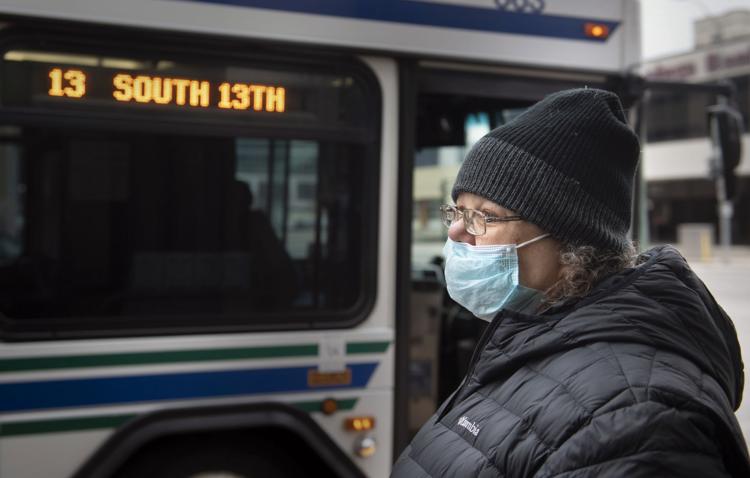 Barber Shop Restrictions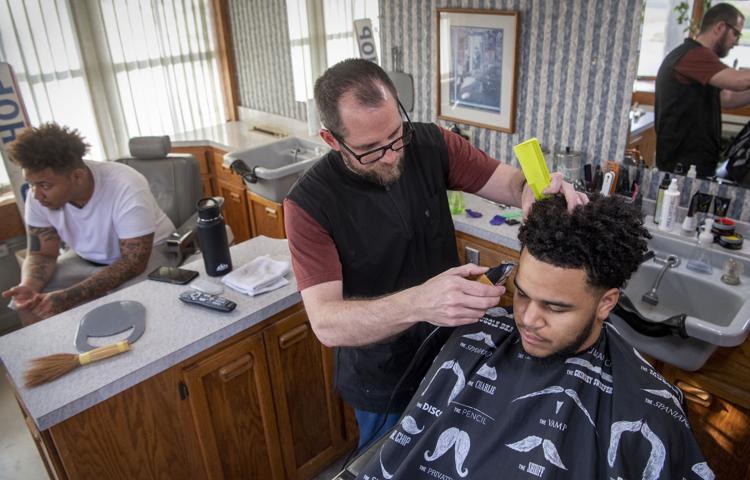 BigShots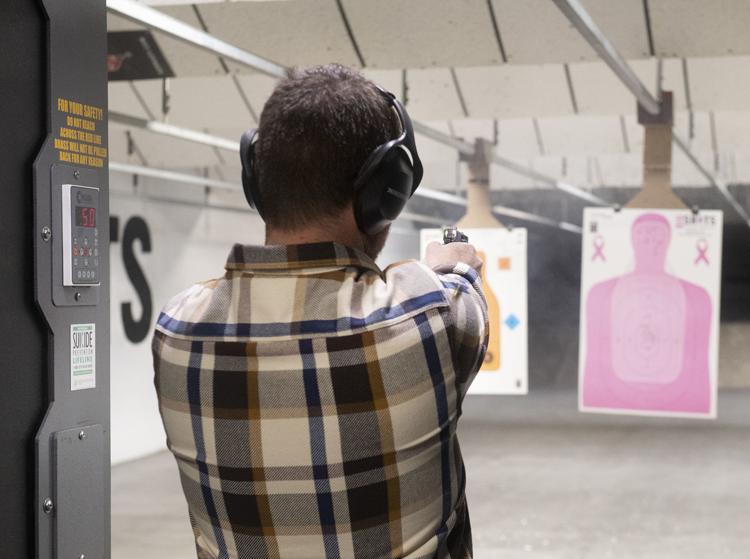 SCC donation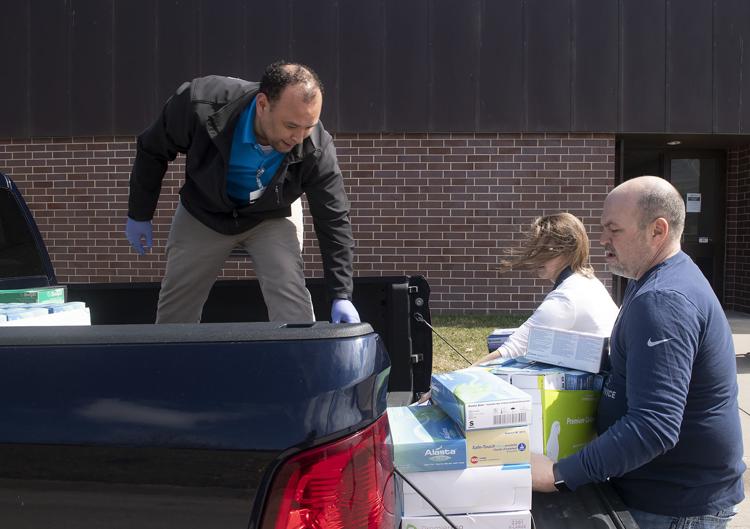 Virus Nursing Homes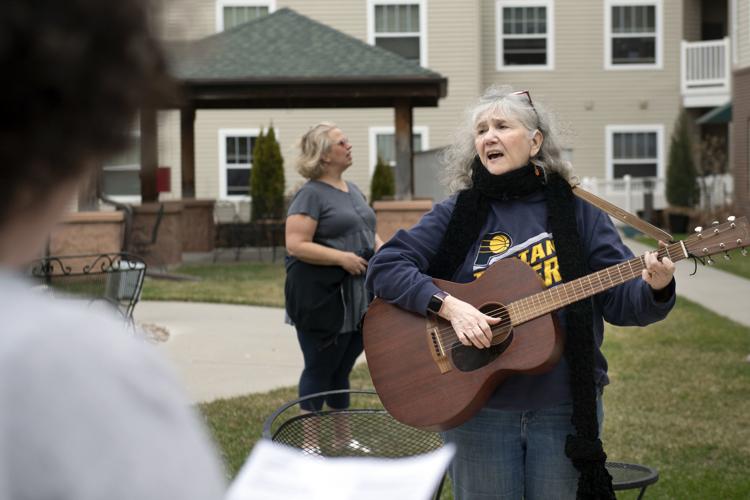 Simpsons in the windows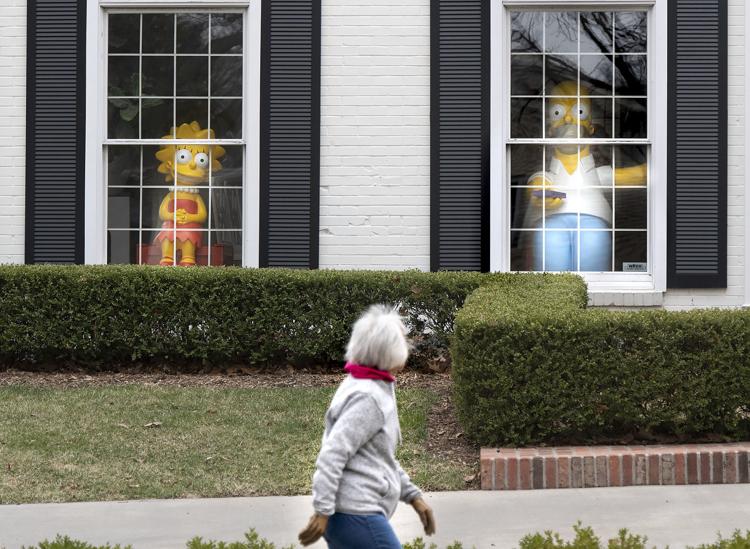 Virus Outbreak Nebraska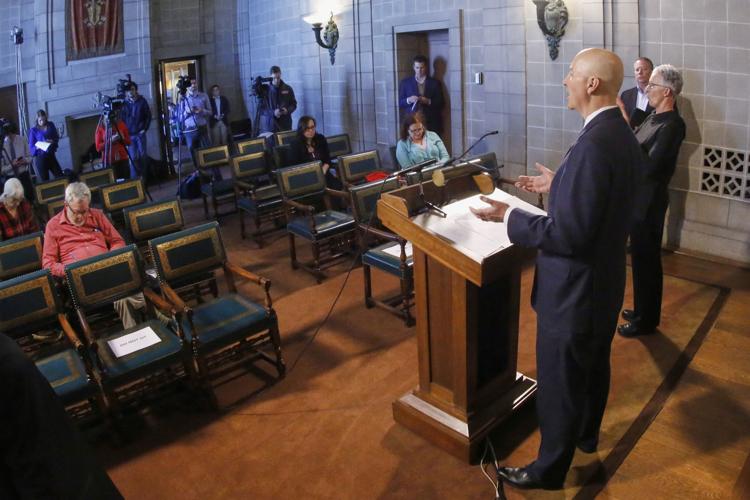 Drive-thru COVID-19 testing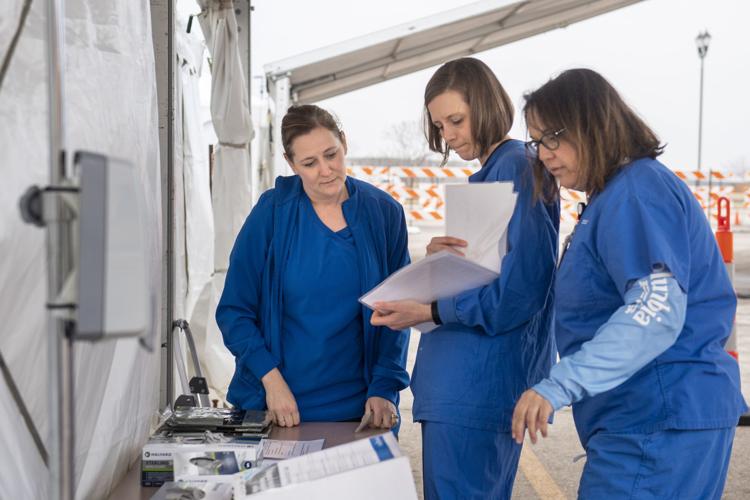 Protest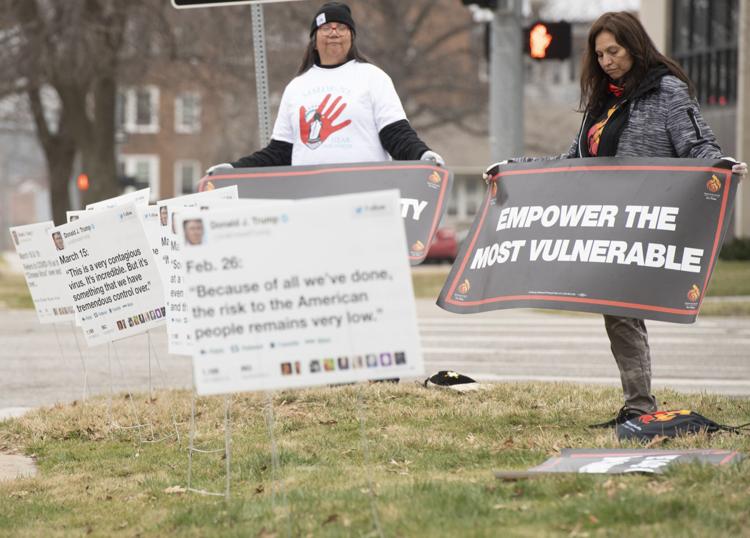 UNL Beekeeping virtual class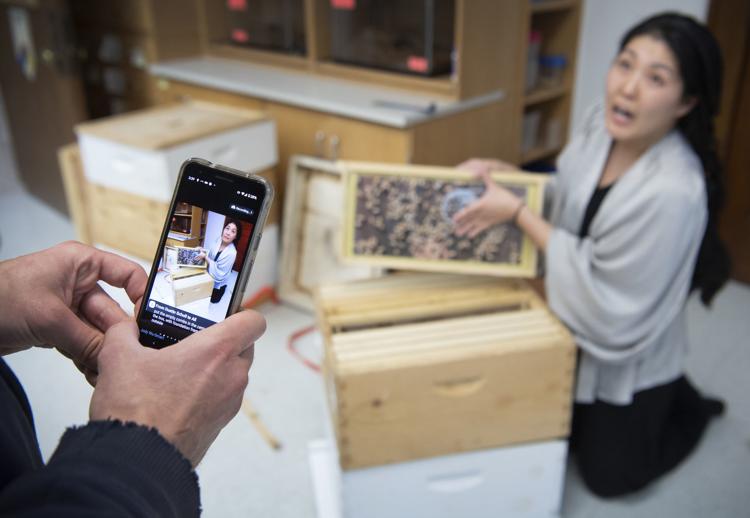 Computer monitors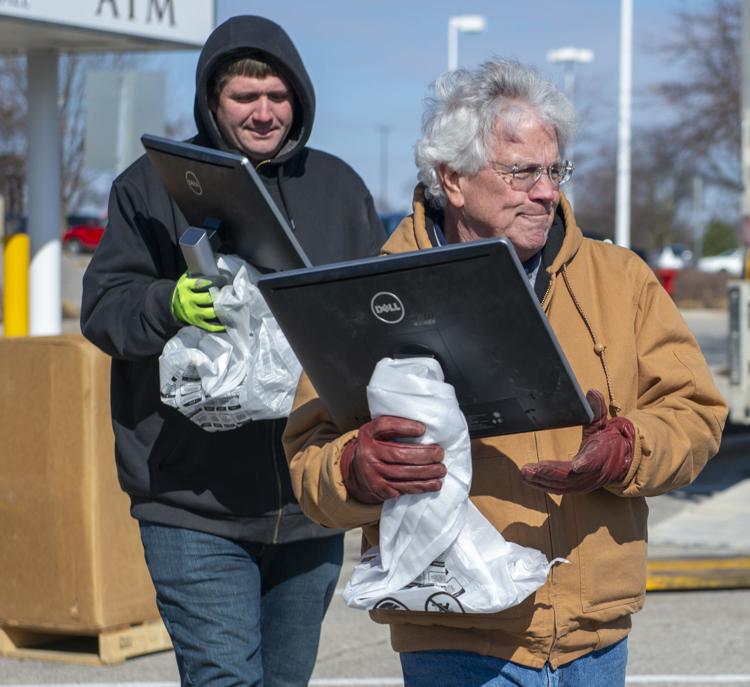 Lincoln Lutheran Online Teaching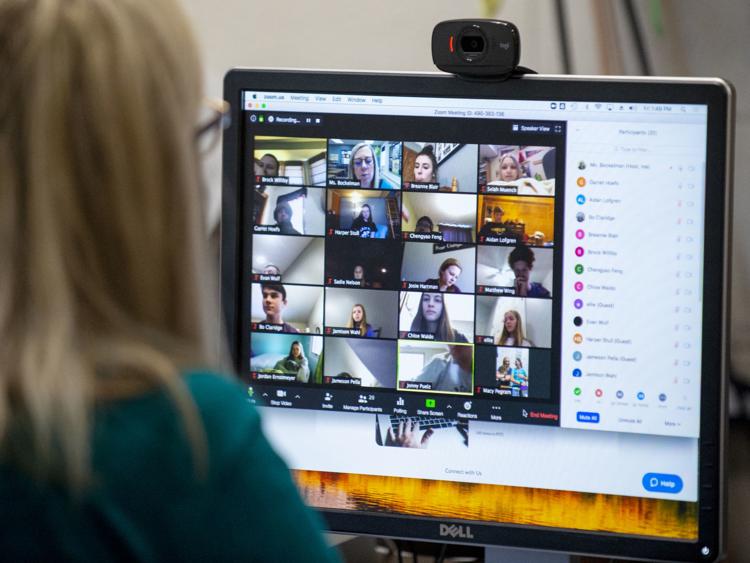 Joyo Theatre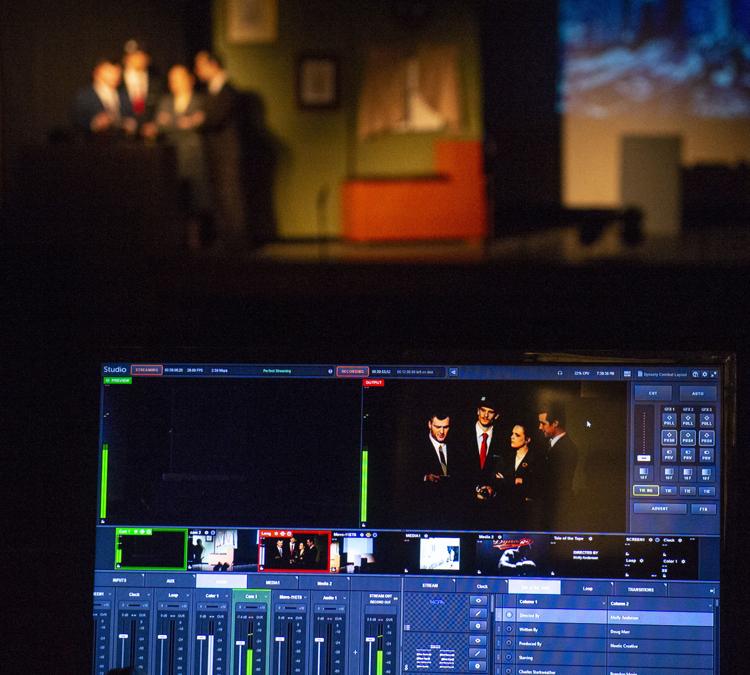 Bourbon Theatre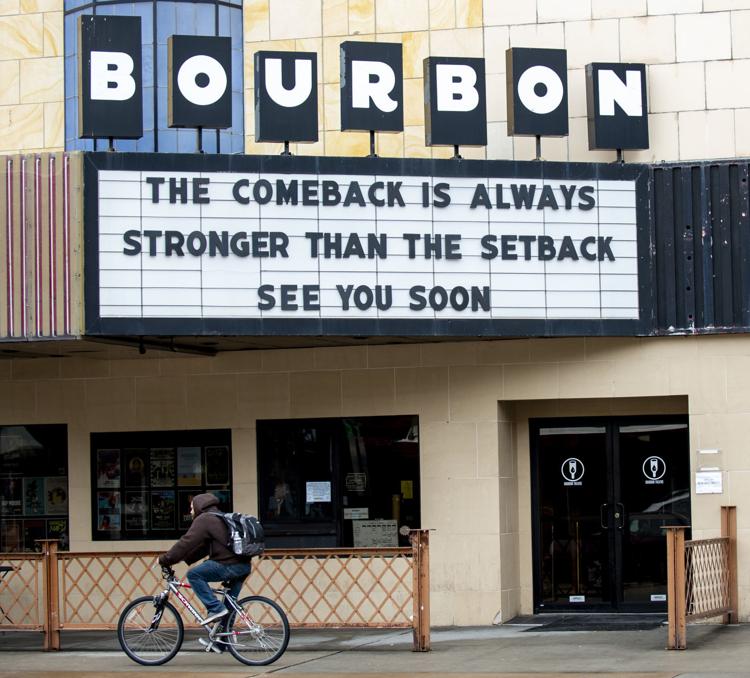 Russ's Market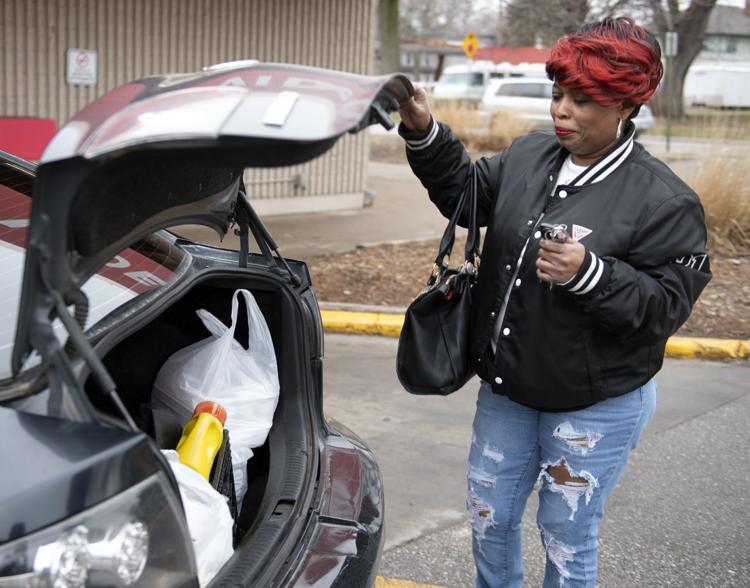 St. Patrick's Day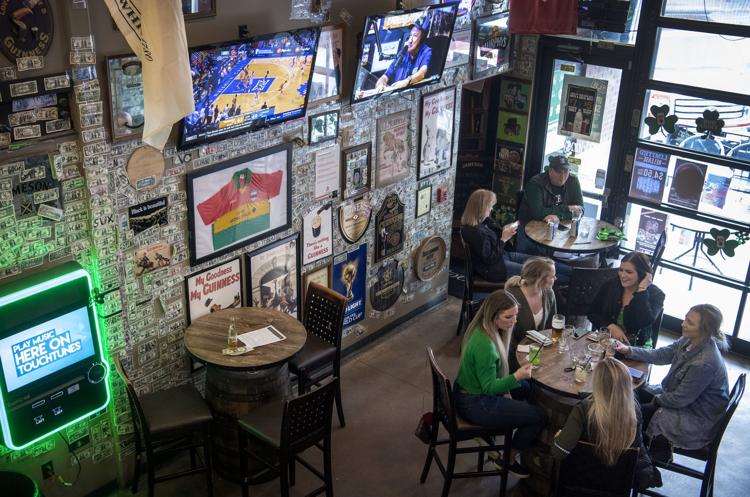 Social Distancing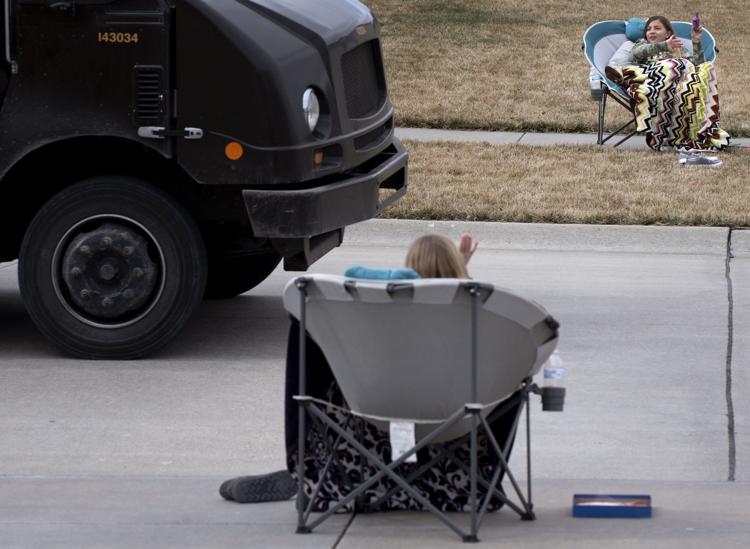 Curbside Pickup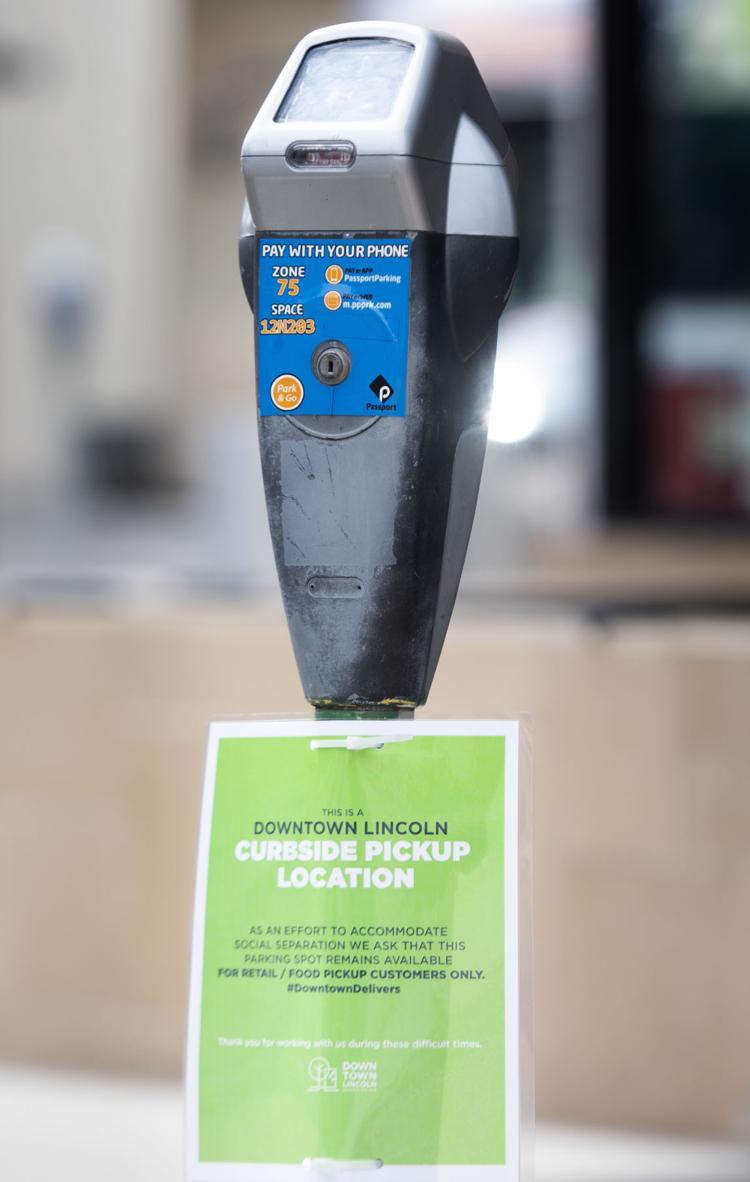 LPS Chromebook pickup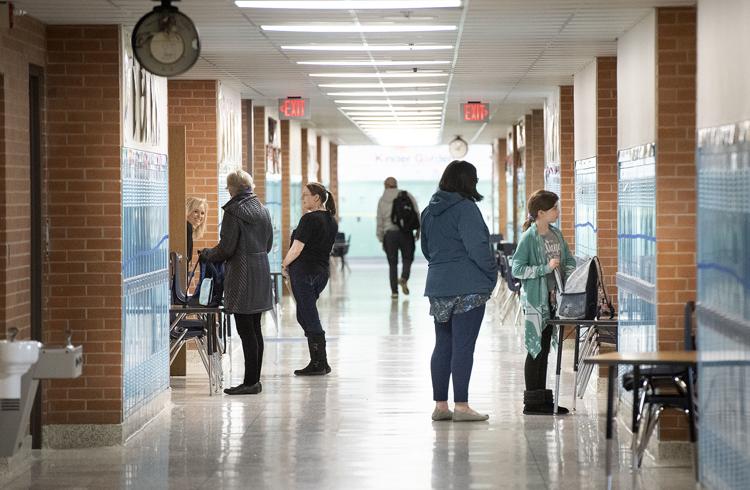 UNL Moving Out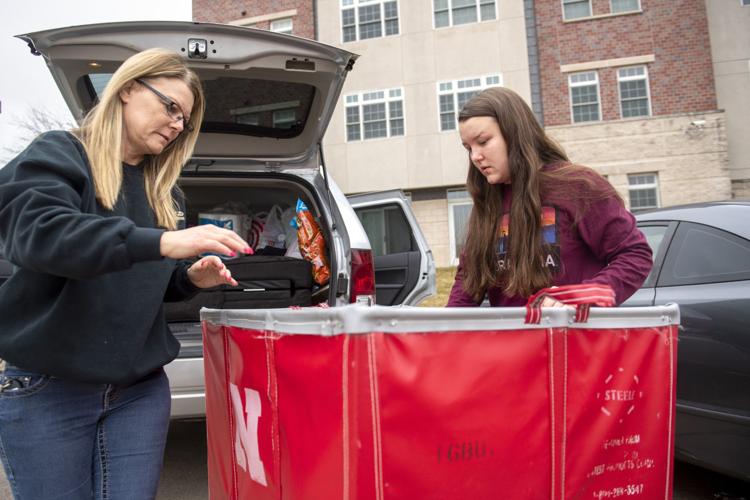 Concerned about COVID-19?
Sign up now to get the most recent coronavirus headlines and other important local and national news sent to your email inbox daily.