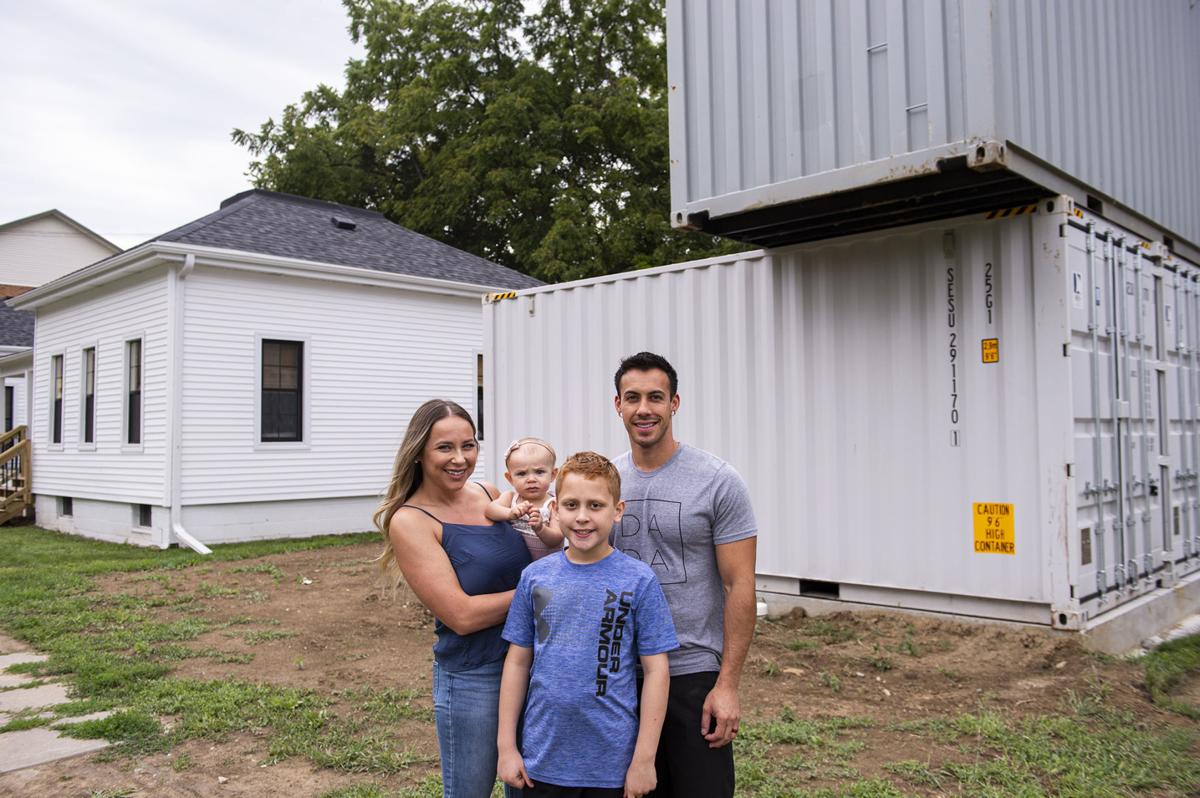 The shipping container housing going up at 28th and Vine streets is considered Lincoln's first — but now a second one is catching up.
A few blocks south of downtown, Josh Nix stacked one 20-foot box on top of two others, giving shape to what will become a 500-square-foot steel-sided home with one bedroom, one bathroom and a rooftop deck.
"It will have all the things a normal house would have," he said. "Only smaller."
Nix is a co-owner of Nebraska Home Investors, buying, renovating, renting and selling properties. But they've also jumped into the Airbnb business, offering short-term vacation rentals.
They spent the spring and summer renovating a pair of houses on South Eighth Street, just north of Park Middle School. They were 120-year-old bungalows, modest and traditional — and unlike anything he and his wife, Amera, were planning for the vacant corner lot next door.
When the containers showed up from Fremont, his neighbors likely thought he was using them to store construction supplies, he said.
Then, over the weekend, he moved them into position.
"People didn't think much of it," he said. "Now that they're stacked, they're a lot more curious."
Nix has never seen a container house in person, though he's studied them online. And he'd always been interested in architecture and construction techniques. But they couldn't make the money work if they built one as a long-term rental, he said.
"Then we got into Airbnbs, and that gave me a way to create something like this."
He started planning it last fall, sketching his idea, hiring a draftsman and then an engineer. He had to tweak his plans slightly to satisfy the city but got a green light for construction.
The project should cost about $125,000, including what they paid for the lot. The home will have a bedroom big enough for a queen bed, a living room big enough for a couch, and a full bathroom and kitchen.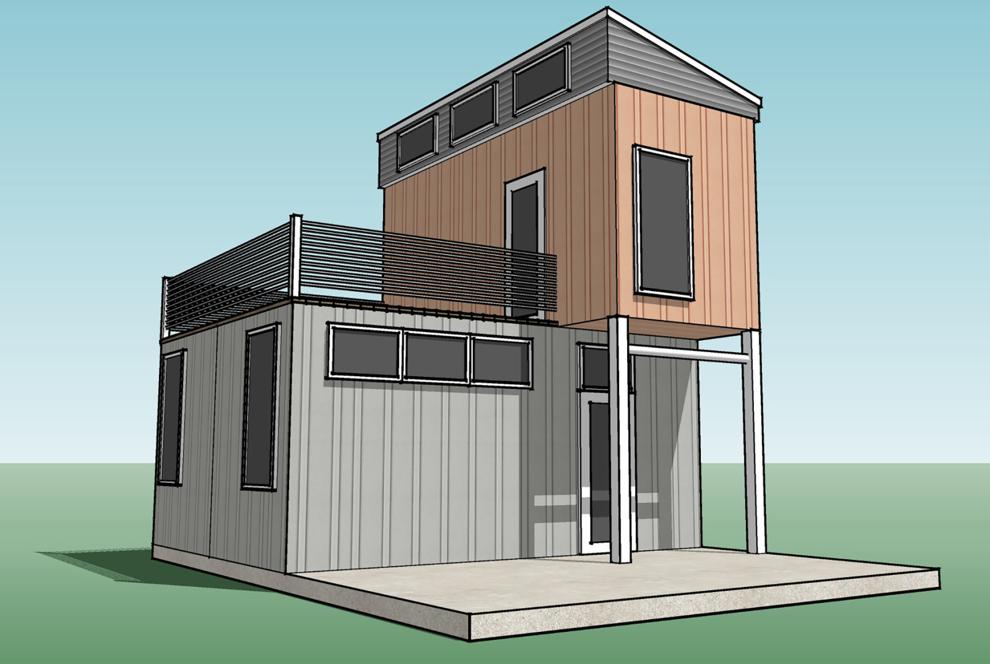 It should be finished by the end of the year, a little later than Lincoln's first container housing project — a two-story duplex built with 40-foot-by-8-foot boxes but enlarged with glass-and-wood structures.
Eventually, that project — called Containers on Vine Street — is expected to grow to four double-decker duplexes, with two-bedroom apartments on the bottom floor and one-bedroom units on top.