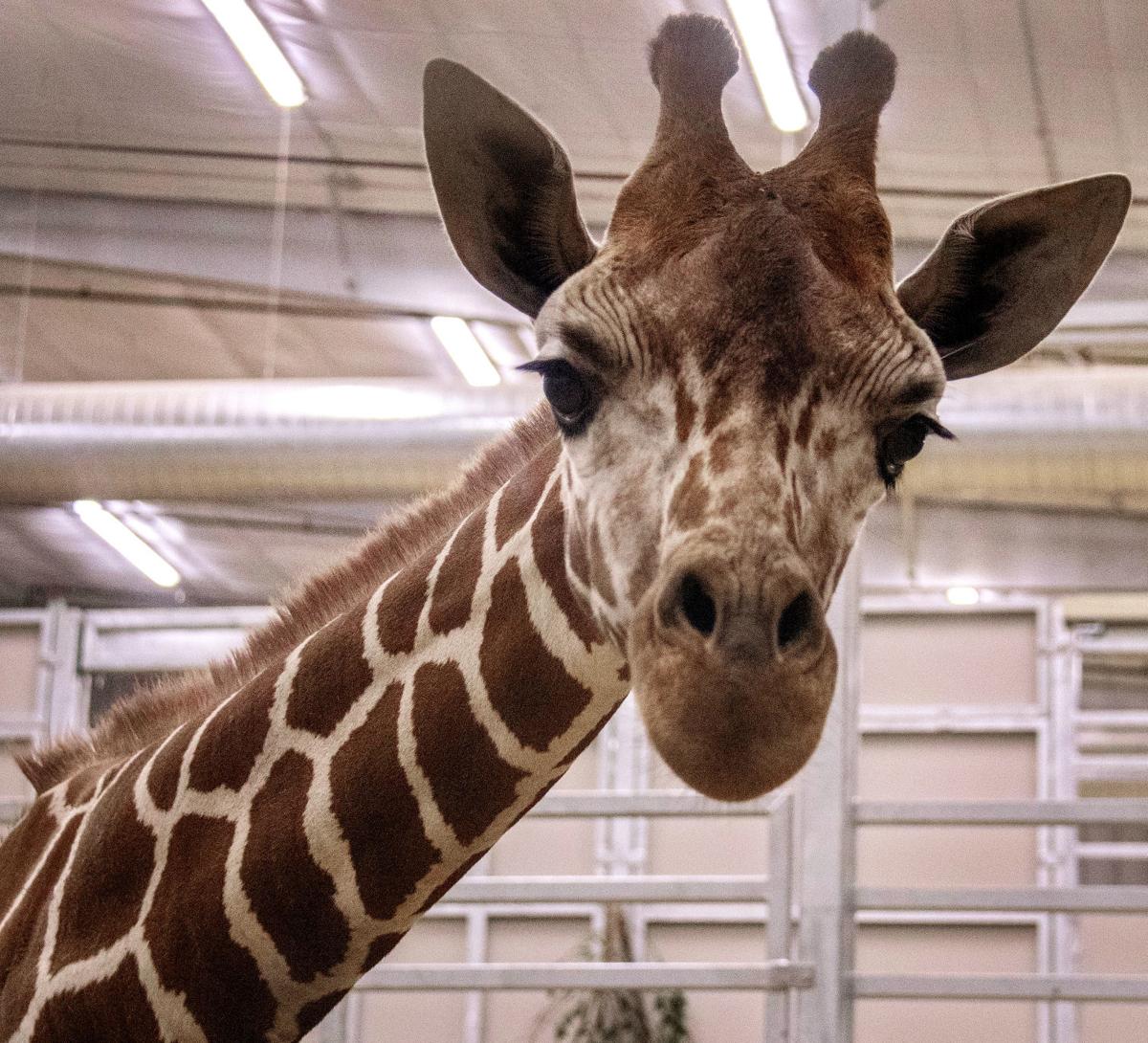 The three giraffes that moved to Lincoln last week are getting to know each other.
And getting to know their new, 5,800-square-foot home. Their new routines. Their new zookeepers.
"They're a new group," said John Chapo, president and CEO of the Lincoln Children's Zoo. "There's a lot of new things to learn."
And the zookeepers are getting to know the giraffes, too.
You have free articles remaining.
Joey, a 2-year-old male from Oklahoma City, is skeptical, Chapo said. "He's preparing to become the alpha animal. He's cautious with what he does; he observes very thoroughly before he moves."
The yet-to-be-named 14-month-old female from St. Paul, Minnesota, was timid at first — taking an hour to back out of the trailer and into the zoo's new giraffe enclosure. She's happier now, Chapo said, but she still likes to walk backward. "We call it moon walking."
And Allie, a 15-month-old from Seattle and the last to arrive — pulling into town Saturday night — established herself quickly as a socialite. She likes to be involved. "Allie is the party girl. She'll come right over and take food out of a zookeeper's hands."
Giraffes are generally social animals, and the three are getting along. In fact, Chapo said, zookeepers saw them sleeping in the same room, on the ground with their necks folded back on their bodies — a sign they were relaxed and comfortable.
"They're very happy to be a brand-new family herd."