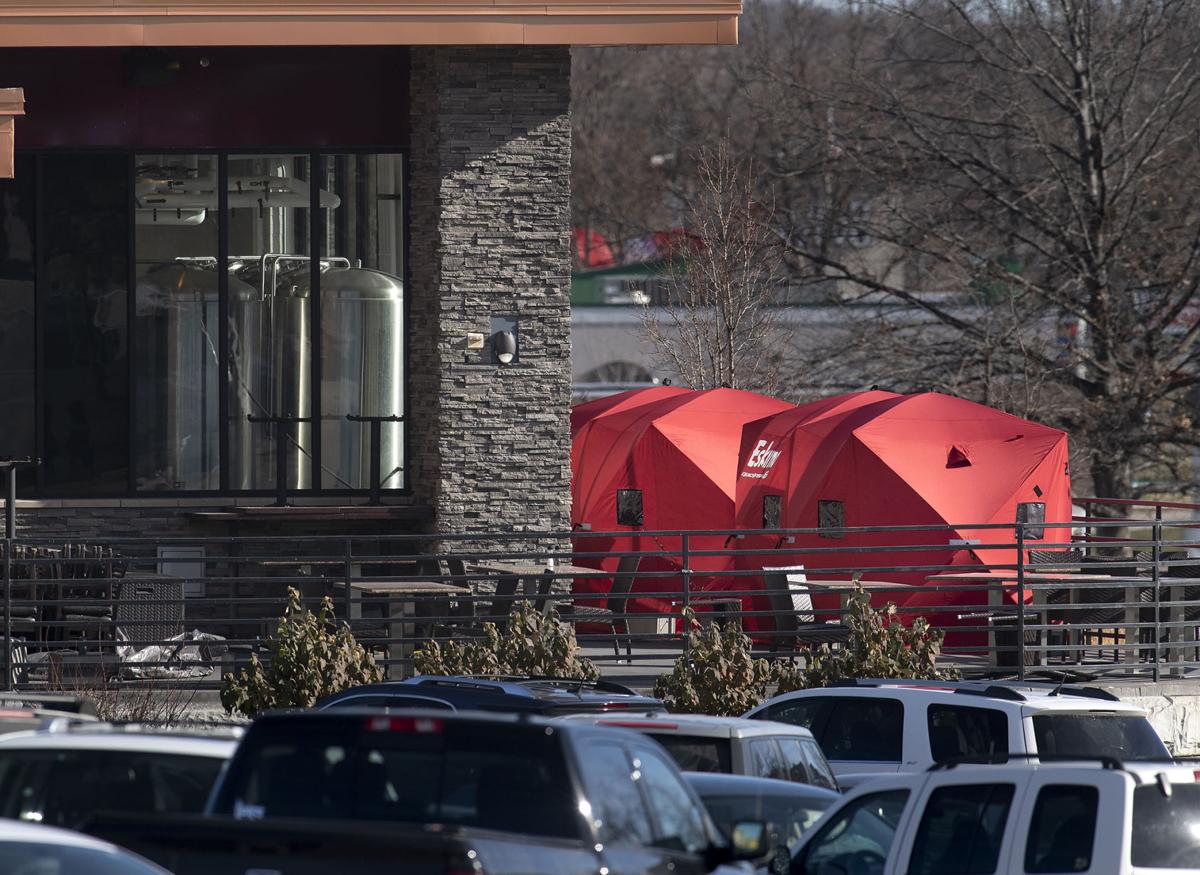 Even as the heart of winter approaches, Lincoln restaurants are trying to find ways to keep outdoor dining available during the coronavirus pandemic.
Local restaurant owners noticed a significant uptick in the popularity of patio seating over the summer, but offering that convenience comes with its own set of challenges in December.
At Granite City Food & Brewery, 6150 O St., "igloos" on the patio offer groups of up to six people a private, warm, semi-outdoor experience with limited guest/staff interaction.
Even in chilly weather this fall, manager and brewer Jason Ries said customers were still opting for outdoor seating, so the restaurant decided to invest in the igloos for the coldest months.
There are still patio tables available, but since the restaurant started offering the igloos Dec. 7, their popularity has taken off.
Ries said the igloos are booked until mid-January. Up to this point, there has been no extra charge to reserve the igloos, but that might change as holidays such as Valentine's Day arrive.
"I mean, who knows what's going to happen in 2021?" Ries said. "The two igloos are staying up for the whole winter, but we could maybe fit two more."
Each igloo has a space heater, and the pods are disinfected after each use.
Ries said he thinks their popularity comes in part from visibility from O Street, but also the new experience they offer.
"We wanted to create an environment for families to enjoy the restaurant experience while not being inside the restaurant," he said. "But it really is a unique experience and people love it. Obviously, our priority is guest safety."
Management at Piedmont Bistro, 1265 S. Cotner Blvd., also discussed the possibility of dining bubbles, and some customers have even asked restaurant staff about the idea. Manager Dave Leopardi said they "came close" to purchasing the bubbles, but ultimately decided against it — for now.
Even so, the patio at Piedmont Bistro remains a popular choice thanks to a few heaters and a fireplace.
Leopardi said they plan to continue developing the patio area for use year-round, instead of opting for a temporary solution to a temporary problem.
"We have 13 or 14 tables out there that fit on the patio, which is popular, so we figured working on the patio itself was the better investment," Leopardi said.
Ries said he wouldn't be surprised to see more igloos pop up around Lincoln over the next few months, given that they've become very popular in other cities. 
For other restaurants that don't have enough room outside for igloos, solutions come in the form of updating menus, expanding online ordering and working on delivery capabilities, said Jessie Porter, who is the general manager at Toast, 507 Fallbrook Blvd.
Some customers have asked about the possibility of heaters or fire pits for the eight-table patio area, but "it's not something we're sure we want to take the risk for yet," Porter said.
Porter hasn't been surprised to see other restaurants try new tactics, though.
"The service industry knows how to keep going no matter what."
DO YOU REMEMBER THESE RESTAURANTS: