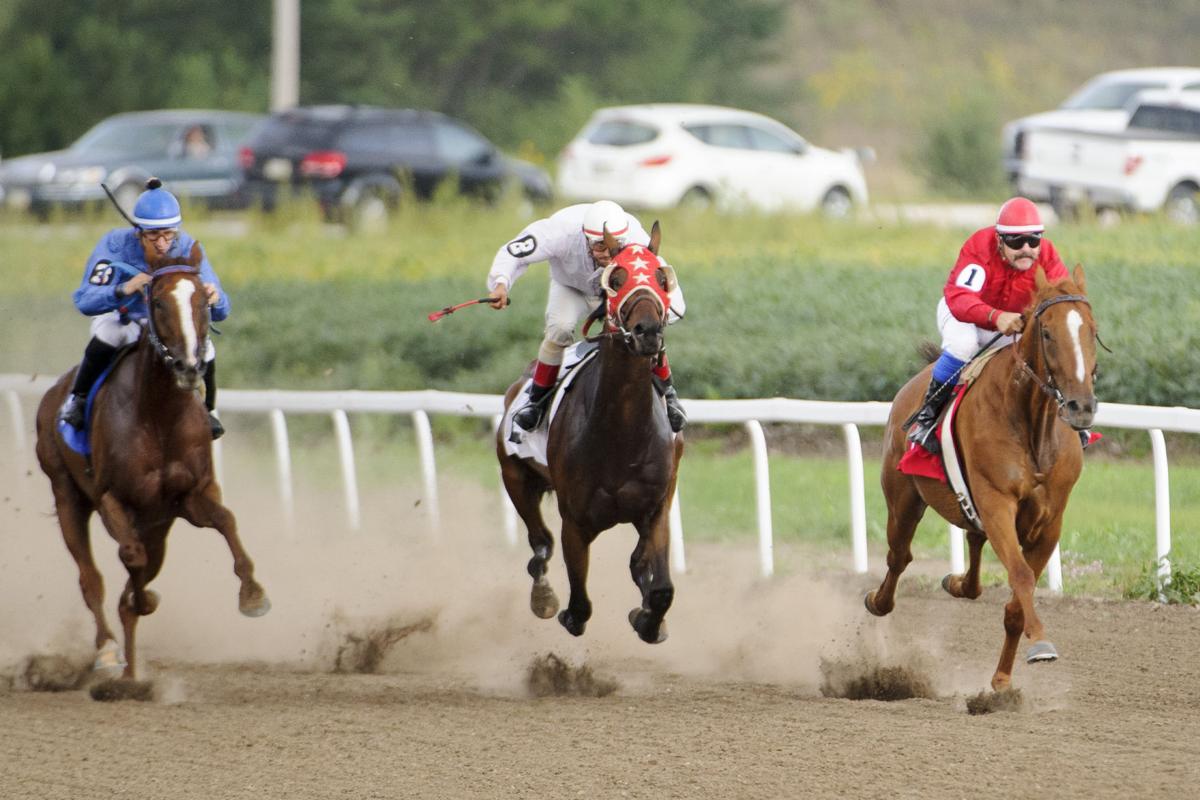 State law requires Lincoln Race Course to hold at least one live horse race a year to offer simulcast betting throughout the year. This September, the track at 7055 S. First St. is quadrupling down on it.
There will be two nights of live racing this year, each featuring two races, said Julie Burton, director of marketing at the venue.
"We hear a lot of people saying we miss the horse racing," she said.
The races will take place on two Friday nights — Sept. 8 and 15. Post times are expected to be 6 p.m. and 7 p.m. Previous races at Lincoln Race Course, located near U.S. 77 and West Denton Road, have featured three horses. Burton said this year's races may each feature four horses, but that's not set in stone. In between the two horse races each night, Burton said the track will once again host a mascot foot race.
The track remains, for the most part, a straightaway sprint. The course has been extended, but only past the finish line, curving slightly in an effort to give the horses some more space to decelerate after racing one furlong (an eighth of a mile), Burton said. There are no lights at the track, which will remain the case until the Nebraska Horsemen's Benevolent and Protective Association secures funding to build a regular track, which is still the hope, Burton said.
The two events build off of last year's one night of races, which drew about 1,000 people to Lincoln Race Course for the races, live music and giveaways.