The protest energy was revitalized Thursday night when an estimated 600 people demonstrated near SouthPointe Pavilions.
It was the first time in two weeks of protests following the police killing of George Floyd in Minneapolis that the marches have gone to south Lincoln.
Protesters met outside Von Maur, where they made signs, registered to vote and got protective masks before beginning to walk north on South 27th Street to Old Cheney Road, walking through numerous housing subdivisions before completing the loop.
The group's diversity was exemplified throughout the evening. A dog with a "Black Lives Matter" sign around its neck walked next to its owner, while parents marched with their children in strollers. People unable to march followed in cars.
Many carried homemade signs that read, "Who do you call when cops murder?" and "Enough is Enough."
A trio of musicians followed the group playing drums, claves and maracas to set the marching tempo.
Protester Malaysia Perry said the black community wants good education, good jobs, nice houses and nice neighborhoods like everyone else in America.
"The last few words of the Pledge of Allegiance, 'liberty and justice for all,' somehow got lost," Perry said.
Dozens of cars honked approvingly and residents sat on lawn chairs in their front yards with signs of support. As the protesters turned down a residential street, they began to chant "march with us" to the people watching from their front lawns, and a few of them did.
Dominique Liu-Sang, one of the leaders of Lincoln's Black Lives Matter movement, recognized the change in energy as she led protesters down the street.
"Can you feel it tonight?" Liu-Sang yelled through a megaphone.
Kelsey Wilson said she was protesting because she's a black woman in a white community and needs to show support to the Black Lives Matter movement.
"I came to the SouthPointe protest specifically because I thought it would disrupt this community more," Wilson said. "This is making a bigger statement."
Photos, videos: Protests in Lincoln
One year ago: Photos and videos of protests in Lincoln over George Floyd's death
BLM Protest
BLM Protest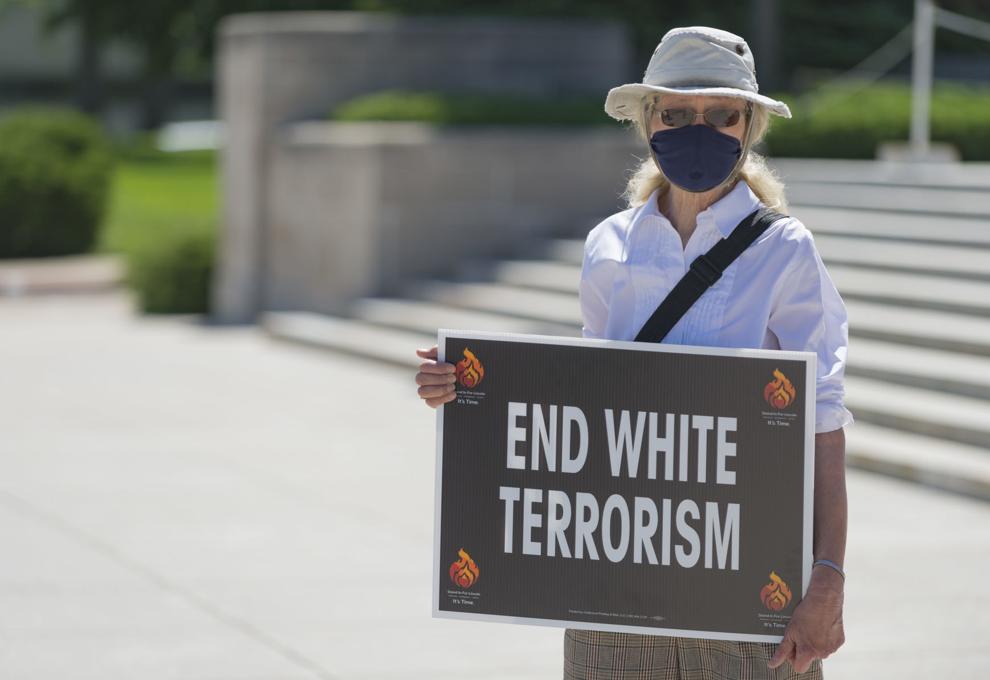 BLM Protest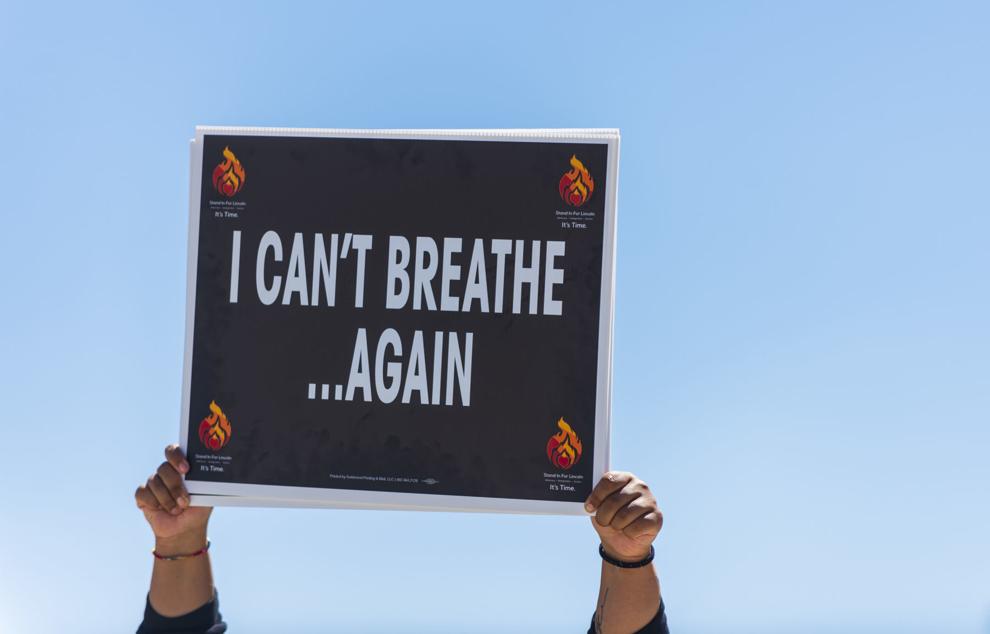 BLM Protest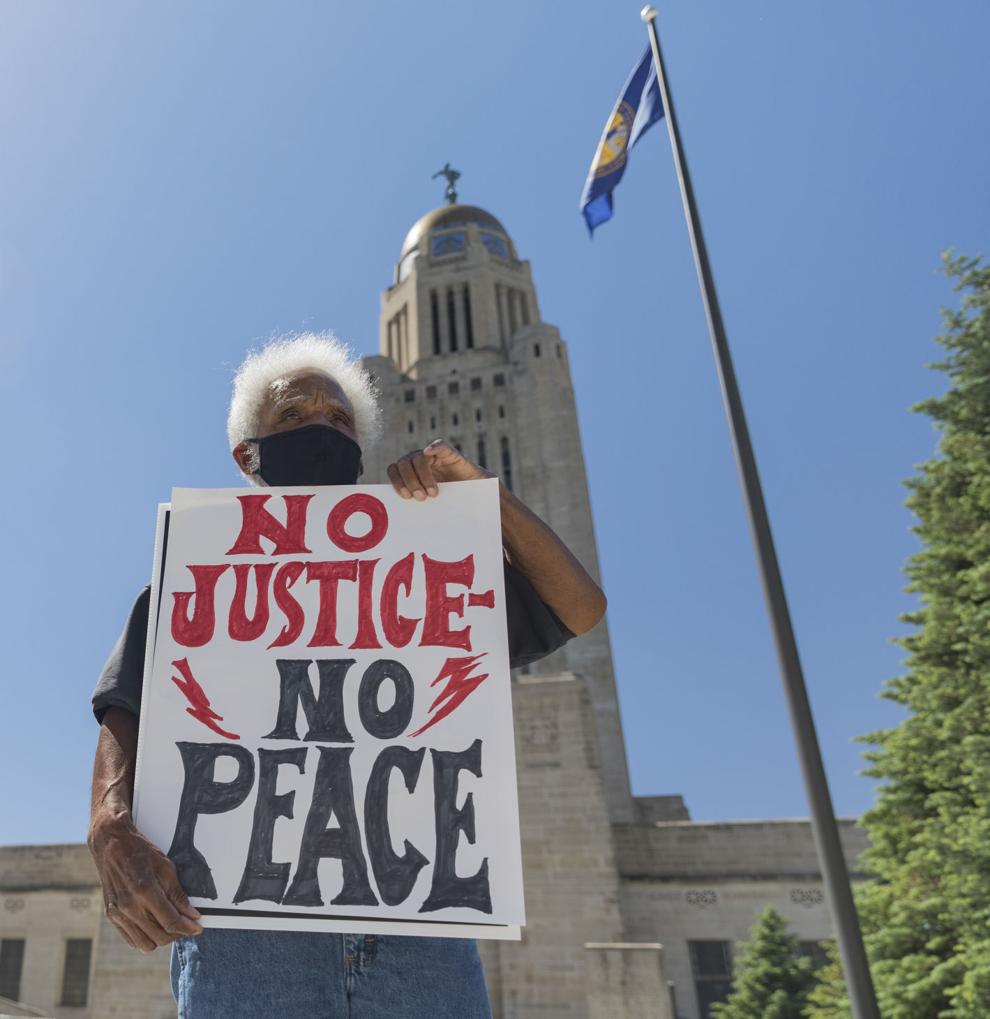 BLM Protest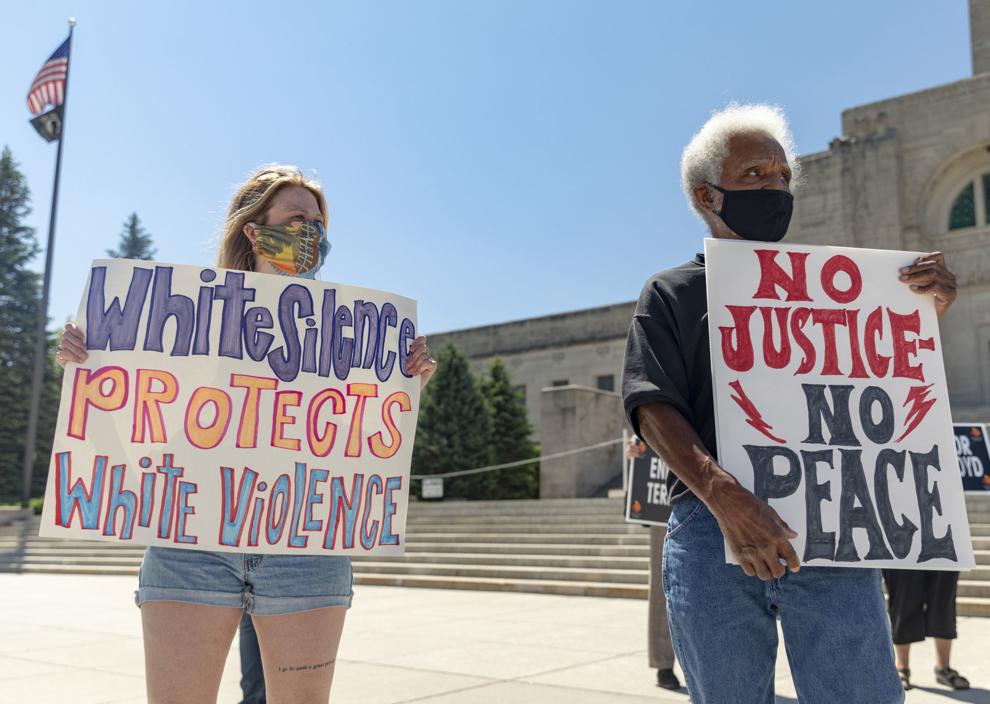 BLM Protest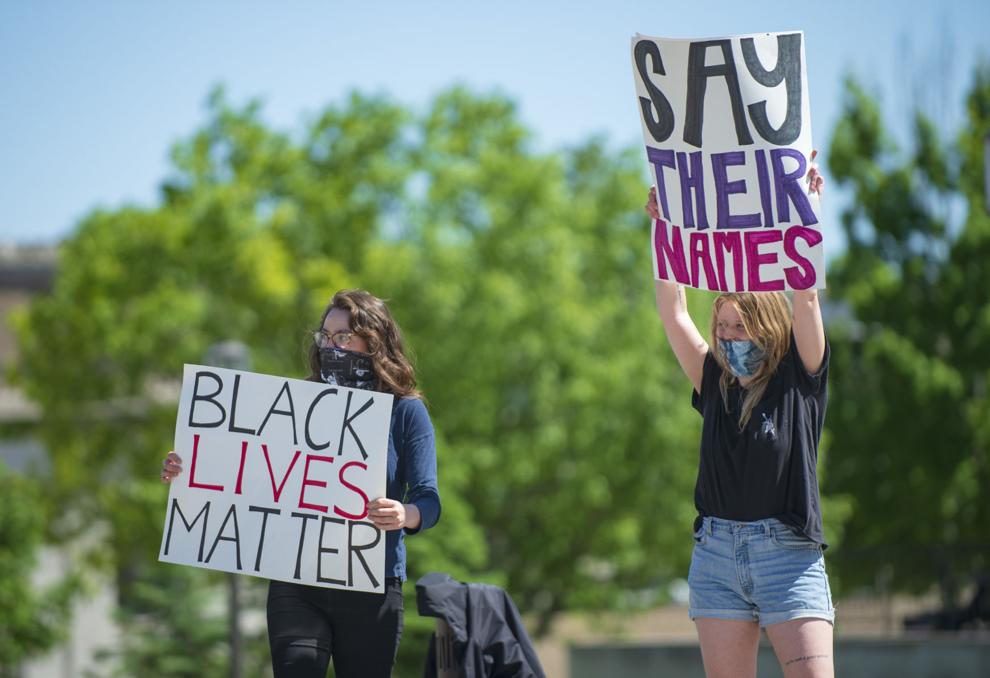 George Floyd Protest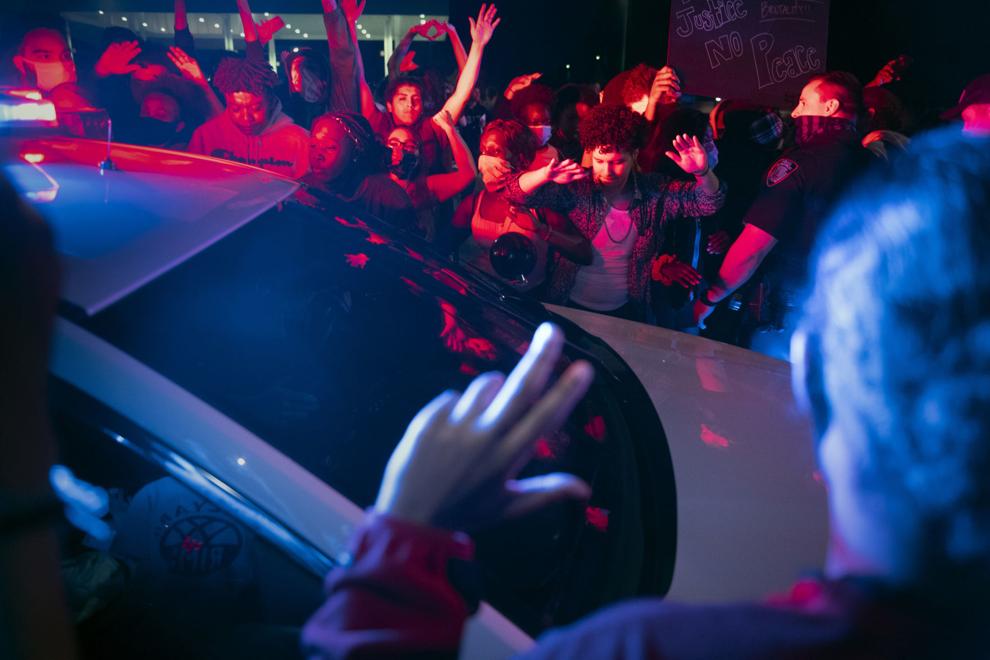 George Floyd Protest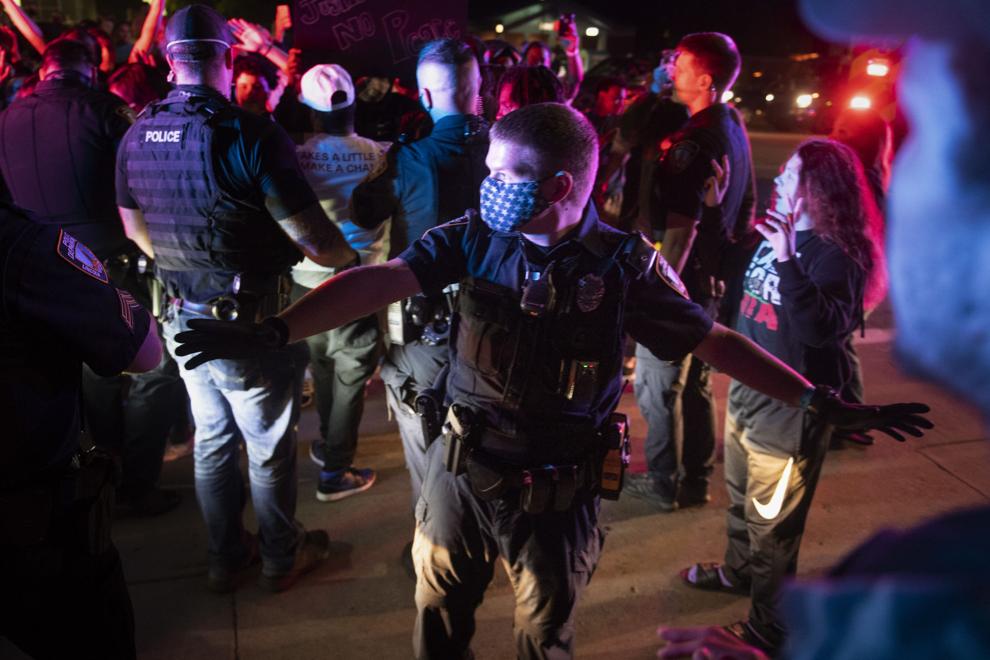 George Floyd Protest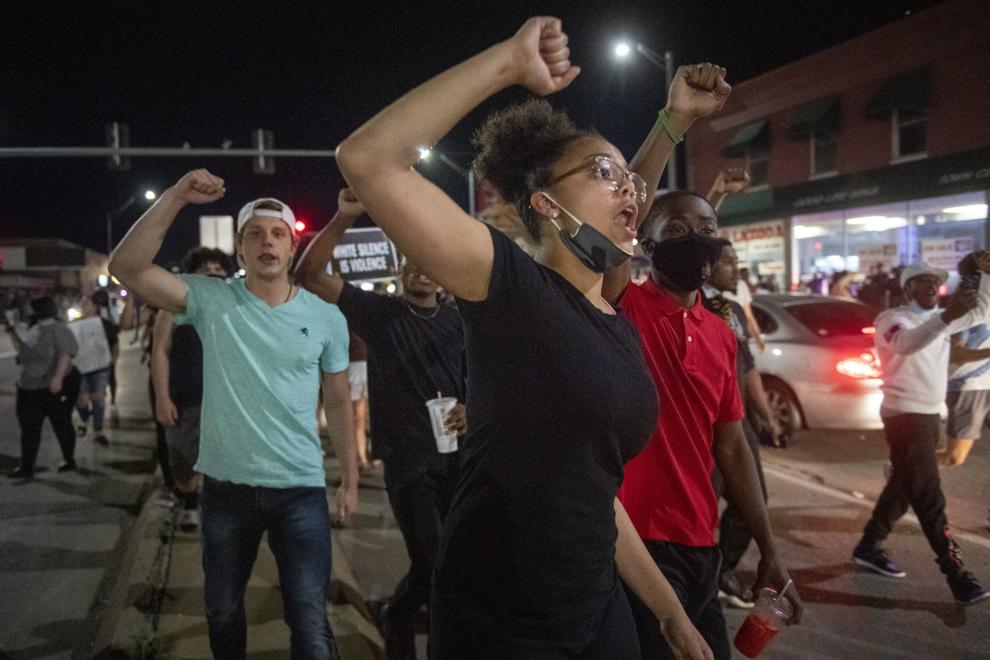 George Floyd Protest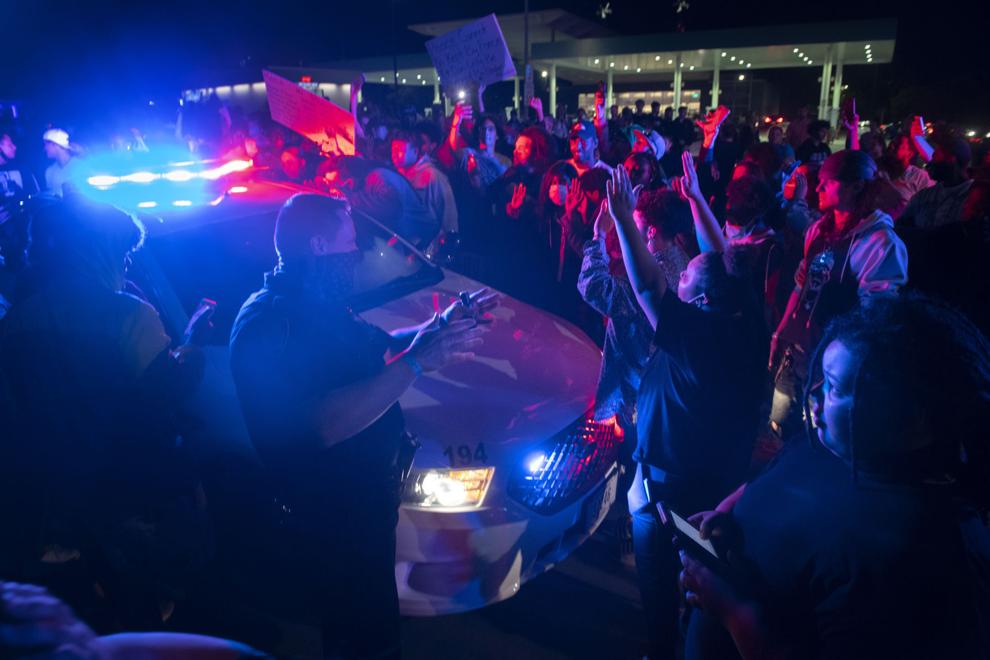 George Floyd Protest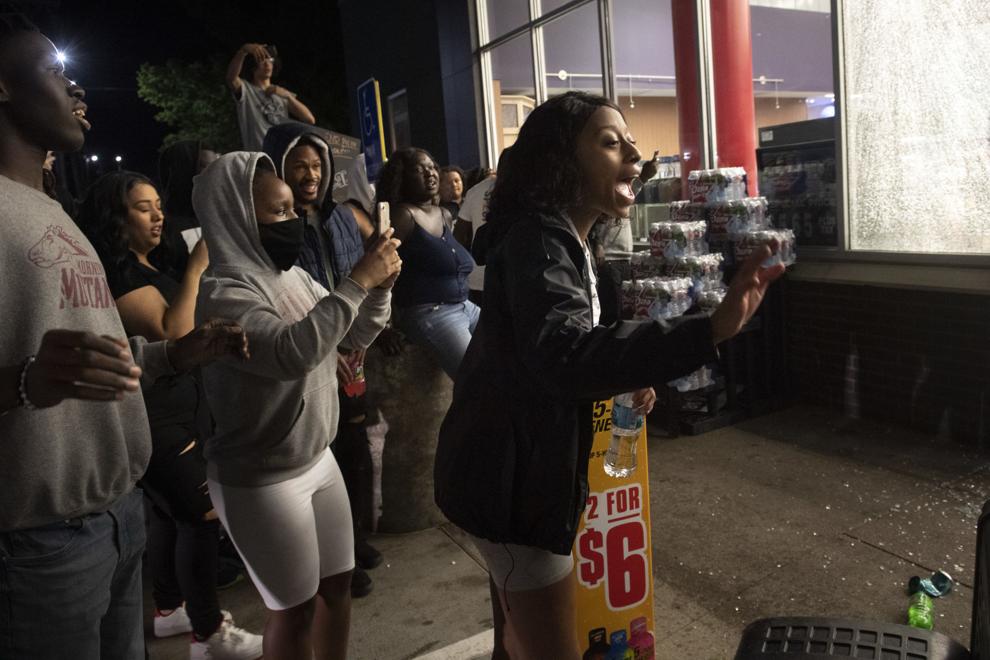 George Floyd Protest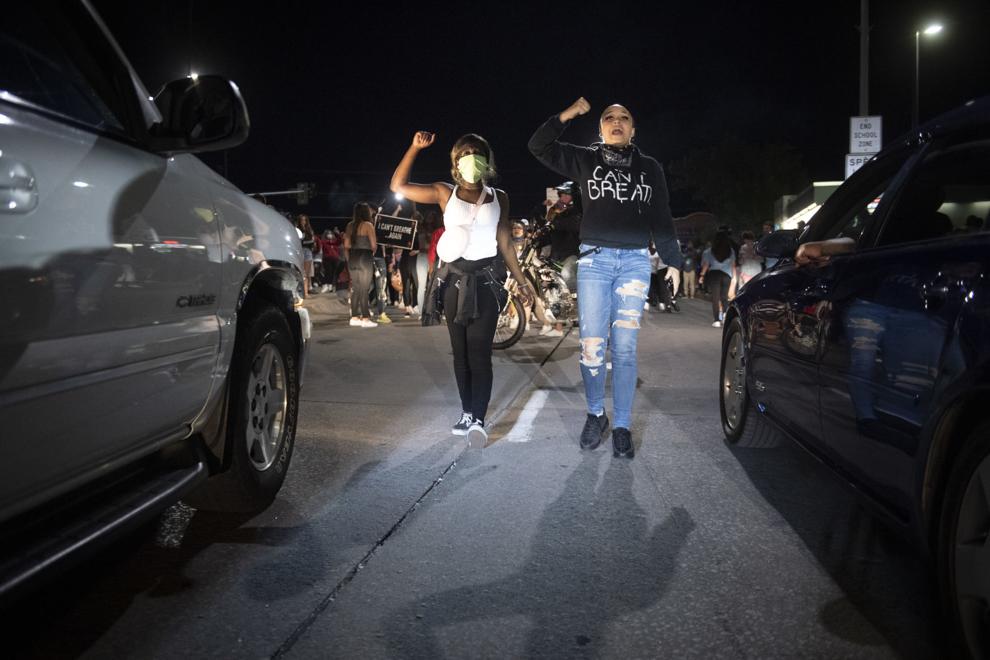 George Floyd Protest
George Floyd Protest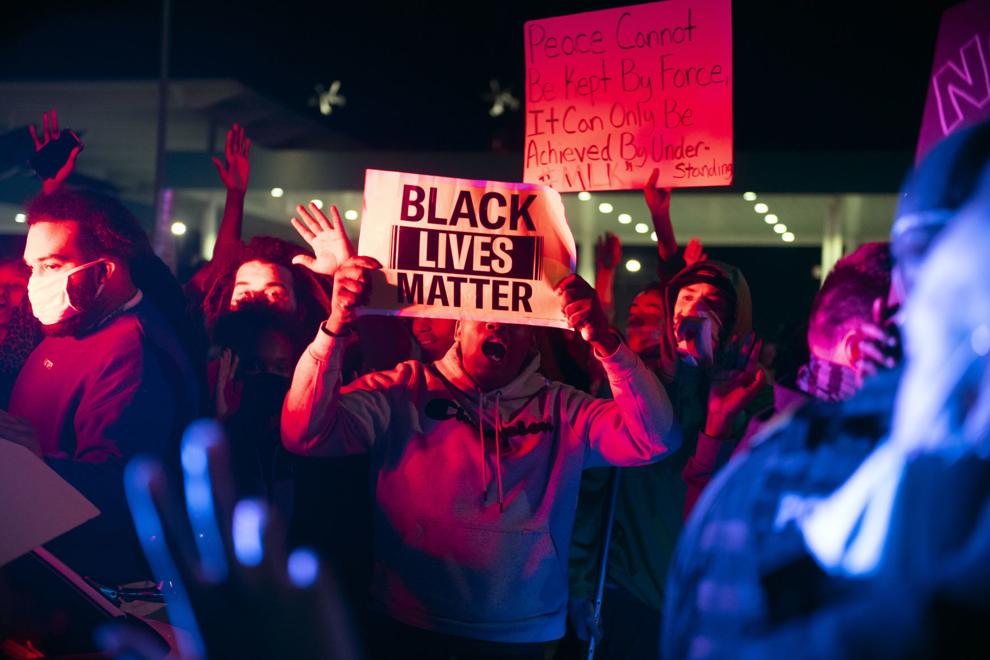 George Floyd Protest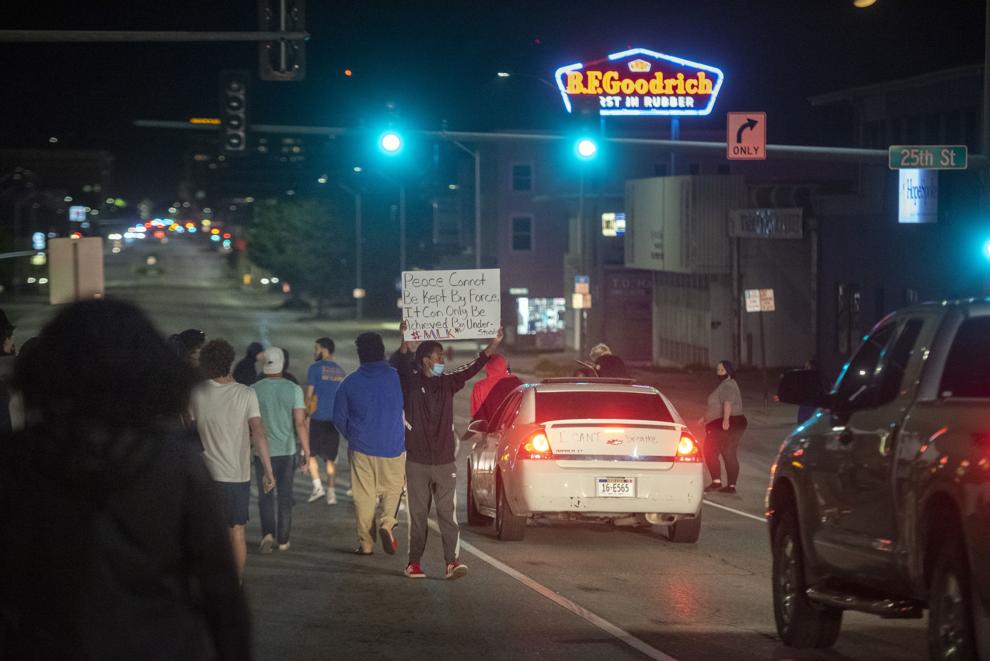 George Floyd Protest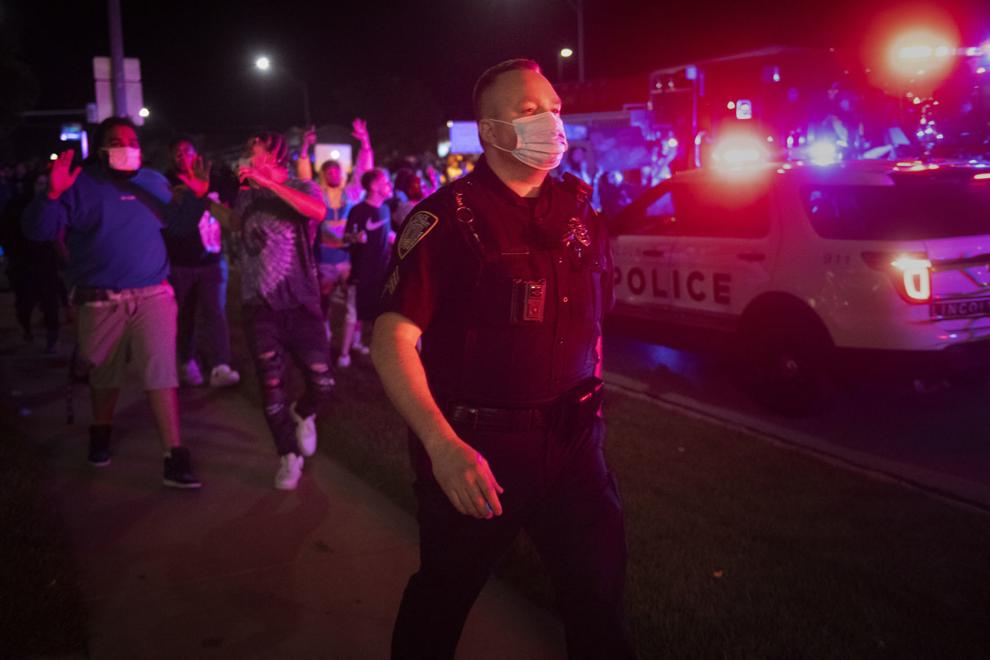 George Floyd Protest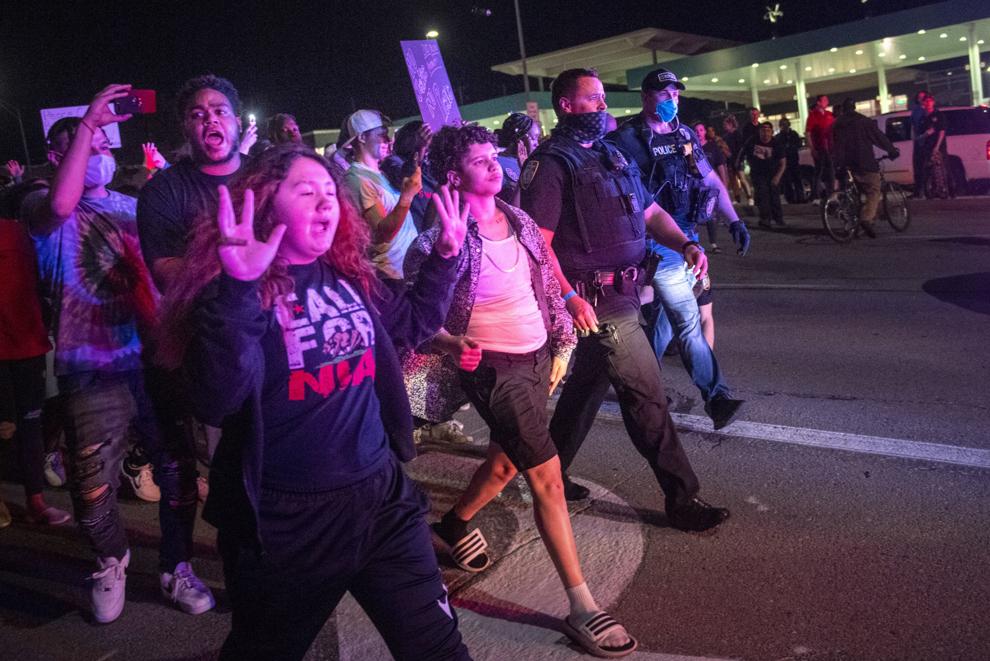 George Floyd Protest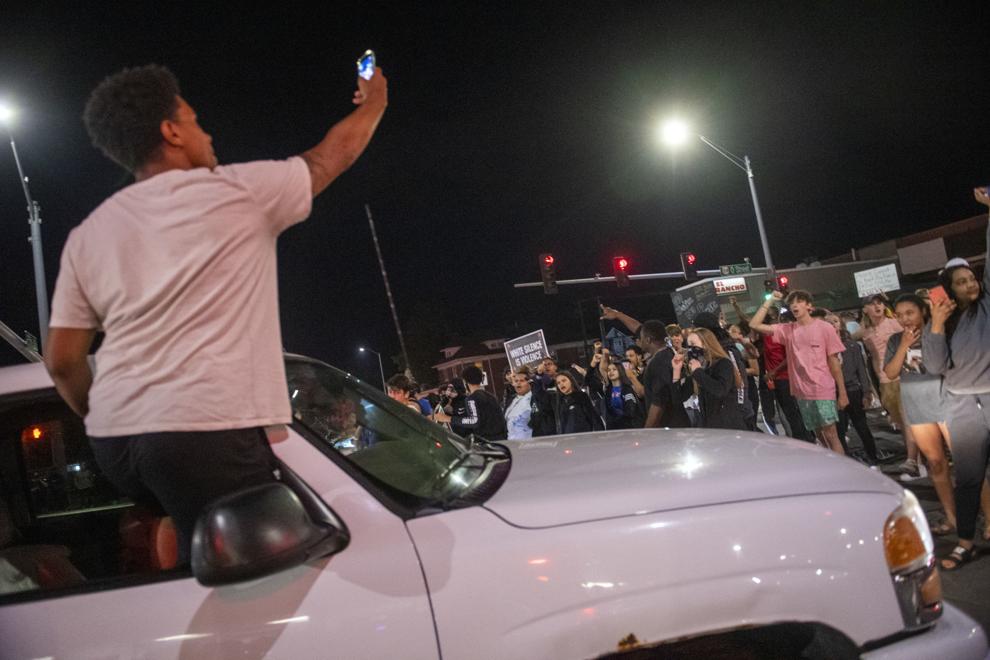 George Floyd Protest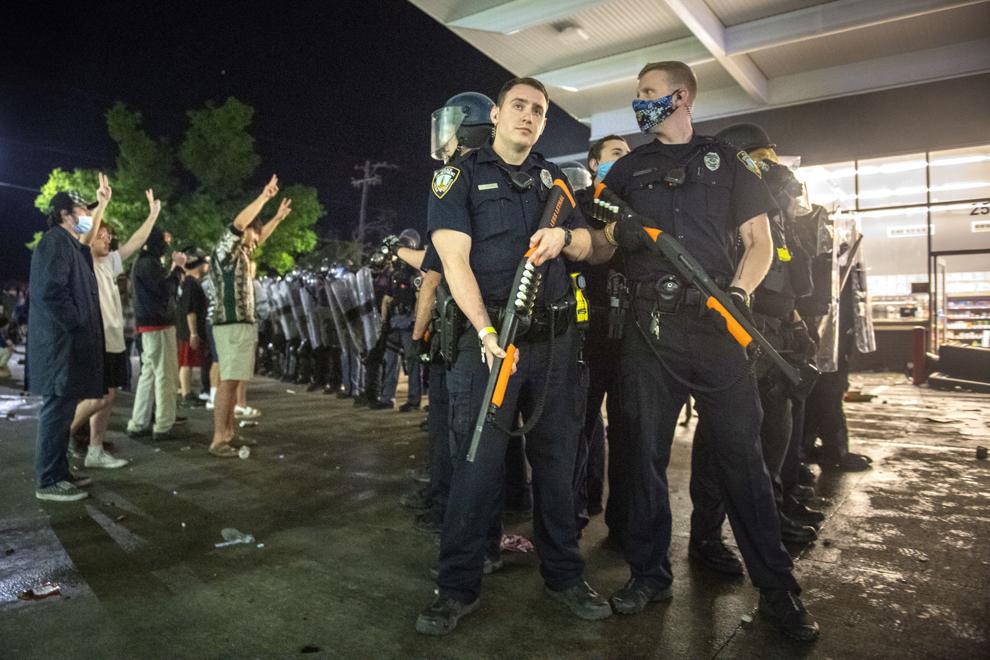 George Floyd Protest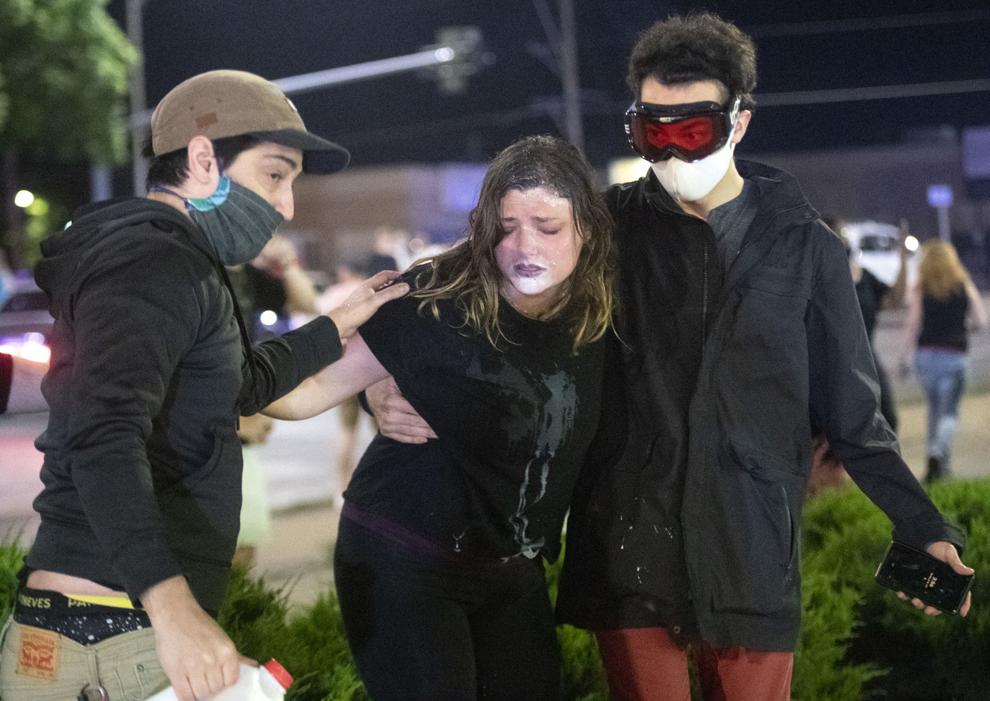 George Floyd Protest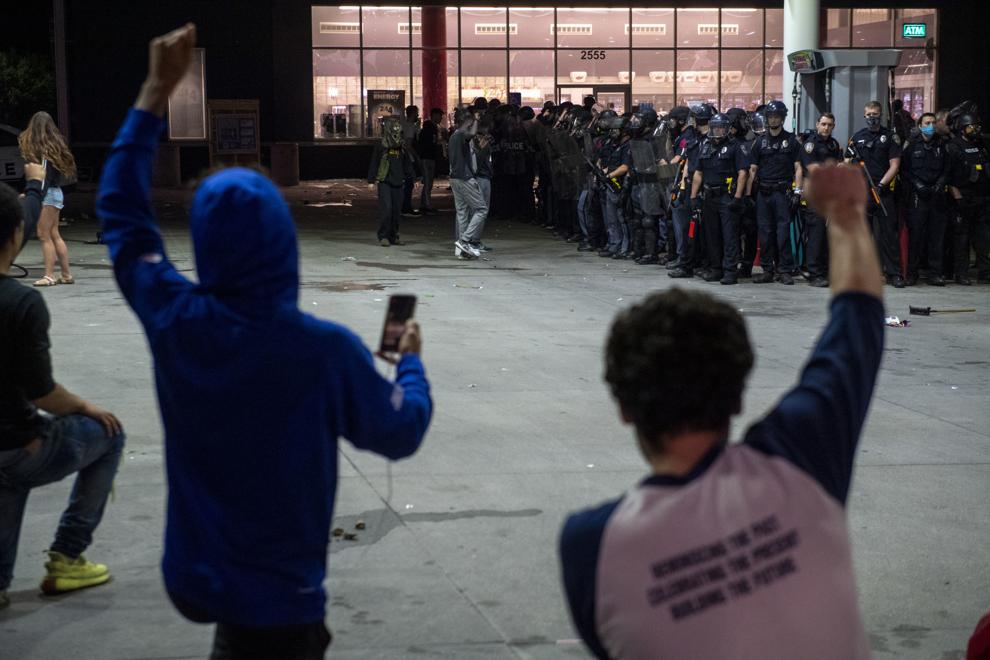 George Floyd Protest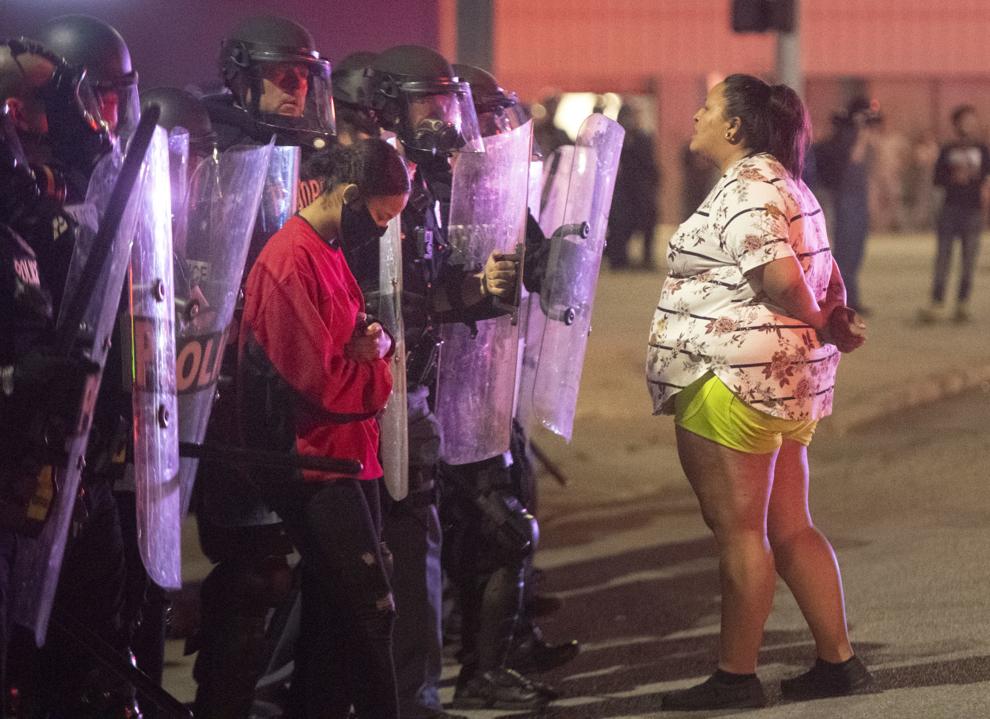 George Floyd Protest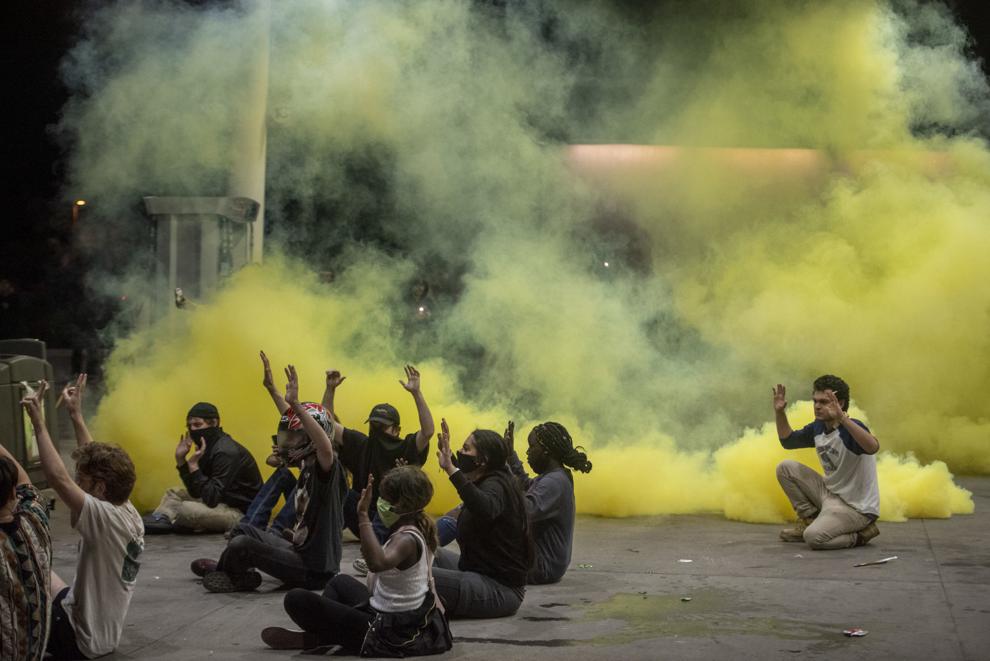 George Floyd Protest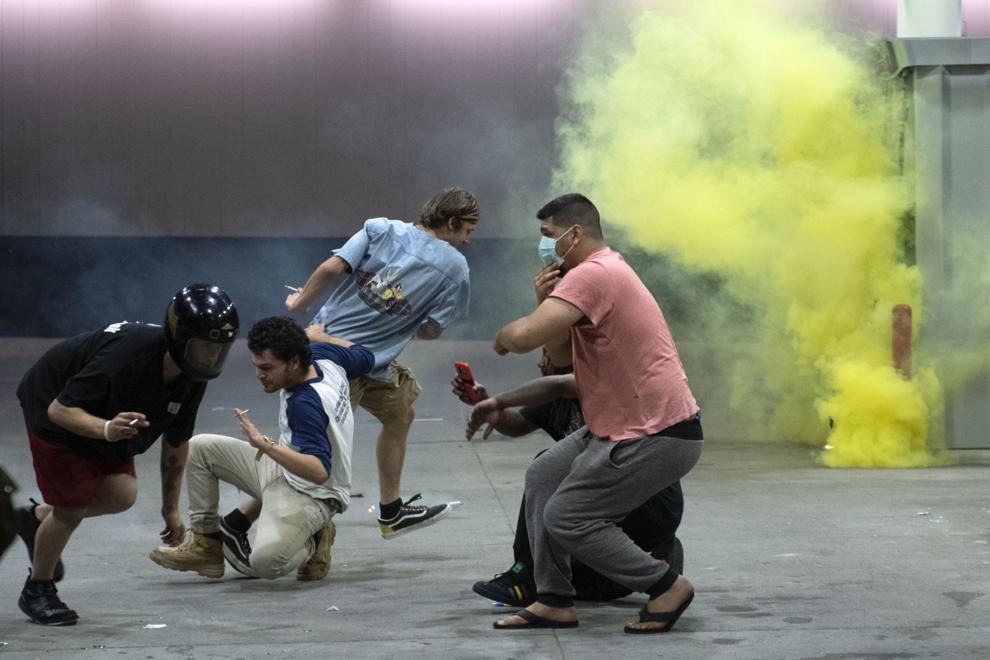 George Floyd Protest
George Floyd Protest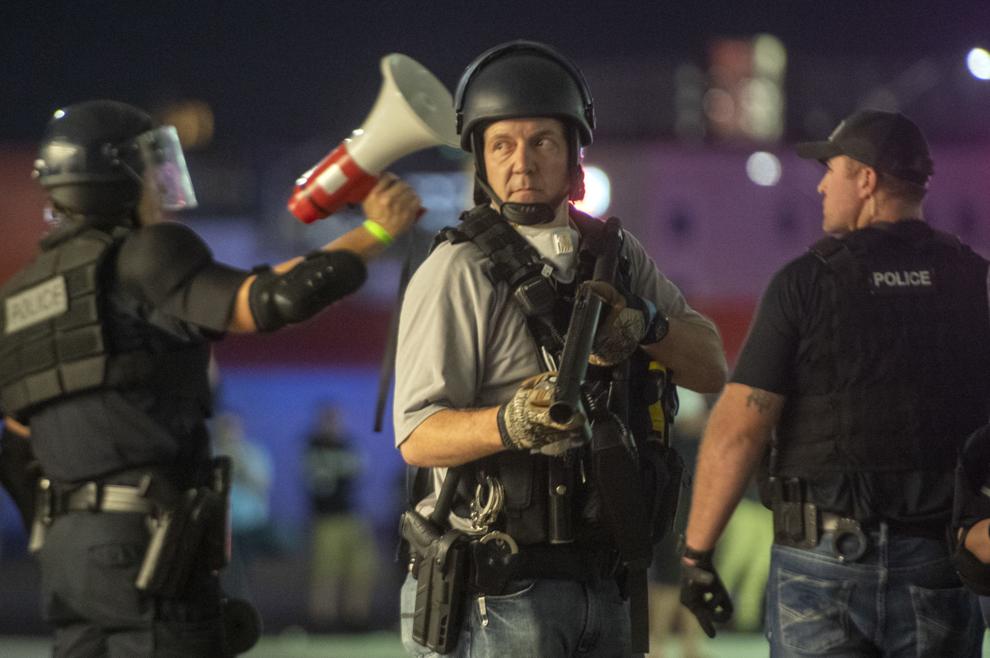 George Floyd Protest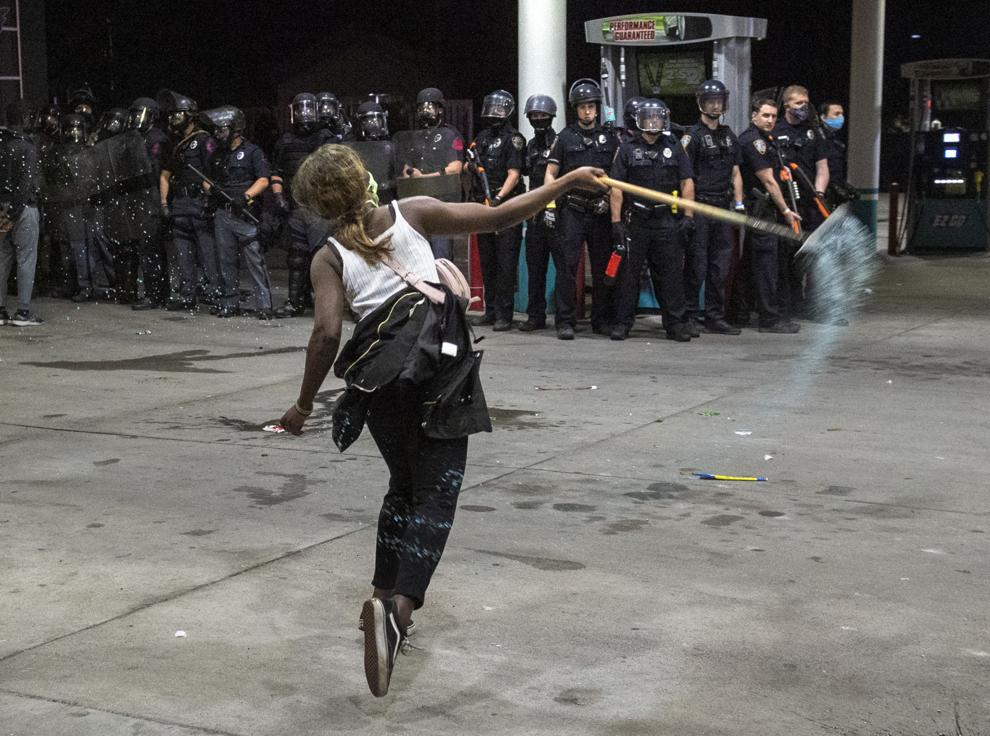 George Floyd Protest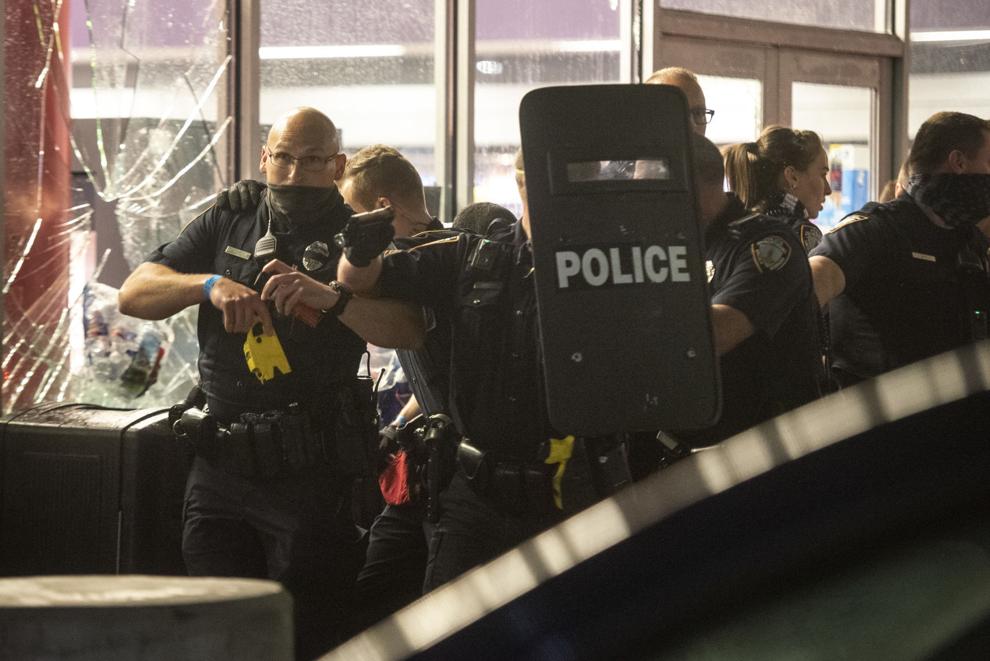 George Floyd Protest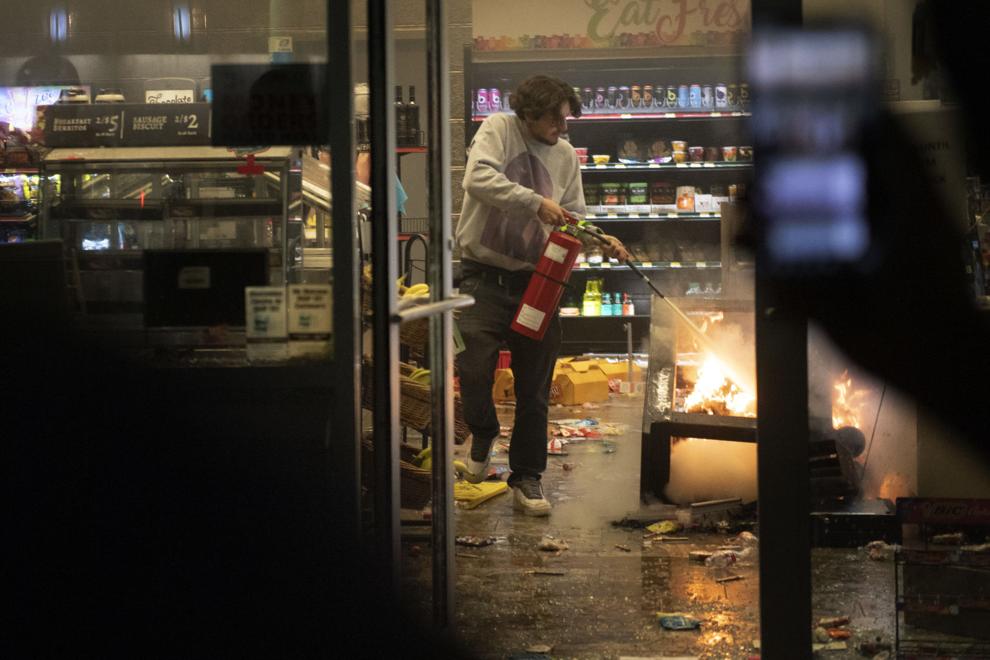 George Floyd Protest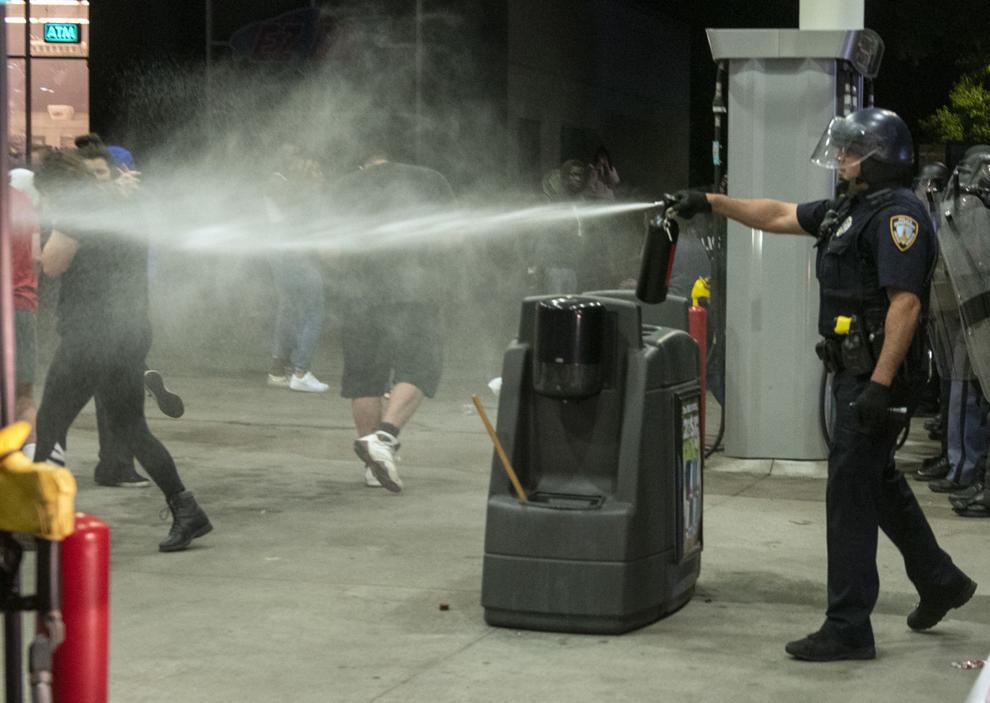 George Floyd Protest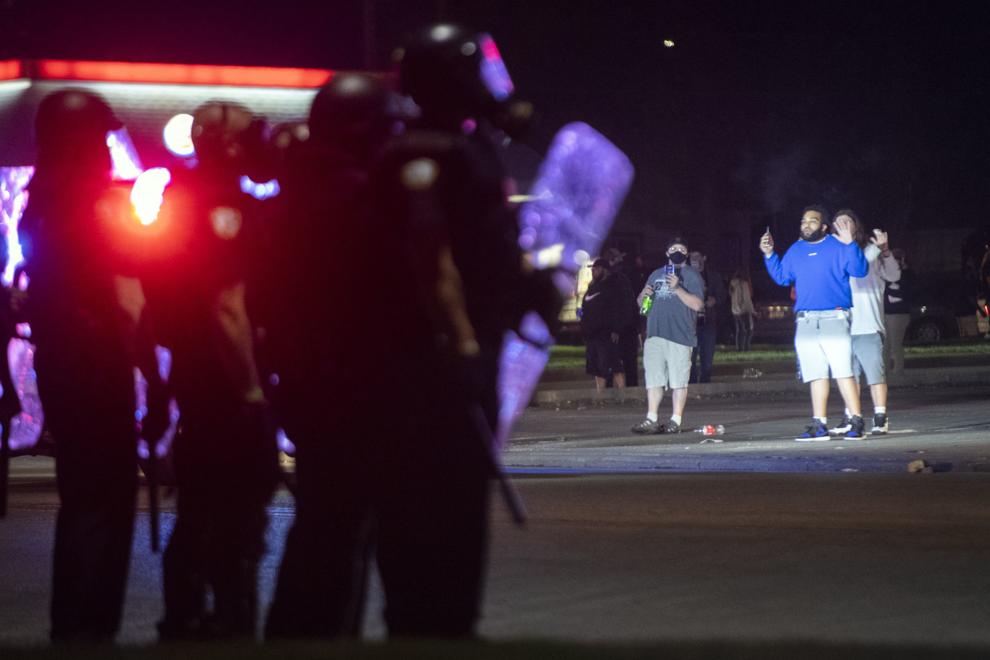 George Floyd Protest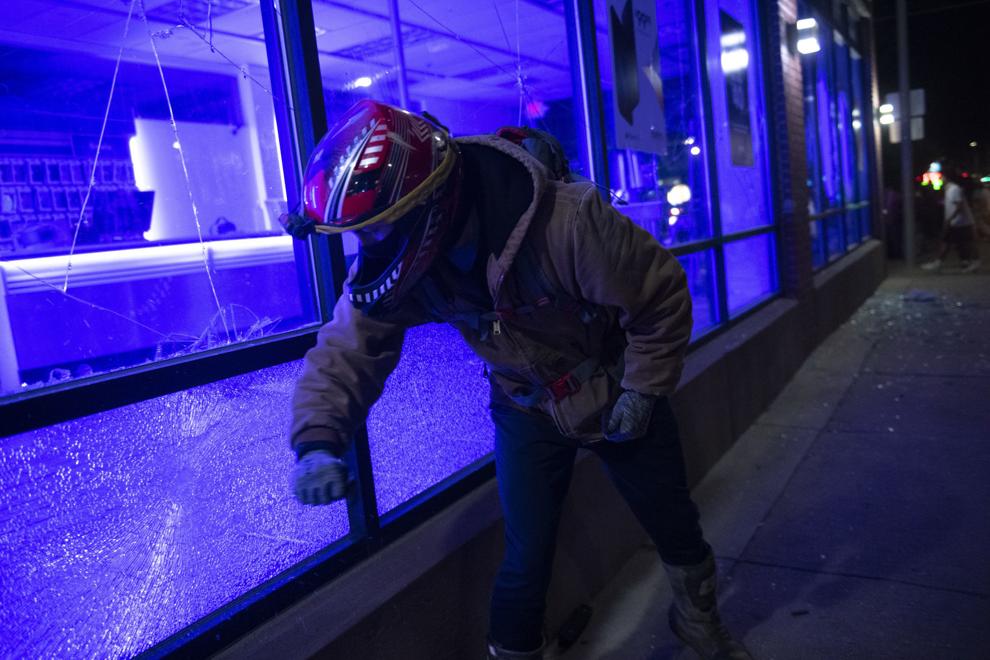 George Floyd Protest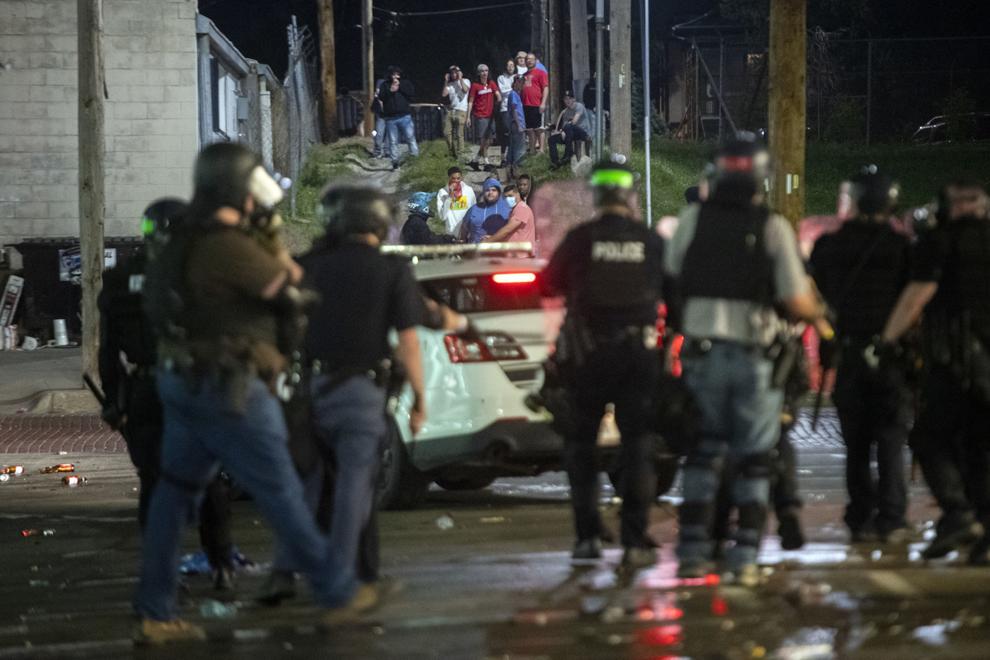 George Floyd Protest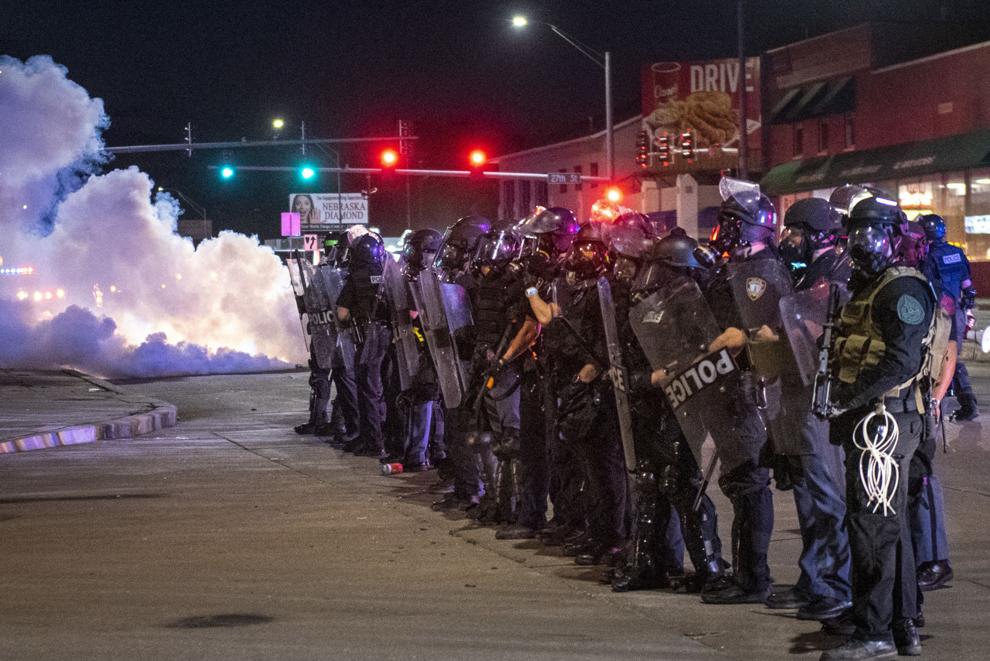 George Floyd Protest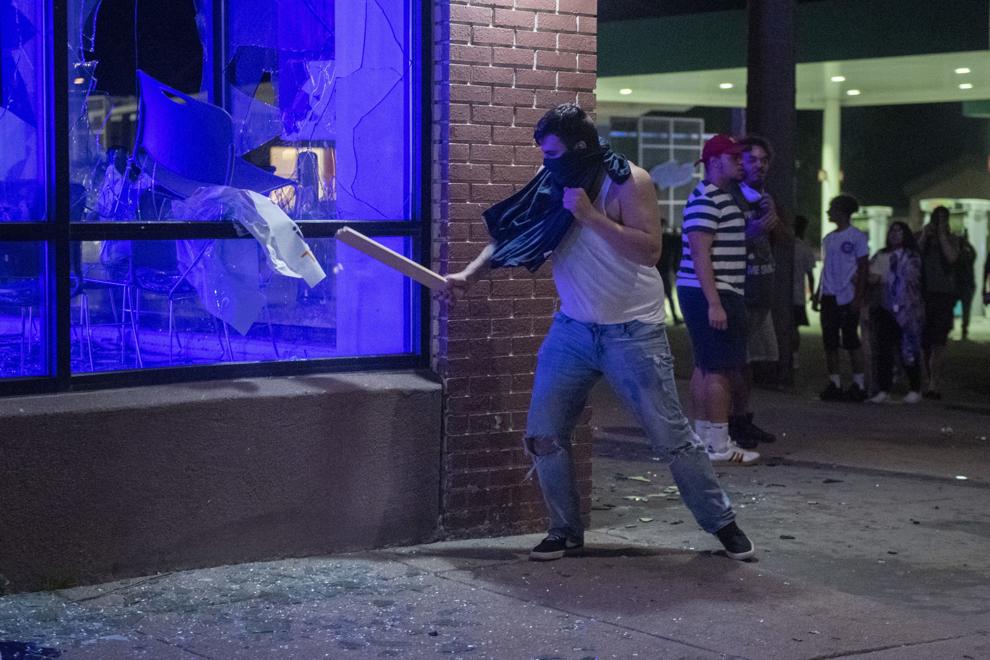 George Floyd Protest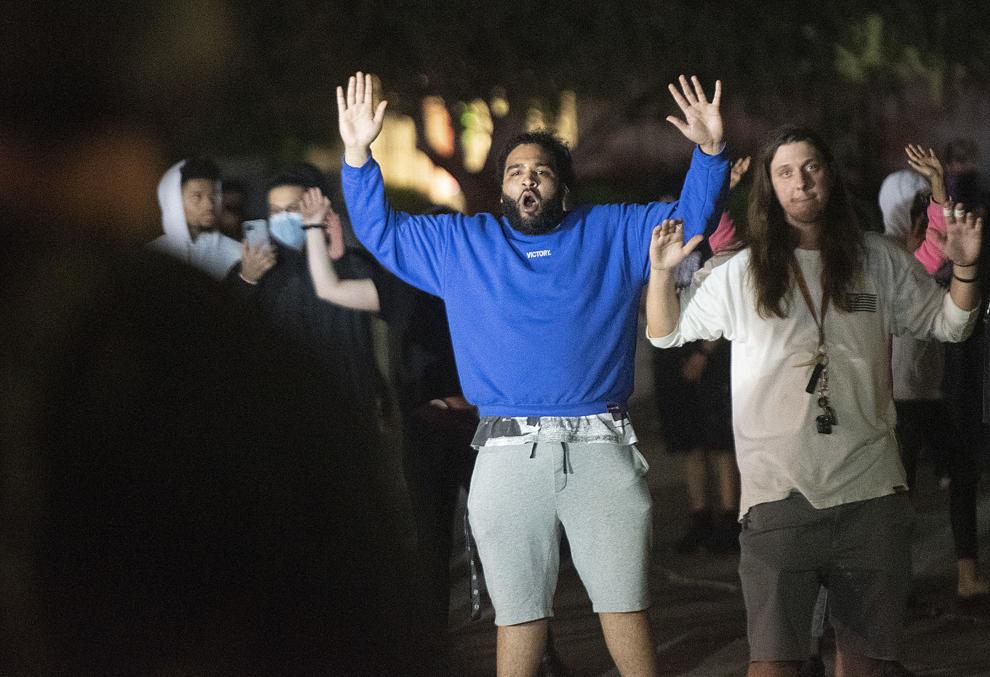 George Floyd Protest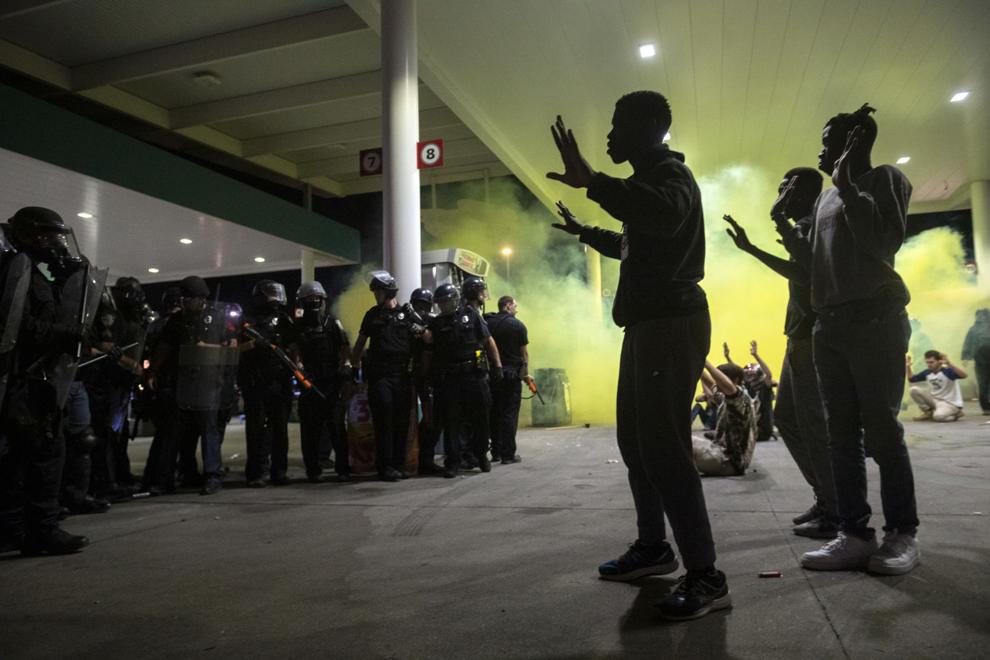 George Floyd Protest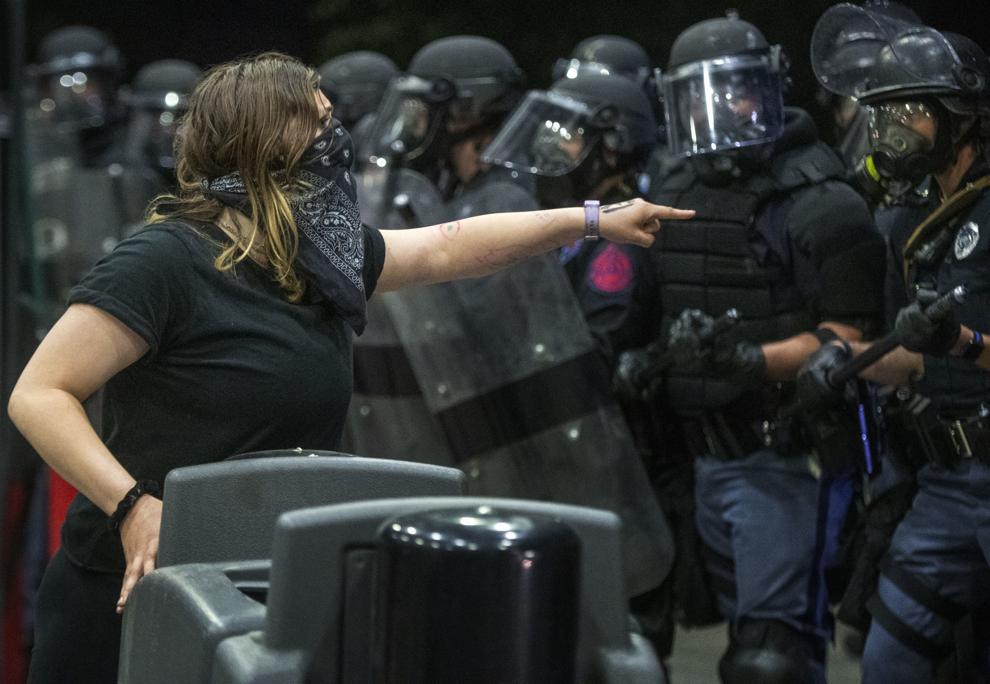 George Floyd Protest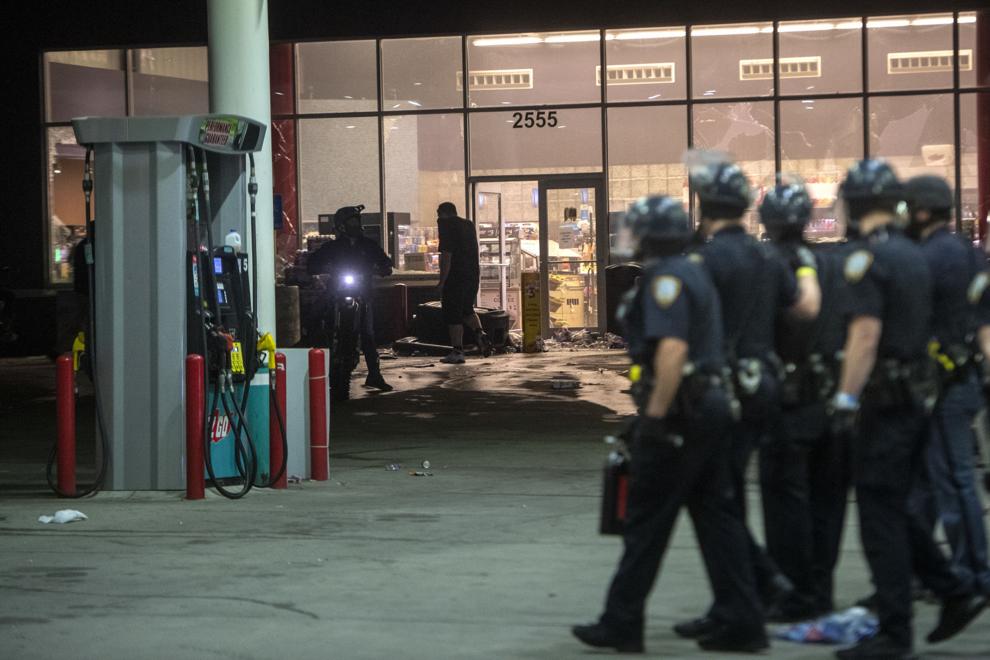 George Floyd Protest
George Floyd Protest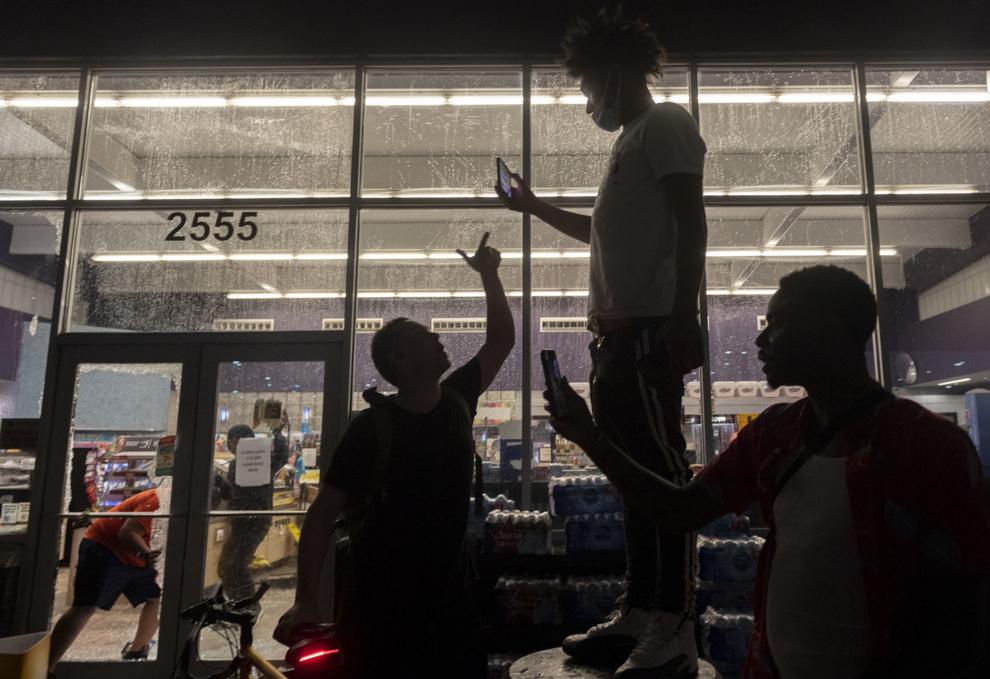 George Floyd Protest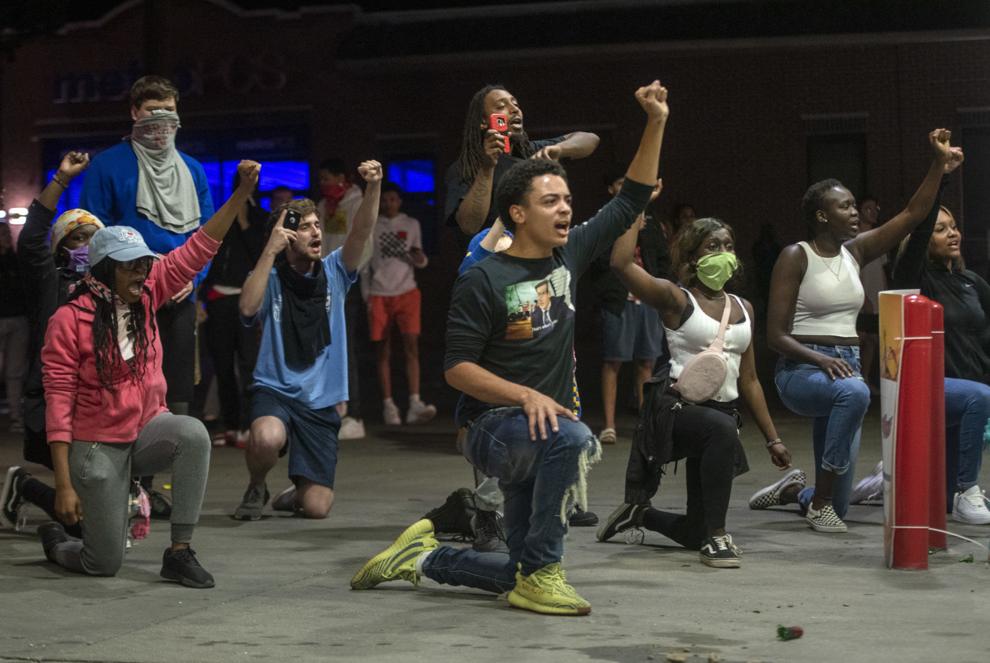 George Floyd Protest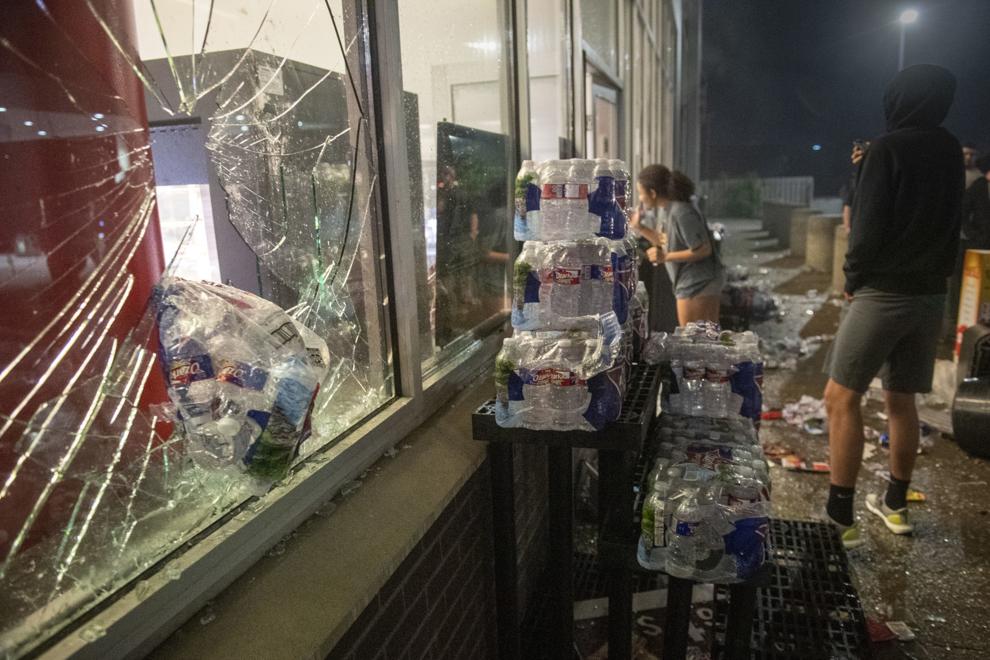 George Floyd Protest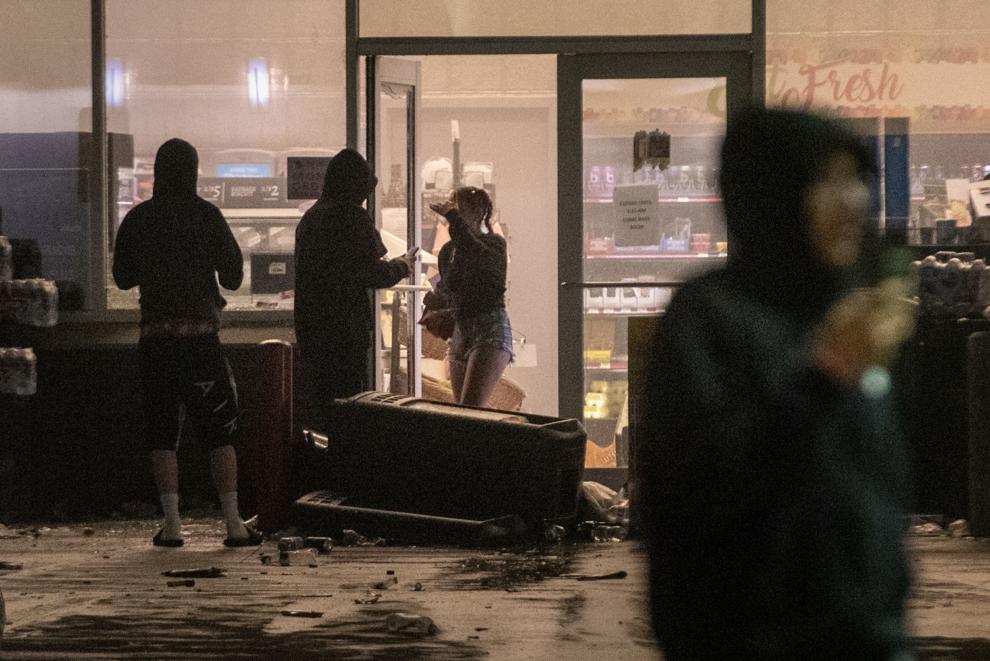 George Floyd Protest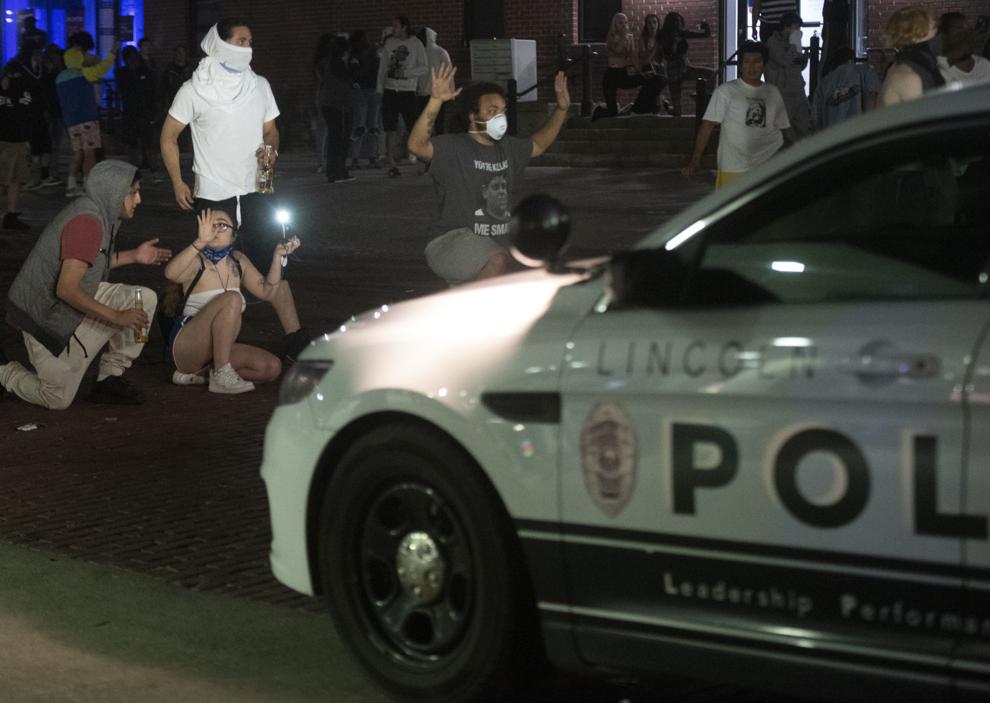 WATCH NOW: Lincoln police chief provides update on overnight protests
George Floyd Protest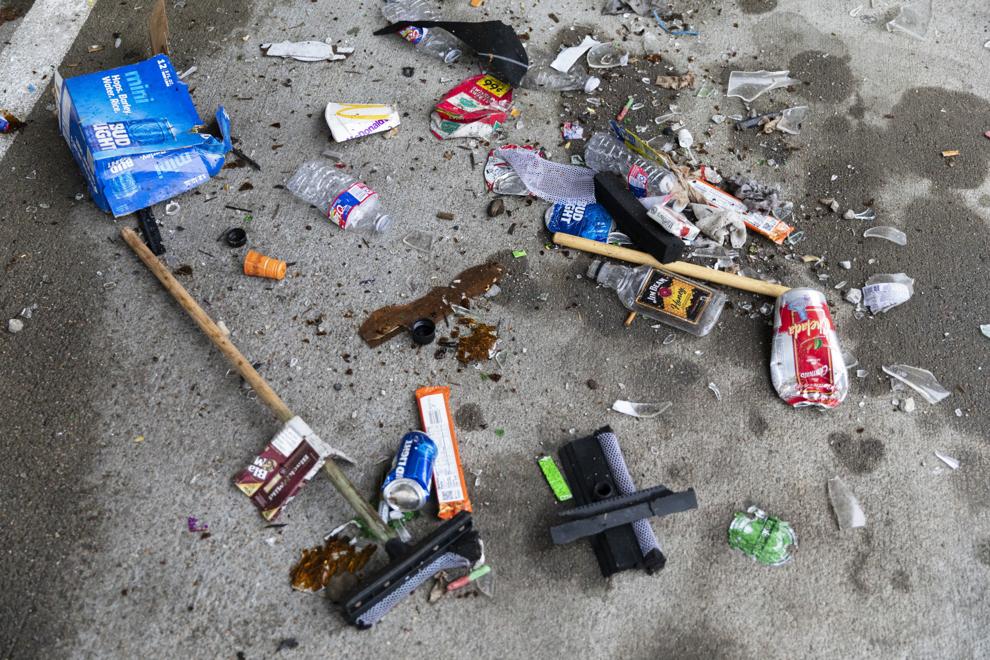 George Floyd Protest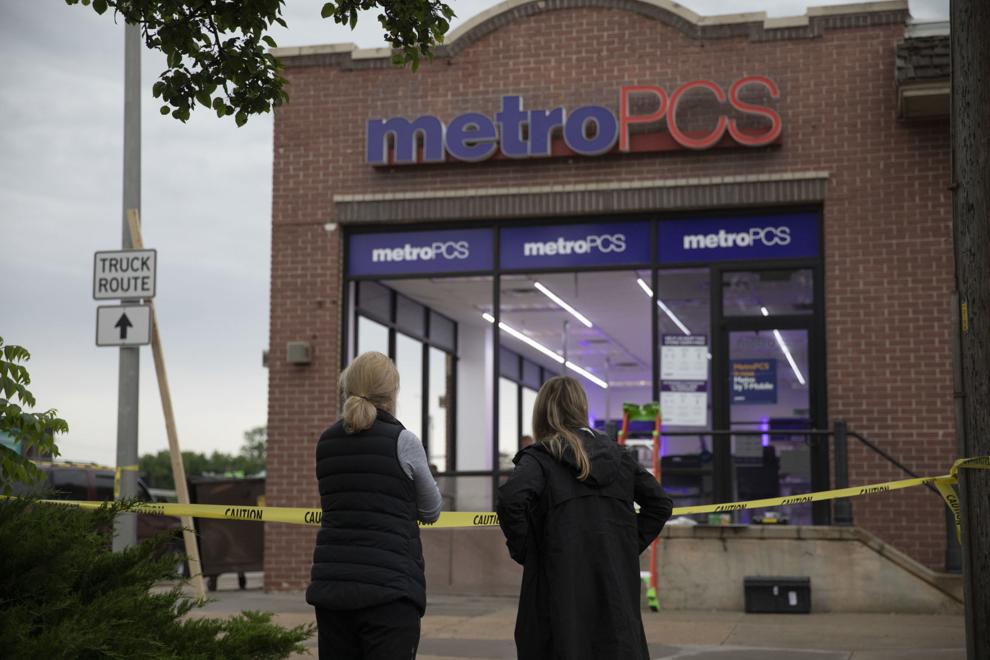 George Floyd Protest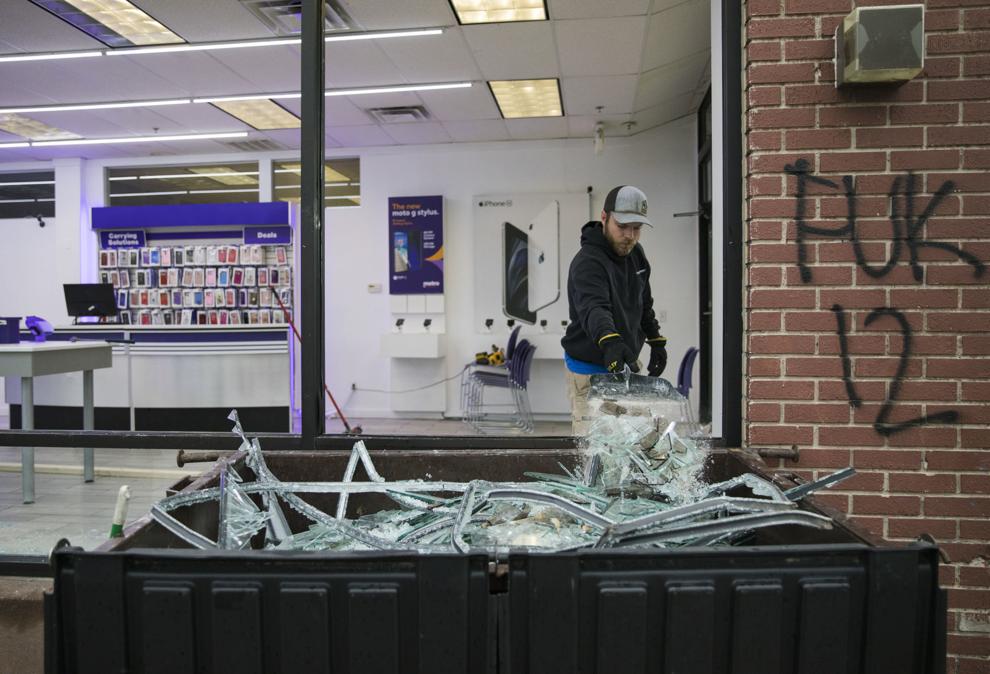 George Floyd Protest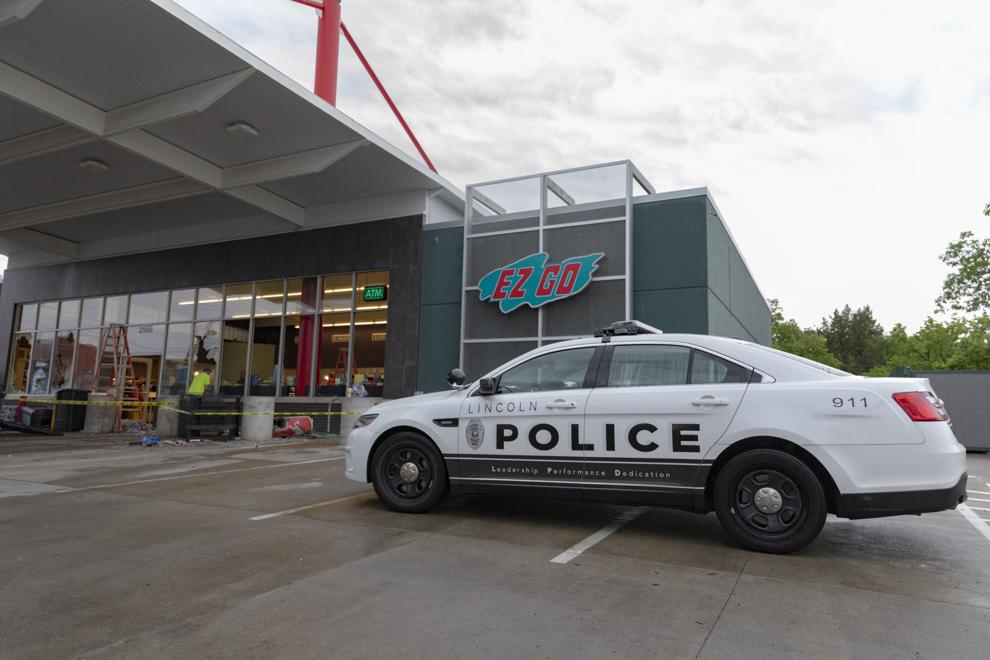 George Floyd Protest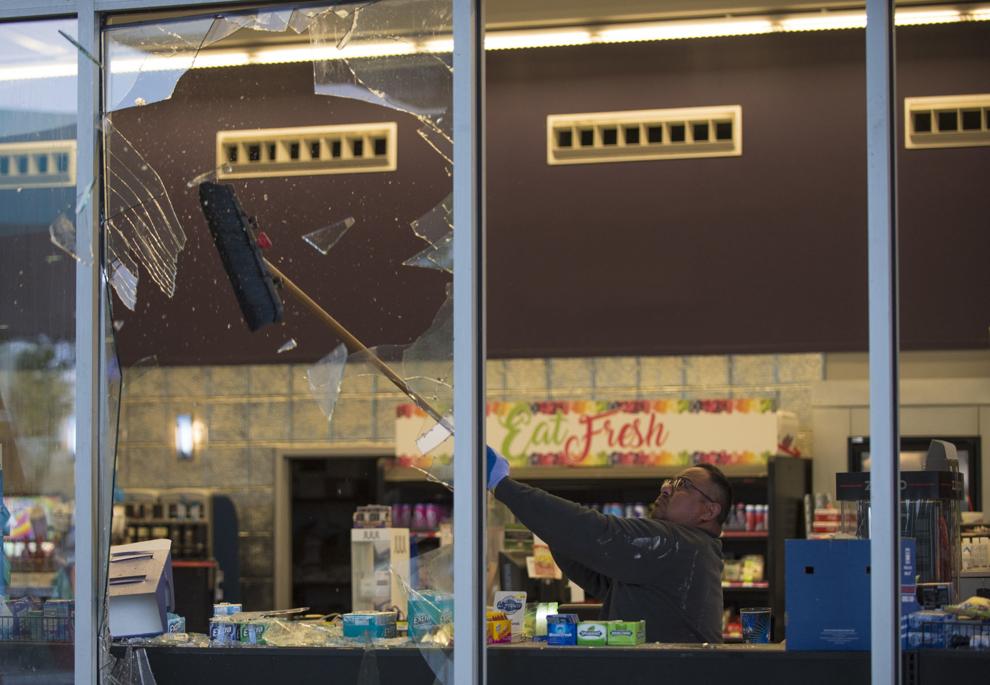 George Floyd Protest
George Floyd Protest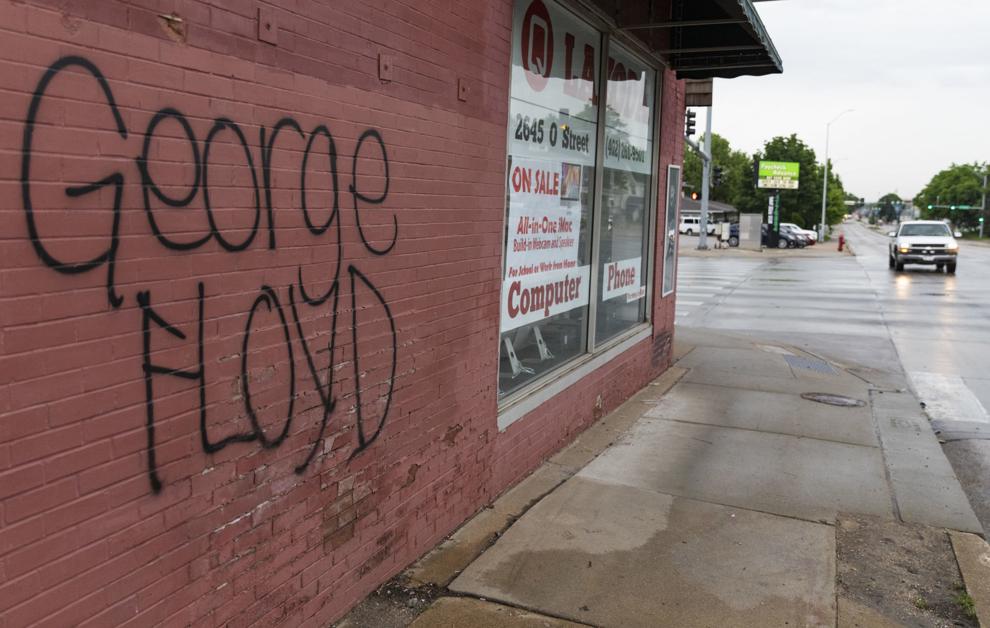 George Floyd Protest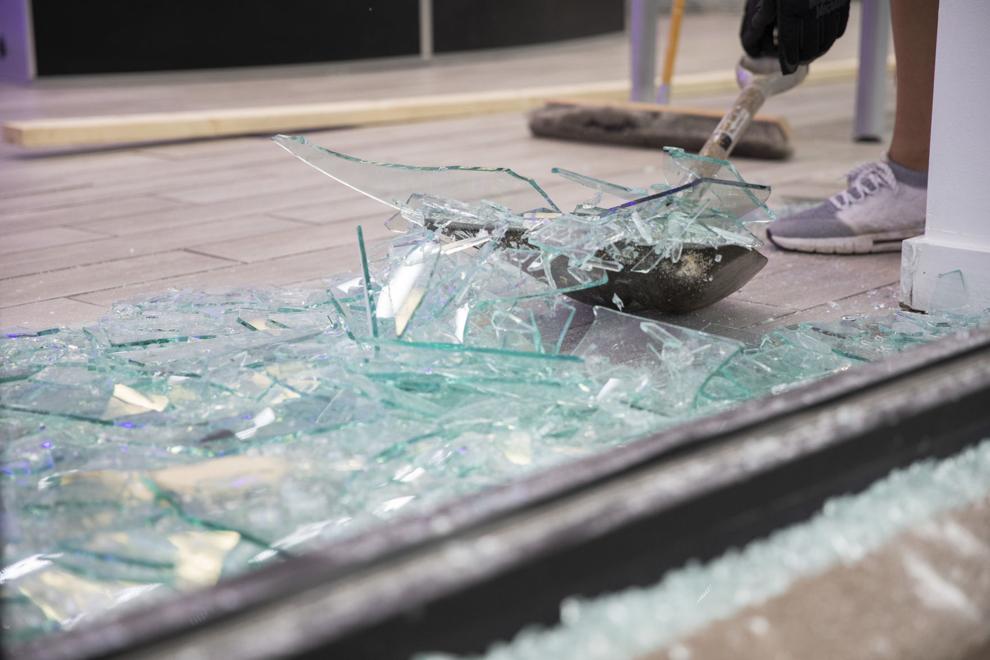 Protest at Capitol, 5.30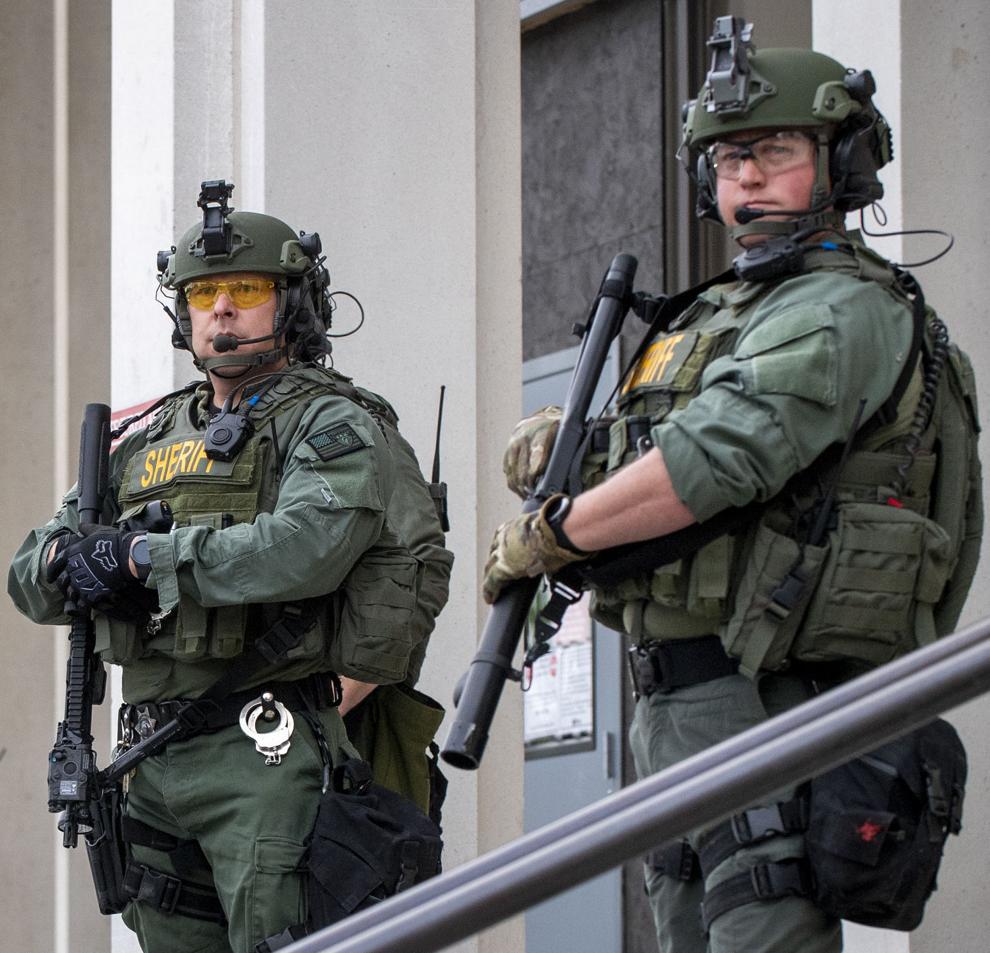 Protest at Capitol, 5.30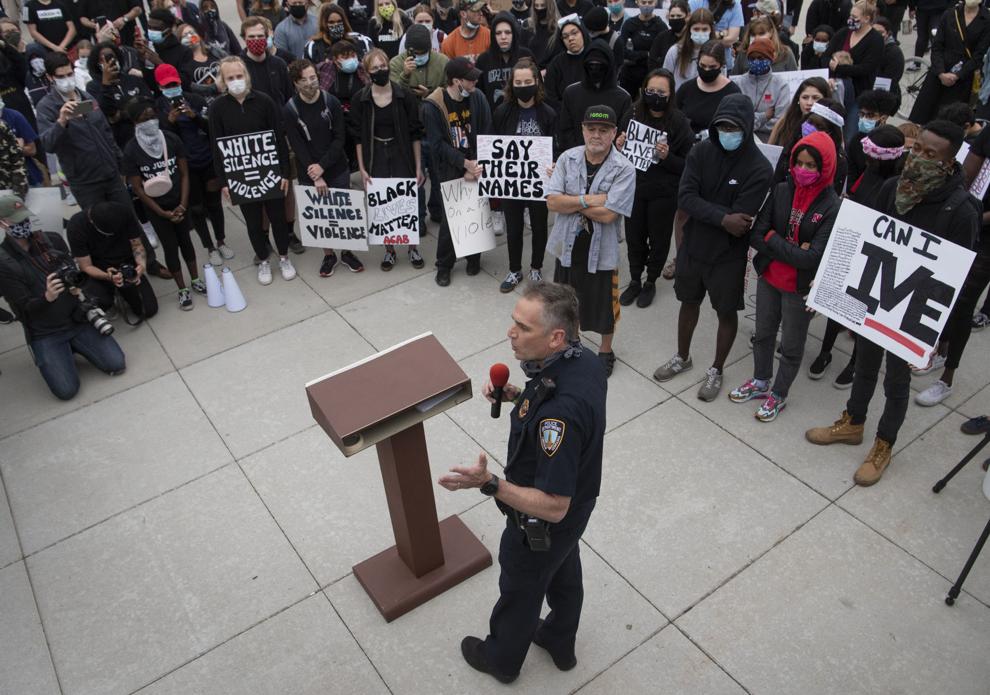 Protest at Capitol, 5.30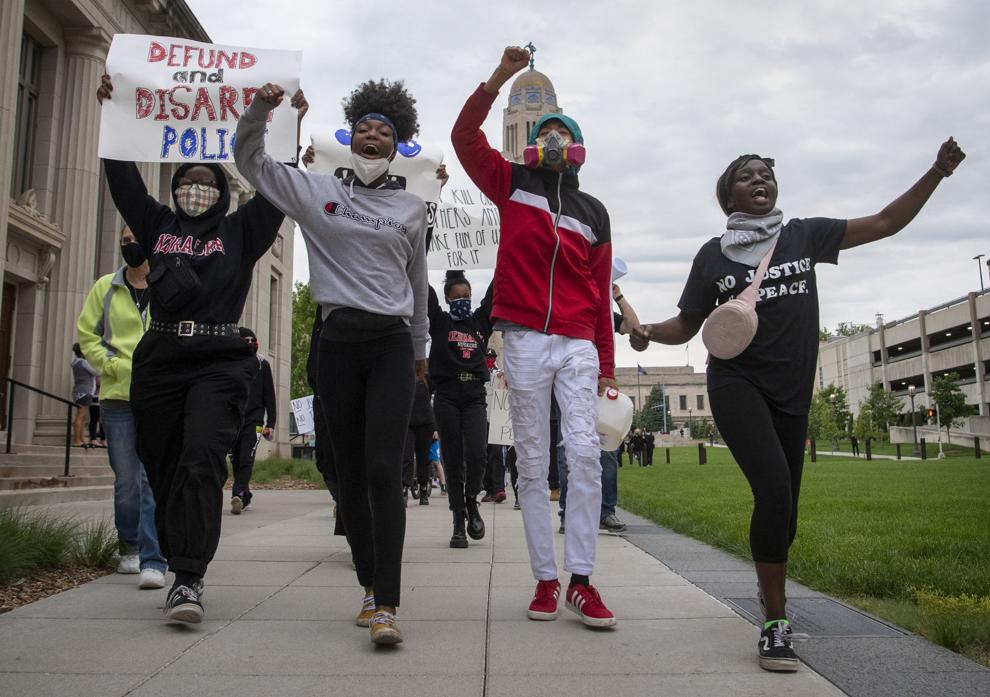 Protest at Capitol, 5.30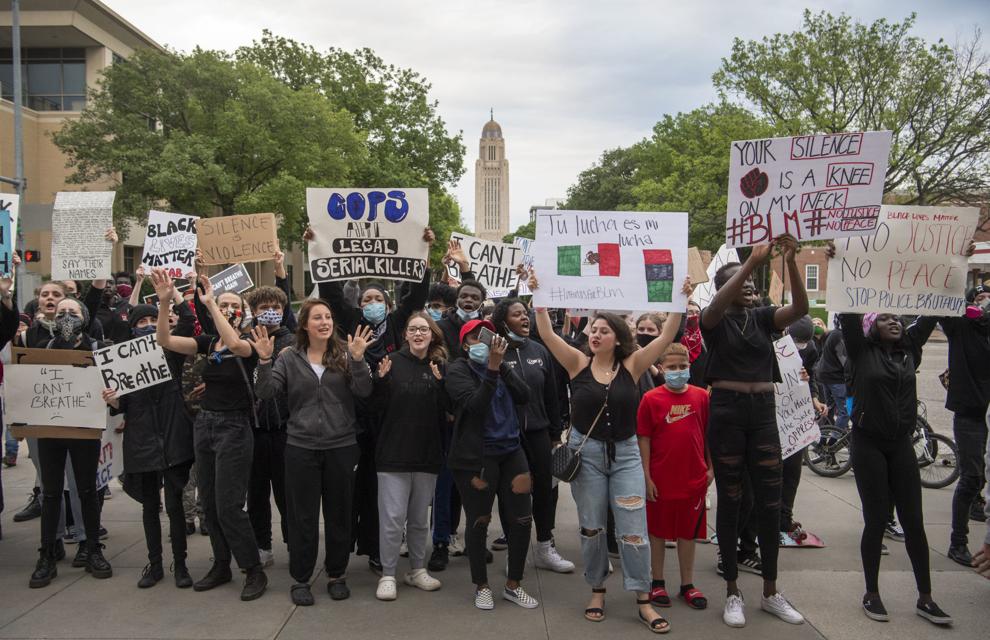 Protest at Capitol, 5.30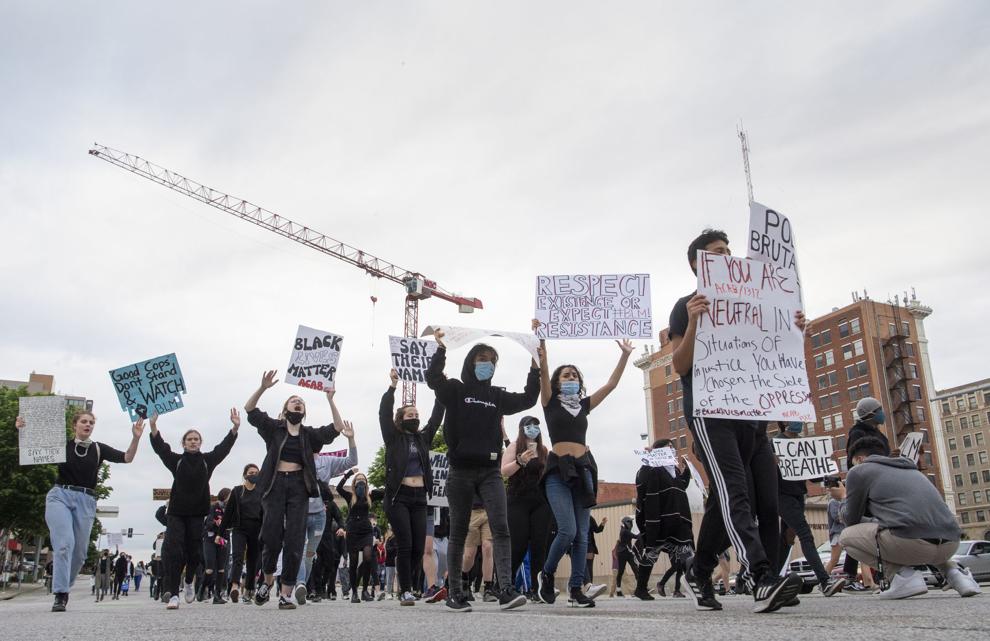 Protest at Capitol, 5.30
Protest at Capitol, 5.30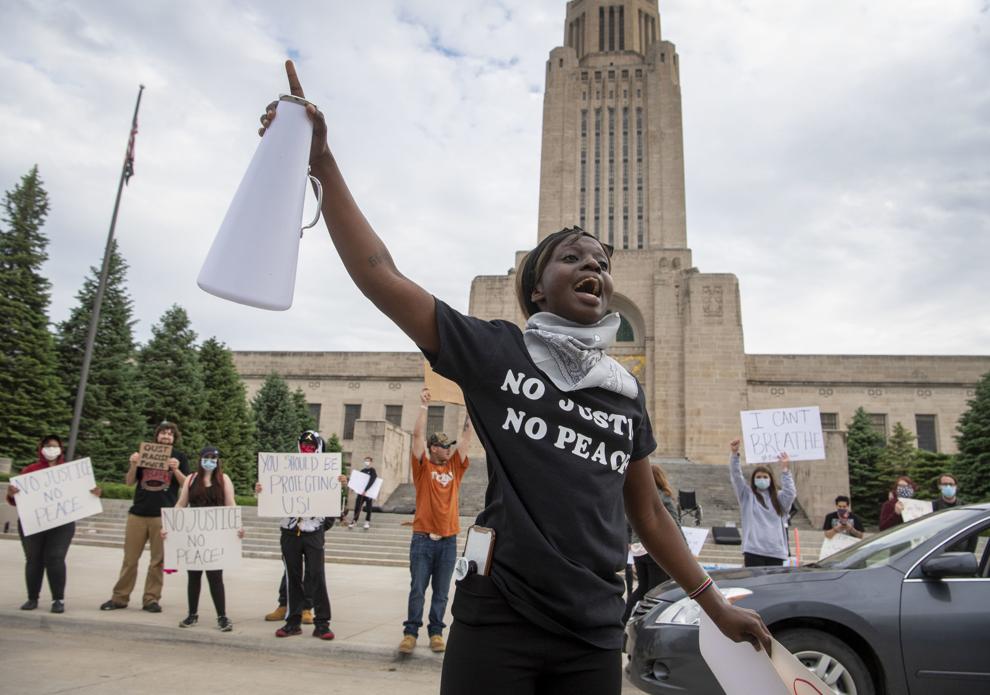 Protest at Capitol, 5.30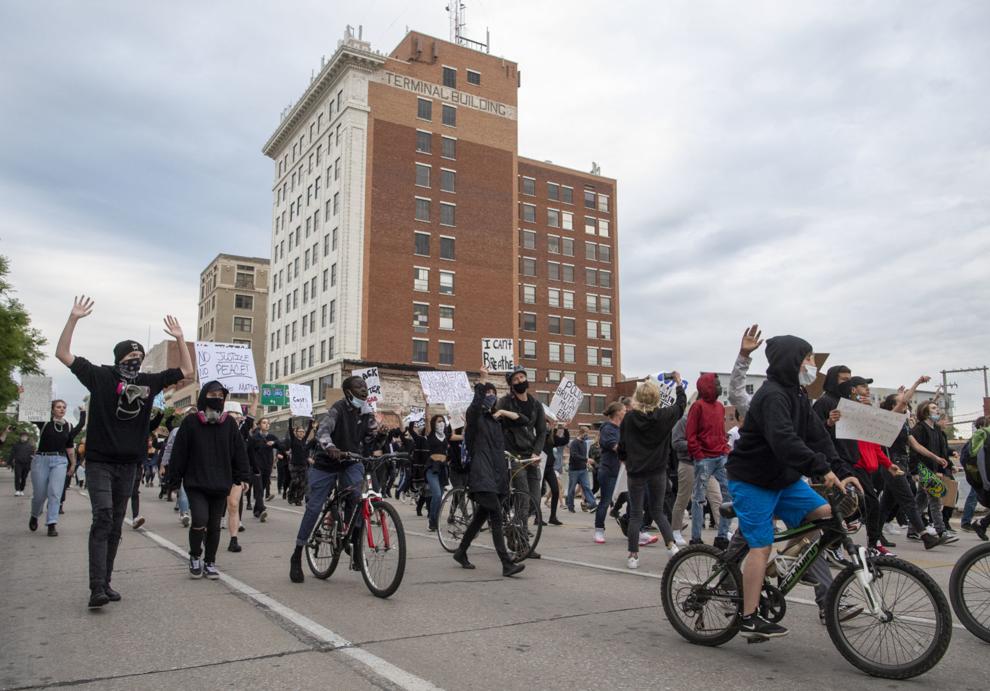 Protest at Capitol, 5.30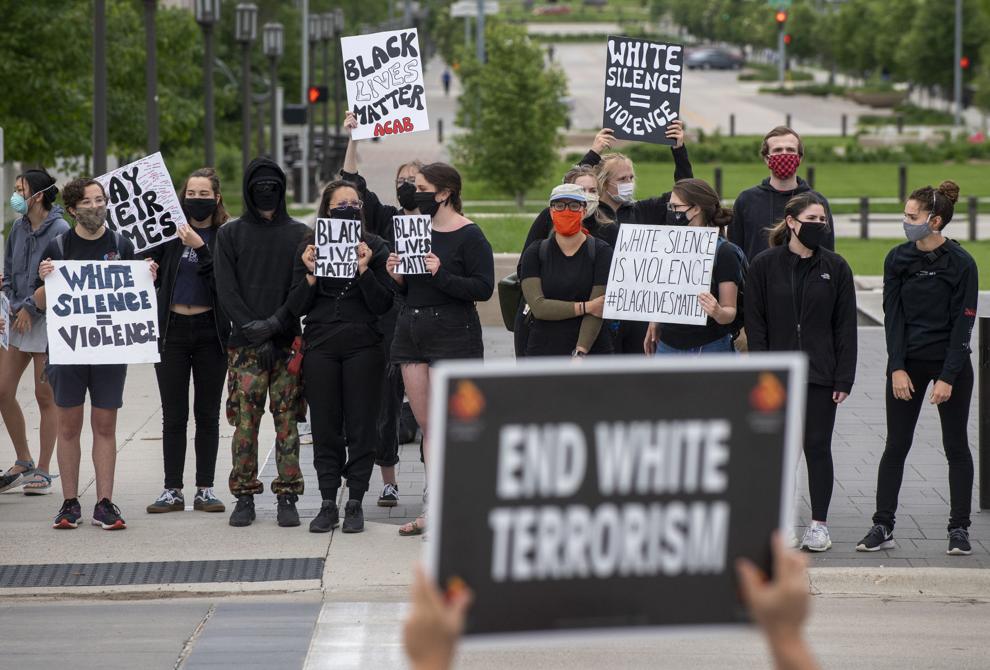 WATCH: Protesters return to Lincoln streets on Saturday
Protesters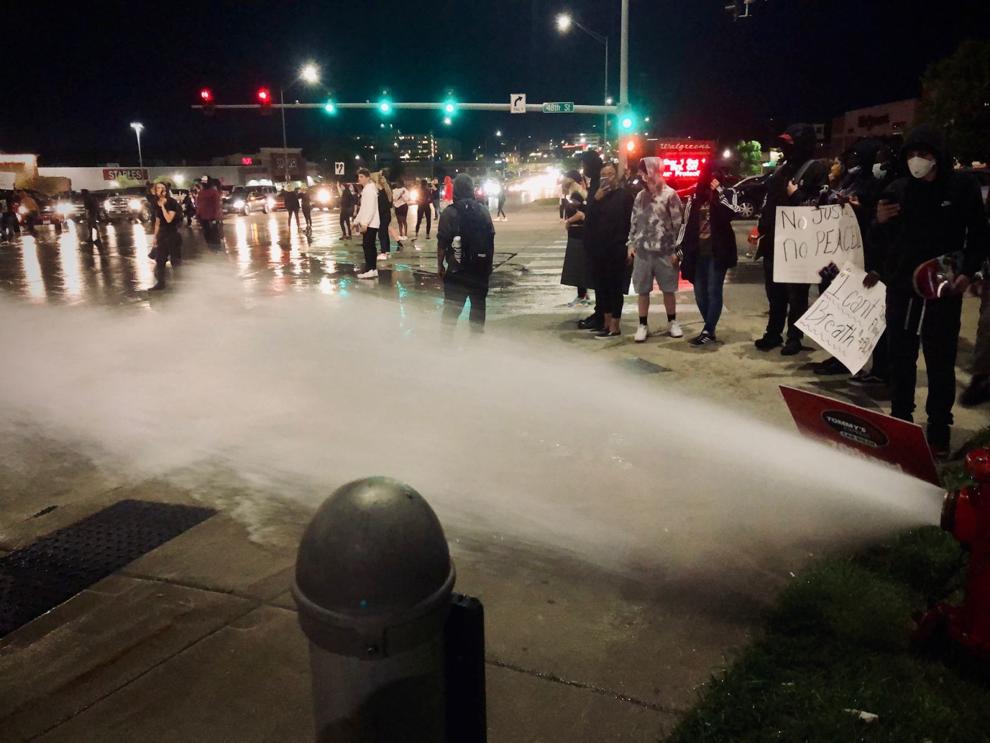 Protesters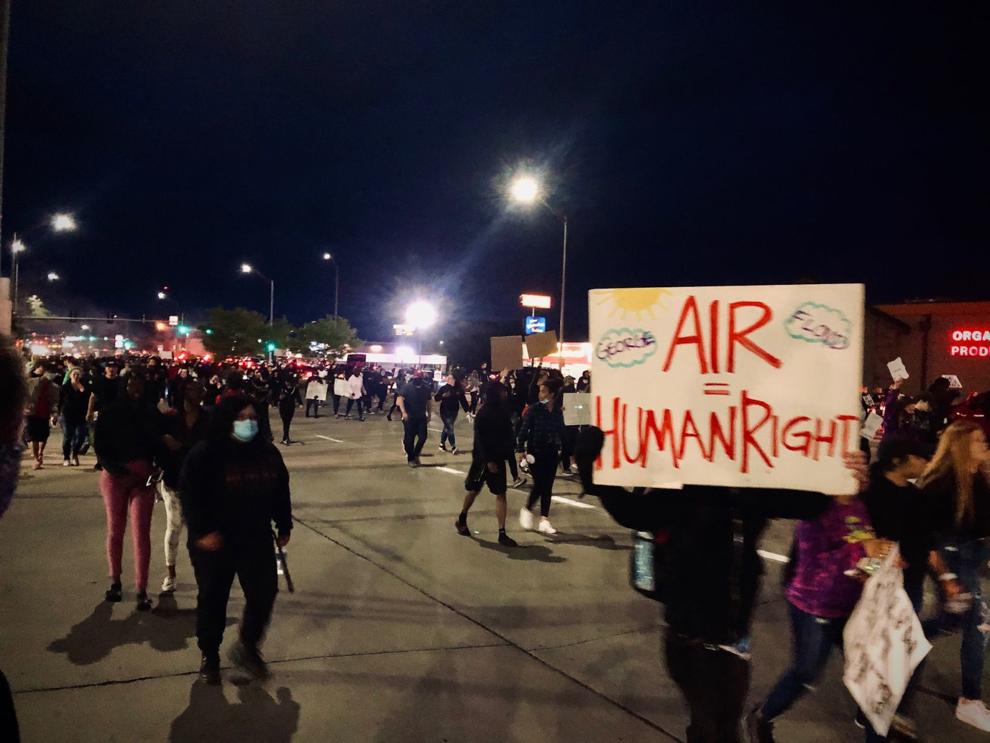 Protesters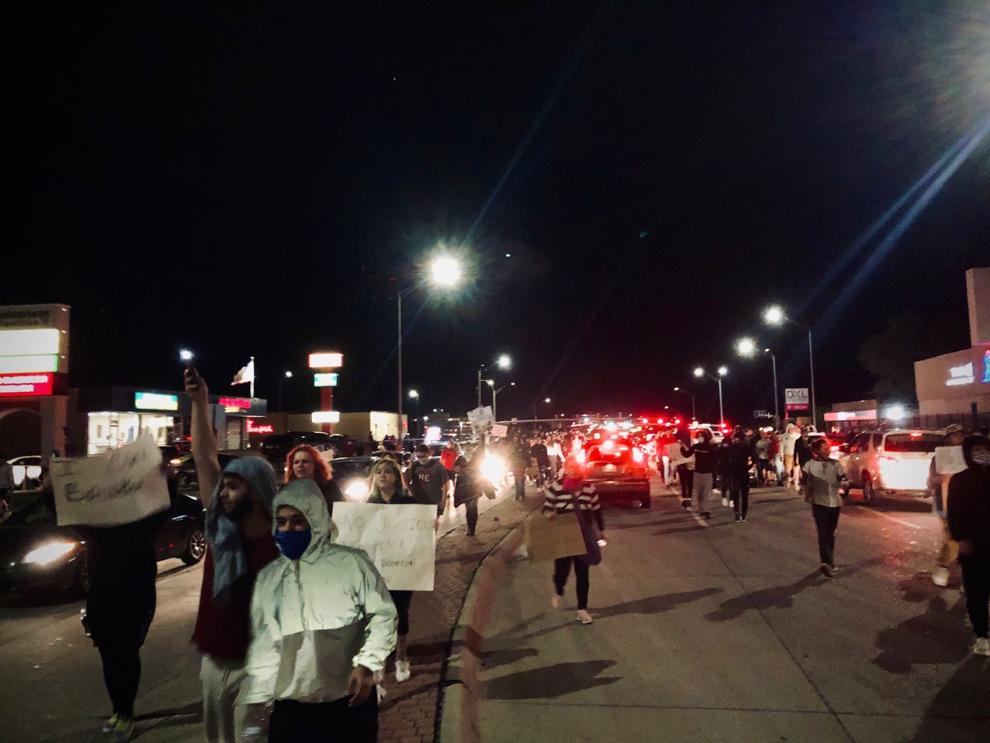 Protesters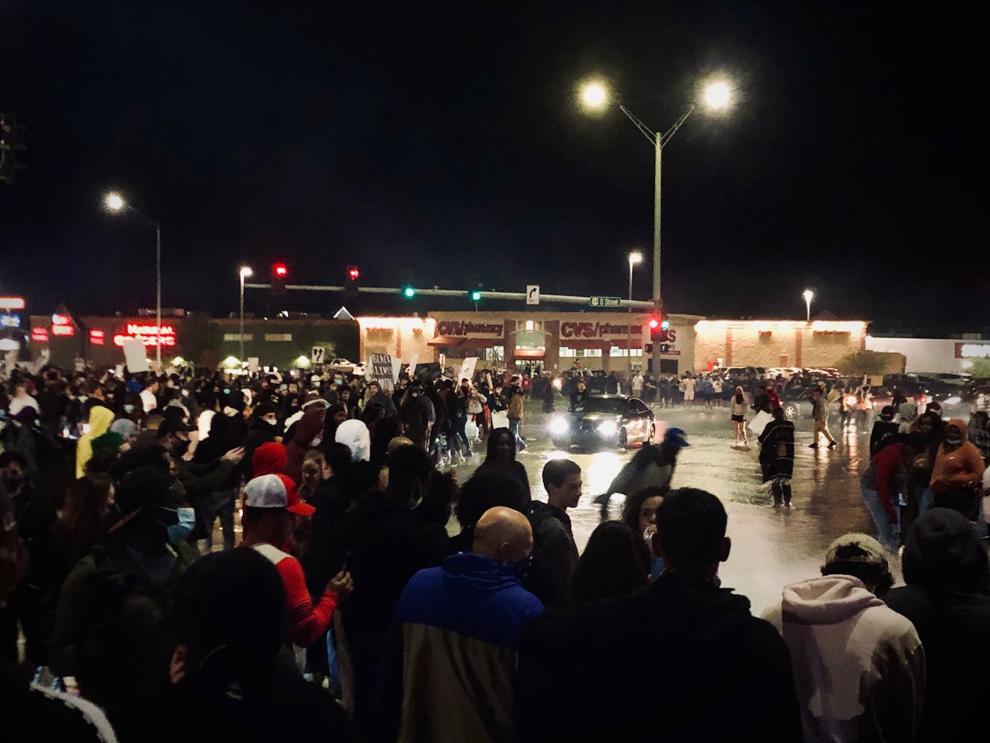 Mortar firework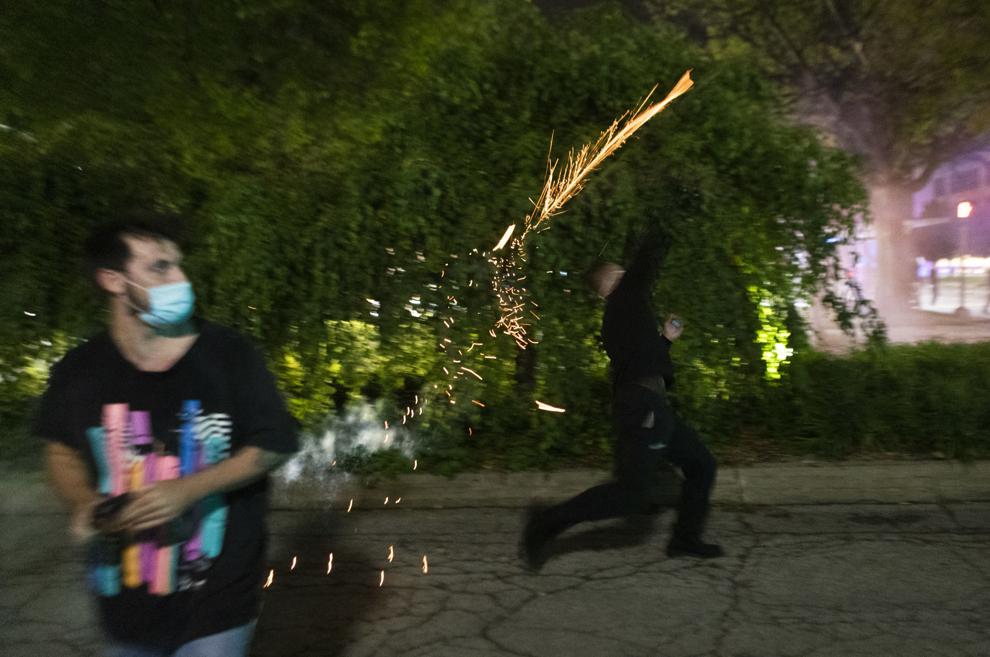 Shattered glass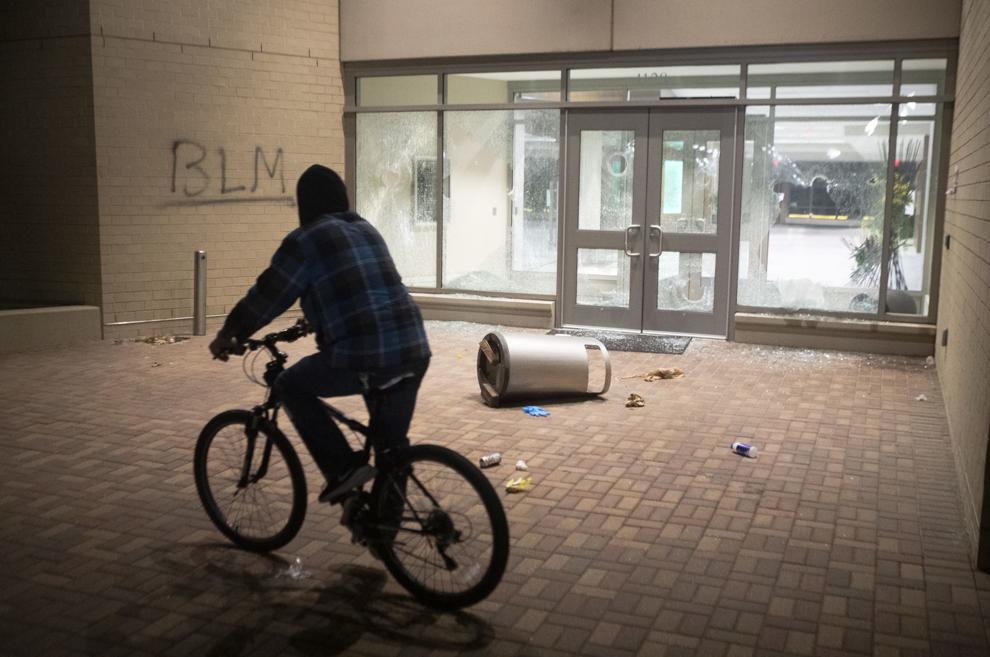 Helping tear gas victim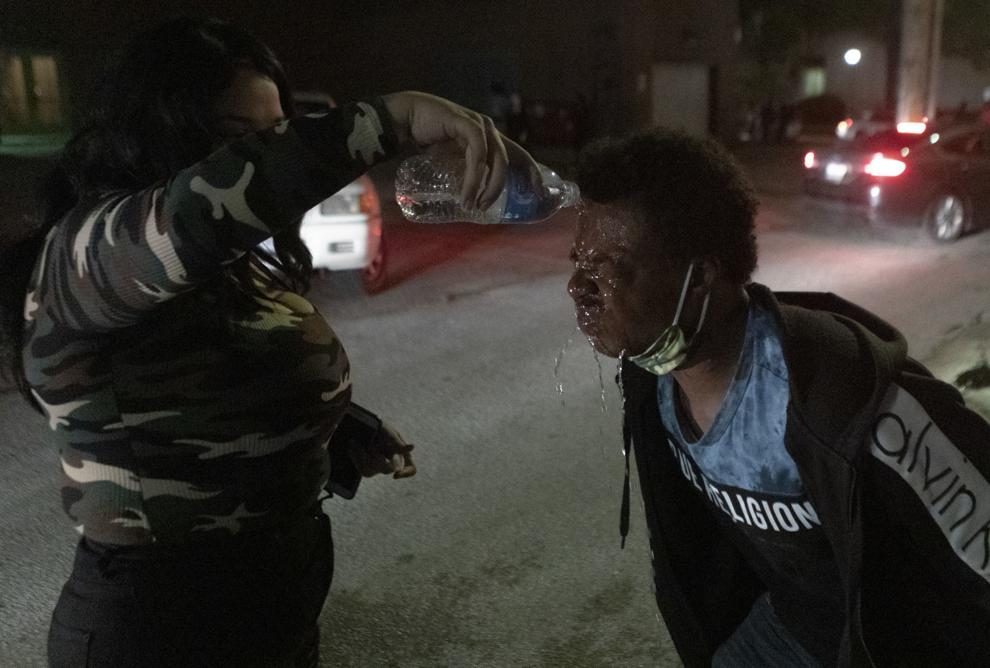 Throwing brick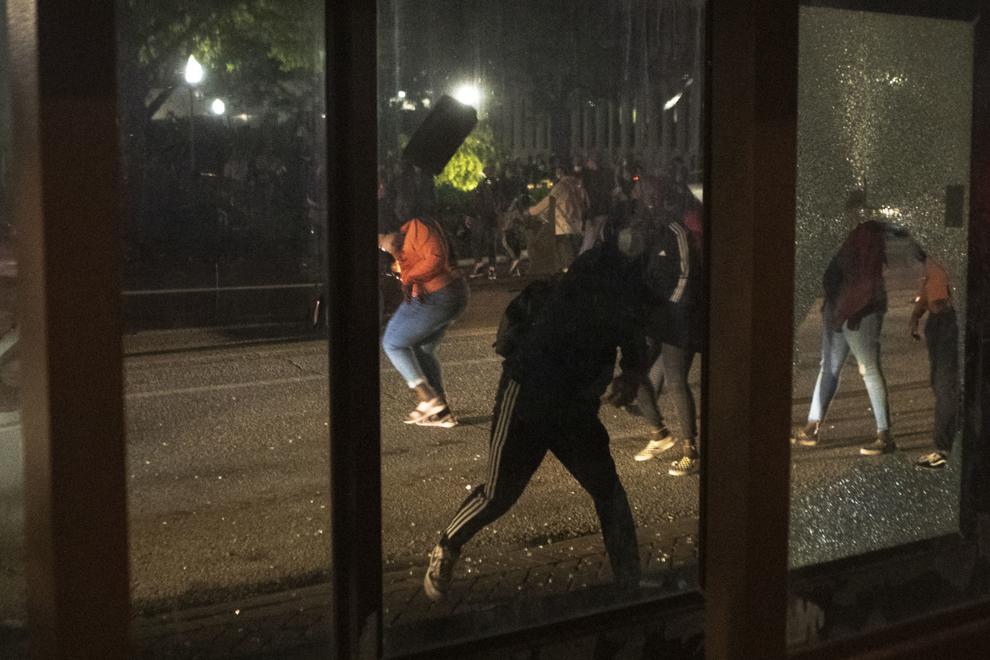 Breaking window
Protest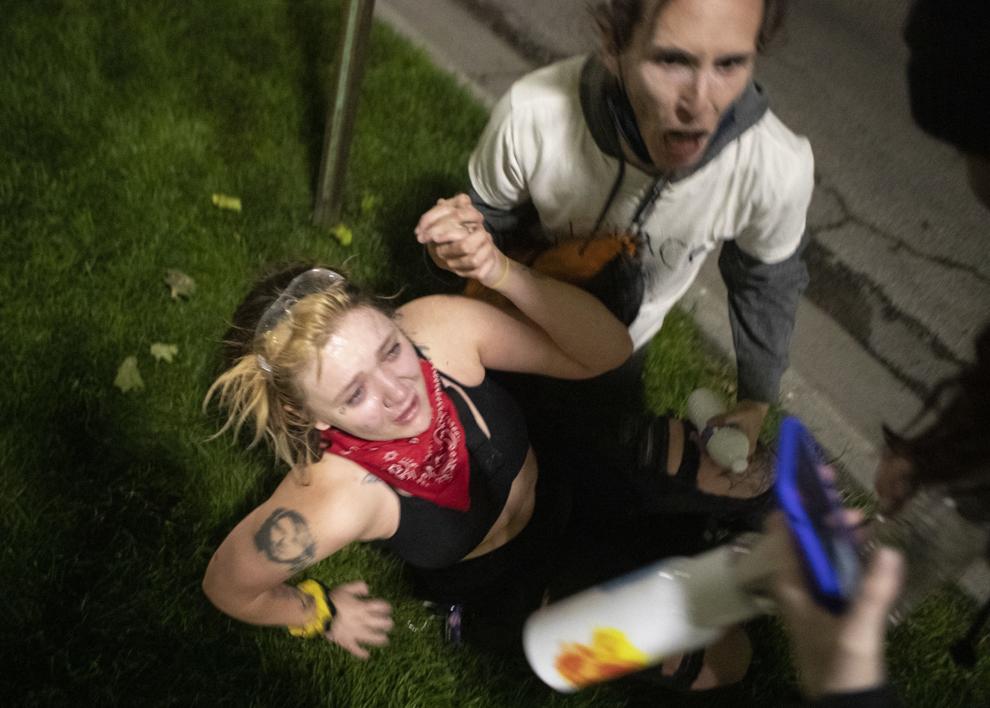 Saturday protest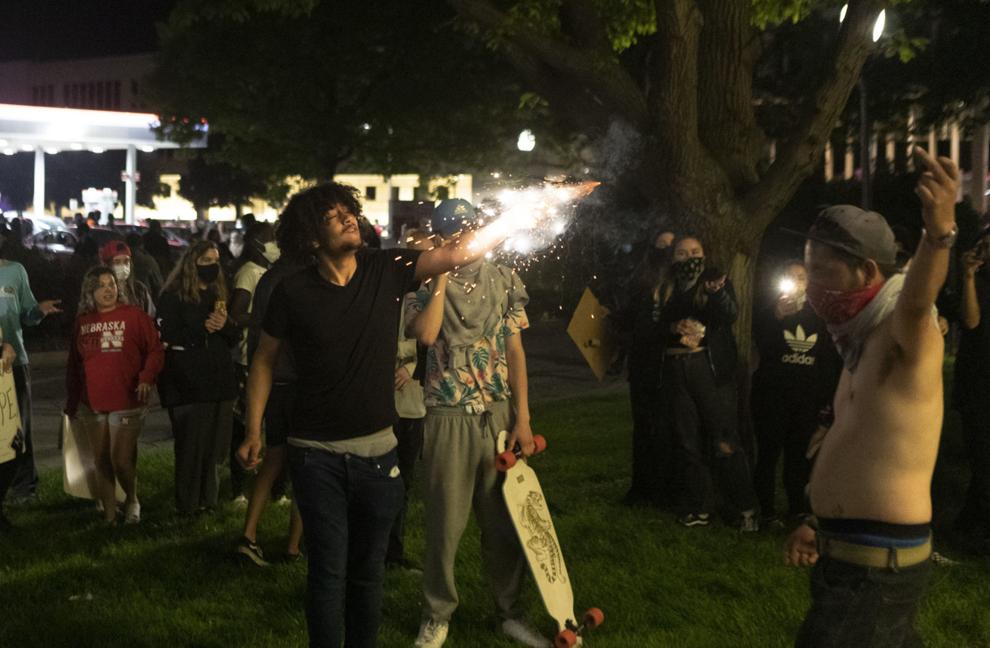 Water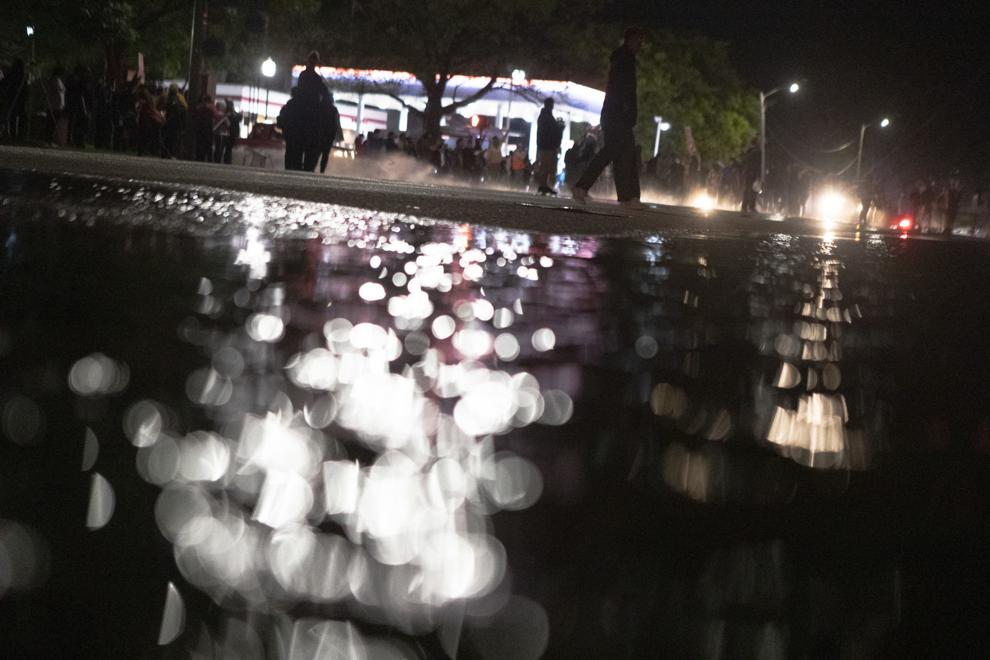 Early Morning Protest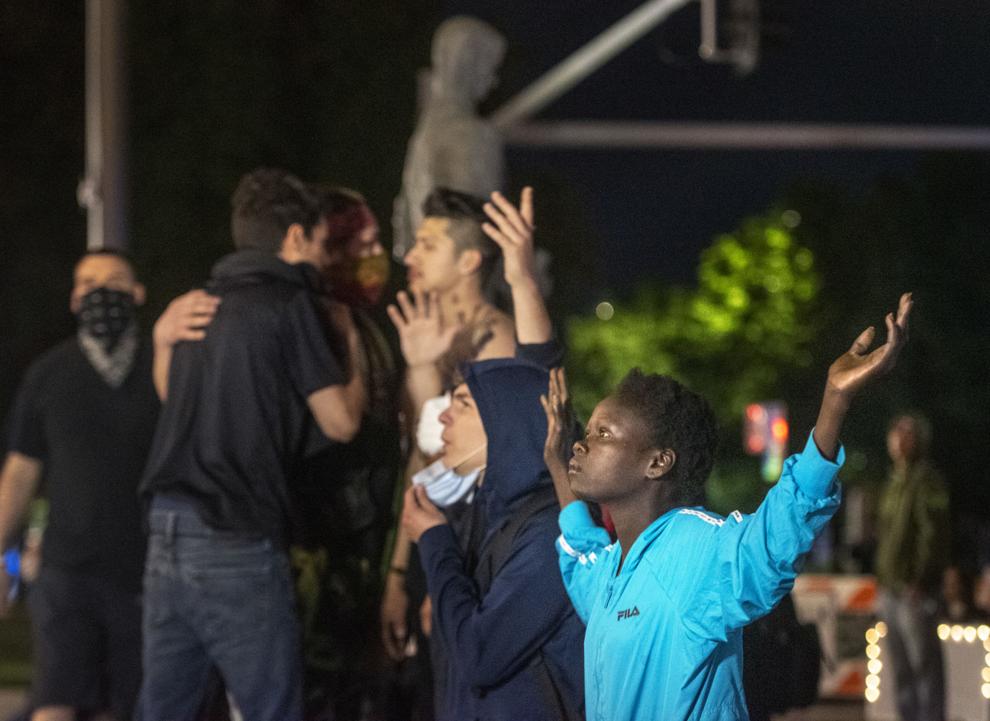 Early Morning Protest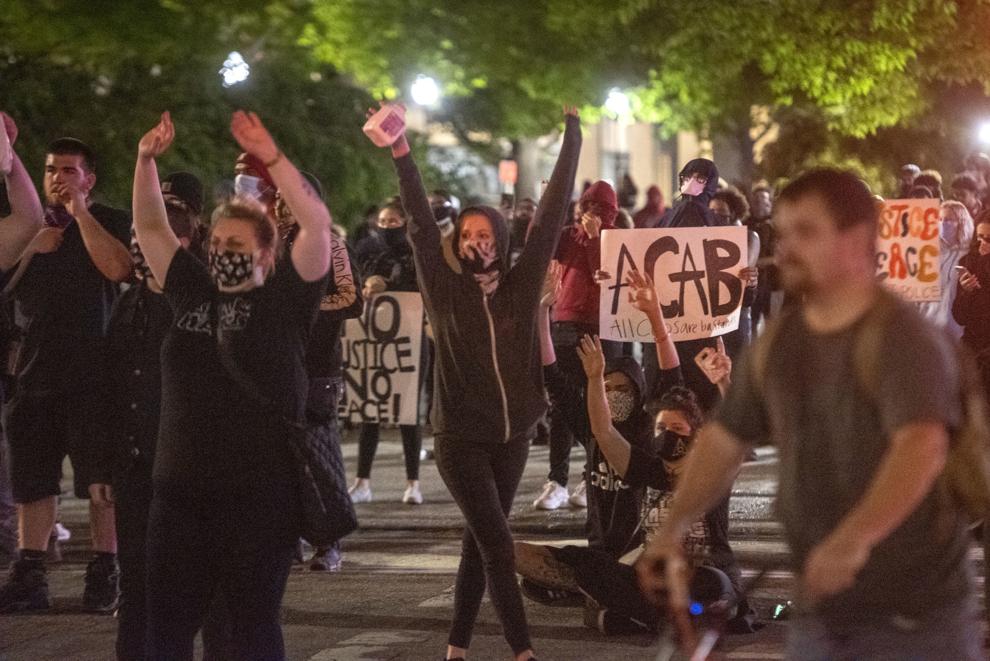 Early Morning Protest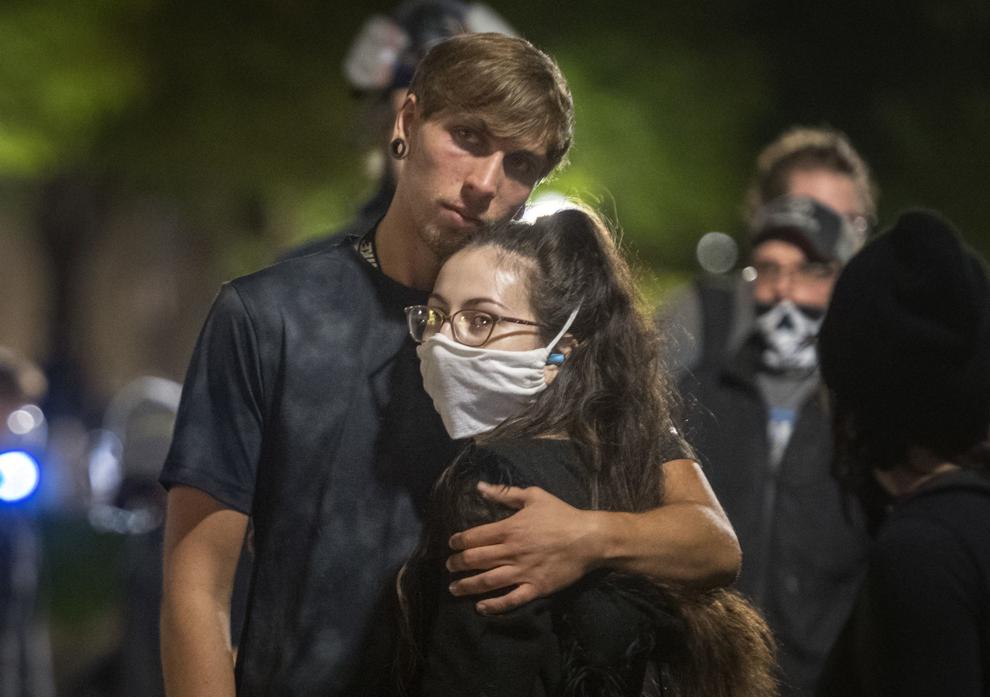 Leo Celis Protest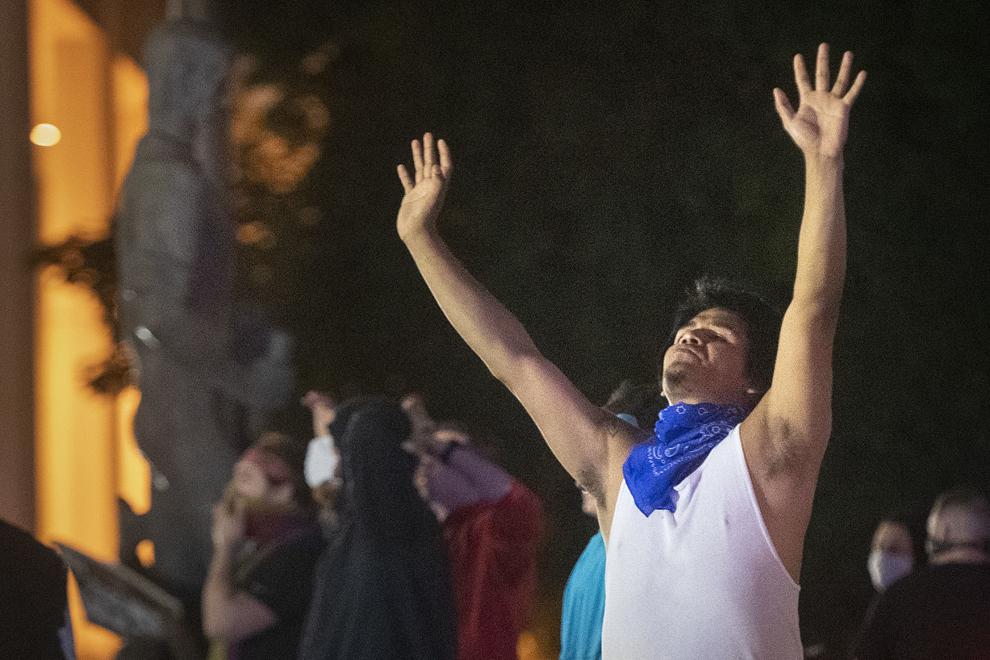 Early Morning Protest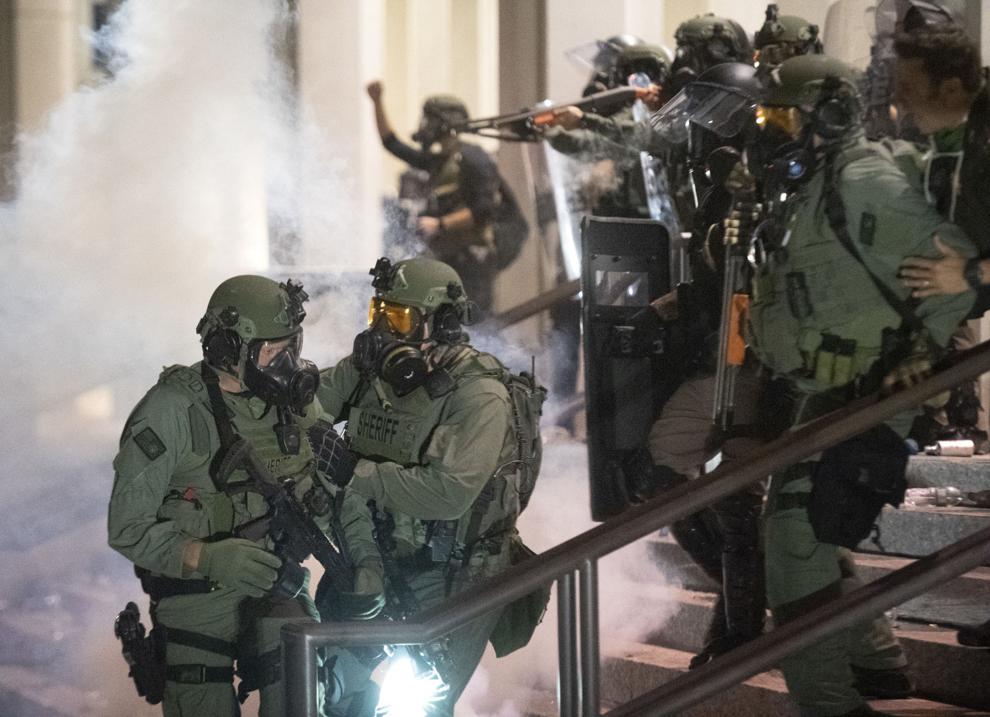 Early Morning Protest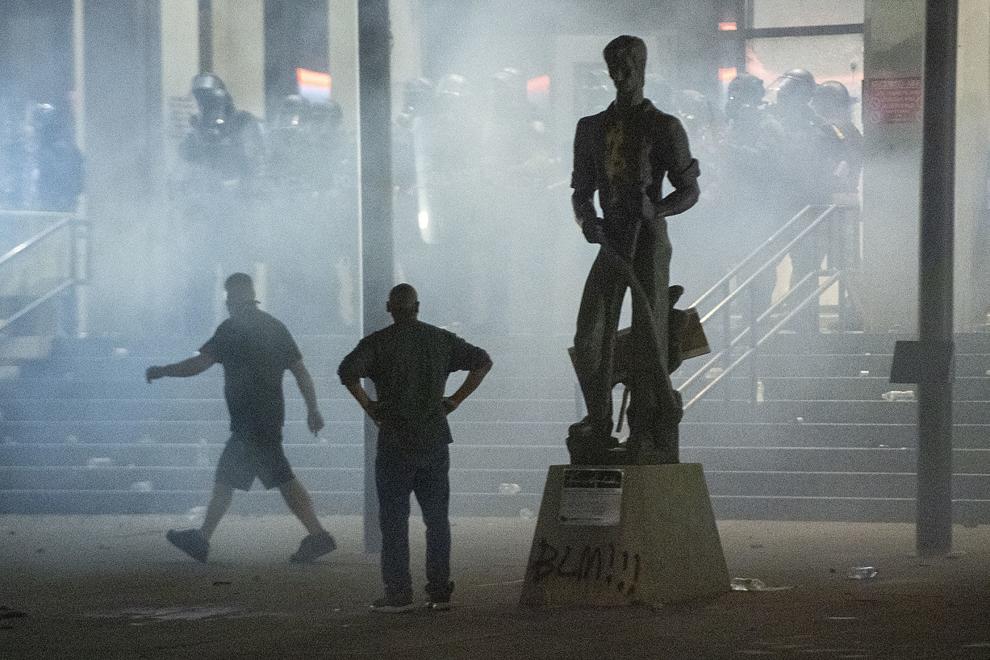 Early Morning Protest
Early Morning Protest
Early Morning Protest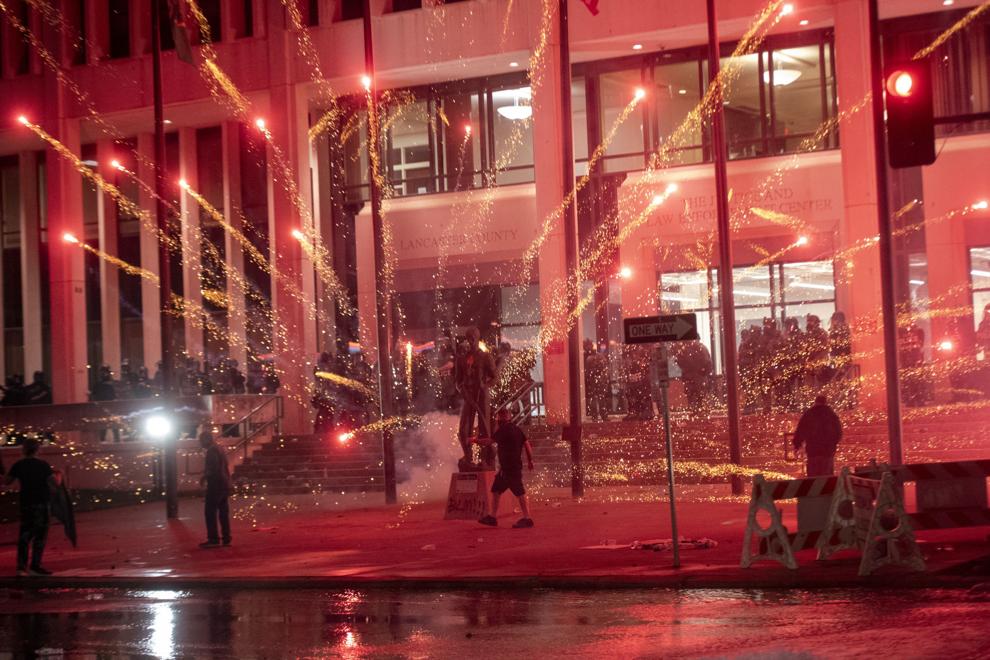 Early Morning Protest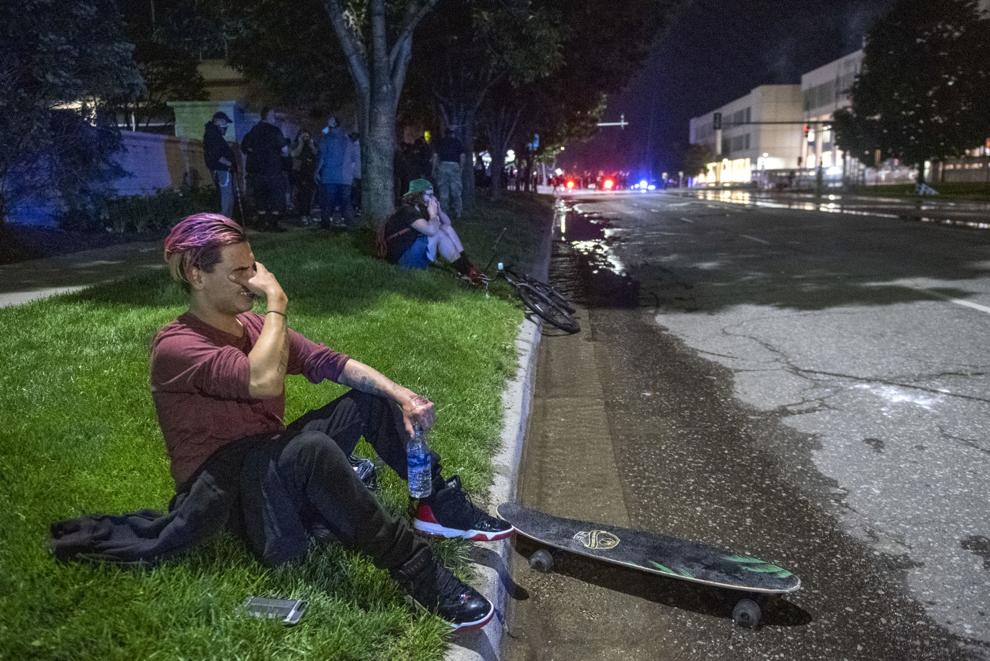 Early Morning Protest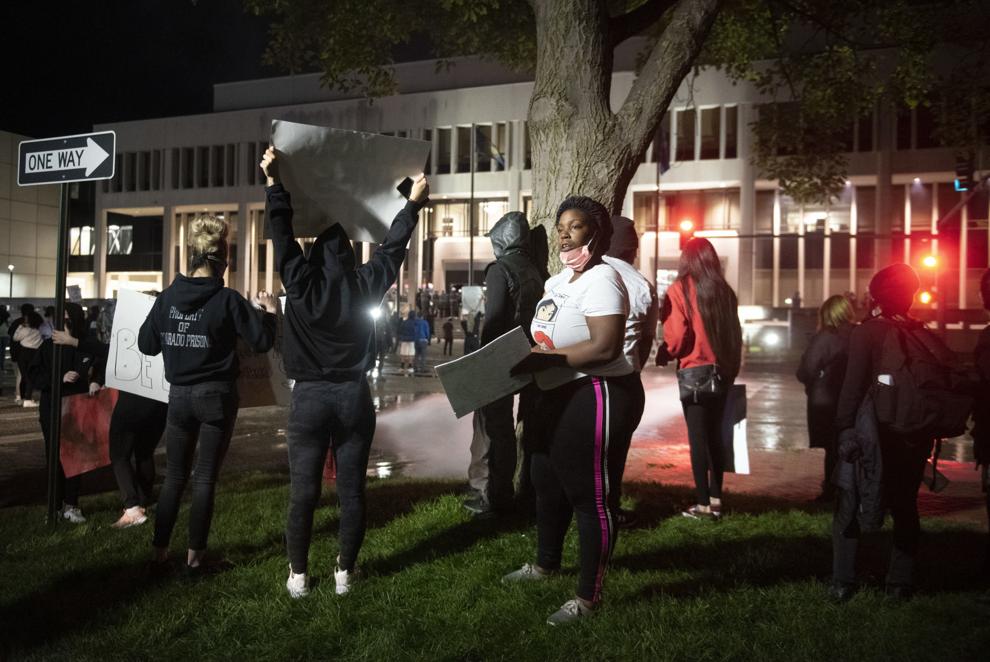 Early Morning Protest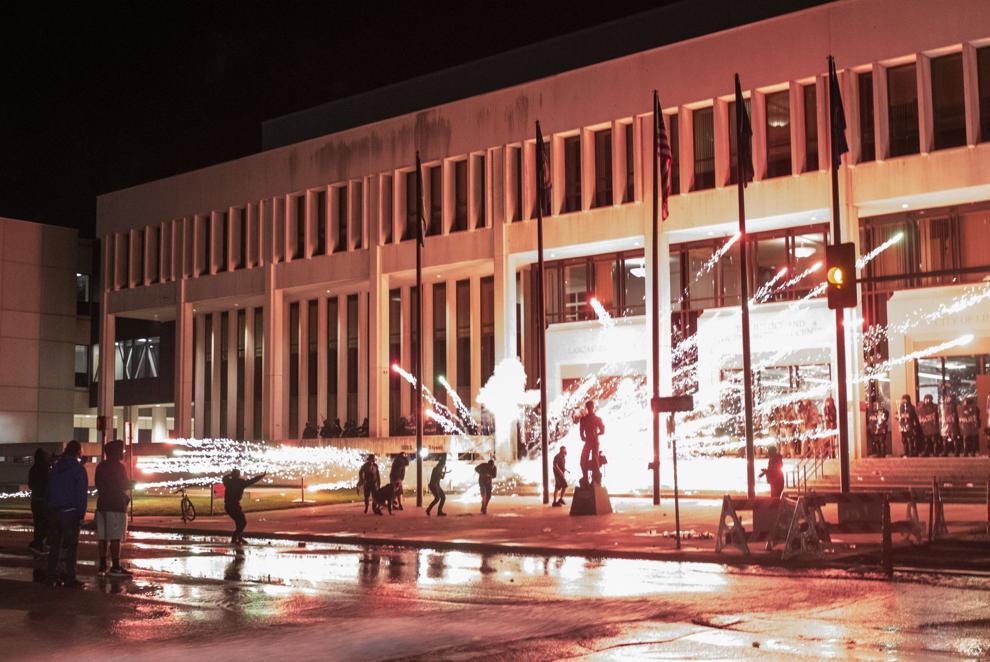 Early Morning Protest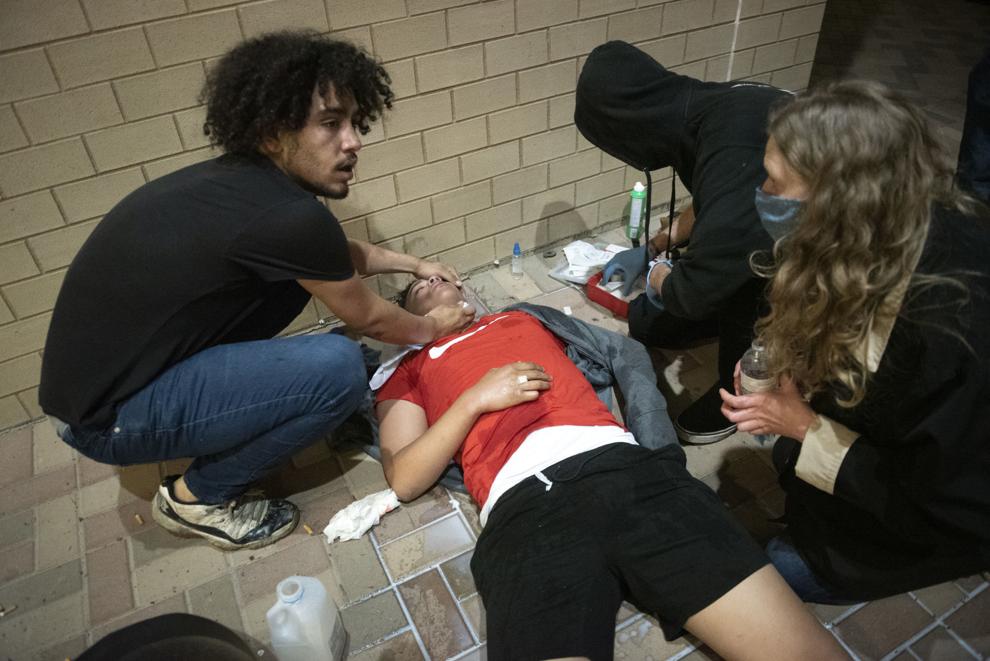 Early Morning Protest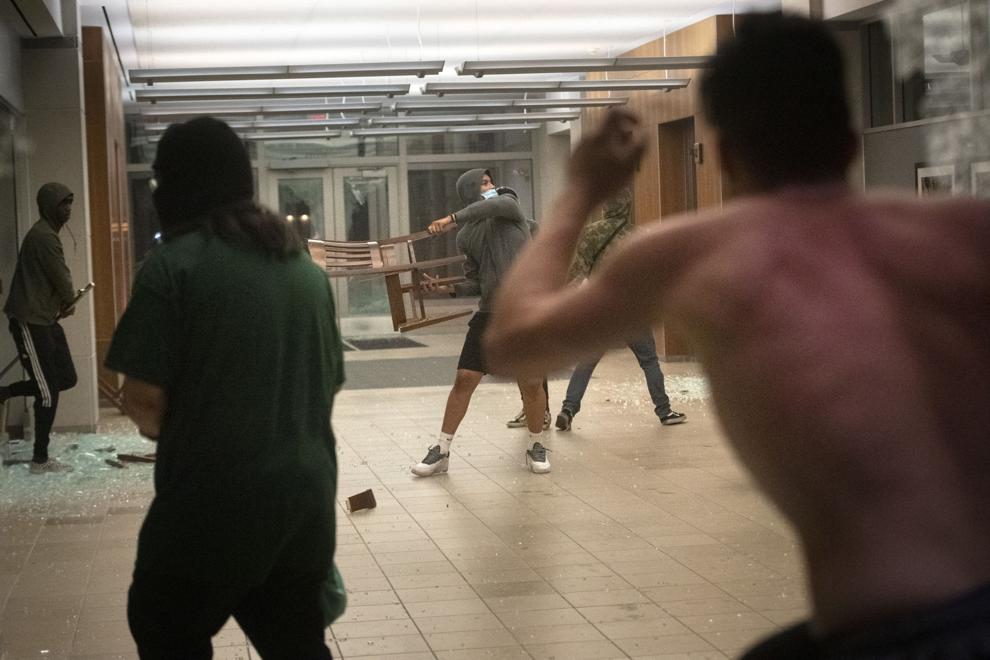 Early Morning Protest
Early Morning Protest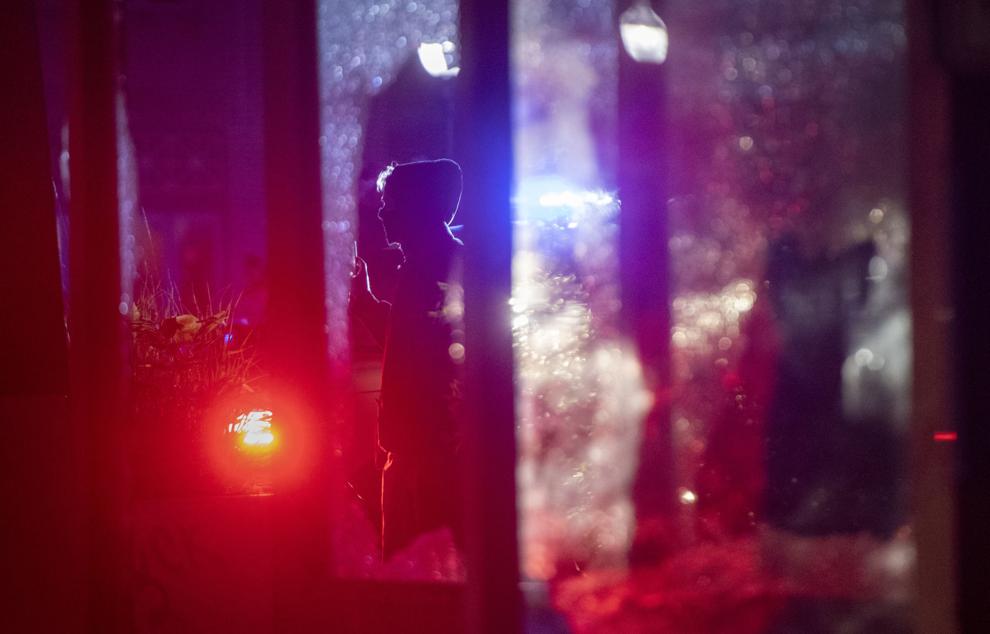 Early Morning Protest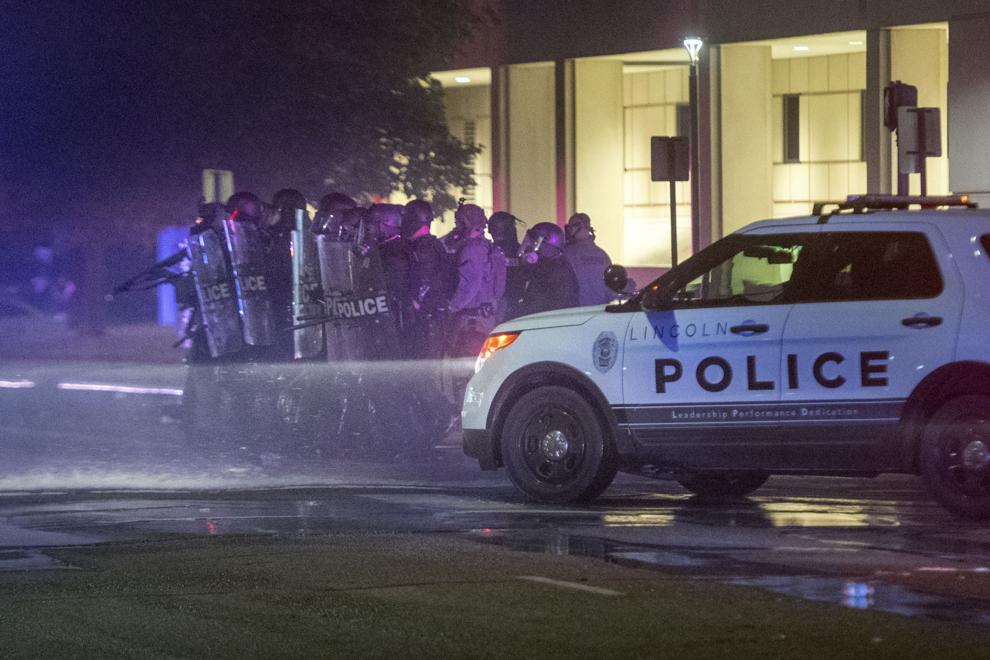 Early Morning Protest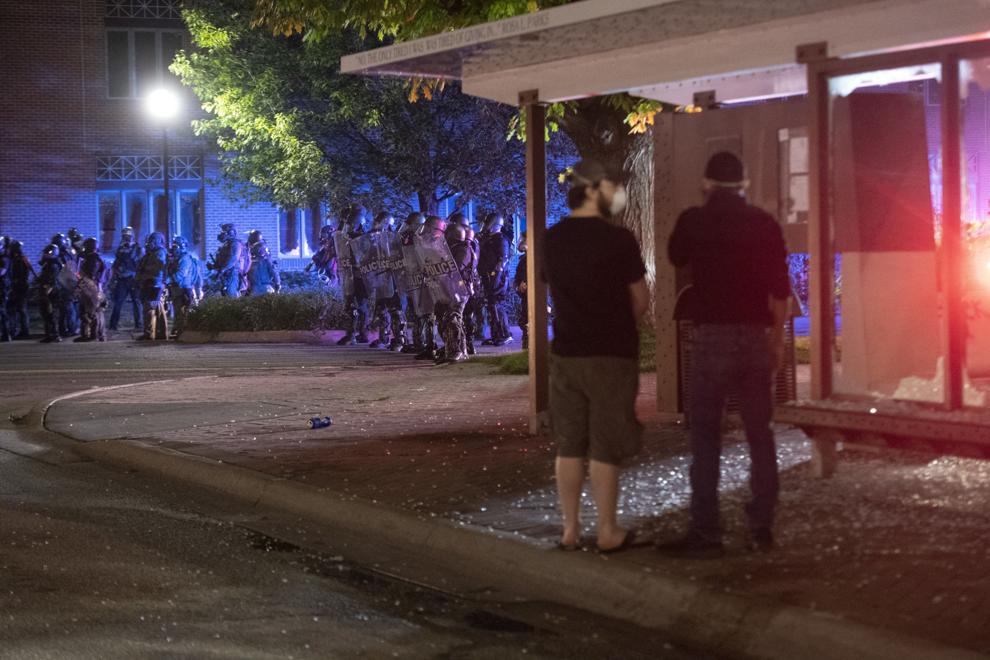 Early Morning Protest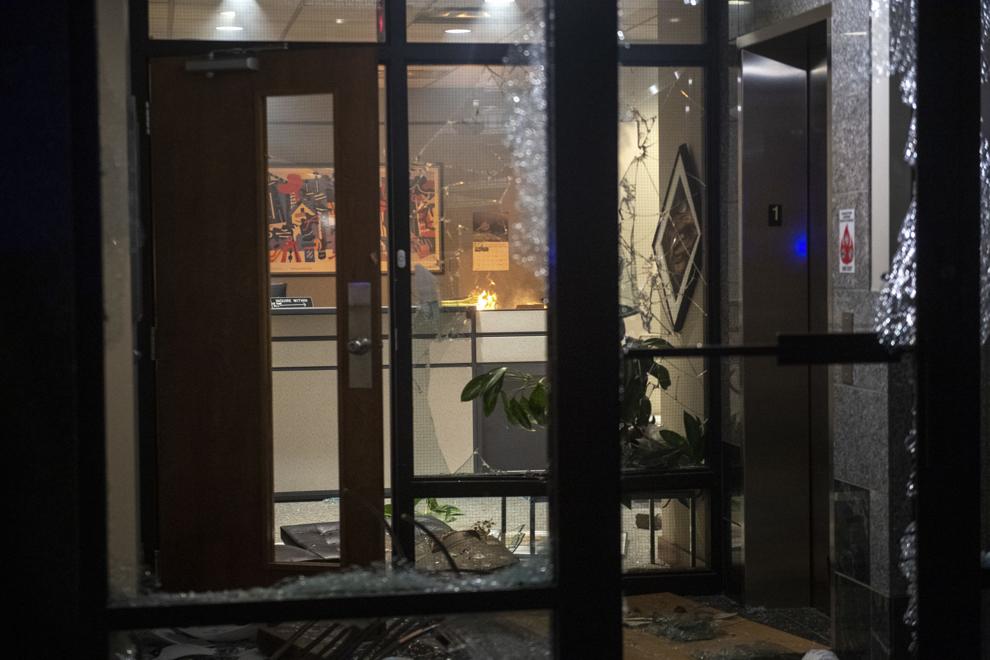 Early Morning Protest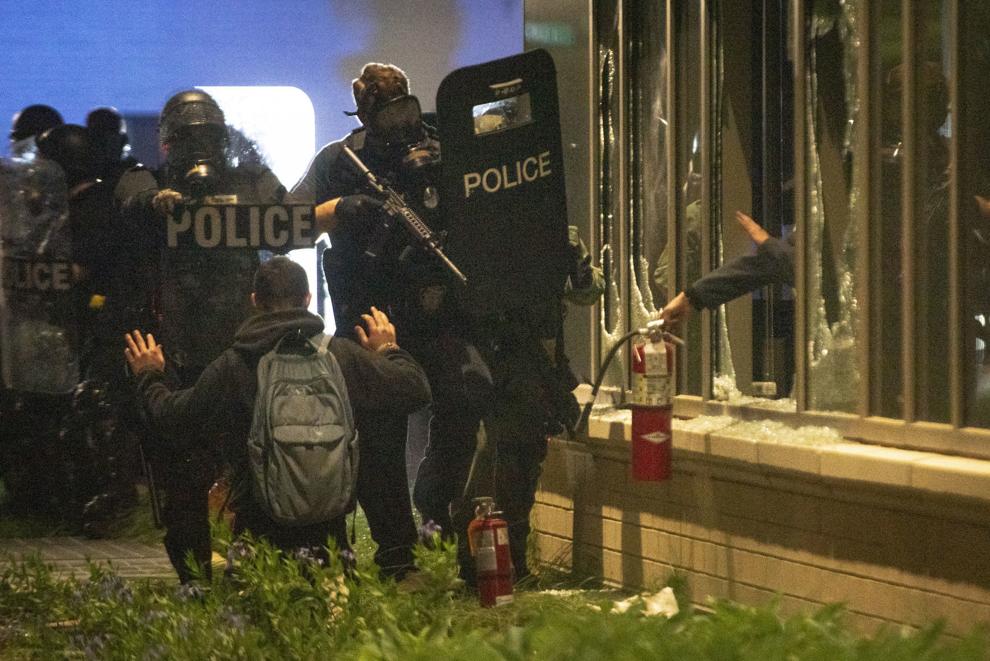 Early Morning Protest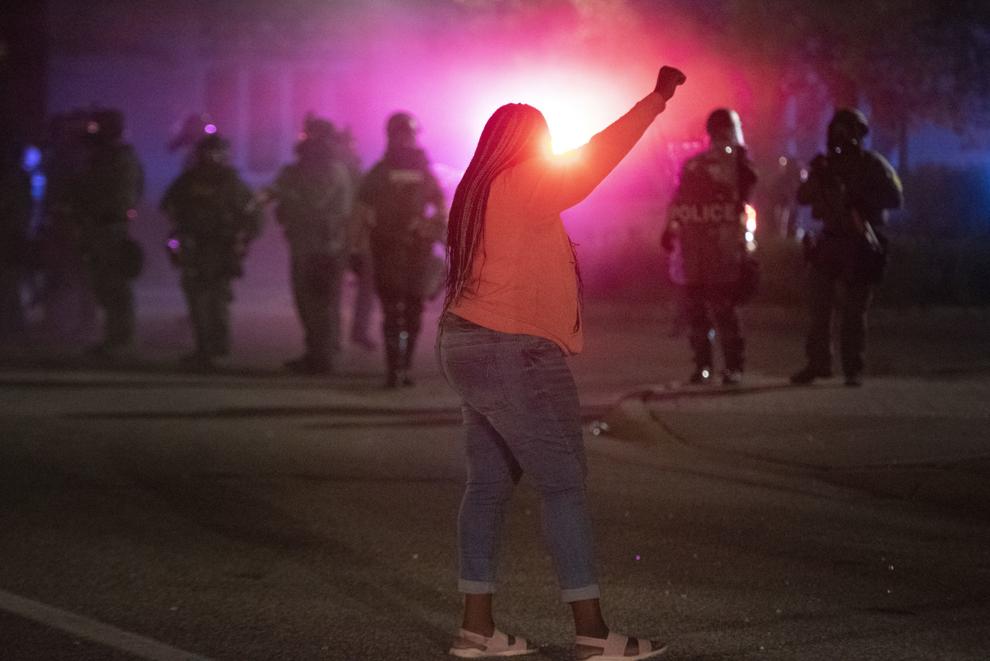 Early Morning Protest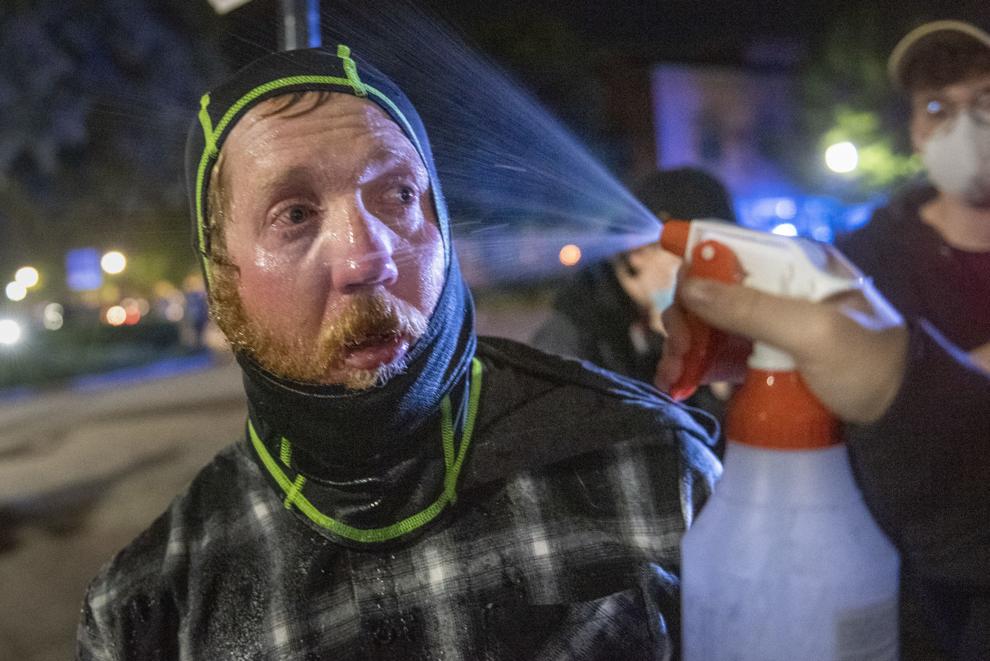 Early Morning Protest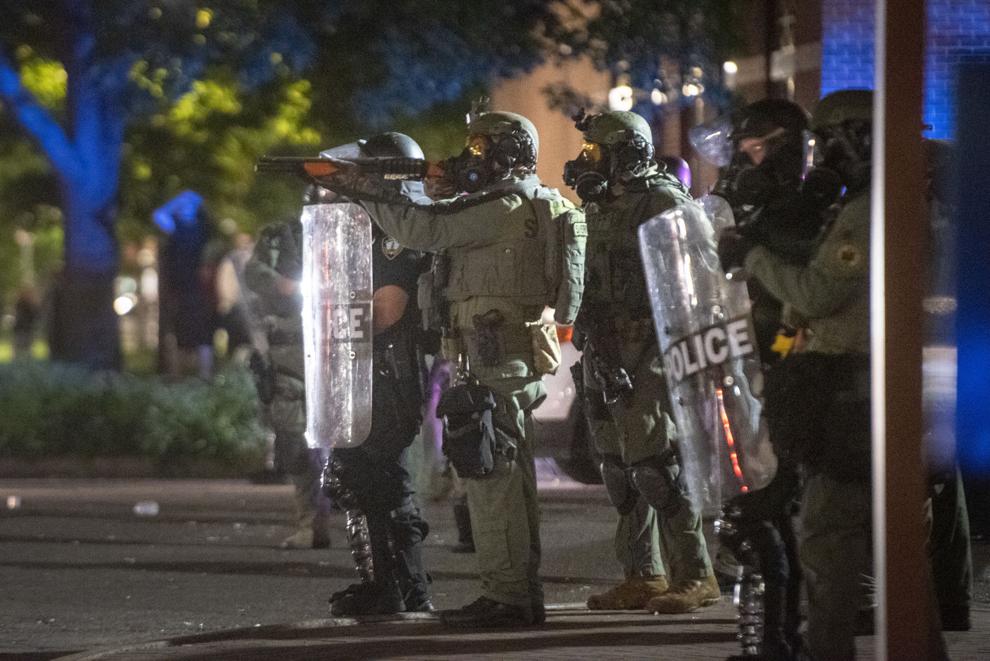 Early Morning Protest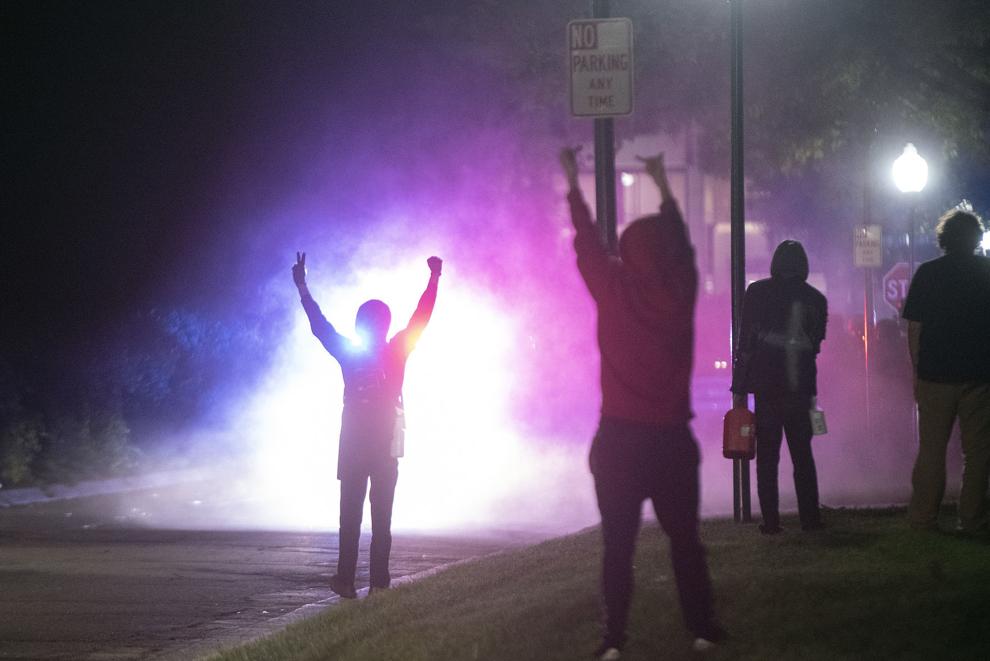 Early Morning Protest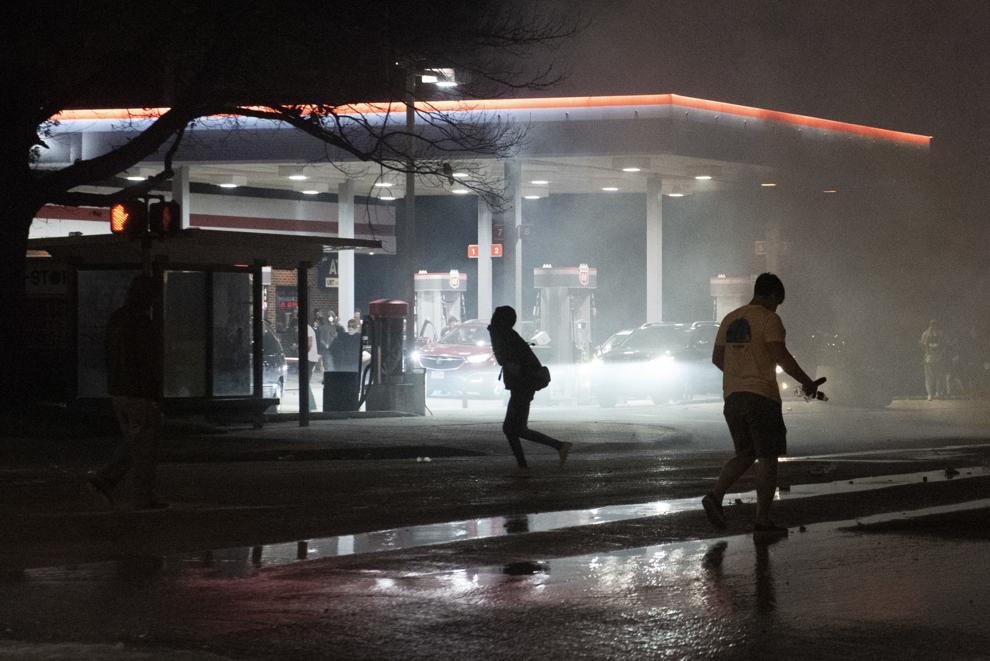 Early Morning Protest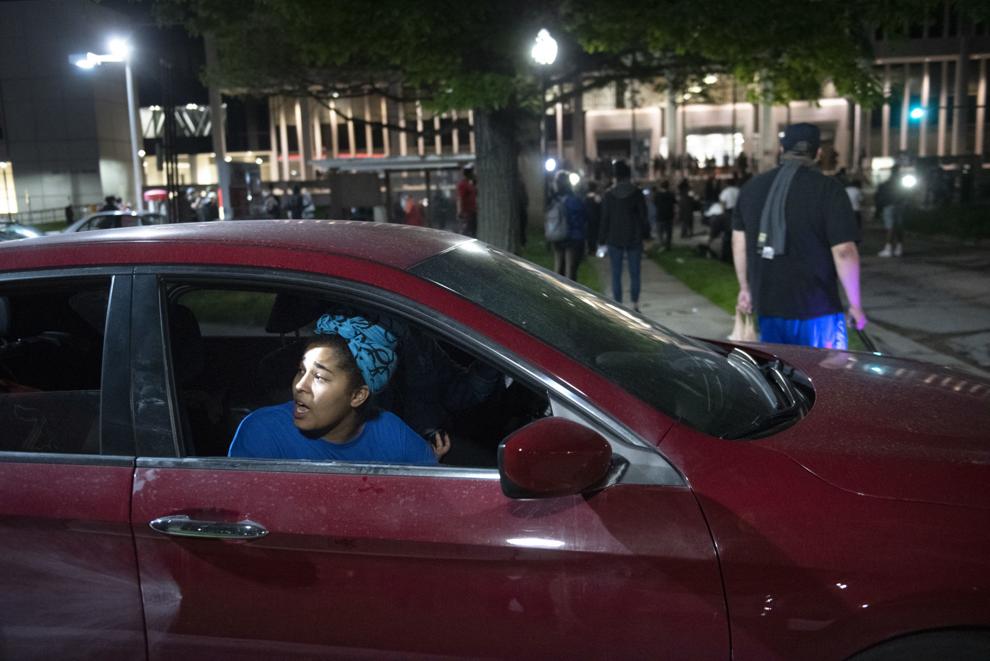 Early Morning Protest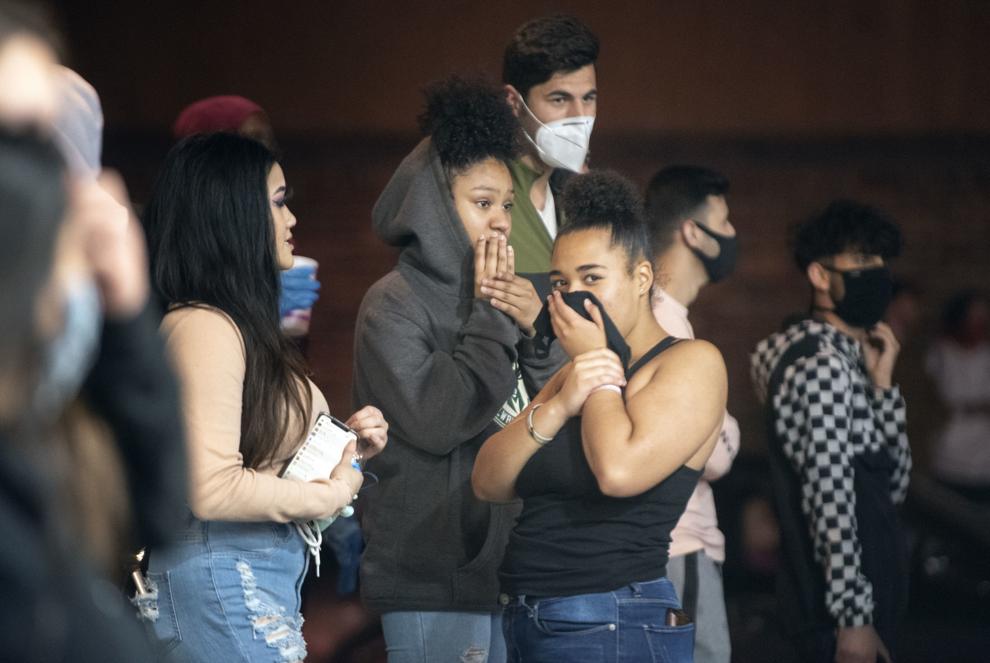 Early Morning Protest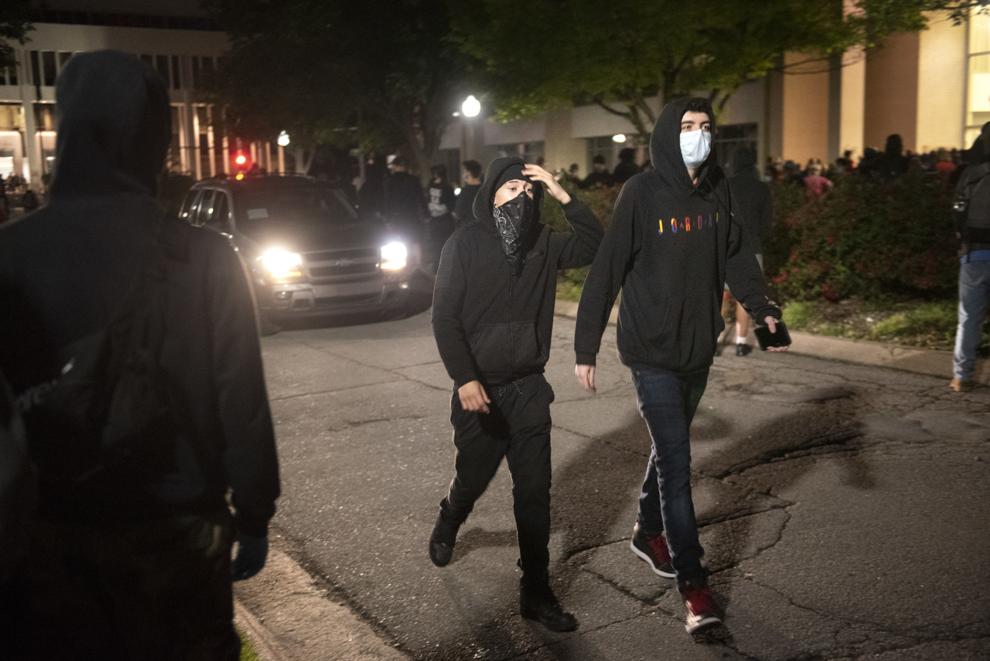 Early Morning Protest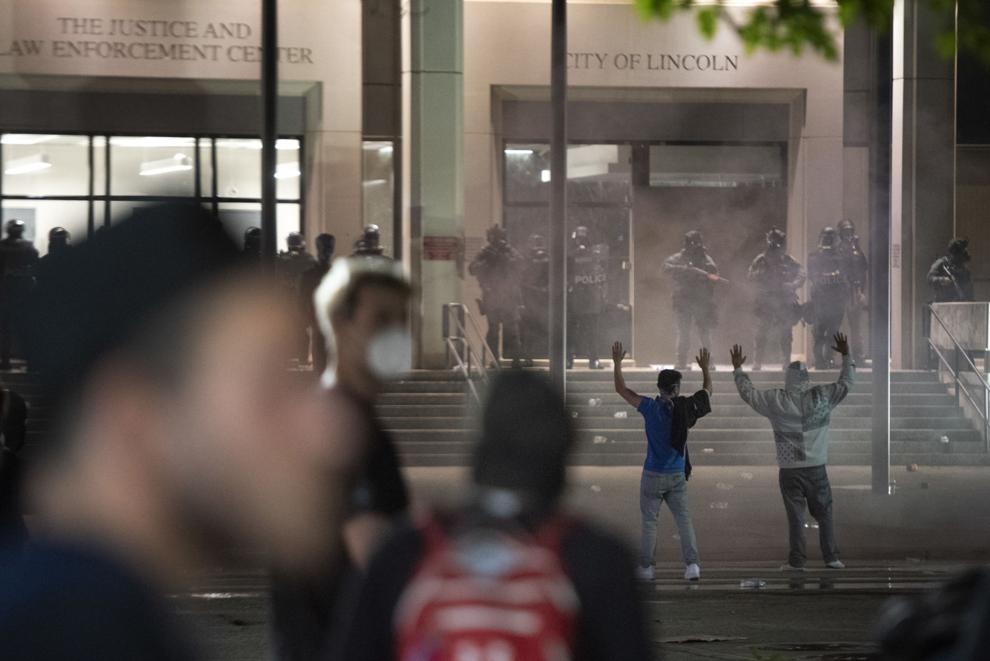 Watch Now: Saturday night protests in downtown Lincoln Part 2
Watch Now: Protests erupt into violence in Lincoln Saturday night
Protest and Cleanup, 5.31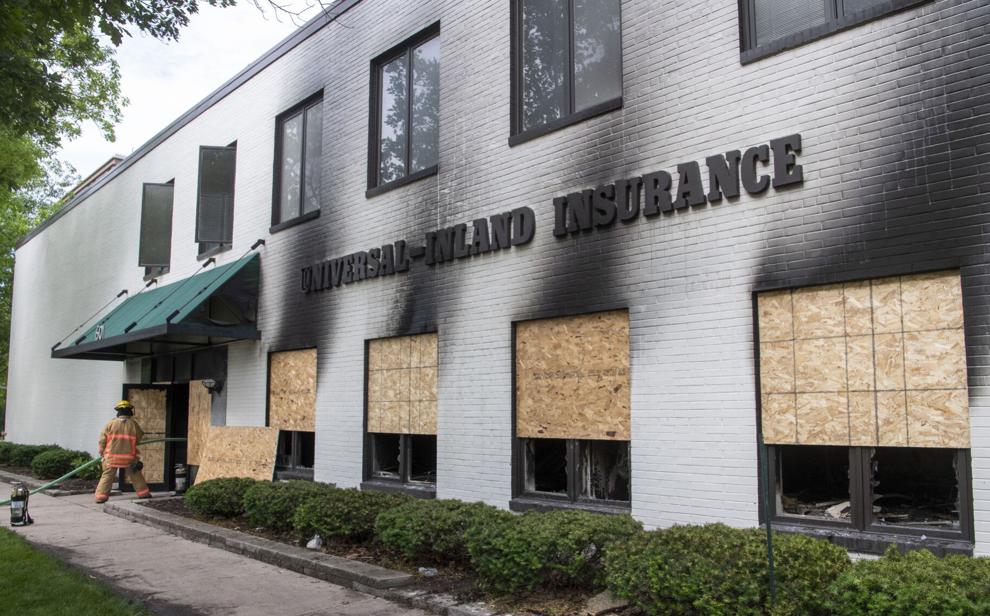 Protest and Cleanup, 5.31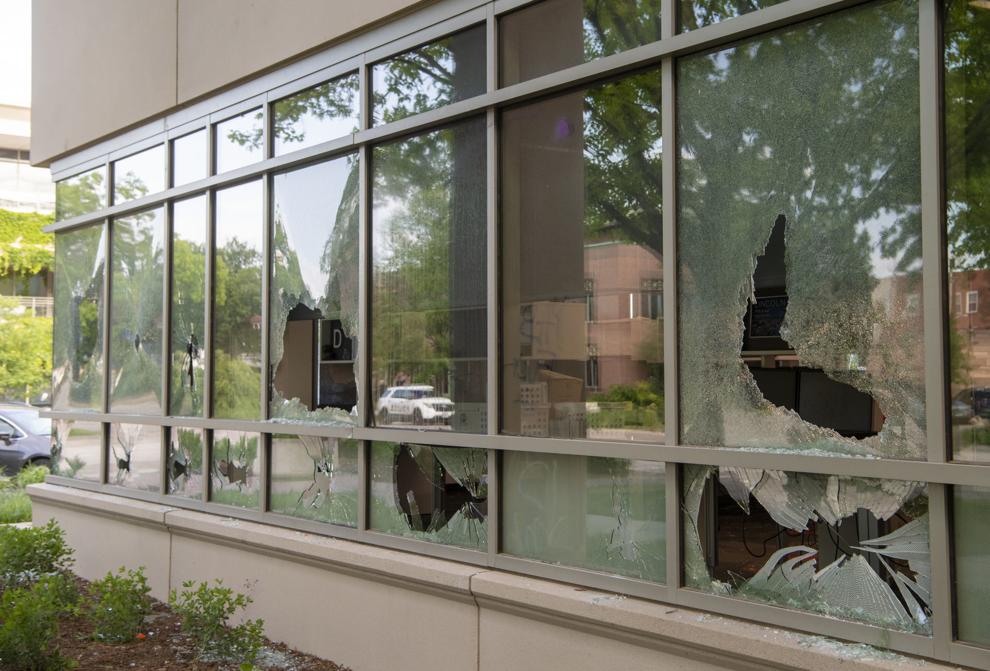 Protest and Cleanup, 5.31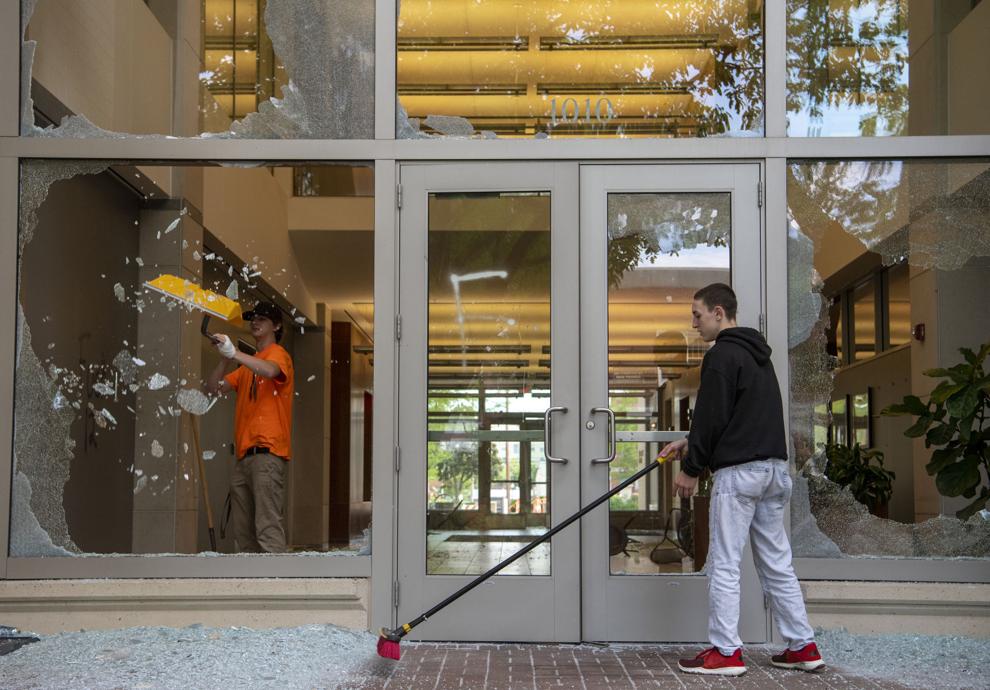 Protest and Cleanup, 5.31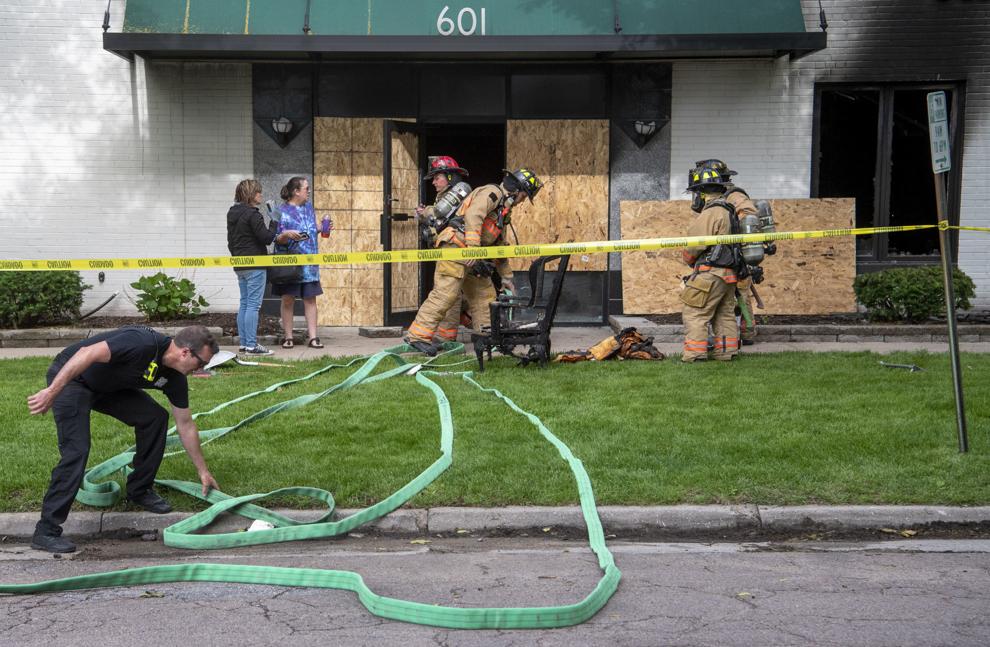 Protest and Cleanup, 5.31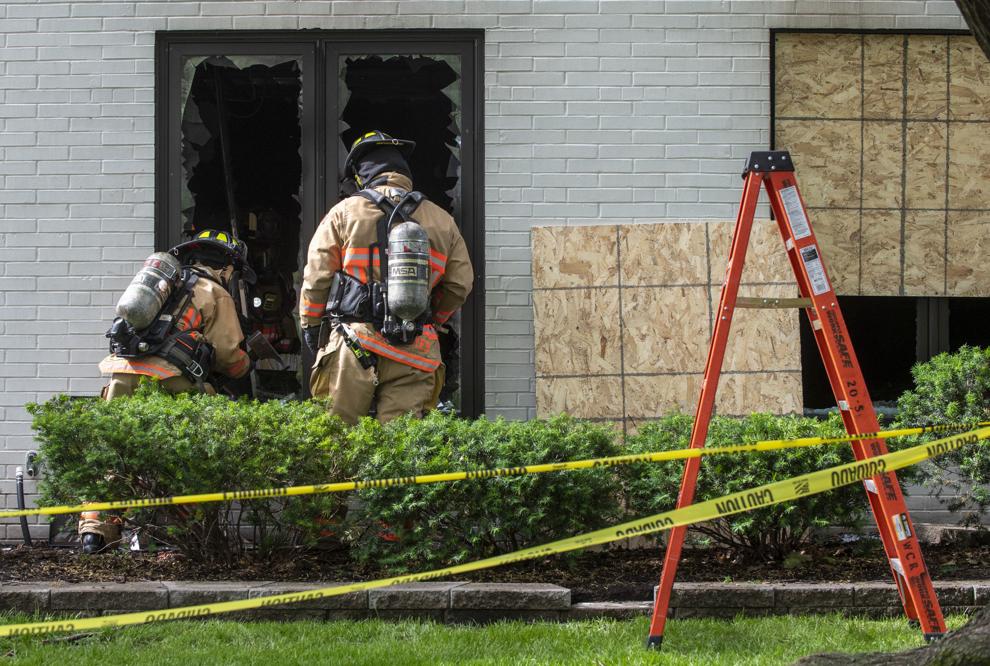 Protest and Cleanup, 5.31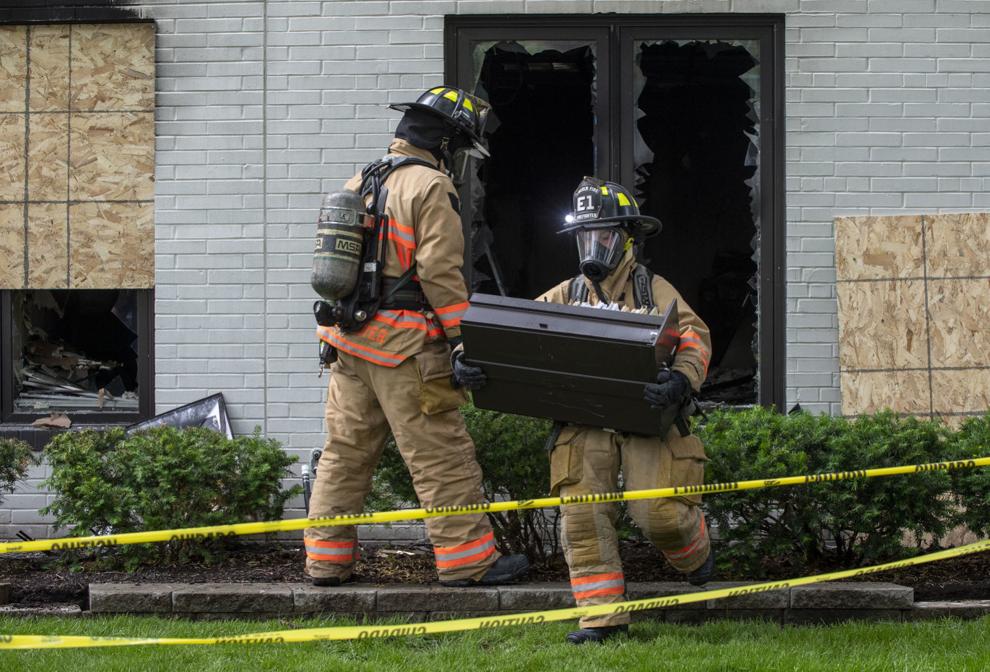 Protest and Cleanup, 5.31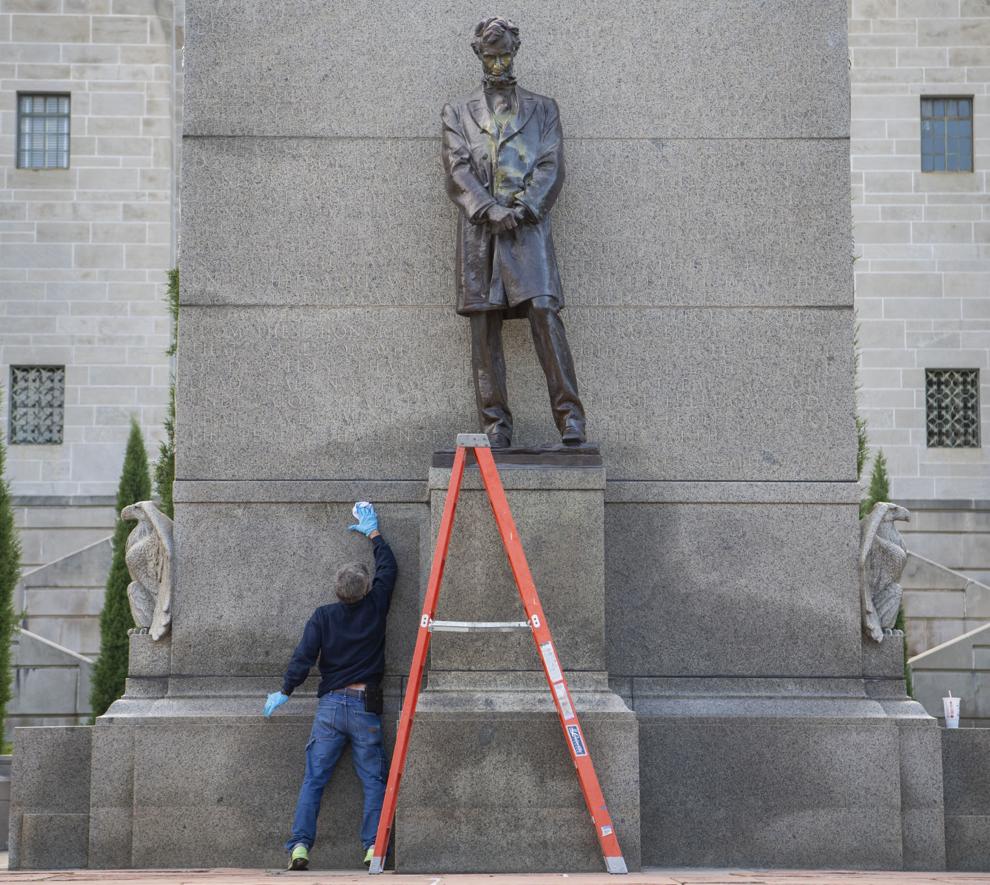 Protest and Cleanup, 5.31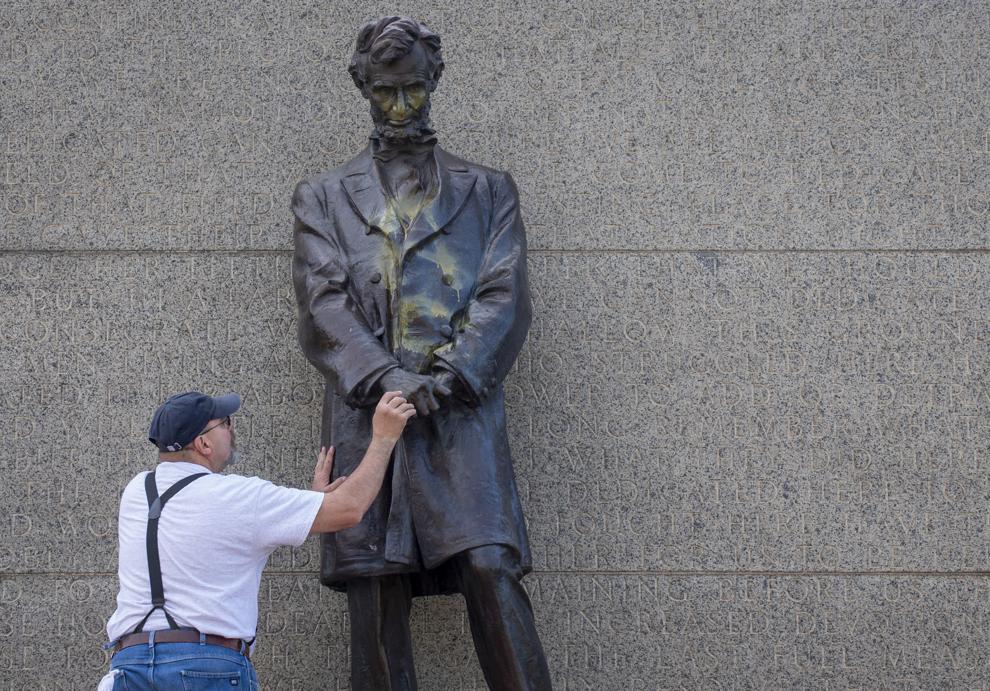 Watch Now: Morning-after view of damage from Saturday night's violence in Lincoln
George Floyd Protest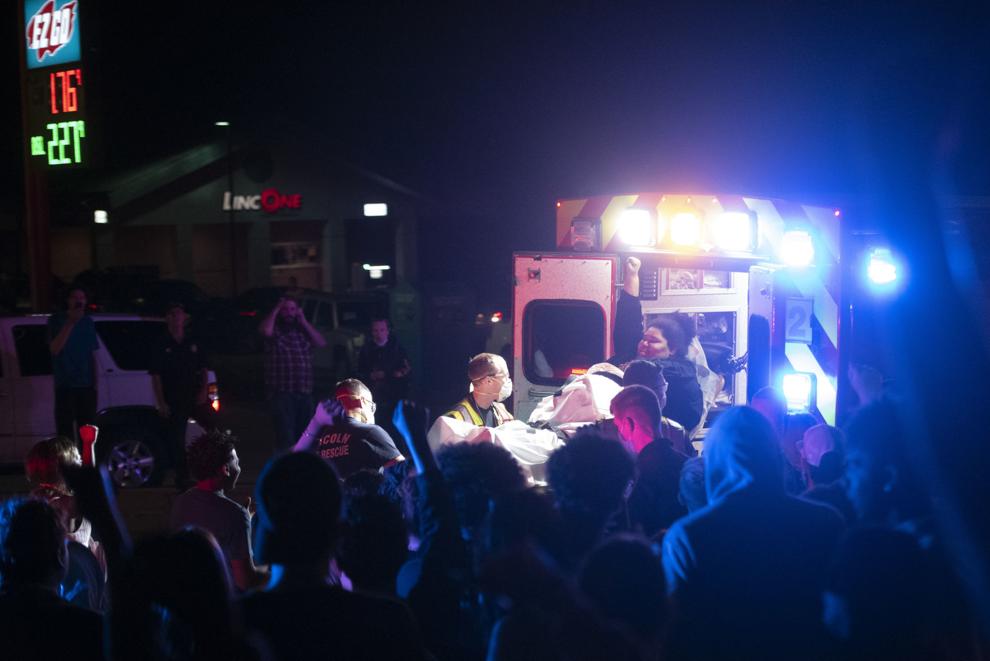 Protest and Cleanup, 5.31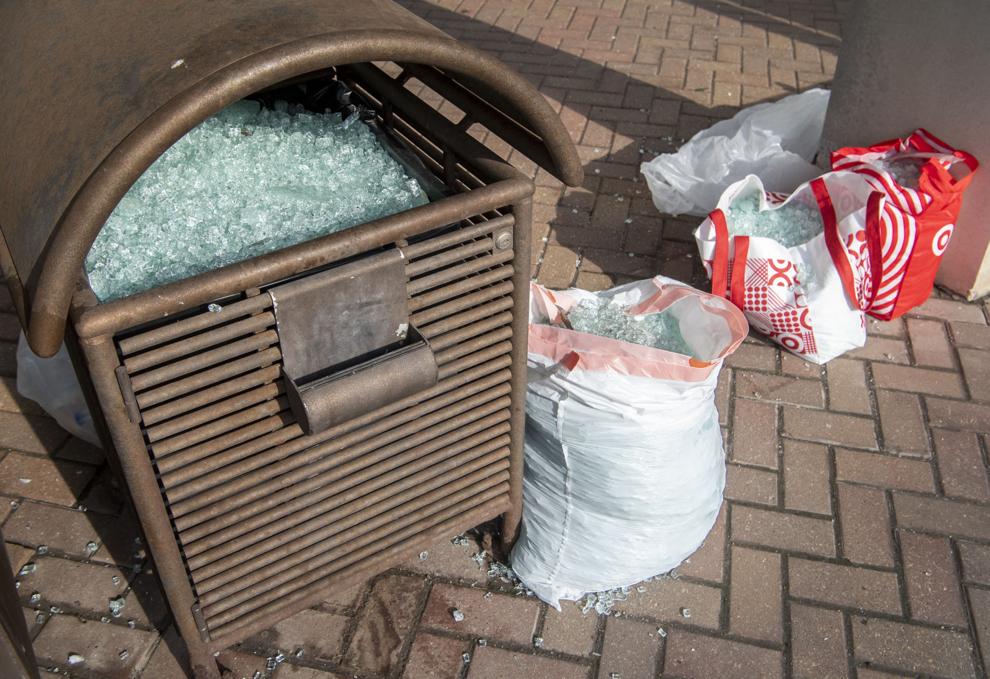 Protest and Cleanup, 5.31
Protest and Cleanup, 5.31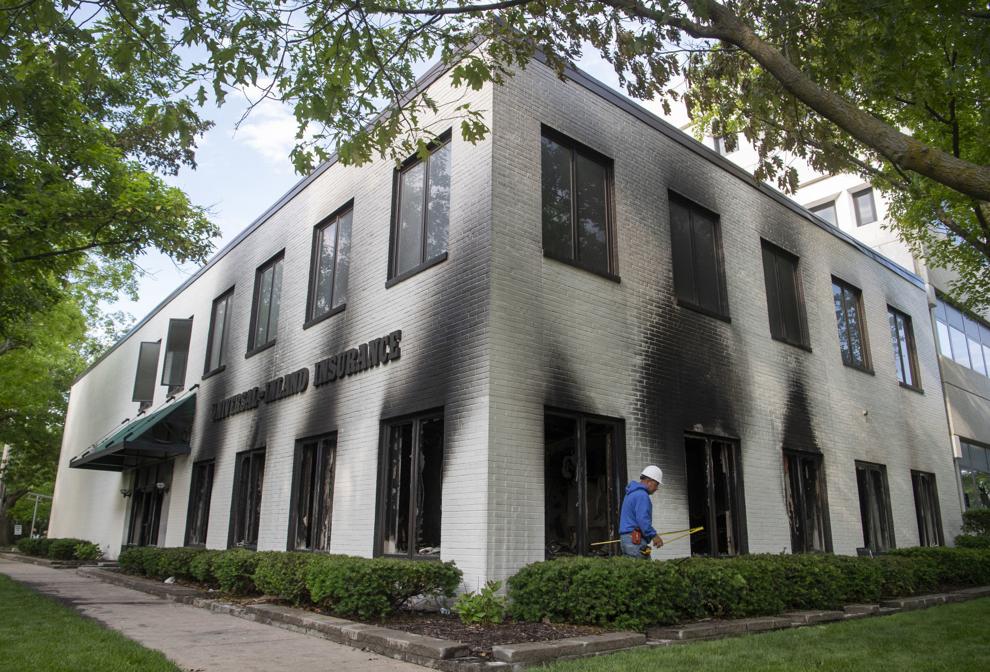 Protest and Cleanup, 5.31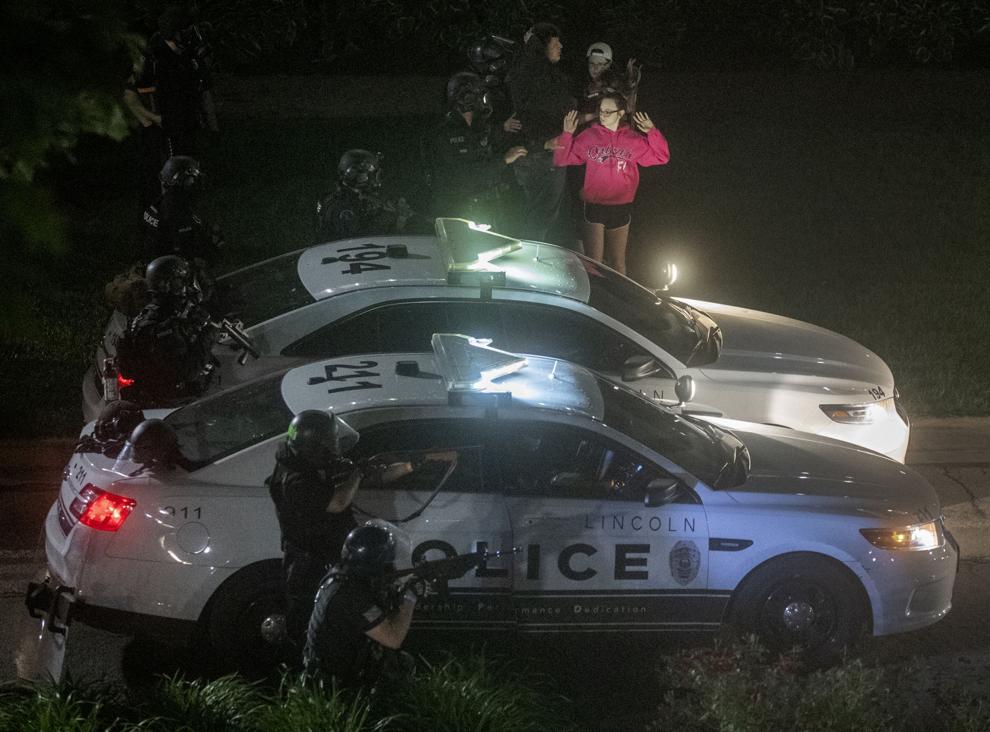 Protest and Cleanup, 5.31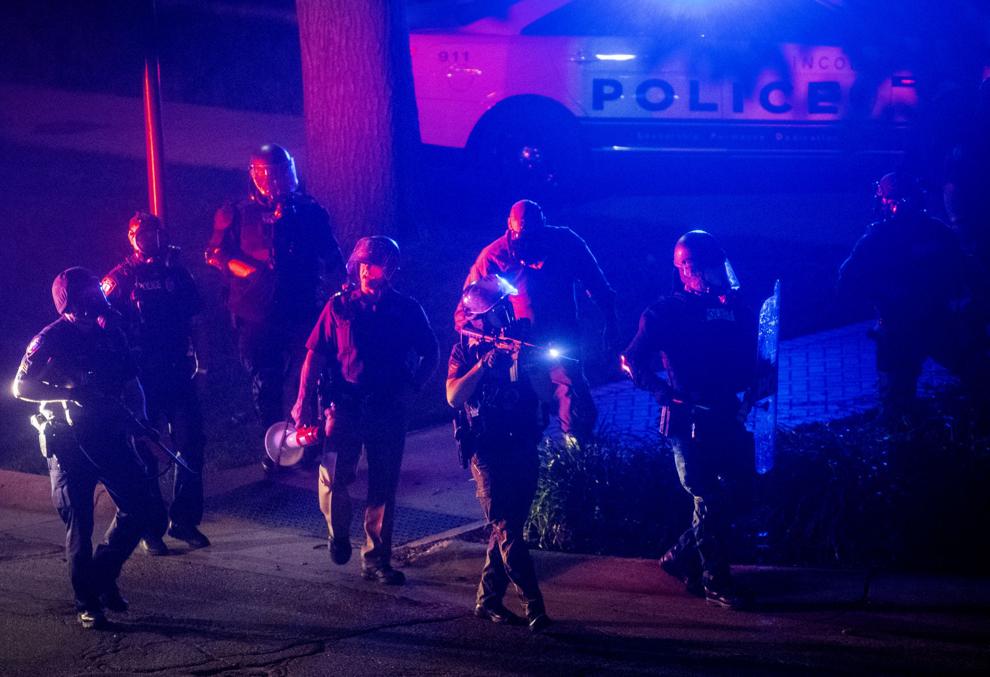 Protest and Cleanup, 5.31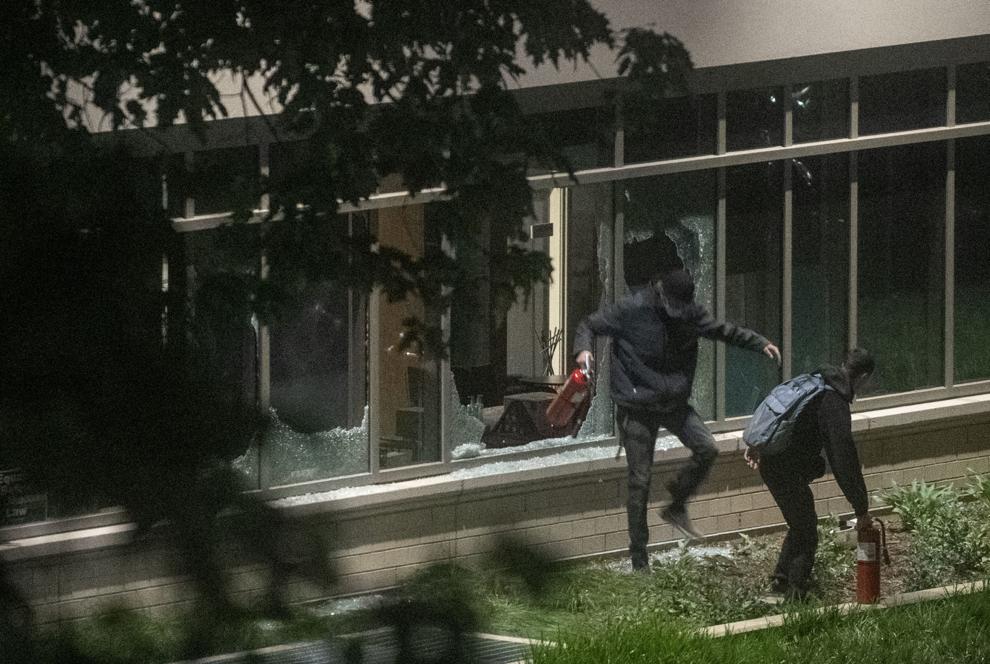 Watch: Volunteers help businesses clean up Lincoln Mall
WATCH NOW: Mayor Leirion Gaylor Baird provides updates on protests in Lincoln
Sunday protest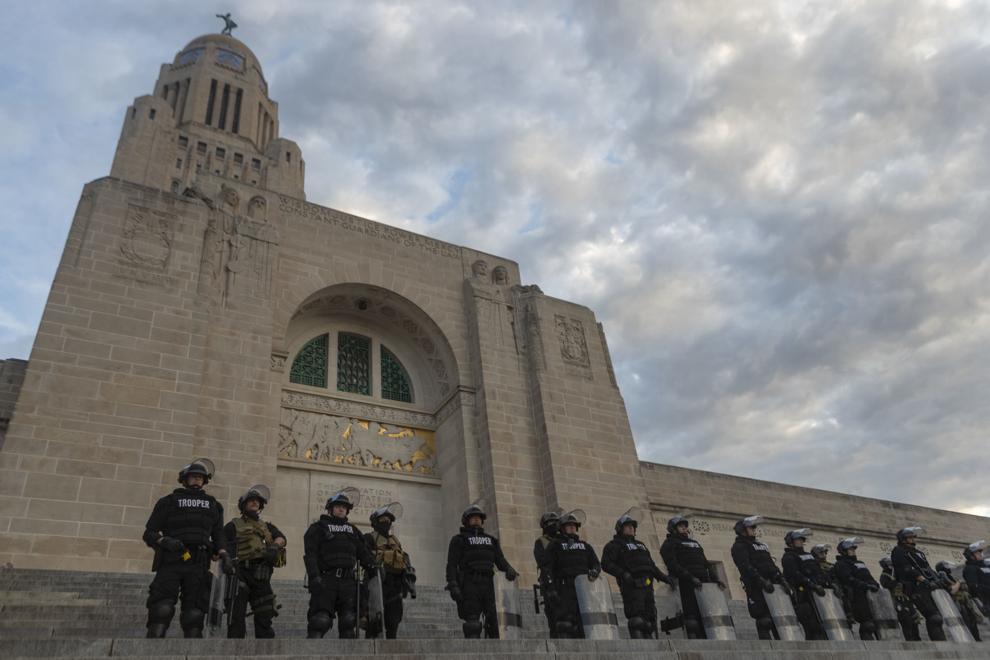 WATCH NOW: Protests over George Floyd's death continue outside state Capitol on Sunday
BLM Peaceful Protest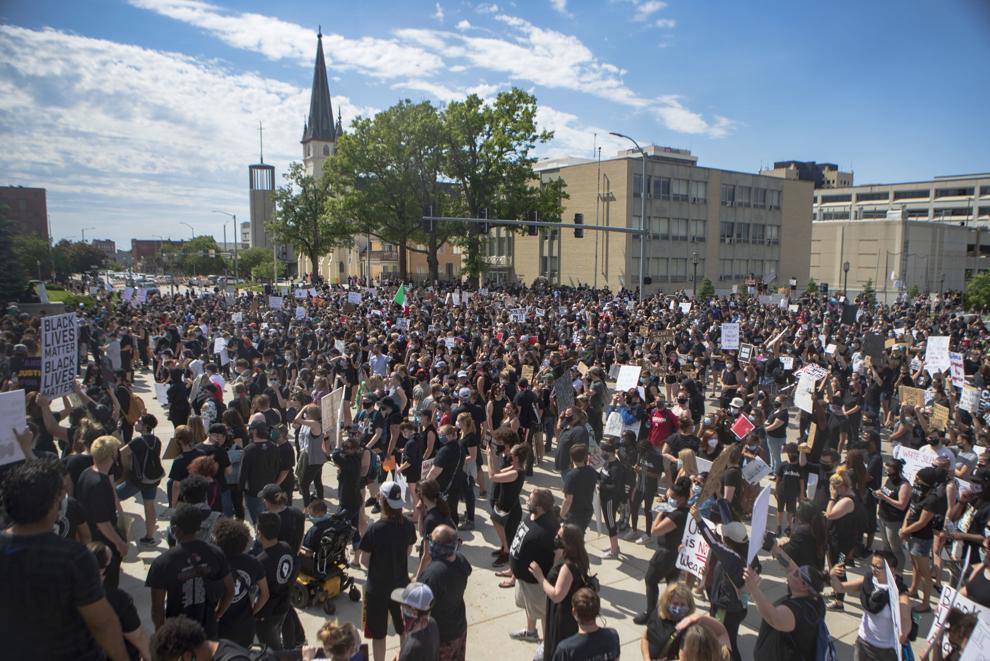 BLM Peaceful Protest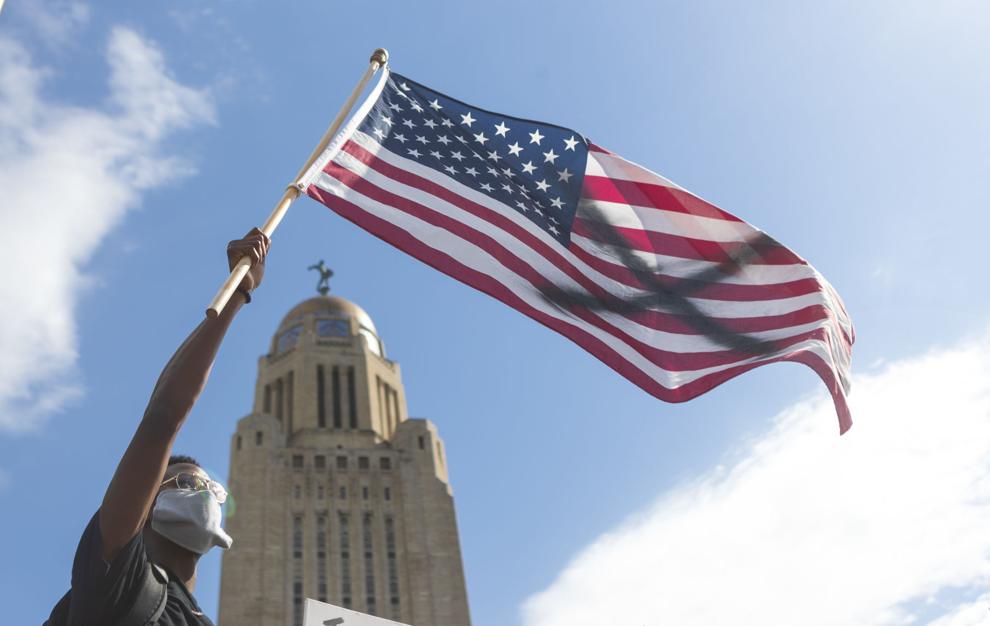 BLM Peaceful Protest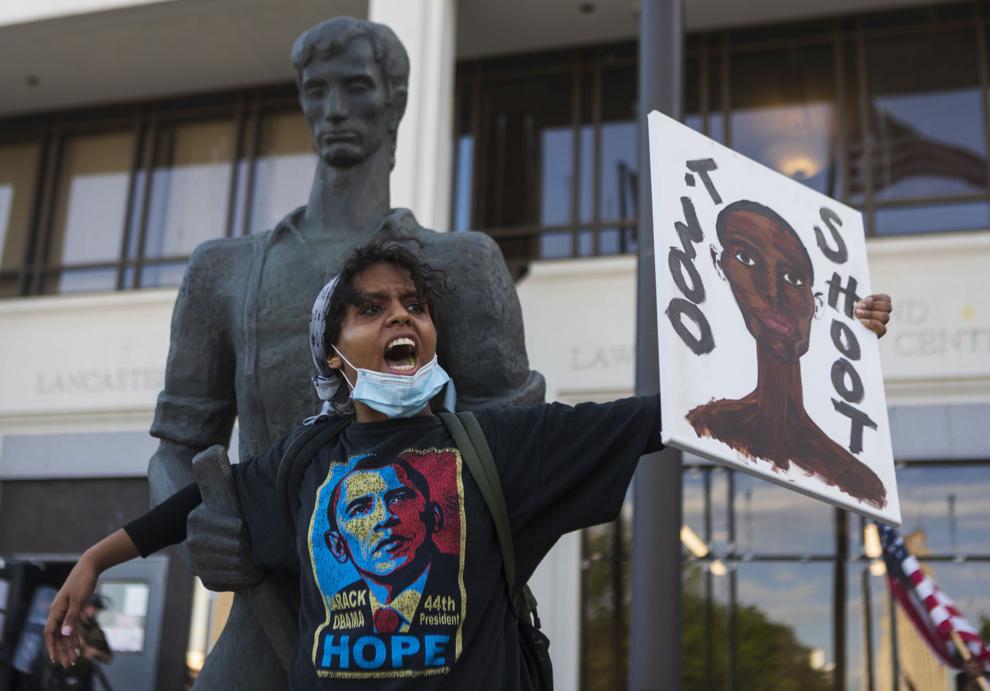 BLM Peaceful Protest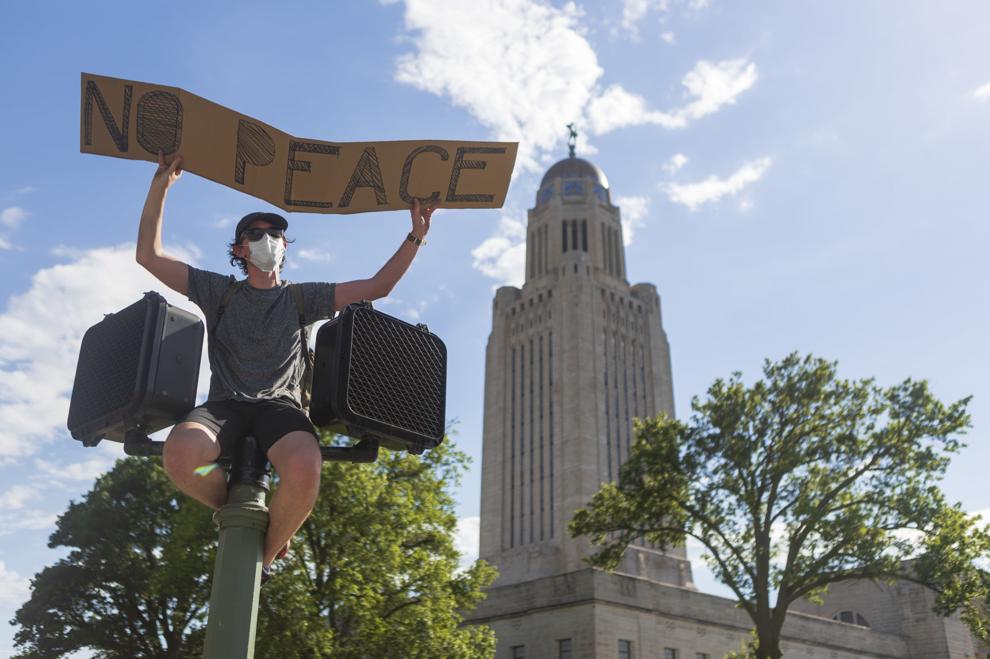 BLM Peaceful Protest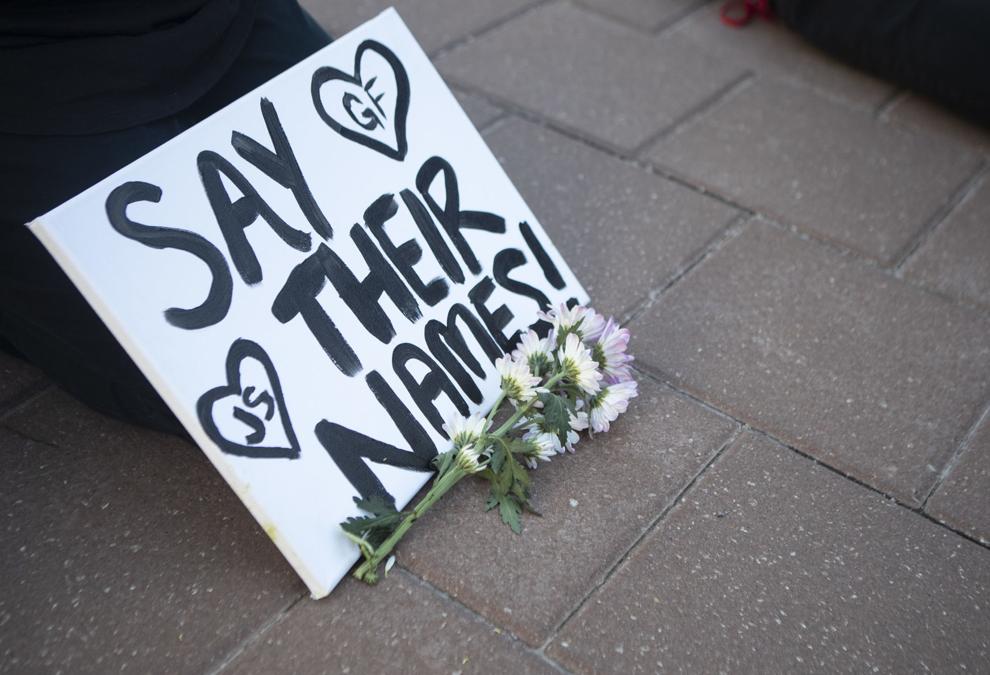 BLM Peaceful Protest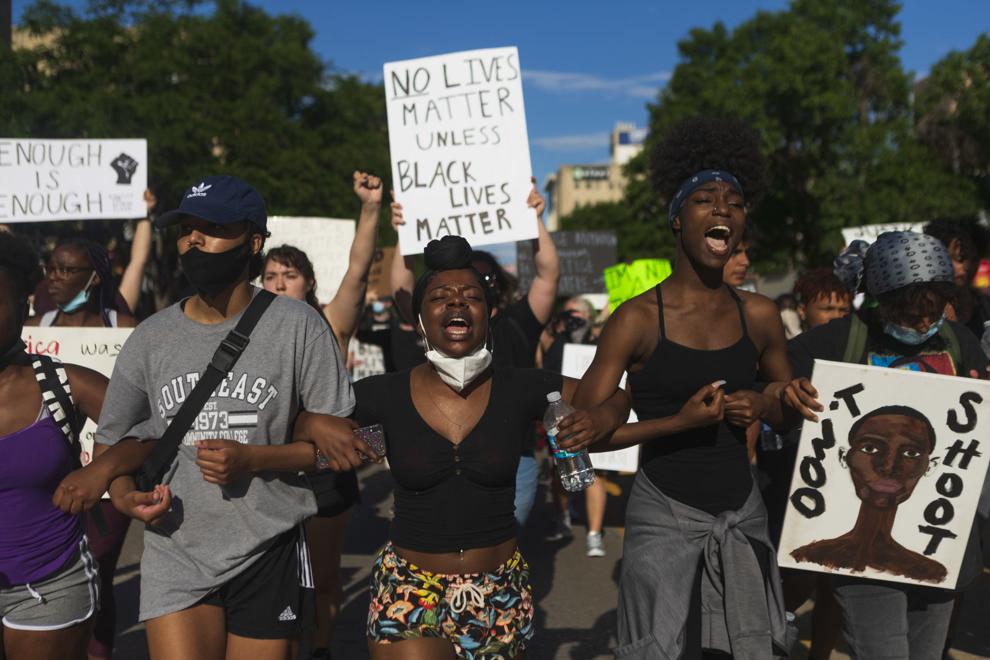 BLM Peaceful Protest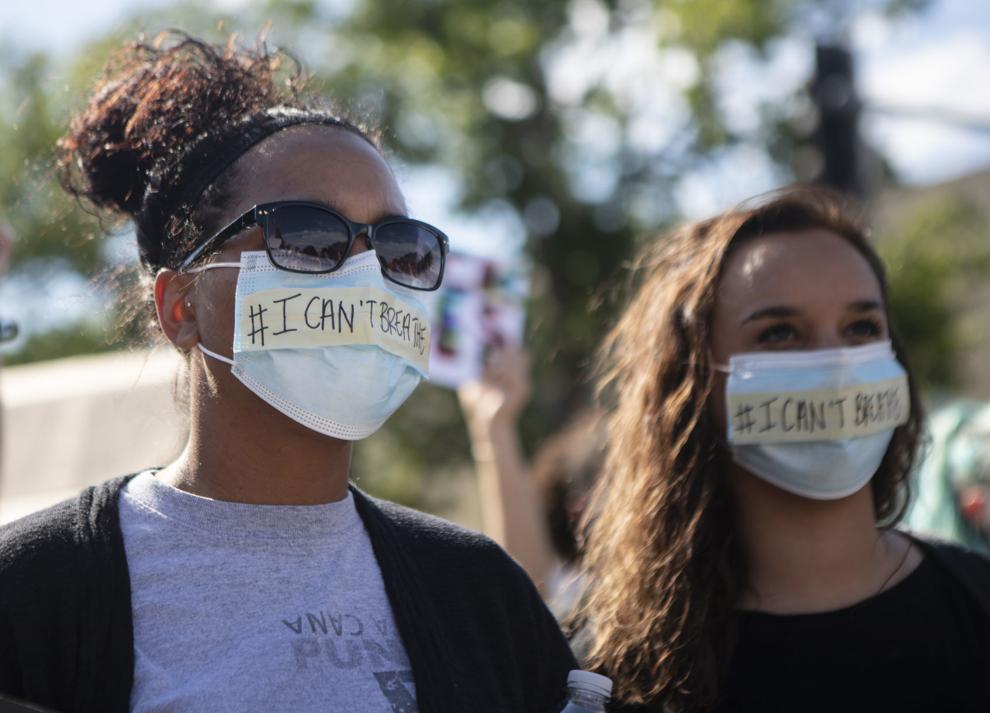 BLM Peaceful Protest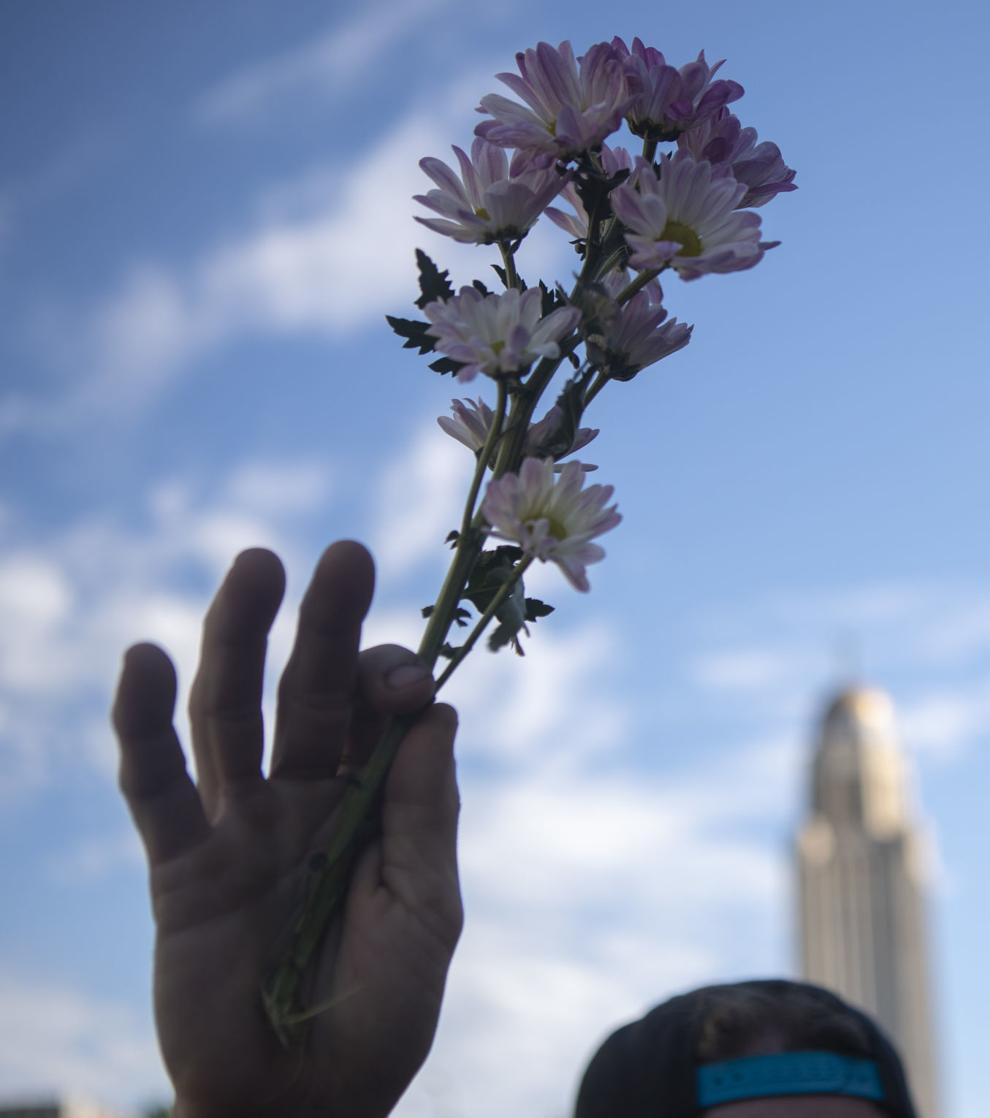 BLM Peaceful Protest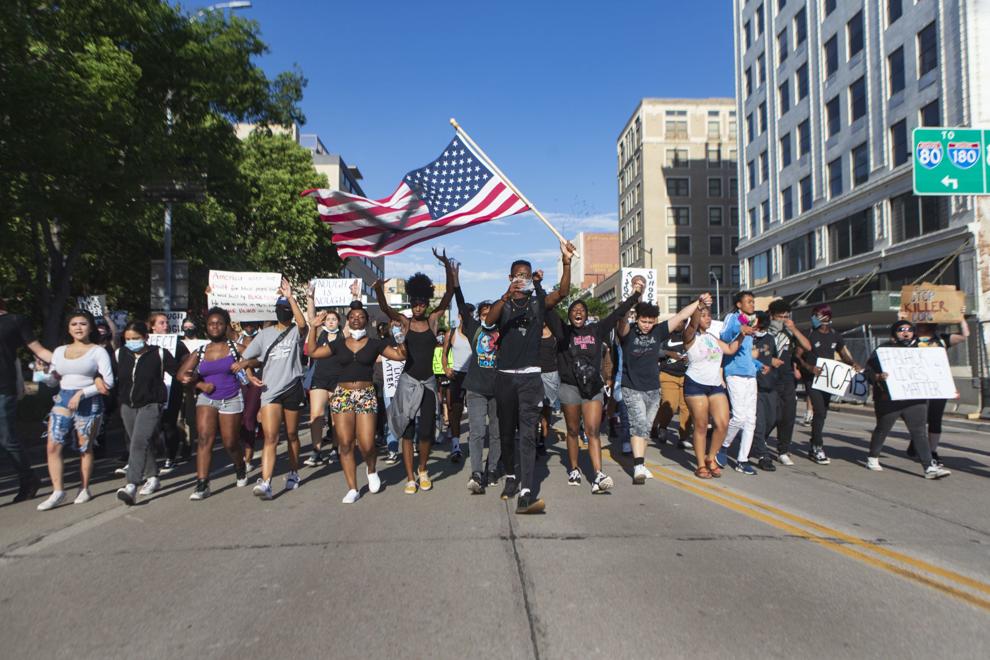 BLM peaceful protest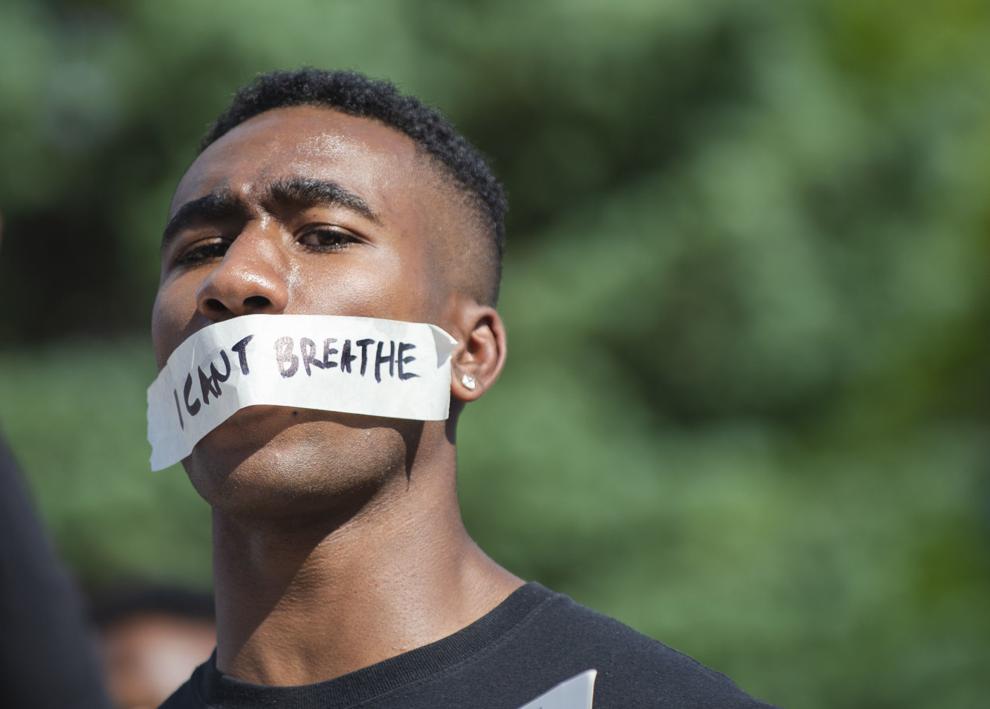 Watch Now: Rally outside State Capitol protests George Floyd's death
Watch Now: LJS reporter detained; some protesters arrested after Lincoln curfew
BLM Peaceful Protest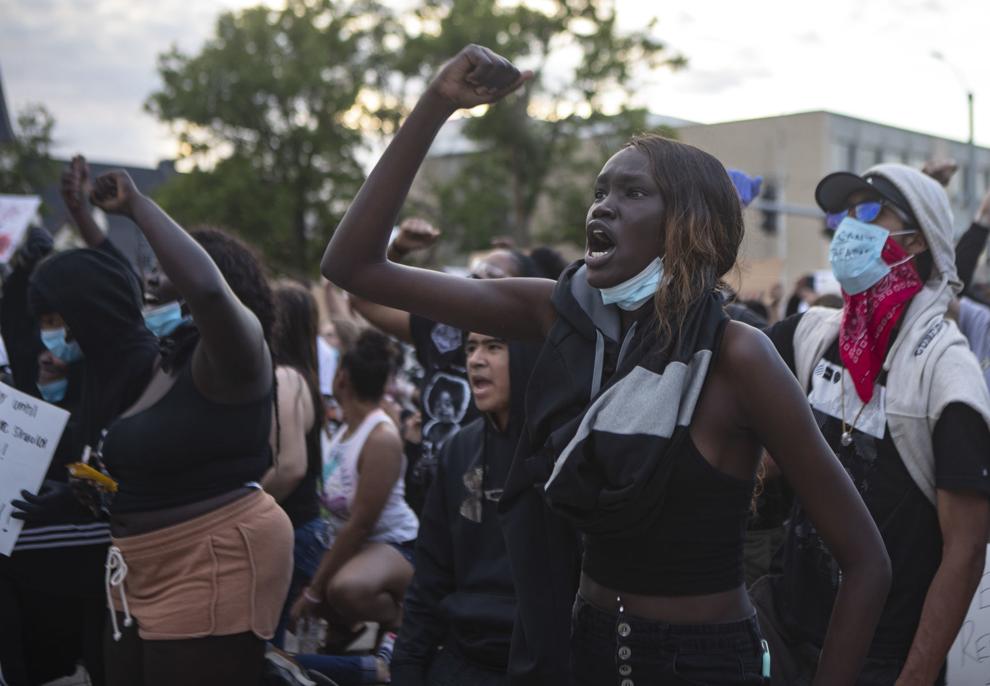 BLM Peaceful Protest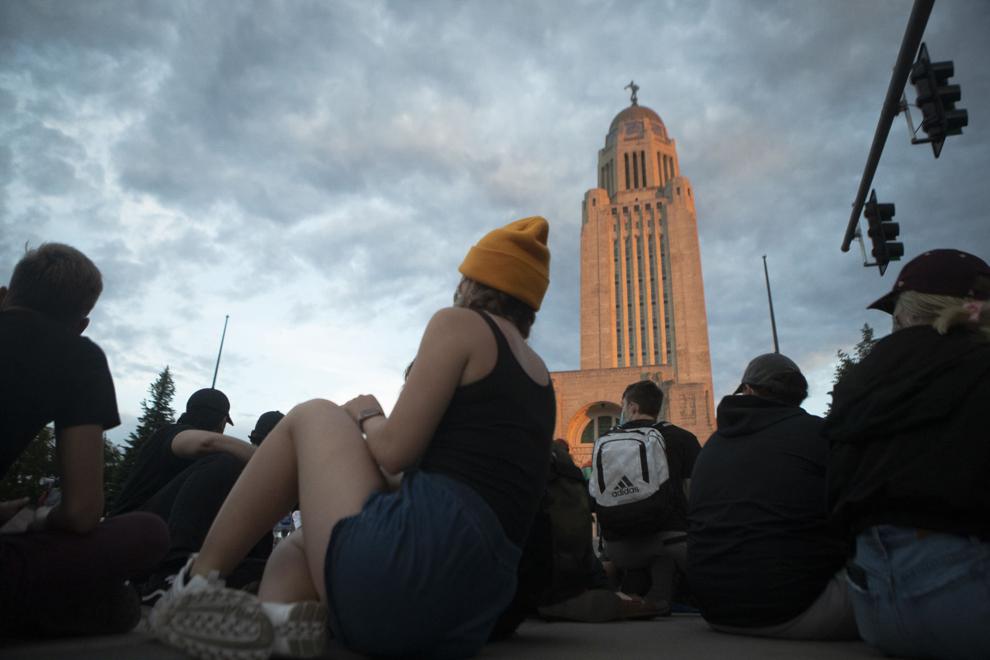 Sunday protest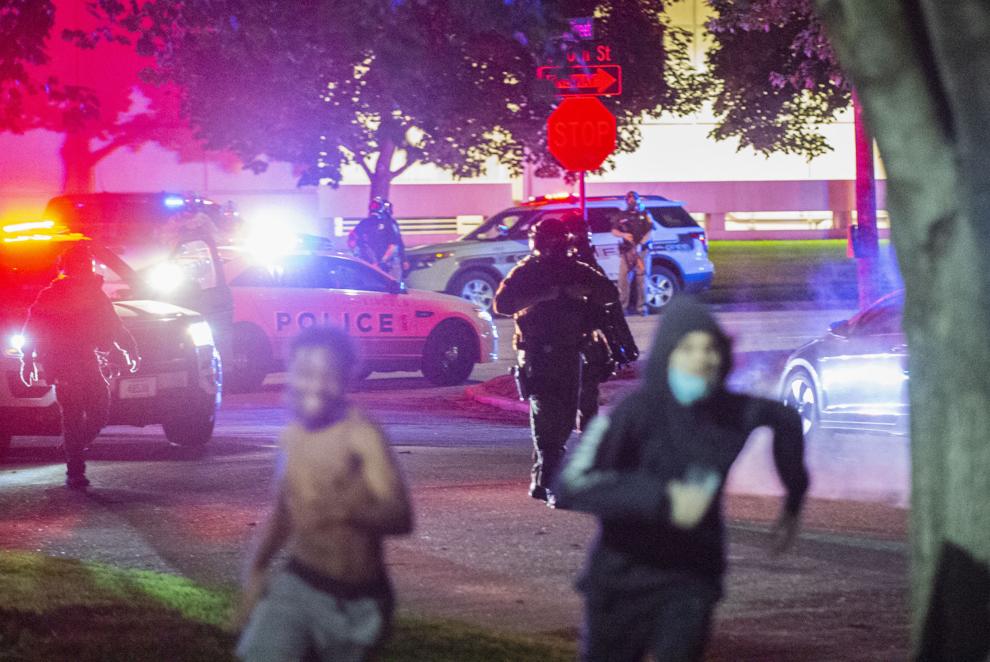 Sunday protest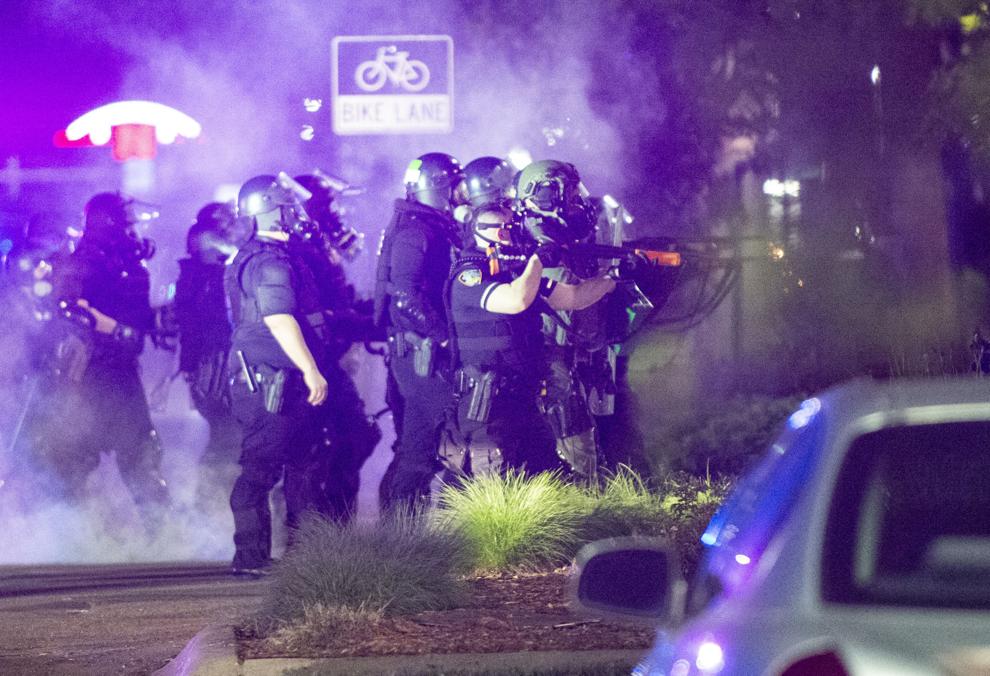 Sunday protest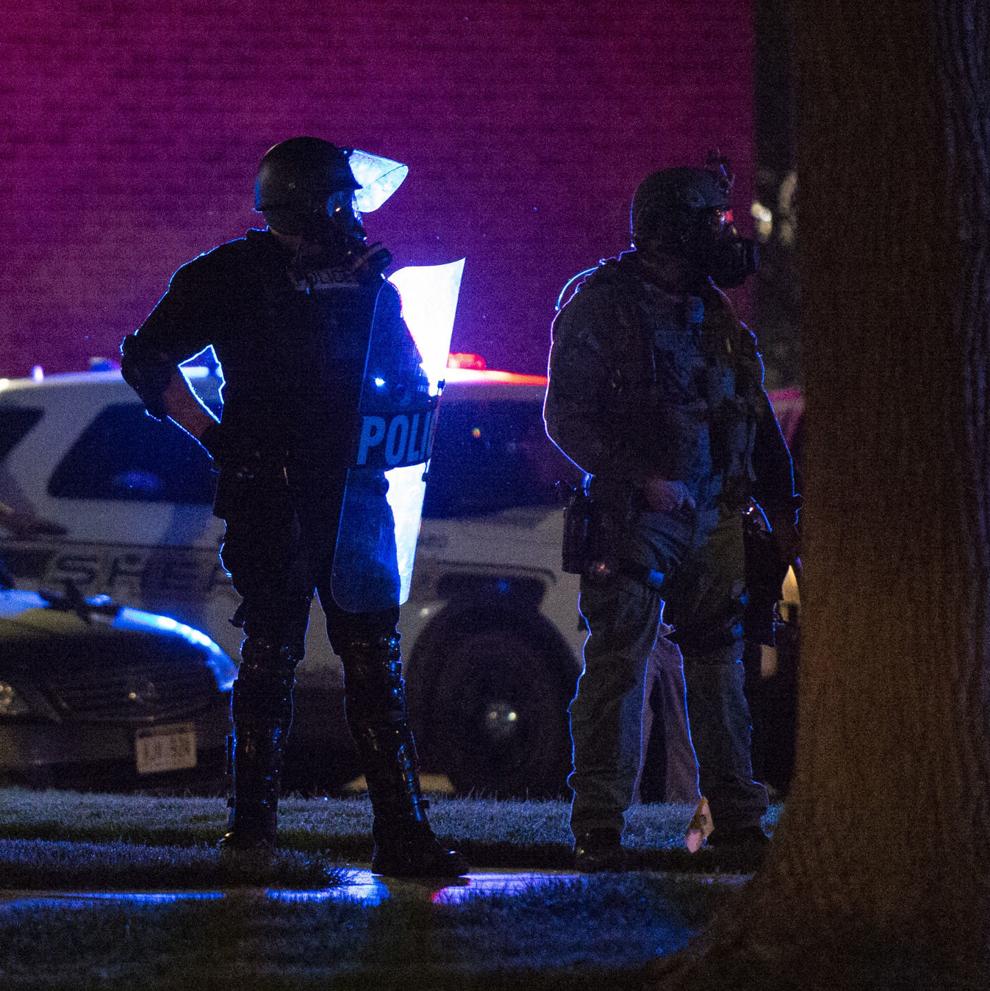 Sunday protest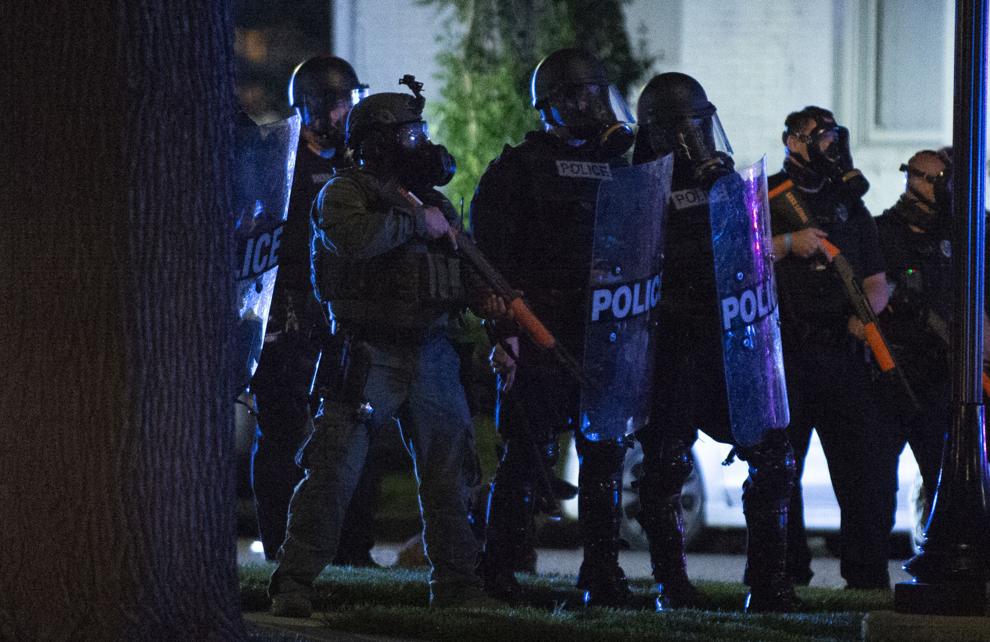 Sunday protest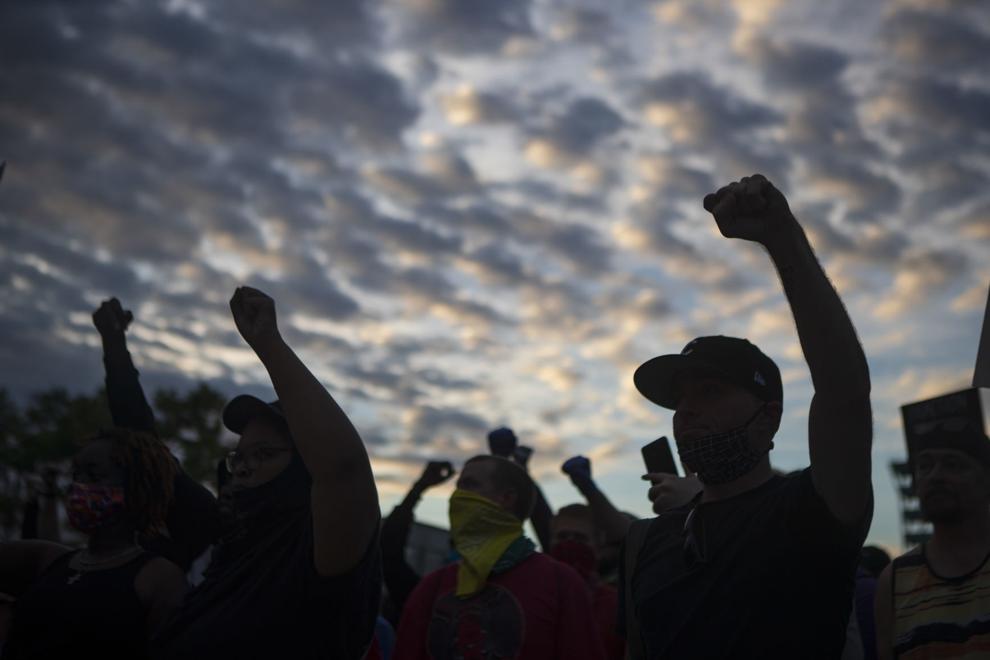 Sunday protest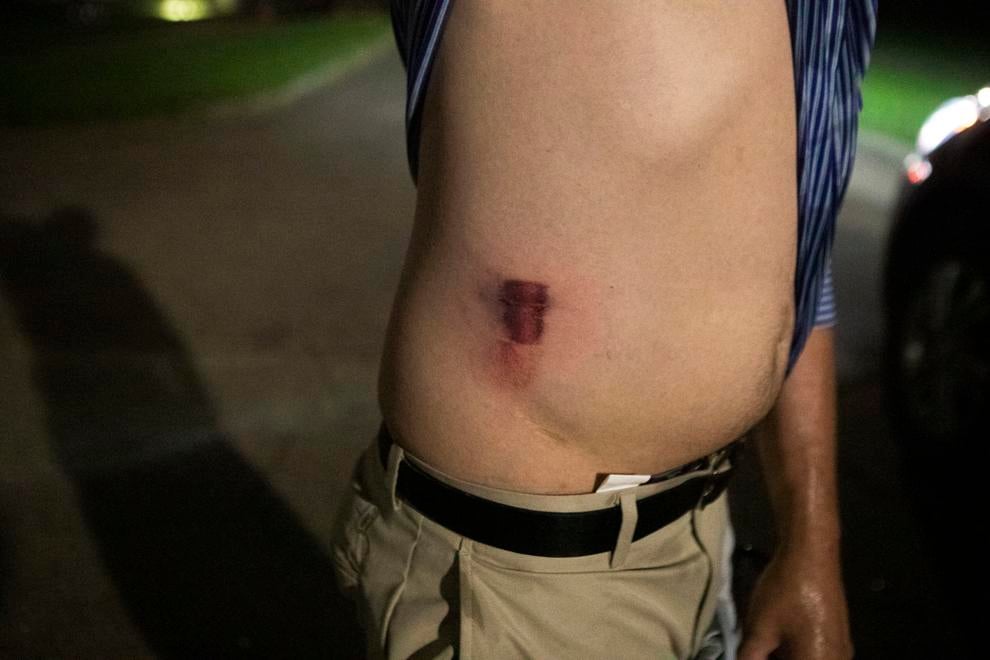 Sunday protest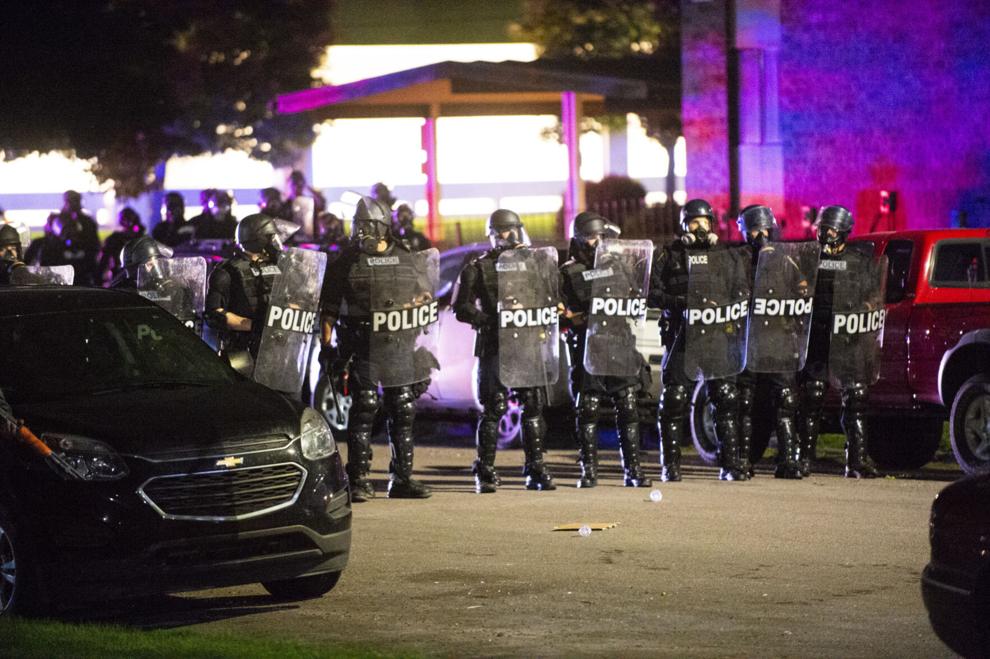 Sunday protest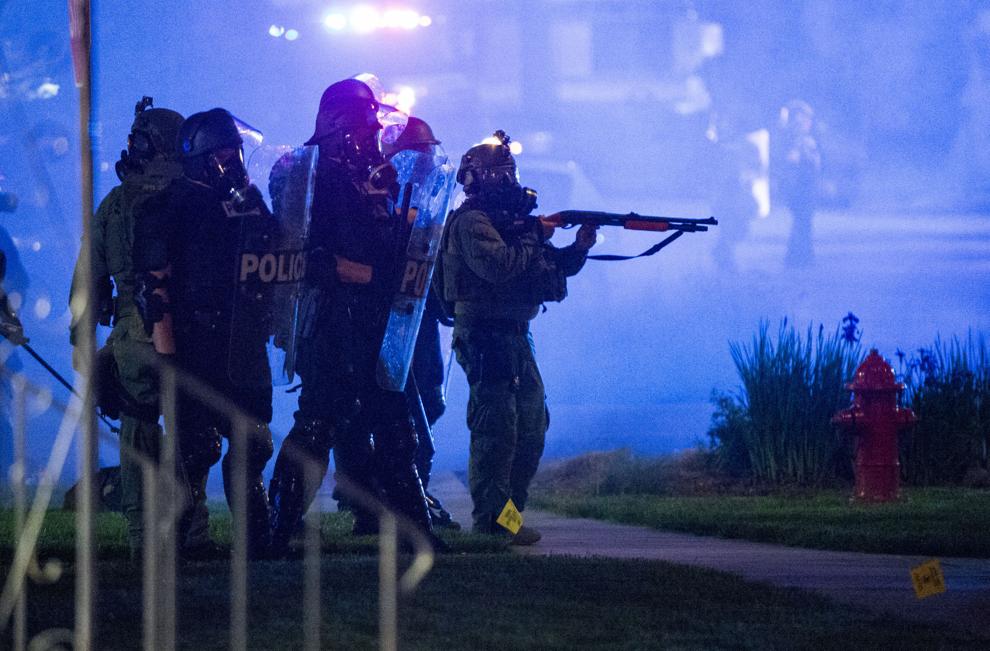 BLM Peaceful Protest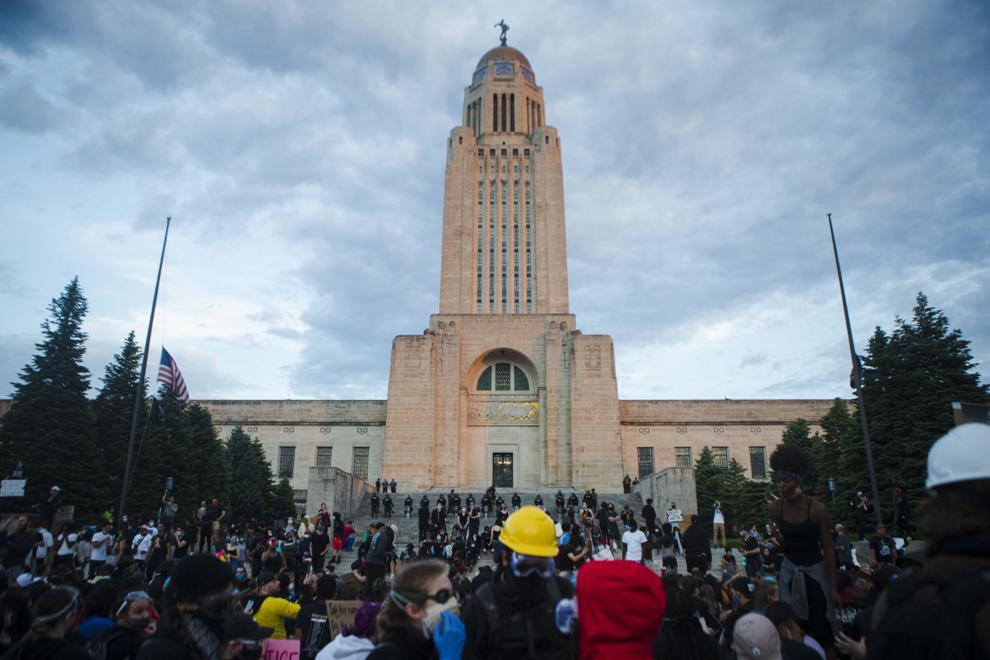 BLM Peaceful Protest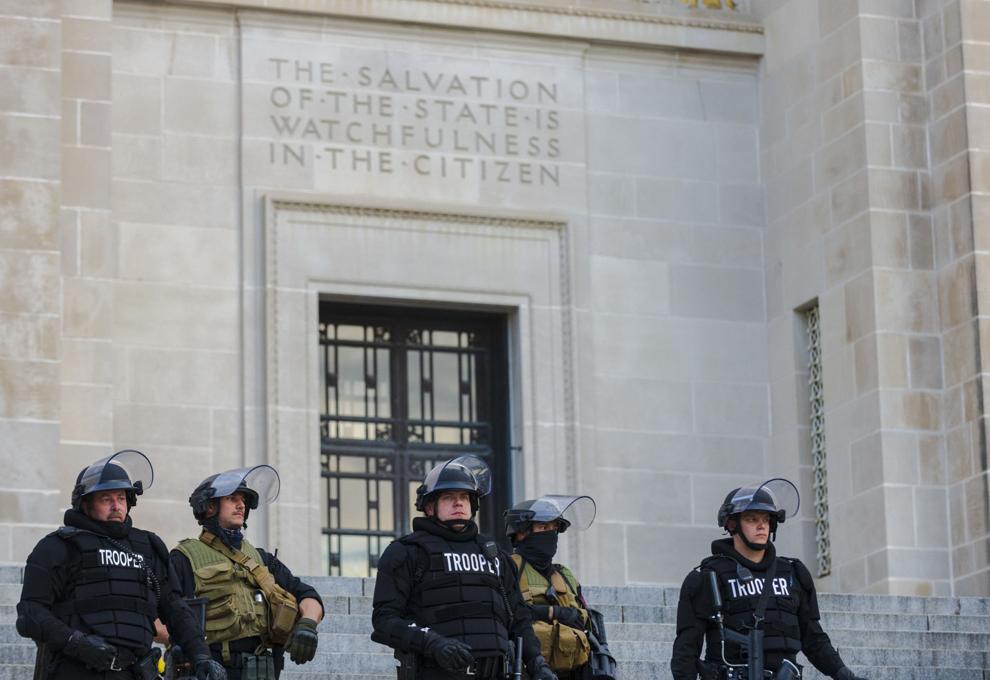 Watch Now: Sunday night protests in Lincoln
Watch Now: Curfew arrests on May 31
Watch Now: LSO video of curfew arrests May 31
Target Boarded Up, 6.1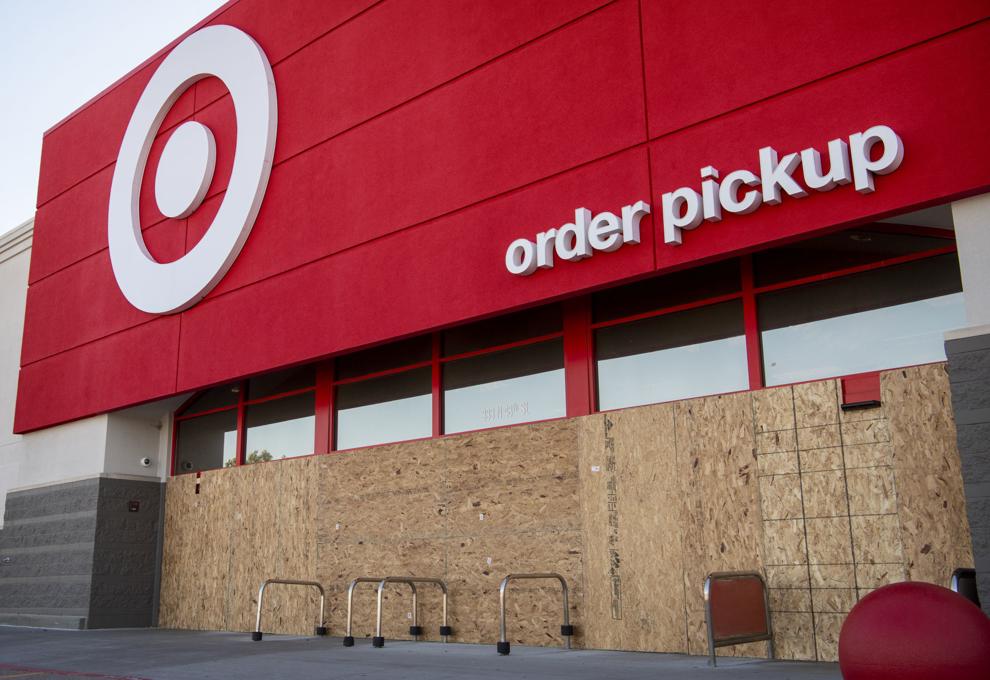 Protest, 6.1
Protest, 6.1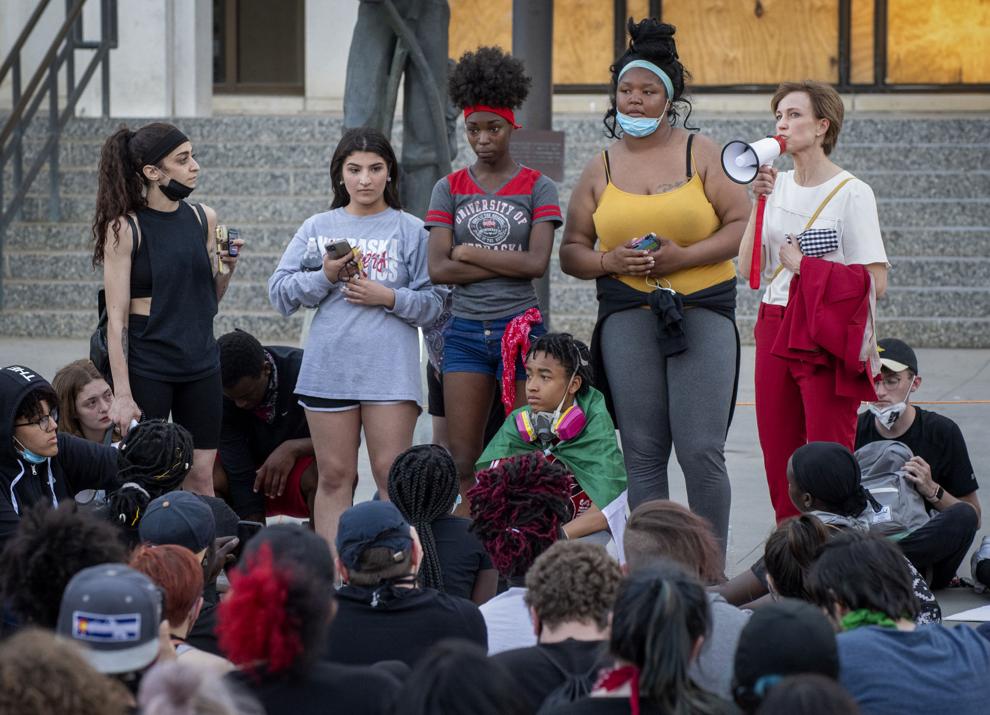 Protest, 6.1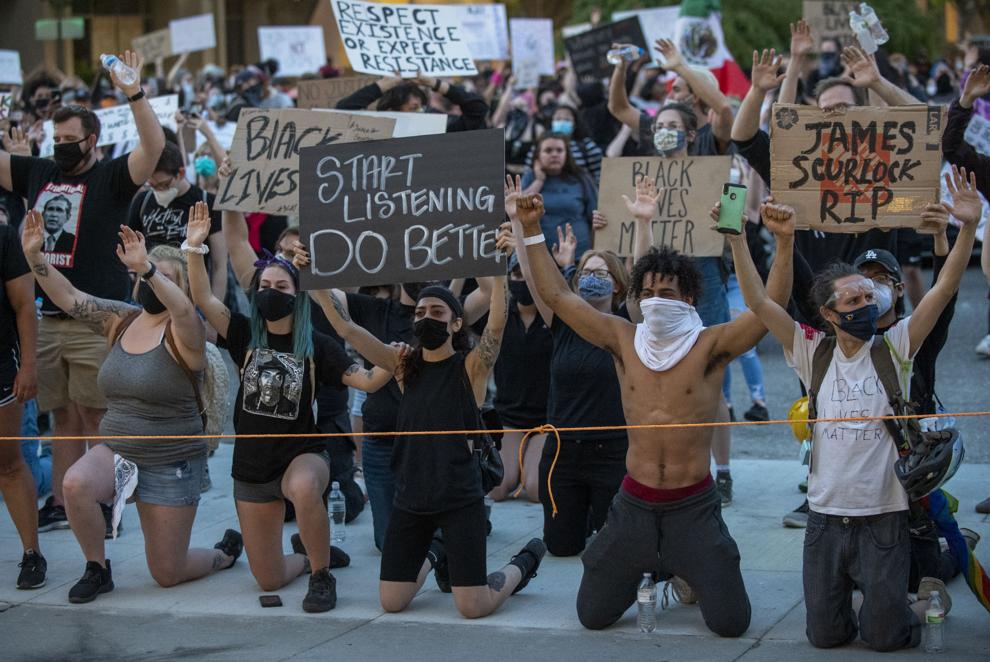 WATCH NOW: Monday night protests in Lincoln run smoothly
WATCH NOW: Marches, speeches highlight Tuesday night protests
Protest, 6.2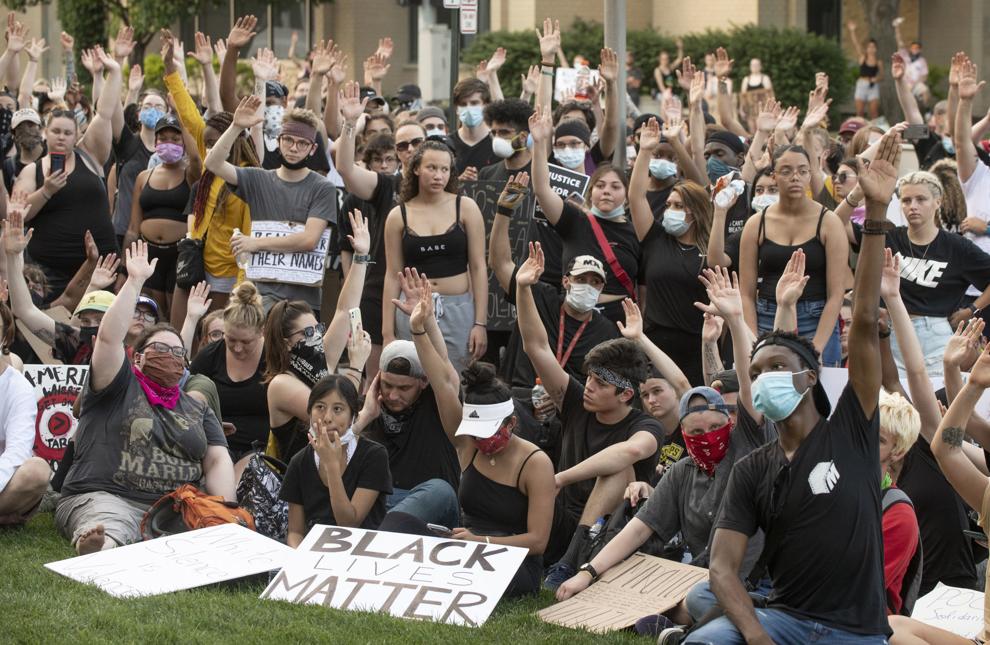 Protest, 6.2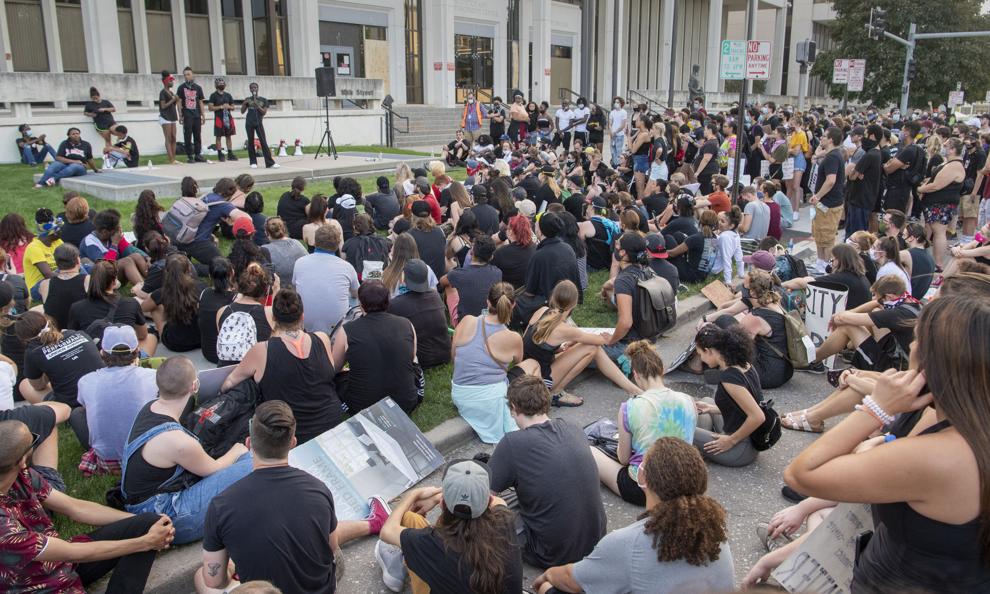 Protest, 6.2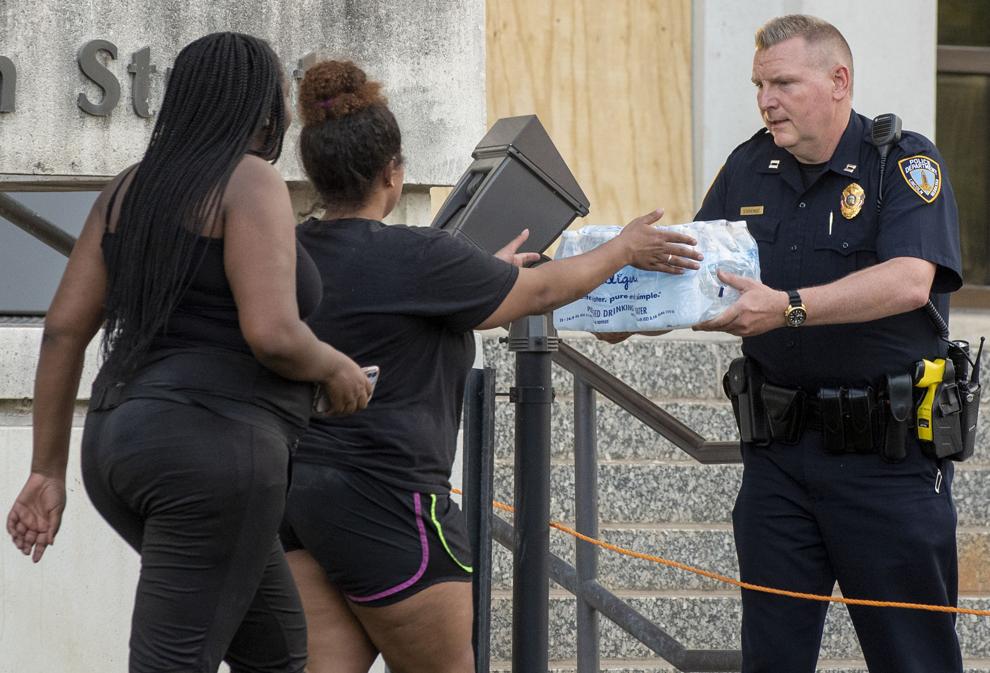 Protest, 6.2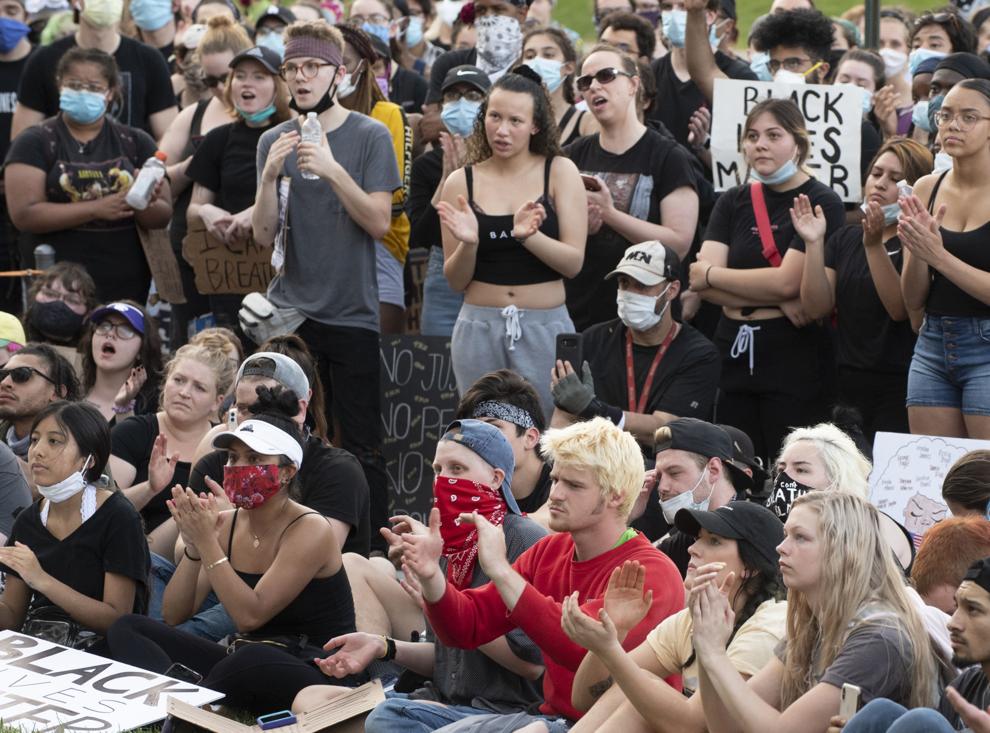 Protest, 6.2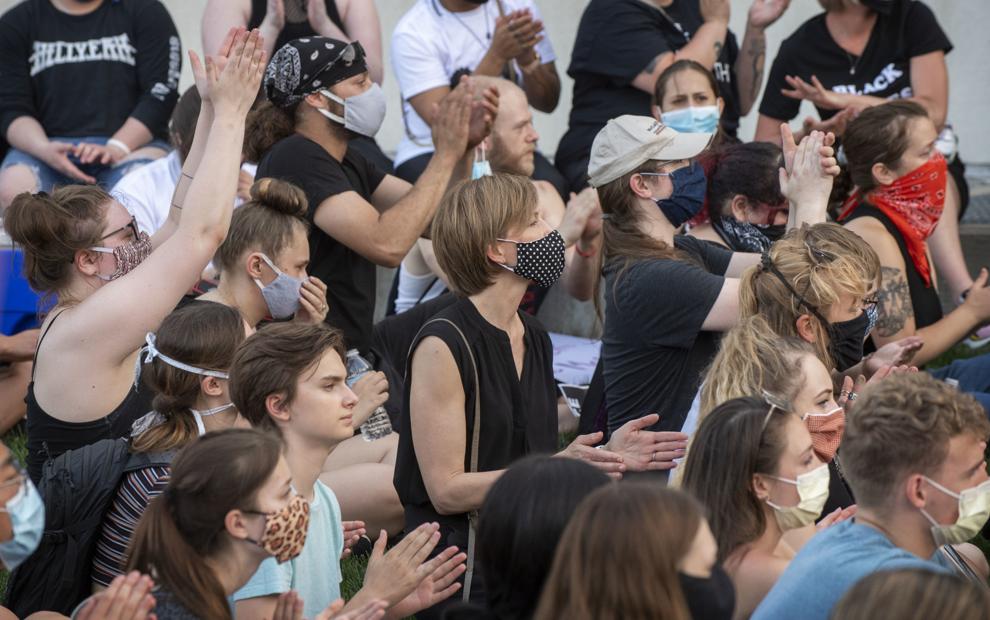 County-City Building protest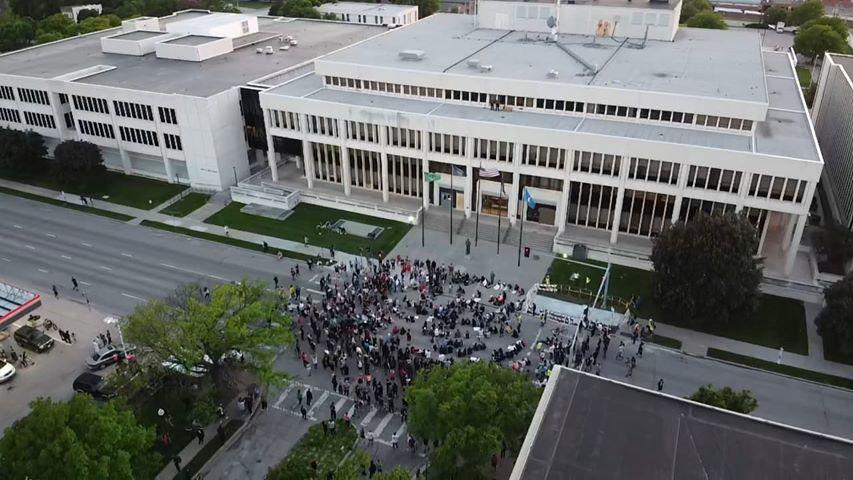 County-City Building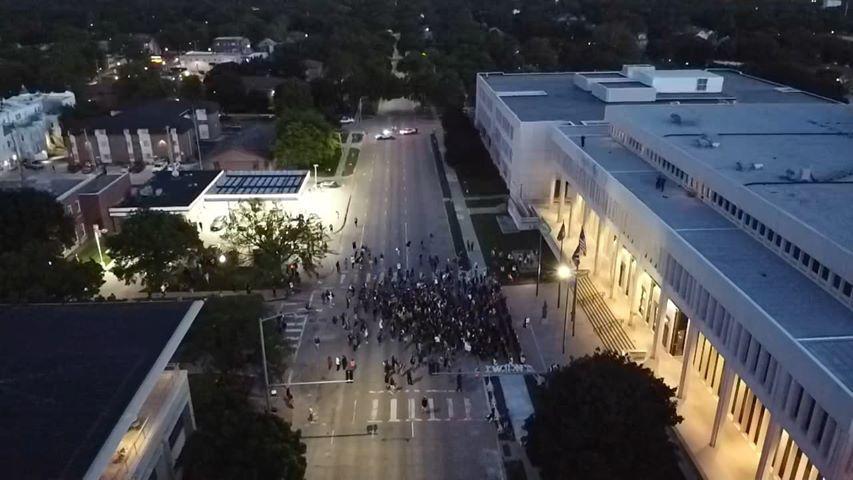 Protest, 6.3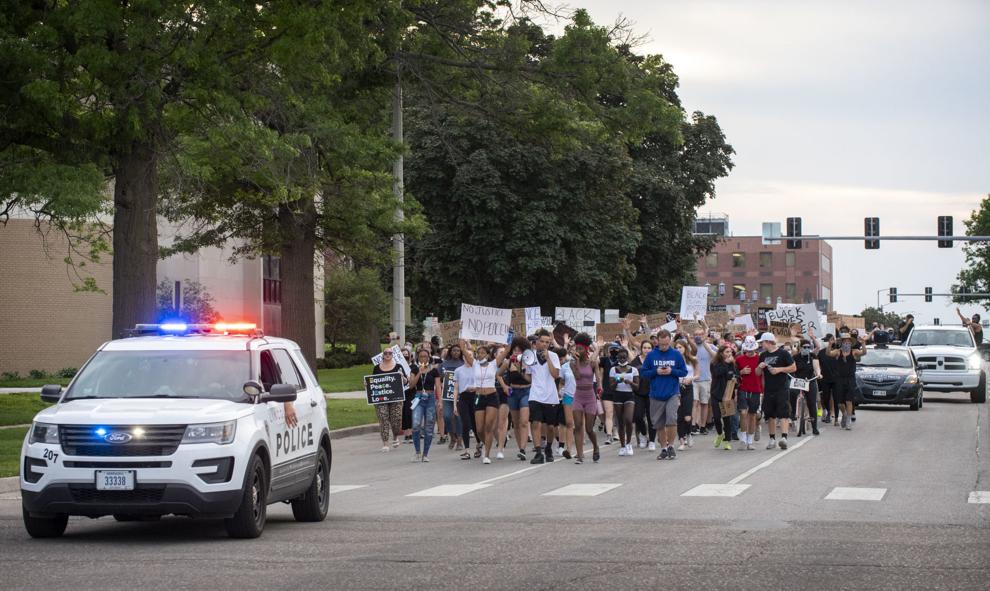 Protest, 6.3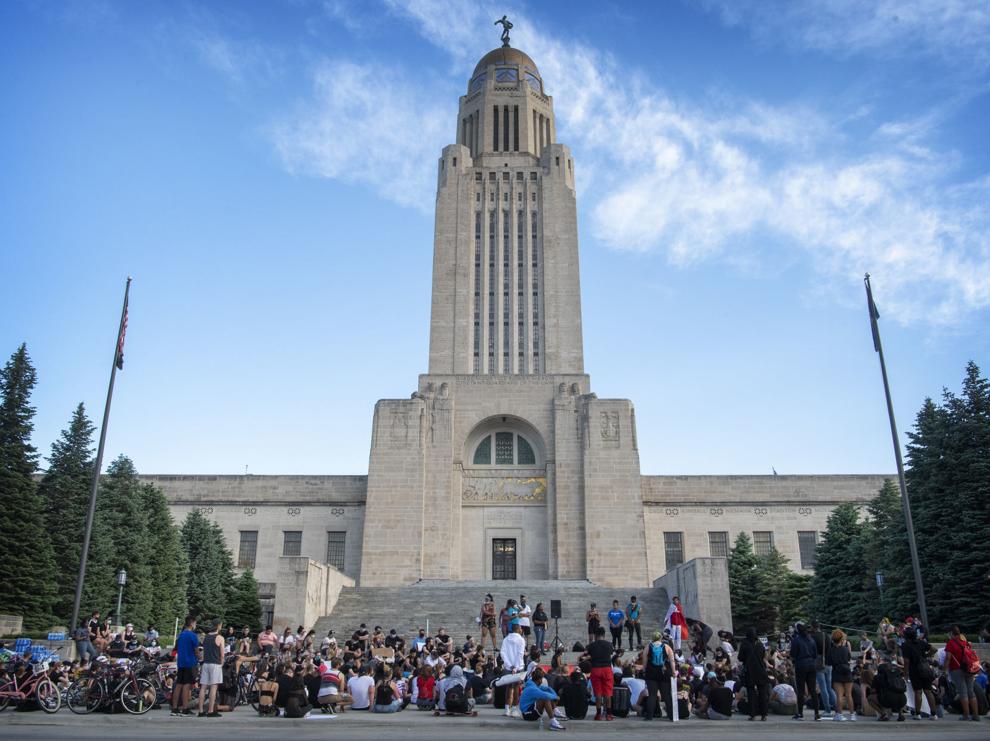 Protest, 6.3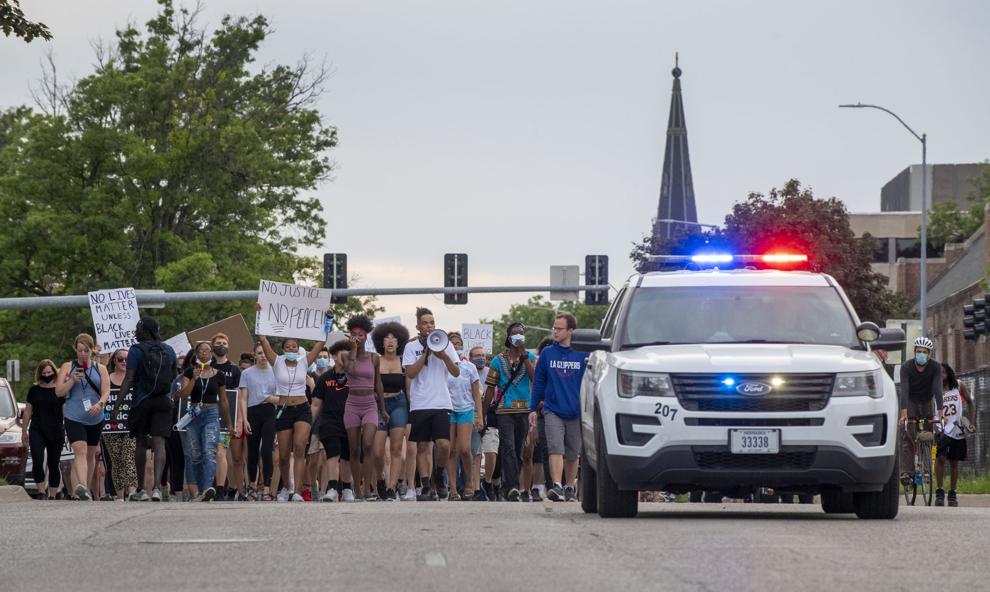 Candlelight Vigil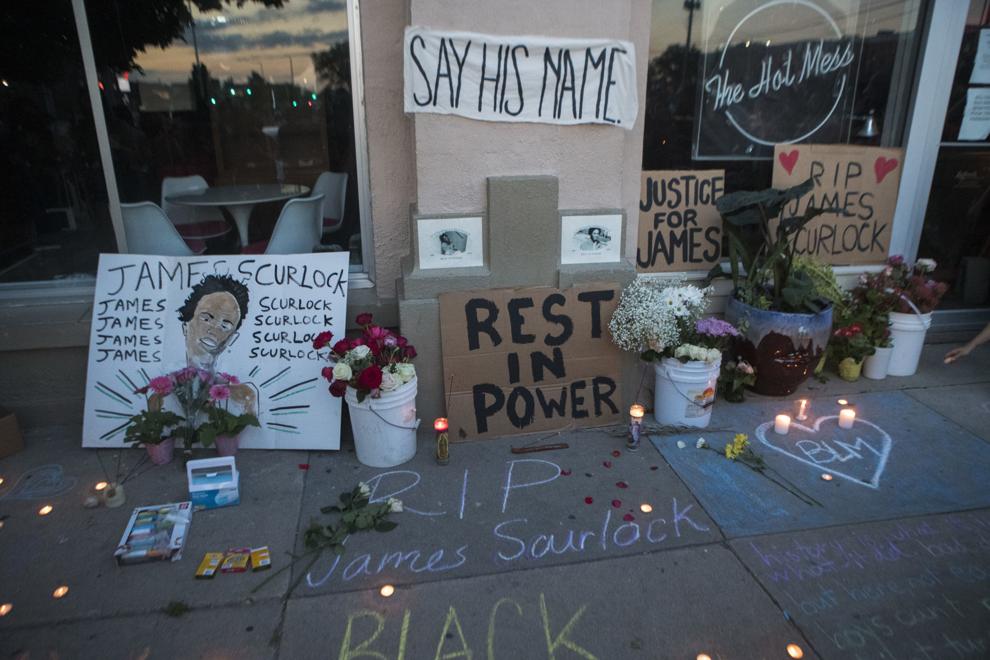 Candlelight Vigil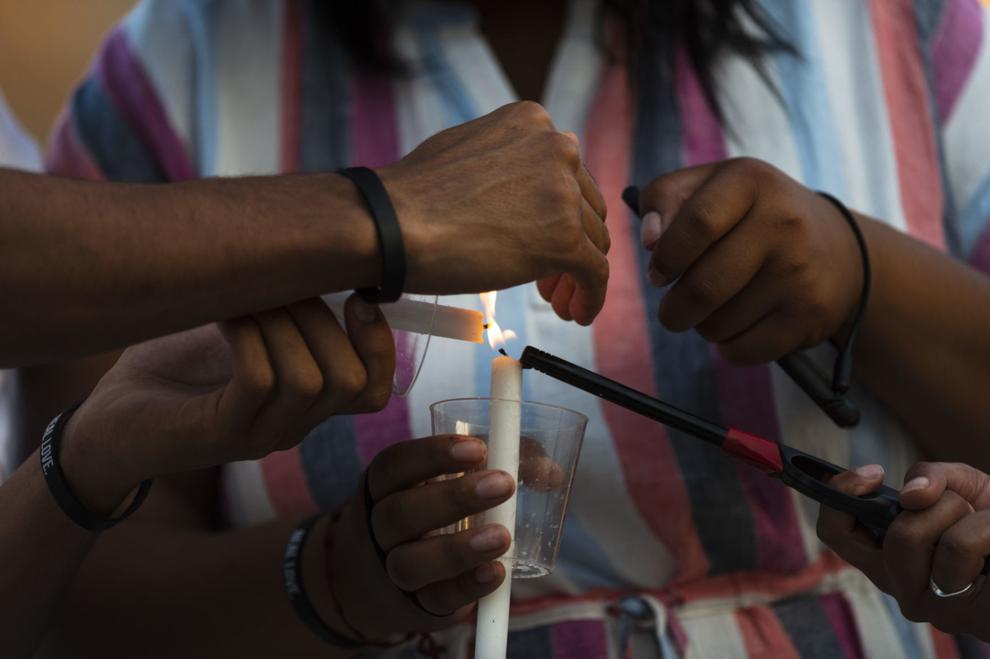 Candlelight Vigil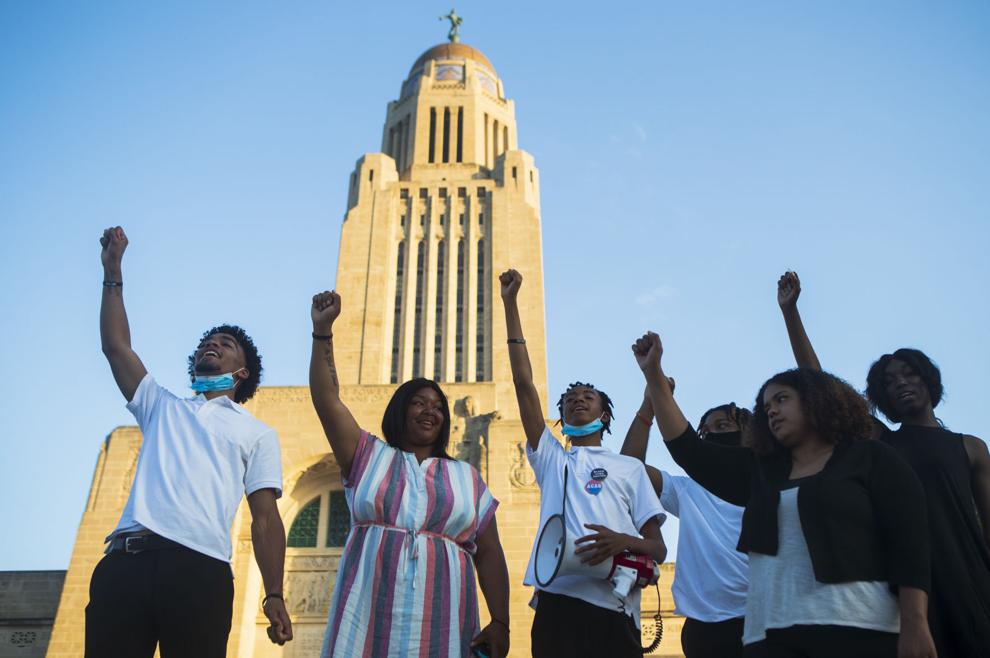 Candlelight Vigil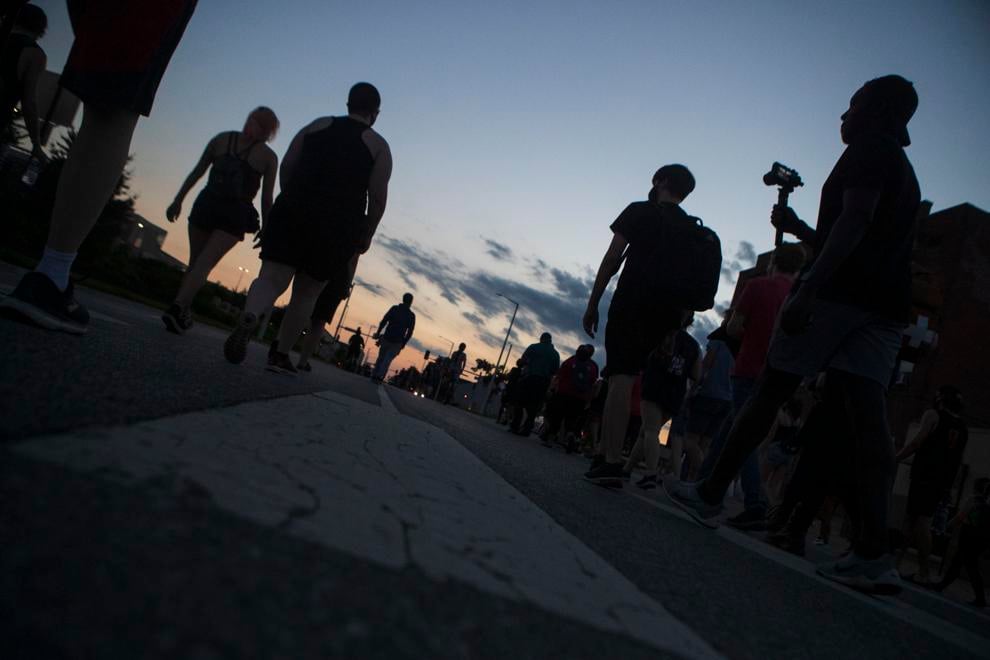 Candlelight Vigil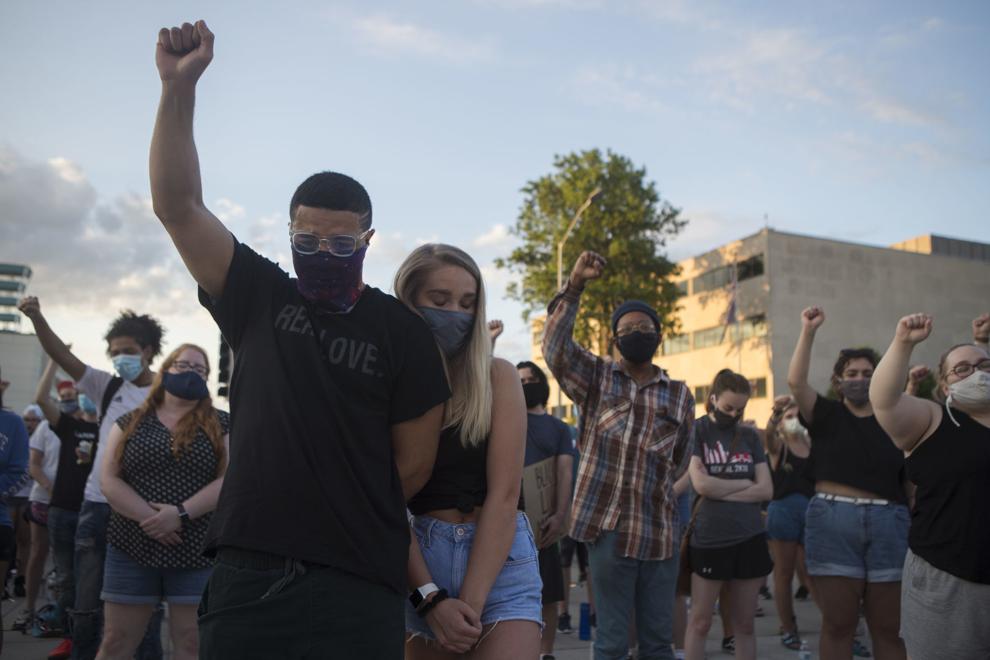 Candlelight Vigil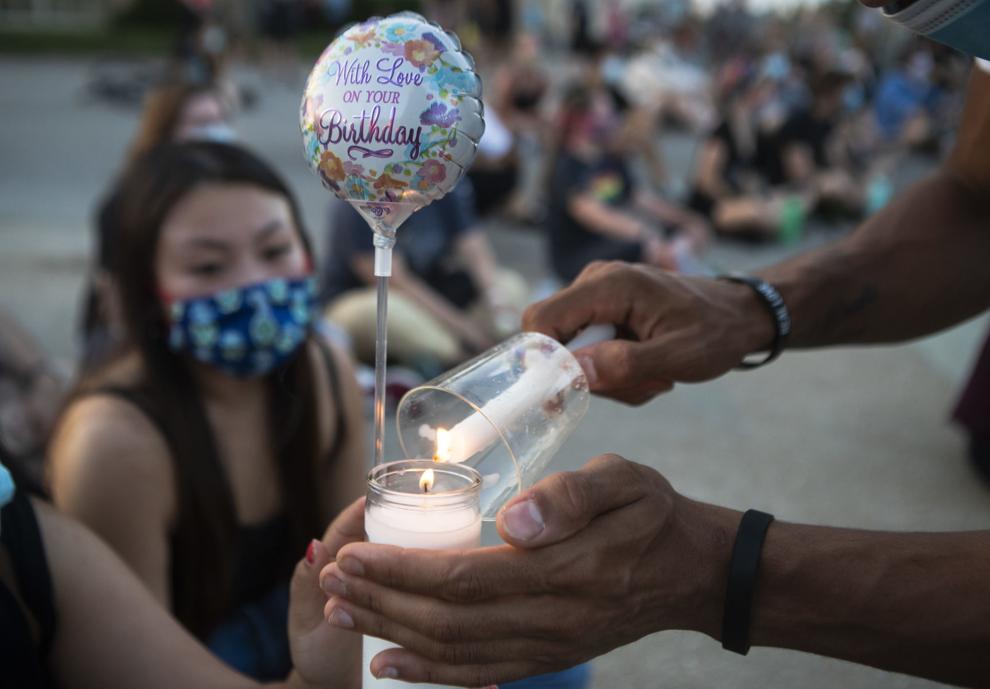 Candlelight Vigil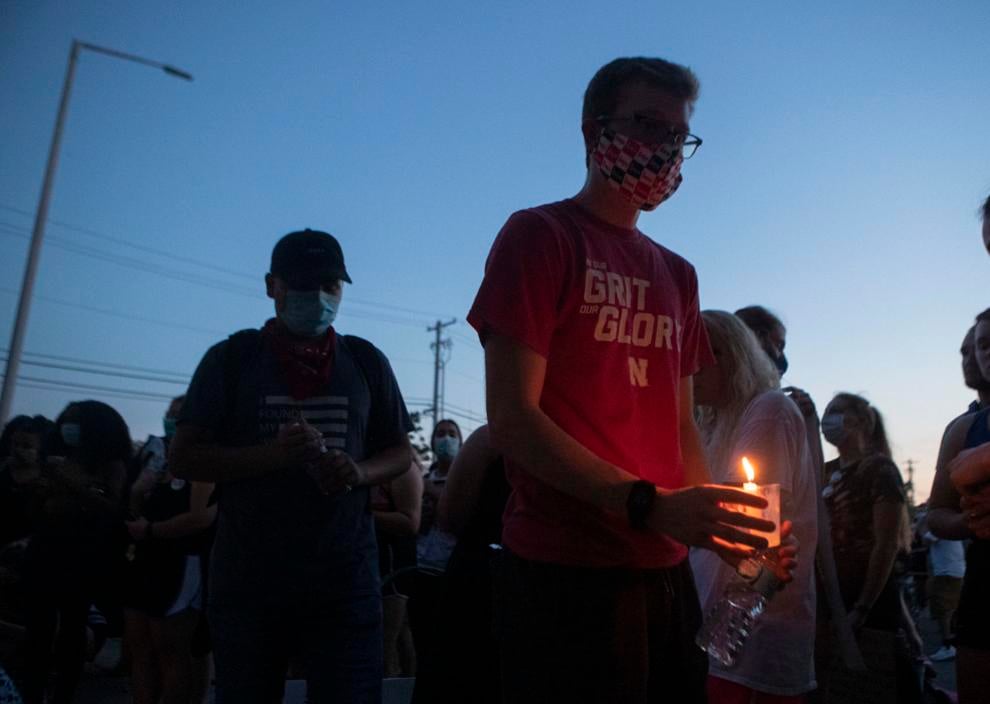 Candlelight Vigil
Candlelight Vigil