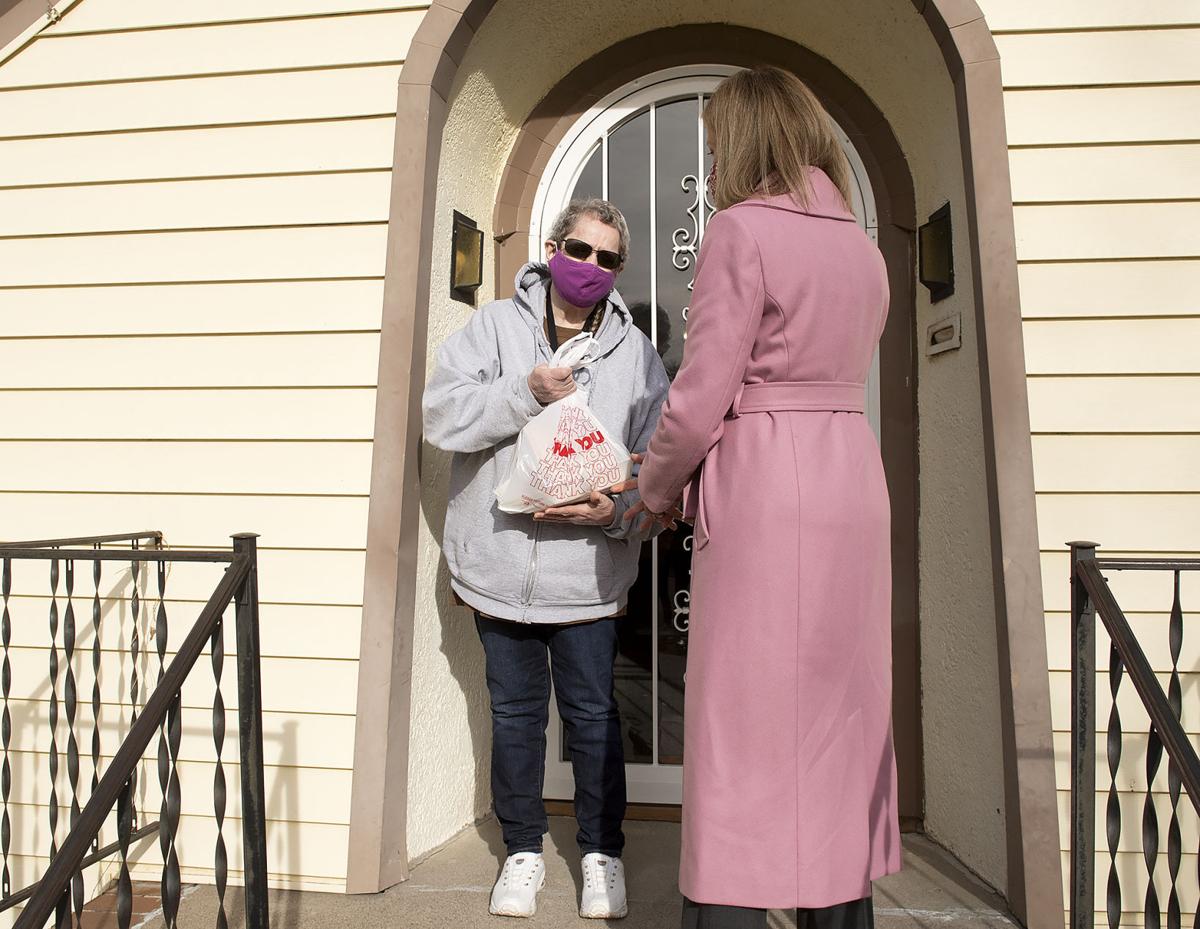 For Lincoln Mayor Leirion Gaylor Baird, Monday morning marked the latest time she had packed a blue cooler with donated meals and loaded them into a white Subaru adorned with Tabitha Health Care's logo. 
For the recipients of the meals — delivered as a part of the Meals on Wheels program Tabitha has been operating since 1967 — Monday morning was nothing new.
Seven days a week, 365 days a year, Tabitha delivers. 
The meals distributed Monday included the 5 millionth meal Tabitha has handed out since it set out to feed the city's elderly and homebound more than 50 years ago. 
On hand for the milestone was Gaylor Baird, who made the rounds to three homes near Tabitha's campus at 47th and Randolph streets, taking part in what's a daily routine for hundreds of Lincoln residents and dozens of volunteers, delivering hot meals to folks who didn't seem to expect the mayor to knock on their door. 
"Oh, is that who that was?" Eileen Strasburg said, laughing, about an hour after Gaylor Baird and a pair of Tabitha administrators had delivered her broccoli stir-fry.  
"I wasn't really paying attention," said Strasburg, who lamented the outfit she had on when she'd answered the door and, unbeknownst to her, met the mayor. 
"I had my hair all in curlers, and I looked like the dickens."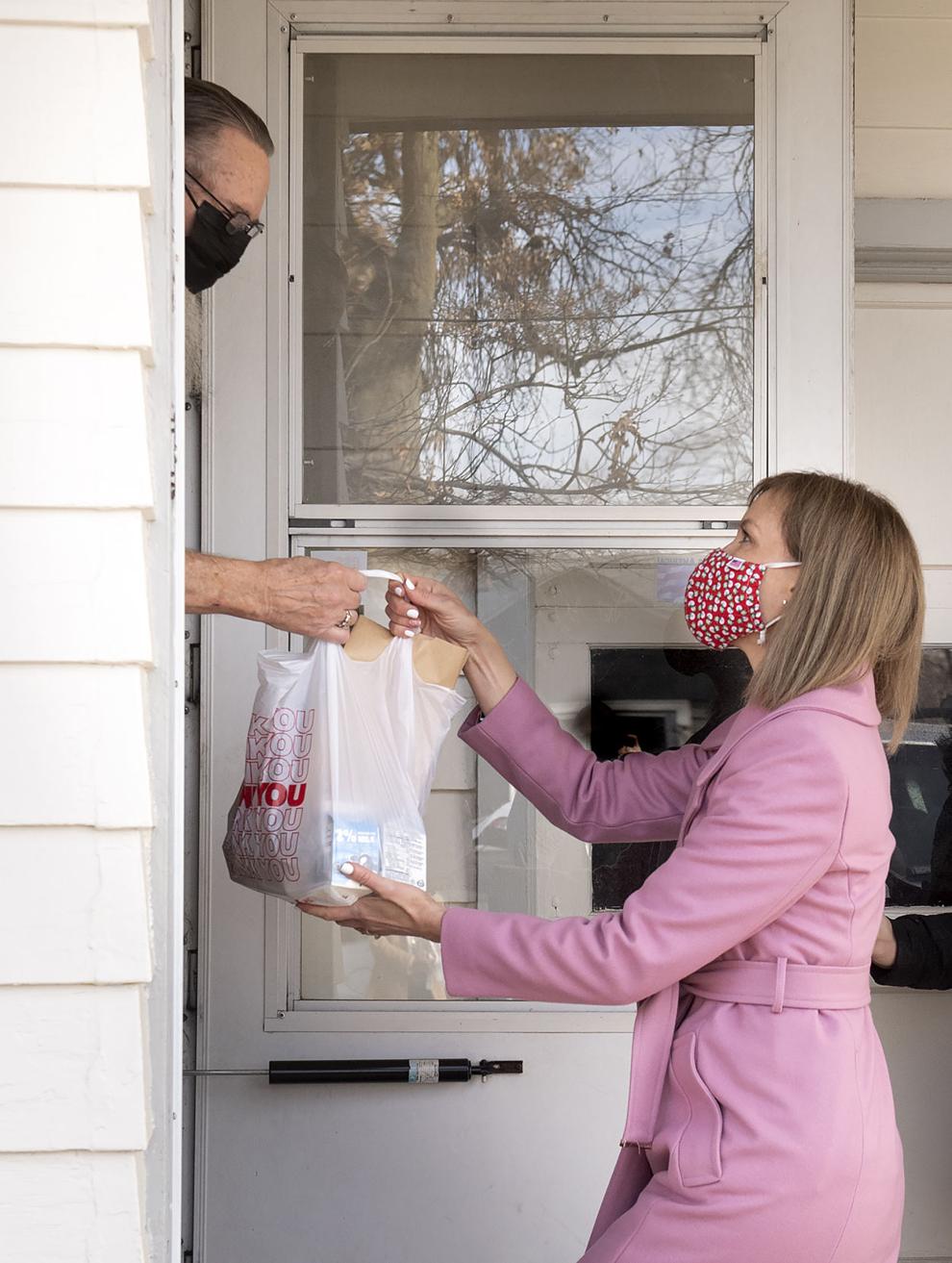 Strasburg was caught off-guard, but appreciative — both of the mayor's appearance on her front porch and of the daily deliveries from Tabitha volunteers, who show up every day. 
Strasburg's house off South Cotner Boulevard was the second of three stops on the mayor's route.
Gaylor Baird started her morning at Tabitha's facility before heading five blocks east, arriving at the door of John and Linda Nagle, a pair of retirees who started receiving Meals on Wheels only a few months ago after Linda, 62, began dialysis as she waits for a kidney transplant, her husband said.
Shortly after the mayor had dropped off a Chinese medley for the Nagles, Linda was off volunteering for St. Teresa Catholic School, leaving John at home on 42nd Street, where his Harley-Davidson mostly stays put in the garage these days as he awaits shoulder surgery that has kept him from the open road. 
John, a bearded 68-year-old veteran who worked in the Journal Star pressroom decades ago and more recently at Amen's Liquor, said he always thought Meals on Wheels was for the elderly — an age group that he and his wife don't yet associate themselves with. 
It wasn't until this year — the couple's 45th together — that they learned they were even eligible after a social worker mentioned it to Linda during a trip to an Omaha medical facility. 
In the months since, the program has lifted a weight off, John said, as they both navigate medical conditions.
"We get done with dialysis about 7:30, 8; some nights, it's 8:30," John said. "So Runza and Don and Millie's — we're always going to them. But this way, we can get these meals. I just put them in the refrigerator, and then we microwave them in the evening. We've got an evening meal."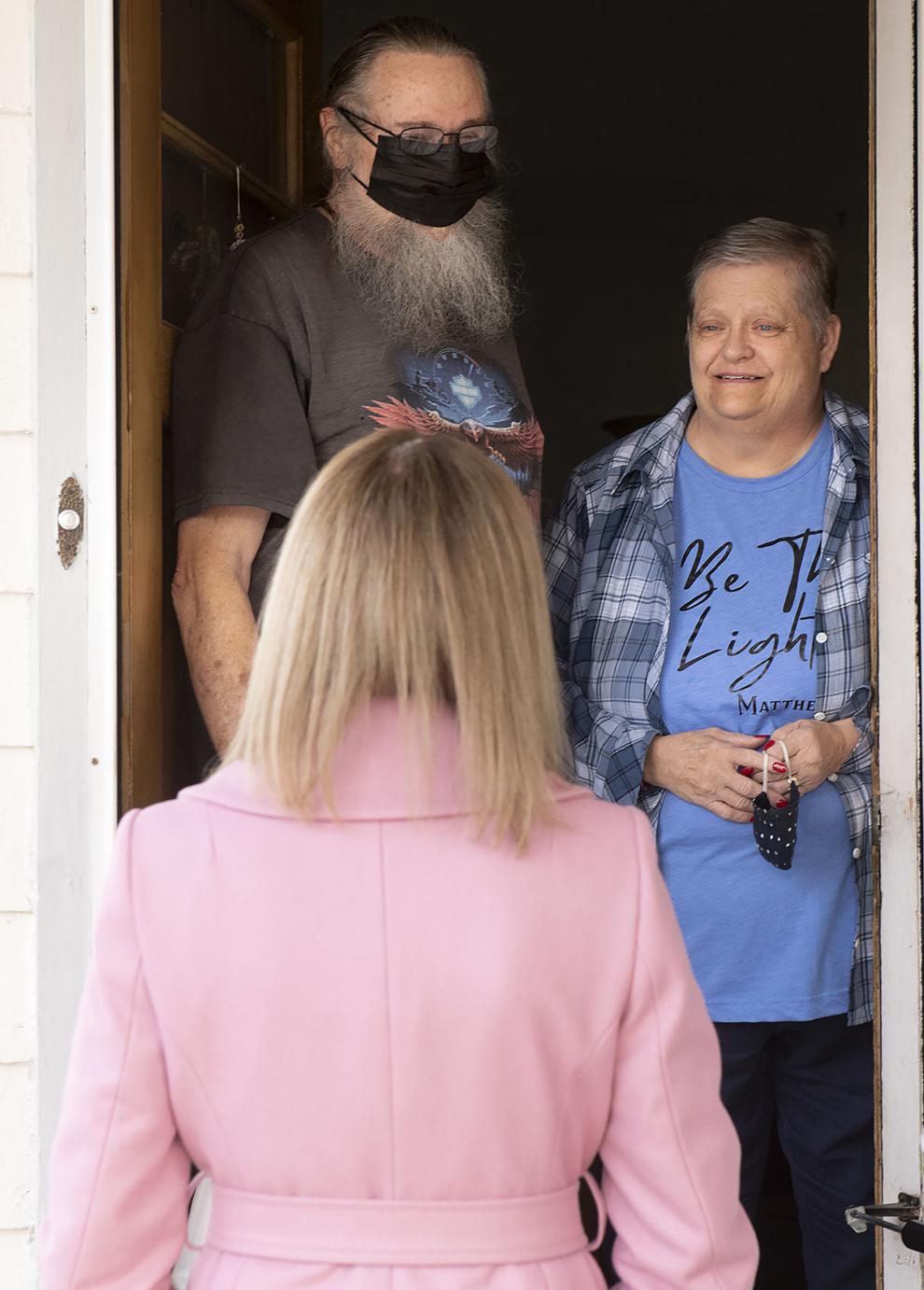 The Nagles are among hundreds of Lincoln residents who have come to rely on the Tabitha program, which delivered nearly 150,000 meals in 2020 alone. 
They may be the most memorable Gaylor Baird met on her route Monday. 
"Every conversation is a reminder of how much benefit there is when people receive the help from Meals on Wheels," she said.
"Getting this meal is a real boost." 
The meal seemed to serve that purpose for Bonita Harris, a 74-year-old visually impaired woman who answered the door at the C Street address where the mayor made her last stop of the morning.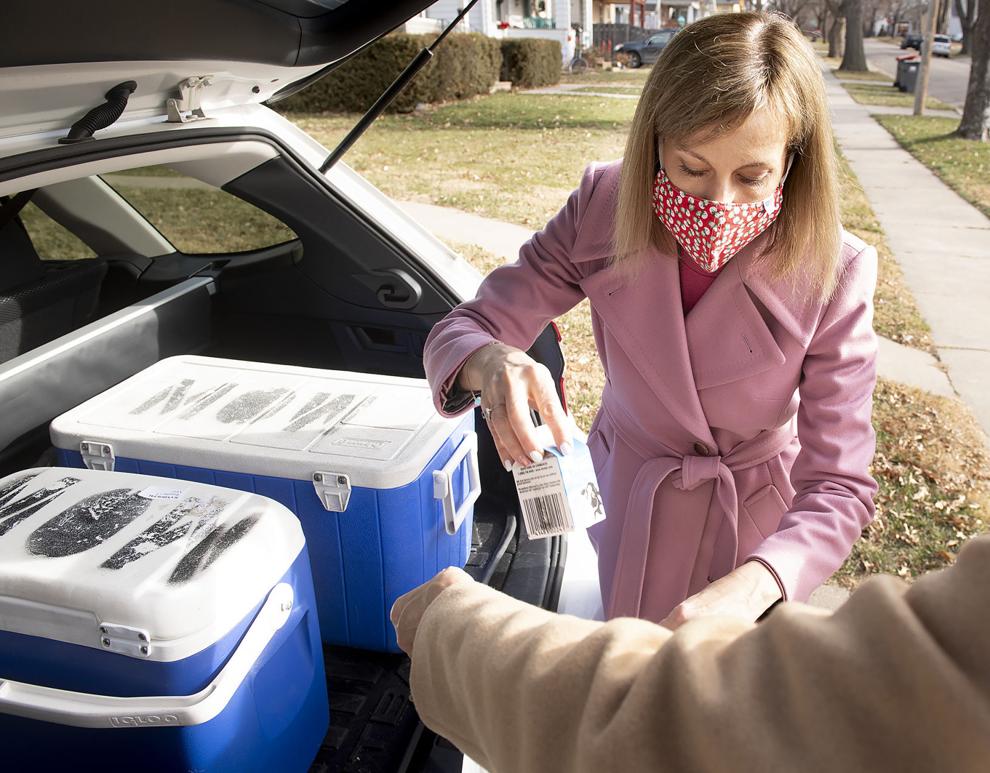 Harris is a second-generation beneficiary of the program, she said. Her mother had received the daily deliveries until she died in 2007, and Harris had the service stopped. 
She resumed it for herself in 2015, she said, when chronic back pain began to limit her ability to make grocery store runs. In the six years since, Harris has received the meals nearly every day — except for Fridays, she said, because she's not a fan of fish.
Sometimes, she feeds the vegetables to her 21-year-old pet parrot BoJo.
"He loves peas and carrots," she said. "Vegetables and fruits only." 
BoJo, too, has come to rely on the service that has now sent a staff largely made up of volunteers to the doorsteps of Lincoln residents more than five million times — a figure that doubles as a testament to the community's own generosity, Gaylor Baird said.
More than 81% of meal recipients cannot afford the $5.75 cost of a meal, leaving Tabitha reliant on the generosity of independent and corporate donors to cover expenses.
And the facility is reliant on its volunteers, some of whom have been around for decades, who keep showing up to pack coolers, load vans and deliver meals that keep the city's elderly and homebound going. 
"This program only exists because there are so many people who want to chip in and help out their friends and neighbors," Gaylor Baird said. "And strangers."