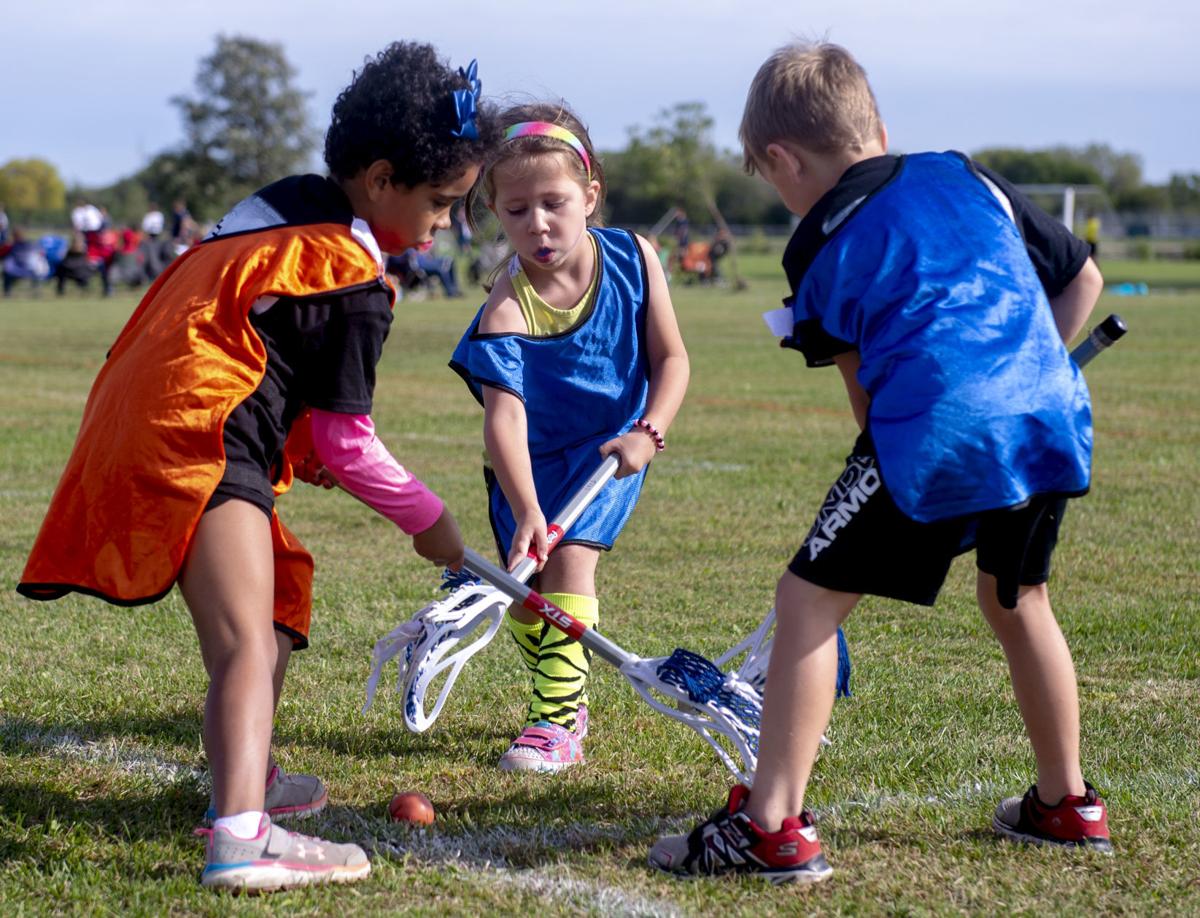 Brian Kitten and his son Eli were watching lacrosse on TV about five years ago when Eli commented that the sport was something he wanted to try.
Not long after that, the YMCA started offering Lincoln kids that opportunity.
But Kitten and two other families who had sons that played lacrosse at the YMCA felt that the city needed a more competitive league. So Curt Oie, John Pohlmann and Kitten started Lincoln Junior Rampage to try to fill that void.
"I didn't know anything about lacrosse except for how to coach kids," said Oie. "I watched videos on YouTube and read up on the U.S. Lacrosse website to learn about the sport."
The league offers a fall and spring season for kids between the ages of 4 and 14. Kitten said they started off with 17 kids for the first spring season nearly five years ago. Now, they have more than 90 this fall.
"We're constantly trying to bring in more kids," he said, noting that the league often visits local schools to teach kids about the sport and recruit new players. 
Lincoln Junior Rampage plays on Sundays during the fall season at the Lincoln Sports Foundation Complex fields. Practice is held an hour before games start.
The league is run by volunteers — players from men's and women's Husker lacrosse, Rampage boy's high school lacrosse and Lincoln Liberty girl's high school lacrosse volunteer by coaching and setting up. Parents of players, ex-lacrosse players and others involved with the sport volunteer, as well.
"Almost everyone from the lacrosse community comes out to help with this and it's really awesome to see," Kitten said. 
Jennifer Kirkland, who volunteers with Lincoln Junior Rampage, said around 50 volunteers help each week.
"People want to help volunteer because we want the sport and the league to grow," she said.
Get local news delivered to your inbox!
Subscribe to our Daily Headlines newsletter.