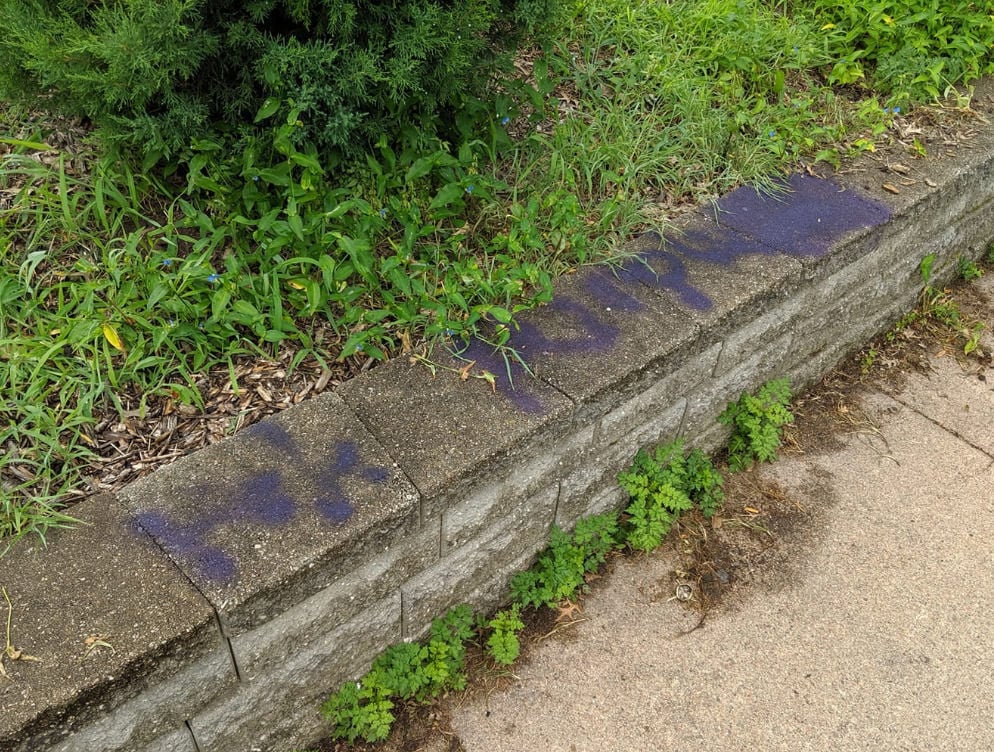 Question: How does the city distinguish between free speech and graffiti?
Ray Kohl was unaware the top of a retaining wall outside a property he owns near 18th and G streets had been tagged with graffiti until the city notified him he would be responsible for removing it.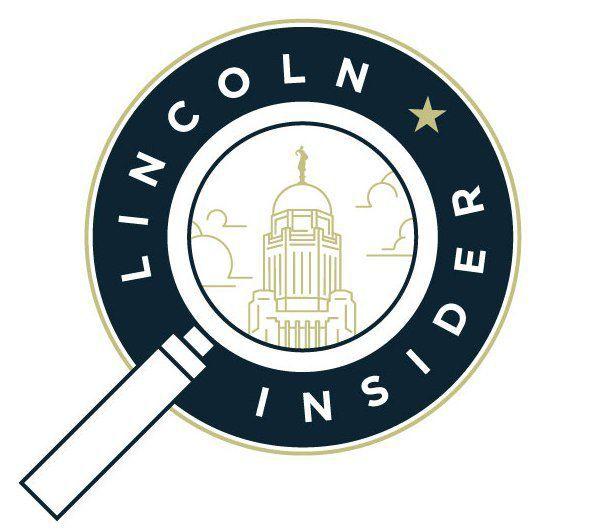 Whatever message the vandal was attempting to convey — the purple spray paint is illegible — Kohl said he thought it resembled an expletive-laden rant against President Donald Trump that cannot be printed here.
Kohl said he likely would have removed the graffiti on his own once it had been brought to his attention, but the letter from the Lincoln-Lancaster County Health Department notifying him he had 15 days to do so before it would bill him for the work made a self-described "grumpy old man" even grumpier.
"I decided it was a public service announcement," Kohl said, protected from government censorship under the First Amendment.
William Carver, Lincoln's graffiti prevention coordinator who investigates reports of graffiti from police and community members and documents each case for the city and property owners, said that's not the case.
You have free articles remaining.
Not only do you have to squint and tilt your head to read the purple scribbles as railing against Trump, but the message was left there without Kohl's permission, making it vandalism under city ordinances, Carver said.
"I have had instances where graffiti on properties was done with the owner's permission, so there is nothing we can do," said Carver, who has worked with property owners and police to manage graffiti since 2009. "Permission is the difference."
The ordinance was passed in 2006 in response to a crime wave of graffiti across the Capital City. A few cases have caught the Journal Star's attention in the 13 years since.
Carver said while the city-county health department sends notifications to property owners asking them to remove graffiti within 15 days, he has only had to send a property owner an invoice one time since he started in 2009.
Volunteers ultimately helped cover the cost in that case, he said, adding the office is flexible and seeks to work with property owners to obtain an extension or to find someone who can clean up the vandalism.
Most times, however, Lincoln residents comply with the intent and letter of the city ordinance. In the current fiscal year, Carver has sent 272 letters to property owners, who on average have taken care of the problem within 7 days. Last year, the compliance rate was 6 days on average, while the compliance rate was 5.5 days a year before that.
Kohl, who shared the graffiti and the letter he received from the health department on Facebook, said he felt the ham-handed procedure by the city was something he could take a stand against.
"I don't like the health department sending me a letter threatening me to do it or else," he said.