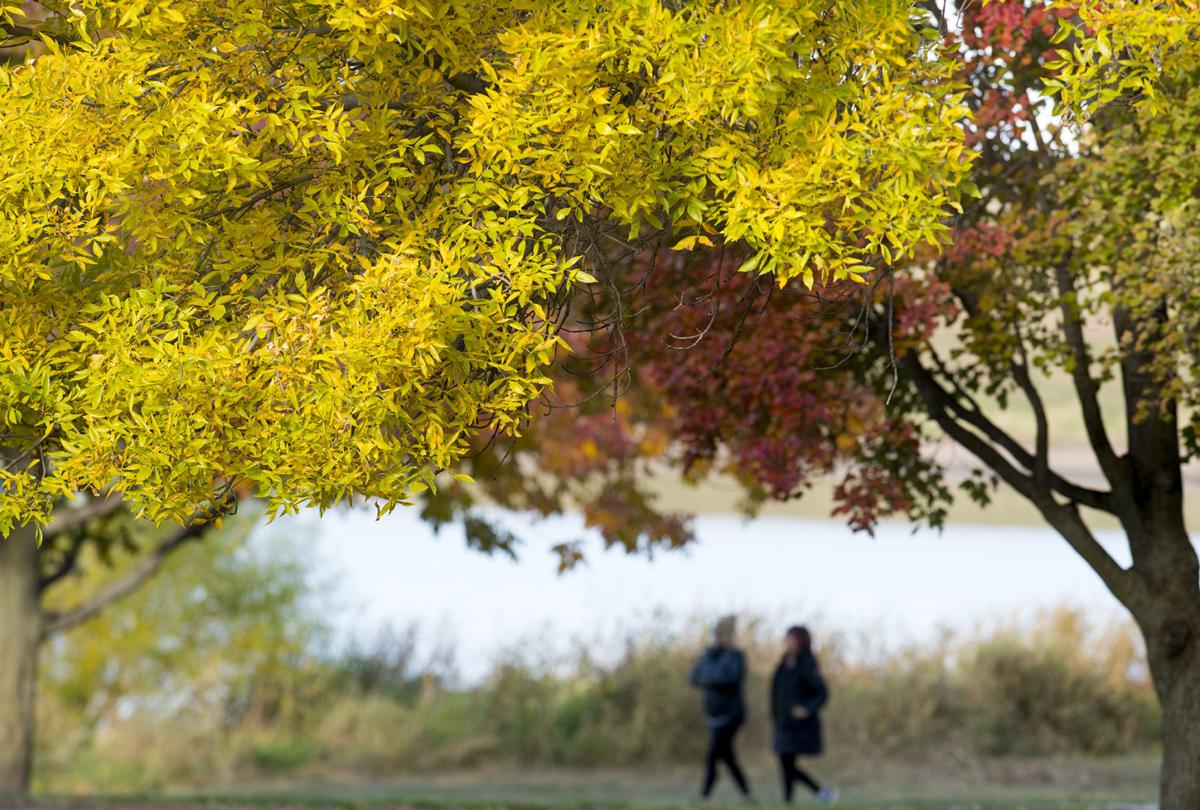 In a normal year, temperatures in Lincoln drop about 13 degrees from September to October as summer transitions to fall.
This year, that gap was 25 degrees.
That's what happens when you follow up one of the warmest Septembers in history with one of the coldest Octobers.
After the third-warmest September on record, which culminated with a near-record high temperature of 92 degrees on the last day of the month, October started off cold and wet and generally stayed that way.
The average temperature for the month was 48.7 degrees, which was 4.5 degrees below normal. That made it the coldest October since 2009 and the seventh-coldest of all time.
Lincoln also saw 4.69 inches of rain during the month, most of which fell in the first 10 days, including a record 2.83 inches on Oct. 1, which was the second-most rain on any day ever in October. The monthly total ranked ninth all-time.
You have free articles remaining.
Lincoln saw 0.7 inches of snow last month.
So how cold was this October?
* It was the first October since 2009 without at least one day in the 80s.
* The high of 34 degrees Wednesday was the lowest October high temperature since Oct. 23, 2002.
* The low of 18 on Thursday was the lowest October temperature since Oct. 27, 1997, which was the day after the record snowstorm.
For those hoping for a November warmup, you're mostly out of luck, as temperatures are expected to remain below-average at least through the middle of November.
The National Weather Service is predicting warmer temperatures in Lincoln over the weekend, with a high of 49 on Saturday and 55 on Sunday. Monday's high is expected to be 53 before temperatures cool into the 30s by Thursday.
The long-range forecast still predicts a warmer-than-normal winter.