The shift at Lincoln Fire and Rescue's Station No. 8 started out the same as any other for Shawn Mahler, the station's captain who has been with the agency for 26 years. 
There's a message that Mahler taped to a rail that holds up the station's garage door. Parked underneath it is truck No. 8. 
"This is no dress rehearsal," the message reads, typed entirely in capital letters. "We are professionals. And this is the big time." 
"It helps keep you grounded," the captain said of the message taped 8 feet or so above his head. "It helps give you a personal message: at some point in this 24 hours, you stand the chance to make a huge difference in somebody's life." 
And that's what Mahler and company did on Nov. 2, responding to the smoky apartment building just shy of 2 a.m., where, among five residents rescued, a family of four was fast asleep. 
They'd went to bed around midnight, Karrie Tobin said, just like they always did.
They'd turned on a sound machine before turning in, the ambient noise helping Karrie, her husband, Grant; and their 14-year-old son, Landon, sleep. Karrie's sister, Shannon, was asleep across the hall. 
The smoke detector never sounded. They weren't awakened by the approaching sirens, nor by the floodlights invading through exterior windows. They didn't hear Mahler and company break into their third-floor unit as the building's hallway filled with smoke.
Instead, Karrie only woke up when Mahler entered the bedroom she and Grant share, dressed in full bunker gear, shaking the family awake as a pot left on a stove burned one floor down. 
"You think you're dreaming," Karrie remembered. "He says, 'You have to evacuate. There's a fire in the building.'" 
So the family scrambled to put on shoes and sweatshirts, leaving behind glasses, cellphones and two cats who, by then, were hiding in a bedroom closet. 
"Wow," Landon remembered thinking. "This is really scary." 
As they made their way toward the apartment's front door, the family's evacuation grew complicated.
The stairs weren't an option. They'd have to climb down a ladder extended to the apartment's third-floor balcony — a harrowing challenge for anyone sprung awake at 2 a.m. For Landon, who has autism, the escape seemed improbable. 
"We had to slow our process down a little bit so that he could comprehend it," Battalion Chief Mike Smith recalled.
As Mahler took a chair from the family's kitchen table to employ as a step stool over the balcony's guardrail, Landon was still hesitant.
Karrie described it bluntly: "He was shaking." 
Grant, 40, went down first in an attempt to lure Landon off the balcony. Karrie, 44, went next, expecting Landon to follow. 
By then, Mahler had circled back to the apartment's main corridor, checking in to see if the smoke had cleared, if the responders might be able to escort Landon down the stairs. 
"It was still charred with smoke," Mahler said. "I just came back and said, 'We've got to go. And this is the only way we're getting out of the building.'"
As he watched his family climb down toward safety, Landon was only thinking one thing, he recalled.
And so he did, descending three stories' worth of ladder rungs as his family watched and waited, joining them on the ground. 
In the immediate aftermath of the escape, the family was consumed with questions that accompany any evacuee, Karrie said. 
"You're just kind of looking up and thinking to yourself, 'Can I still live here?'" she said. "Is all my stuff gonna be smoke damaged? I still have my two cats in there, so you're wondering, 'What's gonna happen to my cats?'" 
Responders helped the Tobins begin to answer questions that night, Karrie and Grant recalled. They retrieved a pair of glasses, cellphones and insulin equipment, reentering the smoky building "without question," Karrie said. 
And the cats, she said, are OK.
The family appreciates the team's actions -- both in their swift rescue efforts and their post-rescue attentiveness. So much so, in fact, that Karrie penned a letter to Lincoln's City Council commending the first responders for their response that night. 
"It was an awful experience," Karrie said. "But it couldn't have been a better experience at the same time." 
For Mahler, the unit's behavior is the product of the business model at Station No. 8, where he said responders are implored to treat citizens like paying customers, like each person rescued is the firefighter's grandmother. 
The unit's service — and the family's thankfulness — brought the Tobins to Station No. 8 on Monday night, about three weeks after the Nov. 2 fire upended their daily lives, to meet and thank the responders. 
Mahler gave the family a tour of the fire engine they'd scaled down. They posed for pictures and exchanged thank-you's. Landon, a fan of video games and the Seattle Seahawks, was named an honorary member of Lincoln Fire and Rescue -- a title that confirmed what his mom already believes. 
"Who's my hero?" she asked her 14-year-old son. 
Photos: Firefighters in action
Photos: Firefighters in Action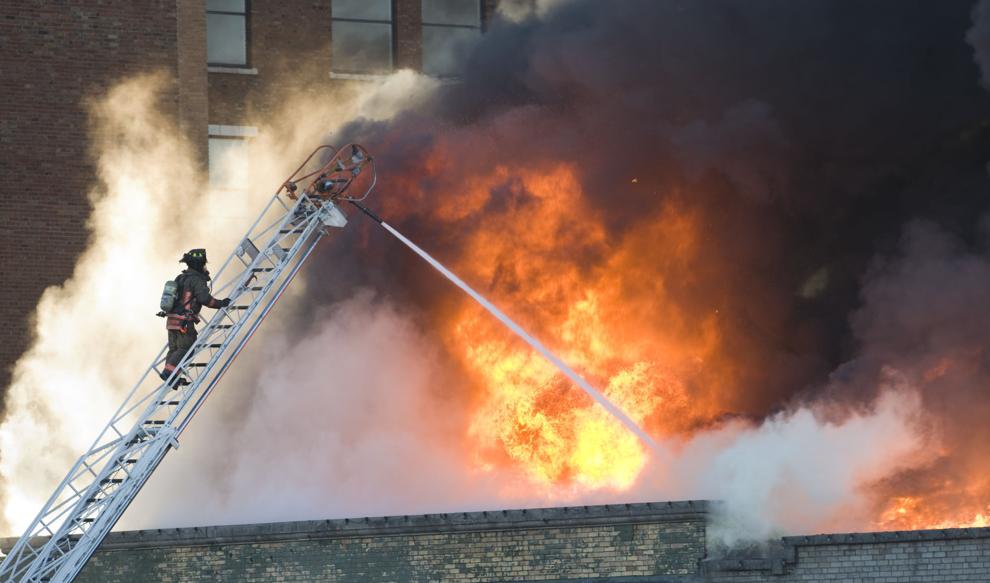 Photos: Firefighters in Action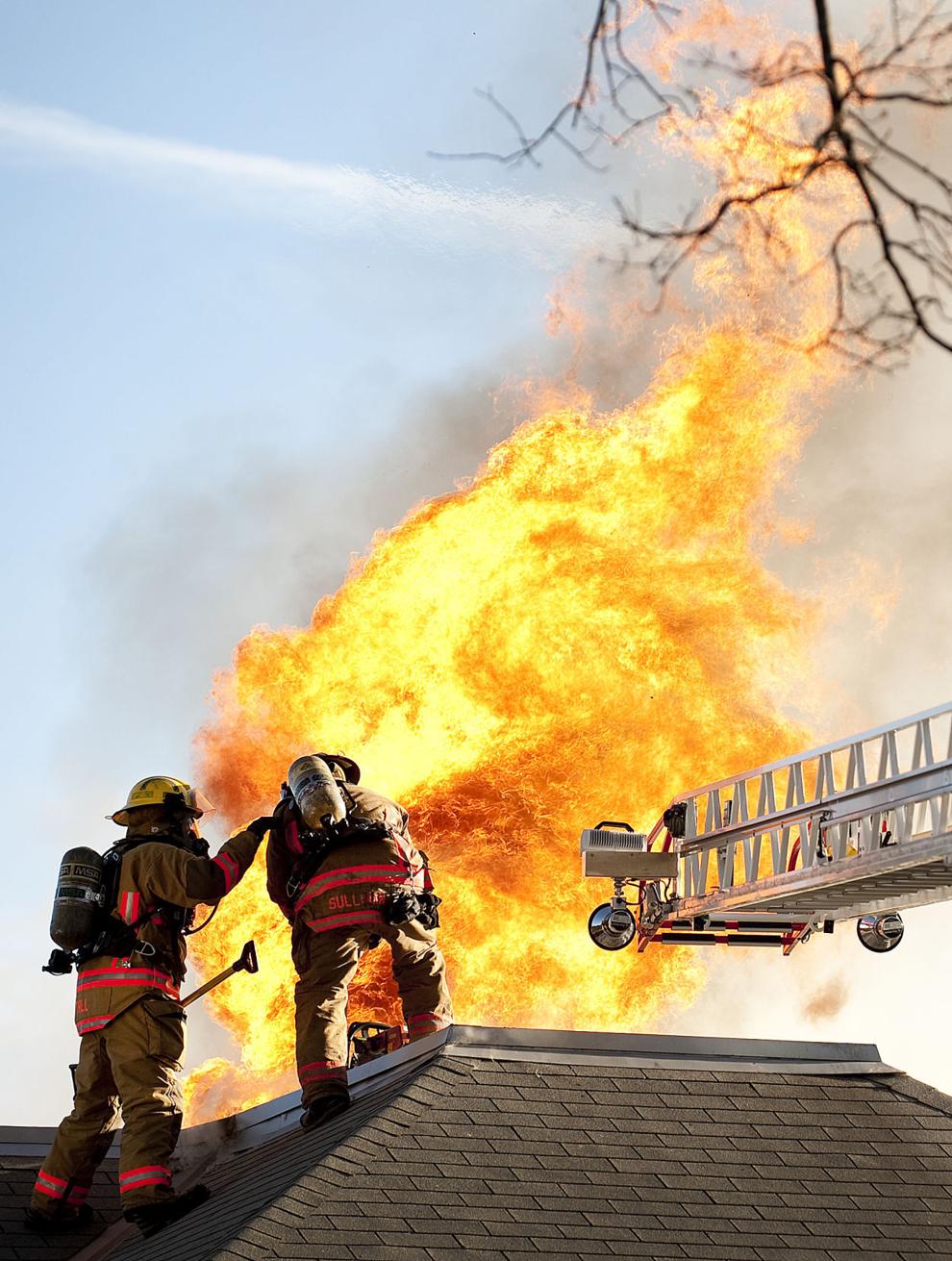 Photos: Firefighters in Action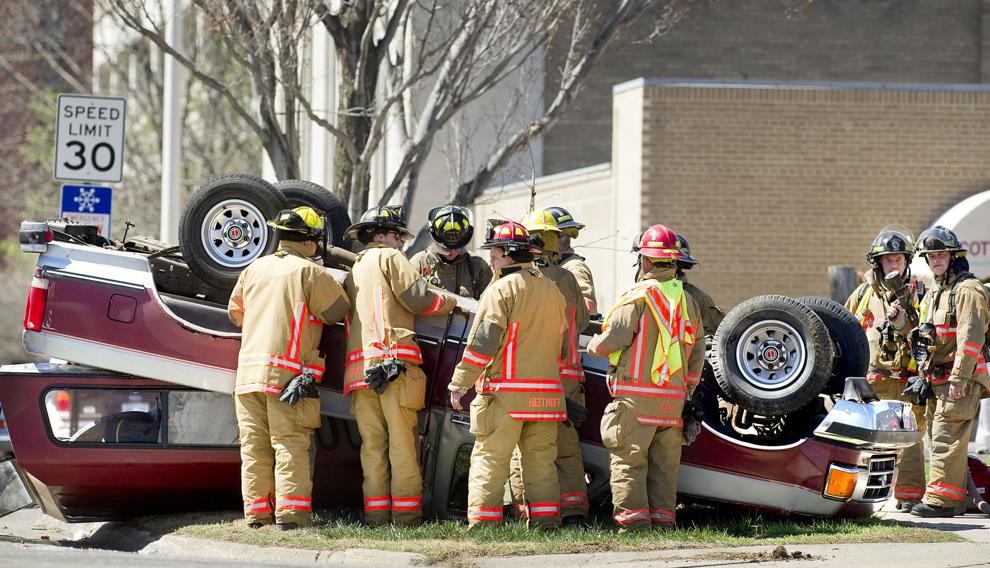 Photos: Firefighters in Action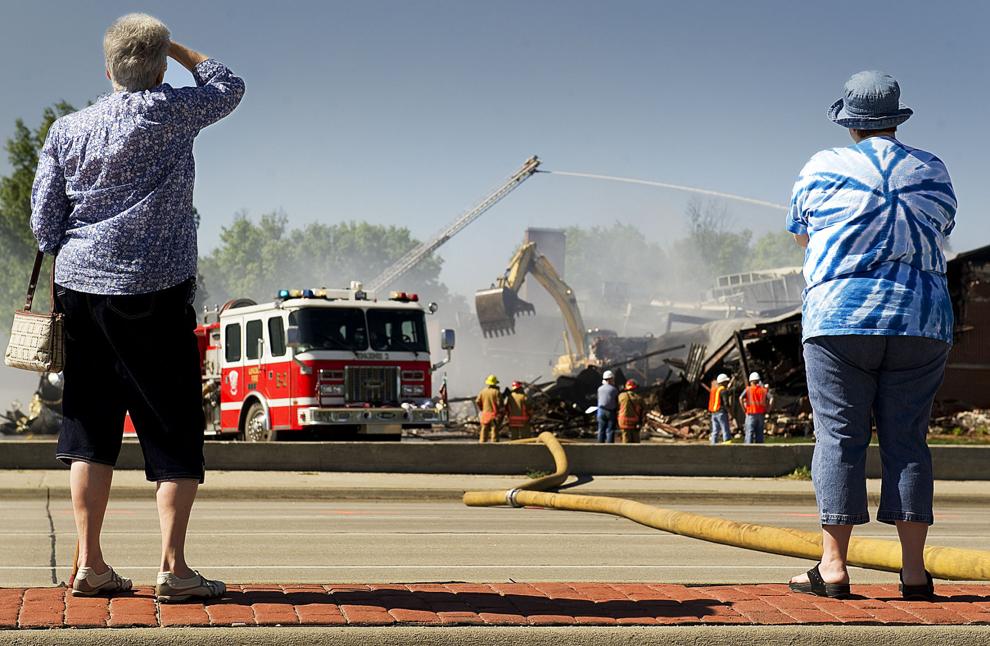 Photos: Firefighters in Action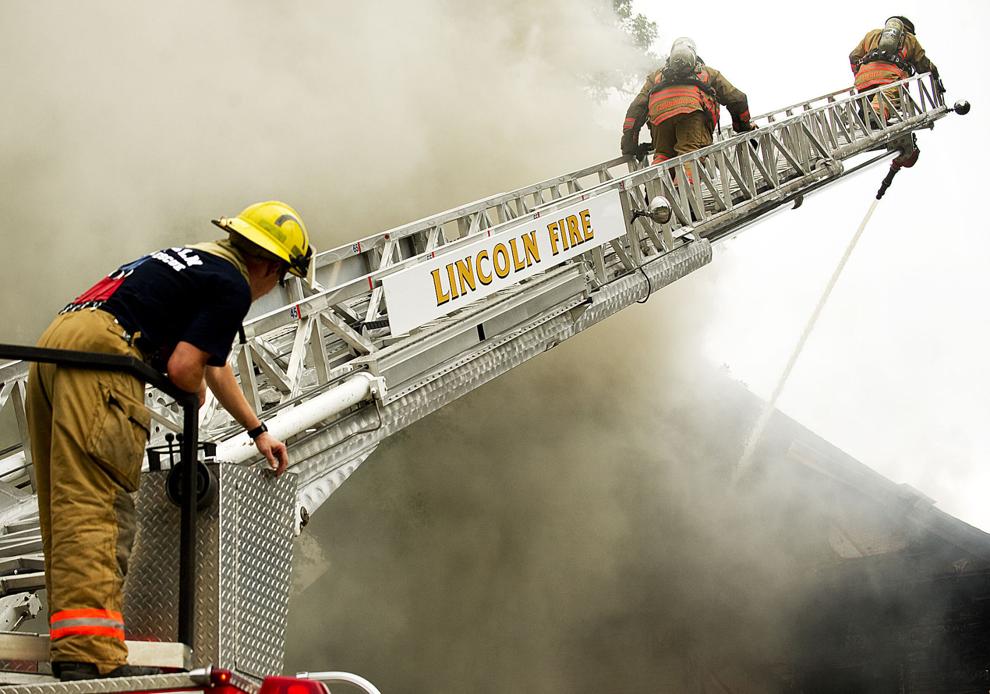 Photos: Firefighters in Action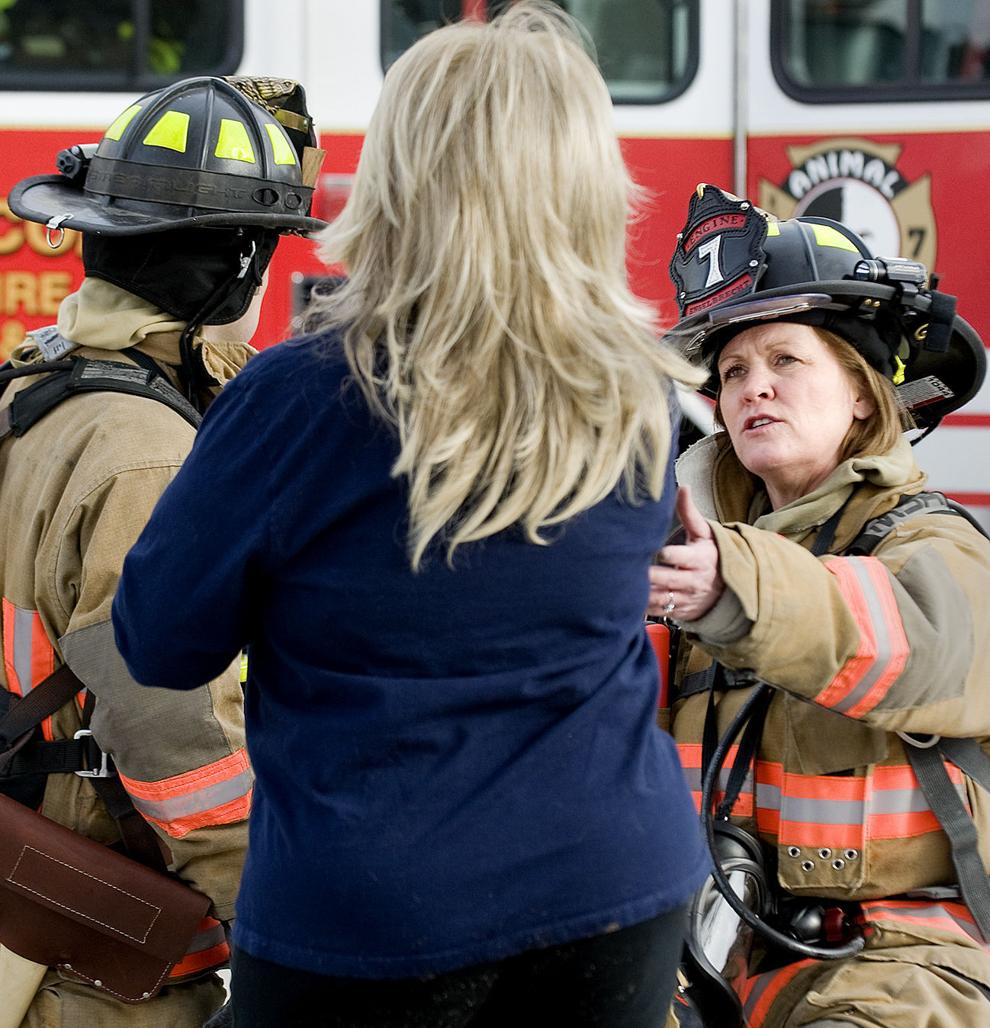 Photos: Firefighters in Action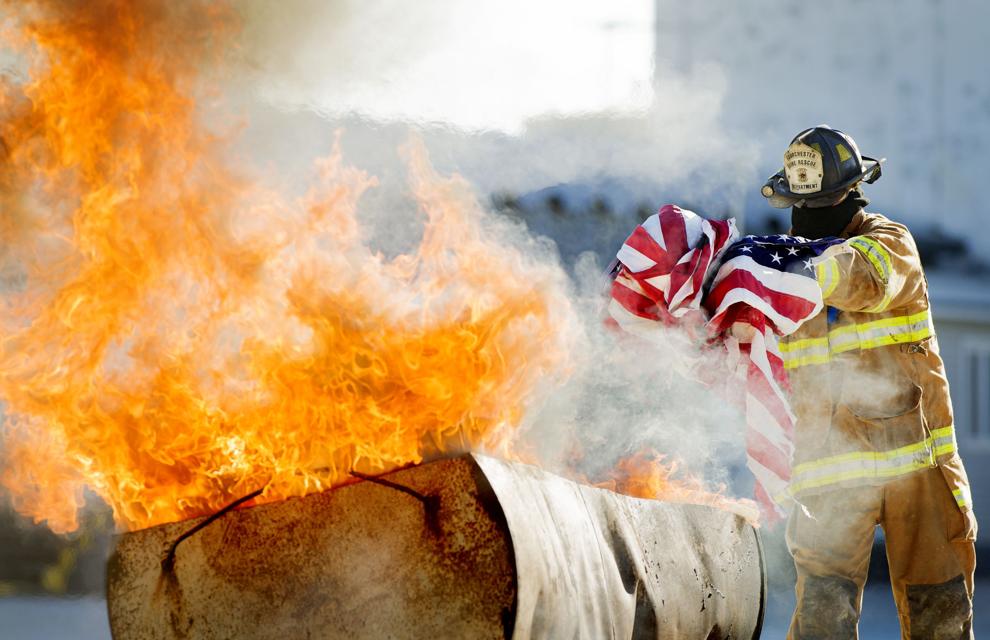 Photos: Firefighters in Action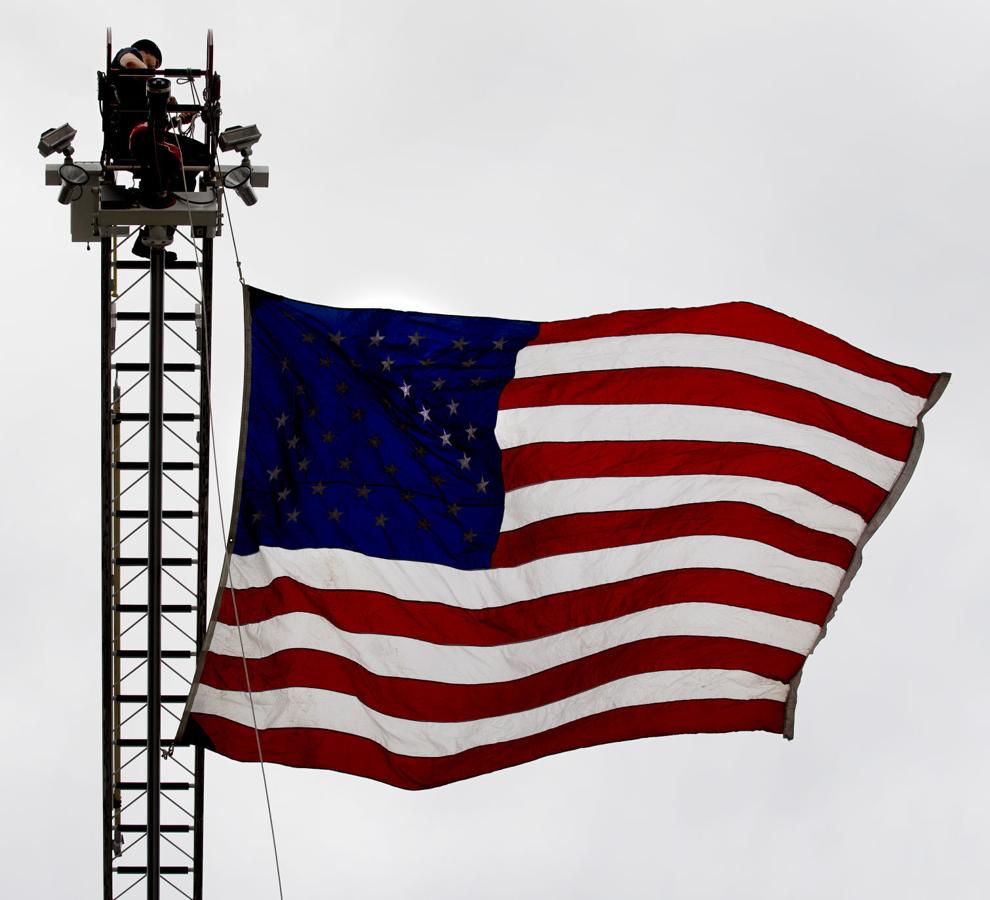 Photos: Firefighters in Action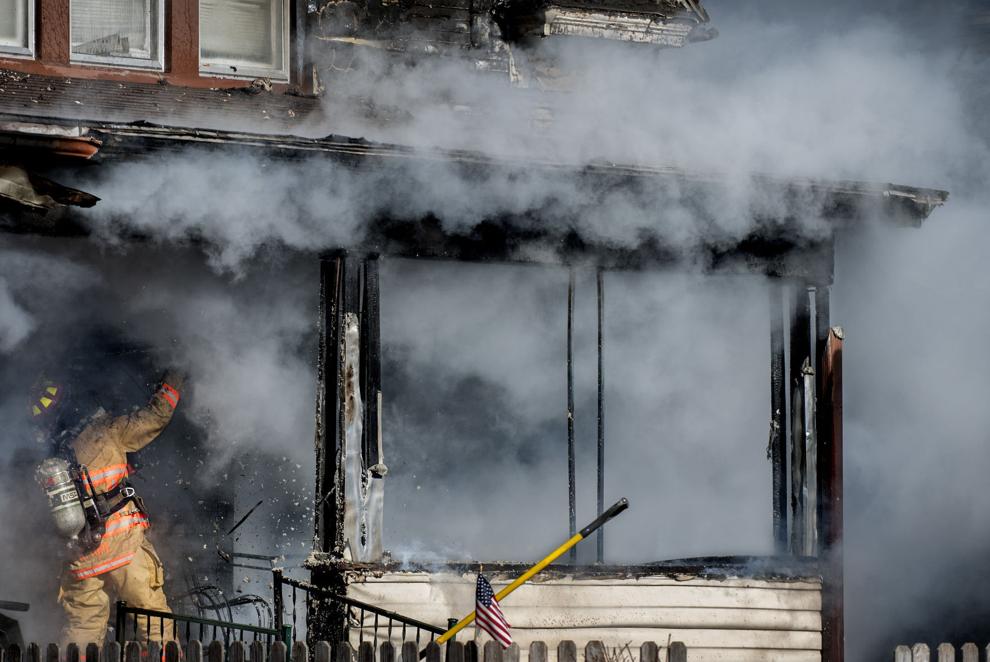 Photos: Firefighters in Action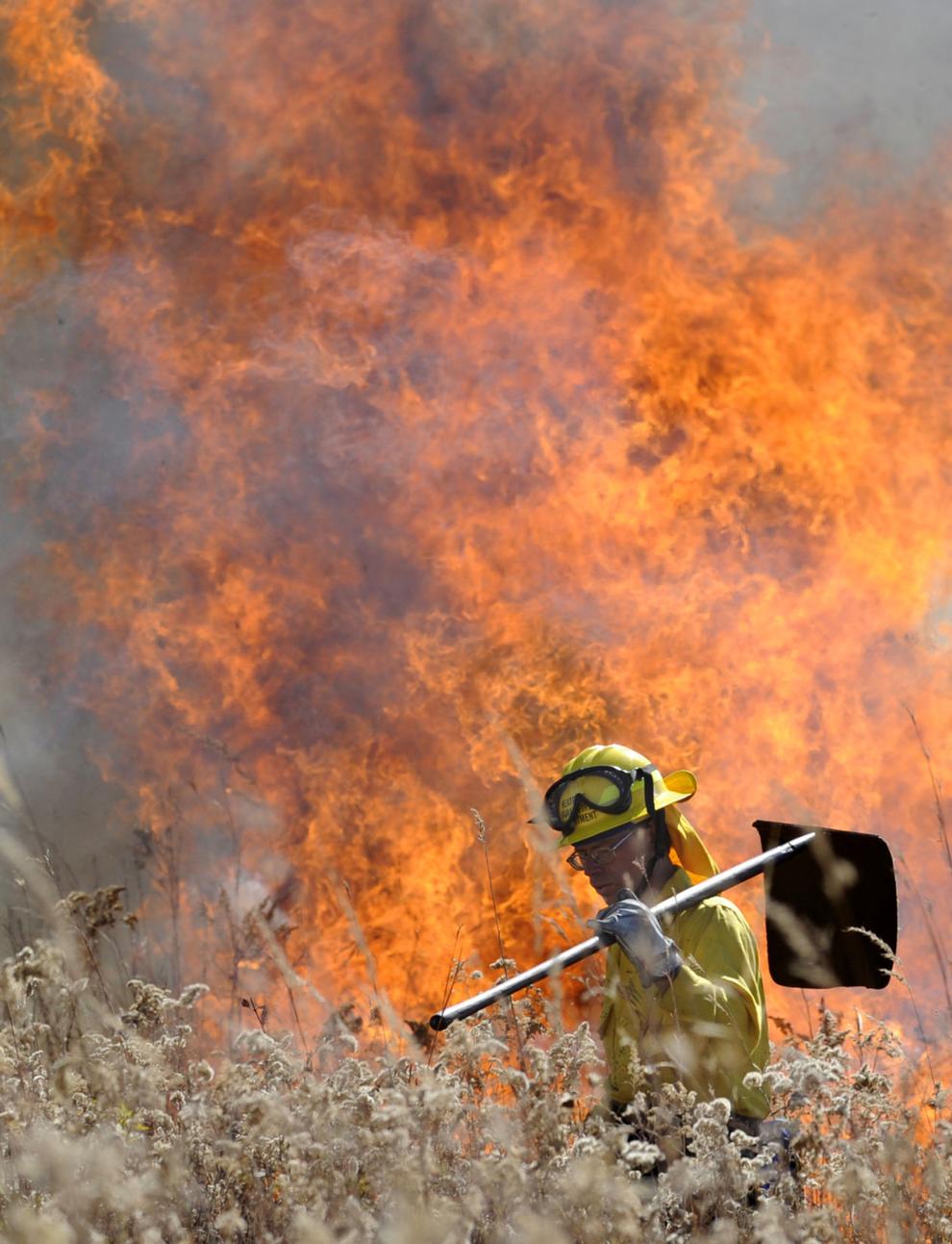 Photos: Firefighters in Action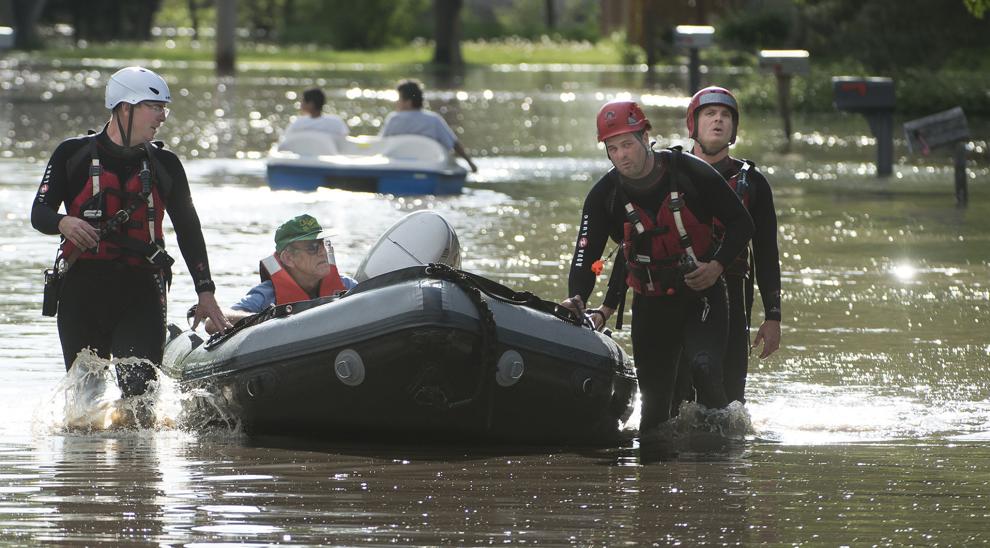 Photos: Firefighters in Action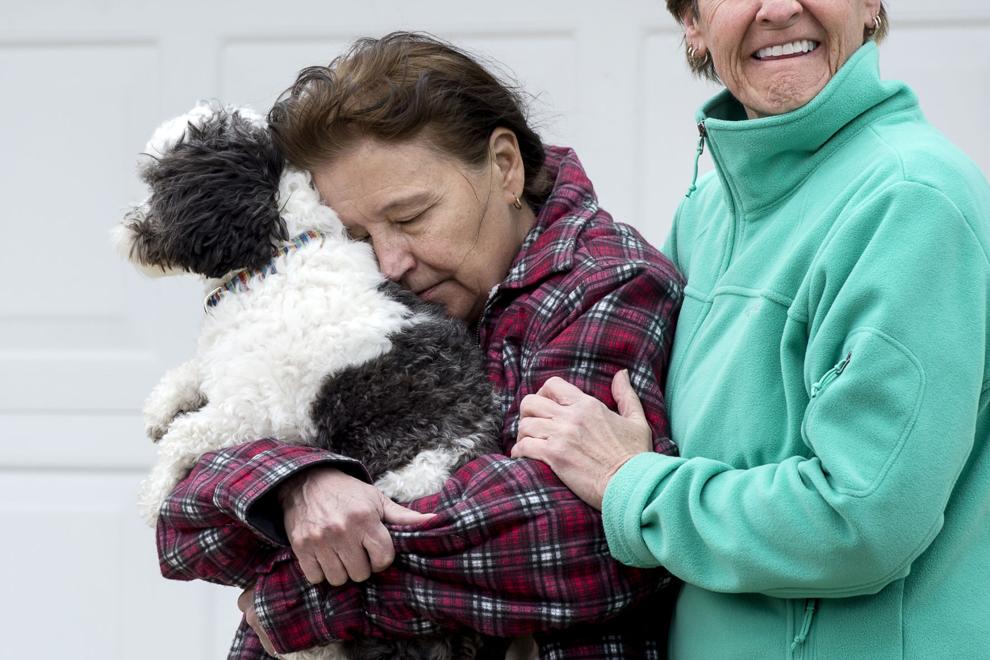 Photos: Firefighters in Action