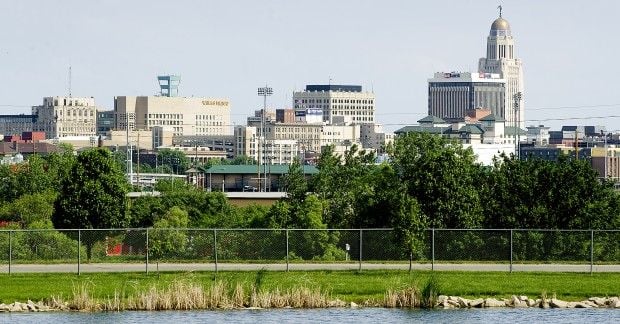 Welcoming America, a national grassroots immigration group, has named Lincoln one of the Top 10 most Welcoming Cities in America.
The recognition means Lincoln seeks to integrate immigrants into the community by creating a welcoming atmosphere that embraces people from all nationalities and backgrounds.
It's the first time the accolade has been given out.
Friday, Mayor Chris Beutler and about three dozen advocates and members of the city's New Americans Task Force, which helps new immigrants acclimate to America and Lincoln, signed a proclamation designating Friday as Welcoming City Day.
The proclamation represents Lincoln's commitment to fostering an environment that welcomes people regardless of race, ethnicity or place of origin, the mayor said. He noted the city has upheld the state's motto: Equality before the law.
"Our city can take great pride in its longtime reputation as a place where everyone can feel welcome and enjoy a high quality of life," Beutler said. "We celebrate the growing diversity of Lincoln and understand how it enhances our culture and our economy.
"The Welcoming Cities initiative will help us learn from other communities how to make Lincoln an even better place to live, work and raise families."
The city is set to be a national leader in recognizing the value of diversity to economy, culture and community, he said.
Lincoln's population includes immigrants and refugees from Sudan, Iraq, Iran, Myanmar, Vietnam and more.
Of the city's population of 258,000 people, 19,000, or 7.4 percent, are foreign-born, according to 2011 Census data.
Several entities in Lincoln help immigrants, including the New Americans Task Force, which has been around for more than a decade and comprises  40 public and private entities that help immigrants including African Multicultural Center, Asian Community and Cultural Center, Center for People in Need, city Commission on Human Rights, city health department, El Centro de Las Americas, Faces of the Middle East, Nebraska Appleseed, State Refugee Resettlement Program, Sudanese Community Resource Center and more.
Christa Yoakum, coordinator of Nebraska is Home, an affiliate of Welcoming America and Nebraska Appleseed, said the designation as a Welcoming City will help Lincoln connect to other cities to grow and learn about immigrant needs.
"As we continue to build a thriving 21st century economy and city, this commitment to working together to attract and engage immigrants as an important part of our Lincoln community will help create a strong and vibrant future for all of us," she said.
David Lubell, founder and executive director of Welcoming America, said in a statement that communities are successful when everyone feels welcome.
"We are pleased Mayor Beutler and the city of Lincoln recognize the economic growth and cultural vitality immigrants contribute in Lincoln with this proclamation and their commitment as a Welcoming City," he said.