It's an annual event, held across the country on the last Saturday in January, when people are cold and tired of winter and looking for hope on the horizon.
For gardeners and plant-lovers, that hope is called National Seed Swap Day, co-hosted in Lincoln by Open Harvest Co-op Grocery and Community Crops.
"You don't have to have seeds to participate," said Amy Tabor, Open Harvest's general manager. "It's a really flexible event. Take what you want and leave when you can't take anymore."
Tabor attended her first seed swap several years ago, before she went to work at the natural foods co-op.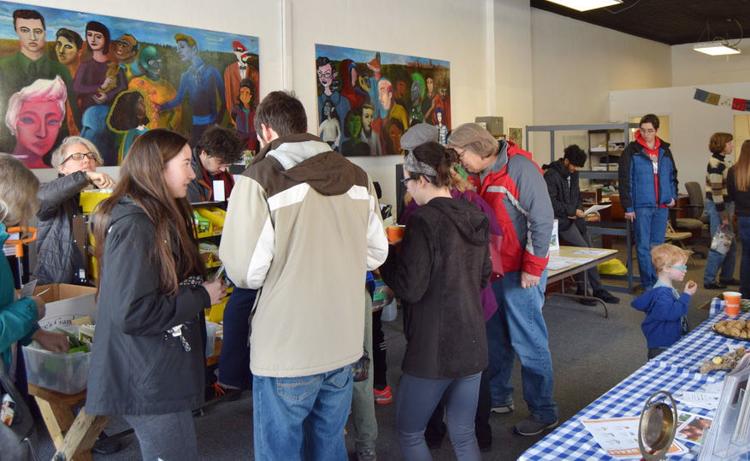 "They used to have it at Meadowlark (Coffee) and it was so packed and everyone was swapping and sharing stories of plants or passing along a plant that they have."
Community Crops is hosting the swap at its headquarters on South 11th Street on Saturday afternoon.
The two-hour open house will include seed-starting demonstrations, free seeds and planting tips, as well as free coffee and cookies.
"One of the things I tell people is our gardeners in our gardening program really rely on donated seeds," said Ailyne Swartz, Community Crops garden program manager. "We beef up our supply through events like this."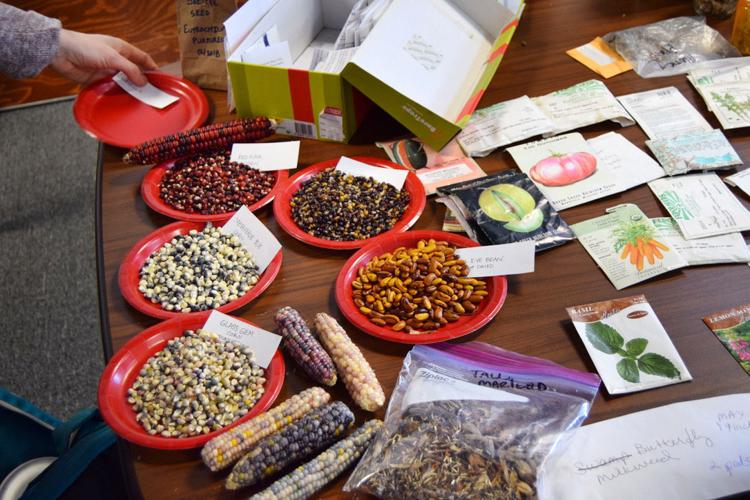 The seeds they get at seed swap help diversify what they can offer and tend to be better acclimated to local growing conditions.
But the organization also has plenty of seeds from its stock to give to those attending.
"Usually, there's a big communal table where people lay out their seeds, and there's some trading going on," the garden manager said.
There will be plenty of vegetable seeds, but also seeds from pollinator plants, such as echinacea and marigold, and seeds from native plants.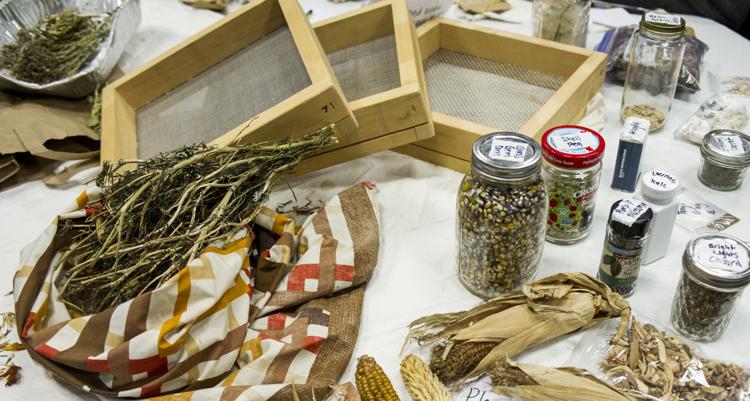 You don't have to be a gardening expert to attend.
"There are so many knowledgeable people at an event like this who are super-friendly," Swartz said.
Taylor Keen will speak at the Lincoln Seed Swap on Saturday. The Creighton University lecturer is a member of both the Omaha Tribe and the Cherokee Nation and the founder of the Sacred Seeds Project.
According to its website: "Sacred Seeds seeks to protect and preserve the genetic diversity of original seeds, while promoting local, traditional and sustainable agriculture to offer healthy and low impact food to our communities."
"We are really excited Taylor's going to be here," Swartz said. "He's super-inspirational, especially for people interested in seeds staying in the hands of people and not corporations."
Keen will speak at 1:30 p.m., then answer questions.
"It will be a very exciting opportunity for people who show up," Tabor said.
And people should show up, she said.
"I think the important thing to stress is you don't have to have seeds to participate," Tabor said. "People are so generous and giving."