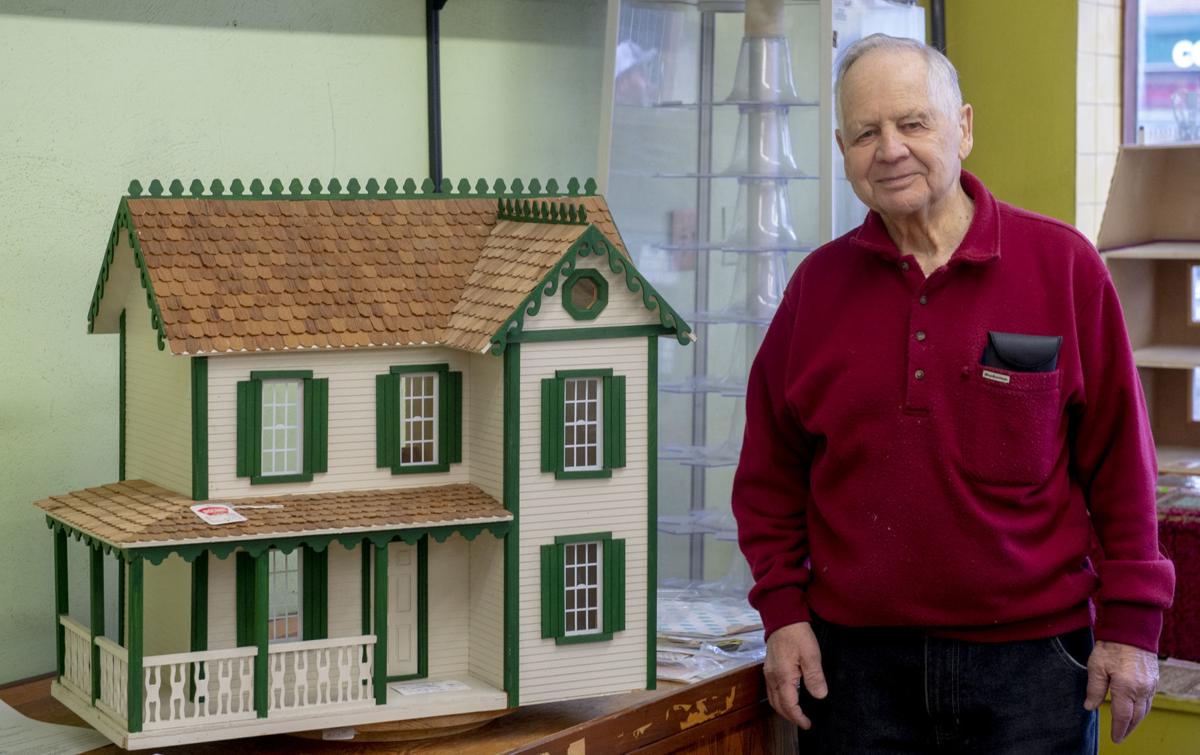 For the last few months, Leonard Mozer has only been in his shop a few hours each day.
He parks out back and unlocks the doors to his unfinished furniture store in the old brick building on South Ninth Street.
Leonard is a small man. He's kind and soft-spoken. He wears shirts and sweaters with breast pockets, so he can keep a pen close.
He writes your receipt by hand.
Mozer opened Leonard's House of Color on Feb. 5, 1958. He and Reva — his business partner and his wife — spent a lot of years working side-by-side.
She's having trouble remembering now, he said last week. That's why he's been closing the doors early.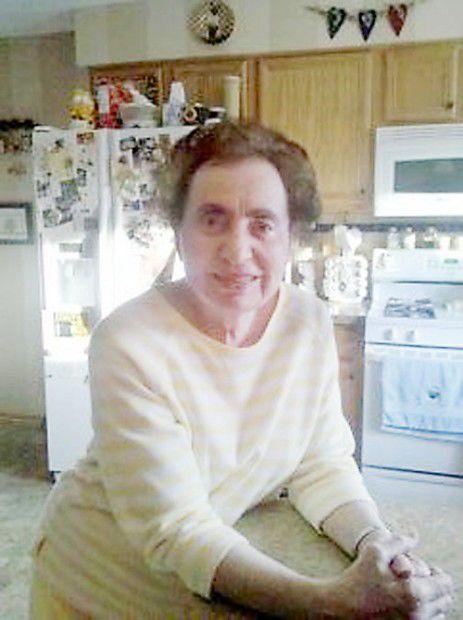 In January, he'll turn 89.
This week, he'll start working longer days, until the last day comes, hopefully before the end of the year.
Banners on the windows advertise the closing sale — bookcases and dressers, rocking chairs and end tables and wooden dollhouses.
The building is for sale, too.
His dad was here first, Leonard says. Max Mozer owned this one-story building south of O Street. He ran Max's Poultry, selling chickens and eggs and cream from local farmers.
When Leonard decided to strike out on his own — a young man with a wife and baby boy — he moved into the long, narrow space next door.
The poultry business had closed and turned into the Town Talk Bakery. Eventually, Leonard took that spot over, too, filling it with more bookcases and coffee tables, oak and maple and pine and cherry.
In the early days, Leonard sold DuPont paints in every color of the rainbow, using the experience gained working at another paint shop.
He supplemented his paint sales with unfinished furniture. That second week of business, he took out a half-page ad in the Lincoln Evening Journal. A 9½-foot bookcase on sale for $11.95.
A "Mr. & Mrs. Chest of Drawers" for $18.95
And: "FREE PARKING at Rear of Store."
The House of Color eventually became Leonard's Unfinished Furniture. When the bakery closed — and whatever business took its place closed — Leonard and Reva expanded their space.
The DuPont paint went away, but not the solid-wood furniture.
Last week, the furniture man watches as a 7-foot bookcase heads out on a dolly.
"You have to lean it down," he says as it slips out the front door and into a waiting truck.
He and Reva have three grown children — Larry and Mark and Mindy, each baby arriving six years after the other.
Two of them are at the store on this day, talking about their parents and the business that kept their family fed.
Bus rides downtown alone to visit mom and dad.
Saturdays in the shop sweeping and dusting, heading over to Gold's cafeteria for breakfast — and sometimes lunch.
"We sometimes said the store was our fourth sibling," Mindy Mozer Hauser says.
You have free articles remaining.
Her dad was downtown when downtown bustled, the daughter said. He predated the rise of the Haymarket and kept his niche when the big-box stores came to Every Town, America.
Quality products and a personal touch. Those were his trademarks.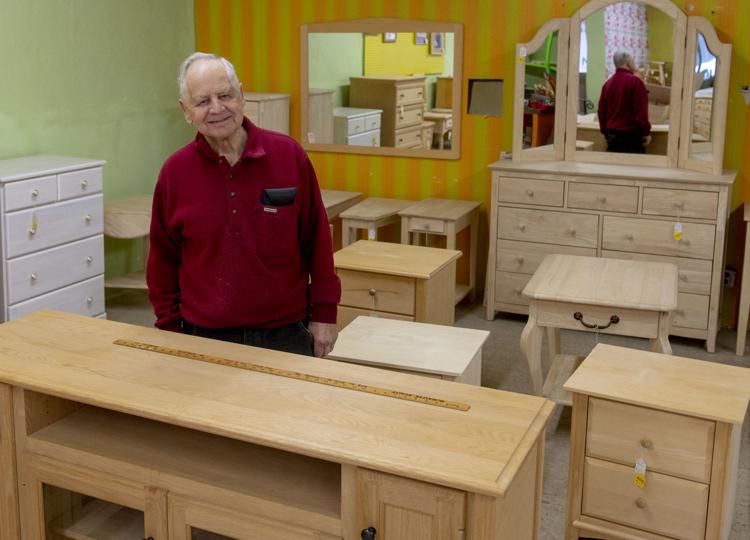 "I learned a lot about business ethics," Larry Mozer said. "Dad spent a lot of time learning what the customer needed, not just trying to get money from them."
Larry works at UNL's Love Library; he jokes that when the store closes, he'll lose his parking spot.
Mindy and her family live in Rochester, New York. She'll take a dollhouse home for her teenage son.
Leonard and Reva filled their house with furniture from their mom and pop store.
Leonard rode the wallpaper wave of the '80s and '90s. He outlived the entertainment center era.
And he still remembers the day he added dollhouses to his world of wooden furniture.
A salesman had come in that fall and tried to sell him on the idea, promising the store owner he'd buy back the houses that hadn't been purchased.
When he returned in January, Leonard was sold-out.
And he was sold on the dollhouse idea.
And he'd put those kits together, too, patiently gluing on tiny shingles, adding tiny spindles to tiny front porches and painting color on the walls on all those miniature rooms.
He put a price on the finished houses, about twice as much as if the customer took it home to figure out themselves.
Leonard didn't make much, but it filled the time when the store was slow.
"It probably came to $2 or $3 an hour."
He made so many, he says, he can't keep track.
But he did keep track of the families who bought them. "I have a file in there with all the names. When they came back, I'd give them 15% off on doll furniture."
Every once in a while, he'll see a mom or a grandmother, someone who bought one of those miniature replicas of real life.
He remembers the Nebraska football player who went off to the pros, coming in to buy a dollhouse for his little girl.
"He spent two hours putting furniture in it. Two years later, he bought another one for his second daughter."
He remembers the stuffed animals and dolls he kept in the store to give to children when they came in with their parents.
He remembers when one mother came back to tell him what her daughter had named her doll: Leonard.
He remembers when he had a dozen furniture suppliers to choose from. Last year alone, three of them closed shop.
"I don't think the younger generation wants to finish furniture," he says. "They buy the cheap stuff that's good for a year."
The world was a different place when Leonard opened his House of Color in 1958, a young man who'd married his young bride five years earlier at the Lincoln Hotel, became a father and set out to make a life and a career.
Persistence, his daughter says.
"He reinvented the store several times. He figured out a way to make it work and stuck with it for 61 years."
Lincoln stores that have closed or are slated to close