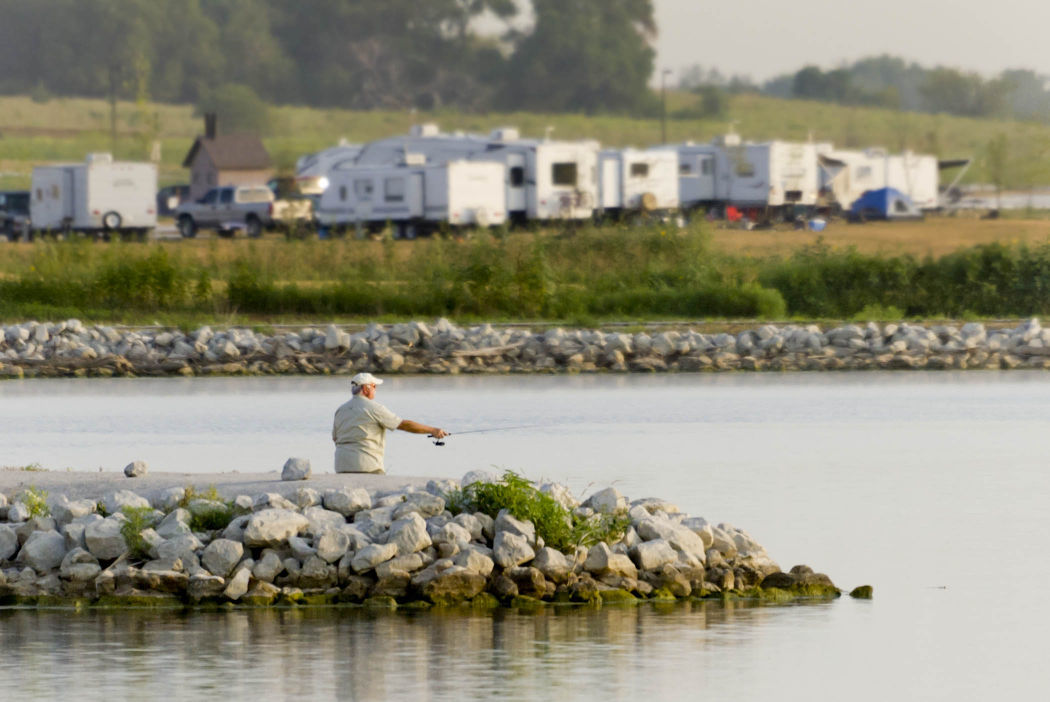 A special permit will soon be required for those visiting Lake Wanahoo, the reservoir north of Wahoo.
The Nebraska Game and Parks Commission, which has co-managed the lake and its surrounding recreation area since Lake Wanahoo opened in 2012, is turning over operations to the Lower Platte North Natural Resources District, which owns the 1,777-acre property.
The transition begins Oct. 16, but state park entry permits will continue to be honored there until Dec. 31, when the co-management agreement expires.
You have free articles remaining.
Beginning Jan. 1, a separate permit will be required. A day pass will cost $5 per vehicle, and an annual pass for people who live outside the Lower Platte North NRD will cost $25. Yearly passes for property owners within the Lower Platte North district will cost $15.
The pass will not be required at Czechland and Homestead recreation areas, which are also operated by the Lower Platte North NRD.
Camping rates at Lake Wanahoo will remain unchanged through Dec. 31 of this year. The NRD will begin accepting camping reservations beginning Jan. 1, 2019. For now, campsites are offered on a first-come, first-served basis.
Recreation facilities, including boat access, the shower building, playgrounds, shelters, restrooms, RV hookups, picnic tables and the entry gatehouse, will all remain at the area and will be maintained by the Lower Platte North NRD. Game and Parks will continue to manage the fishery and the mentored youth hunting program there. The lake will remain a 5 mph no-wake lake.